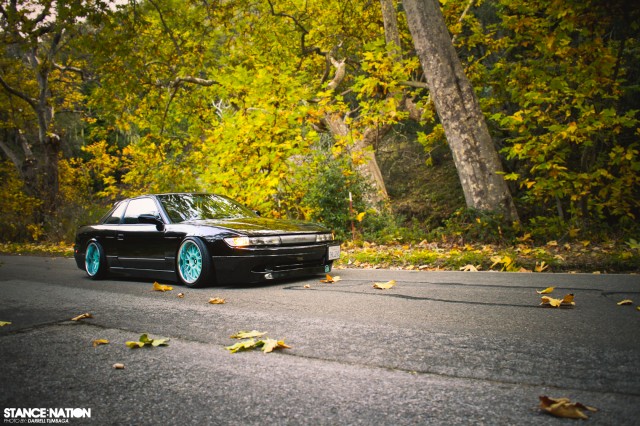 We get a ton of submissions from our fans on daily basis and sometimes we even overlook an email or two. One of those overlooked emails was from Darrell, back in late November last year. At the time he emailed us, he was just finishing his S13 (named Stella) with his friend Rodrigo. We actually caught up with Darrell's friend Rodrigo last night and found out that Darrell traded his S13 for an FC a couple of months ago. Here is the kicker though, word on the street is that the new owner of the S13 sold it to another person. All of that happened since Darrell emailed us just a couple months ago! We're curious who the owners are nowadays and what the car looks like. Drop us an email or leave a comment below if any of you know!
Photos By: Darell Tumbaga exclusively for StanceNation.com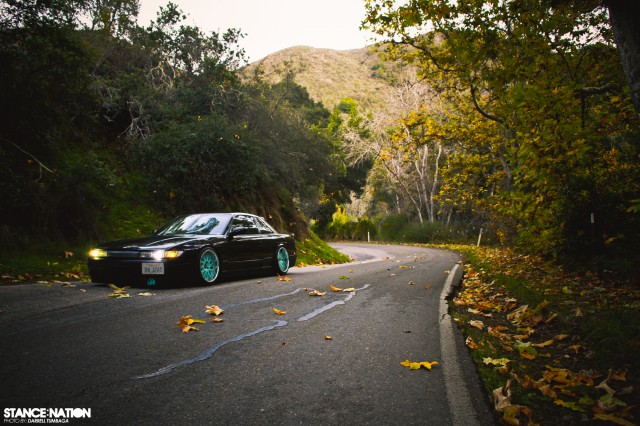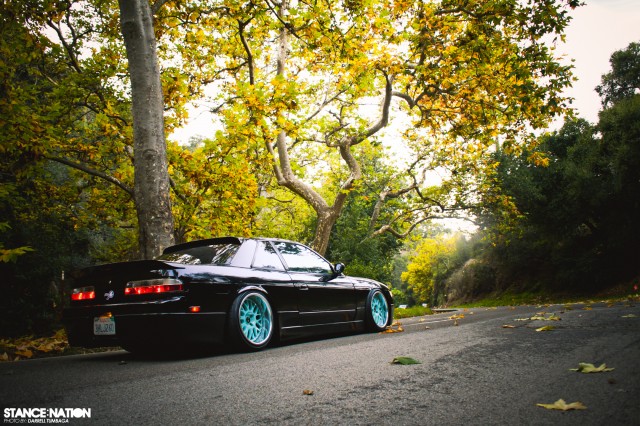 From what Rodrigo tells us, Darrell's girlfriend helped him out a lot with the build. His wheels are Work VS-XX's re-barreled Tiffany blue and sized at 17×9 with -7 offset up front and 17×10 with -4 offset in the rear. It also sits on Megan Racing street coilovers and has Z32 brakes with drilled rotors and Z32 master cylinder. It's also equipped with our favorite s-chassis kit, Supermade. The simple yet aggressive creases and vents are just beautiful, what do you say? You can find the entire spec list on the bottom of the feature. Big shout out to Darrell for building this sexy ride as well as Rodrigo for helping us out. Make sure you drop us an email at snfeatures@gmail.com if you've got a slammed & fitted ride!