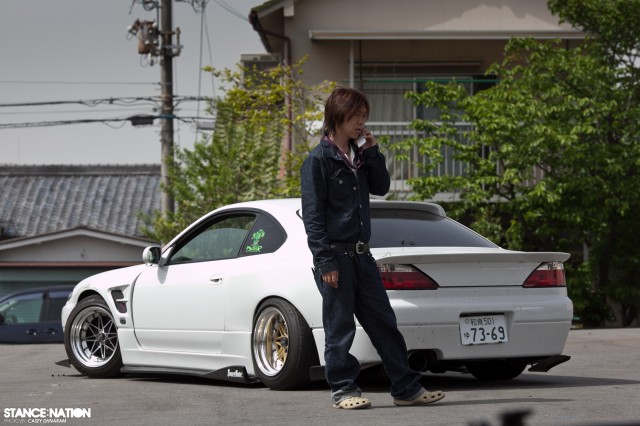 On my last trip to Japan we had the once in a lifetime opportunity to step inside the Super Made workshop with the one and only, Takanori Yoshida-san. I'm almost certain a high percentage of you are familiar with the name, if not here is a light refreshment. Japan, being completely overloaded with drift garages and workshops, it seems the man behind Super Made is really pushing for that extra creativity and it's definitely rising to the surface of the automotive world. This particular S15 was debuted at the 2011 Tokyo Auto Salon which retrieved a mass amount of attention.
Photos By: Casey Dhnaram exclusively for StanceNation.com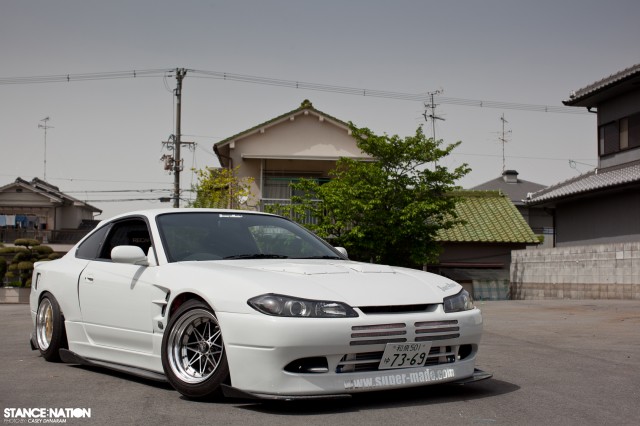 The main conflict of interest was of course the wheel choice, more specifically the size. How many cars since the 80's or 90's rock 15" Works nowadays? A small number, unfortunately. Yoshida-san has definitely mixed a bit of the older styling with a modern look to his S15 Silvia which has turned out to be a true masterpiece. They are 15×9.5 all around with -10 offset and are wrapped in 205/55 tires. The "fitment" may not be as aggressive as some of the cars we post here but it's certainly far from average.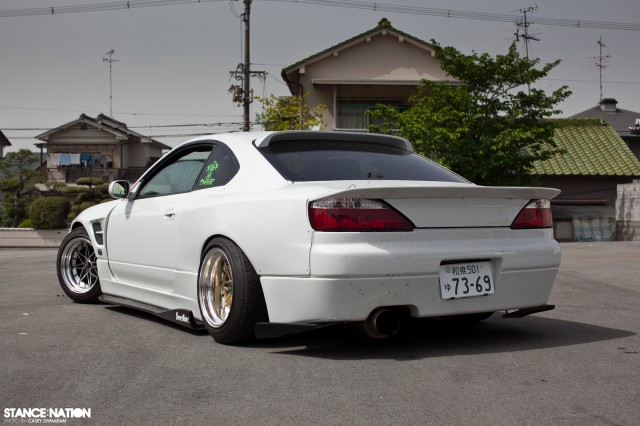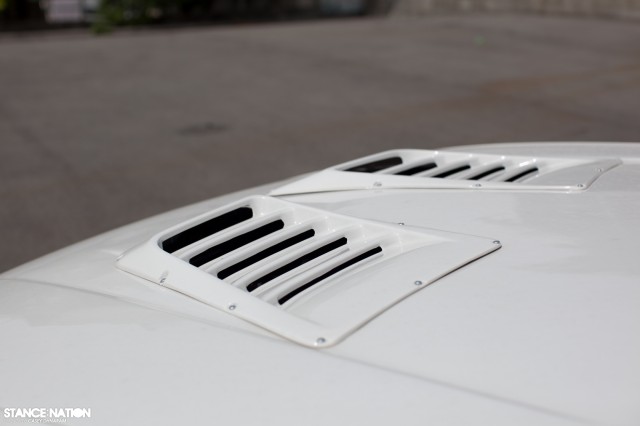 The car features a full Super Made Instant Gentleman body kit which includes everything from the front bumper, canards, fenders, hood, side skirts to trunk and rear canards sitting under the Instant Gentleman rear spoiler. 326 Power took care of the coilovers and adjustable camber plates while the knuckles and tension rods are Super Made.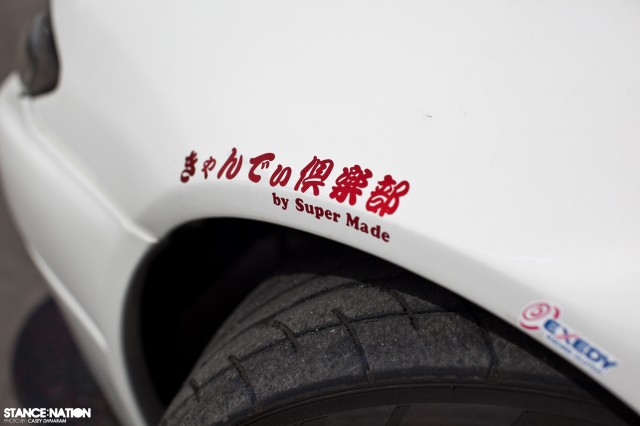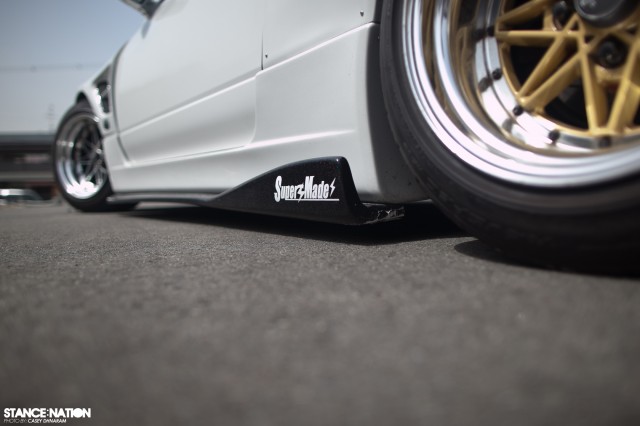 Check out the sparkle in those side canards. Just a small touch that stands out, we love it.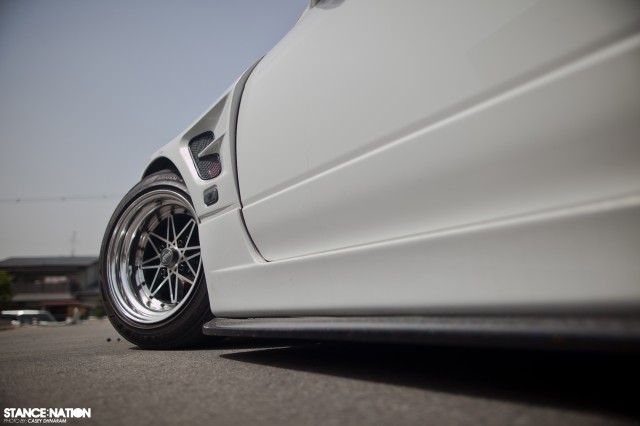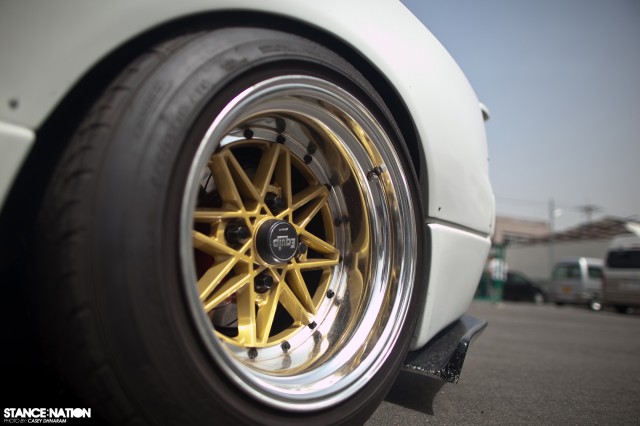 Interior couldn't be left untouched either. It features Bride Gita III seat in the driver side that's finished off with Ziix harness. Nothing over the top really but it certainly works.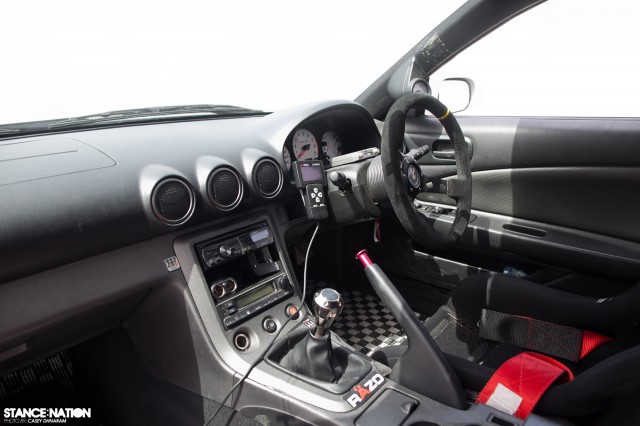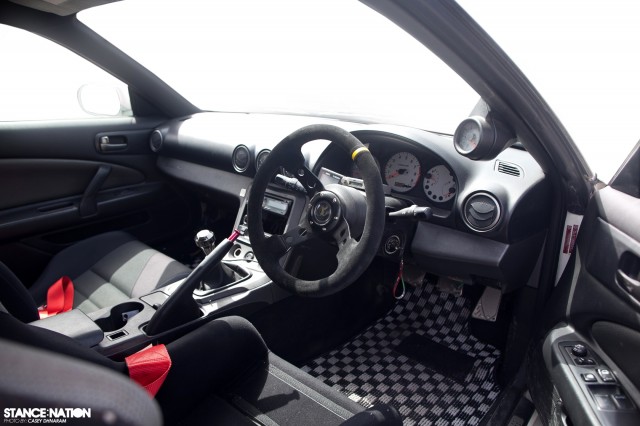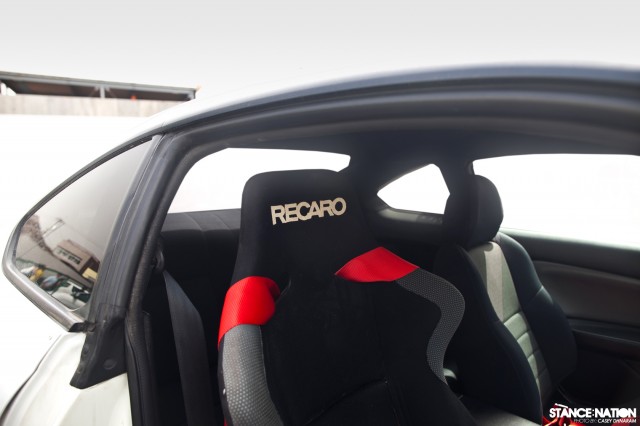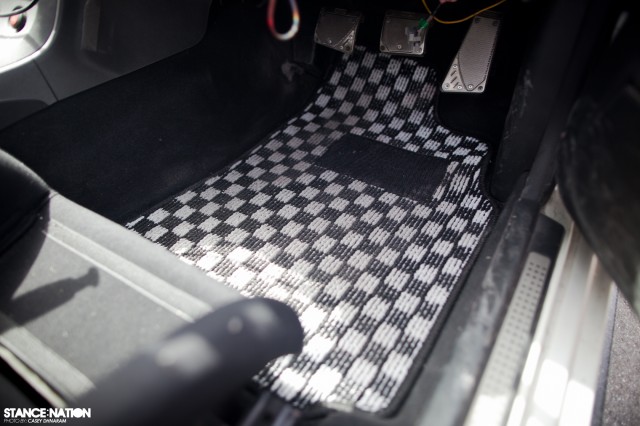 Don't, for a second think this is just a show-car, because you're completely wrong. The car gets driven as hard as it gets parked, the 400HP SR20DET makes sure of that! Make sure you check out the spec list on the bottom of this feature.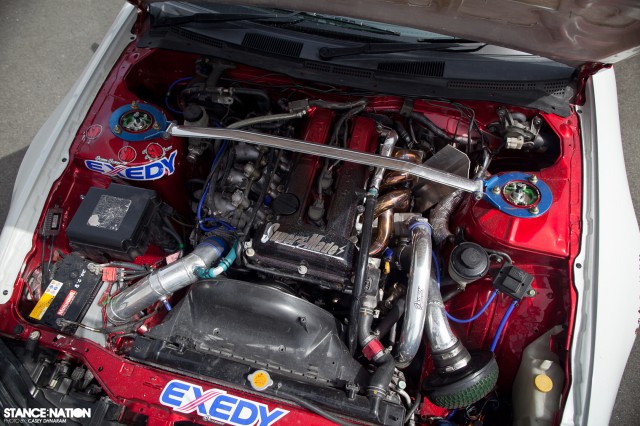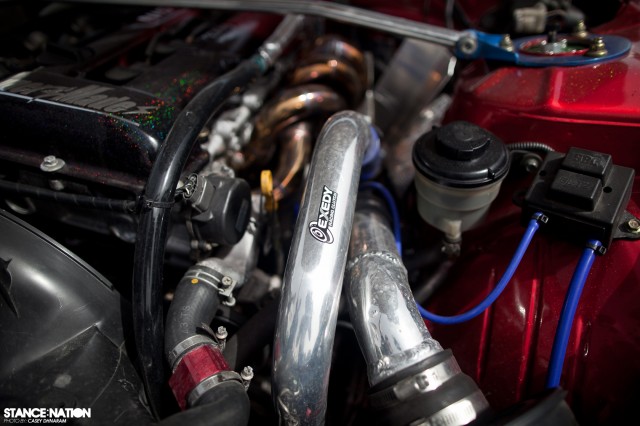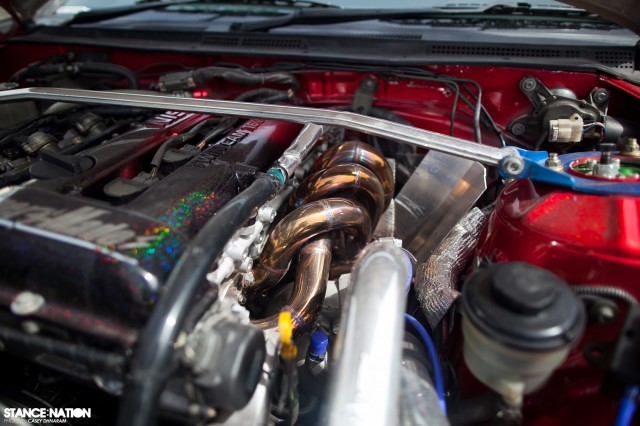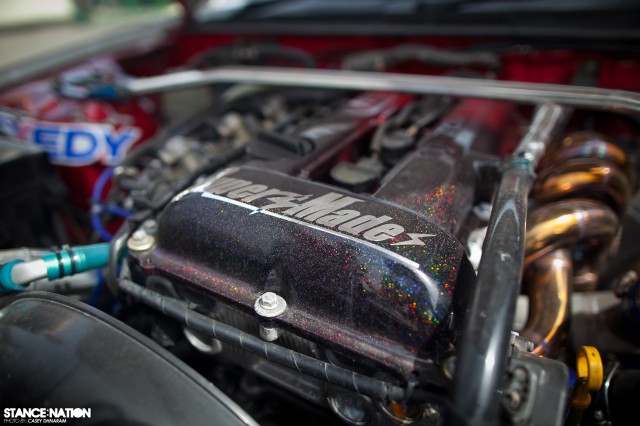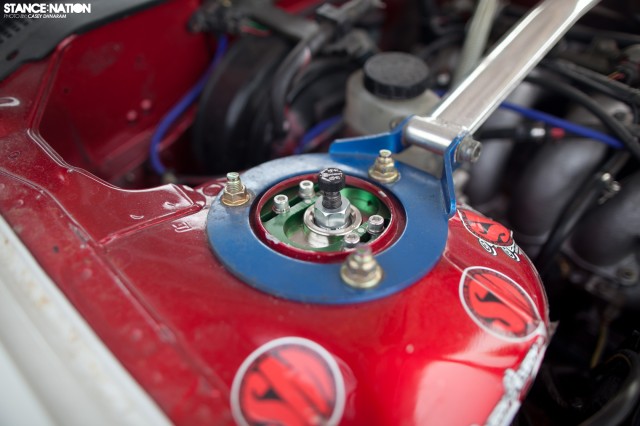 I'll end it here with a big shout out to everyone at Super Made especially Yoshida-san! Big thanks to Elvis and the StanceNation team for the opportunity as well. Make sure you check out my blog by clicking here for more awesome rides straight out of Japan!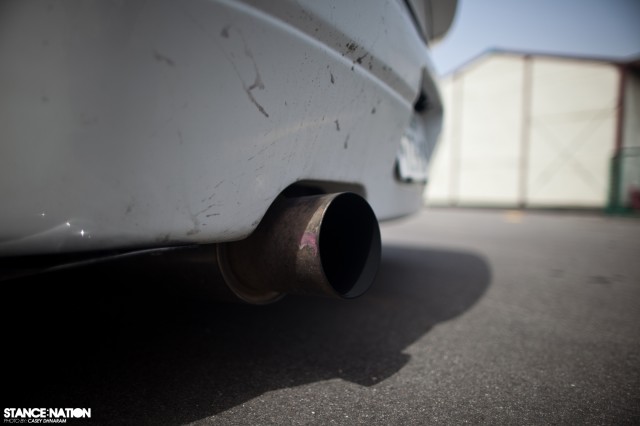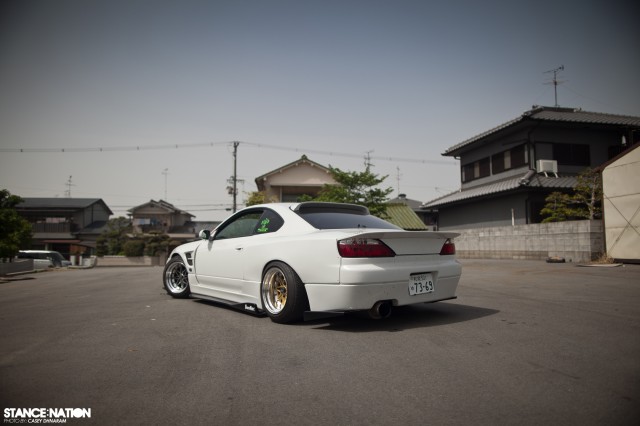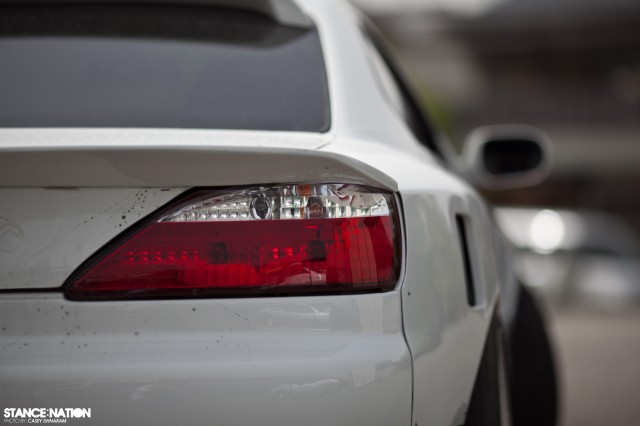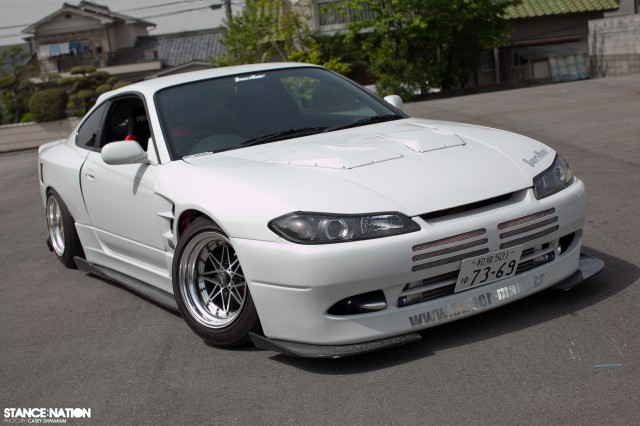 Wheels/Tires/Suspension

Work Equip 03′s in 15×9.5 with -10 offset.
205/55/15 Advan Tires
Four lug hub conversion
Apex Discs
Project Mu pads
Cusco front strut
BCNR33 rear stabilizer
326 Power coilovers and camber plates

Exterior

Full Super Made Instant Gentleman Kit
Super Made Hood
Origin Rear Over Fenders
326 Power Roof Spoiler

Interior

Razo shift knob
No-name steering wheels
Apex Power FC Commander
Blitz SBc boost Controller
Bride Gita III drivers seat
Ziix harness

Engine

2L SR20DET Turbo
HKS head gasket
HKS step-head system
Super Made exhaust manifold
Blitz Intercooler
Nismo fuel pump
Sard 800cc/minute injectors
Koyo radiator
Apex power FC ECU
Trust T518Z Turbo
HKS SPF foam filter
Super Made intercooler piping, exhaust system and intake