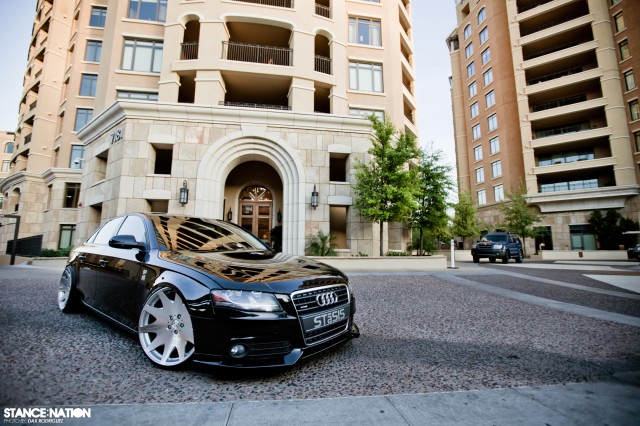 While most of you were enjoying your weekend with friends and family we were hard at work here preparing all the upcoming featured cars for this week. With that said, what better way to get the week going then this extremely beautiful Audi! It belongs to Jimmie Baxter from the Street Sweeper Gang and features a look you just can't go wrong with. Yes, we are referring to the famous "clean & simple" look that many of us love so much. Let's take a look at a few photos that our photographer Dax Rodriguez sent our way shall we?
Photos By: Dax Rodriguez exclusively for StanceNation.com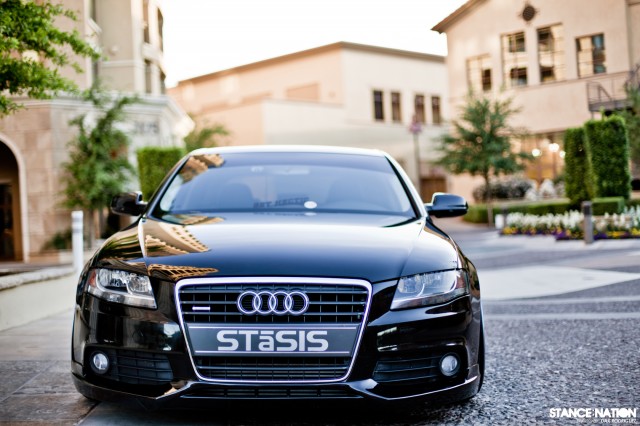 Jimmie's relatively stock Audi may not be "game changing" but it's definitely sexy. Too many people are getting carried away and taking things way too far just to stand out from the crowd when reality is that even with as few mods as this A4 has, it'll still get that attention and respect from many. Besides the wheels, the only other exterior modifications are a Rieger front lip, S4 gloss black front grill, S4 LED taillights, and S4 brushed aluminum window trim. Jimmie also has a new Caractere Rear trunk spoiler on order which should set the rear off just right.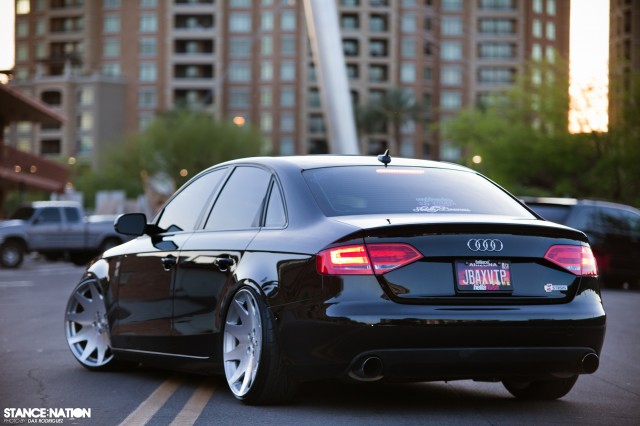 We always felt that full face wheels suit "luxury/classy" cars more than they do "sports cars" and this is no exception. Jimmie went with a beautiful set of MRR HR3's sized at 20×9.5 on all four corners with an offset of +35. They were wrapped in 235/30/20 tires all around which seems just right. When Dax first showed us photos of this thing we seriously thought it was bagged. The wheel/tires/fender fitment is flawless with the help of KSport Kontrol Pro Coilovers. Scroll on down and check out the up close photo of the fitment and you'll appreciate it a little bit more as well!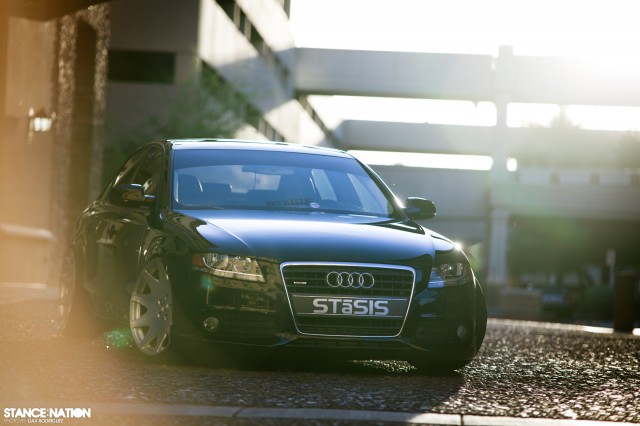 Lastly as you can tell by the front end, the car is also rocking some STaSIS parts. It features their (STaSIS) exhaust along with front and rear sway bars, a differential High-Bias Torsen Center and last but not least a STaSIS tune! It may not be the fastest or loudest thing you'll ever see or hear but it gets the job done and that's all that matters. Big shout out to Jimmie and our photographer Dax Rodriguez for making this feature possible. Be on the lookout for more sick rides out of Arizona!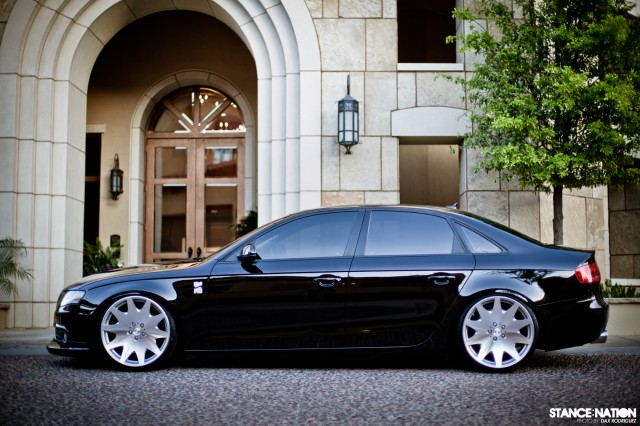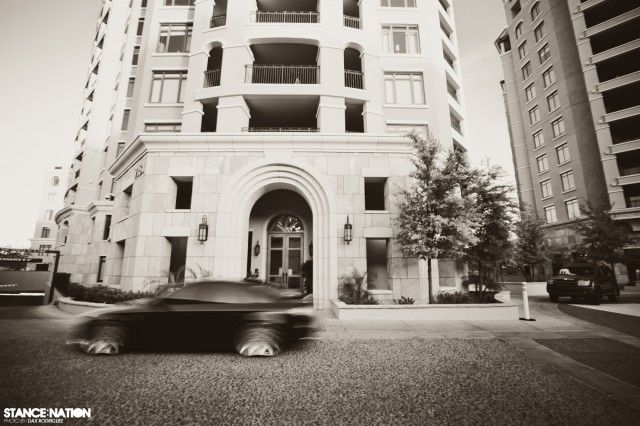 If you think your ride has what it takes to be on our site make sure you email us at snfeatures@gmail.com!