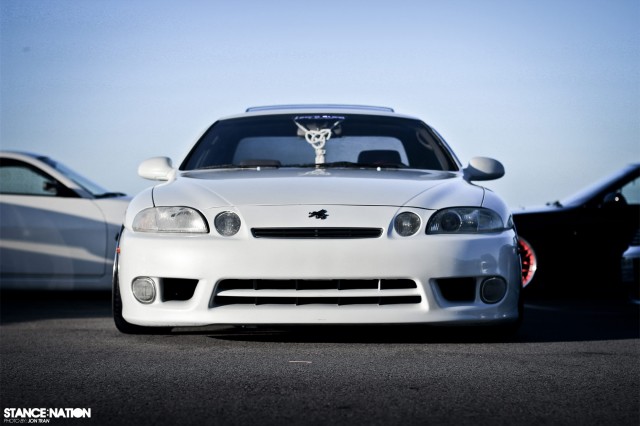 For those who are new to the site or you just don't visit often, the last few days we've been showing cars from our good friends who go by the name Low N Slow. Today we'll be taking a look at a couple more cars, one being a Lexus SC300 and other being a Lexus GS300. First up let's take a look at Wilmer's white SC. One of the most overlooked cars in the states in our opinion but that's besides the point. As we learn more about these guys and their crew we also notice that they're all about unity & dedication. Your over the top list of mods may impress judges and public, but definitely won't play much of a role if you ever decide you want to be a part of crew such as this one.
Photos By: Jon Tran exclusively for StanceNation.com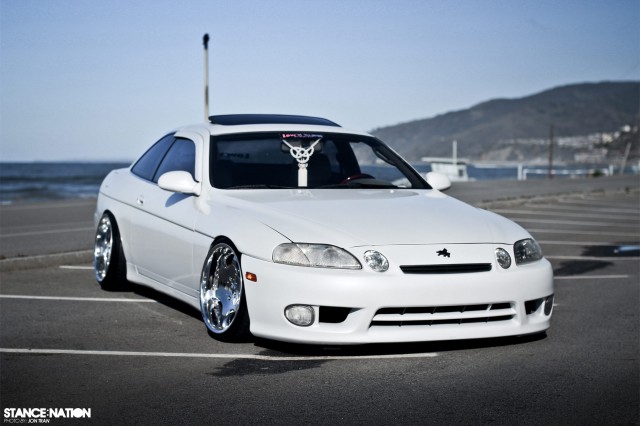 It's true that the SC300's are showing its age but it's also hard to believe that the car you're looking at is 19 years old! Yes, Wilmer's ride is a '93! One of the bigger things Wilmer did to his car was an upgrade of the body to the '97 model. Relatively stock looking car overall but extremely clean. That "Starfire" pearl white paint definitely does the car justice.
When it came time to add some proper wheels, Wilmer's choice was a set of classy Weds Kranze Bazreias. Literally a timeless design that works so well on SC's. They've got that "luxury" look to them while the big lip & bolts have the "sporty" look. Up front Wilmer is running 18×9.5 with an offset of -7 and even wider rear which sits at 18×11 with an offset of -1. They are wrapped in 215/35/18 tire up front and 235/40/18 in the rear.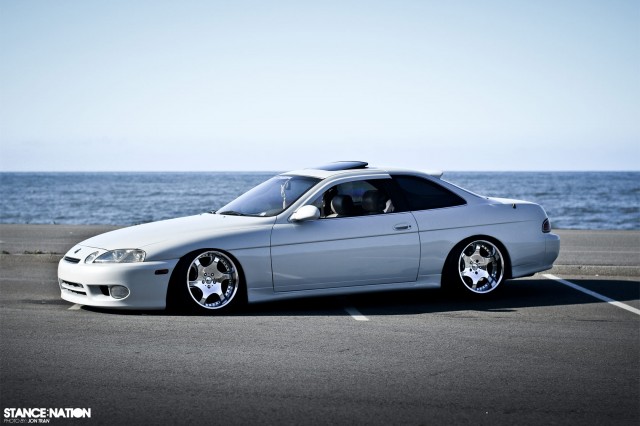 As you can tell the car definitely gets it's inspiration from the VIP crowd. Wilmer is proudly rocking that FUSA as well as his crews banner, Low N Slow. Also added to the interior is a wood grain steering wheel for that extra "touch".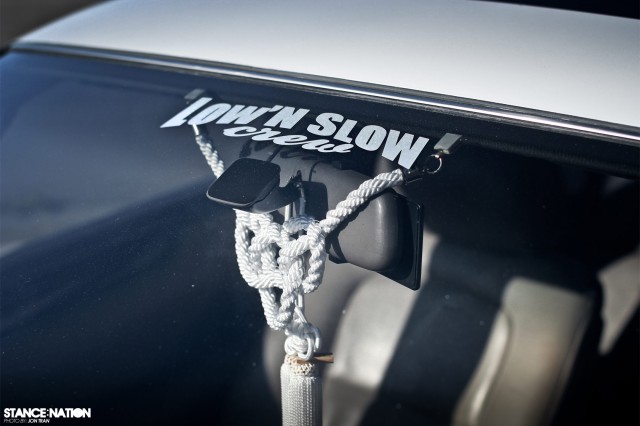 Small things make a huge difference at times, so Wilmer also went ahead and added some color matched window visors to his ride as well as a color matched HIC rear roof visor. Definitely a great addition if you ask us.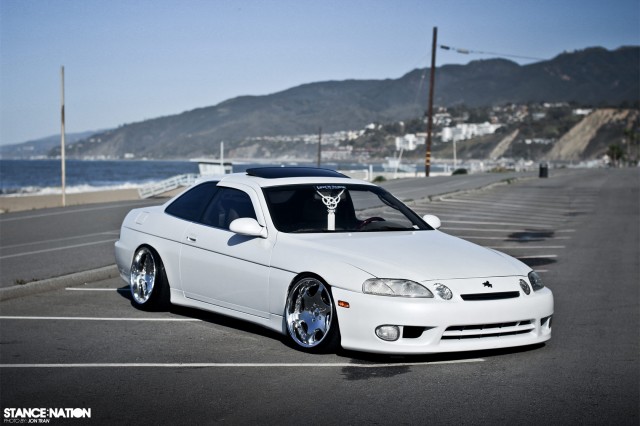 Last but not least the car is dropped on it's belly with a set of Megan coilovers. Favorite angle of this car for us is the side show (Which an be seen below). We were a little bit hesitant on the front rake but the more we see it the more we love it. Scroll down to check out a few more photos of Wilmer's & Chris' rides.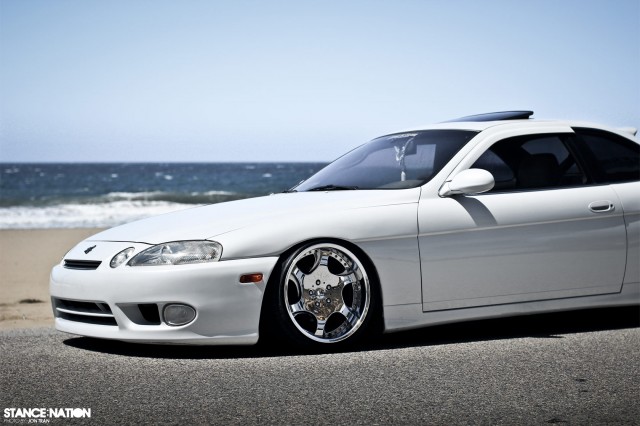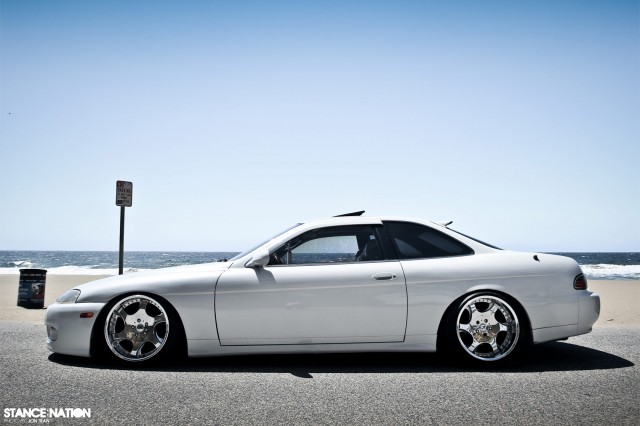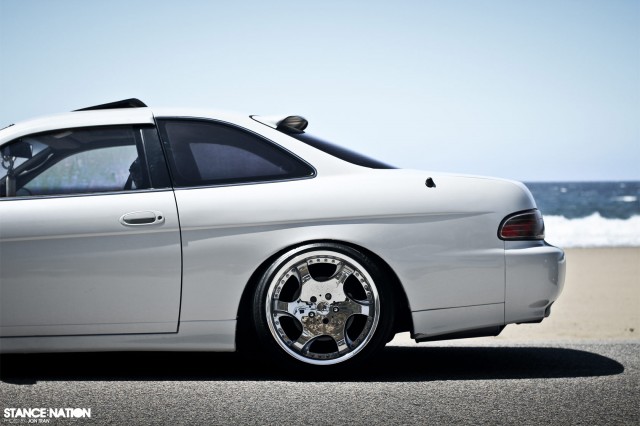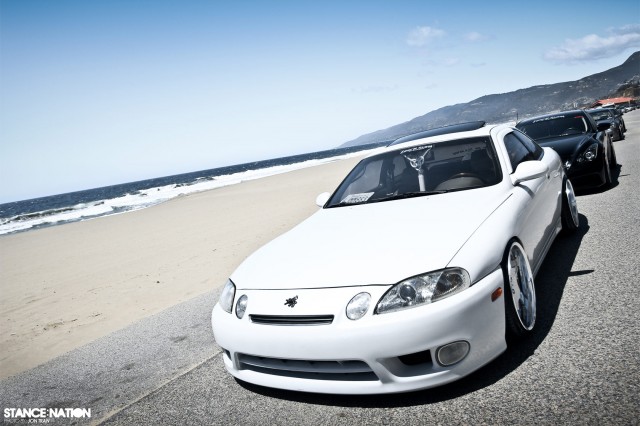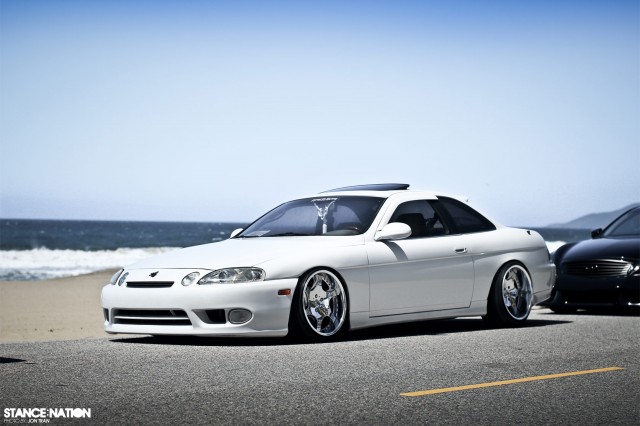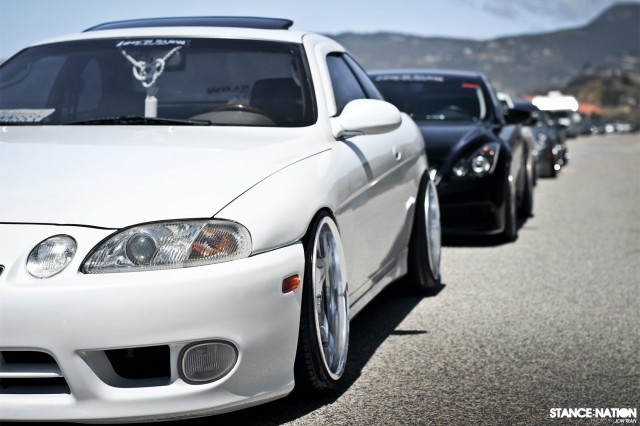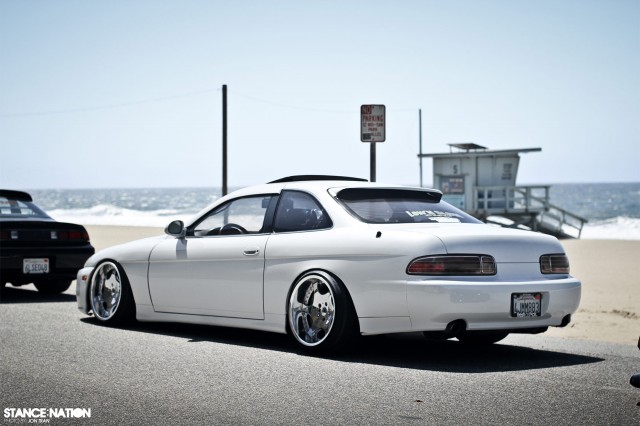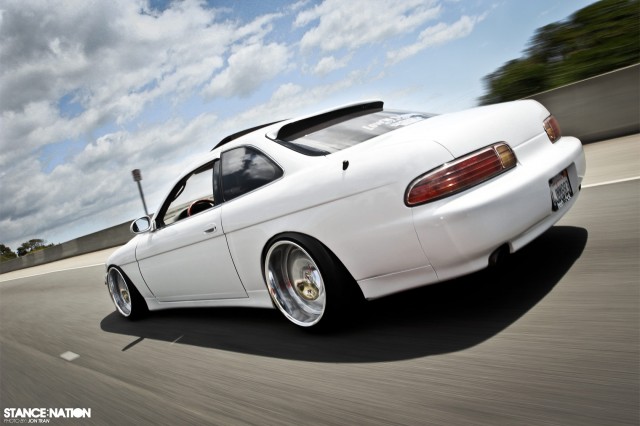 That brings us to another Low N Slow members ride, Chris Davidson's '93 Lexus GS300. It may easily be one of the most simple cars we've ever featured on our site but there is no denying that it looks great! It's actually one of only one or two other 1GS' we've ever had on the site so it's always an honor showcasing the "not so common" cars.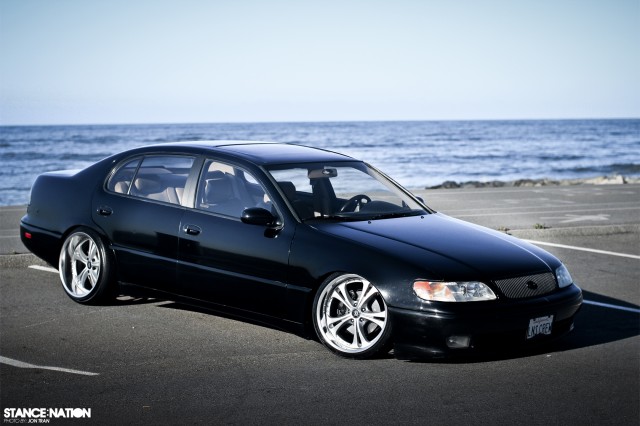 Chris sits slammed on D2 coilovers and a set of yet another Weds.Their full name is Weds Kranze Cerberus II's actually. Front setup is 19×8.5 with an offset of +6 while the rear sits at 19×10 with an offset of -4. All four wheels are wrapped in Falken FK tires, 215/35 up front and 235/35. We're diggin' this car a lot!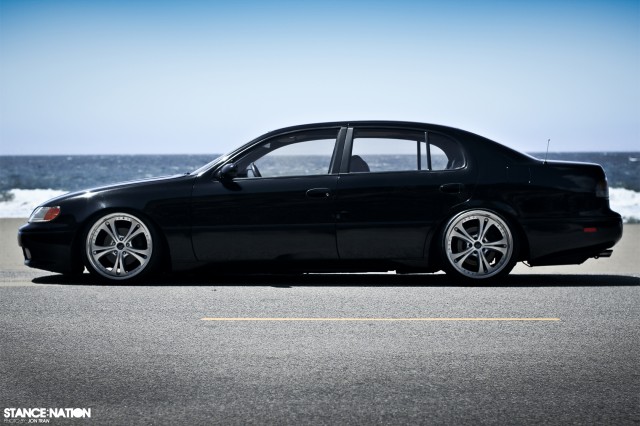 We'll leave you with a few more photos that out awesome photographer Jon Tran shot. Huge thank you goes out to him as well as Chris, Wilmer and of course the entire Low N Slow crew. We'll have a few more of their cars on our site next week but up next we'll show you some San Diego pride. If you think your car has what it takes to be on our site make sure you email us at stancenation@gmail.com! We're always looking for cars to feature.