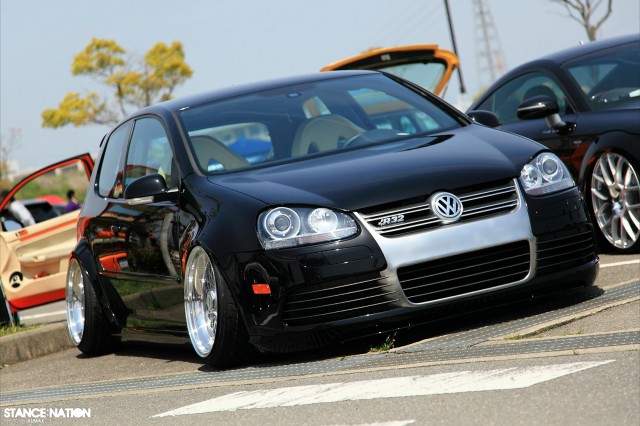 It's been way too long since we had our friend Junzo on StanceNation! To many of you the name Junzo should be pretty familiar by now as we've posted his R32 several times before, but for those who missed those posts, here are a couple (Here & Here). Yes, this is that same purple R32 from Japan that took the internet by storm last year. This time around Junzo kept the exterior looking a bit less "flashy" by repainting the car black (previously purple) but there is no way of hiding that incredibly aggressive posture. While we weren't able to get an actual photo shoot of this car just yet, we did get some awesome photos from the recent USDM Jam event that was held a couple of weeks ago.
Photos By: Kumax exclusively for StanceNation.com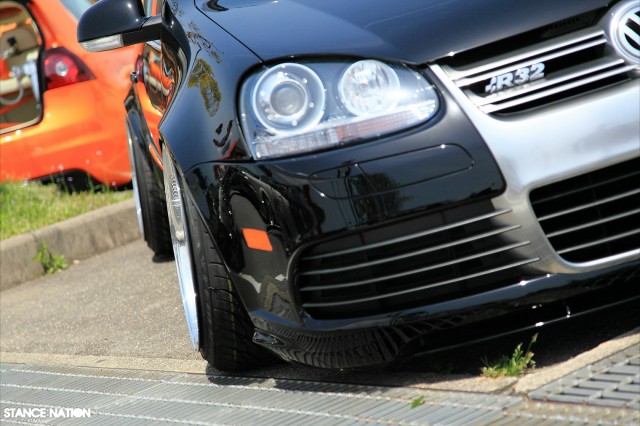 Not your typical fender roll & pull here, check out just how wide those things are! We are also loving the equal camber all around. Even camber all around is a small thing that makes a huge difference on vehicle's overall appearance.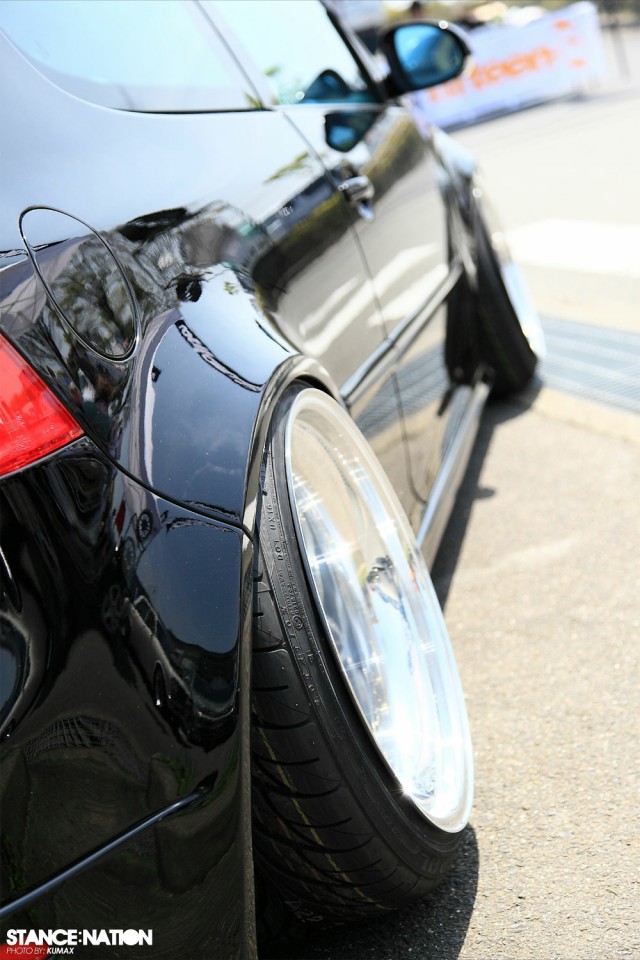 Take a look at those seats…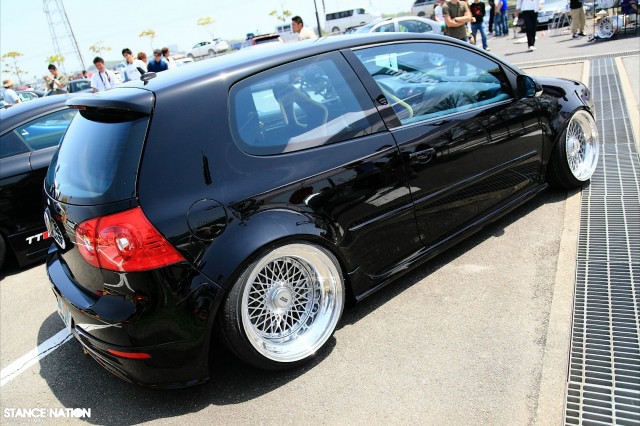 This time around the R32 sits on some sexy Hayashi Racing wheels. Easily our favorite set so far, how about you? Check out the big brake kit hidden behind in the photo below. Big ups to Junzo as always!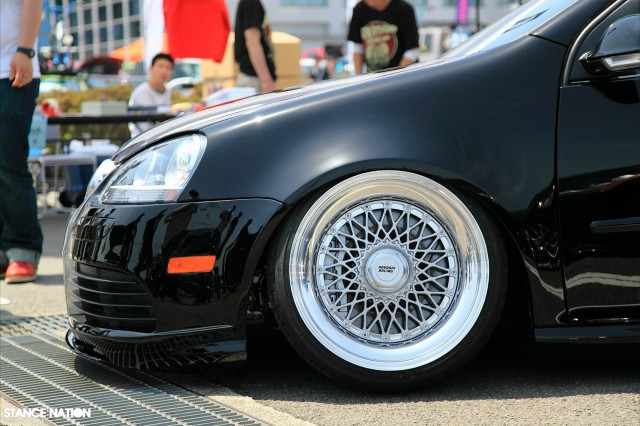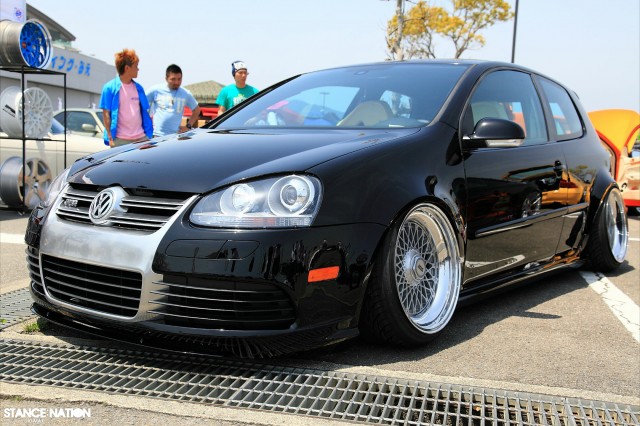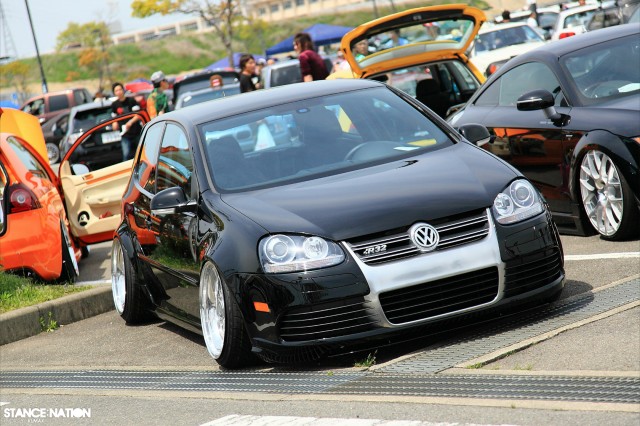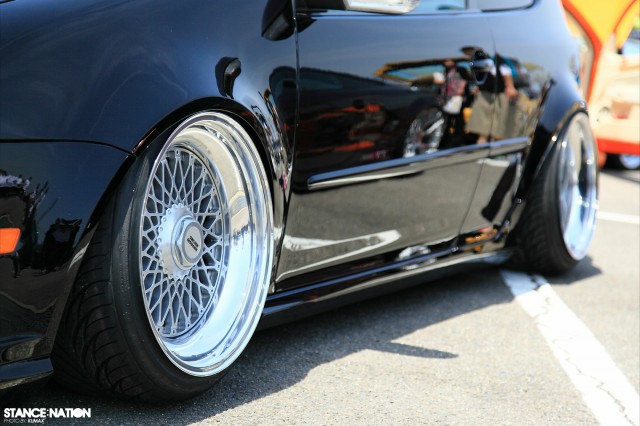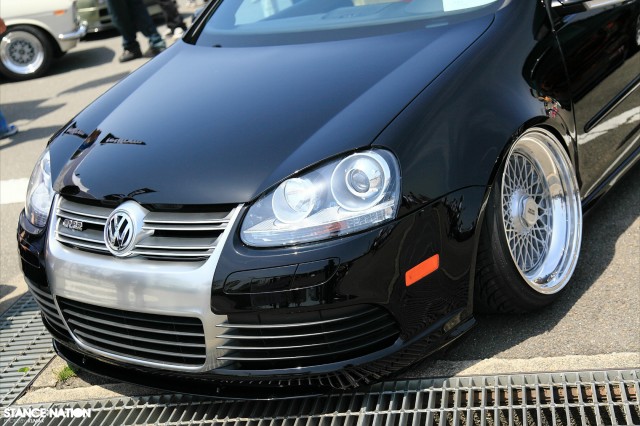 We're really loving the Florida plates that Junzo is rocking. He seems to be a huge fan of the USDM scene.