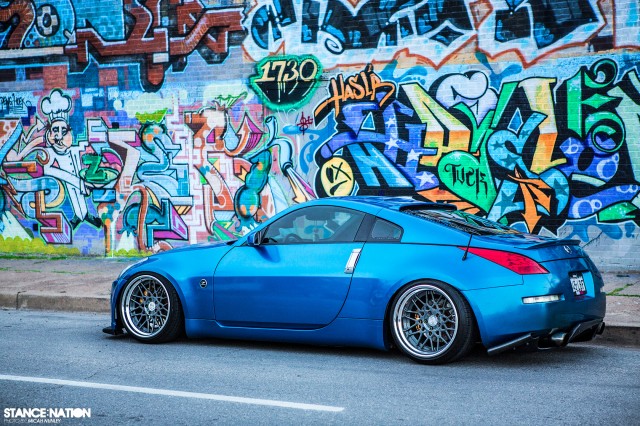 Check out these three sick rides that our friend Micah shot recently! They're representing the Lone Star State and doing it damn well. All three of these guys happen to be not only friends with each other but friends of ours also, so it's an honor to share these few photos with you. First up we have a couple photos of our friends Andee Phan Nissan 350Z. We featured his car last year though it looked completely different. Click Here to check that feature out.
Photos By: Nuns Photography exclusively for StanceNation.com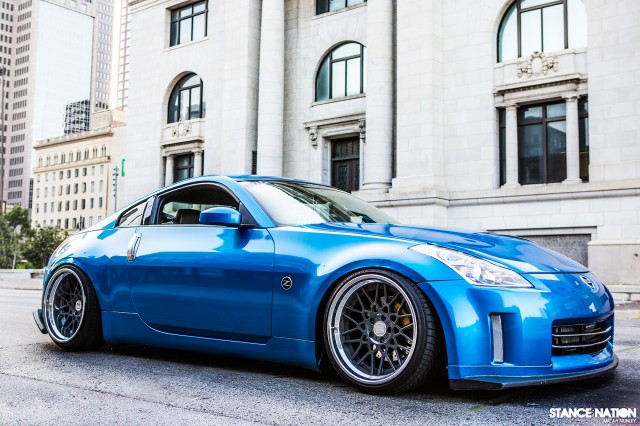 Everything from the kit, to the wheels, and the color of the car have changed. To be specific, the most noticeable changes are the Top secret rear diffuser, a set of somewhat unique set of wheels in this scene (Lusso Forged LFMX10i), and a Nismo front lip. The new wheels sit at 19×10 up front and 19×12 in the rear. Car is still equipped with the same suspension components as last time. Stance GR+ PRO coilovers combined with SPL camber/toe & last but not least Eibach sway bars in the front and rear.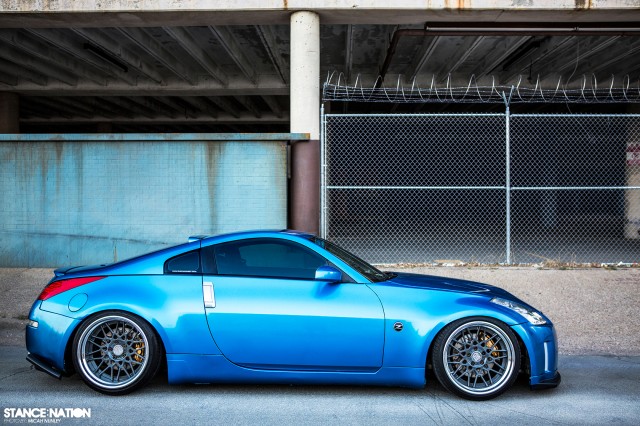 And it's not just another "stanced" Z either, this bad boy is equipped with APS Extreme Twin Turbo putting down some serious power. Other mods include Kinetix SSV Intake Manifold, Wiseco Pistons, Eagle Rods, Competition Clutch & Flywheel & GTM 3″ True Dual Exhaust to name a few. Big ups to Andee yet again!
Up next we have a couple of photos of Tylers sick 240SX! He just recently got the car done and it's already for sale if we remember correctly. These S-Chassis really doesn't require "too much" work to pull of the aggressive look, so it only made sense for Taylor to keep it looking pretty OEM. Up front he is rocking a JDM front bumper & JDM front grill along with custom Acura TSX HID retro-fitted headlight setup with aftermarket fog lights & Seibon CF hood which was painted to match the car. Sides are from a kouki and "hips" are 50mm Chargespeed over fenders. Ridiculously aggressive, don't even get us started on that fitment..or rather do. Scroll down for some specs!
Tyler spent a ton of time tweaking his suspension and everything from SPL Rucas and tension/toe rods to strut and sway bars were replaced. His car is sitting on Fortune Auto coilovers with 9kg/7kg Swift springs. Last but not least the wheels are Work Equips sized in 18×11 up front with an offset of -7 and wrapped in 235/40/18 tires and 18×12 with an offset of -19 wrapped in 255/35/18 tires! Check out how wide those lips are in the photo above.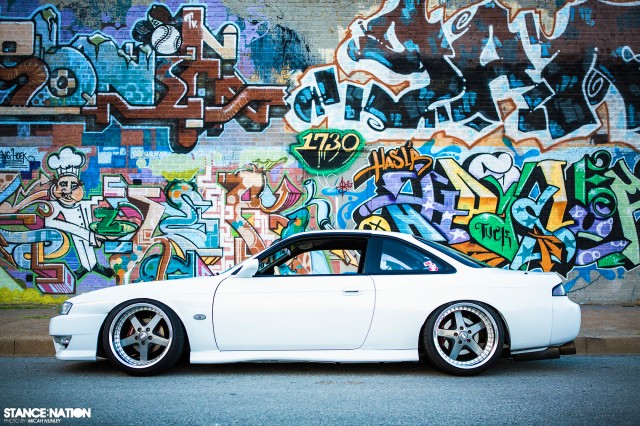 That brings us to Peters awesome Nissan 350Z. We've been talking to Peter for a few months now about a possible feature but things just didn't work out in the past. One of the things about his car that we love the most is all the under the hood mods. Hard to believe that we love "function" right? But we do. This thing is packing a Turbonetics 60-1/Stage V .77 A/R Turbocharger with DeatschWerks 600CC Injectors & Walbro 255 lph fuel pump and that's just the beginning. Full Nismo exhaust was also added and among other things. Check out the spec list below.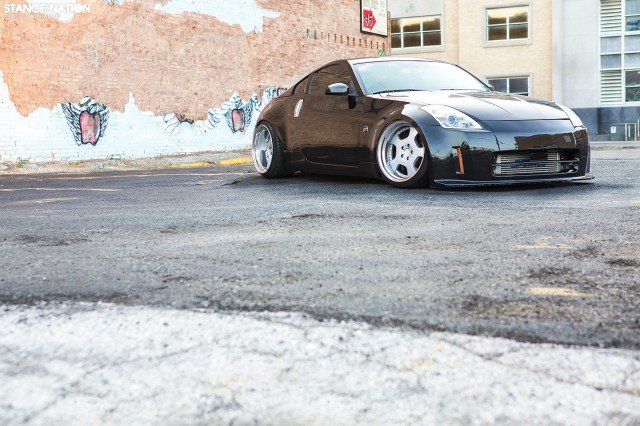 The exterior of the car is relatively simple, yet it screams for attention somehow. Peter had quite a bit of fender work done in the rear to fit the aggressive wheels he is currently running. Up front Peter is rocking the extremely low Aerosync front bumper. You gotta love seeing that huge intercooler behind it though.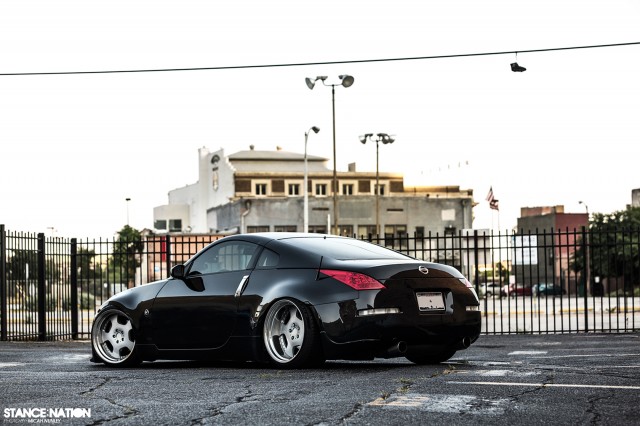 So just how aggressive are those sexy SSR Vienna Dish EV's you ask? How does 19×10 with an offset of -13 & 19×12.5 with an offset of -1 sound? Just like Andee, Peter dropped the car on Stance GR+ coilovers and he also added some adjustable rear camber arms and toe bolts with extended hole. Not camber here, just massive step lips!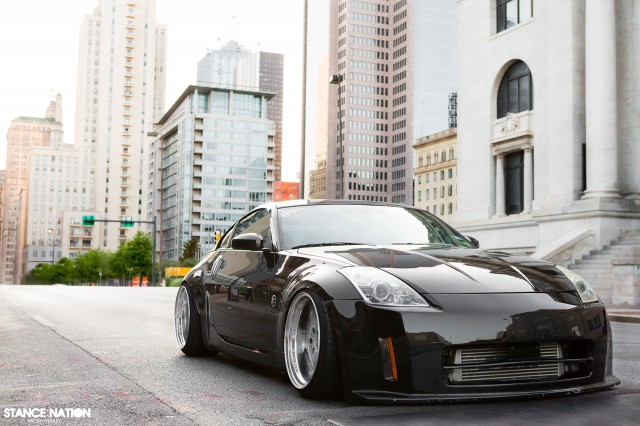 With that said, we would like to give a huge thank you to our friend Micah Nuns for the photos. We would have loved a few more but this should do…for now. If you guys are interested in seeing more of any of these cars make sure you drop a comment below. Last but not least, big thanks to Andee, Tyler & Peter!