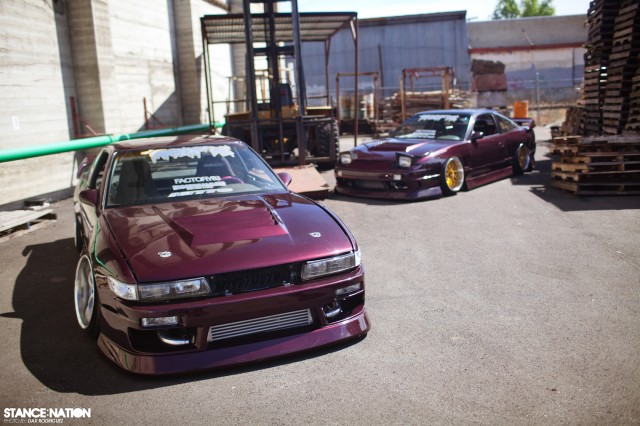 Let's paint the picture to one of the most exciting and sleepless weeks to ever happen in my life. It's midnight and I just landed in Medford, Oregon, a small town just a few hours north of the Oregon and California border. The weather is inviting and a complete relief compared to the typical death inducing heat of Phoenix, Arizona. As I make my way curbside I immediately spot the chaperones appointed for my trip; Justin Shreeve and Joe Ayala, better known as their Internet persona Tandem Of Die. Obligatory greetings, handshakes and complaints about long flights are addressed then we're on our way. Having only heard stories about these guys on the Internet, I really wasn't sure what to expect for my time here. As I look out the window and gaze upon a dark and quiet Medford, silence is broken by Joe. "Hey, we're going to make a quick stop at the liquor store 'cause we are running low on beer, it's going to be a long night working on the cars…". I knew I was going to get along with these guys!
Photos By: Dax Rodriguez exclusively for StanceNation.com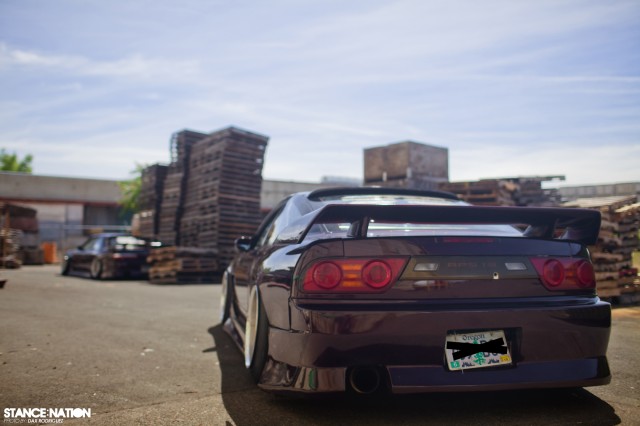 Internationally known for their incredible video work, Justin and Joe have made a name for themselves not only for their videos but also for their silly antics and care free attitude. Both grew up in the small town of Medford and since meeting in 2006 they have set out to leave an impact in the scene and keep drifting fun…wait, that's a different drift video duo. With both Joe and Justin shooting for MotorMavens in it's beginning stages like myself, they got their chance to show everyone what they could do with a camera. And I can safely say that everyone liked what they saw!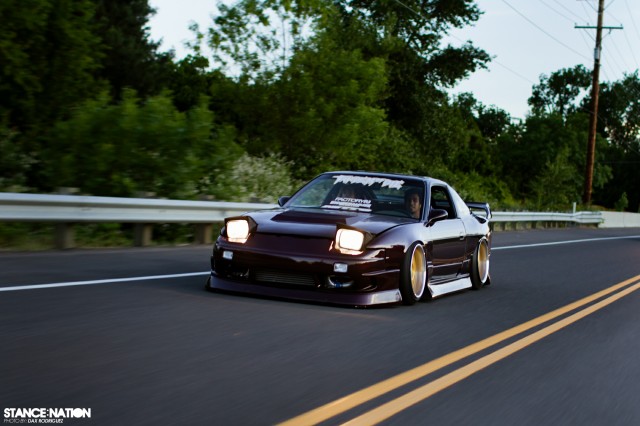 You can imagine being from such a small town that locals will quickly hear about what they were doing and it came to no surprise that the local drift fans looked up to Joe and Justin for their new found hobby. Aside from filming and shooting photos Joe and Justin also had a passion for building cars and after attending the first ever drift event in southern Oregon back in 2008 they quickly set out to satisfy that urge for drifting and modifying cars. So both Joe and Justin bought the Nissan 240's currently gracing your computer monitor…obviously in a much less flashy and aggressive styling and they made it a goal to create two of the raddest and most influential S-chassis in the states.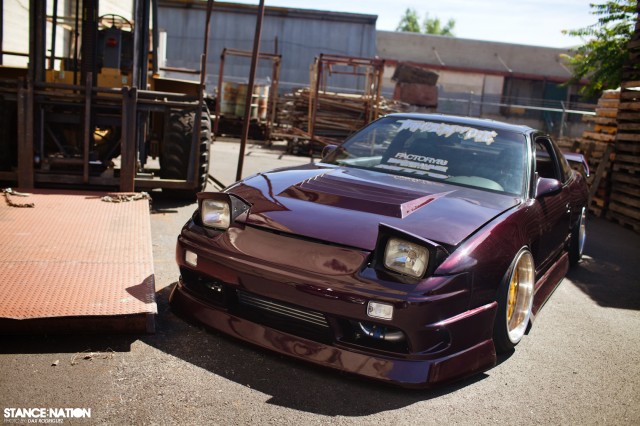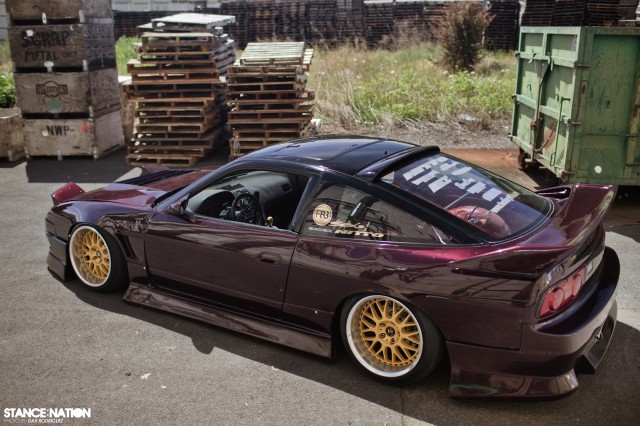 That wouldn't be an easy task since there have been countless 240 builds before theirs. So after much debate and thought about where they wanted the cars to ultimately end up Joe and Justin decided to do something that hasn't been done in awhile, they built twins. Both went with BN SPORTS body kit for their S13s and 326 Power wings out back for good measure! When it came to wheels they both decided to run Work's VS line of wheels; VS-KFs measuring in at 17×10.5-14 all around on Justin's coupe and 17×10(front) and 17×11(rear) VS-XXs on Joe's hatch. Achieving such lowness was made possible by Megan Racing coilovers on Justin's coupe while Joe opted for Powered by Max coils to get his street sweep on.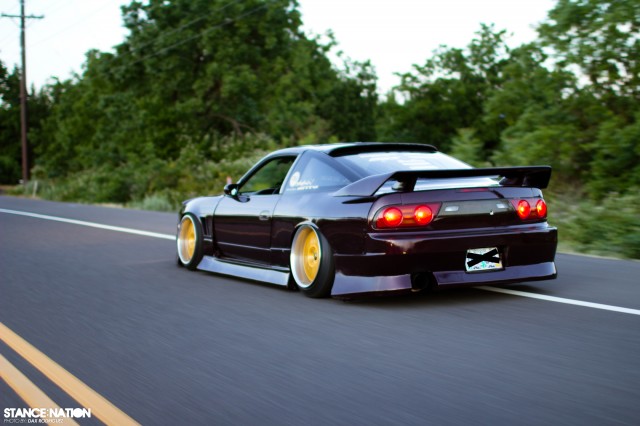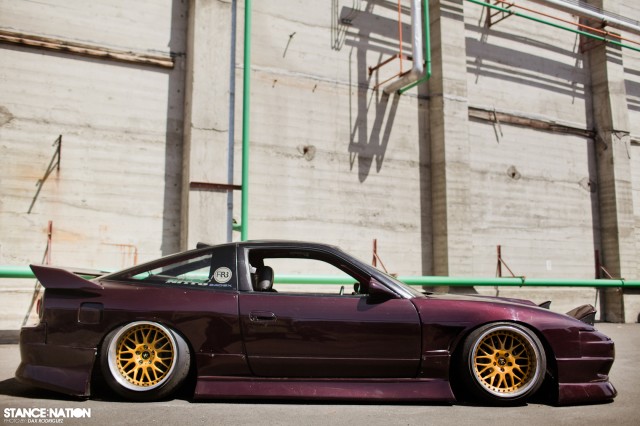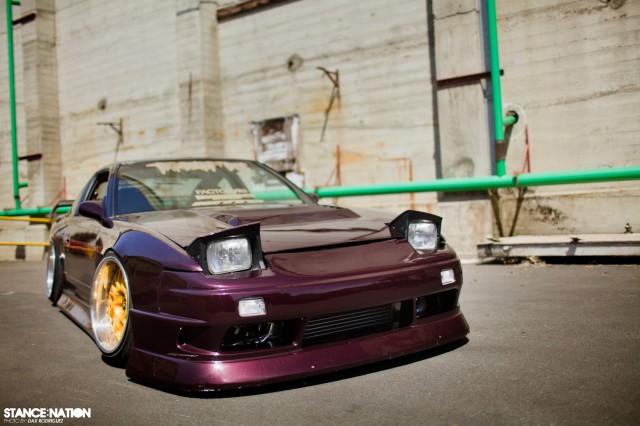 One of the things that separates these twins is what sits under their hoods. For example, unlike Justin, Joe opted for turbocharged S14 SR20DET. It features plenty of modifications such as Tomei 555cc injectors, exhaust manifold & turbo elbow. Other things that Joe added include a Mishimoto radiator, greddy intercooler & intake, Z32 MAF, and the list keeps going. His car currently sits at 290whp/285ft/lb torque and it was tuned by the fellas at Portland Speed Industries.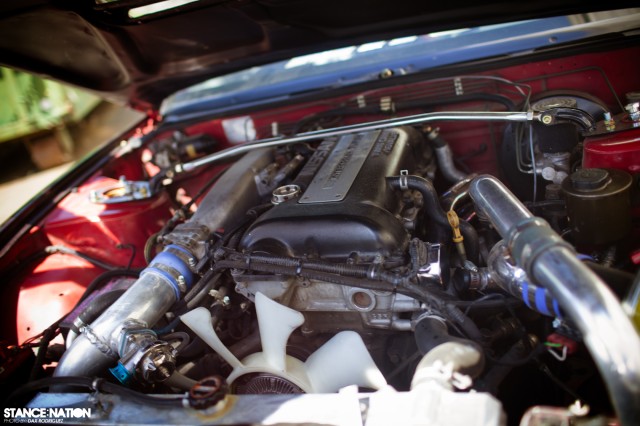 Interior as you can tell by the photos is pretty straight forward. It features a driver Sparco Evo seat, our favorite Nardi Wheel & PBM hydro e-brake. What else do you really need to have fun sideways?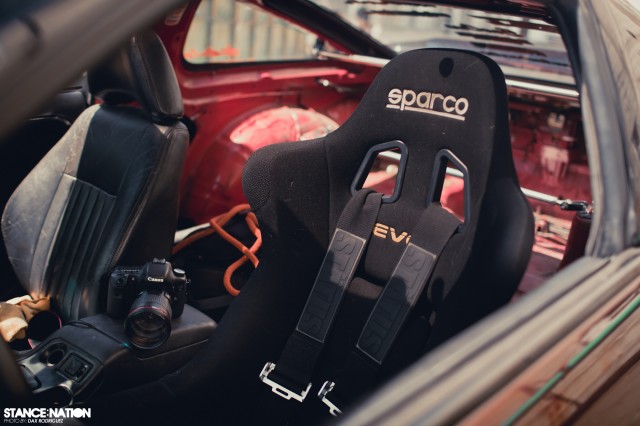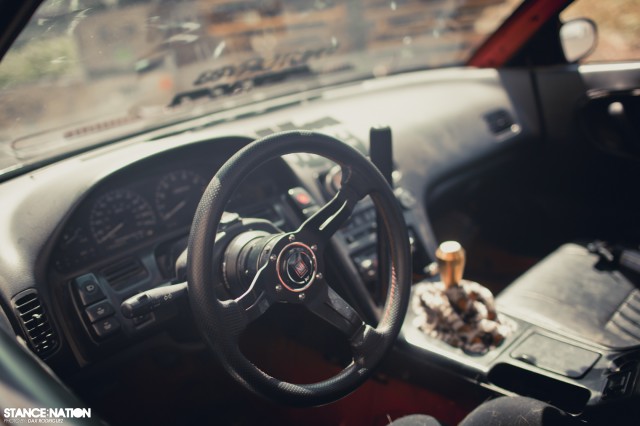 There really isn't a "better" of the two. Both of these cars are incredible in their own way and as good as they look in these photos it's a whole different experience seeing them in person. Especially in front of a big cloud of smoke.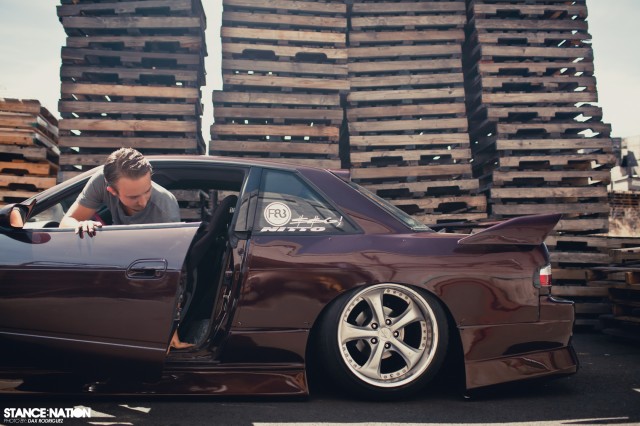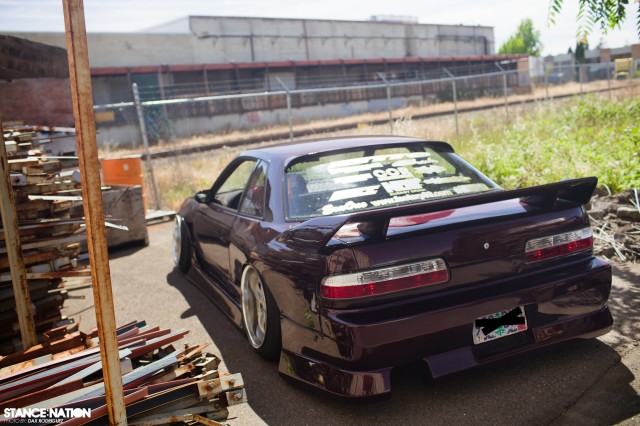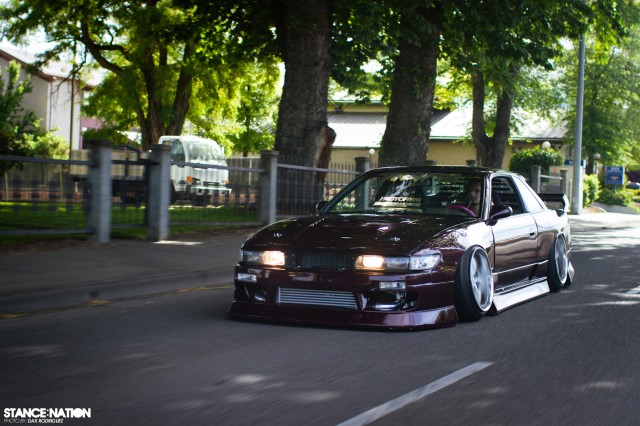 Under the hood sits a 1JZGTE motor w/JZX110 Single Turbo VVT-i that was tuned on AEM at Portland Speed Industries. 
Mark Panic took care of all the wiring while the custom intercooler/intake/exhaust piping was done by Kyle Pollard. The car also features a 
Xcessive 1J-S13 mount kit skid plate & driveline
 and KAAZ 2-way LSD.
Just like his twin, the interior stayed relatively simple with a NRG hub and quick release, a 
generic pink steering wheel
, Bride LowMax driver seat
 along with Nagisa Auto sliders.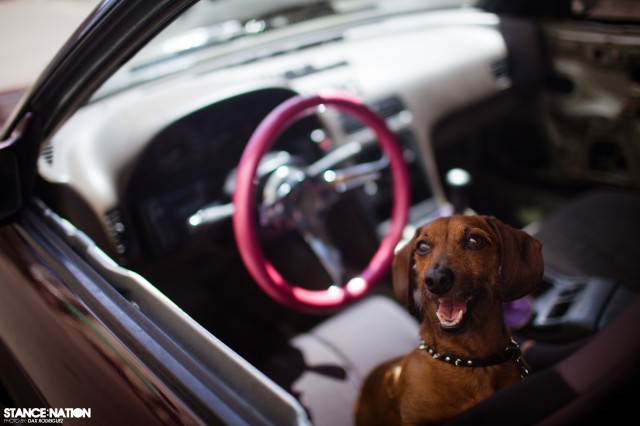 From the moment I landed and departed the small town of Medford it was a whirlwind of fun and excitement. From not getting a wink of sleep the first night to spending two full days at the track shooting photos and video to things that can't be mentioned here. At the end of it all I learned a lot things and I couldn't have asked for two better teachers for this lesson. I met some rad people during my trip and honored to say that I made some friends for life. There is very few moments that happen that impact your life so much it changes the way you think and this was that moment for me. I'm honored I had the opportunity to shoot two of the raddest 240s and hang out with some of the coolest people during my trip to Medford. This trip reminded me why I do what I do. All the sleepless nights and tired days shooting during my trip. Sleeping on the ground to somehow waking up in the bed of Joe's Tacoma. But after seeing the excitement and amazement on Joe and Justin's face after seeing the photos that were captured over the week, made everything worth it.