Typically, all of our fans are used to seeing cars that are slammed to the ground with stretched tires and lots of camber. This beast however is definitely an exception. While featuring a car like this may not really be our forte, we felt compelled to do so after seeing this beauty in person. I personally got to meet the owner on a short weekend trip to the Bay Area at the Wheels and Meals meet in San Jose. Me and the boss-man Elvis fell in love with the car and hunted the owner down to discuss a feature. Within a few days Elvis was able to catch up with John Flor and get plenty of awesome shots of this thick & sexy STI!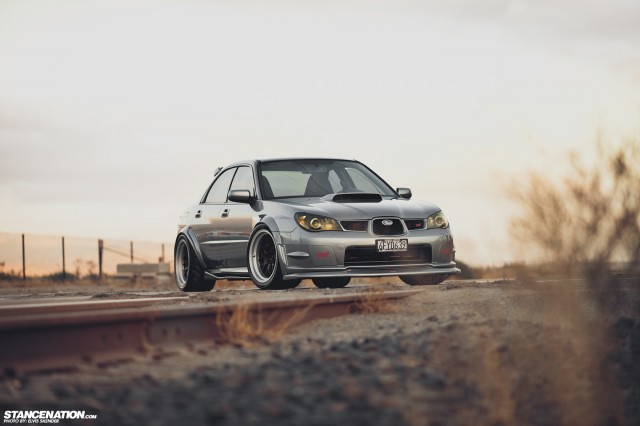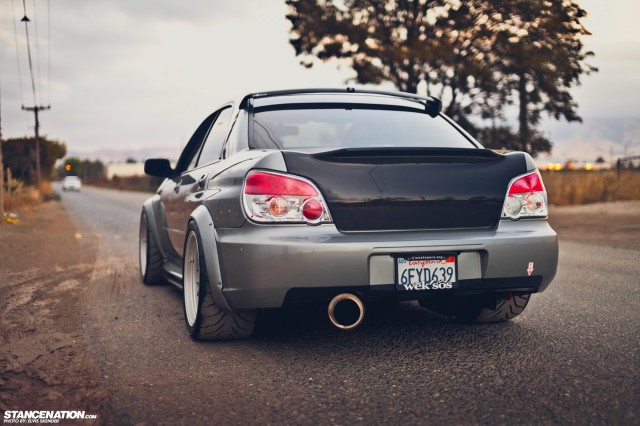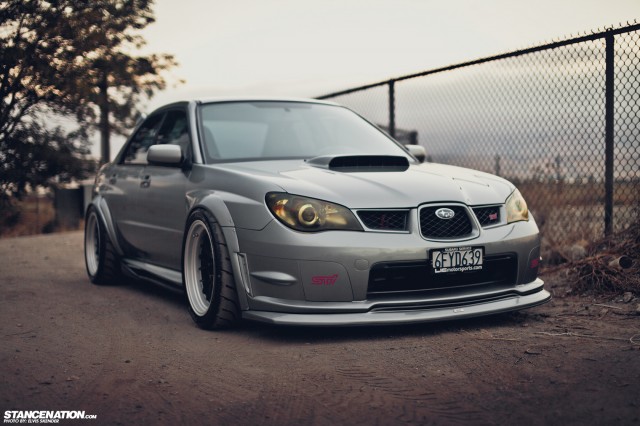 John Flor has owned this 2007 Subaru WRX STI for over 3 years now and started admiring Subies when his friend bought a WRX. Once John drove a WRX for the first time, the all-wheel-drive power changed his view on cars completely and he immediately picked this STi up. John started doing Autocross in the stock category to familiarize himself with his car and learn how to fix anything that may end up breaking or get worn out in the process.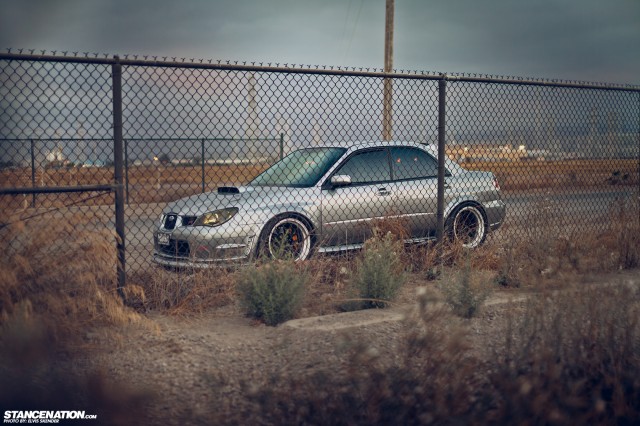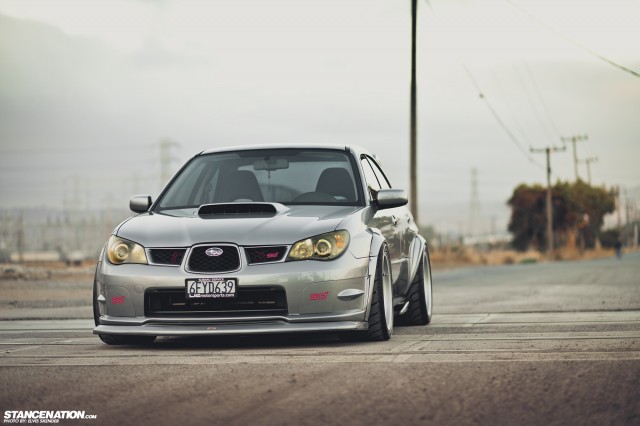 John's previous wheel setup was a set of 18×9.5 Enkei NT03-M with 255/35-18 tires. He wasn't satisfied with the look and performance so he went on the search for a way to go with wider wheels and meatier tires without having to utilize a lot of negative camber. To achieve the stance and handling John's STi currently possesses, he installed JIC Magic FLT-TAR S coilovers, Whiteline camber bolts and both front & rear strut bars. He found a set of Karlton flares on the forums and he was sure he found just what he needed to get the look and performance he wanted. After getting the flares, he installed his 18×11 +20 Rota MXR wheels and slapped on some MEATY 315/30 -18 Toyo Proxes R-888 tires. To keep those wheels mounted to the car, he uses Blackworks extended studs and Muteki open-ended lugs.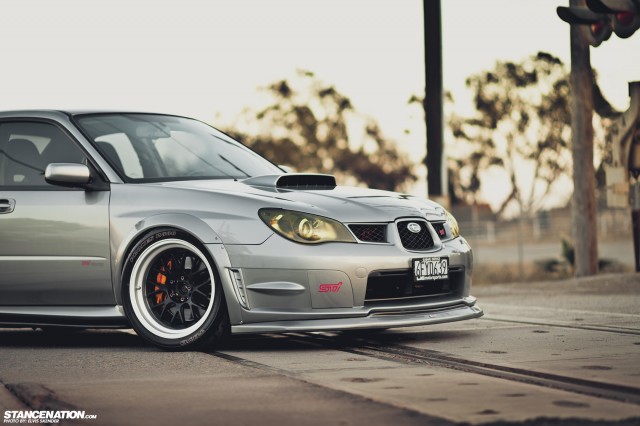 After making those wheels and tires fit with the flares and suspension, John started working on the rest of the exterior of the car. An APR Carbon Fiber front lip was mounted to the bumper and Chargespeed Carbon Fiber sideskirts were added as well. He also installed a VIS Carbon Fiber Do Luck style trunk, a set of JDM spec tail lights and a DIY ABS plastic rear diffuser. To change up the front end a little more, John tinted the headlights with Laminx yellow film and added some bright red Hella SuperTone horns.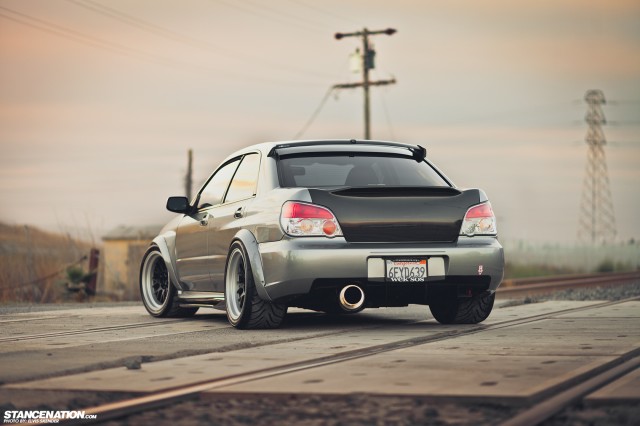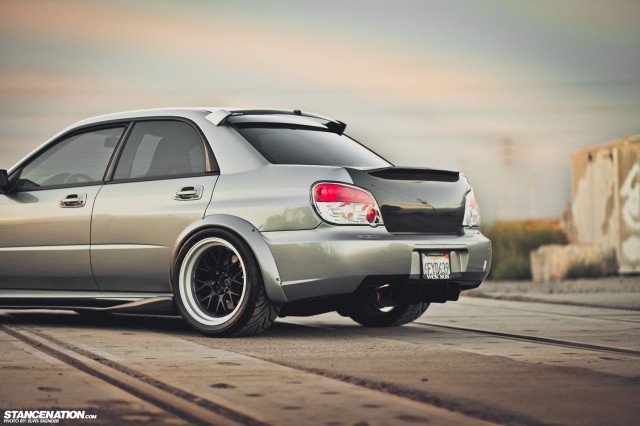 As for the interior, John kept it simple. He has a dual pod gauge cluster with ProSport Digital Evo Series boost and oil pressure gauges. And to help him get some better sounds and some help getting around, he installed a Kenwood DNX5140 multimedia/navigation unit.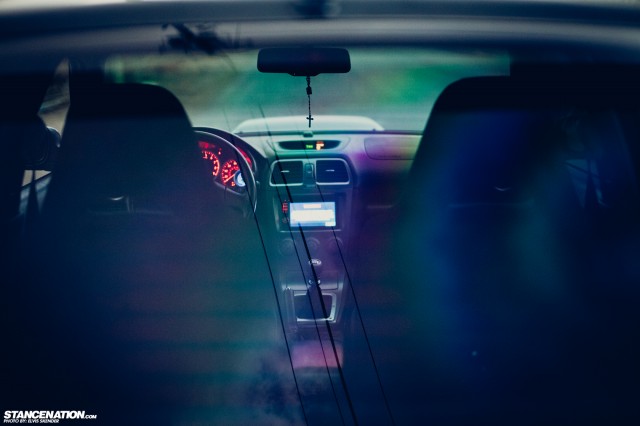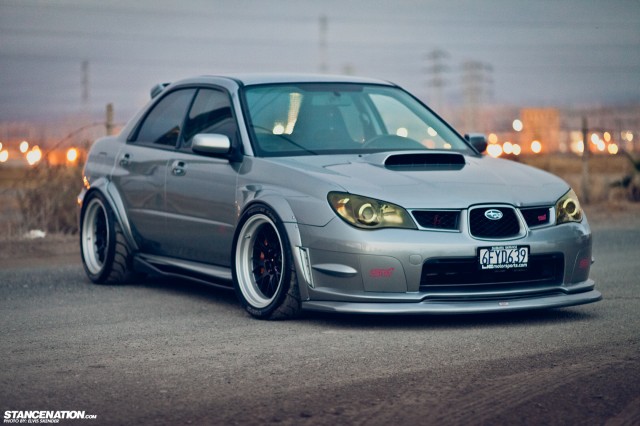 While the engine and power for John's car is still a work in progress, he has done a few mods to make it more fun and exciting to drive. He installed an SPT Short-Ram Intake, an ERZ Catless 3" straight pipe mated to an HKS Hi-Power Carbon-Ti axle-back exhaust. To make the mods work together and give him a little more "umpf", John installed a Cobb Accesport with a Stage 2 Tune. He didn't mention to us what his future plans are for other power upgrades but, we're sure he has big plans to push those huge tires to their limits.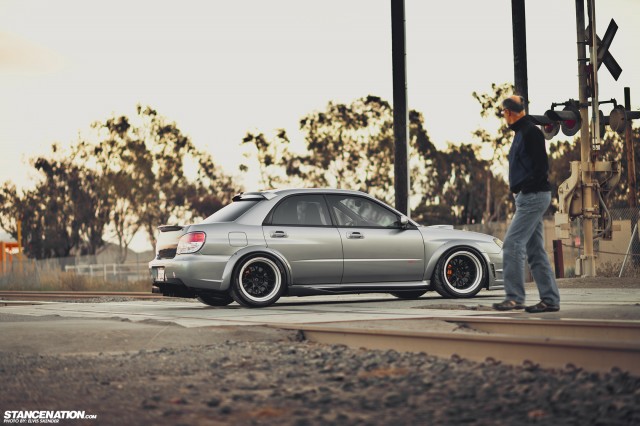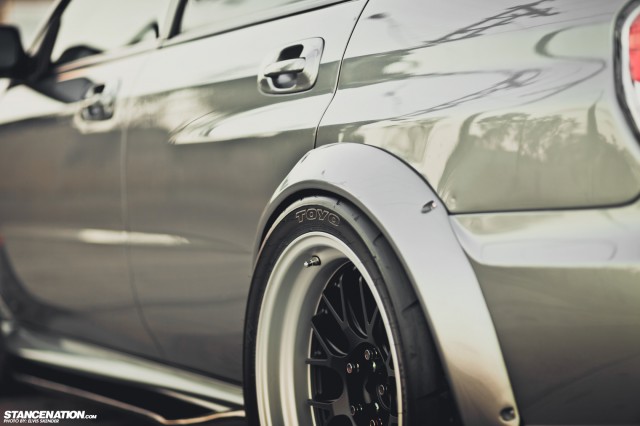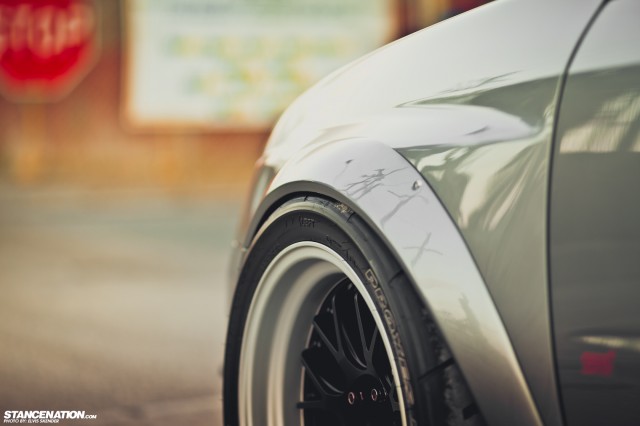 Enjoy the rest of these photos from Elvis and we can't wait to see what's next for John Flor's STi!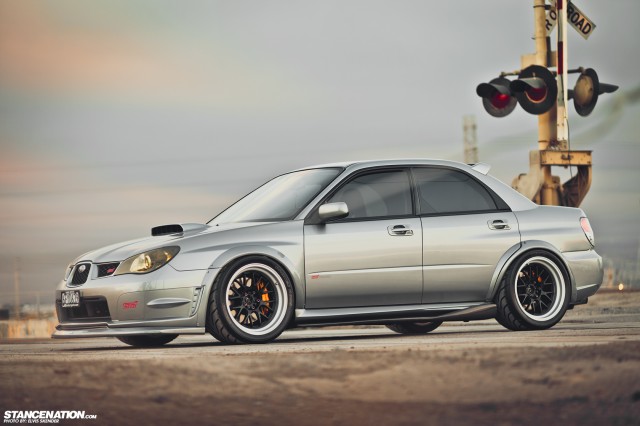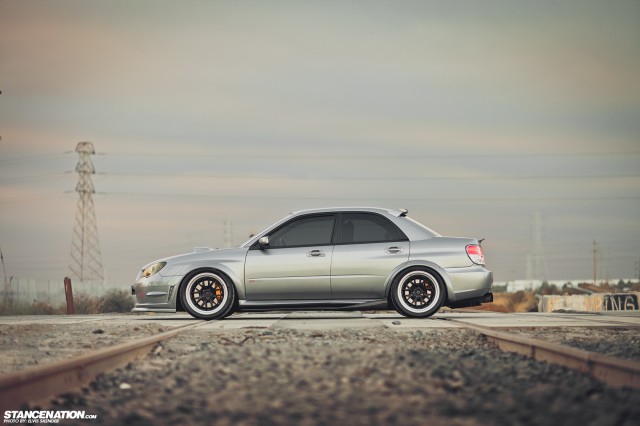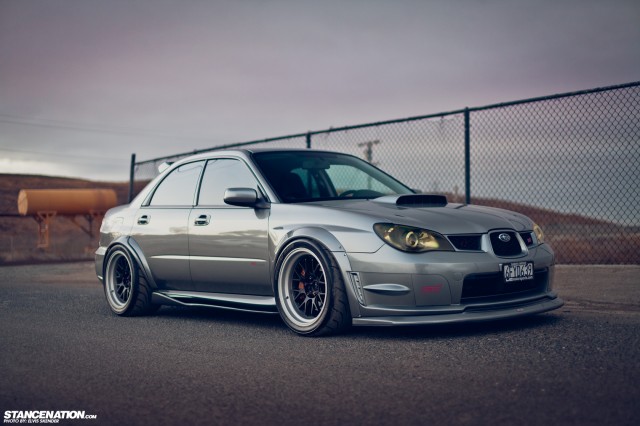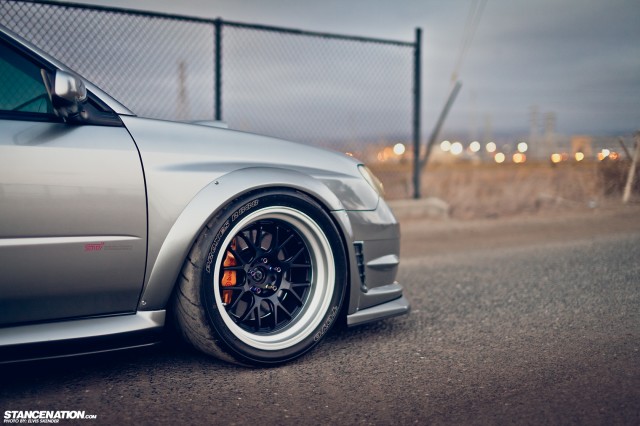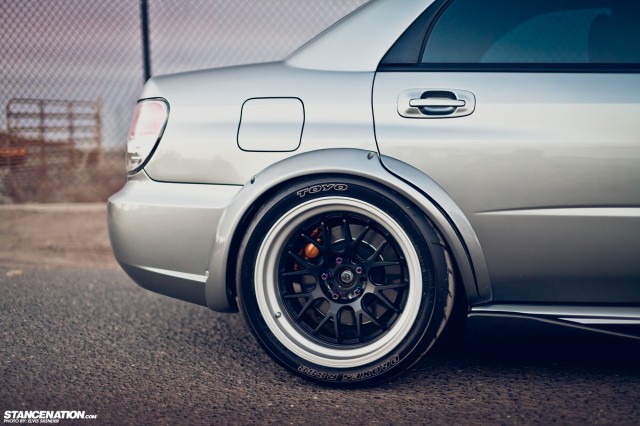 18×11 +20 rota mxr
315-30-18 toyo proxes r888
blackworks extended studs
muteki open end lugs
JIC Magic FLT-TAR S coilover system
whiteline camber bolts
Front/rear strut bars
Apr Carbon fiber front lip
Chargespeed carbon fiber sideskirts
Karlton fender Flares
Jdm-Euro spec tail lights/fog lamp
vis do-luck carbon fiber trunk
Diy ABS plastic Rear diffuser
yellow laminx headlight tint
hella super tones
Prosport digital evo series gauges boost/oil pressure
dual gauge pod cluster
Kenwoon Dnx5140 multi media/nav
Spt Short ram intake
ERZ catless 3″ straight pipe
HKS hi-power Carbon Ti axle back
Cobb Accessport stage 2 tuned