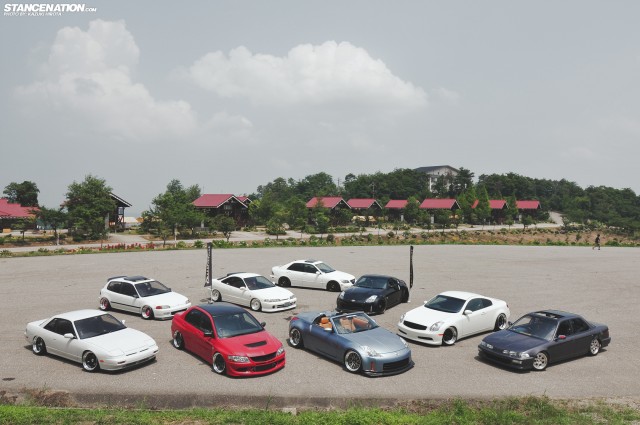 The truth is that majority of us import owners are influenced by everything that Japan does. Whether you are a VIP Style enthusiast or even a drift junkie. With that said, did you know that there are plenty of Japanese who hop online and even fly out here to the states to look for inspiration? Fortunately, I had an opportunity to meet a few of these "USDM fanatics" earlier in the year and let me tell you, it doesn't stop with just cars. Foods. Drinks. Stickers, you name it, they can't get enough of. Which brings us to the name Lowballers. The Lowballers guys are originally from Vegas, but during our Japanese friends most recent trip to Vegas, they had a chance to hang out and become good friends with Lowballers, which eventually led them to start their own Lowballers chapter back home in Japan.
Photos By: Kazuki Hirota exclusively for StanceNation.com
My personal opinion on Lowballers is that they're not just another car crew with good looking cars. They all happen to be very good friends who spend most of their time simply hanging out. Same goes for the Lowballers Japan chapter. Without further ado, let's get into some awesome photos and specifications of these awesome cars.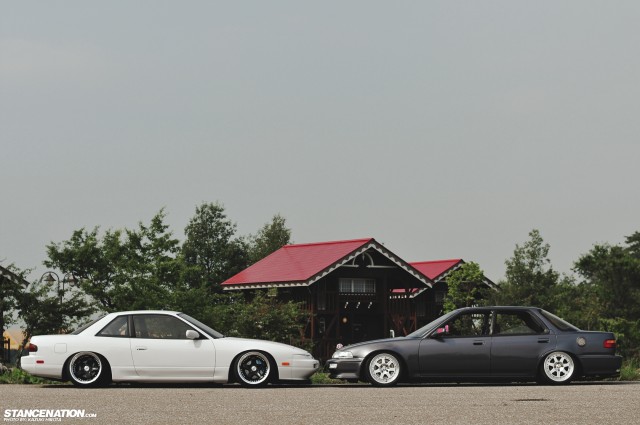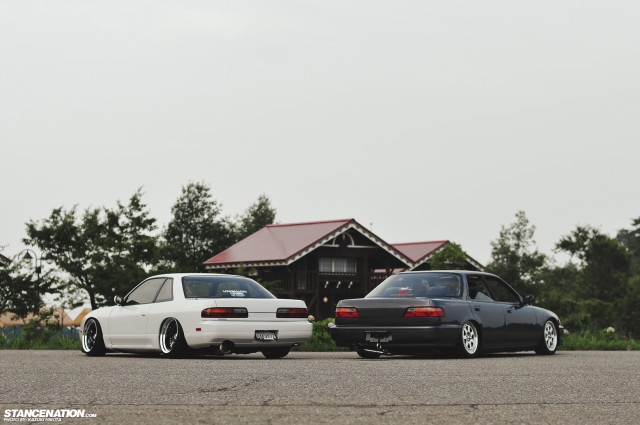 You all remember this one right? We featured it before and you can check it out by clicking here. For those not familiar with it by now, it belongs to Masaki Morohashi (Kappa). This '93 Silvia features a 240sx pignose face swap and a BNR32 front lip up front. Vanquish front fenders with USDM front and and rear side markers were added along with USDM side mirrors. It sits on a beautiful set of SSR SP1′s in 17×9 (-1) & 17×10 (-1). They're accompanied by a set of 205/40 and 215/40 tires. Suspension wise, Kappa is rocking Kei Office coils, cusco strut bars and tensions rods, KTS solid rear bushings, ODR camber and control arms and much more!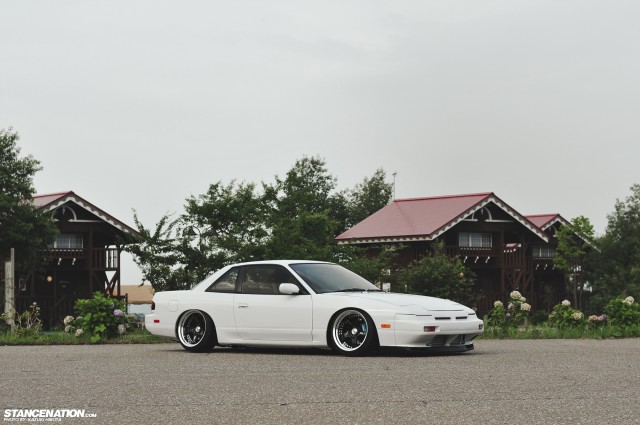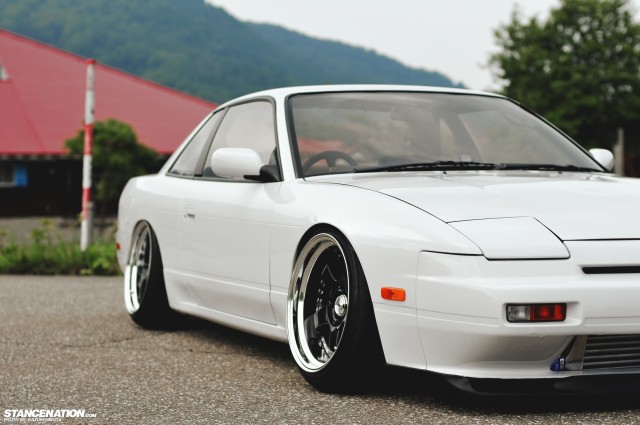 Up next we have Ryo Hara's slammed 1992 Honda Integra XSI. Even though the fitment isn't as aggressive as rest of the cars in the crew, Ryo's Integra still looks stunning on those fully polished Mugen M7's. They are sized 16×7 all around and wrapped in a set of 215/40/16 Pirelli tires. Ryo's car sits on CRUX coilovers, features a custom camber Kit, a set of lower control arms that were imported from the states and lastly a Wilwood BBK kit (4 piston, 310mm)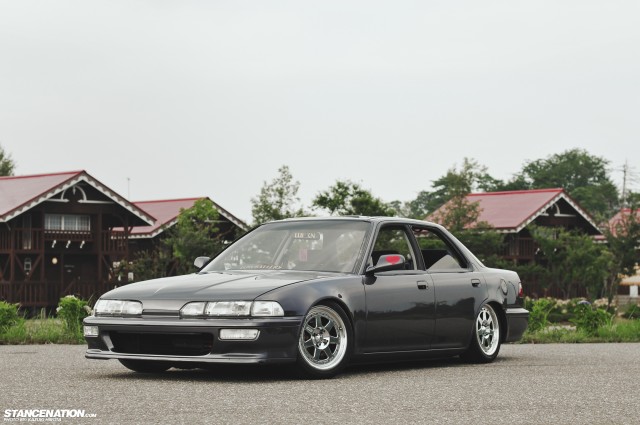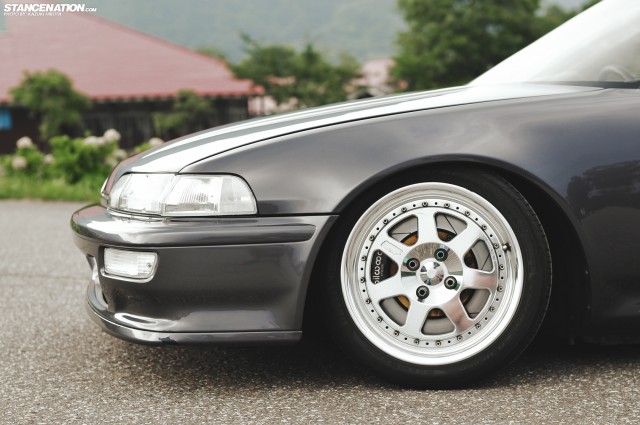 The driver of this slammed EVO is Makoto Okomura. His ride sits on a HKS Hypermax coilovers with custom swift springs (24/18). His choice of wheel happens to be one of my favorites, SSR Professor SP3's sized in 18×10 all around with an offset of -7 up front and +8 in the rear. Nothing too crazy going on under the hood but it's far form stock. You can spot things such as HKS Racing intake with HKS intercooler piping and HPI exhaust manifold along with a custom HKS exhaust and titanium muffler. Looks pretty USDM to me, and I love it!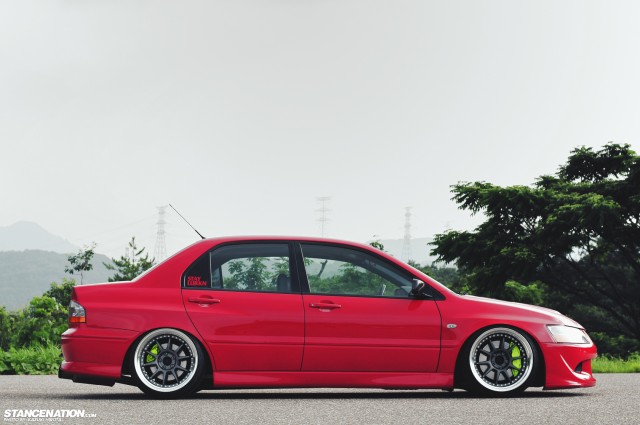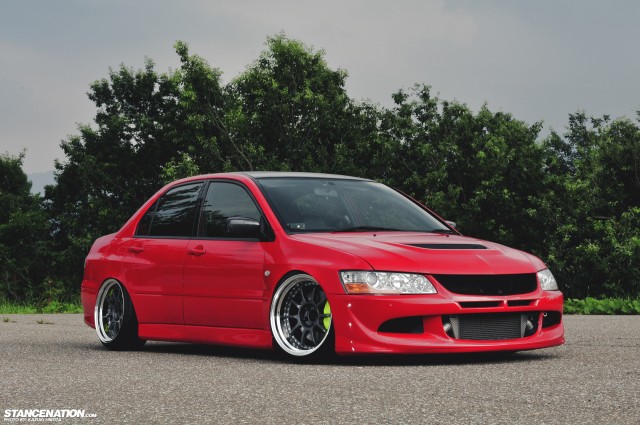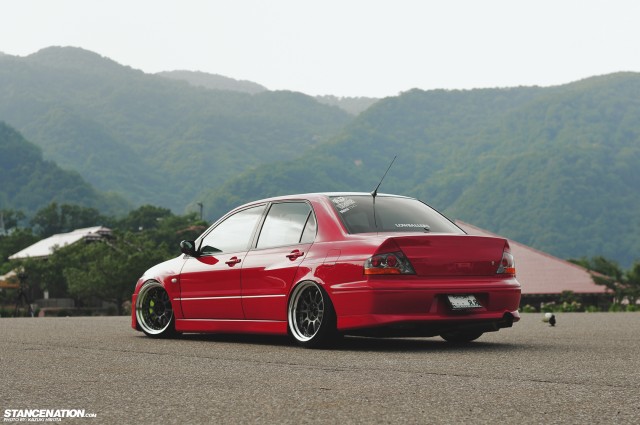 Sugai Masayuki's Lexus IS300 is pretty simple, but it looks great. Sitting pretty on a set of BBS CH01 wheels sized in 18×8.5 up front and 18×10 in the rear. Megan racing takes care of the drop and camber work. Again, simple but clean.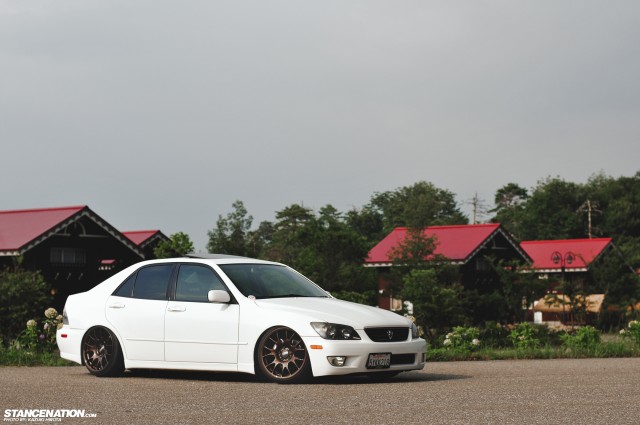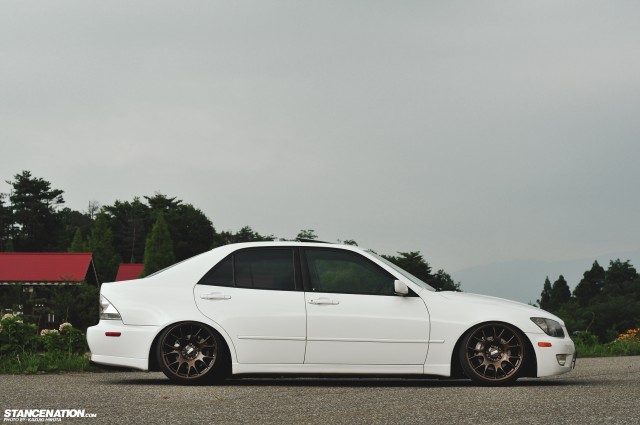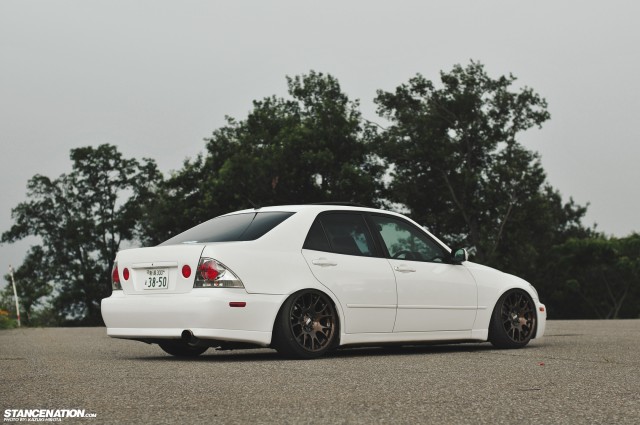 These two below seem to be pretty famous around facebook. Let's take a closer look at them!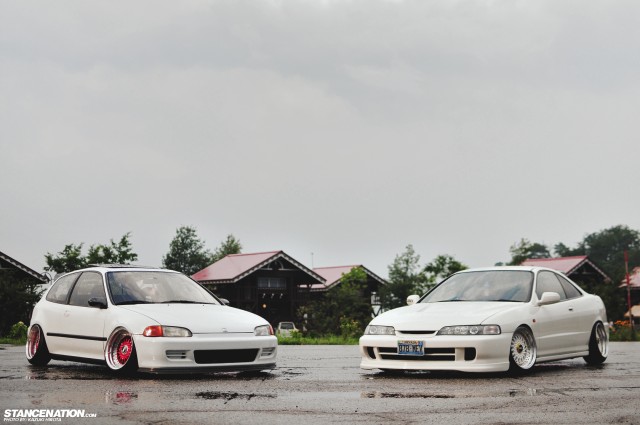 This gorgeous white Honda Integra Type R belongs to Kazuya Tanaka. As you can tell it sits on a stunning set of BBS RS wheels that are sized in 16×8.5 up front and 16×9 in the rear. Kazuya dropped the car on Buddyclub coilovers (24/18kg) and is using Function7 lower control arms and Beaks lower tie bar to get the fitment he wants.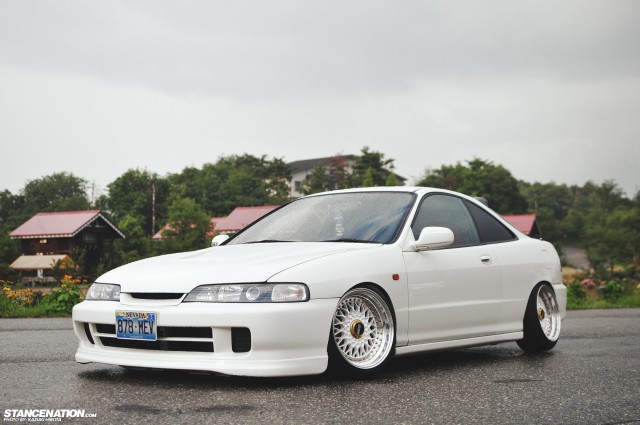 Interior features the awesome Nardi Classic steering wheel and a genuine USDM sun visor. Another thing that is USDM are those taillights. Last but not least you'll find a Mugen twin loop exhaust and Mugen exhaust manifold.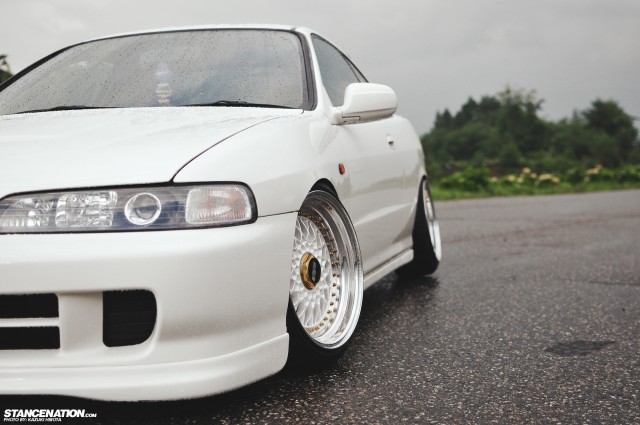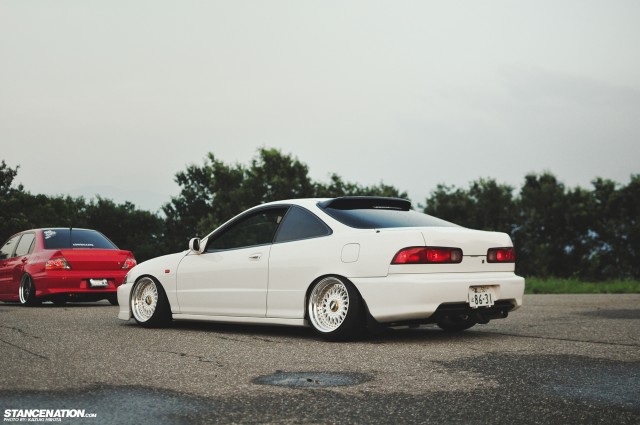 This Civic attracted a lot of attention when we shared a photo of it on our fanpage. The camber is a love/hate thing, but overall it really is a good looking car in my opinion. This '92 Honda Civic SiR belongs to our good friend Tomohisa Tanaka who went a step ahead and did a complete RHD to LHD conversion. Why? Same reason many of us guys to RHD conversion to our cars obviously. Under the hood sites a B16A motor which features a custom Apexi exhaust.
Fitment wise, Tomohisa's Civic sits on a set of re-barreled BBS RS's sized in 16×8 (-25) up front and 16×8.5 (-30) in the rear. Tomohisa is also running the 96 Integra Type R 114×3.5 stud conversion along with things like Function7 Rear Lower Control Arms, ASR subframe brace & Banzai coilovers with custom rear shock mounts. All of that equates to a super firm ride rocking about -12 degrees all around. Behind those beautiful RS's you'll see Spoon front brake calipers and Project Mu brake rotors.
Exterior is relitvely stock besides the Spoon mirrors and rear duckbill wing while the interior features the infamous Nardi suede steering wheel accompanied by NRG steering hub and quick-release.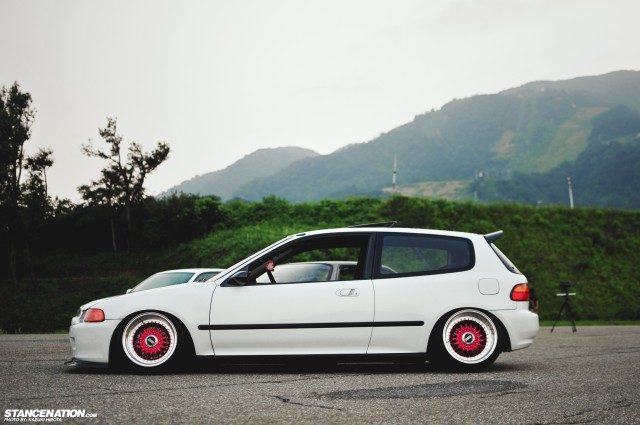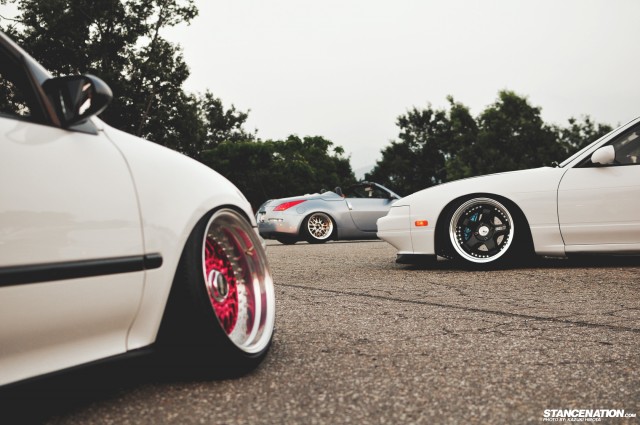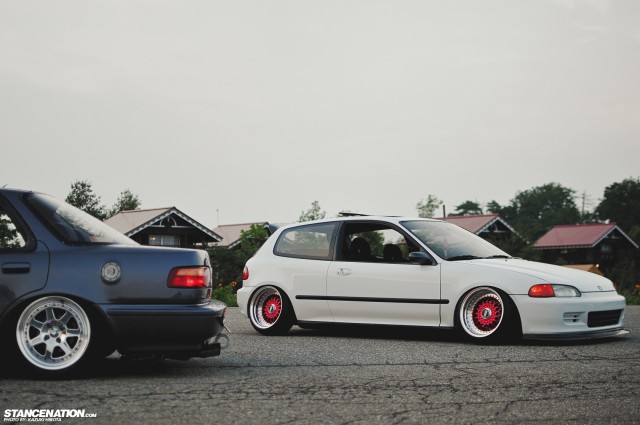 That brings us to Satoshi Tajima's beautiful Nissan 350Z. Satoshi mounted a set of SSR MS1's sized in 18×10 & 18×12. It always amazes me how wide of a wheel these cars can take. Though Satoshi did have to run some custom made upper control arms up front and Nagisa rear arms to get the wheels to sit the way they do.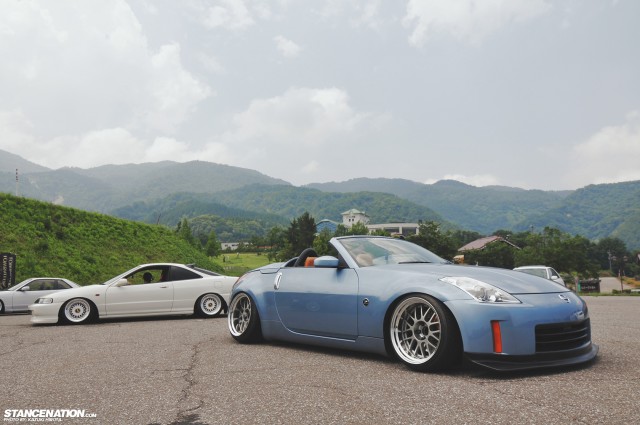 Performance wise the only thing added was a Amuse titanium exhaust system and inside the cabin you will see the Nardi steering wheel. Less is more, right?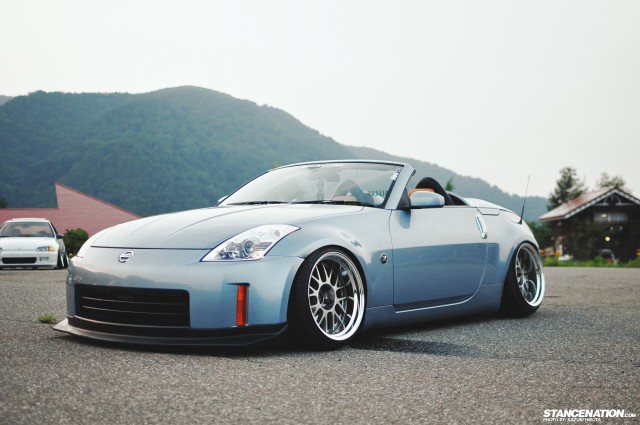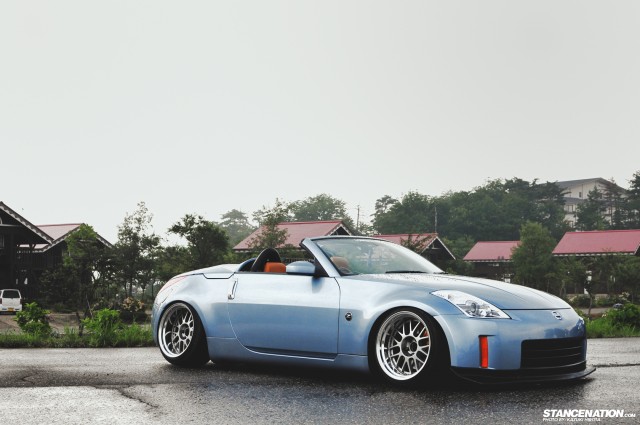 Another Z, this particular one belonging to Keiichi Honjo! The wheels it's rocking are pretty rare especially in the Z community, and we absolutely love that. They are Lowenhart Canvell SV sized in 19×9.5 (-14) up front and 19×11.5 (-19) in the rear, wrapped in 225/35 & 245/35 tires. It was brought down on the ground with the help of RSR coilovers and the "fitment" Was perfected with M35 stagea arms (front) & Ikeya Formula arms (rear). Interior features a pair of Bride Stradia 2 Japan seats while the exterior stays yet again relatively simple with a Veilside front lip.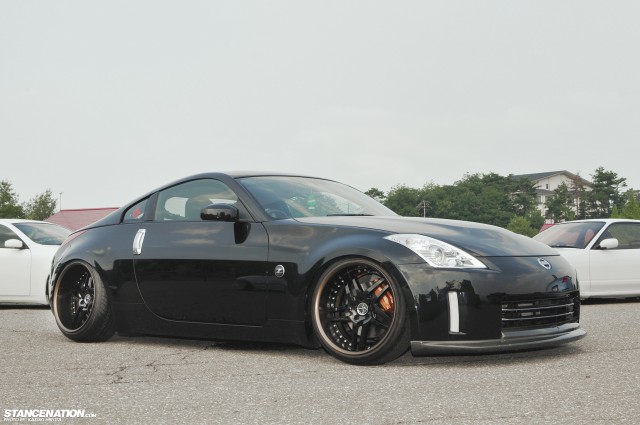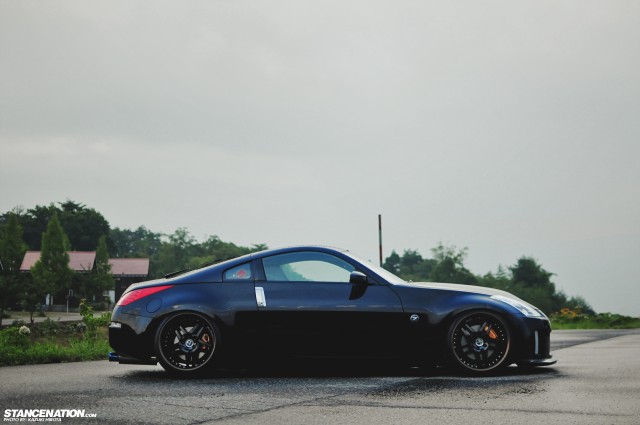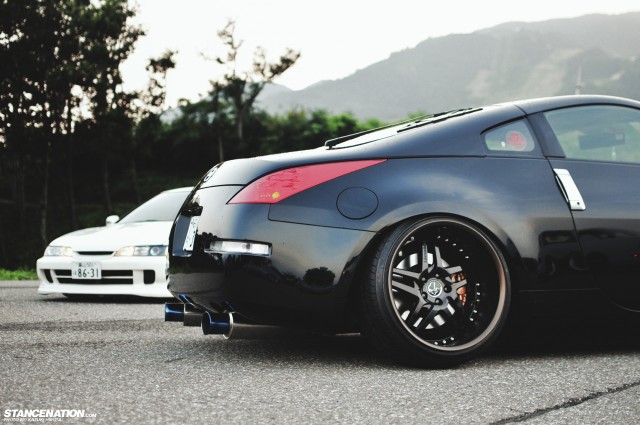 Last but not least we have Yasuhiro Tanabe and his clean white Nissan Skyline G35 Coupe. The amount of USDM parts on this Nissan is pretty crazy, but for starters it's rocking the USDM headlights, tail lights, side markers, side mirrors, and the list keeps going. Under the hood it's sporting a Greddy intake and a JIC Spartan exhaust.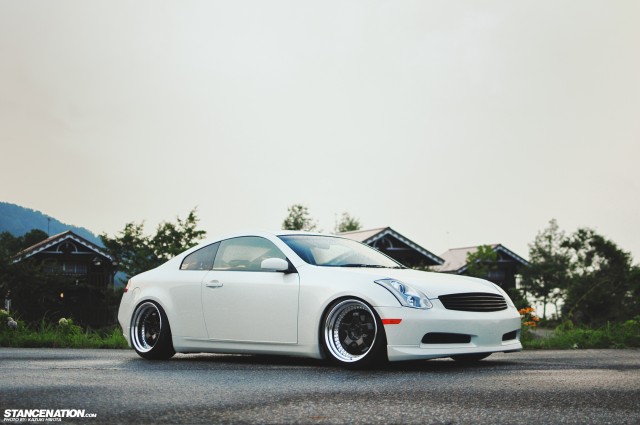 When it comes to fitting some proper shoes on your ride, you just can't go wrong with a set of Work Meisters. That's exactly what Yasuhiro opted for, sized in 19×10.5 & 19×11 and wrapped in 245/35 & 255/35 Toyo Proxes T1R tires. The suspension components are mostly one off, though he does have an M35 Stagea upper control arms in the front and SPC in the rear.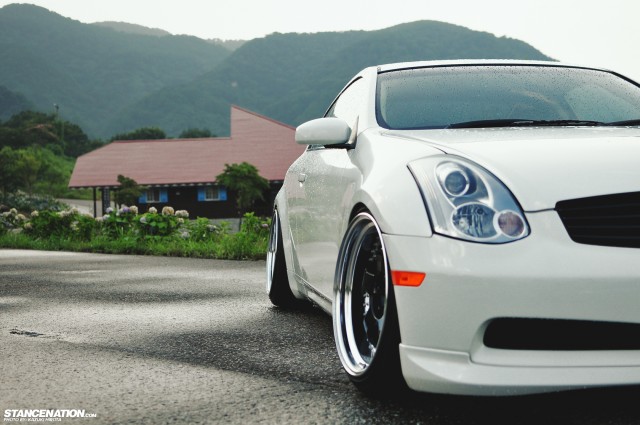 With that said, we would like to give a huge shout out to all our Lowballers friend, in Japan and here in the states. Keep doing what you do and we will always show you guys love!