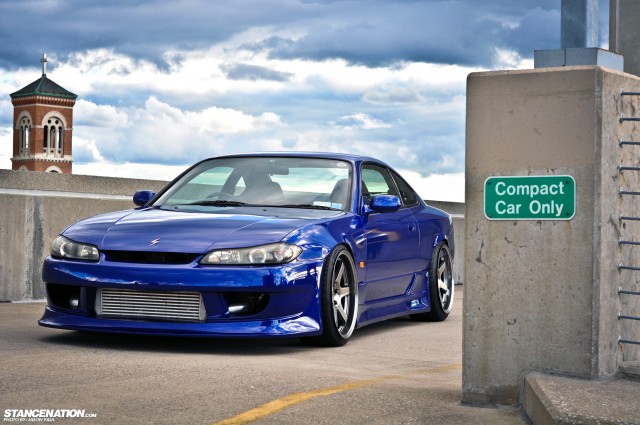 "It's not a 240." This is a phrase Giancarlo has probably had to utter more times than he can count since finishing his 2001 Nissan Silvia. As a tattoo artist, automotive fabricator and connoisseur of all things bad-ass, Giancarlo is more than just your typical car guy. Whether it's designing your next chest piece, or building a project car, his level of dedication to perfection and detail rise like a phoenix out of the drivel that sometimes consumes current car culture.
Photos By: Jason Paul exclusively for StanceNation.com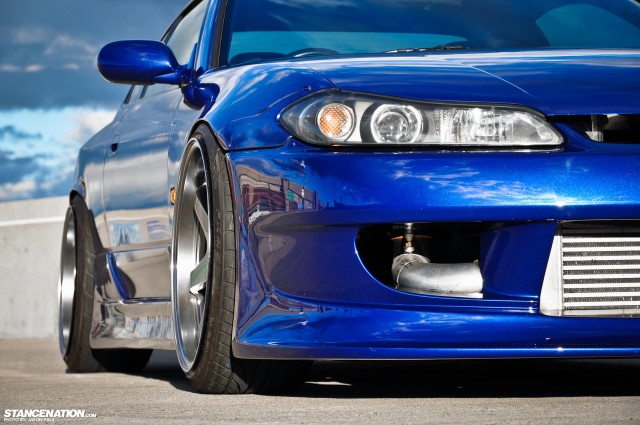 Giancarlo received the imported RHD Silvia before you in January of 2012. The car is Spec C which denotes that the car did not come equipped with a sunroof, LSD or the Spec R motor with 6 speed tranny. The car came to Giancarlo with a Spec R swap, but he knew before it arrived that the 4 cylinder would be at the curb in no time. In fact, the night it was delivered, and before it was even started, the entire engine and drive train was removed! Originally, Gian says that the Silvia was going to get treated to a turbo LS3 swap, but he decided to keep it Nissan instead.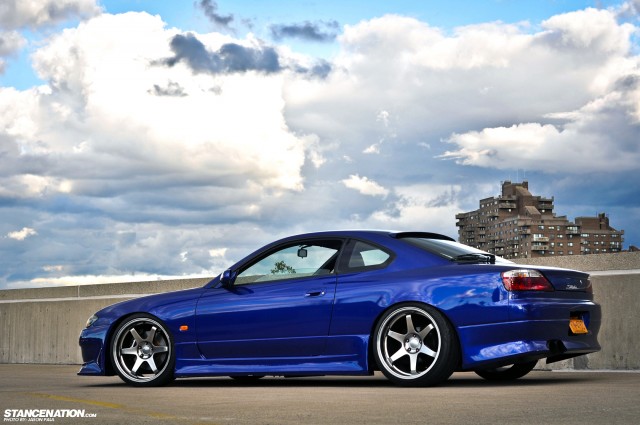 "The car is too rare to be doing rolling burnouts at 70 mph, plus what's not love about that RB sound." Gian said. He immediately began sourcing what would become the heart of this beast, and weeks later an importer delivered an RB25 plucked from an R33 Skyline. The first thing Giancarlo addressed was a full wire tucked bay to show off the future fabrication that was to happen under the hood. One of the most impressive parts about this Silvia is that he and his brother crafted so much from scratch. The tanks are all custom made along with the intercooler piping and miscellaneous odds and ends that tie the bay together. In addition, every single component involved in building the RB25, from the APR head studs to the custom stainless 3mm manifold were installed and executed at the hands of Giancarlo and his brother. he says.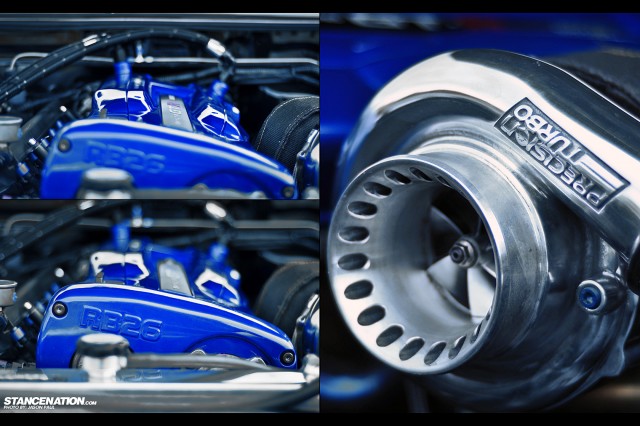 Giancarlo ultimately decided on a Precision 6766 turbo to bring the new inline-six to life. The complete list of parts under the hood reads something like a grocery list for a family of 25! At the end of the day a fully tuned AEM EMS module provides the brain to this monster. The Silvia's brakes were upgraded and rebuilt with Brembo's from an STI.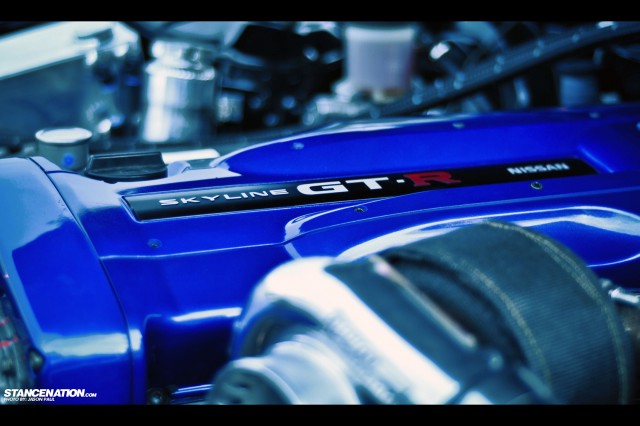 Anyone that knows Giancarlo knows he has way to many Subaru parts laying around, so this seemed like a no brainer. "With the Silvia being such a light car, the car stops pretty quick. It's more than enough for a street car." says Gian. The clean stock interior was then freshened up with an array of Gauges to keep Gian "in the know" along with a Spec R steering wheel. Giancarlo actually found someone selling an S15 drivers seat locally. Someone bought it to use as a drivers seat in their LHD 240, this must have been quite the facepalm for the original purchaser! Once the interior and bay were proper, the exterior and suspension became the focus.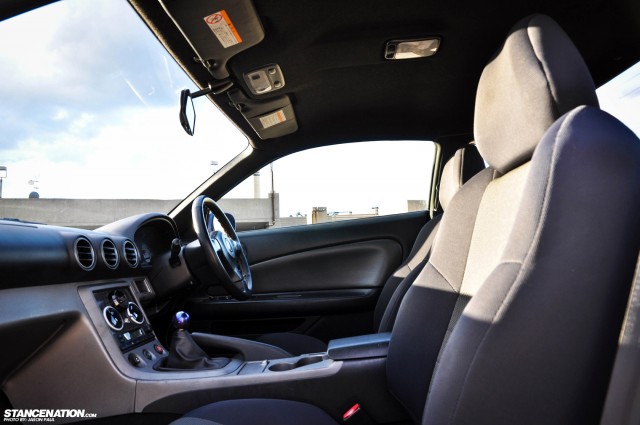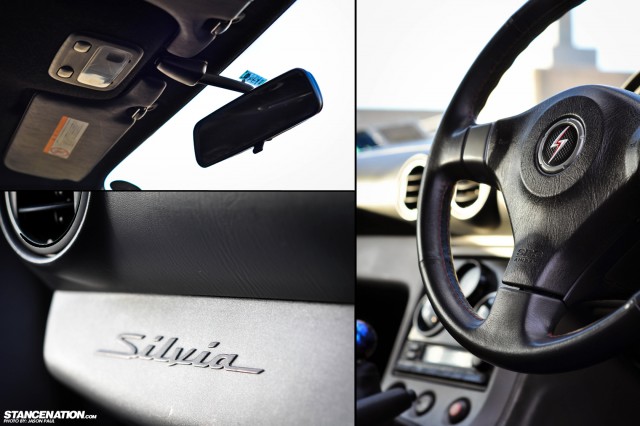 Giancarlo opted for a set of Fortune Auto coilovers mated to 19×9.5 +12 and 19×10.5 +12 Varrstoen ES2's wrapped in 225/35 and 245/35 Falken rubber. When asked why Varrstoen instead of TE37's, he says "They're round, just like any wheel. Whatever. $5,000 wheel builds over rides fabrication these days. This isn't that car." Lastly the car sports a full Vertex body kit to draw some added aggression out of the Silvia's already menacing looks. In closing Giancarlo would like to give a shout out to his brother as well as his Tuna Crew buddy's. "Without them, the car would still be in the garage collecting dust."