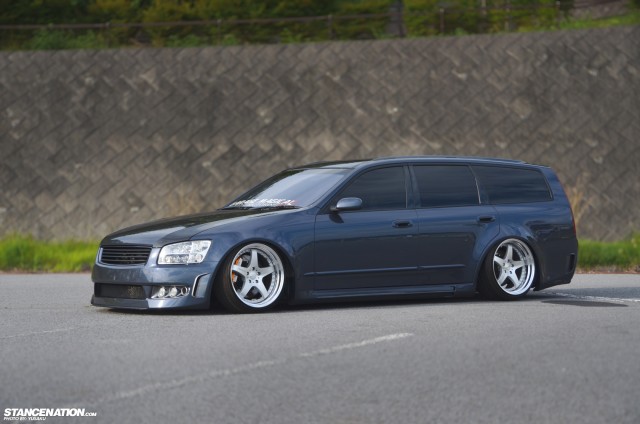 You all saw that Odyssey we featured couple days ago, right? Well here is Yusaku's friends car, an incredible Stagea that belongs to Junichi. Yusaku (Odyssey) & Junichi (Stagea) roll together to all the car events and pretty much hang out at all times, so it's no surprise that I'm featuring both of their cars. I've always had a thing for these Nissan Stagea's and just like the Odysseys' I wish I could get my hands on one. Junichi did a great job keeping the car as simple & clean despite all of the small touches that some would consider "excessive". This is just too awesome!
Photos By: Yusaku exclusively for StanceNation.com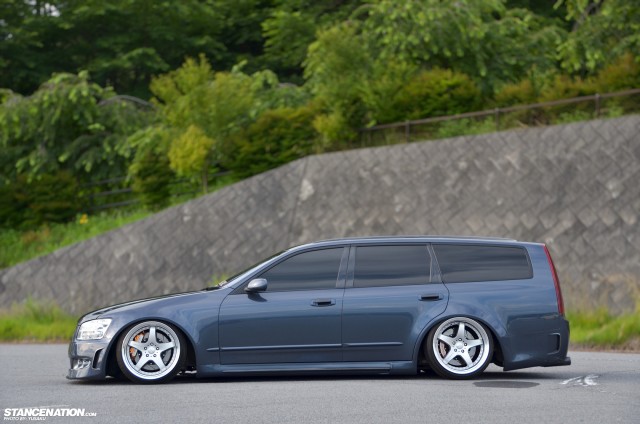 I'll never understand just why we here in the states never had cars as attractive as this right out of the box. Though this particular one is far from stock. Where do I even even start? How about with the exterior with those extremely clean custom medal fenders. Fronts sit 6cm wider while the rears are 11cm. The K-BreK kit was retro fitted from a Nissan Cima then completely reworked including those custom foglights and center section.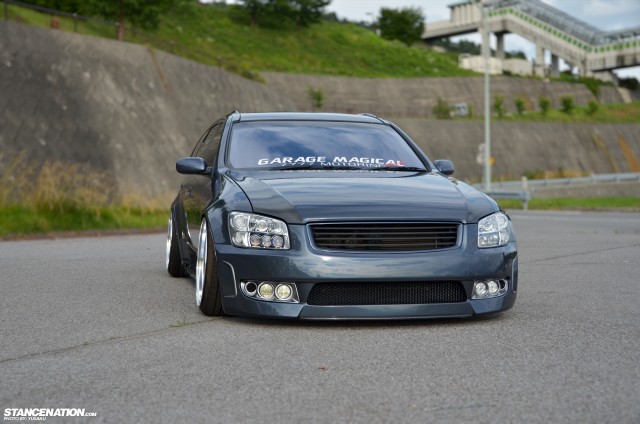 All of the lights featured either projectors or LED's, all custom. That's the kind of stuff that separates Japanese cars from all others. Everything these guys do must be like no other.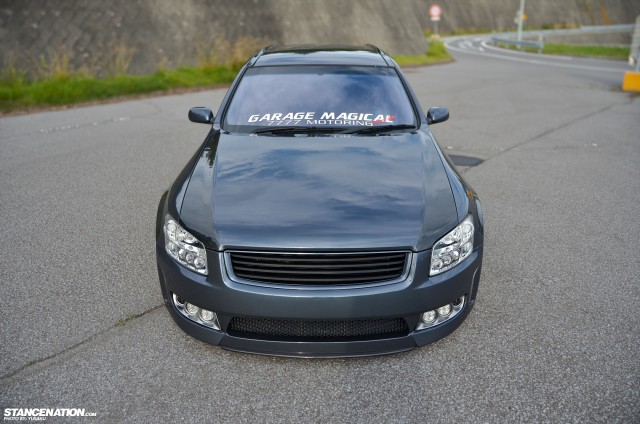 Fitment wise, you're looking at a set of NKB CUP 3 piece wheels sized in 19×9.5 up front with an offset of -19 & 19×11 in the rear with an offset of -19. They are wrapped in Pirelli P-ZERO tires (F215/35/19 & R255/30/19). behind those sexy wheels is a big brake kit featuring 355 mm front and rear rotors & 4/6 pot calipers. The kit is made by SESSIONS.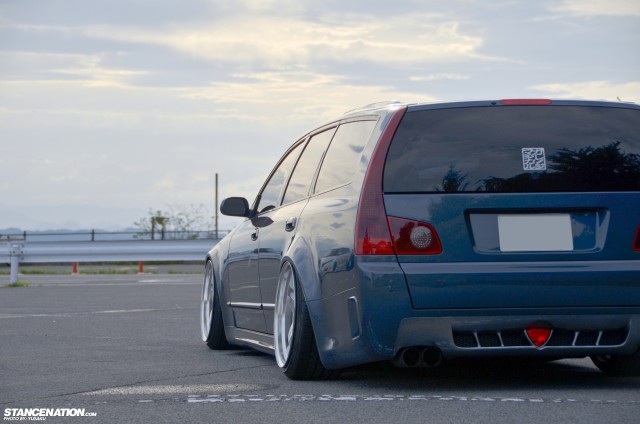 Last but not least, there are plenty of one offs pension parts including the coilovers themselves. This truly is an amazing build and I am honored to have the opportunity to share it with you guys. Be on the lookout for yet another one of the cars that rolls with these awesome guys. You'll be very surprised as it's something you've never seen before. Big thanks to Junichi-San & Yusaku-San for sharing their rides with us!