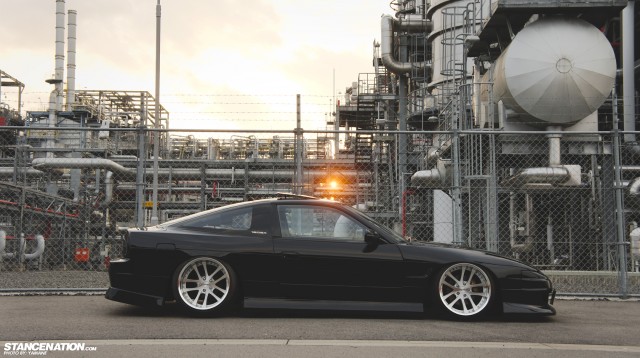 Not too long ago I was introduced to Yamane-san and his incredible RPS13. Yamane-san, based out of Hiroshima, Japan has been the proud owner of this beauty for the last 8 years. In those 8 years the car has gone thru several different stages, but this most recent one is my favorite for obvious reasons. Fitment on this thing is unlike any other, and the overall "posture" is just mind boggling. Just imagine seeing this bad boy rolling down the street! Without further ado, let's look at what it is about this car that makes it one of my favorite RPS13's I've posted in a while.
Photos By: Yamane exclusively for StanceNation.com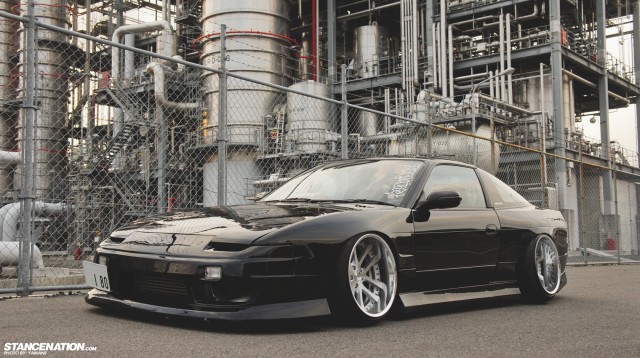 First of all, it rocks an insanely aggressive set of wheels. Those Weds Kranze LXZ's are 18×9.5 up front with a crazy offset of -36, and a massive 18×11.5 in the rear with an offset of -52. Yes, -52 I said! As with most of the cars from Japan that we've been posting lately, it sits on a set of Nankang tires sized at 215-35-18 up front and 255-35-18. What gets me every time is how well this thing wears it's shoes. There isn't "too much" camber, no massive pull on the fenders or even unnecessary tire stretch. But then again, what's normal to us may not be so normal to those who like to rock plenty of rubber and absolutely no negative camber, right?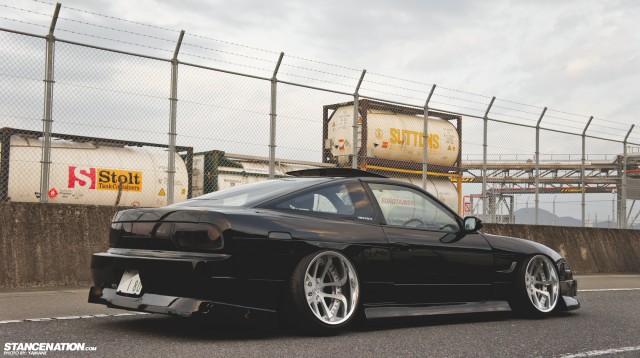 When it comes to suspension, 326 Power is where it's at. It's amazing how Yamane-san has it set up though. All of the fenders & bumper are extremely clean and show no signs of rubbing or scraping, despite being as low as it is. Most amazing part is that it gets driven on daily basis all over Japan. Check out the photo below of Yamane-San's daily task.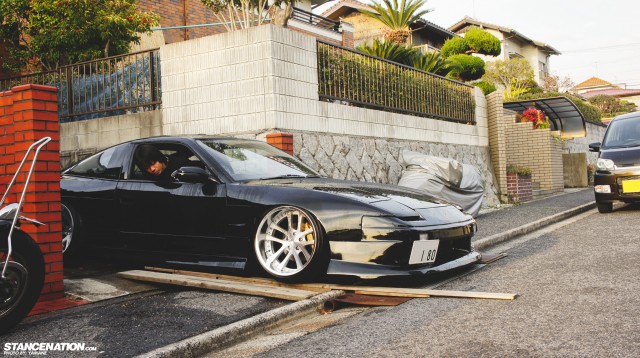 Exterior wise it's pretty straight forward. The aero it's sporting is called Julius which pretty much resembles a D-Max Type III kit. No crazy huge spoilers, no exposed rivets on the fenders, nothing crazy really. Well except when you look at the car as a whole that is. It's nothing but crazy!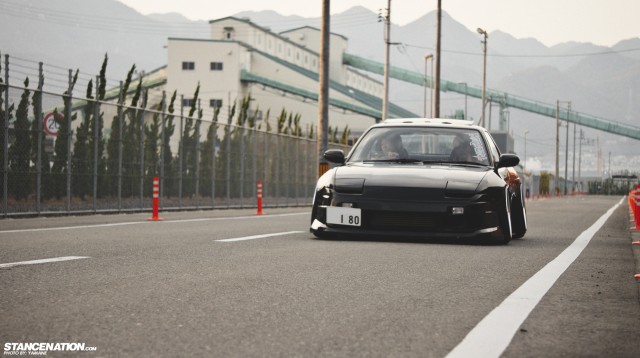 Even though I didn't get any interior or bay photos, I did get a list of mods that Yamane-San is working with. On the inside for example you can find a pair of Bride BRIX seats and a couple small changes to the dash, shifter, etc. Under the hood however sits a freshly boosted SR20DET motor with GP sports Muffler, HKS air intake, SARD Fuel pump & TRUST inter cooler just to name a few.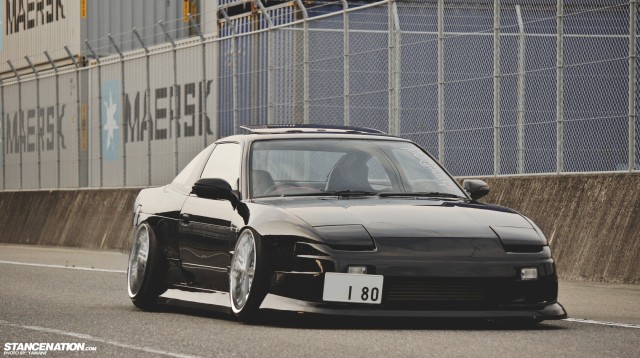 So now that you have this damn near perfect car, what is the next step? That's literally the question I asked Yamane-San, his response was that it's nowhere near done. First thing he told me was the he wants to go lower. I don't know how that's even possible, but I like the way it sounds! Other things include a different kit and more motor work.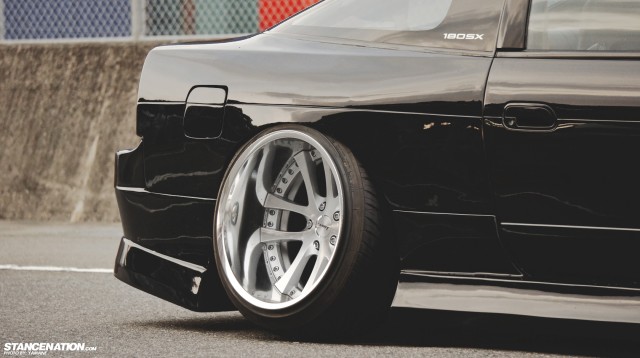 On that note, I'll leave you with some more photos. Be on the lookout for a few more cars from the crew that Yamane-San rolls with. They go by the name of BAD QUALITY and there are at least 6 other S-Chassis cars in their crew. We'll share a few photos of them with you very soon!