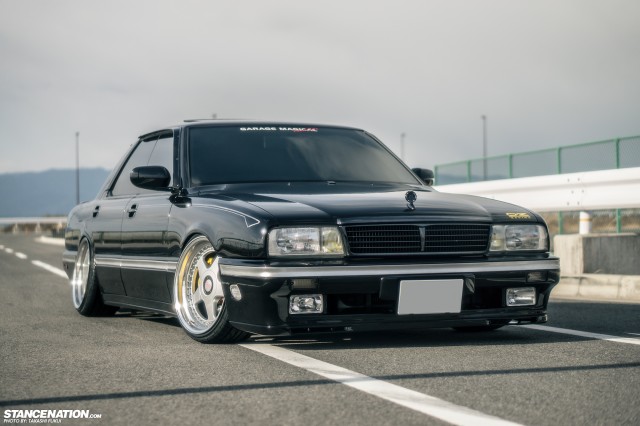 Here is one of those cars that is considered pretty "rare" even in Japan. Well at least in the aftermarket world that is. It's the very first generation of the famous Cima. Y31 to be exact and it was made from 1988 to 1991. These cars were pushing anywhere from 200 (naturally aspirated) or 255HP (turbocharged) back in the day. I dunno about you but those are some pretty solid numbers especially if you consider the fact that this was well over 20 years ago. Now that you know a bit about the Cima history, here is a stunning example of one all the way from Japan of course.
Photos By: Takashi Fukui exclusively for StanceNation.com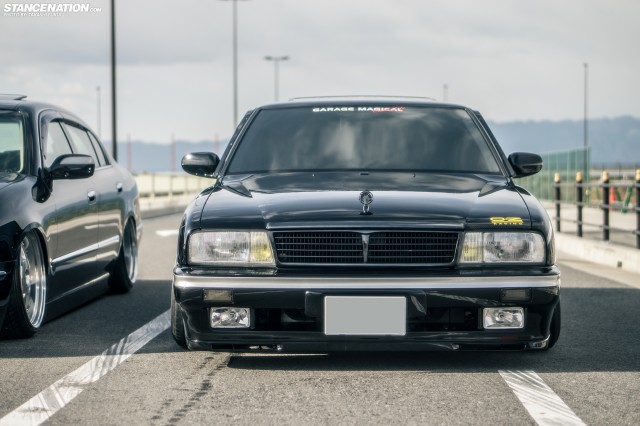 My good friend Takashi-san organized a huge photoshoot with a bunch of cars just for us and this particular Y31 also came out. Unfortunately with the amount of cars that came out he wasn't able to get us all of the specs but we're sure that just seeing the photos will put a smile on your face. Absolutely love the overall presence of this car. It's got that classic Japanese VIP styling. You know, the days before oni-kyan, radiused fenders and all the crazy body work. Don't be fooled though as this is far from stock. Those OZ Futura wheels are 18×9.5 & 18×10 wrapped in 215/35 tire all around. It's also rocking Skyline GTR brakes and many other things!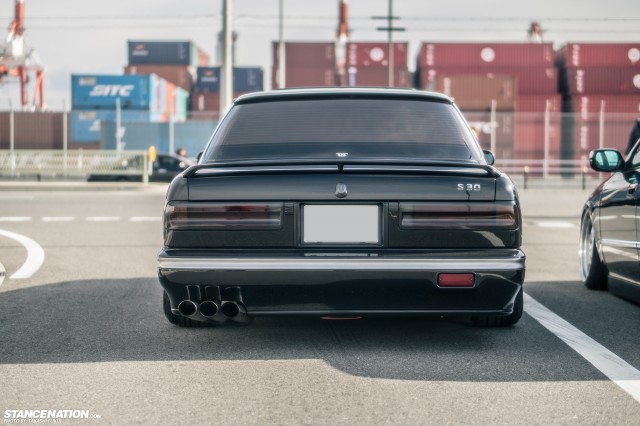 With that said, be on the lookout for rest of the photos from this shoot which includes cars like BMW M3, Subaru Legacy, Nissan Cima F50 & Toyota Mark X just to name a few. Big thanks to Takashi-san and everyone that came out!