It's safe to say that this isn't what the Honda crew had in mind when they were designing these family haulers. Or did they? Because if you ask me these Odyssey RB1/2 & 3 look better than most of the cars you see on the streets of Japan. I say most because during my stay in Japan majority of cars are tiny Kei cars. I could be wrong though, and it could just be the fact that we simply don't have any "sexy" (stock) minivans in the states here so seeing something as aggressive and attractive as these Odyssey RB vans really gets me going! I'd love to hear your opinions in the comments section.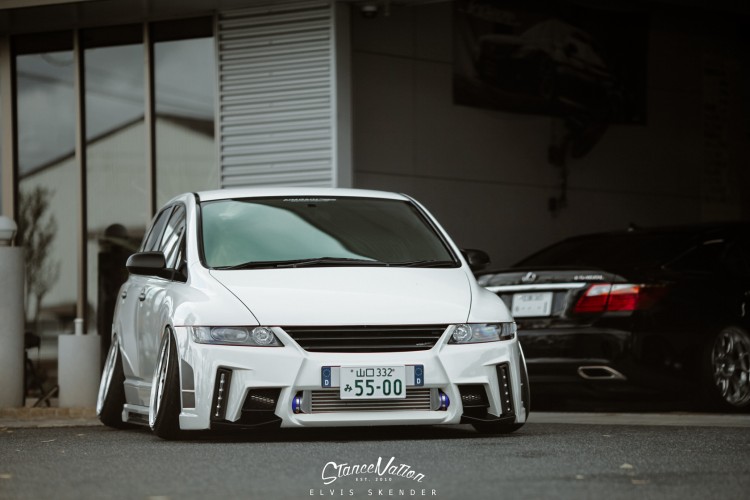 Not all of these Odyssey vans are as good-looking as this particular one though. What makes this one so special is the aggressive kit made by none other than AIMGAIN.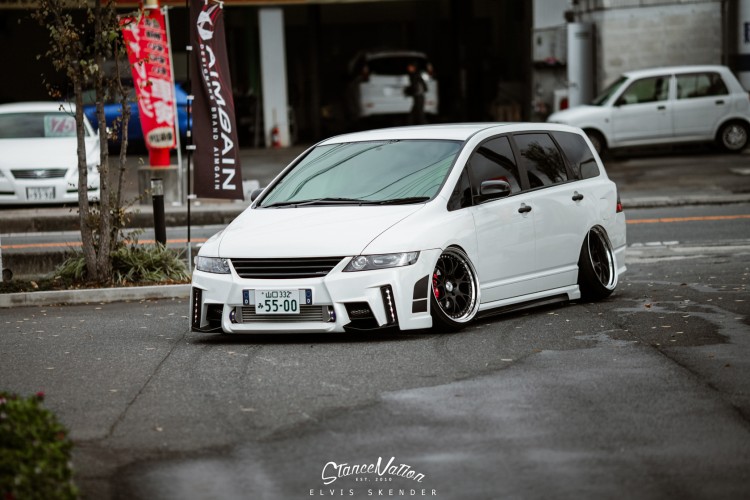 For the curious type, the kit is called Grand Tourer. It features a front bumper (can you say extreme?), side skirts and a rear bumper. Owner (Koichi-San) also added AIMGAIN exhaust tips whose design seems to be inspired by Mercedes-Benz. Koichi-San continued with the German inspiration up front by rocking a German license plate (for car shows).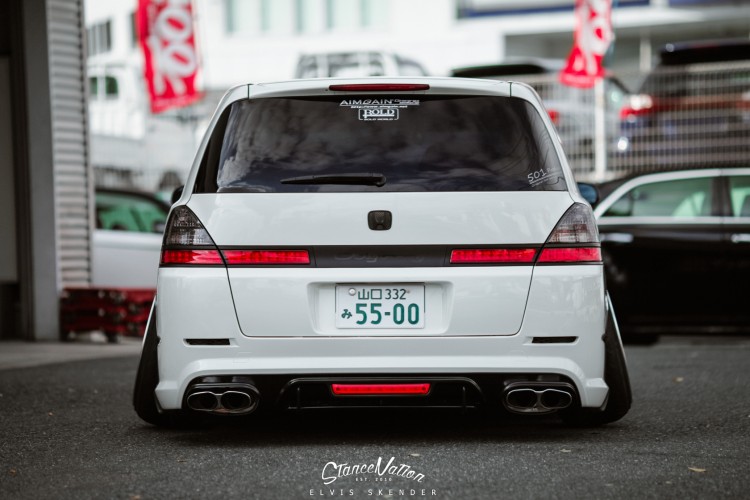 The way this thing sits is incredible, especially when you find out it's on coilovers. That brings me to another point. Seeing a big van sitting on the ground as it pulled up and drove off that day was something I'll remember for a very long time. Yes, it's that good!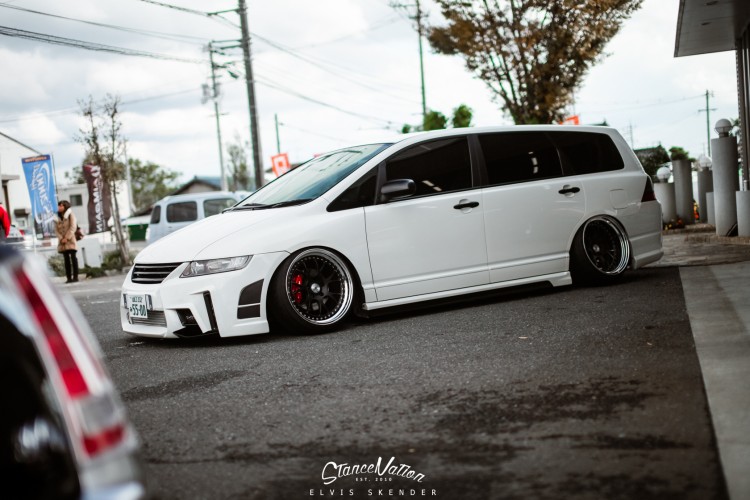 At the time Koichi-San was in the middle of doing some work under the hood, hence the interfooler. I'm really looking forward to visiting Japan again soon and hopefully following up with this particular van.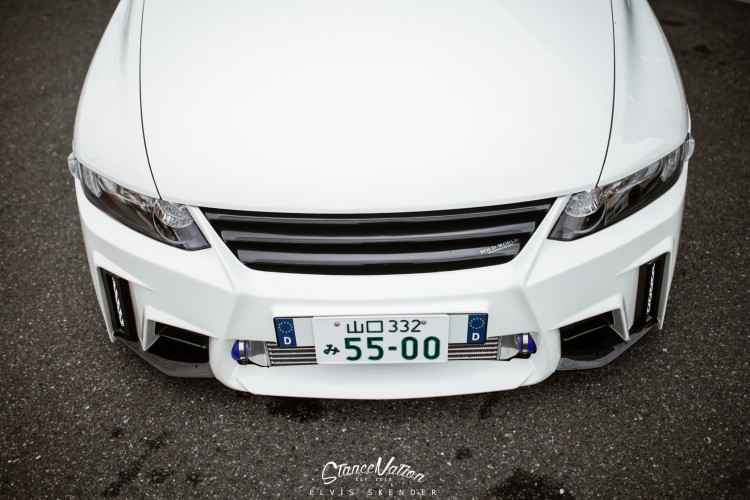 Koichi-San's wheel of choice is the sexy SSR MS3. Front sits at 19 x 9.5 with an offset of 12 while the rear is a bit more aggressive at 19 x 10.5 –8. The clearance on all four corners is super tight!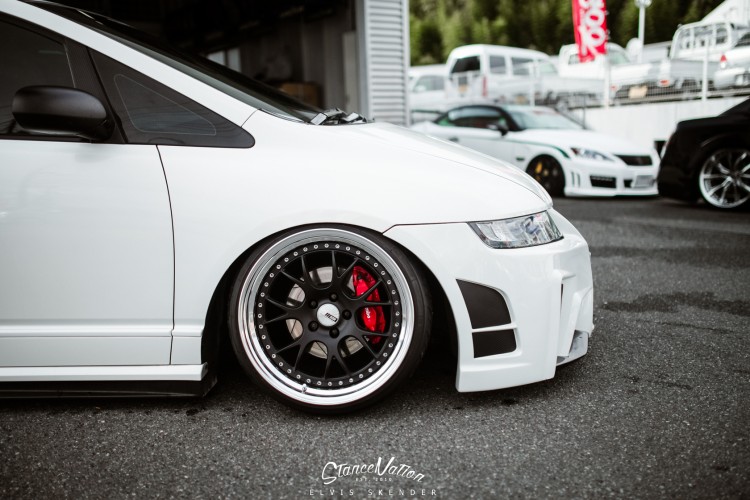 Words can not explain how attractive I find this van to be. I can only wish we had these things in the states here.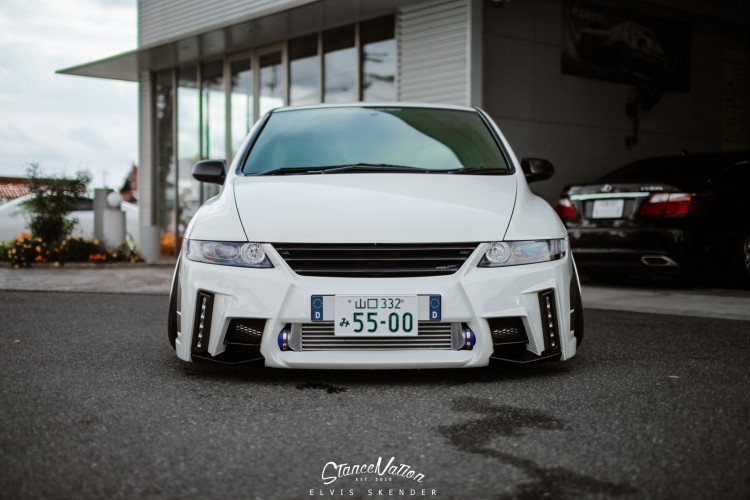 I also liked the rear bumper so much that I had to get one for my LS400. Looking forward to getting that put on for 2014!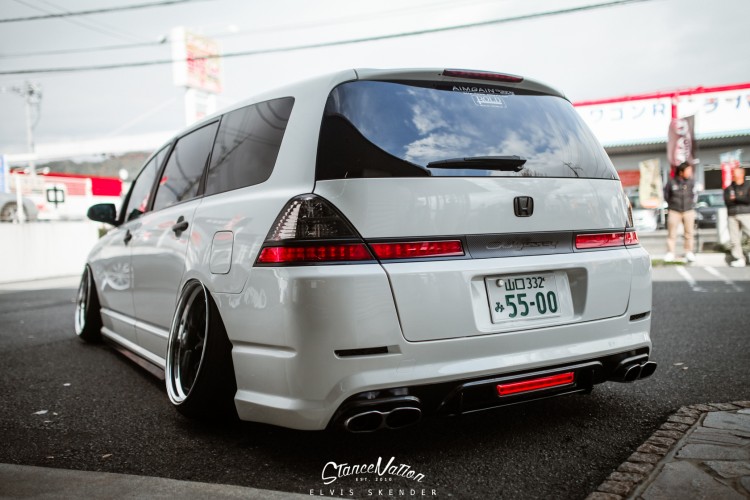 To achieve the negative camber, Koichi-San replaced the front and rear upper arms with a shortened (customized) set from CUSCO.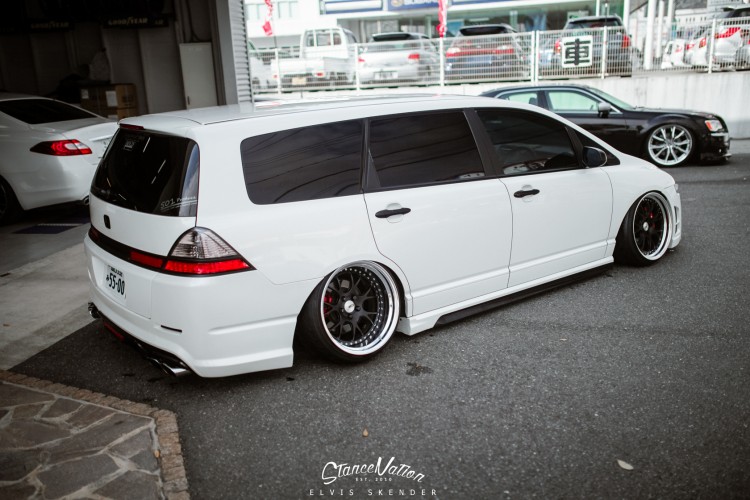 Brake rotors came off of a Honda S2000 while the calipers are from a Civic Type R.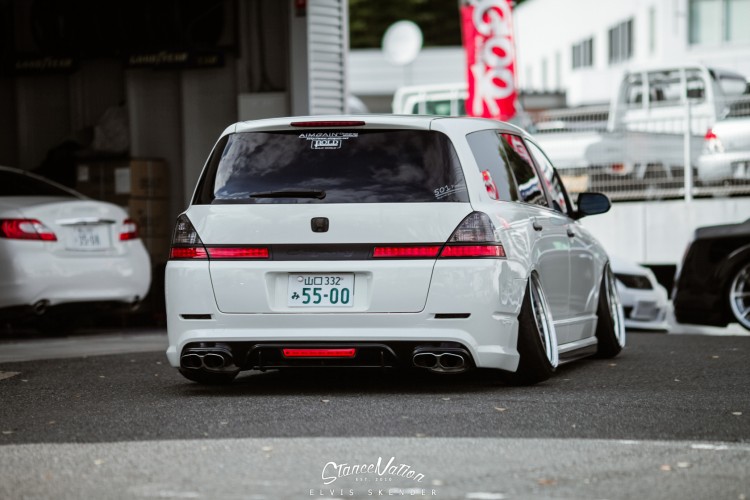 I understand that lowering a van and adding a set of aggressive wheels/tires is a completely pointless thing to do to those who aren't into the kind of stuff that we do. However, those who do enjoy it are really passionate about it. I suppose same can be said about every car and every modding style. With that said, whether you own a stock car or one that you put lots of money and time into, please don't feel the need to defend what you do to your car. Just enjoy it.