With so many cars running around the scene, even internationally, its refreshing to see something so unique as this RX8 which we are about to show you all. Yes wide bodies are in, wheels with huge lips are in, stretched tires are in, and with so many people running them nowadays, how in the world can one stand out nowadays? In the early to mid 90's we simply would never have seen something like Harm's work of art. It's really crazy how the way we build cars has evolved to what it is today.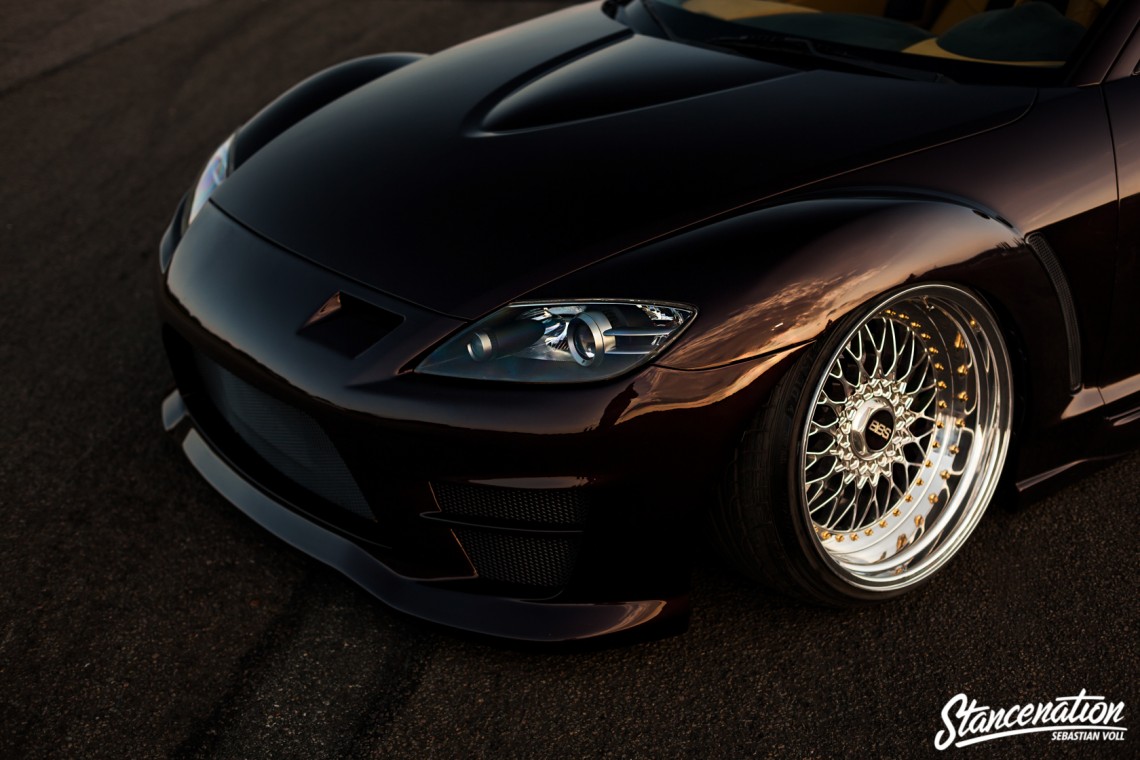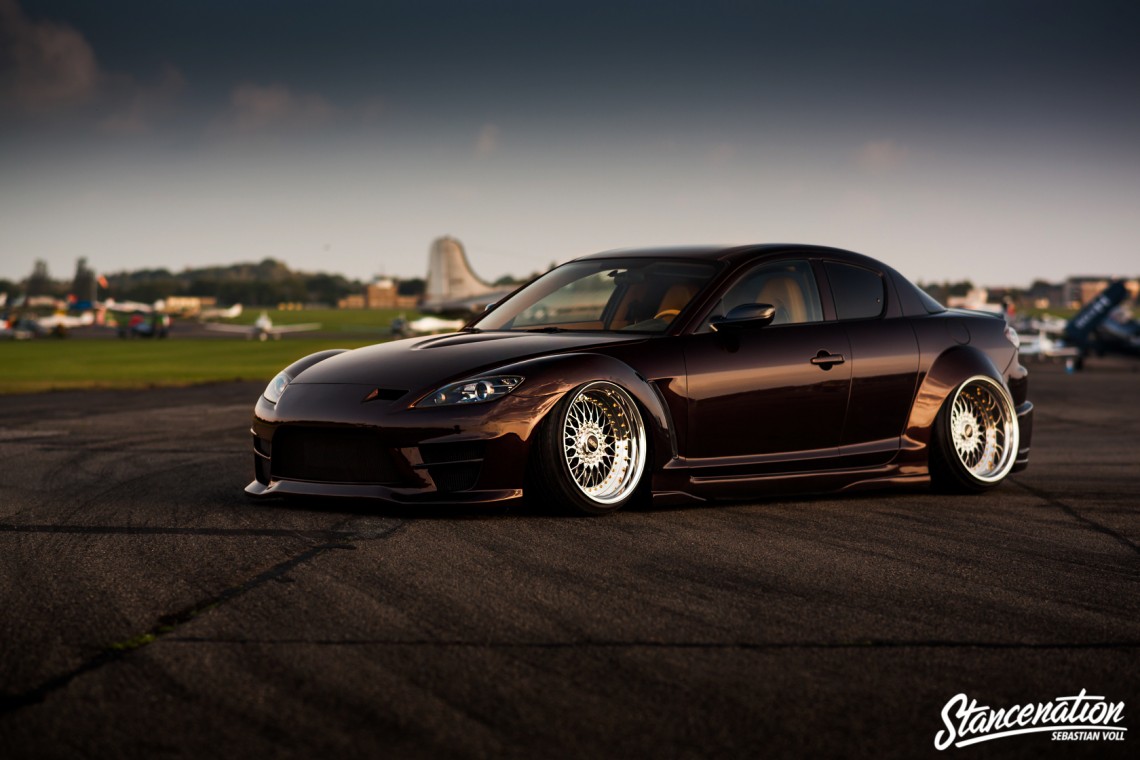 All the way from Belgium comes this beauty, and to me it is the perfect display of Euro and Import in a way that really doesn't seem like it would work at first. Let's for instance take a look at the extreme contrast of the interior and the exterior colors. What once began as a factory Chrysler color soon turned into a mash of flake and purple pearl. That to me would be a completely different experience in real life as opposed to the pictures shown here; it's like a root beer pearl on steroids. The interior screams early 2000's USDM Import scene with the leather, alcantara and exterior paint matched interior panels. IF this combo was explained to me without pictures, it would be a huge no, but somehow some way it just fits the build so damn right!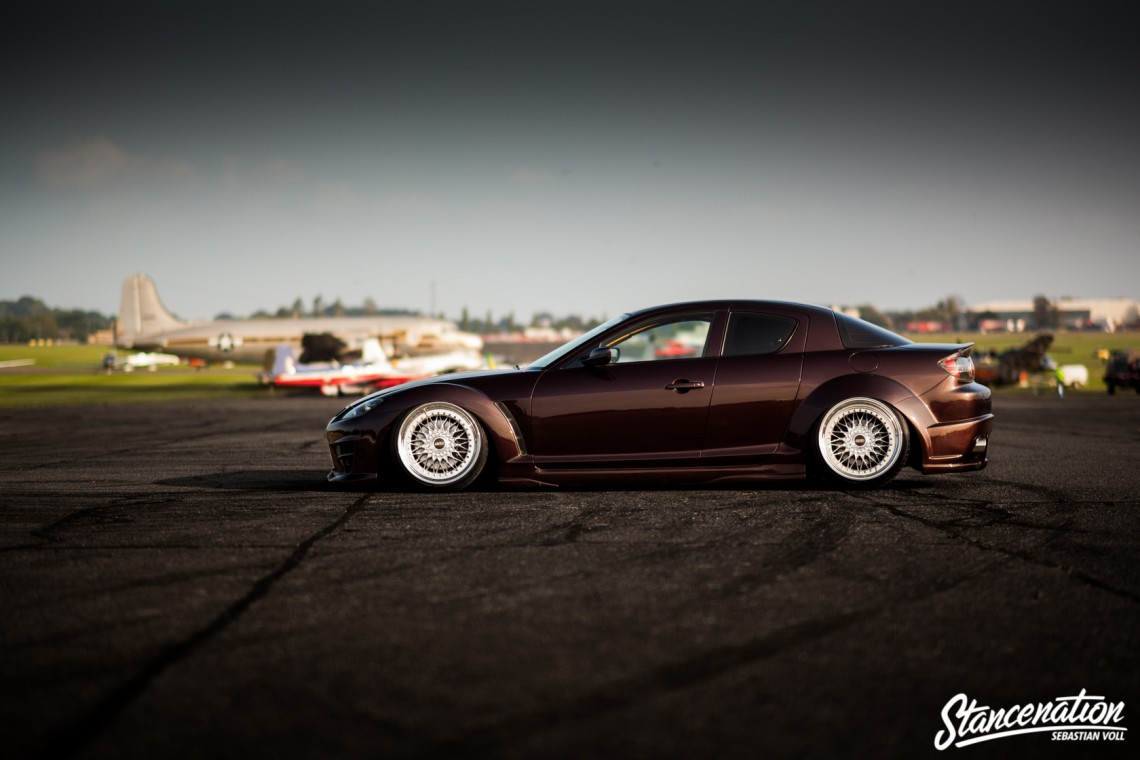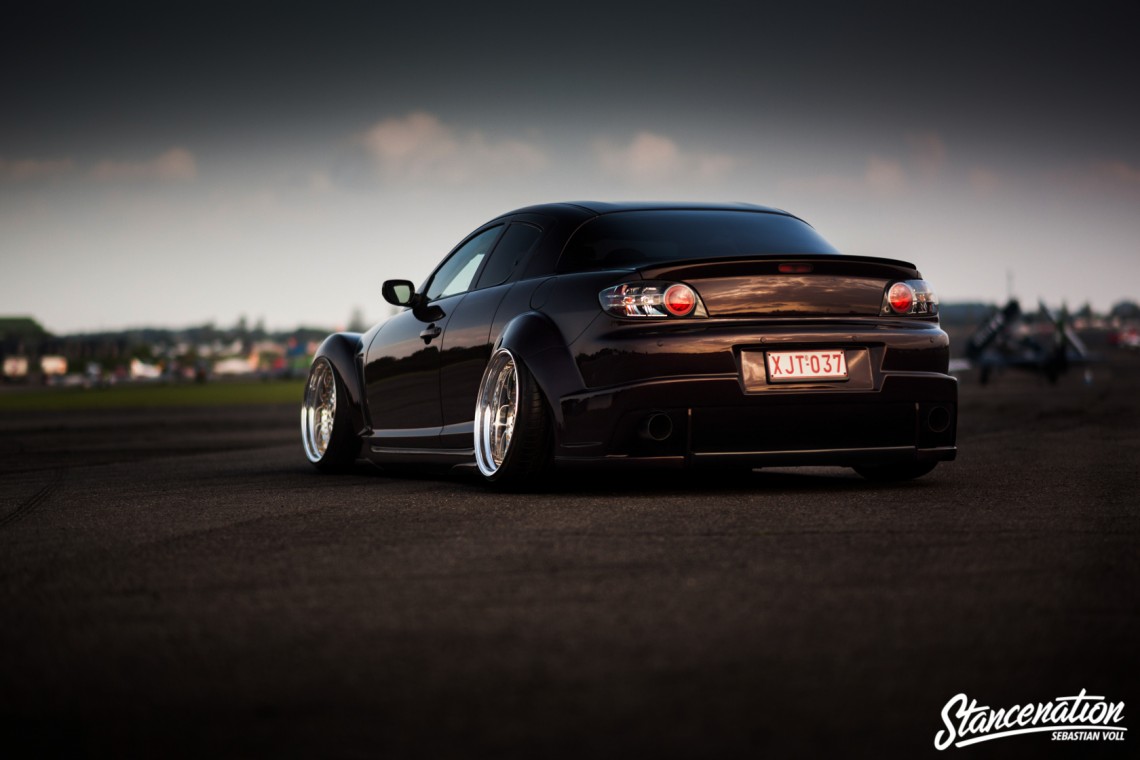 Harm's intention was to build something so custom and one-off that it was instantly distinguishable as his creation, and he did just that. The custom metal fabricated one-off widebody, 50mm front and 100mm rear, the way how it flows into the custom body kit is undeniably awesome. Now here's another part of his build you don't see often on RX8's, especially from around where I'm at. A set of 19 inch BBS wheels that have a 4.5 inch front lip and an impressive 5.5 inch rear pair of lips! If you know the offsets and clearances on the RX8, you'll know that this is not something you see too often on this chassis.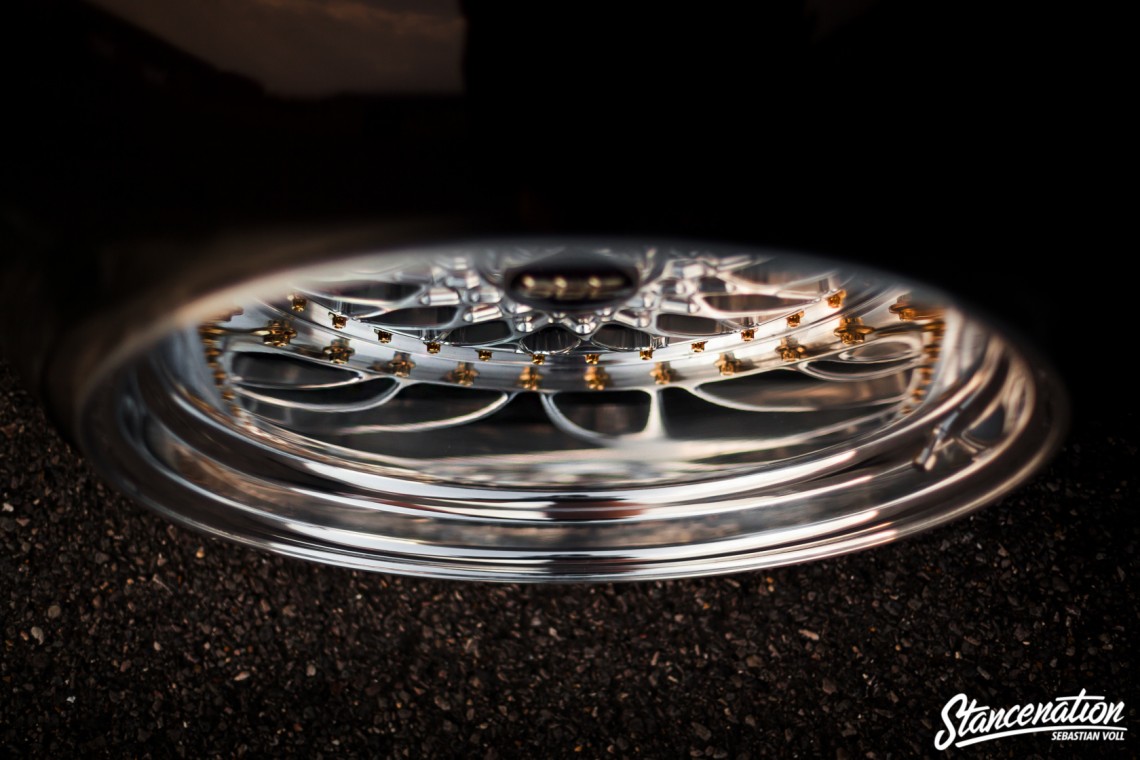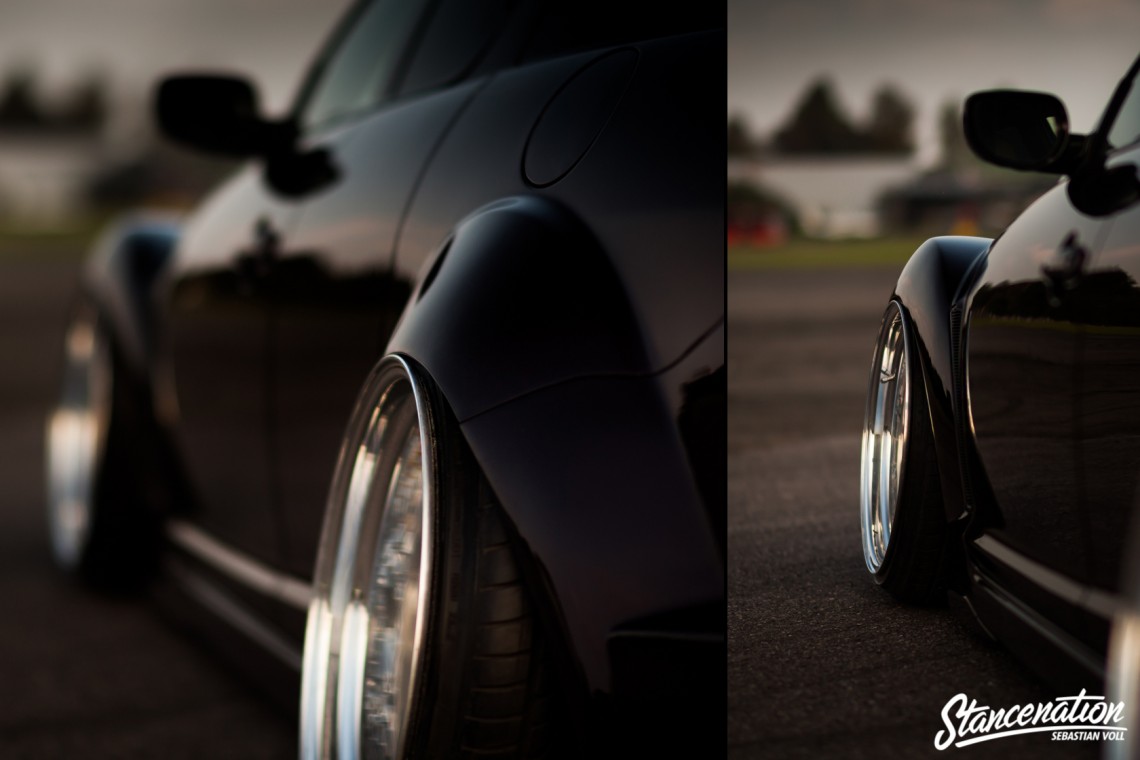 Sorry all you static lovers because Harm's ride is on air, but can you blame him? His stance is a perfect lip to fender all around. Harm spent a great amount of time adjusting and dialing his set up to achieve this perfect stance. Kudos!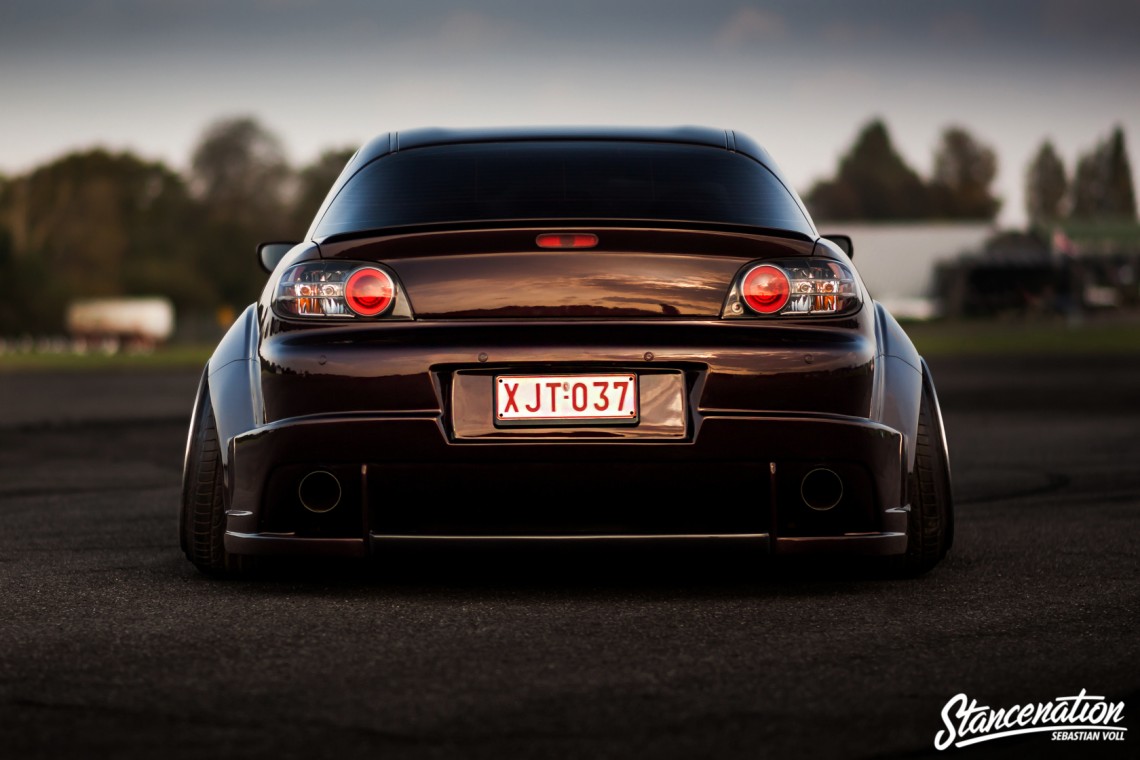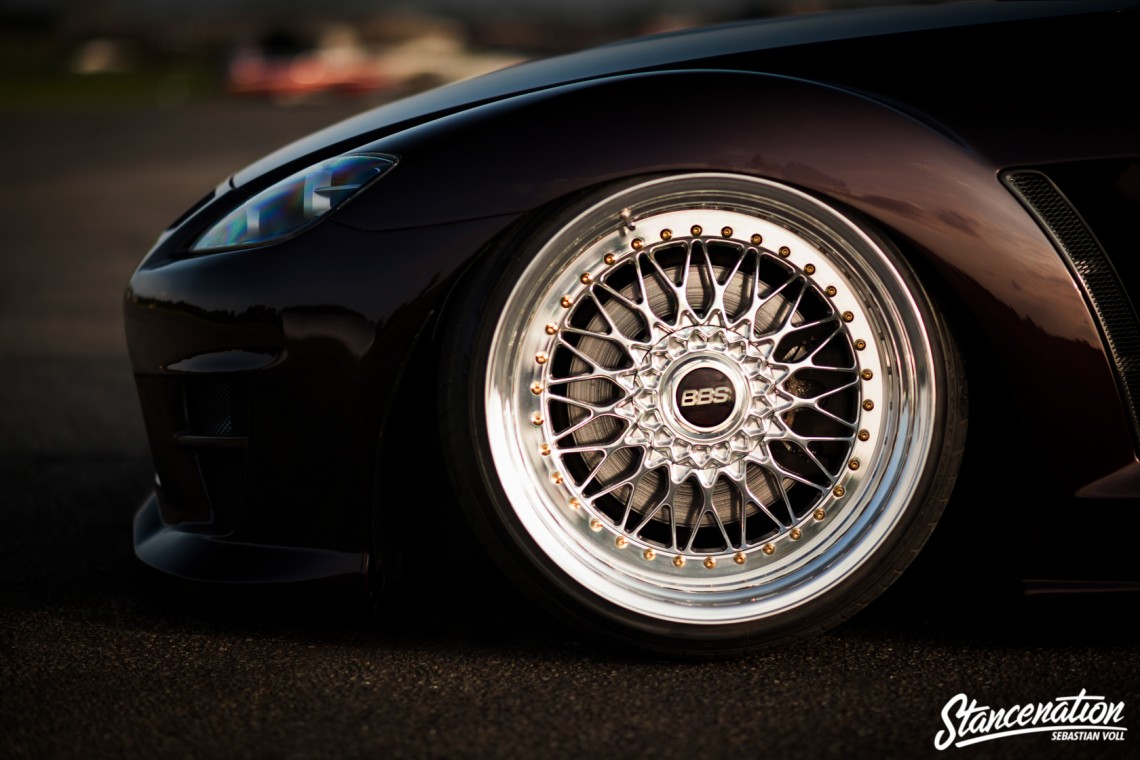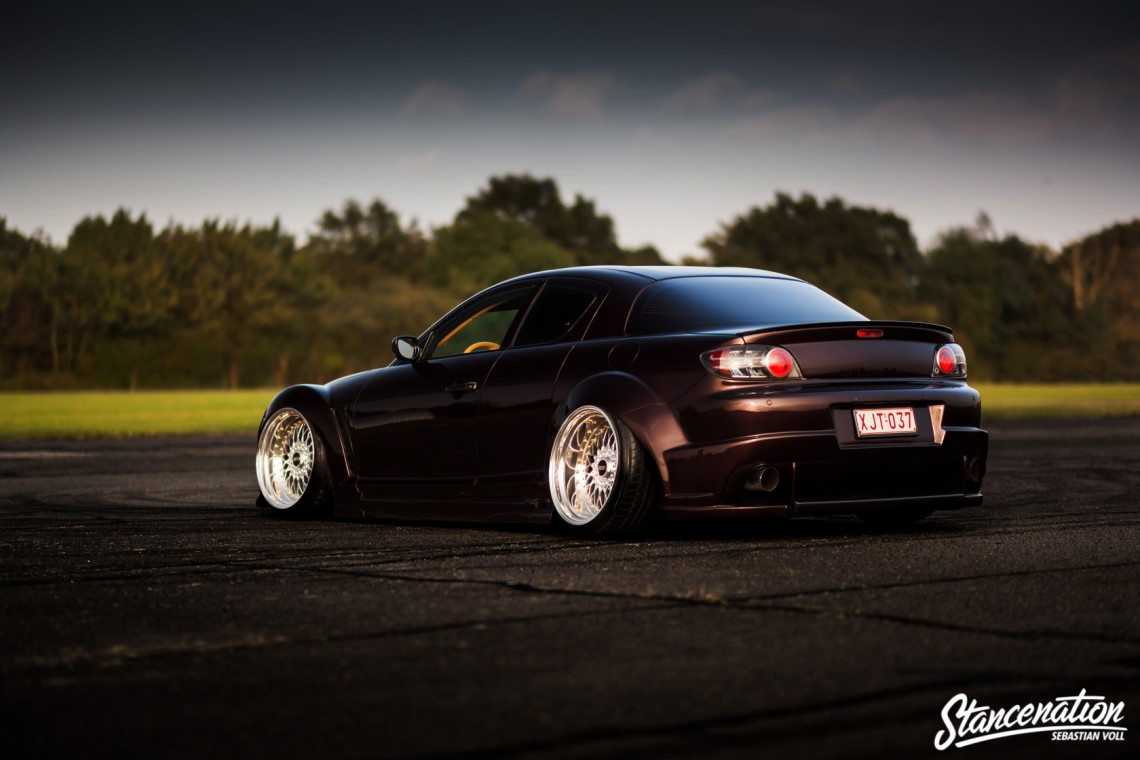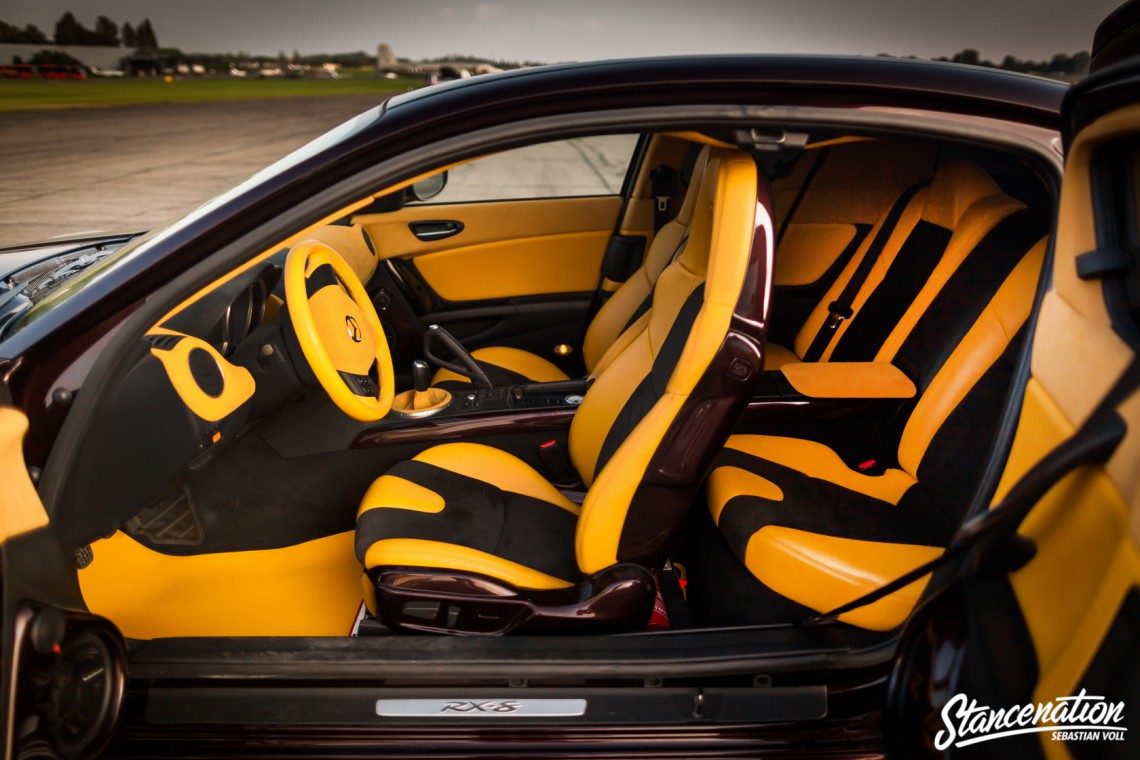 In order to round out his build and give it a complete look and feel, he added a rather impressive sound system courtesy of Rockford Fosgate extending the interior and exterior theme with a full custom trunk. If you cant see him coming, you will definitely hear him with that sound setup.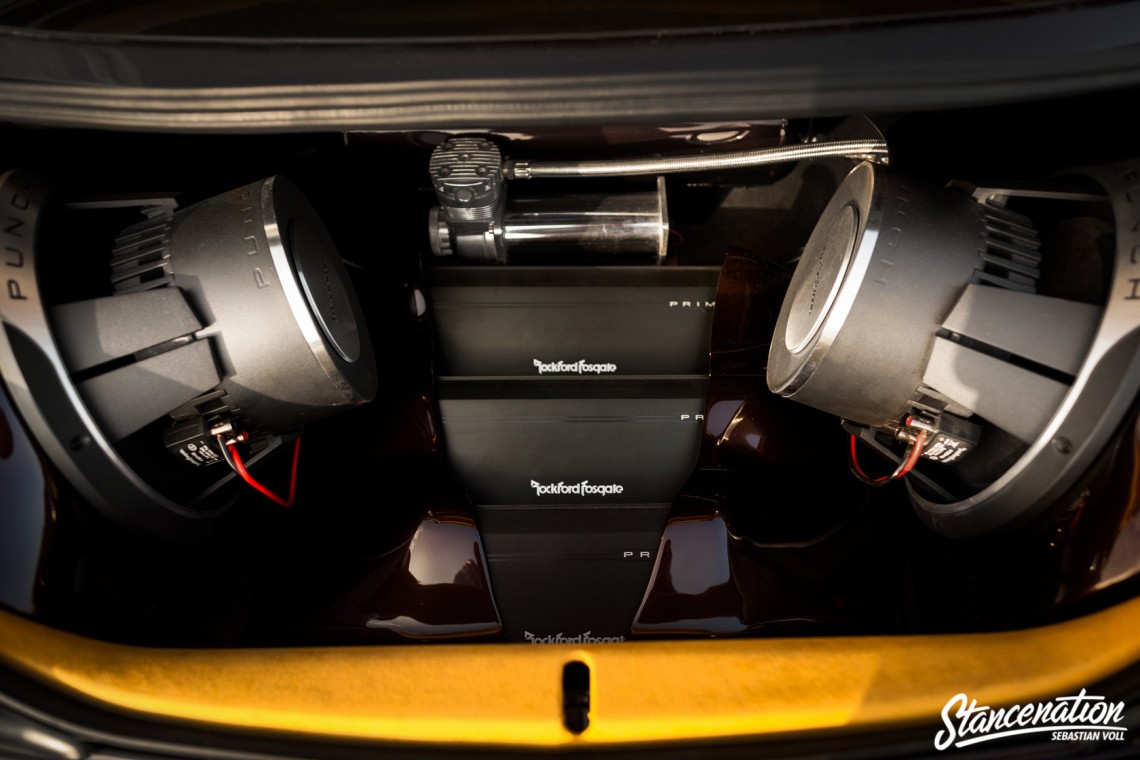 Everything about this build, from the custom one-off wide body to the paint, and the rather bright and flashy interior is just such a breath of fresh air from the current cookie cutter builds we all see so much of. There is even plans of a motor swap! Makes me wonder what kind of motor it will be. Guess we'll have to stay in touch with Harm and hit you up with an update hopefully!