Here at Stance:Nation, we show love to many different makes and models, as well as the varying degrees and styles of modification. Sometimes, its not about how low you are, how fast you are capable of, or how many people you know. Rather, focusing on things like a well built car that stands out from the rest is all you really need, and exactly what Yovani Martinez from Salinas, CA has done with this immaculate Evo VIII. Immediately evoking thoughts of bumblebees and a Pittsburgh native's, Wiz Khalifa,  smash hit, this car takes on the aforementioned color scheme that's been repeated many times. However, this Evo, isn't like that many others. Sure its AWD, from Mitsubishi, and is the sworn nemesis of Subarus, but one small notion that set this car apart is the color. Unbeknownst to many, this writer included, is that Mitsubishi only released yellow Evo's exclusively in 2003.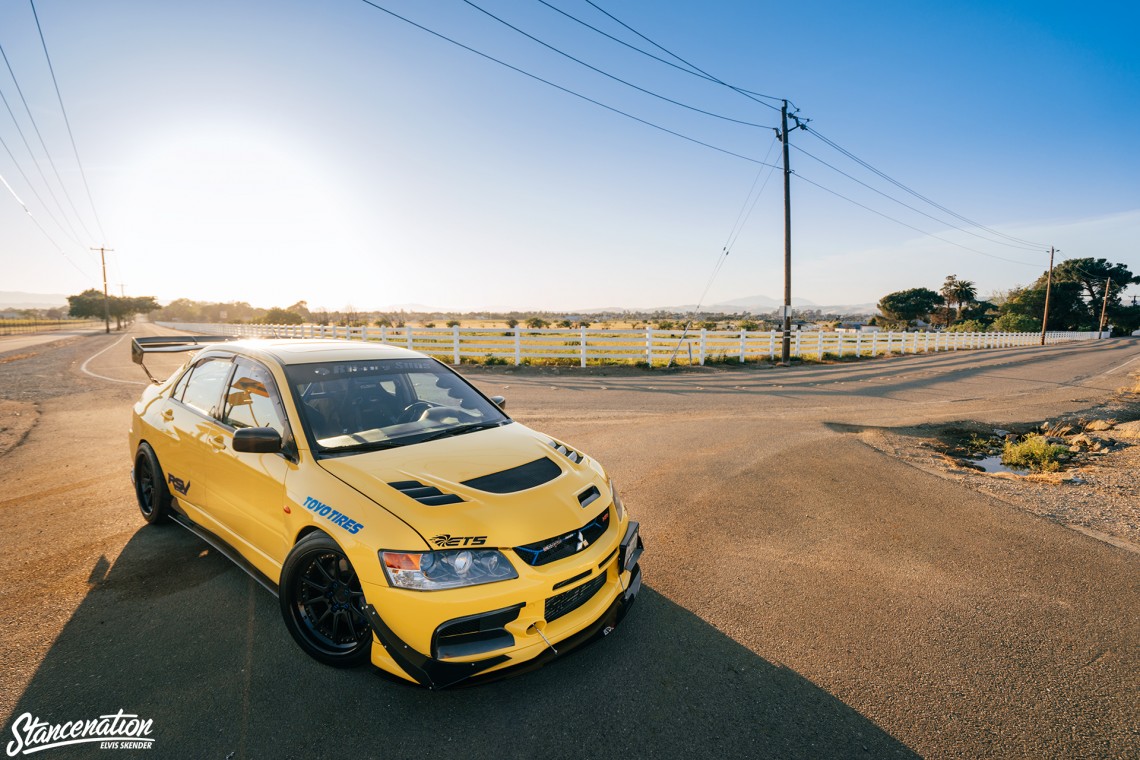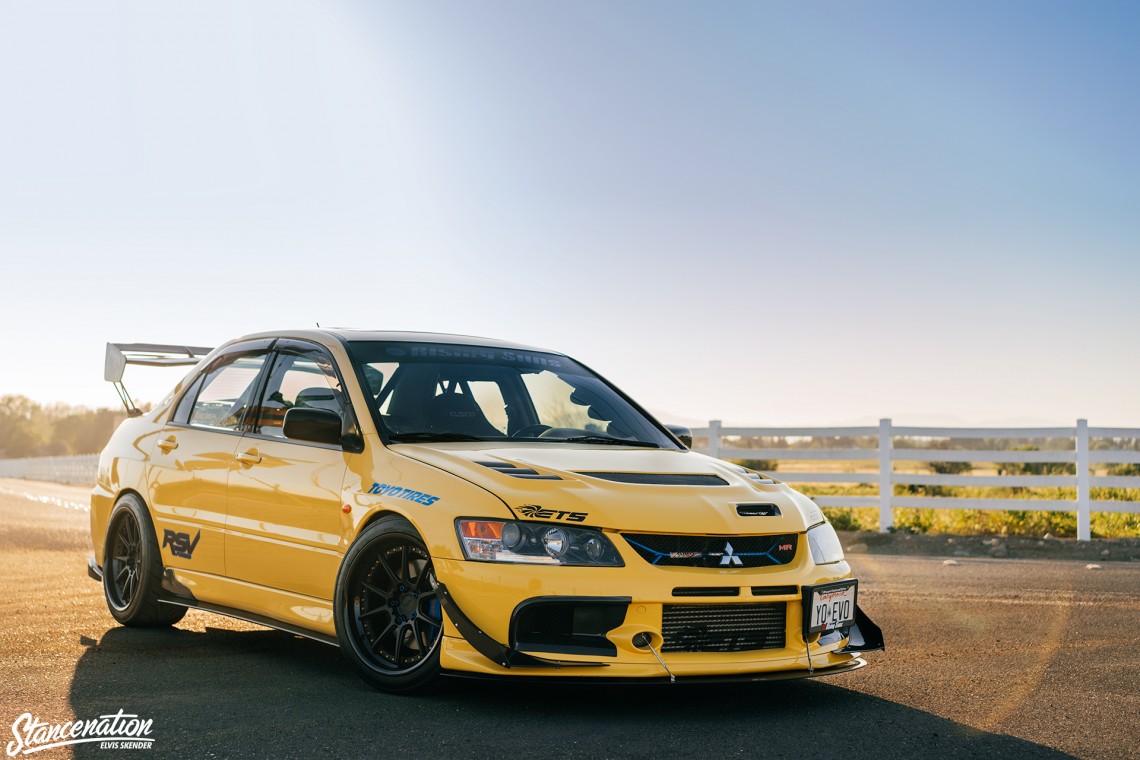 I usually don't like to touch Evo's as I'm a Subaru fan, but a dear friend from way back when used to own one, and nostalgia called when I was first served these magnificent pictures taken by none other than our very own Brilliant Leader and Beloved Father, Elvis Skender.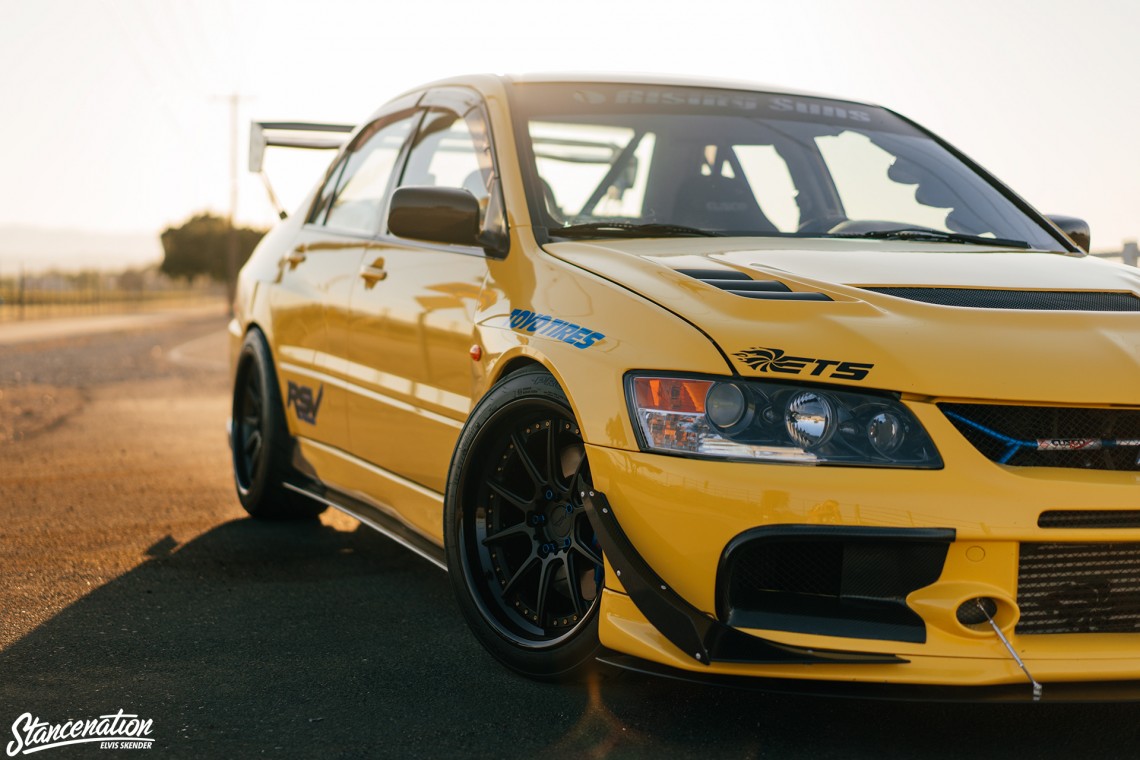 After falling in love with the Evo, Yovanni ran into one problem that many of us do when confronted with our affairs with sports cars. We simply believe they are too expensive. That should never be the case. Instead of being too expensive, those beauties are more akin to being "not within our budget". Rather, than accept a fate of being Evo-less, Yovanni decided that he would attain one via hard work, effort, and perseverance.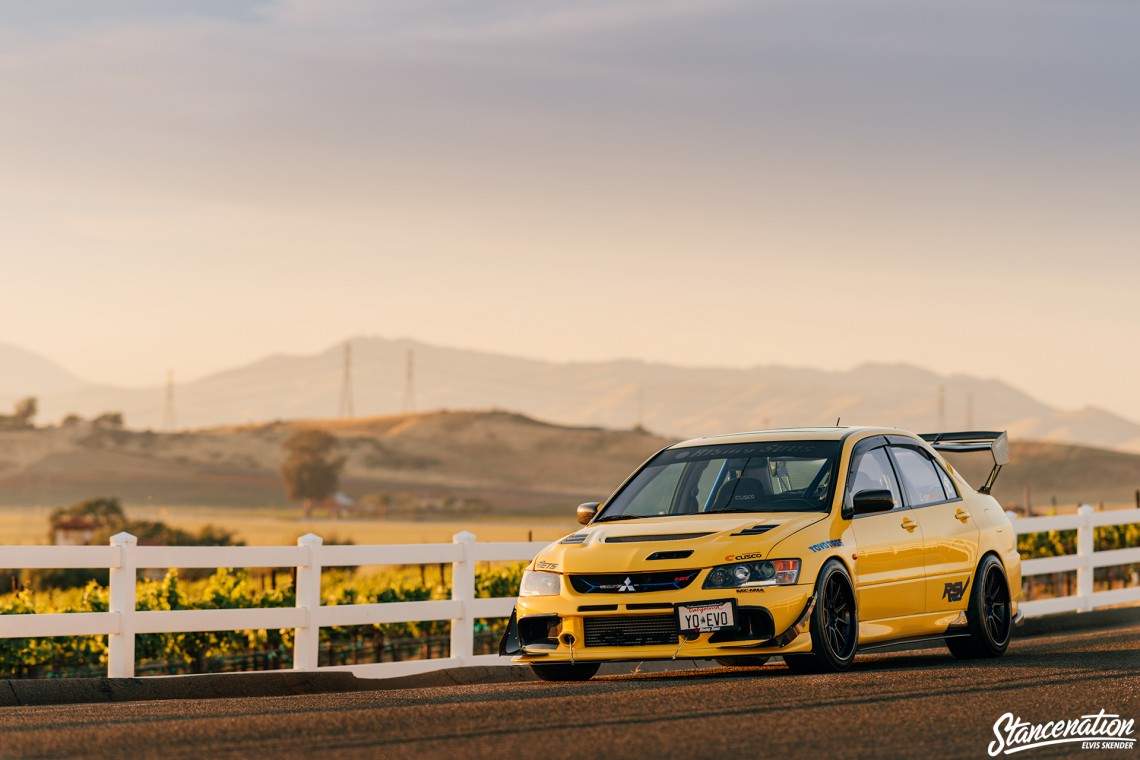 Buying this Evo through a fellow auto enthusiast, in July of 2005 at a budding 1k mileage. Yovanni has told us that this car has not given him any problems yet, which is incredibly lucky for a car in his possession nearing a decade, so I hope I don't jinx it. (Knock on wood.)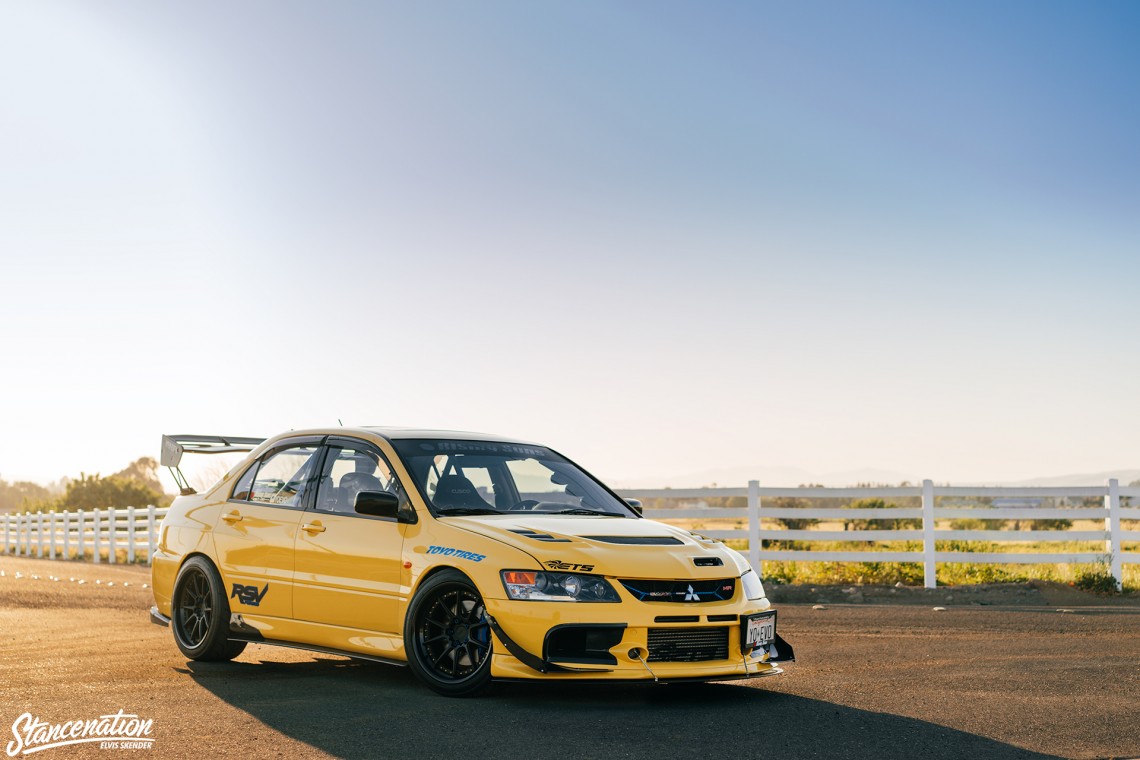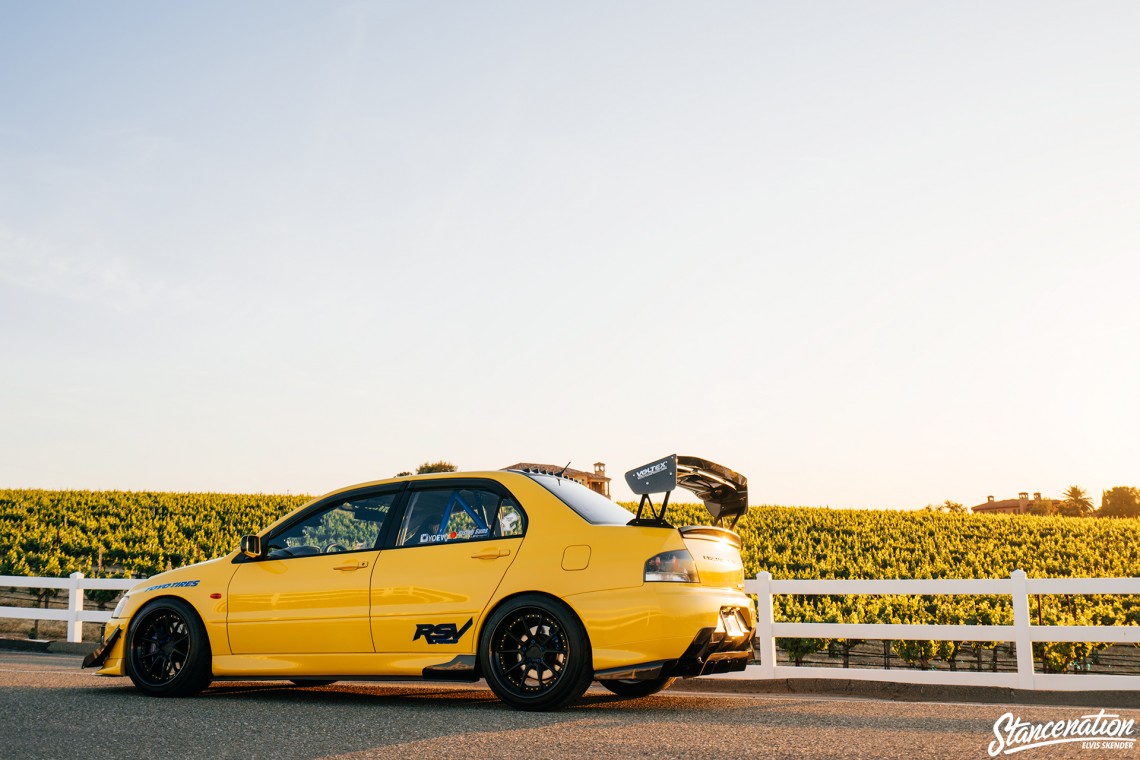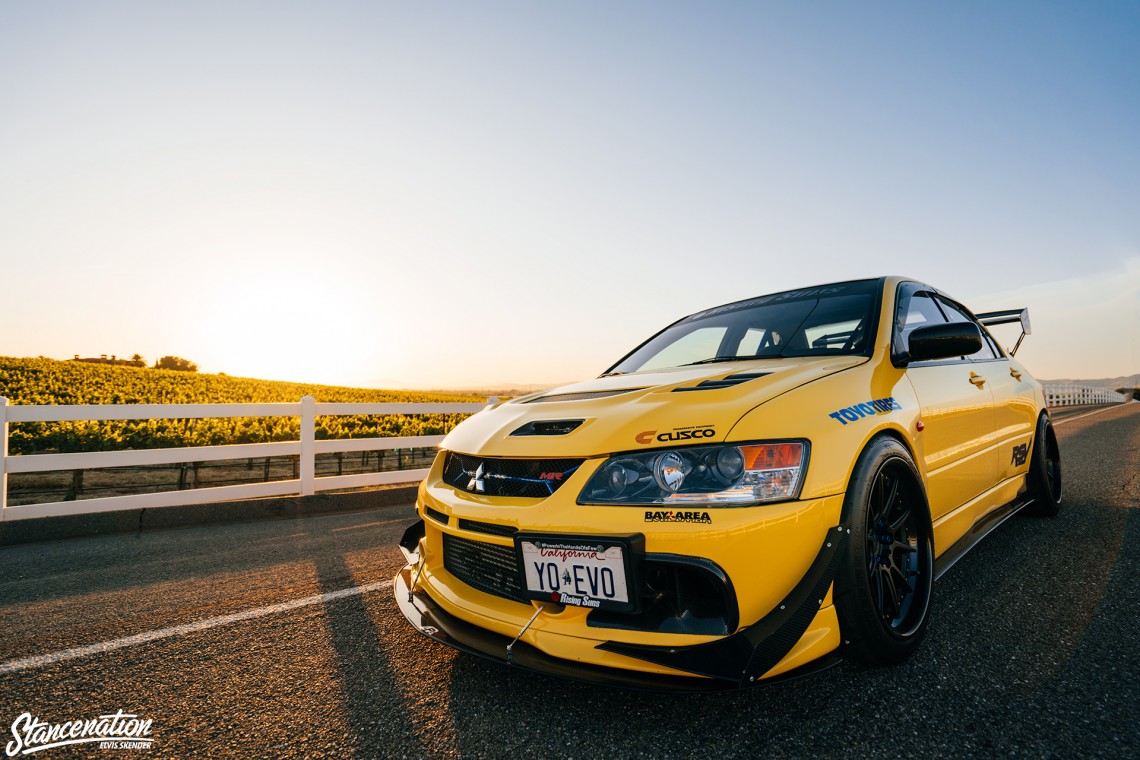 Undergoing a facelift with an Evo IX bumper, Yovanni goes aggressive. Custom made canards follow suit and a front splitter by APR rounds out the mods to the front end, appropriately giving this Evo the style and function of a track monster.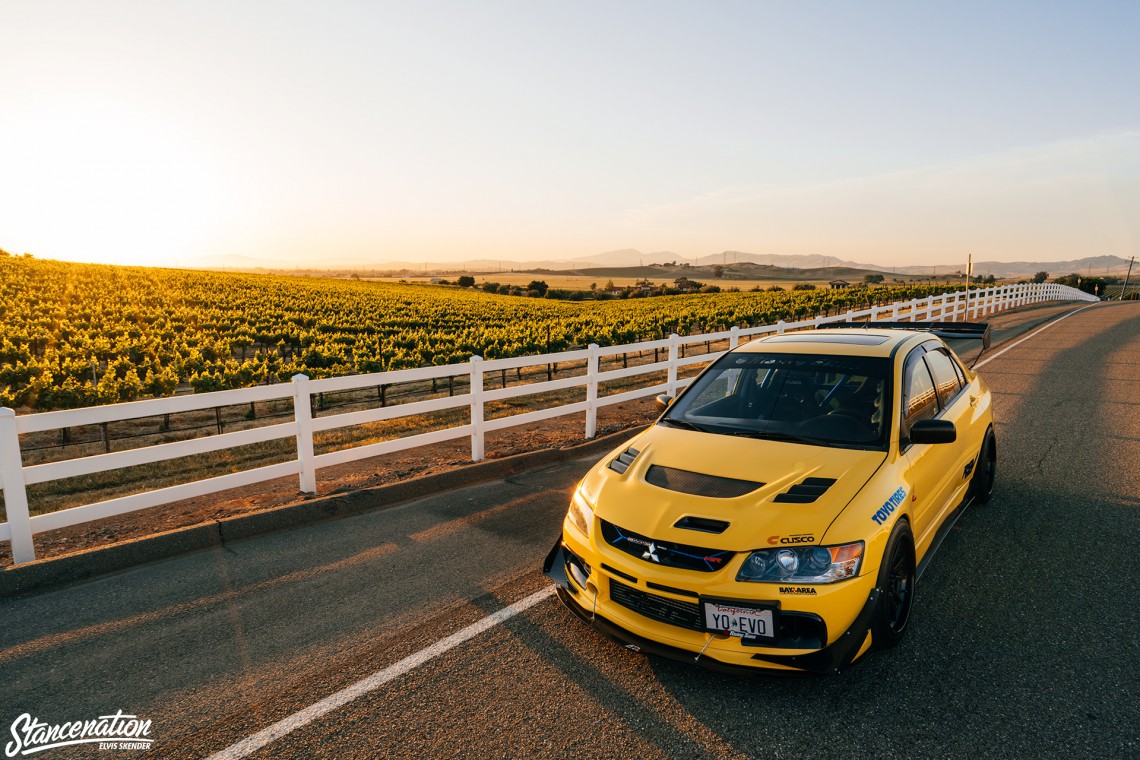 Remember as a child when you thought some impossible things just simply because nature wanted them. As a child, I used to think that dogs were male and cats were female and well, that was simply how more dogs and cats came about. Similar to that, when I had my first foray into the automotive world, I saw an Evo and it had a Voltex wing and that was that. Holding true to that coincidence, Yovanni has opted for a Voltex wing to finish out the back end of this Evo.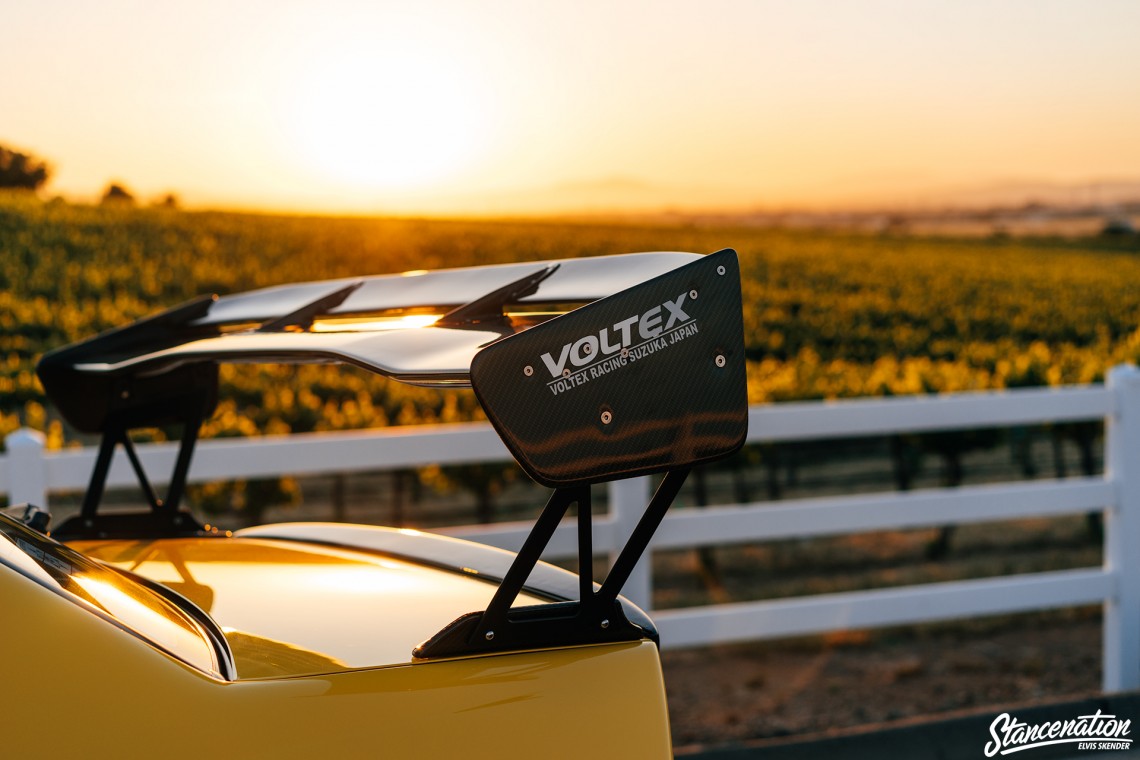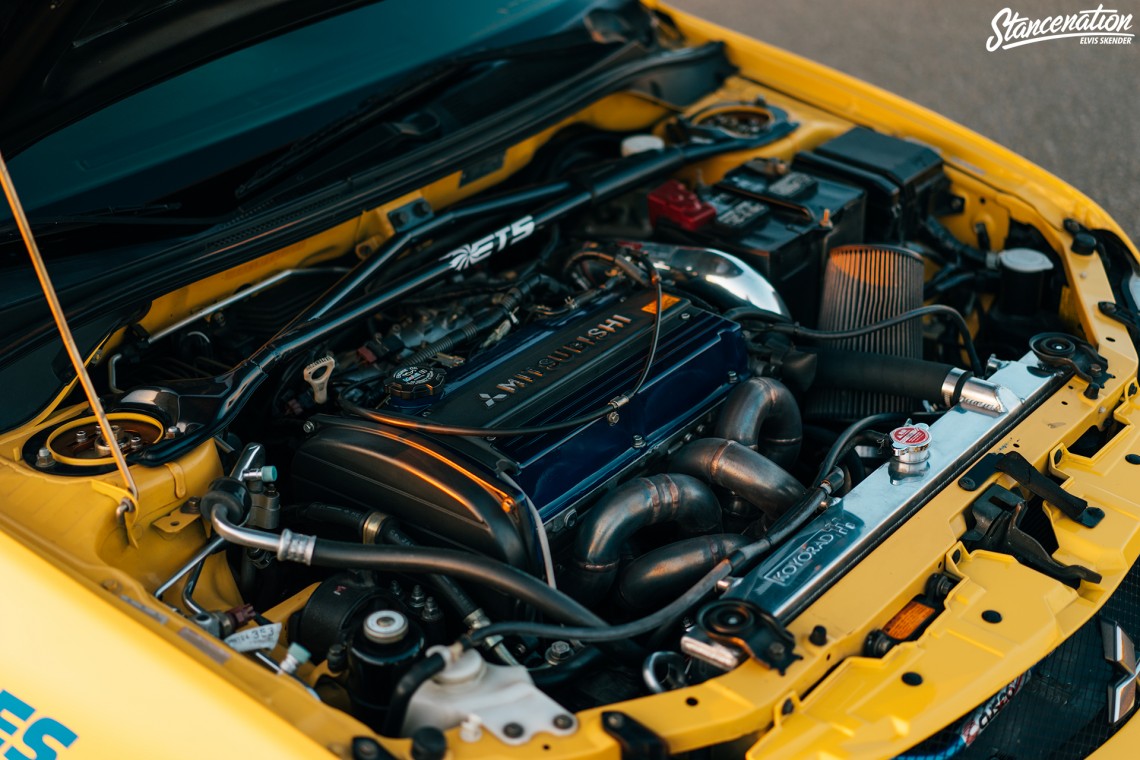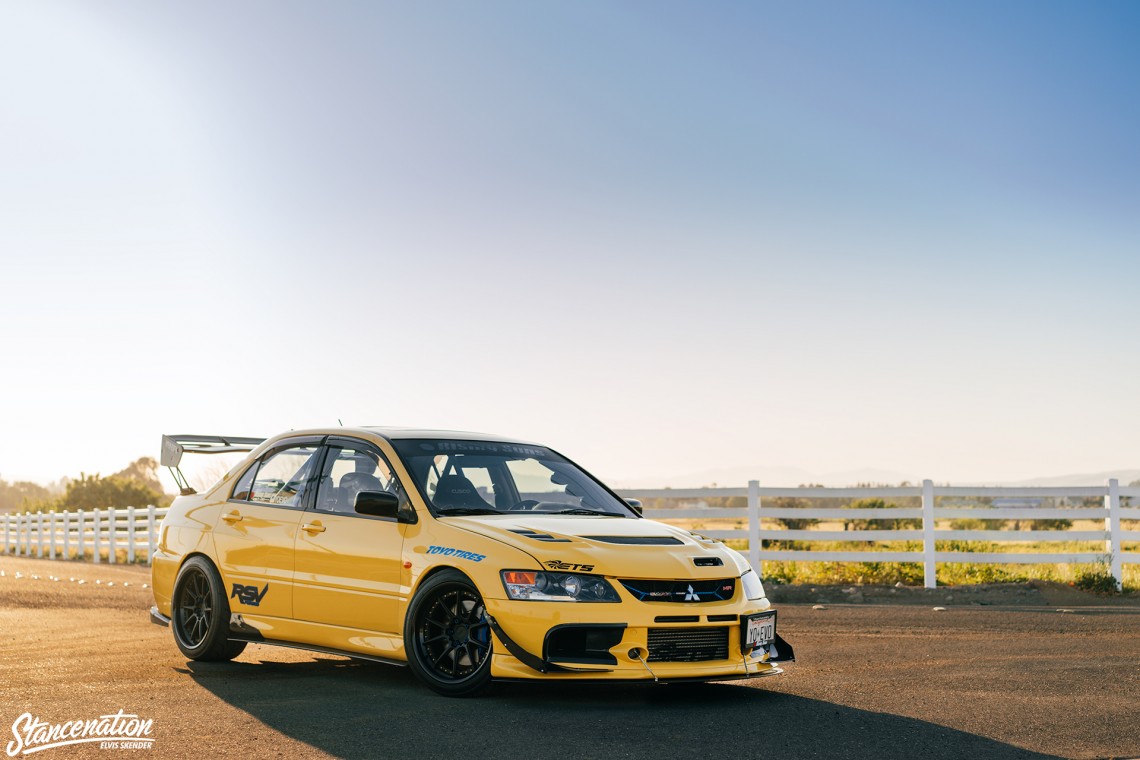 Slurping up E85, this AWD monster has a full turbo kit from Extreme Turbo Systems. 1600cc injectors and full blown fuel system with dual 255 Walbro fuel pumps to keep the E85 and this Evo going. The head is built with Brian Crower 280 cams and titanium valves and retainers. Yovanni tells us his bottom head is completely stock and it blows people away by the amount of power he makes. It just goes to show what a proper tune and set up can achieve.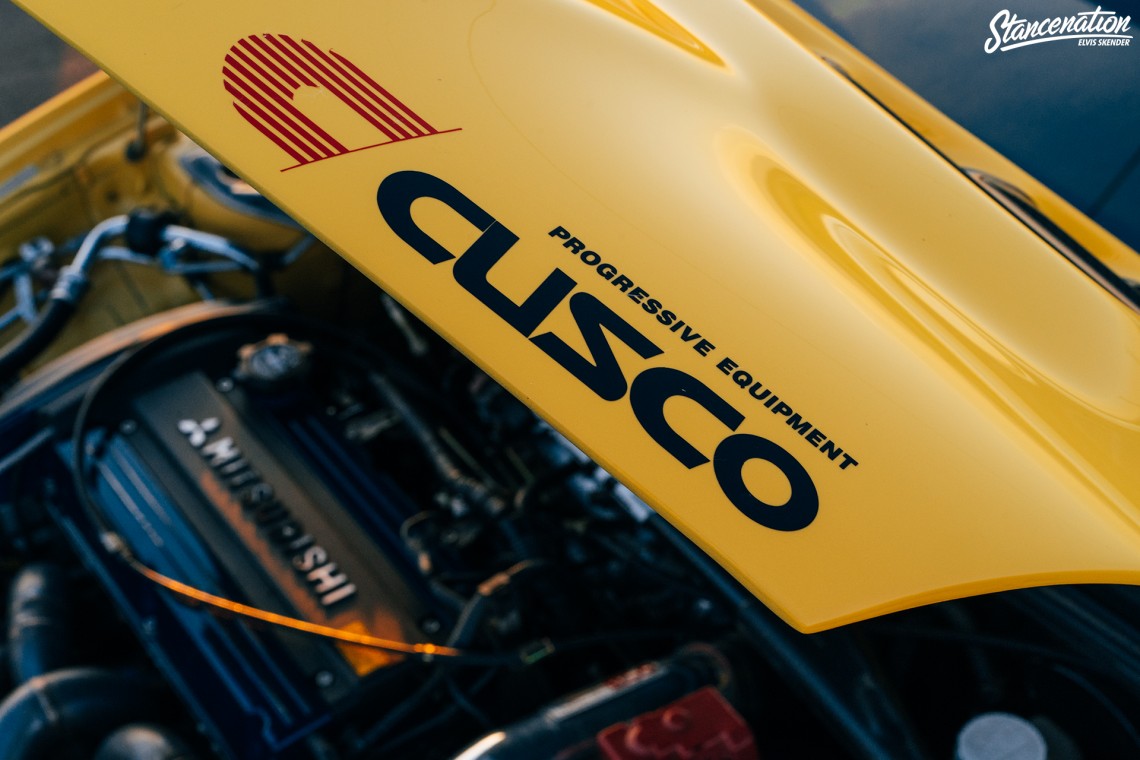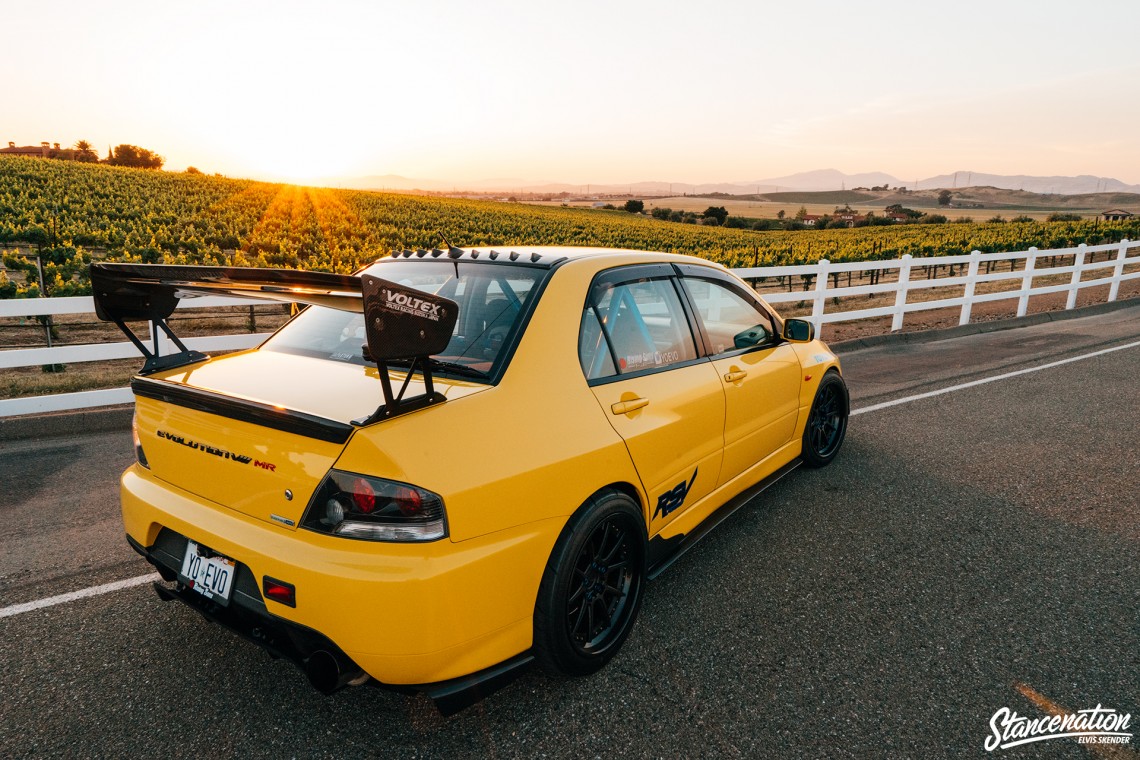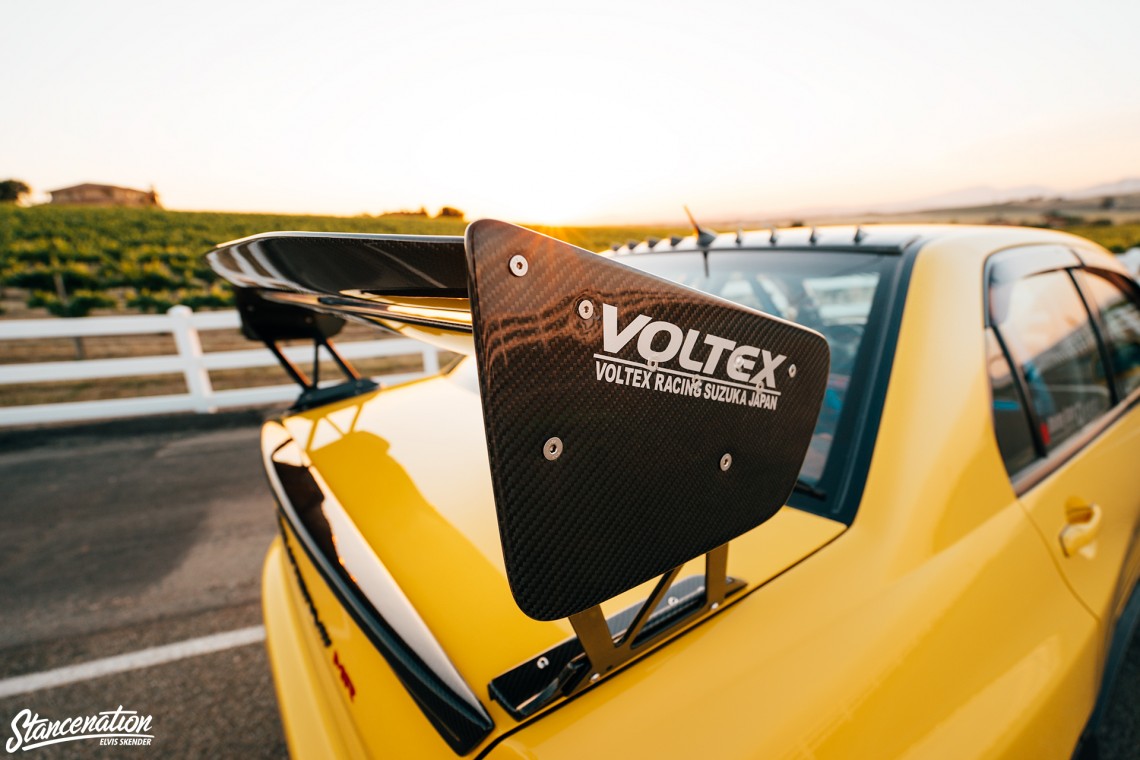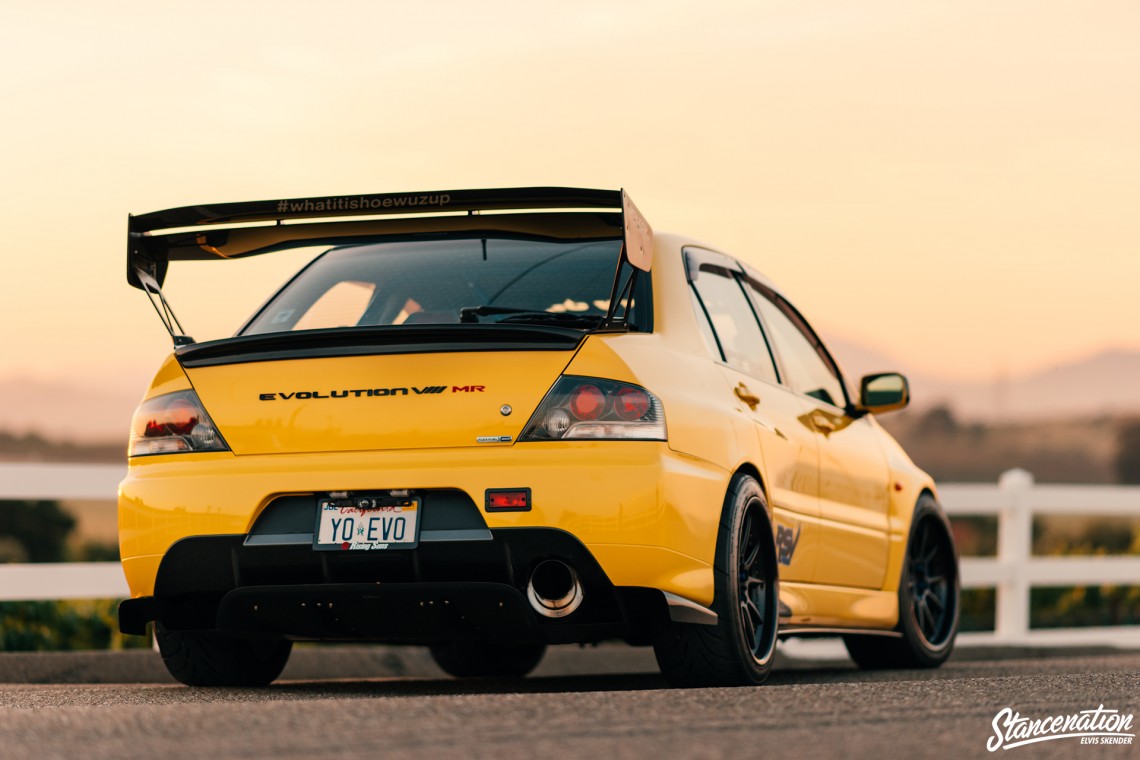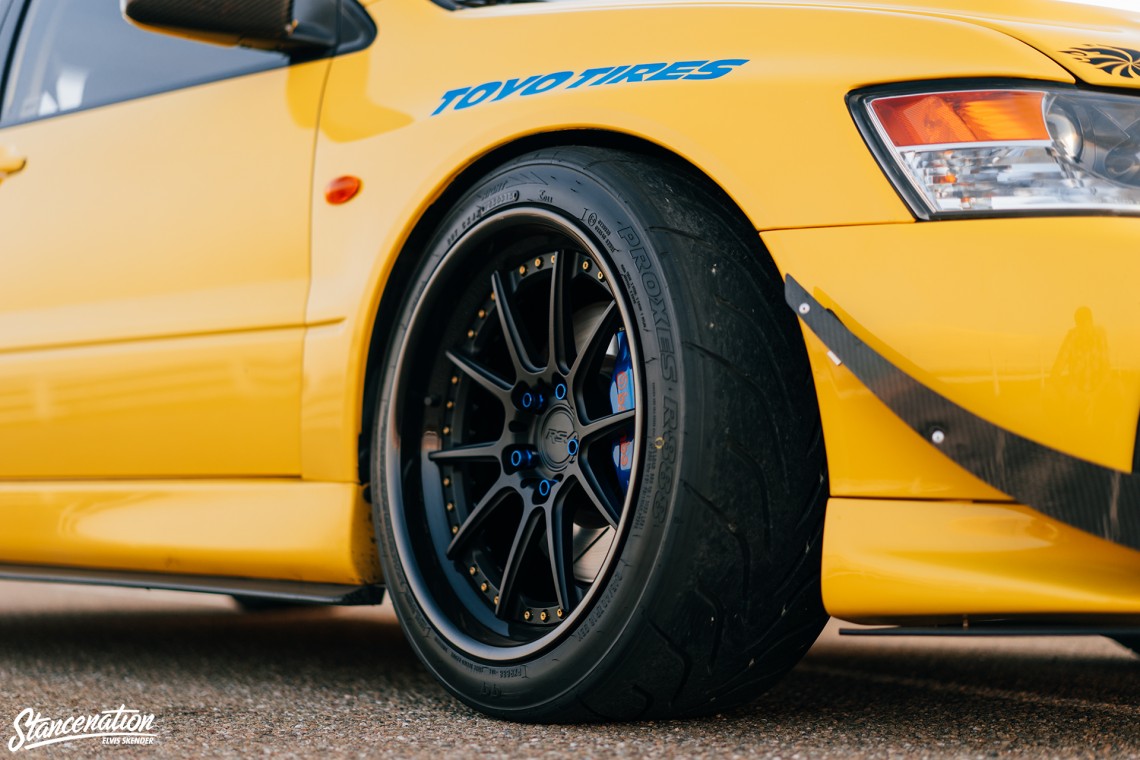 Yovanni hasn't skimped on anything yet, and why should he start now. Lowered on Stance coilovers mated to Swift Springs, RSV Forged wheels sit under the spacious fenders. Going with a meaty and flush look, Yovanni captures the essence of the track look with the appropriate wheel set up. Other components that keep the Evo tight are Whiteline front and rear sway bars as well as Cusco body braces.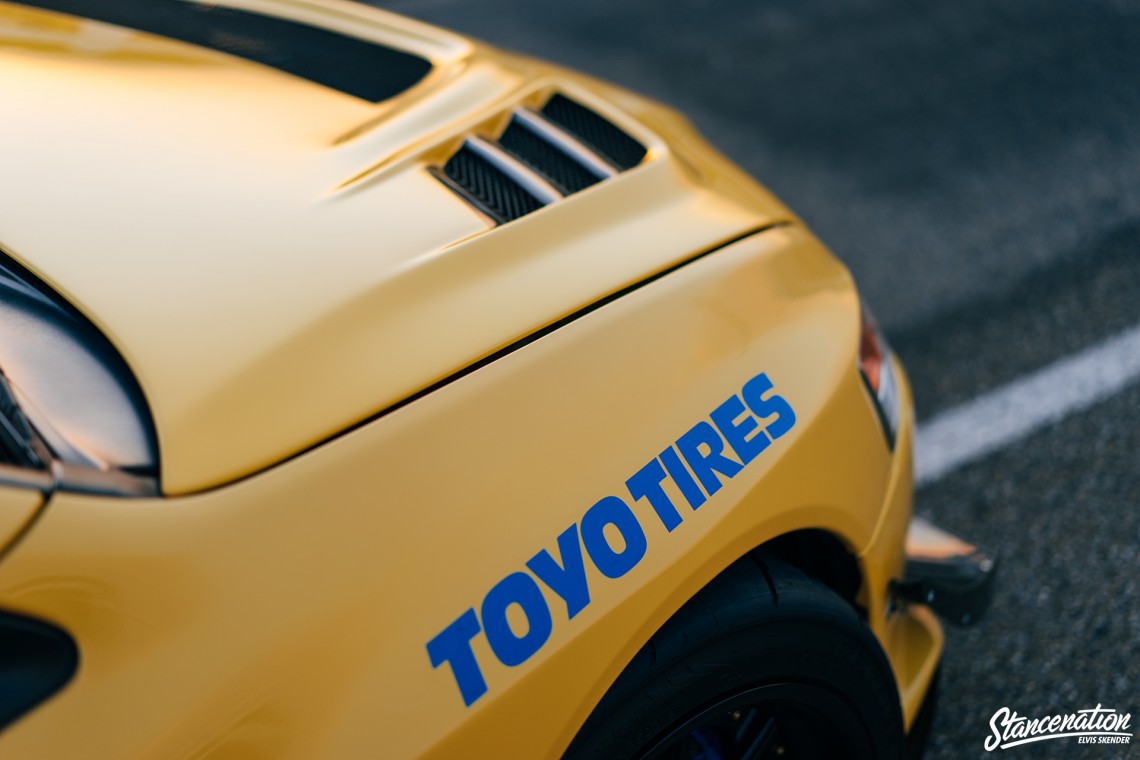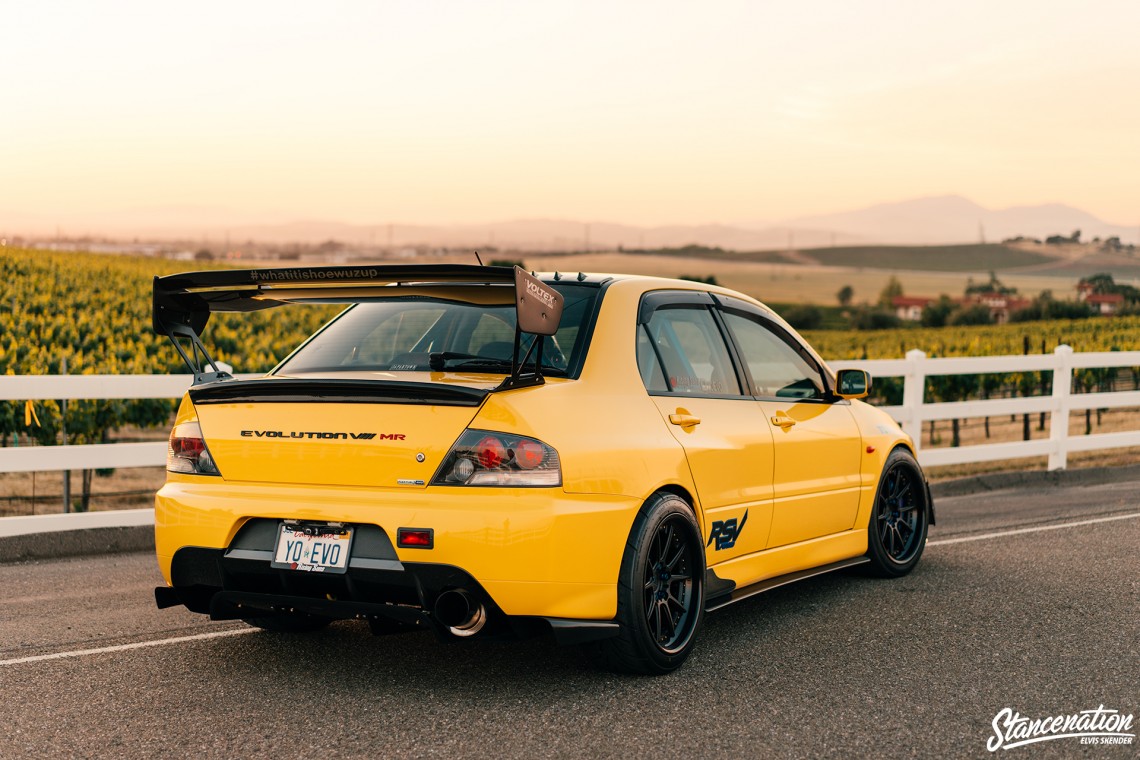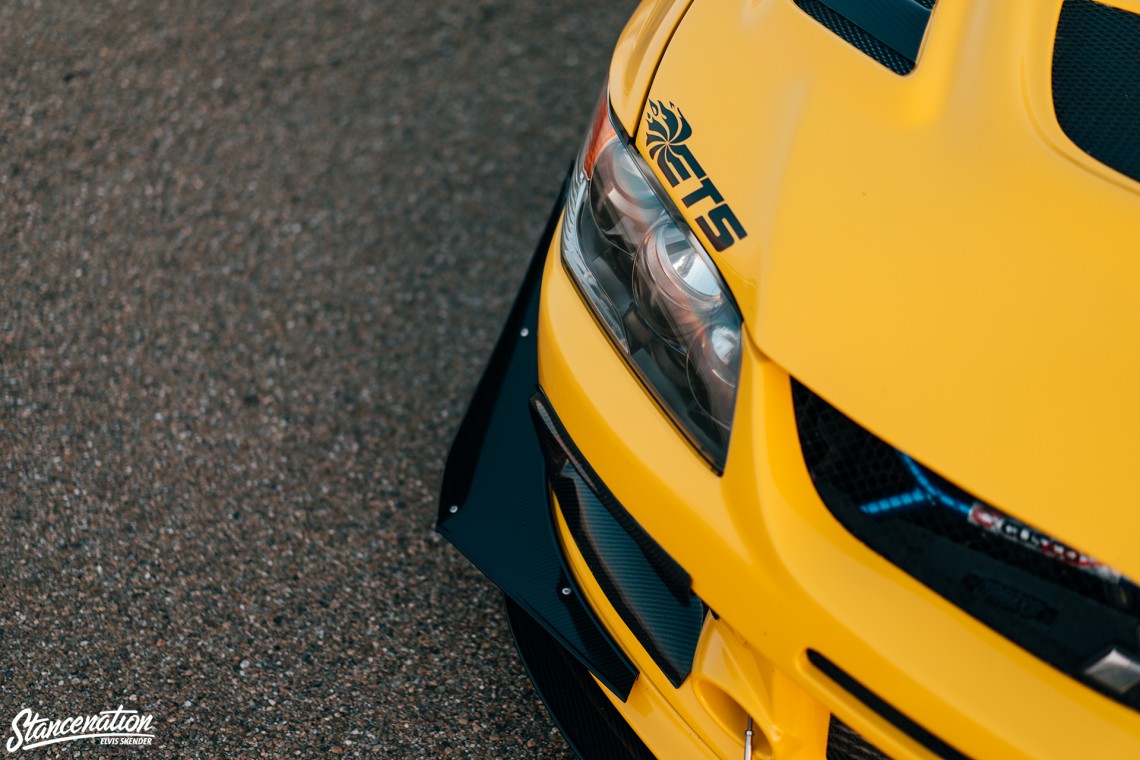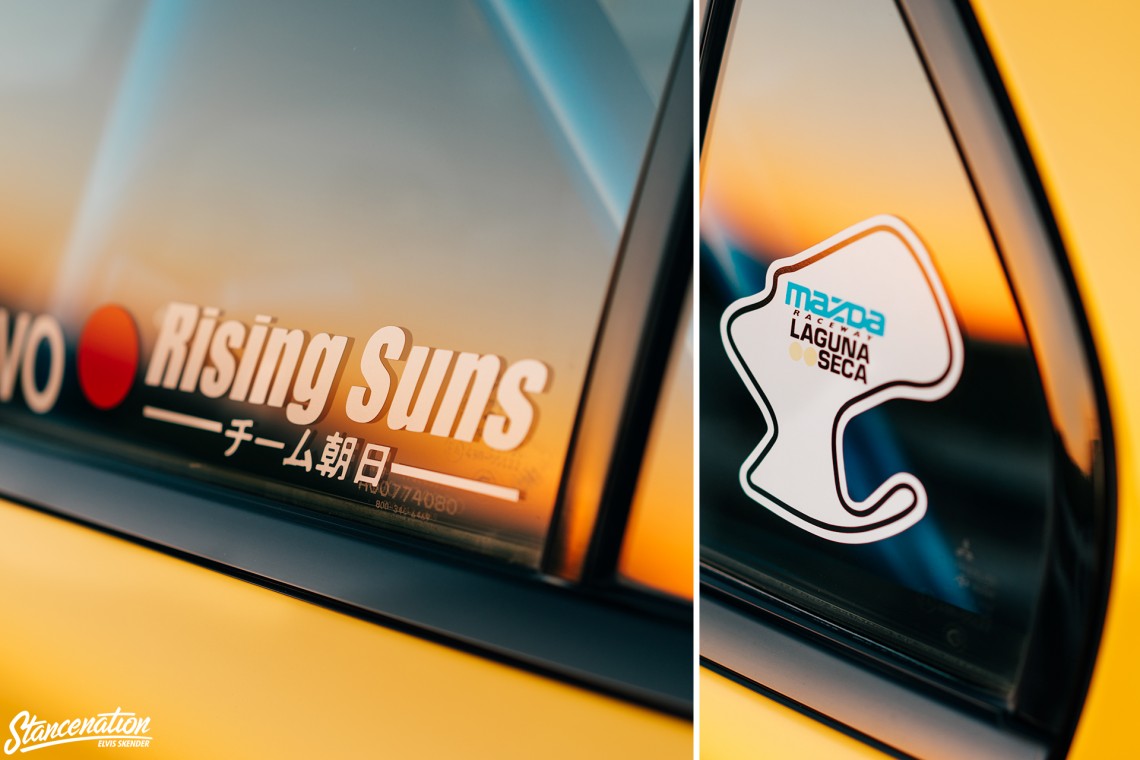 What I love most about this Evo and its build is that although Yovanni has a nice list of sponsors, being Extreme Turbo Systems, Kamispeed, Toyo Tires, Intensepower, Vivid Racing, and RSV Forged Wheels, this build still took over 10 years. Yovanni tells us that he took so long because this car went through so many different phases and changes. However, with his vision and goal in mind, he never wavered. Perseverance is what got Yovanni the Evo, and perseverance is what got him and this beauty onto StanceNation.com