One of the most interesting aspects of automotive journalism would have to be the interview process required when gathering information about a particular car that is to be featured. A parts list or build sheet definitely helps to get the ball rolling, but actually talking to the owner about his or her creation is the most rewarding part. Enter Shoi Matsuzaki and his static GTR.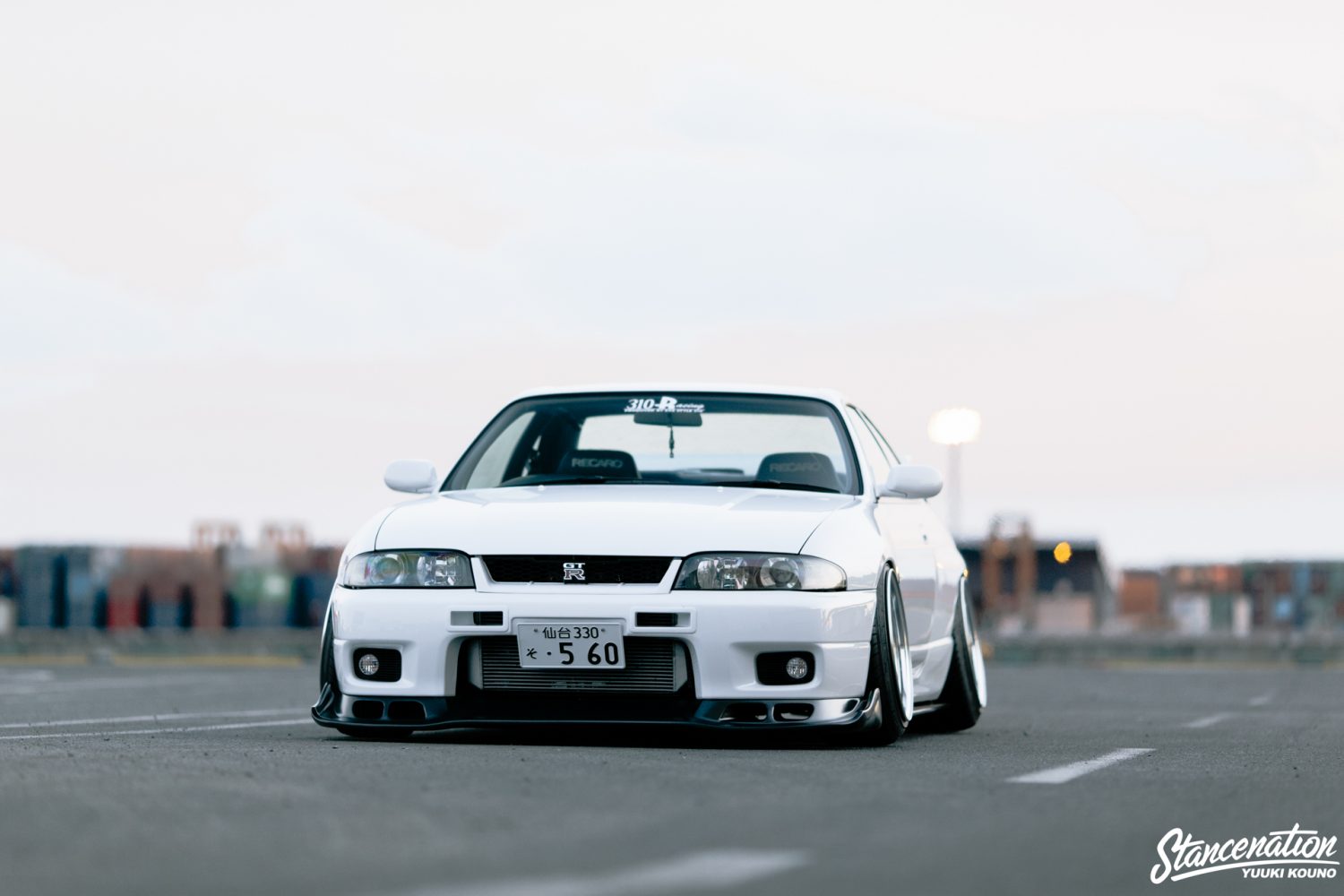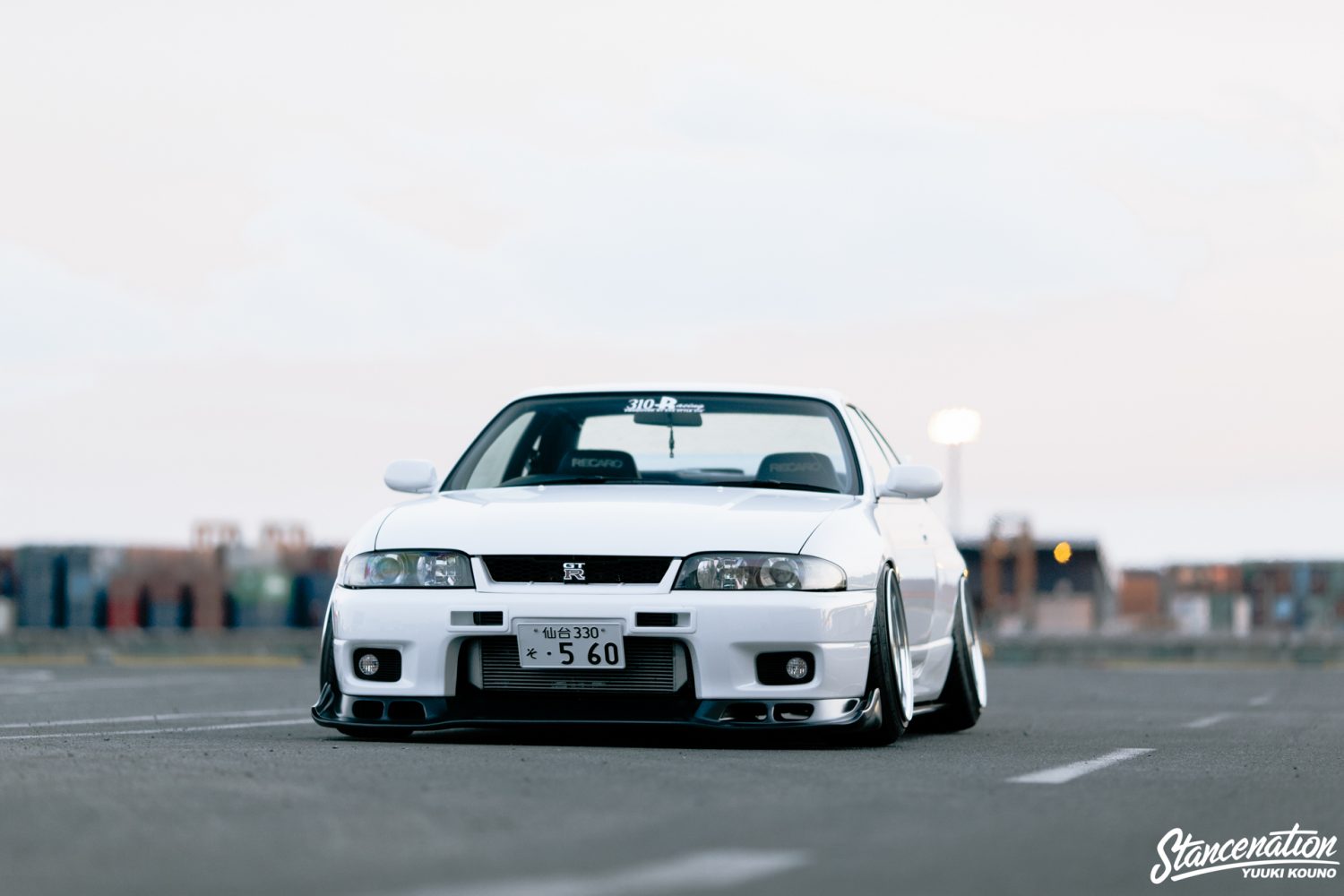 The obligatory Q/A session with Shoi was going to be rather tough being that neither of us spoke the others' native languages of Japanese and English, but with a little help from Elvis everything got squared away. A year was all it took to get his R33 sitting the way it does here, but no corners were cut in doing so. When asked why he chose this car he simply responded with "it is the pride of Japan." Using my deductive reasoning I essentially think he was trying to say that when it comes to modified cars in Japan the GTR is at the top of the list. The fact that anyone can own one over there makes it no less desirable to do so. Their motorsport heritage, diverse tunability, and timeless style keeps all of Nissan's Skyline chassis' relevant.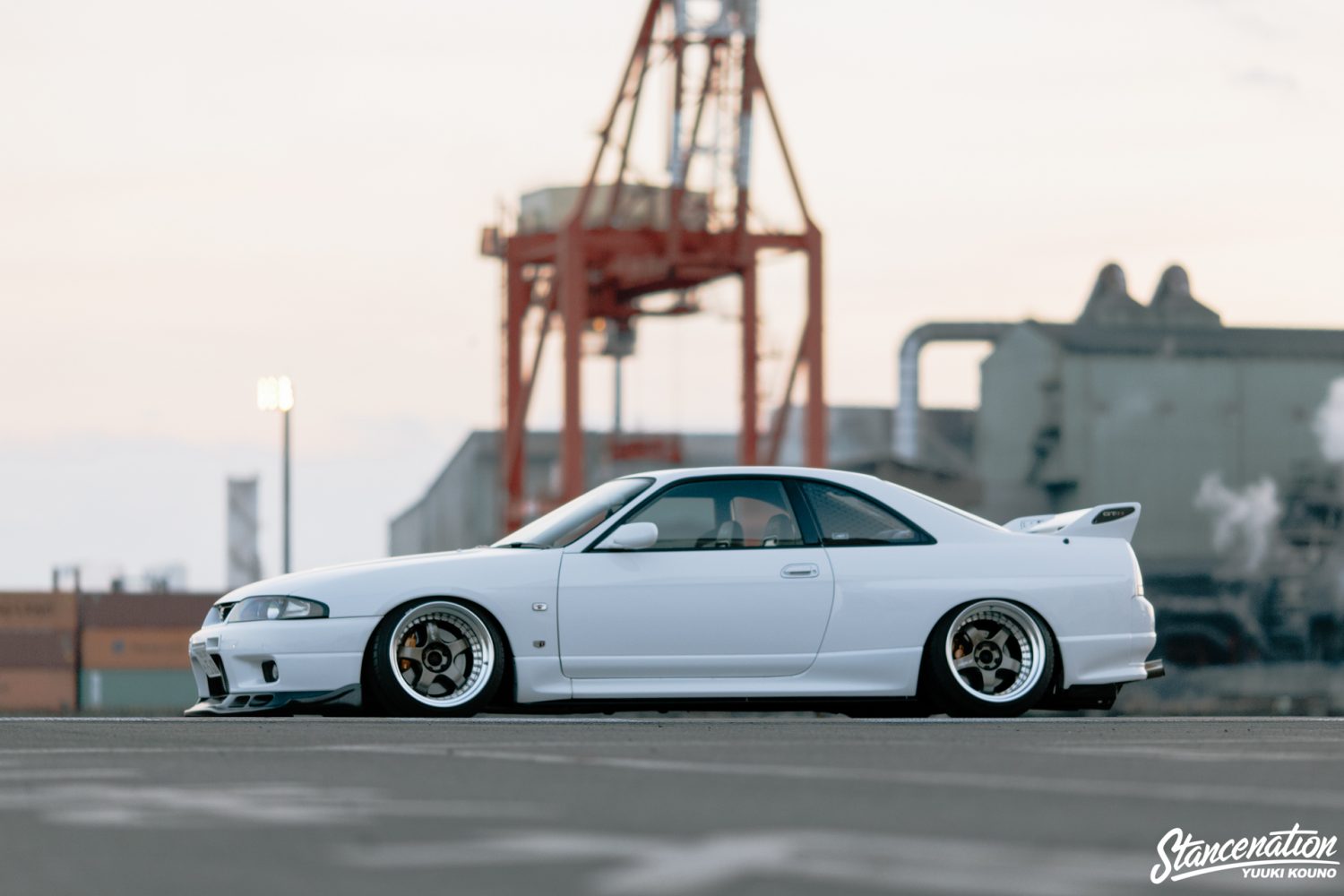 As Shoi was sourcing the right candidate to build off of he was torn between the three predecessors to the R35. He ended up going with the R33 simply because everyone seems to modify the R32 and R34. The fact that he was taking the road less traveled was appealing to him. He wanted to stand apart from the masses and do something different. Once he was in possession of the car it was time to start tackling the arduous task of sourcing suspension components and a set of rollers in order to get it fitted.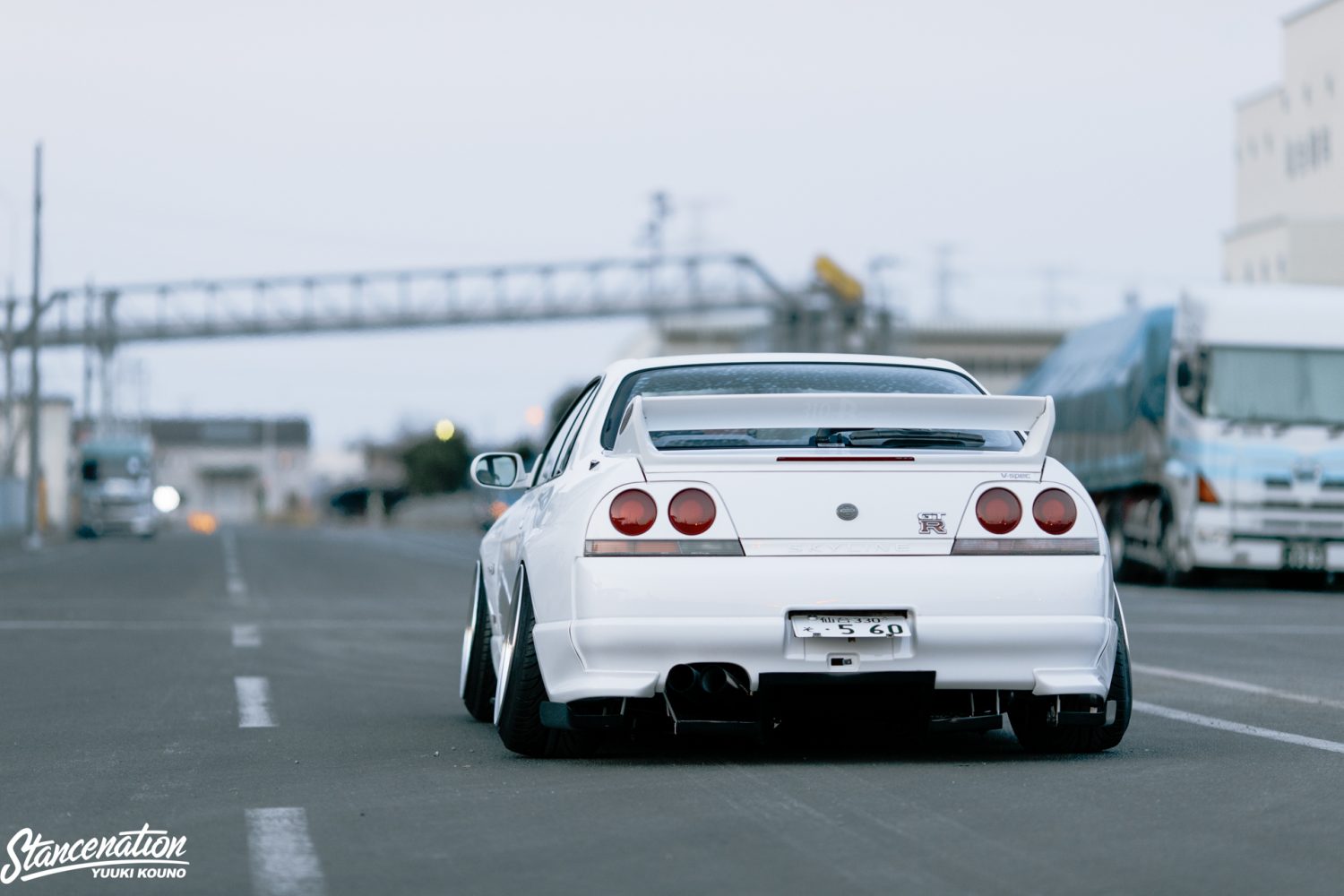 In typical Japanese fashion, Shoi went static with a coilover kit from CST along with replacing all factory arms and end links with custom pieces from NISMO and CUSCO. Simply spinning the coils down wasn't going to cut it to get the fitment and adjustability that he was after. Along with the aforementioned parts he also went with 10k and 12k springs to limit suspension travel while driving. A solid negative five and negative eight degrees of camber in the front and rear respectively allowed him to fit the massive 18×11 (-19) and 18×12 (-5) Work Meister S1's seen above. A tried and true example of a classic JDM split that never goes out of style.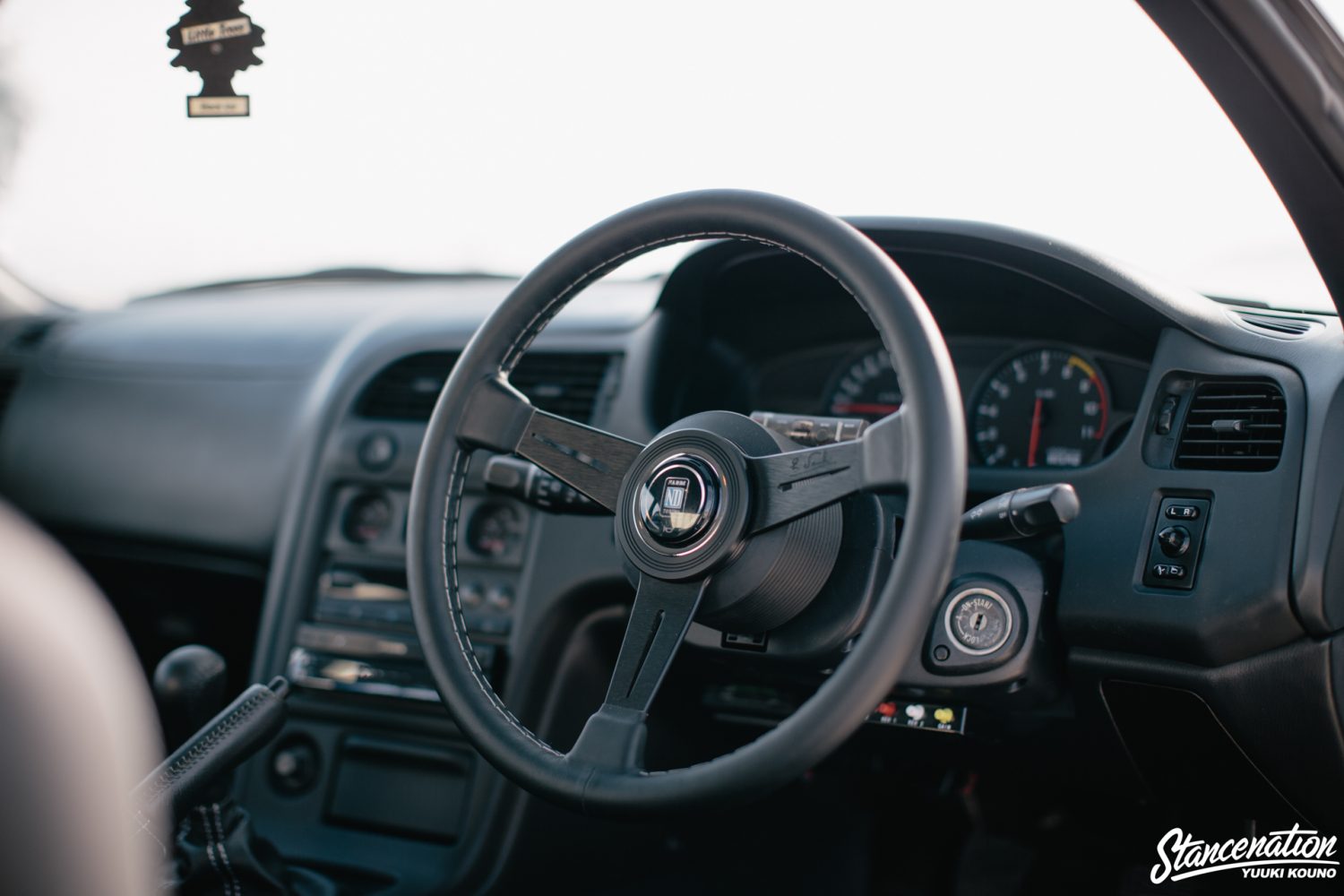 Once the wheel and suspension setup was well sorted Shoi wanted to take things inside. A 20-year-old car is rather spartan as far as the interior is concerned, but with something like an R33 GTR you really don't need too many bells and whistles to get the job done. A simple 360mm Nardi Classic steering wheel and shift knob alongside a pair of bucket seats keep him comfortable and firmly planted when pressing the loud pedal.
When I asked Shoi about performance numbers and engine parts he surprisingly said that the motor is almost stock aside from a few select bolt-ons and an exhaust. The RB26DETT puts out more than enough power to get you from point A to point B. The wide range of software tunes and aftermarket bits for these power plants have him wanting more however. He mentioned that in the future he wants to tidy up the engine bay with a possible wire tuck and mild shave along with doing some more intensive motor work to gather more horsepower. But having a gorgeous and relatively quick daily driver does it for Shoi right now.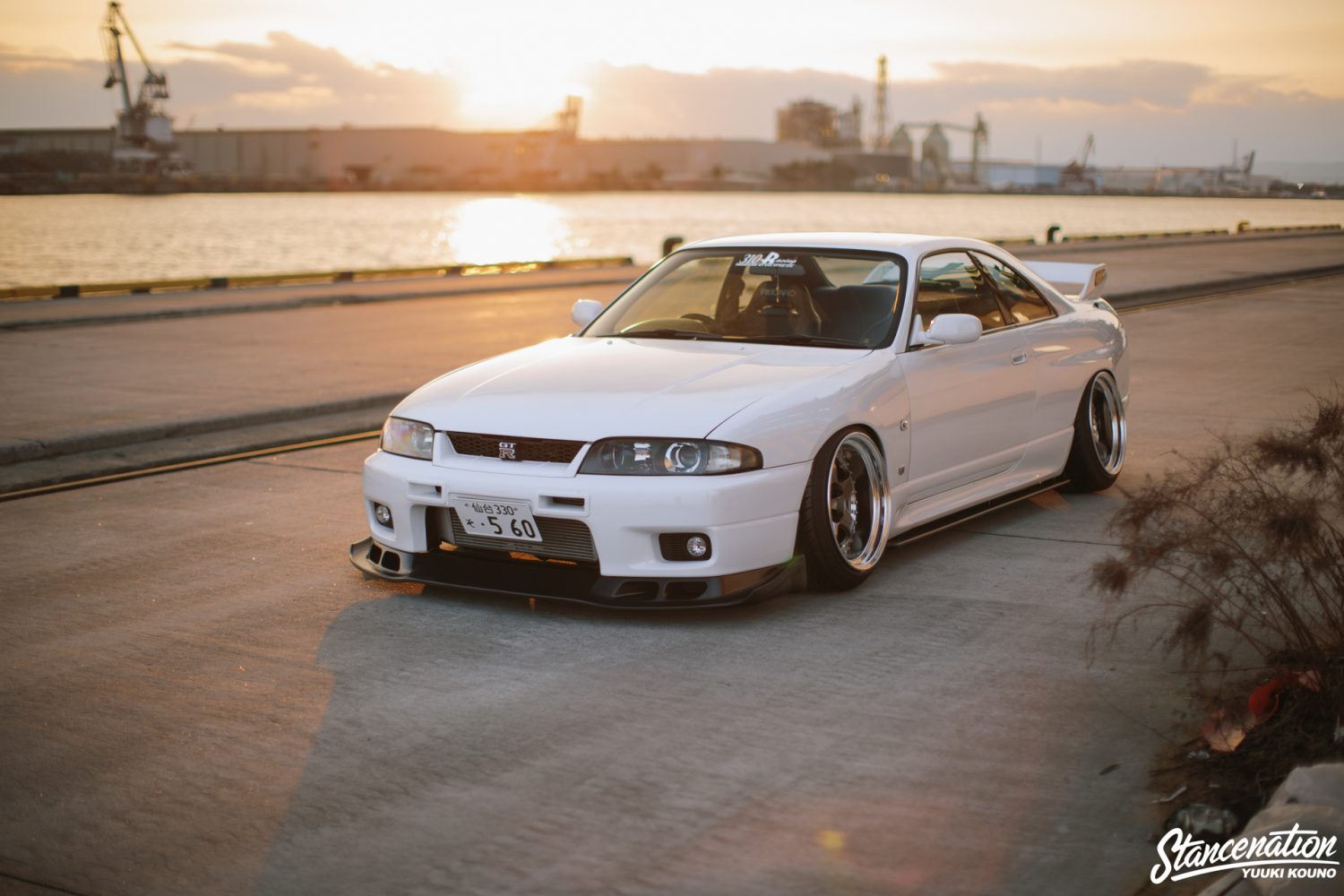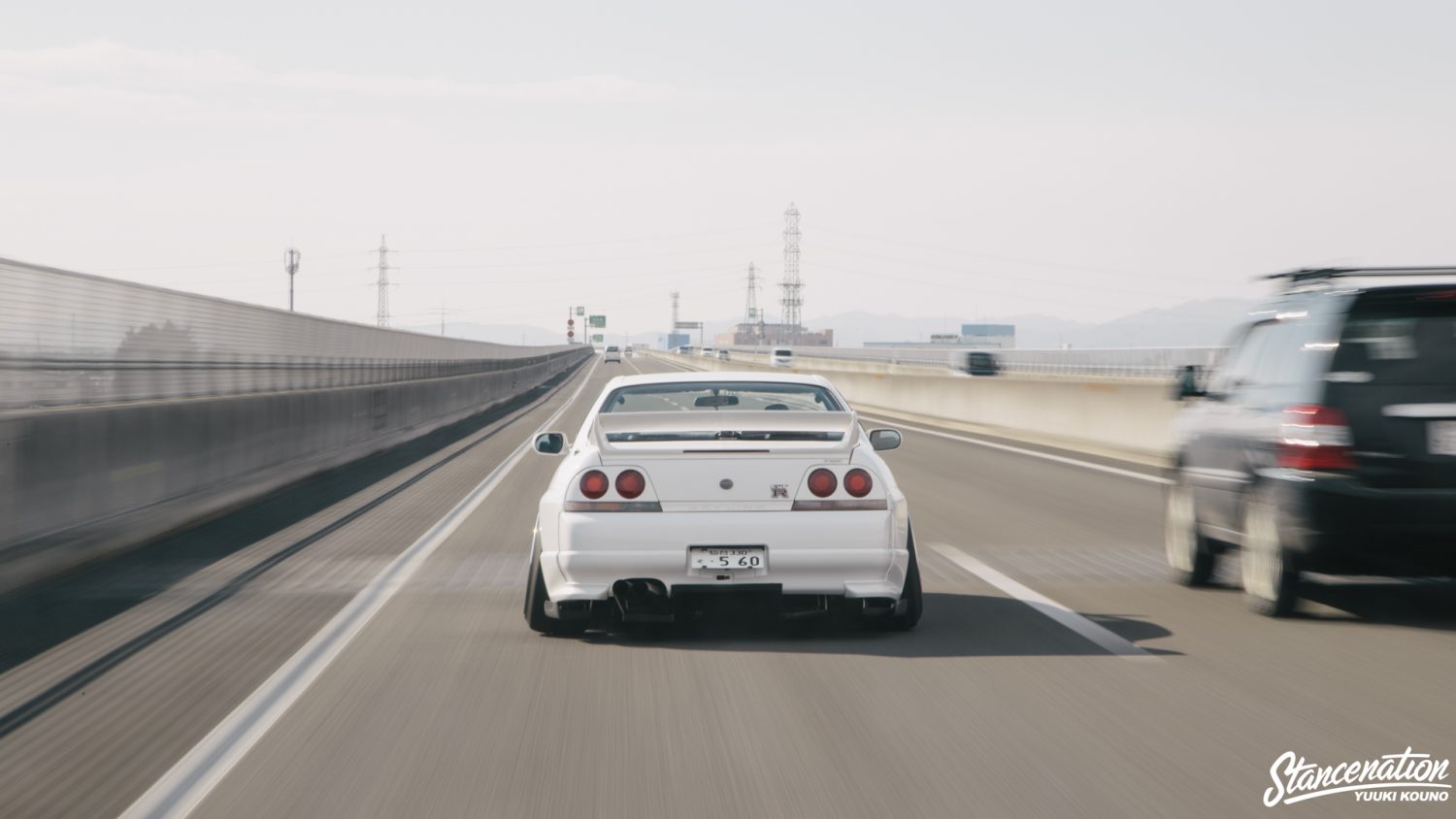 At the end of the day his favorite aspect of the car is the reaction it gets from others. Whether it be on the highway or at a local McDonald's or 7-Eleven it never fails to turn heads. And for good reason. He took the ugly duckling of GTR's and modified it to suit his needs and personal style. It screams period-correct late 90's JDM and it is a look that hasn't gotten old two decades later. The stock body lines have been preserved and many classic parts were used to bring this car to life. Shoi Matsuzaki hit the nail on the head with his R33 and we at Stance Nation are excited to see what he brings to the table next!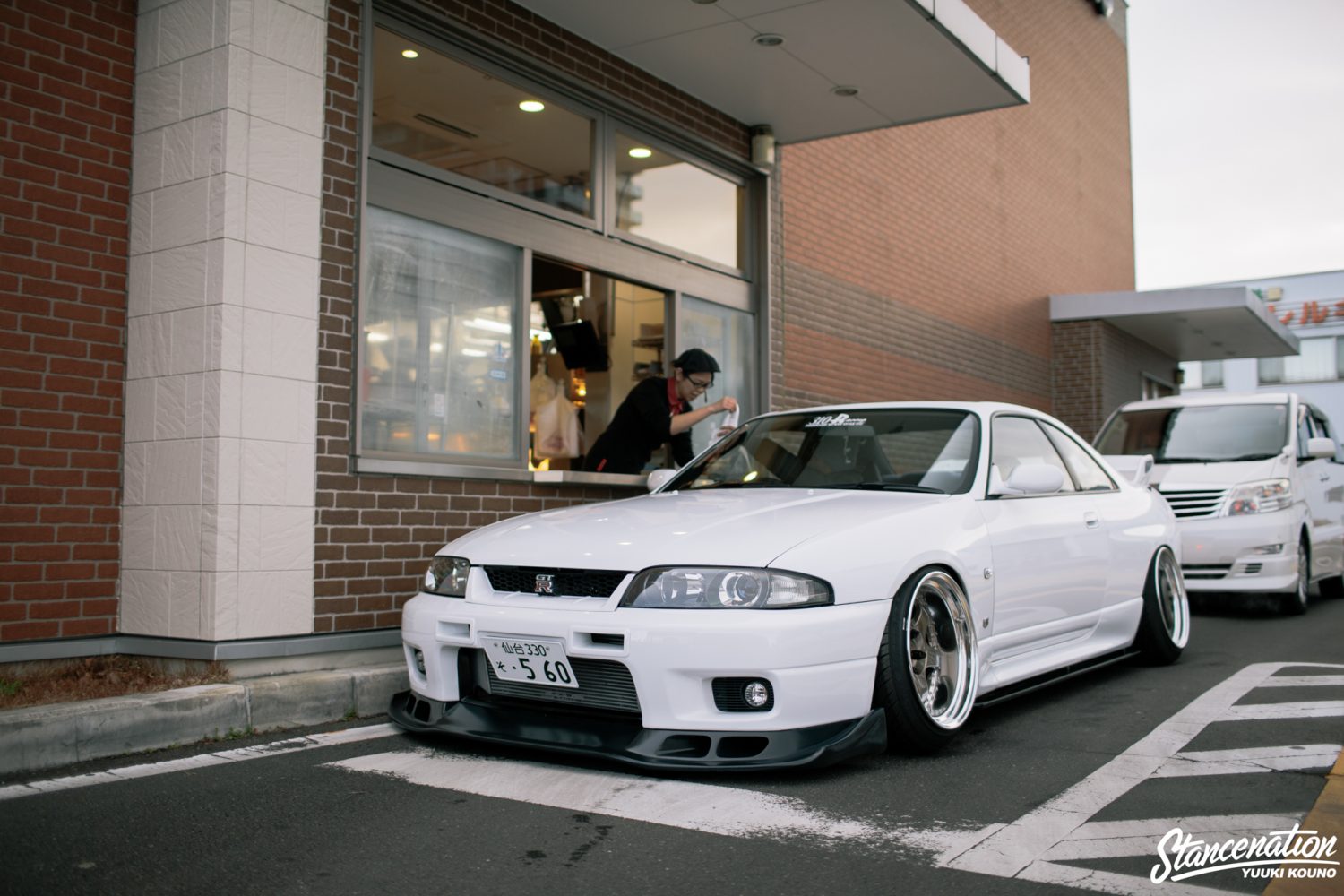 We'll leave you with a few more epic shots by Yuuki San!