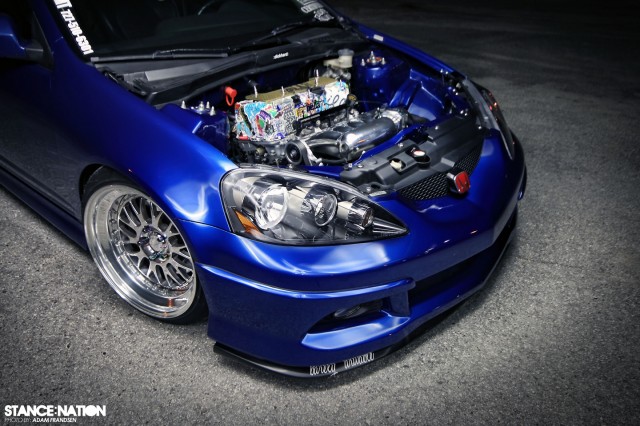 Do I go with looks or performance? Pretty typical question many of us ask ourselves before opening up our wallets to our cars, right? Then you have those who aren't willing to sacrifice either one, like David Whitehead out of Florida who is the owner of this stunning RSX. After years of racing on the streets and breaking parts almost every weekend David decided to venture into the show scene. He says that it's a lot more laid back, less trouble and risk and as you can tell he of course enjoys having a good looking car as well. Building a car with "form and function" is not as easy as you may think (in our opinion) because you can almost never hit them both on the head. David surely didn't have any trouble there though, he built a car that'll break necks at any event he shows the car and put up a good fight with just about anything on the street.
Photos By: Adam Frandsen exclusively for StanceNation.com
When we asked David to tell us a bit about the car his response was that it's built not bought. Yes, lots of work here and we have nothing but respect for those who take pride in what they do. Just about everything on the car has been done by David, in his own garage. Though he does give credit to his friends at Jokie Tuning & ILDS for all the help. Woth everything the car has going for it David is still the most proud of his engine bay. Last year he spent a good 4 months and over 100 hours shaving, tucking, and repainting the engine bay in his garage. The result is phenomenal, we'll show you more photos of it below.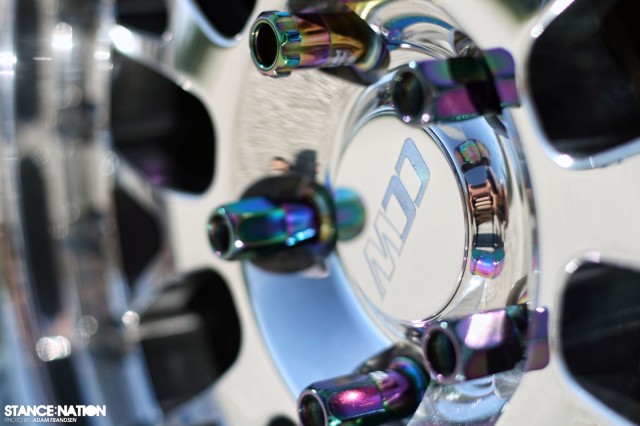 There seems to be a thing on the internet where people bash on those who rock "common" wheels regardless of their quality, price or appearance. People seem to be mesmerized with flashy colors and all these new wheel companies that they are losing interest in real quality wheels that have been around for a while. We are glad that David chose to go with a set of fully polished CCW LM20's. They sit 18×10 on all four corners with an offset of +25 and are wrapped in 225/40/18 tires. We're no "fan boys" but we'll proudly stick up for majority of legit wheel companies that have been around for a long time and have positive reputation. CCW Wheels being one of them.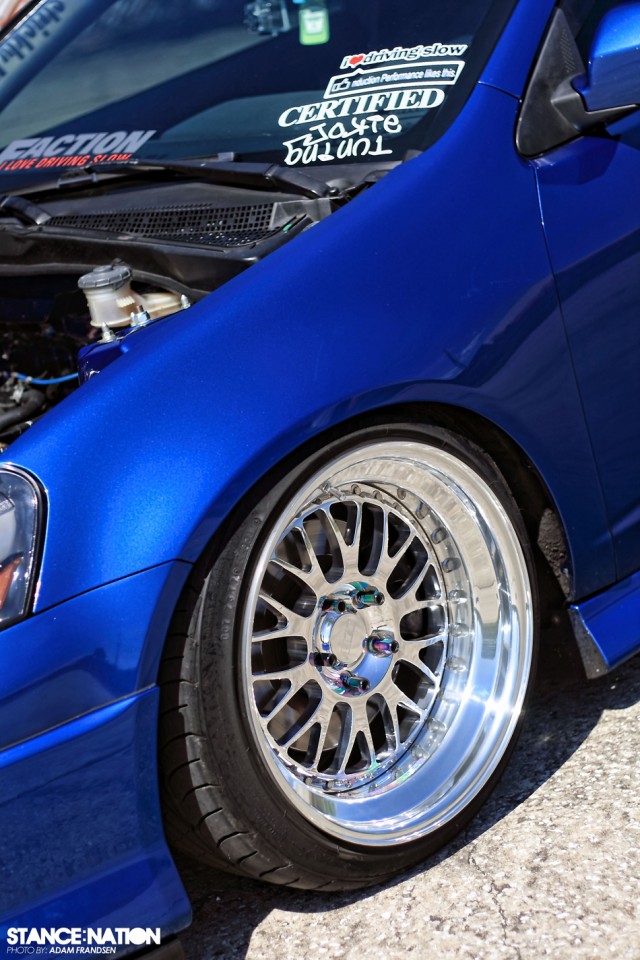 The exterior isn't too crazy. It's actually pretty stock looking. It features the 05-06 front and back conversion along with a few JDM badges and Honda window visors. Besides those couple of things it also features a ASPEC lip kit up front that was beautifully combined with an STI V-Lip.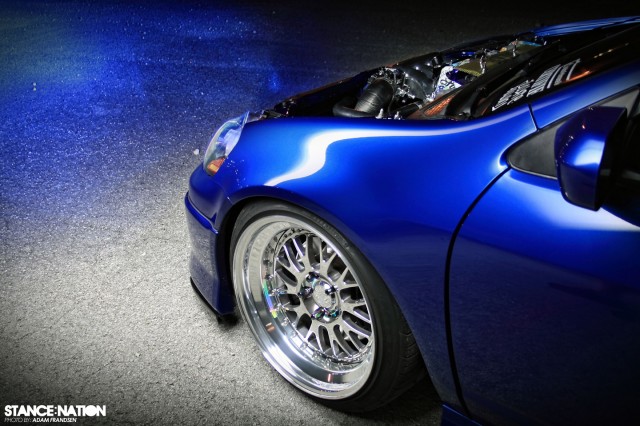 Where this car really shines (no pun intended) is under the hood. You see, David's RSX is pushing 306WHP & 253WTRQ without a turbo or supercharger. Add some juice and you're looking at 450+WHP! Last time Davis ran the car with nitrous it landed him a quarter mile time of 11.58@122MPH. Now we may not be a site about power and speed but those are some damn impressive numbers. Pretty sure you didn't expect now did you?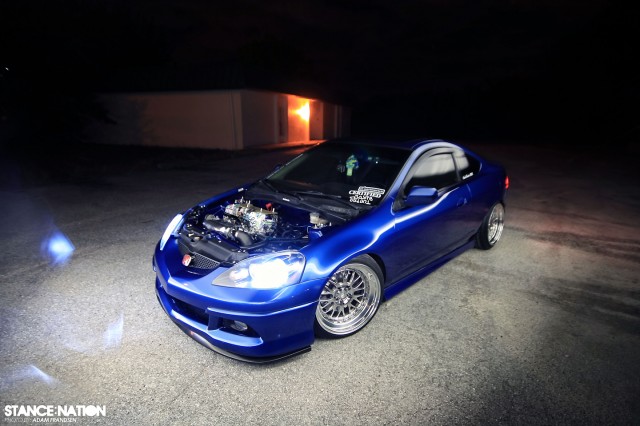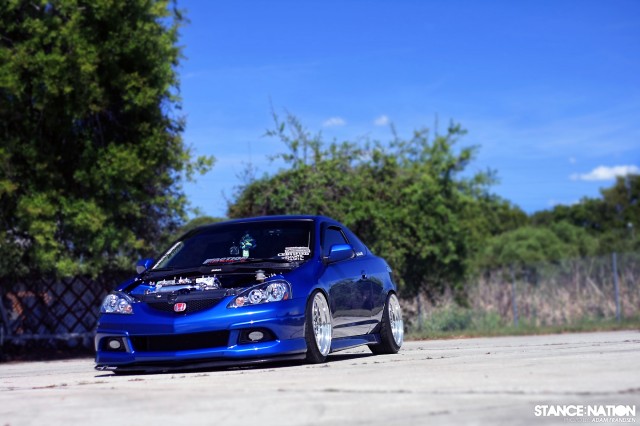 Suspension wise the car is equipped with Raceland EP3 coilovers and k-sport pillow ball mounts. David also added some camber arms in the rear to clear those sexy CCW's. It may not be the lowest RSX out there but it definitely sits nice. On the inside you'll find a complete S2000 cluster and an all-black suede headliner which finished the interior off.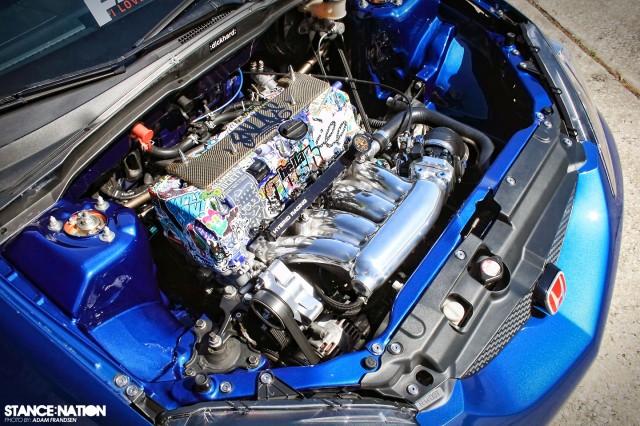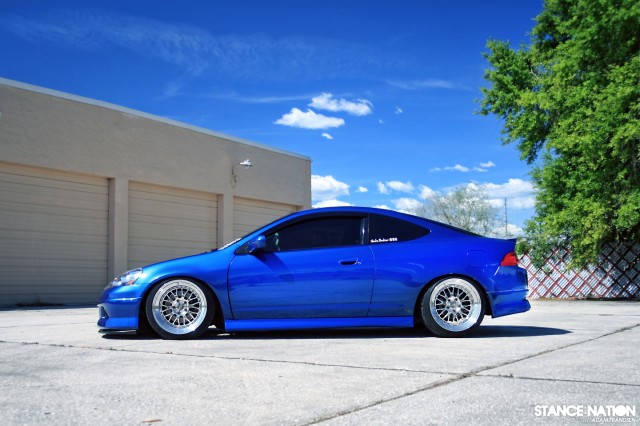 David says that his favorite thing nowadays is watching and listening to people at the car shows admiring her. He is truly in love with his car and is proud of everything he has done to it so receiving compliments is always nice. That is where all the hard work we put into our cars pays off. So what can we expect in the future? The plan at the moment is a complete color change and possibly even a turbocharger!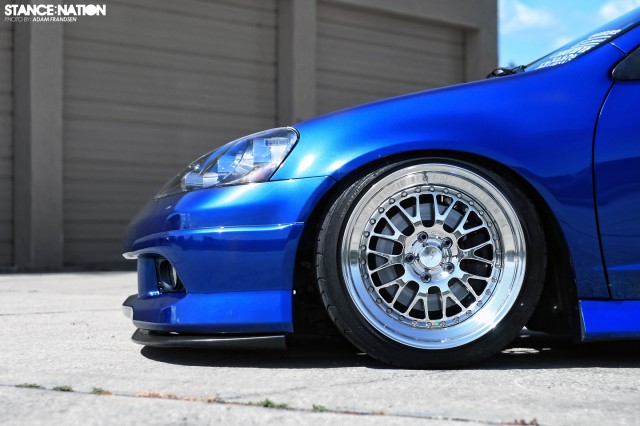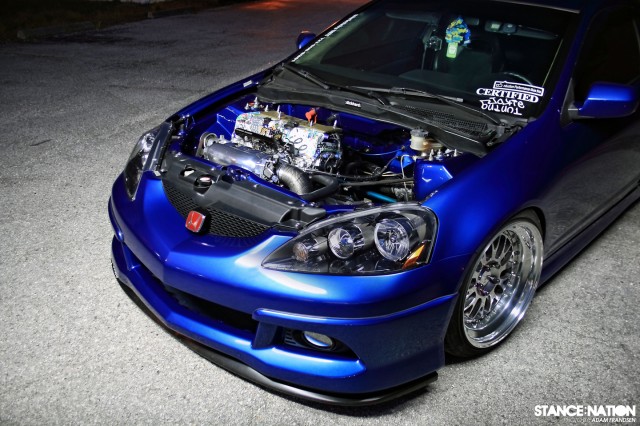 Big ups to our friend Adam for hooking us up with these awesome photos. Big shout out to David as well for agreeing to a feature! Make sure you email us at snfeatures@gmail.com if you think your ride has what it takes to be on our site! in the meantime we'll see you over on our forums and facebook!