The FT-86. A pinnacle of debate. Some hate it, others love it. However, rather than a completely black and white situation, the FT-86 sits in the grey area for many. Some of its perks include the highly sought after near 50/50 weight distribution, the viscous LSD, and its tendency to swing its rear end around… if you play your cards right. In addition, one thing that can't be beat in my personal opinion is the similarities to the original Toyota GT2000, a car this writer is willing to sell an organ or two for.(Seriously, drop me a line.) On the flip side, one major complaint many enthusiasts have, including me, is the power. Although the FA20, a Subaru implemented 2.0L Boxer engine does crank out 200hp, owners could always have used maybe just a bit more, although many FT-86 owners are opting for the Vortech superchargers that are gracing many 86's.(shout out to you Hoang!) Pros and cons aside, allow me get onto the spotlight feature and introduce Jordan Naumov's FT-86.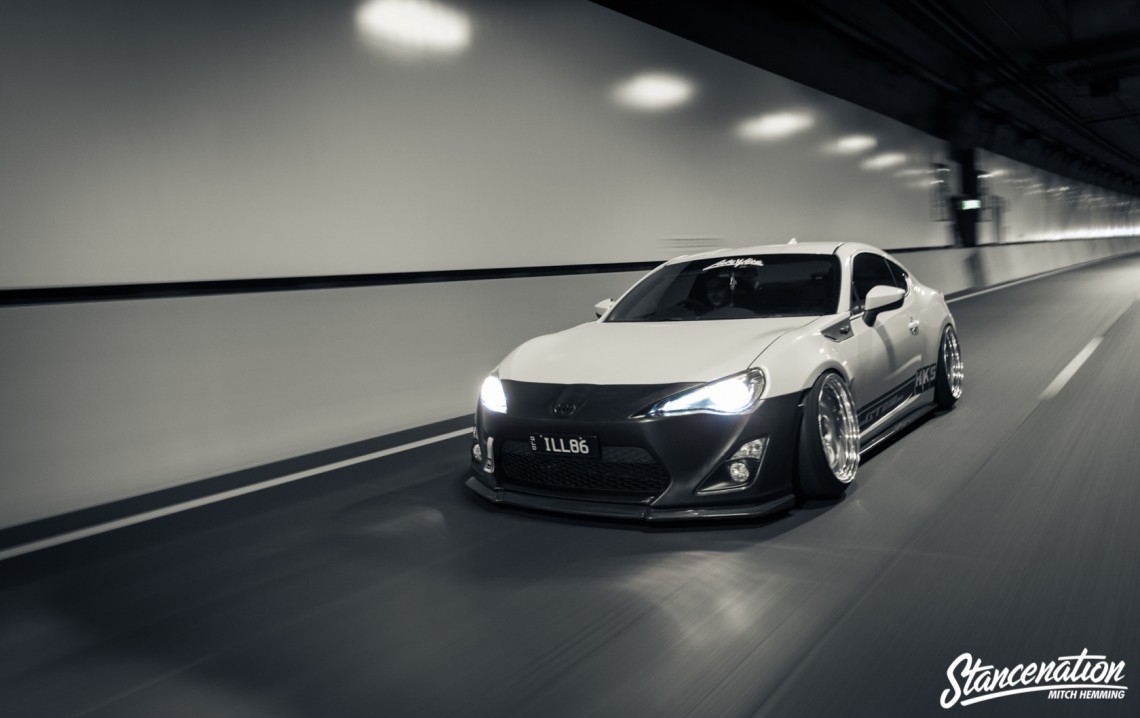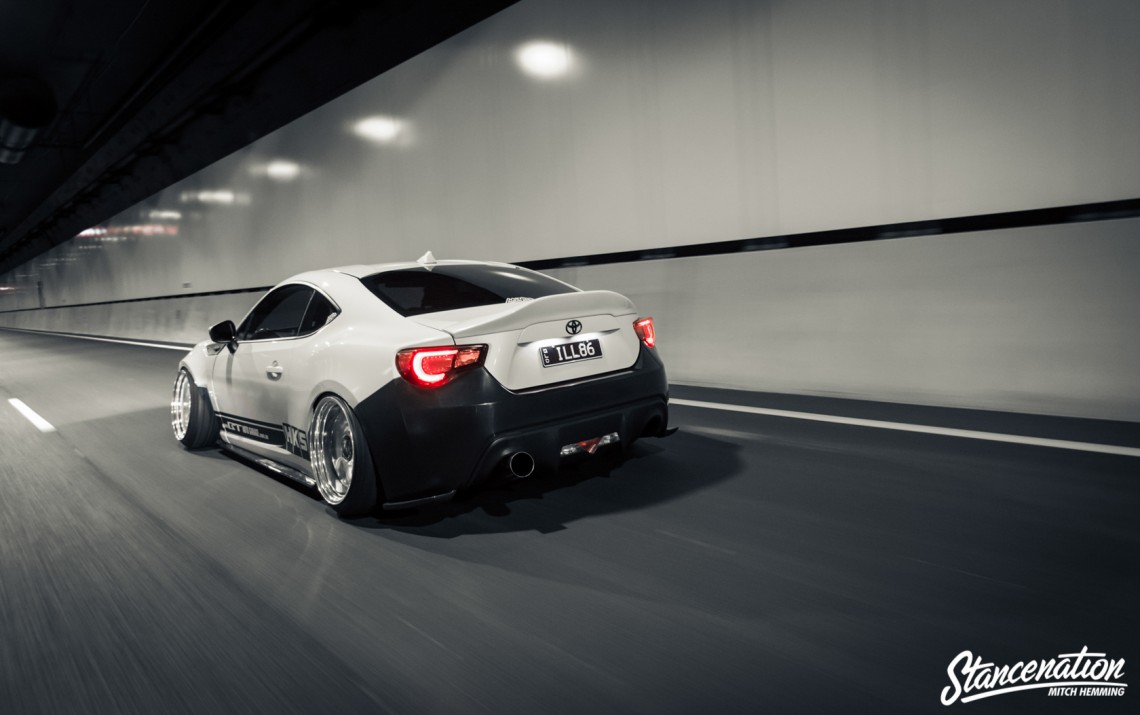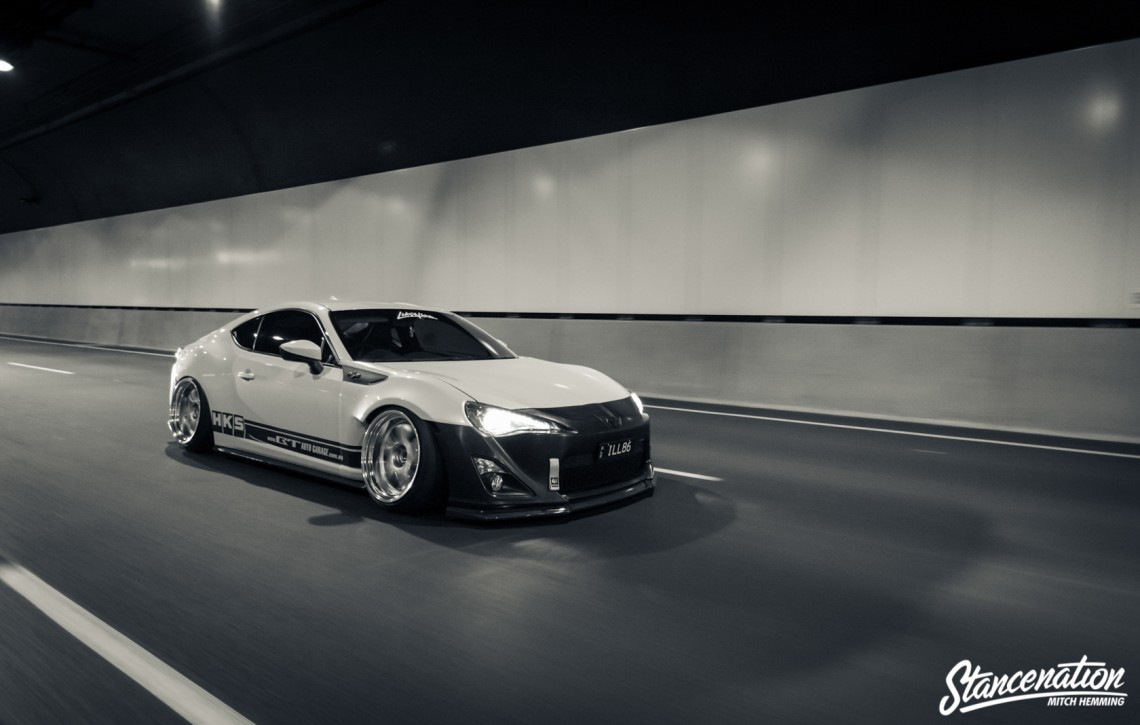 Hailing from Brisbane, Australia, Jordan didn't always have the pleasure of owning a FT-86. Leaving behind a past filled with pleasant memories of a Mk6 GTI succeeded by a Focus RS. However, both were of the FF layout and Jordan was thrilled to move onto the FR layout of the 86. Stemming from a love for the original AE-86 as well as fiending for something JDM, Jordan knew the FRS was for him. His favorite things about the car would be the many different way the car could be modified. With such an expansive aftermarket, there are many companies to turn to for building the car to your exact taste and preference.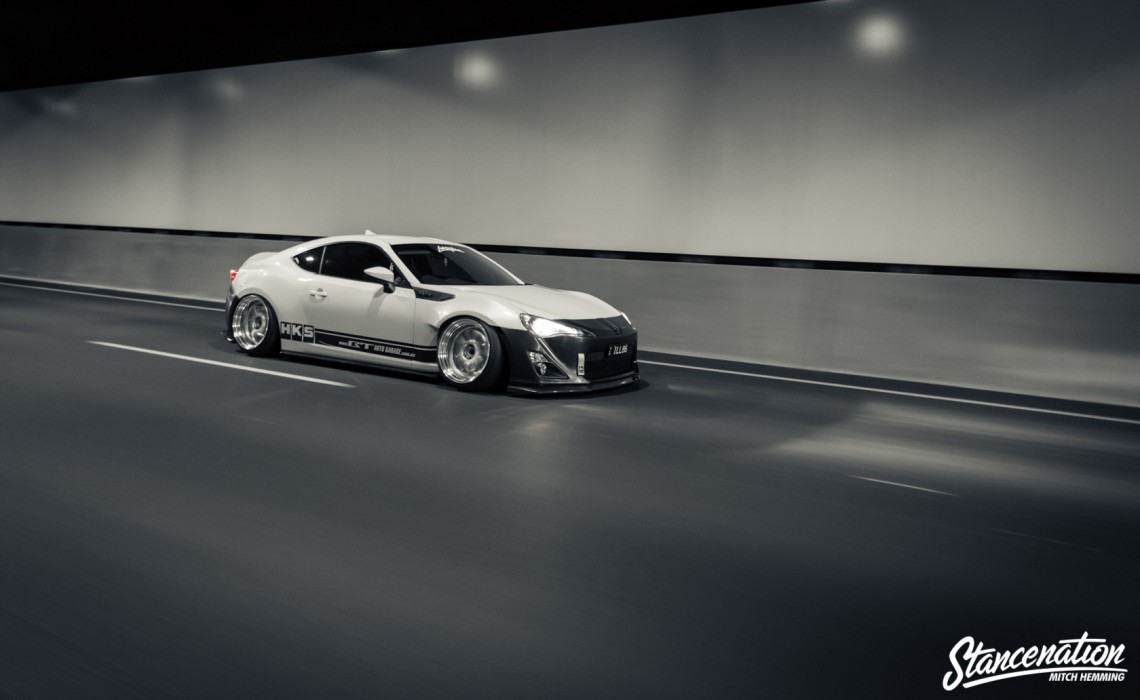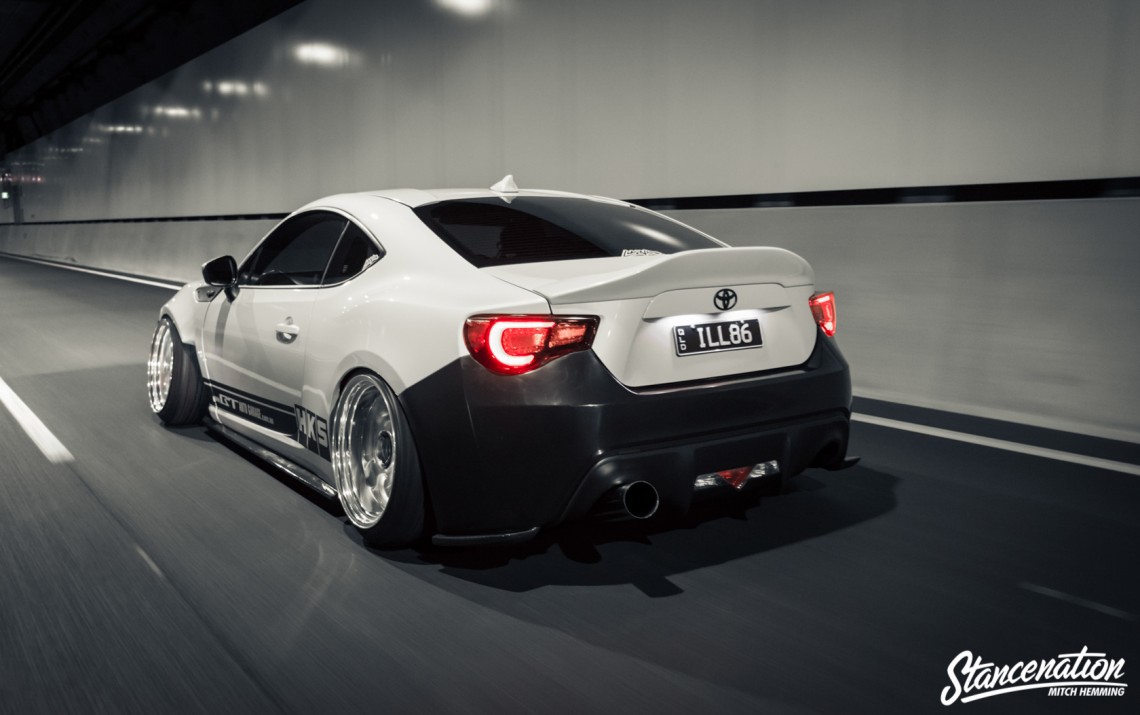 Jordan's view on the power availability for the FT-86 closely matched mines. However, rather than go the route of forced induction, Jordan is praying that 2015 brings about a different kind of engine. That brings a million of other questions such as weight distribution, naturally aspirated or forced induction, amongst others. Whatever the route may be, I cannot wait.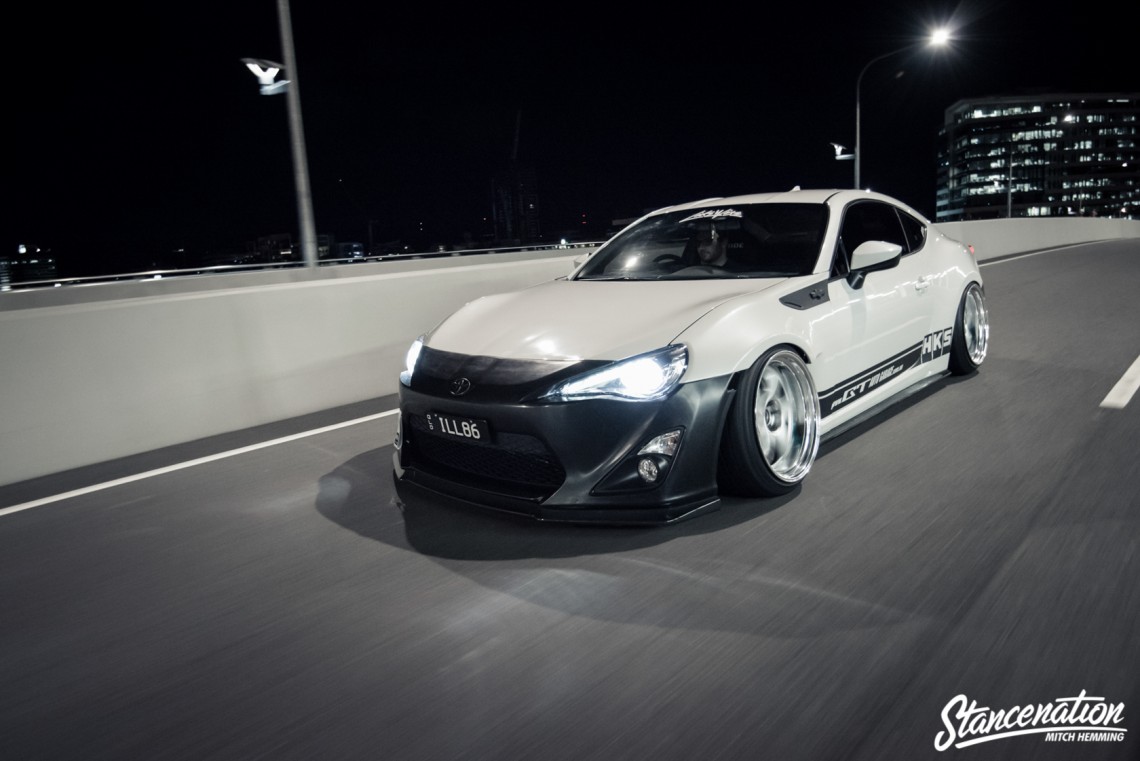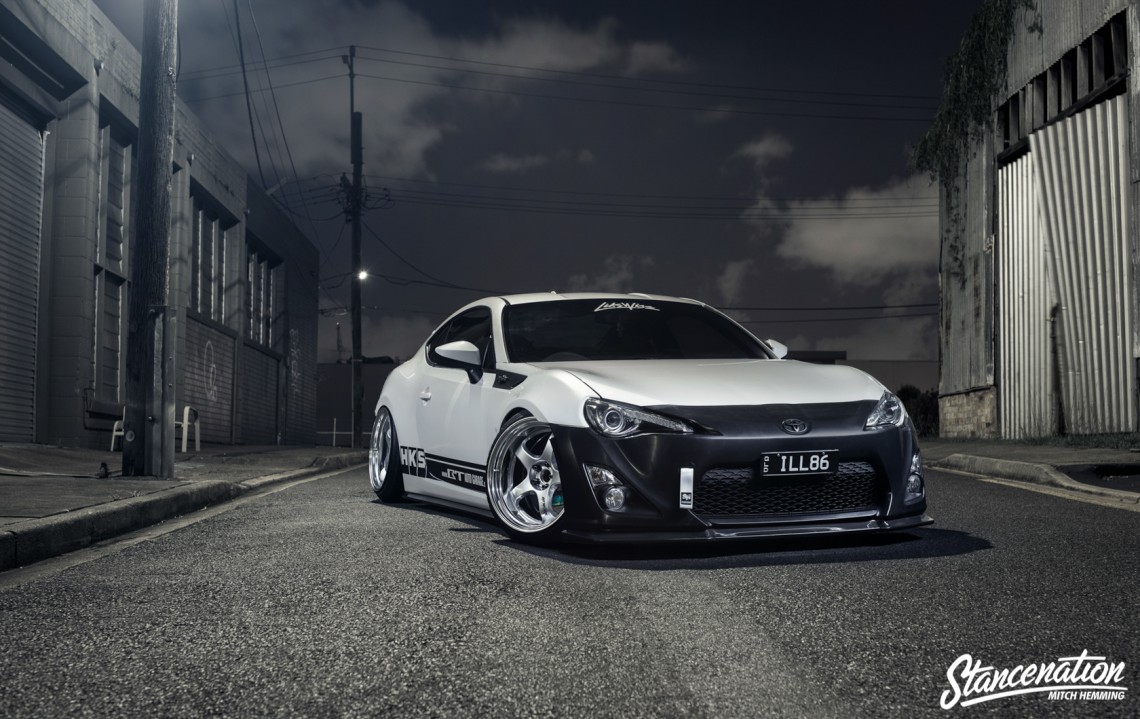 Sitting underneath the magnificent Todoroki fenders are an equally magnificent set of Work Work Meister S1Rs coming in at 18×10 and 10.5 respectively for the fronts and rears. Fastened on by Project MU racing floating lut nuts, they just so happen to match the complete Project MU brake set up – a 4 piston BBK all the way down to rotor and pads. A Chargespeed bottom line kit that graces the front, rear, and sides bring the 86's lines closer to the floor. However, to be able to sit as low as this was not an easy feat. As Jordan puts it, "When these things are slammed, the axles go as crooked as Forrest Gump's spine." To correct this awkward susepension geometry, Jordan calls upon a completely aftermarket/custom set up to allow his car to handle properly, but most importantly, safely on public roads. Take note kids, this is a fine example on how to do it right.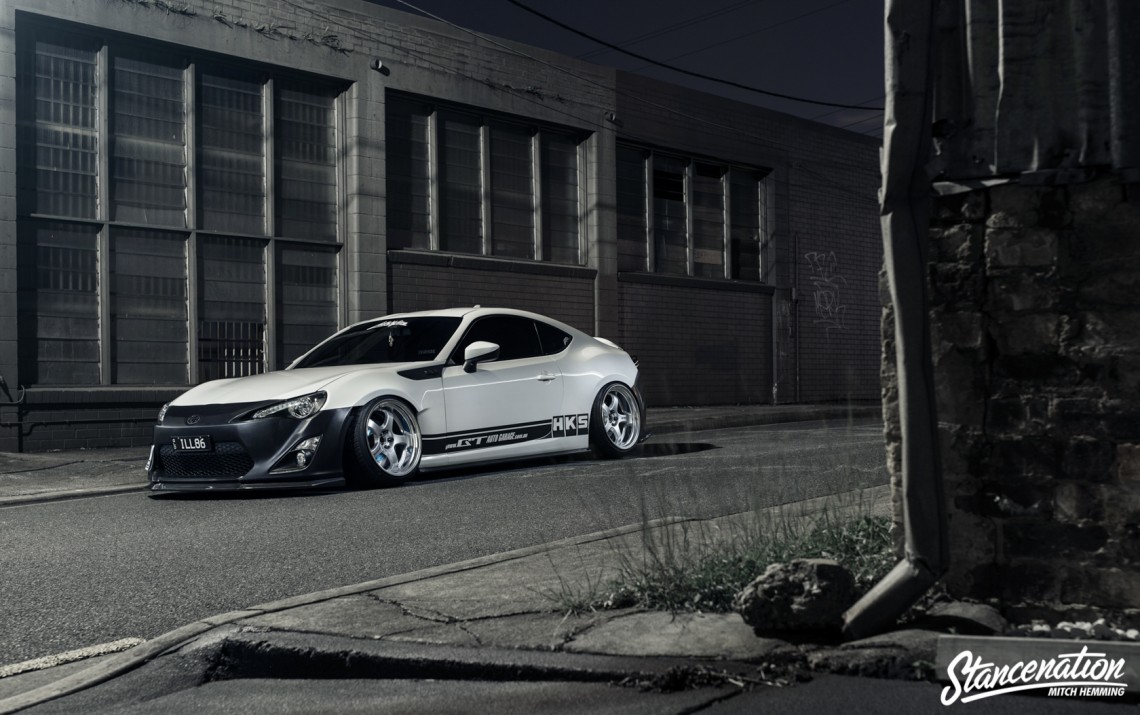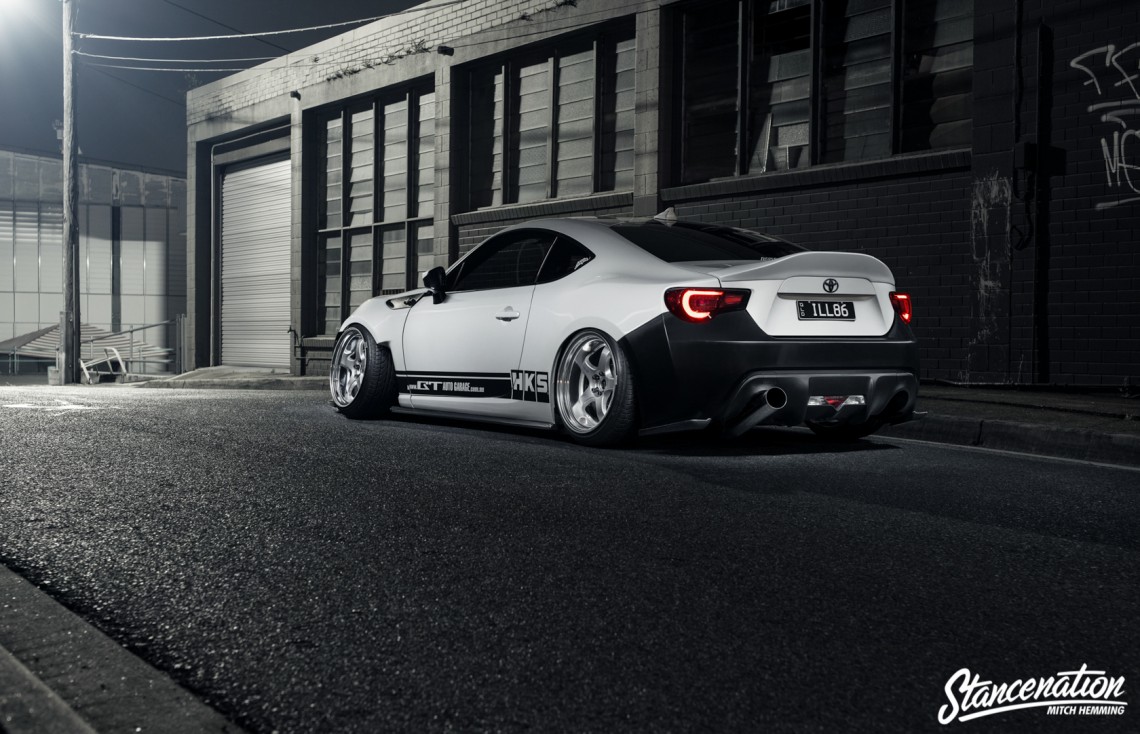 Jordan's modifications don't stop at the exterior. Inside are pieces such as Works Bell hub and quick release combo. A KEY!S deep type wheel allows Jordan to remain in control of the car. A set of Bride Gias Sport Low Max keep him tight and conmfortable. A We Are Likewise Finger Banger shift knob mated to a Kartboy short shifter provide the controls to the transmission while JPM Coachworks provides the shiftboot, handbrake boot, and hood cluster.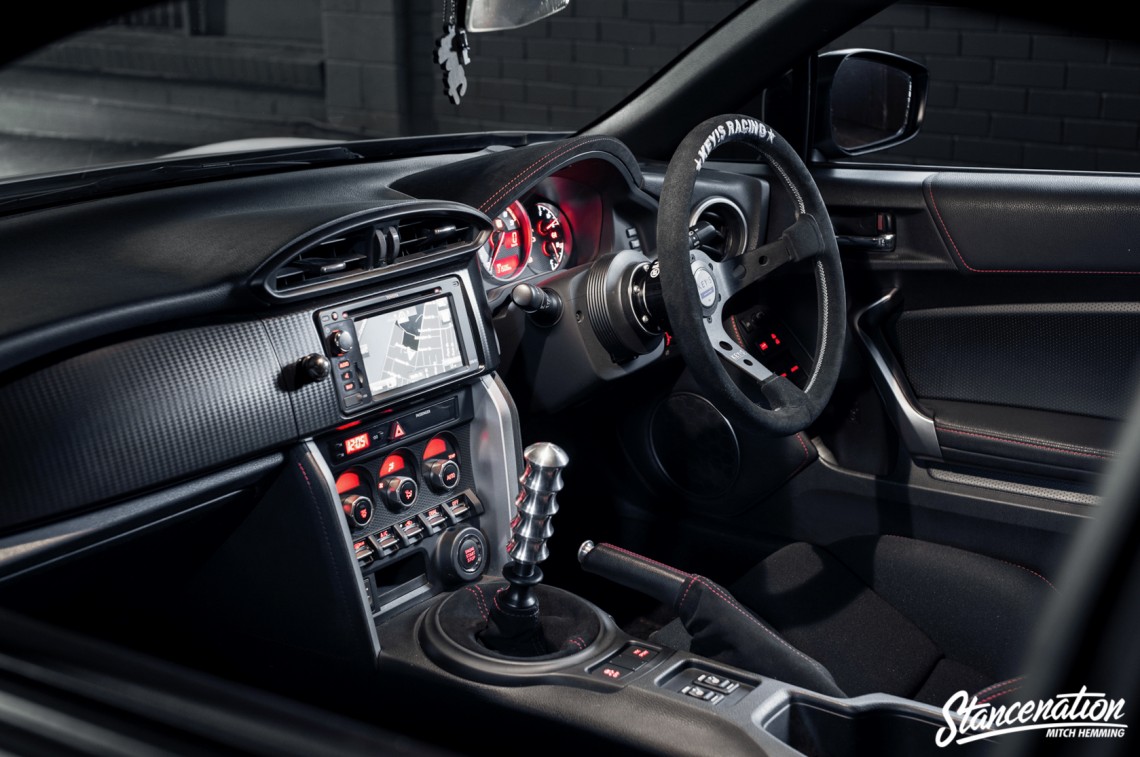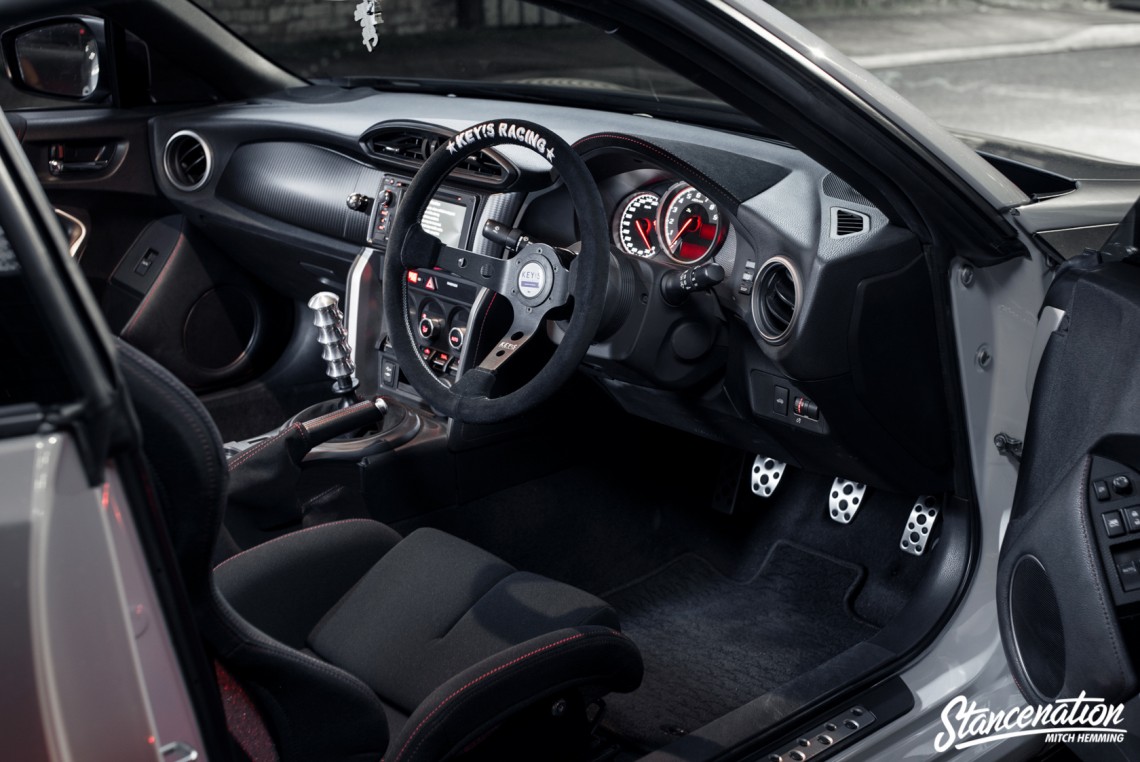 Jordan would like to give a big thanks to all his friends that have helped out with the build, but most importantly my GF for putting up with how much time I spend in my car's garage, and not hers. Furthermore, he would like to say "For all those interested in the meaning behind the Likewise stickers all over the car, and the gearknob I'm running, feel free to check out our company, Likewise that's about to launch. Visit our Instagram for more info, pictures and where to buy our products." Any who, enjoy the rest of the beautiful pictures shot by Mitch Hemming for Stancenation.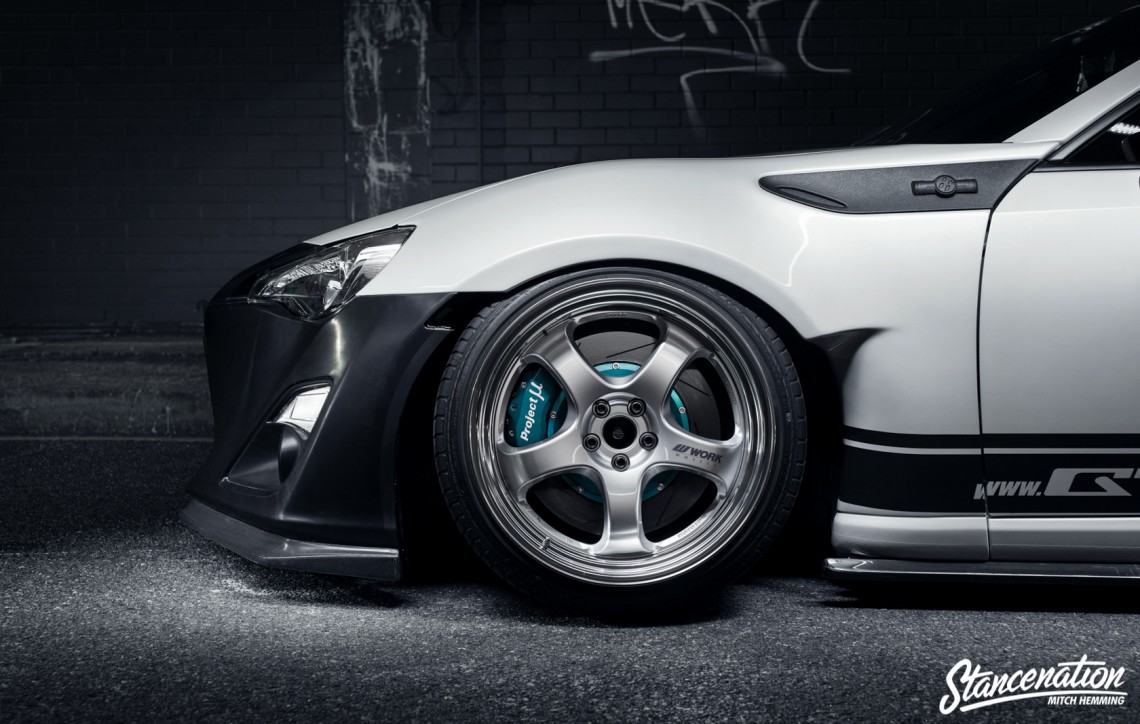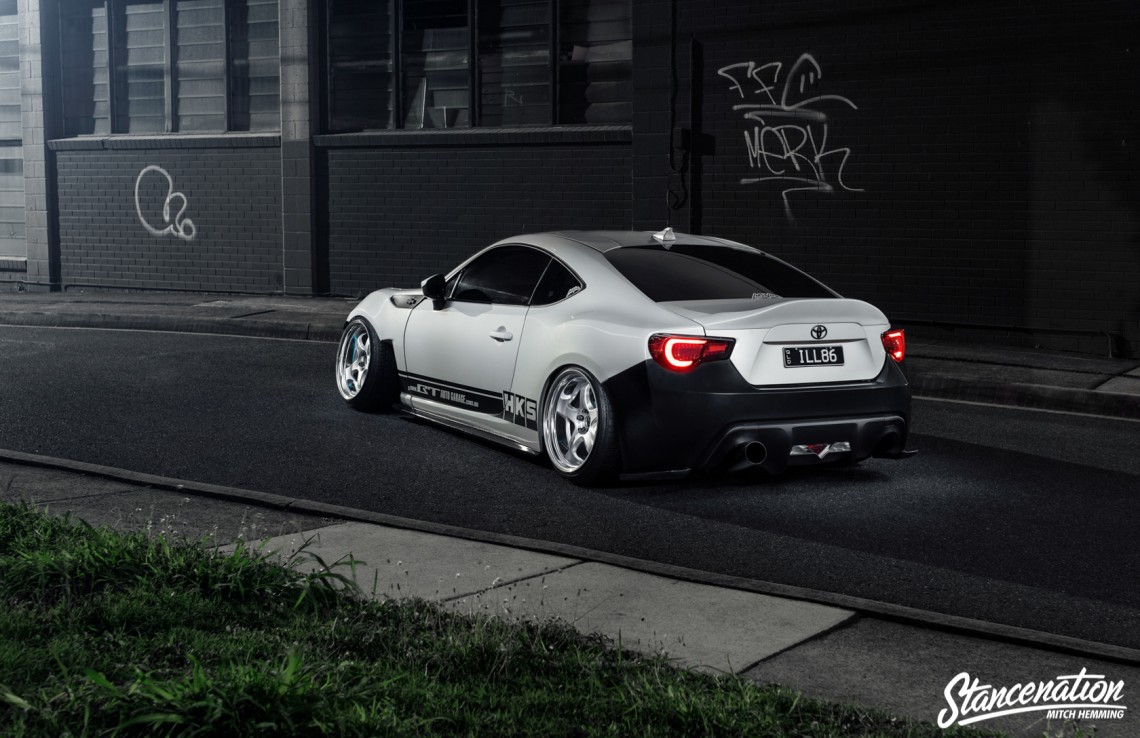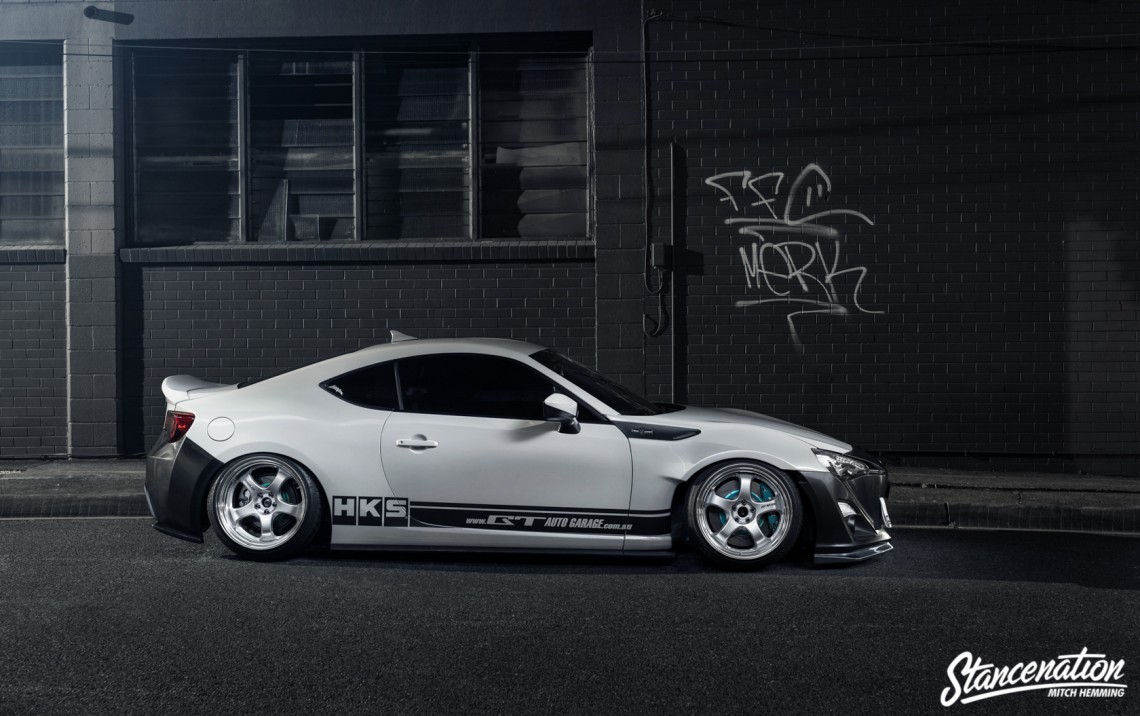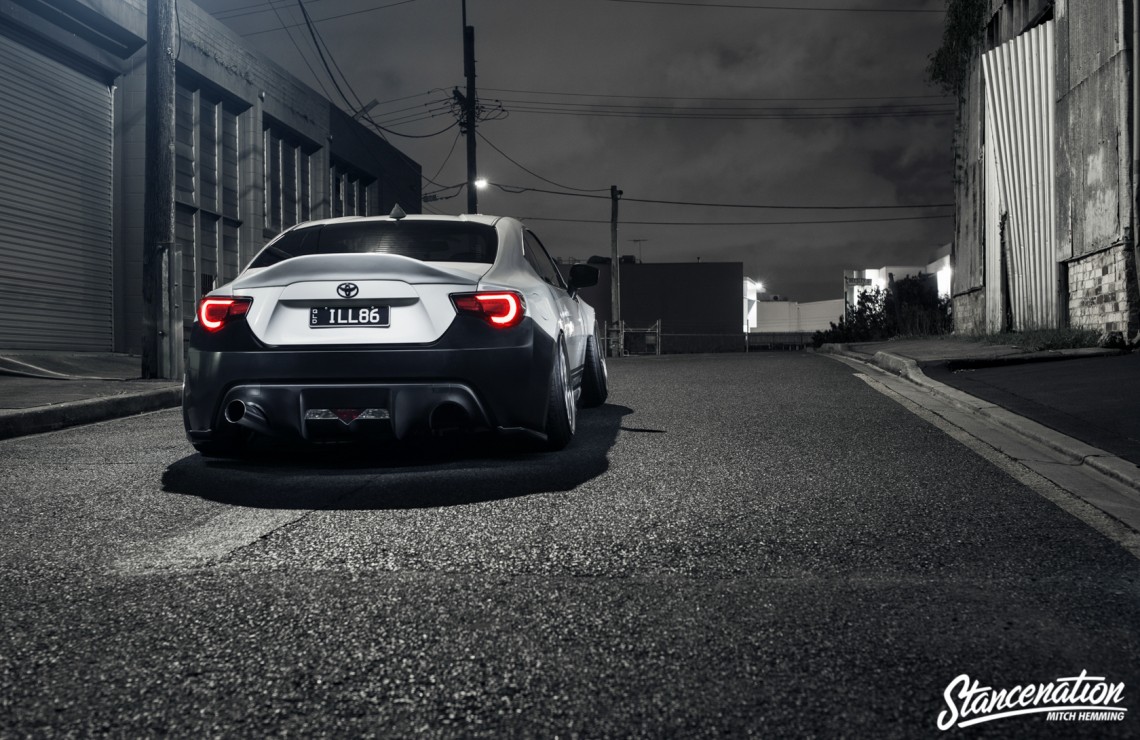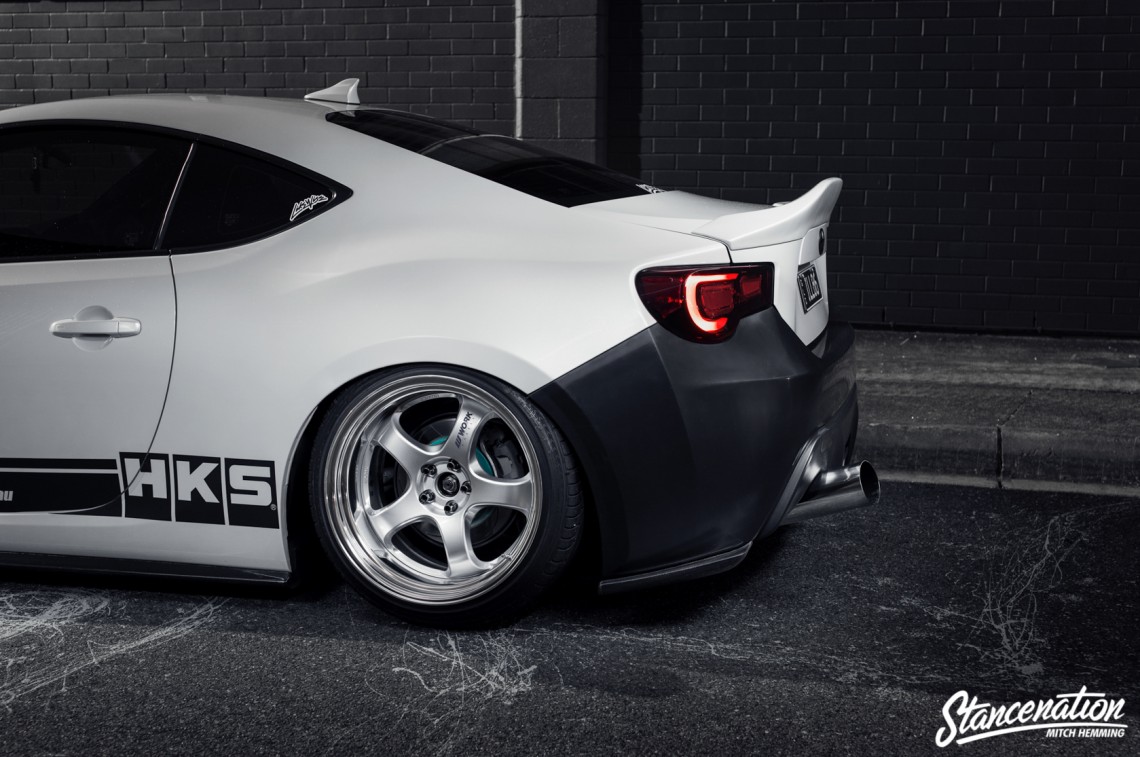 COOLING
– Full Blown Motorsports radiator
– Full Blown Motorsports oil cooler
WHEELS
– Work Meister S1R's front 18×10 rear 18×10.5
– Project MU racing floating lug nuts
EXHAUST
– Fabulous Fabrication custom exhuast
INTERIOR
– Bride Gias Sport Low Max
– Key!s Racing deep type wheel
– Works Bell slim hub
– Works Bell Rapfix II quick release adapter
– Kartboy short shifter
– We Are Likewise Finger Banger shift knob
– We Are Likewise Love Button
– JPM Coachworks shifter boot
– JPM Coachworks handbrake boot
– JPM Coachworks hood cluster
EXTERIOR
– Todoroki fenders
– Charge Speed bottom line kit
– Tom's tail lights
– Beatsonic shark fin
STOPPING
– Project Mu 4 piston BBK
– Project Mu rotor and pads
SUSPENSION
– Powered By Max coilovers
– Powered By Max rear lower control arms
– Racer X Fabrication rear upper control arms
– Racer X Fabrication front lower control arms
– Drive Shaft Shop axles
– Cusco f/r braces and sway bars
– Hardrace tie rods
– Whiteline positive shift bushing
– Whiteline anti-dive caster correction bushing
– Whiteline rear crossmember mount bushings
– Whiteline rack & pinion mount bushing
– Whiteline positive shift kit