We're a few months past SEMA, Tokyo Auto Salon has come and gone, and we're about to start seeing coverage of Osaka Auto Messe flood our social media timelines, but we're going to rewind a bit to SEMA 2017.  We here at SN are familiar with the shop Central Pine which has its US-base in sunny southern California, but the rest of world wasn't so familiar with them.  However, after SEMA 2017, it seemed the rest of the world couldn't stop talking about them, and it's not a big surprise why.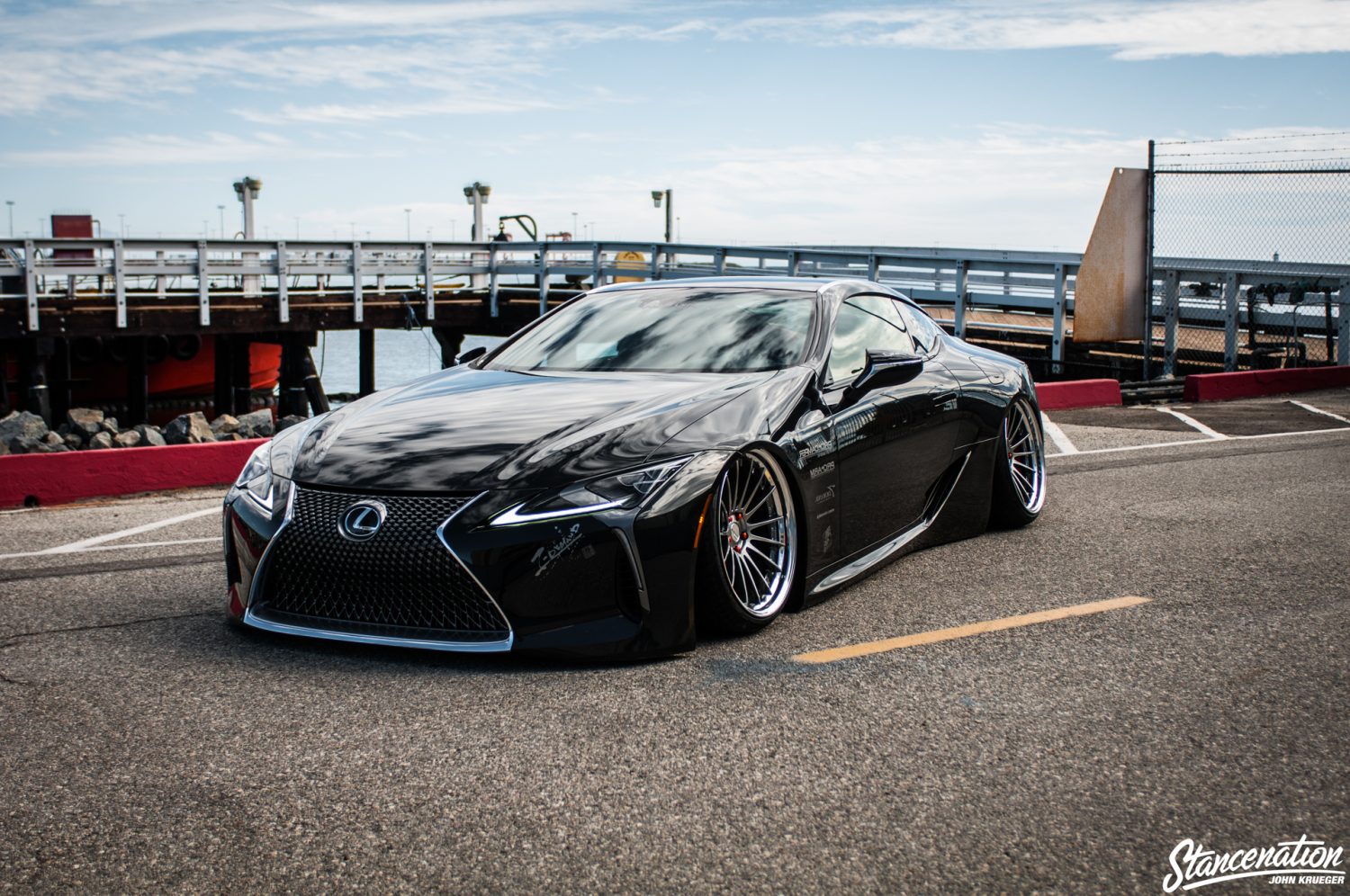 So, how do you make a big splash at a show such as SEMA?  Well, a good start would be taking Lexus' brand new, $100k, sports coupe and slamming it to the ground.  Despite it's simplicity, the car demands attention and you better believe that people looked and took notice.
Sam Hagen is the man behind Centra Pine and T-Demand USA, and knows a thing or two about low-style and VIP.  In order for him to really make a mark in the US, he knew he needed to bring something special for SEMA, and once again enlisted the help of Yasuyuki Matsumoto (the boss of Central Pine Japan) and Takashi Tanaka (president of T-Demand) to build the LC.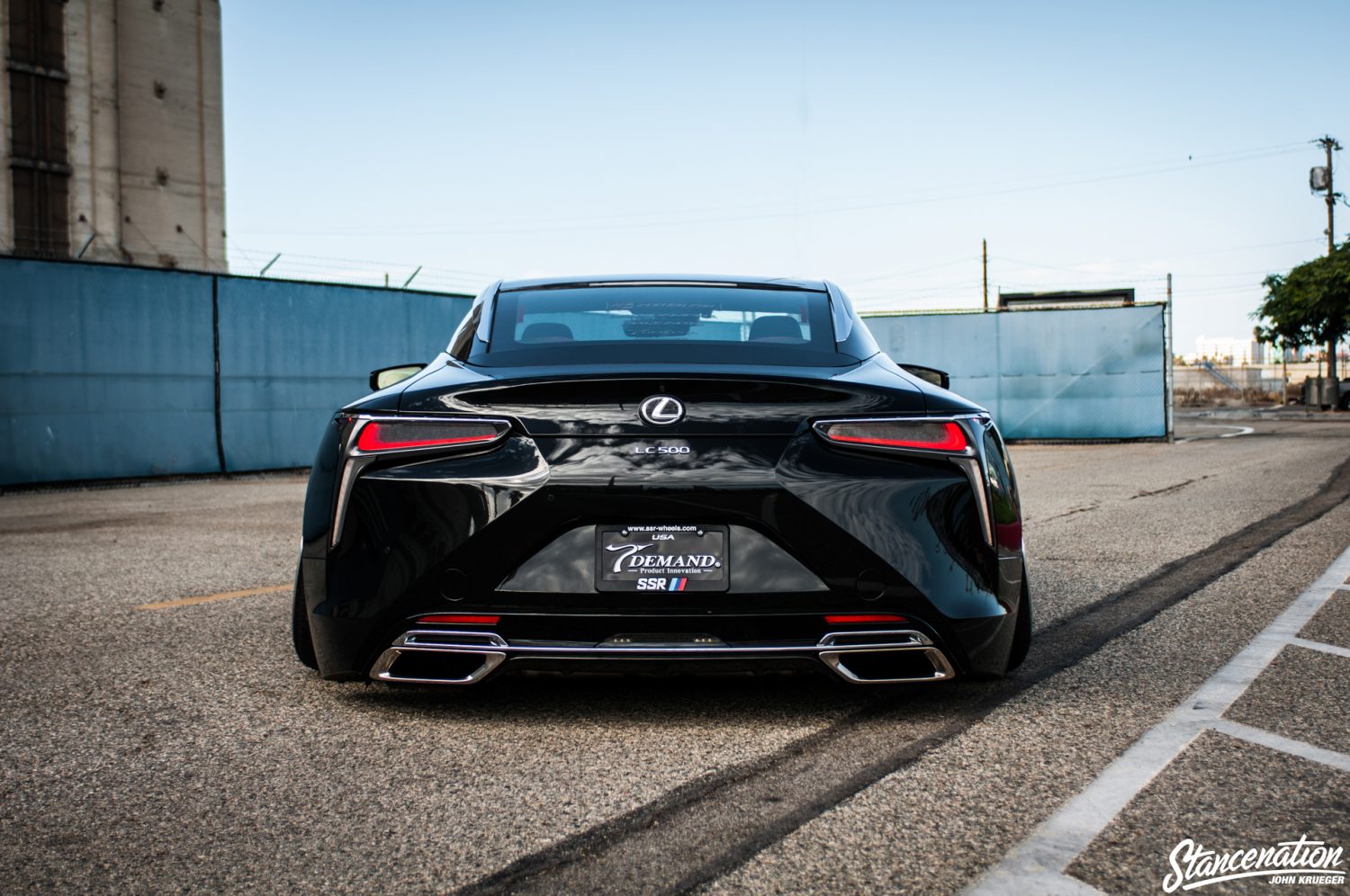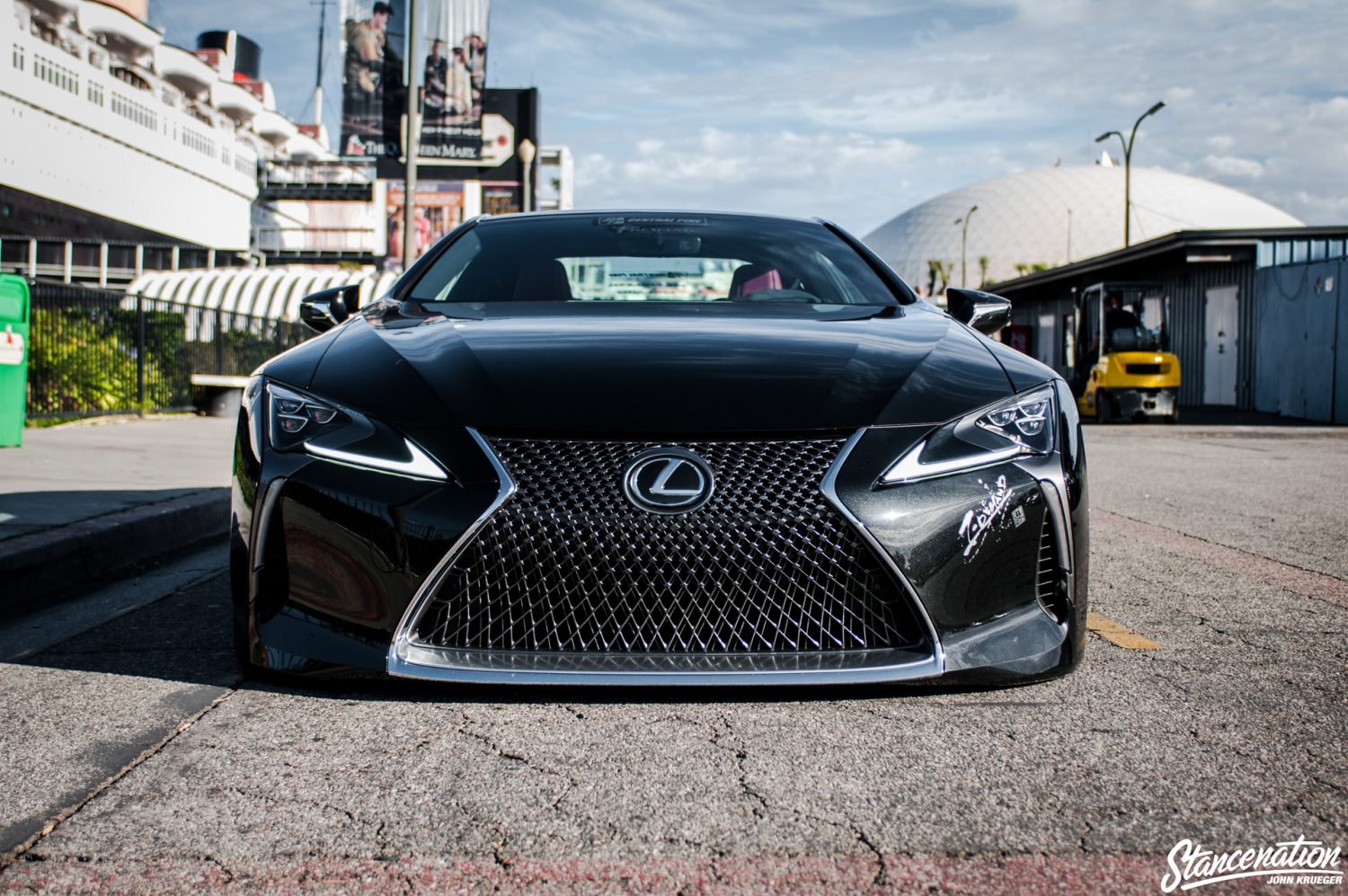 We'll dive right into the suspension part of this car.  Most think it's just bags and wheels, but when T-Demand is involved, it's always a lot more than just that.  In fact, a lot of the LC suspension parts that T-Demand now offers were developed on this car as this car was completed before Tanaka-san's own LC back in Japan.  The suspension is centered around a T-Demand PRO-DAMPER air suspension system with slim bellow 3s bags and their V8 management system with seamless tank and hardline setup.  This is a direct, bolt-in kit that's all made in-house in T-Demand's facility in Japan.  The kit is controlled digitally through a touchpad mounted in the cabin or via an iPhone app, and offers preset ride-heights maintained through pressure sensors as well as the ability to fine-tune the height on the fly.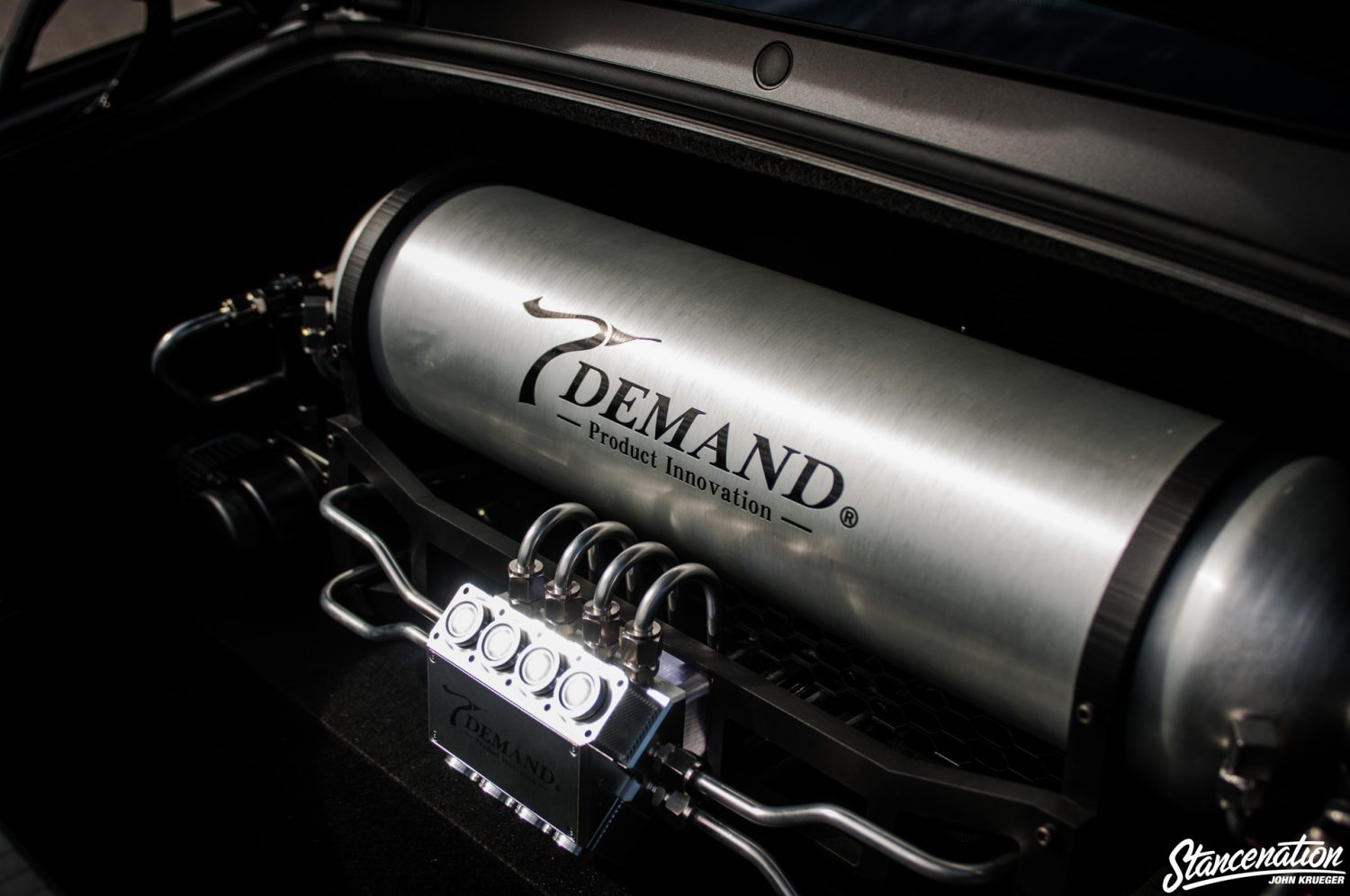 Along with the PRO DAMPER air suspension, the LC features T-Demand's full PRO-ARM system along with their special type, short knuckle to achieve an even bigger drop in ride height.  The PRO-ARM system includes front and rear upper controls, rear lower control arms, rear toe arms, and front tension arms.  This allows for full control of camber and toe capabilities, and as demonstrated by Tanaka-san at the Central Pine shop in California, makes the car drive as it came from the factory.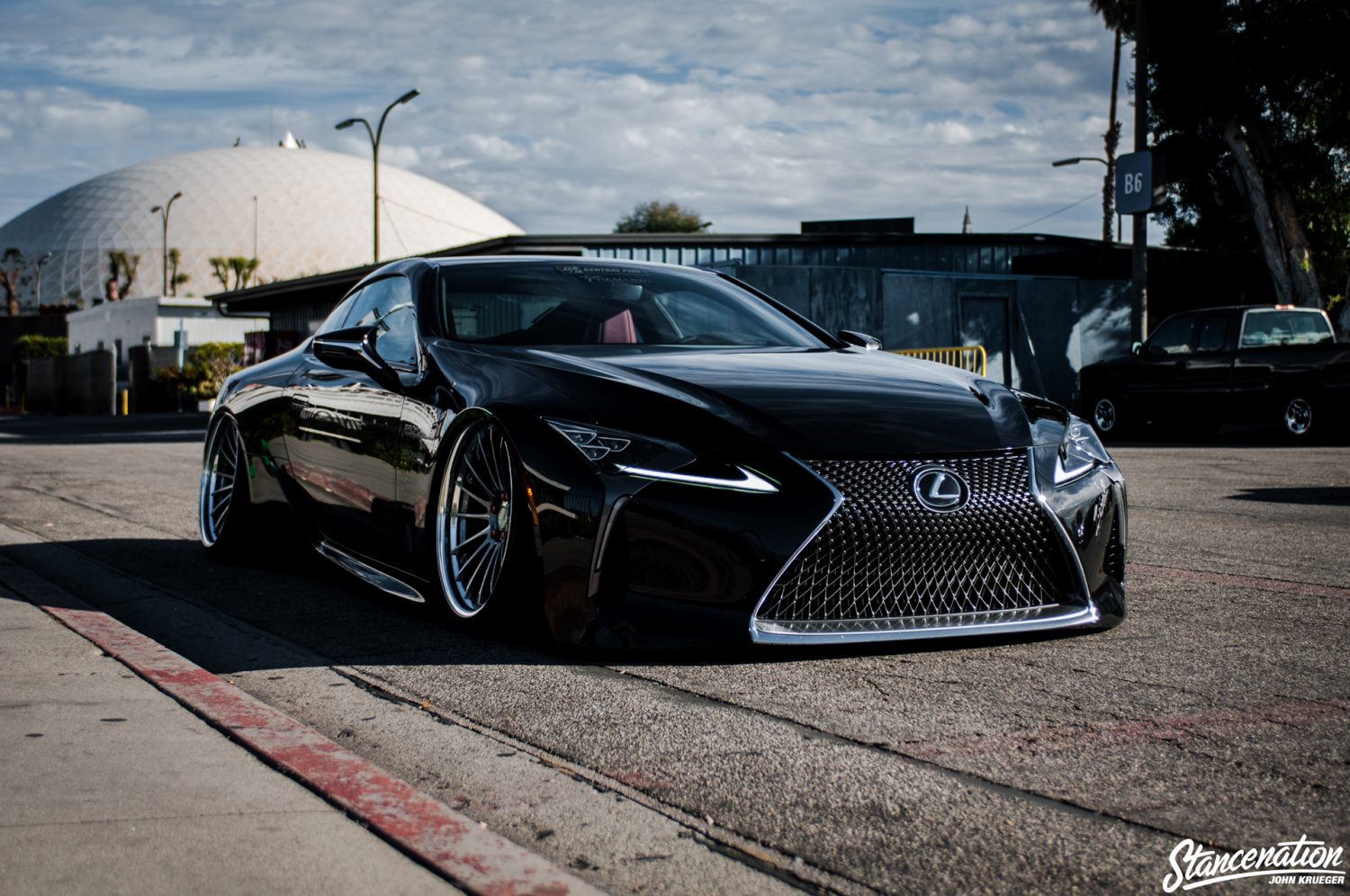 With the rest of the car being very simple, the stance and fitment of the LC needed to be spot on so the wheels could not disappoint.  Central Pine and T-Demand happen to have a very good relationship with SSR Wheels so it shouldn't come as a surprise that a set of SSRs are sitting under the arches of this LC.  Coming in at 21×9.5 and 21×10.5 both with Super-Low disc faces, the SSR Executor CV04S wheels look fantastic, and match the sporty and executive look of the LC perfectly.  Of course sitting just behind the massive wheels is a set of equally massive brakes.  The factory LC brakes are big enough, but the guys weren't going to let that one slide.  Sitting at all four corners is a full T-Demand big brake kit with 8-piston calipers all around as well as 405mm rotors all around.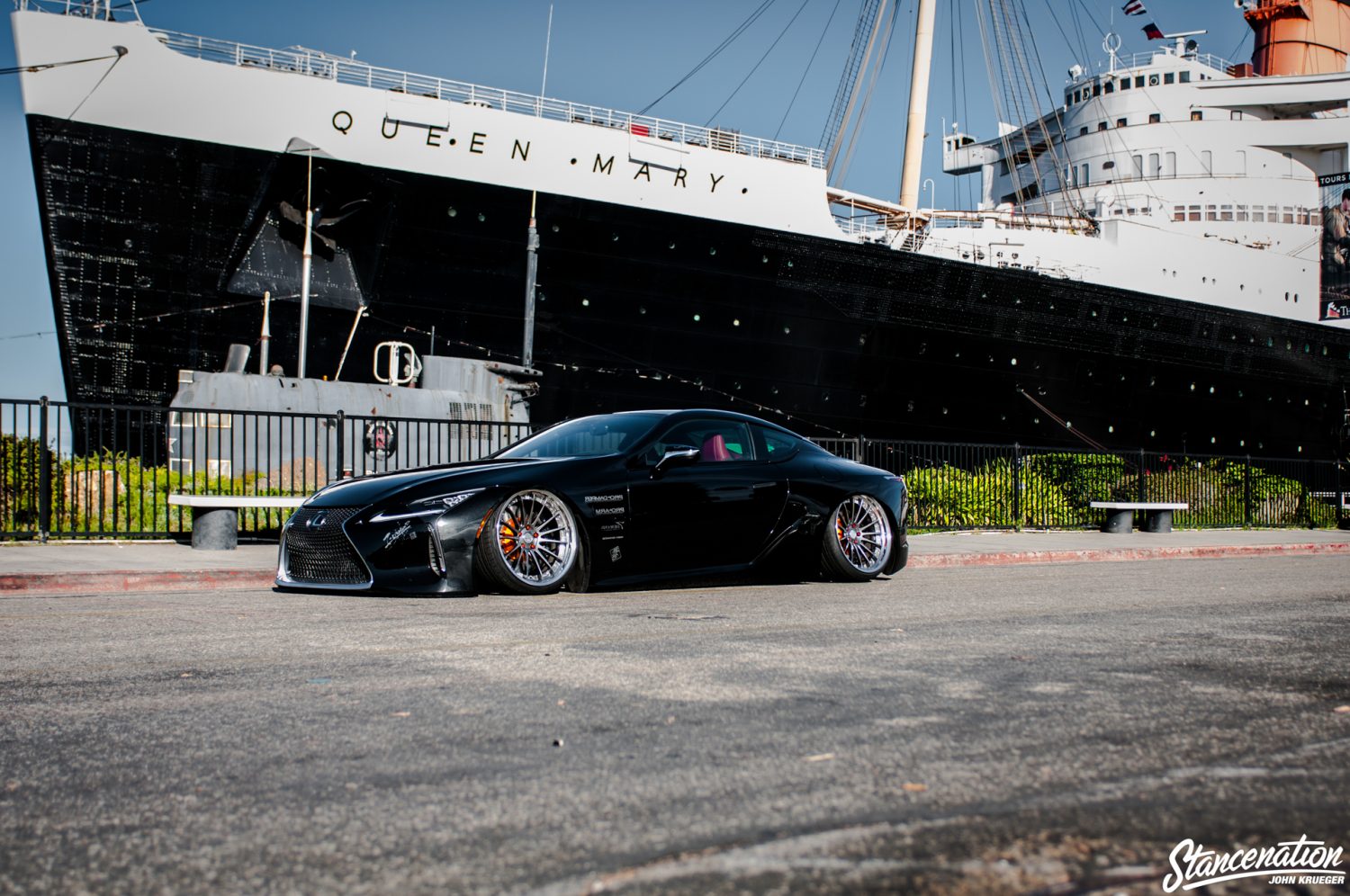 With Tanaka-san fine-tuning the alignment, the LC airred out is pretty much perfect.  The stock body practically touches the ground, and the wheels tuck perfectly under the fenders with no room to spare.  The camber is tame compared to Sam's usual tastes, but honestly it suits the car perfectly.  When driving though, the car looks just as good, and you better believe that Sam drives this thing as low as possible.  Following the crew back from Las Vegas to SoCal, and later to San Diego and back for VIP Fest, I can attest to Sam and Tanaka-san driving this car slammed.  Hell, see for yourself  in the opening video.  The car is a stunner, and caused quite the stir on the internet when it debuted at SEMA, and it hasn't stopped since.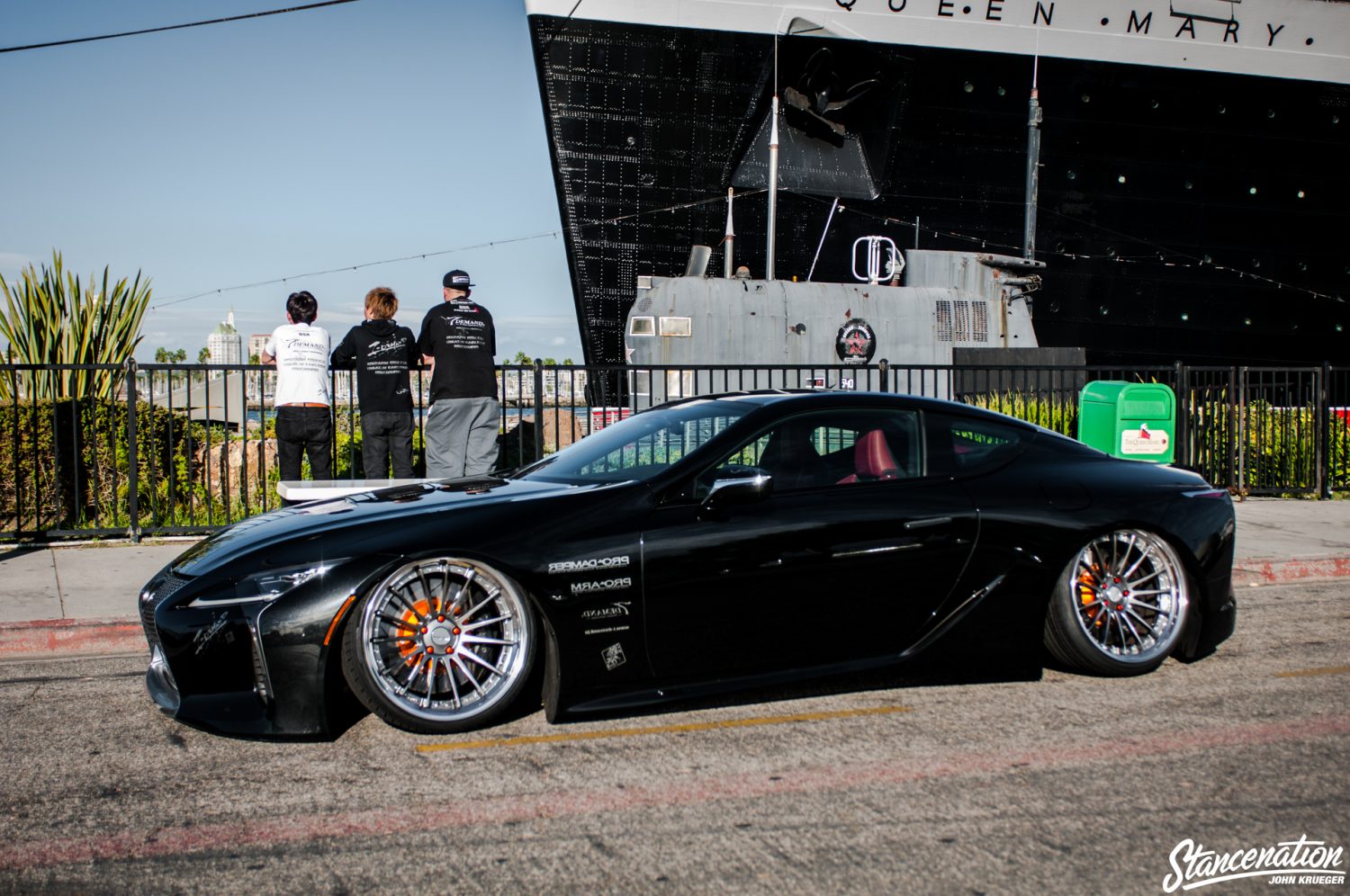 It's great to see a shop like this in the US succeeding and bringing this style to the forefront of the culture.  Partnering with Japanese companies and bringing their parts over is one thing, but actually bringing the people over from Japan to build a car with is another level.  I got to spend a week with Sam, Takashi, Matsu and I got to see their enthusiasm first-hand.  They're car guys just like everyone else, and they work hard and just want to share their passion with the world.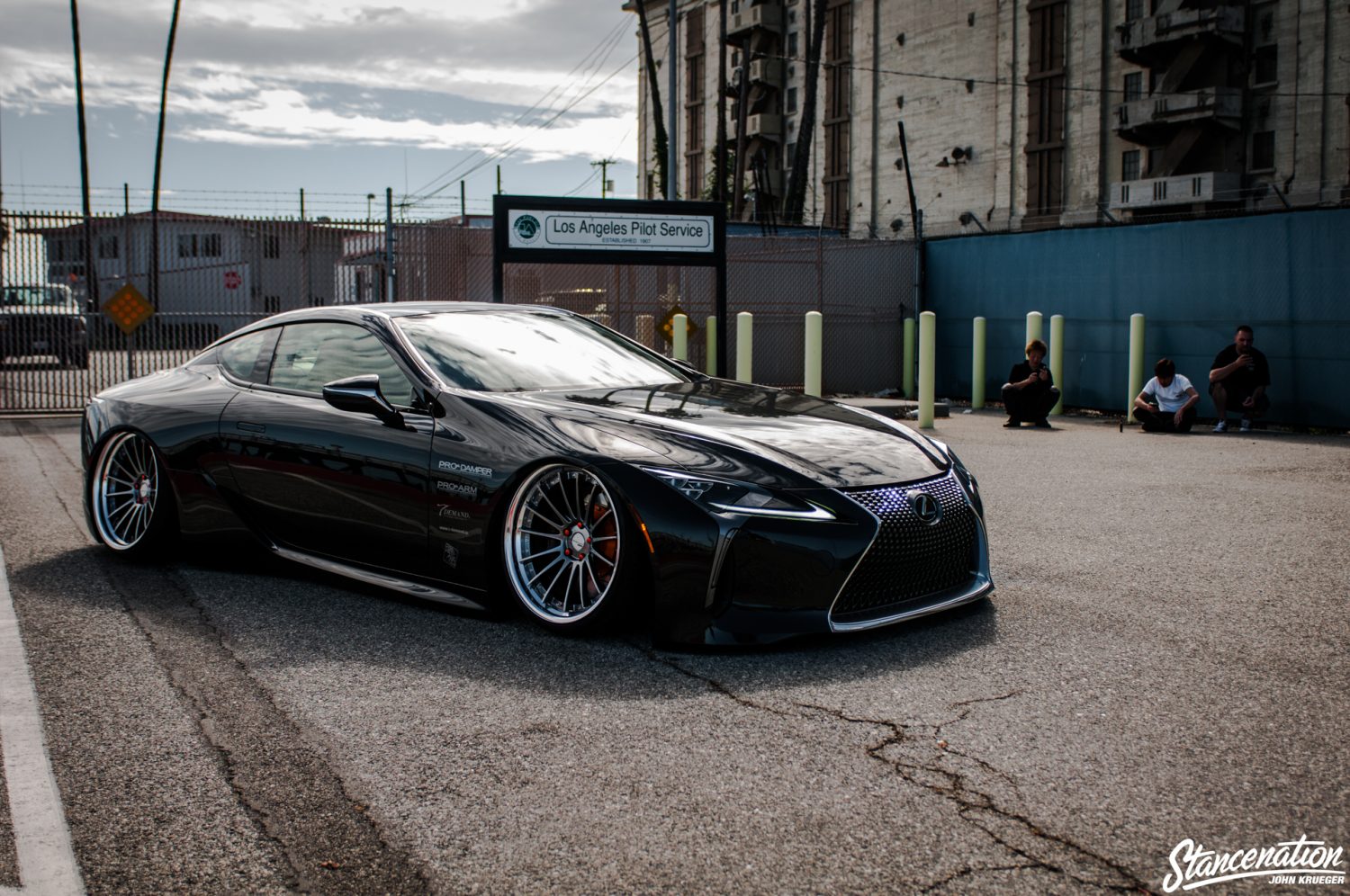 With such a big impact created at the past SEMA show, one has to ask how Sam can top the LC.  All I can say is stay tuned because he has some things under wraps that he plans to bring to SEMA for 2018.  As for the LC, you can catch it around the SoCal show scene and at their shop in Placentia, CA.  Big thanks to Sam, Takashi, and Matsu for letting me tag along and shoot the car.  Don't forget to check the dope video at the top of the article too by newcomer, Kekoa James.  Till next time.