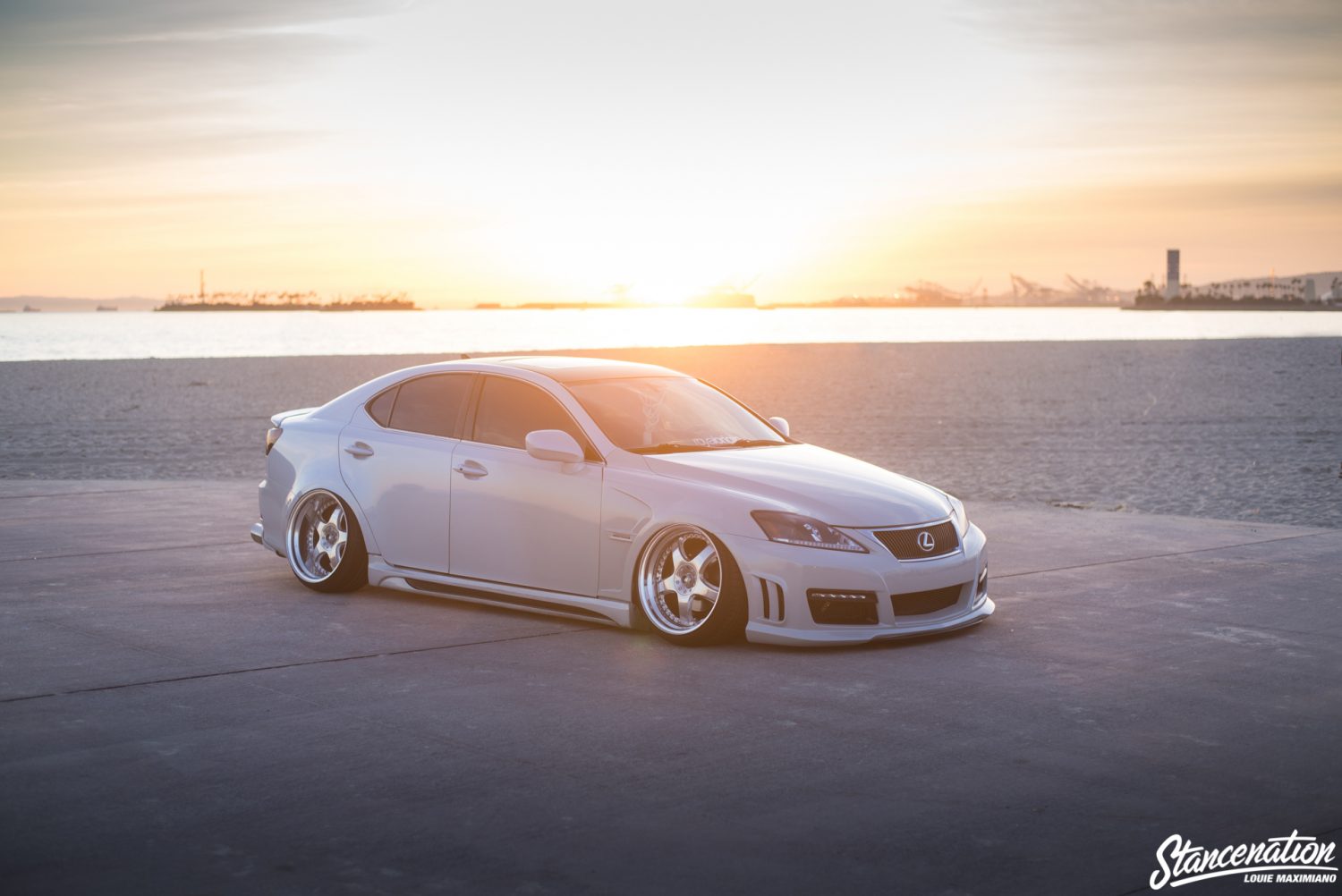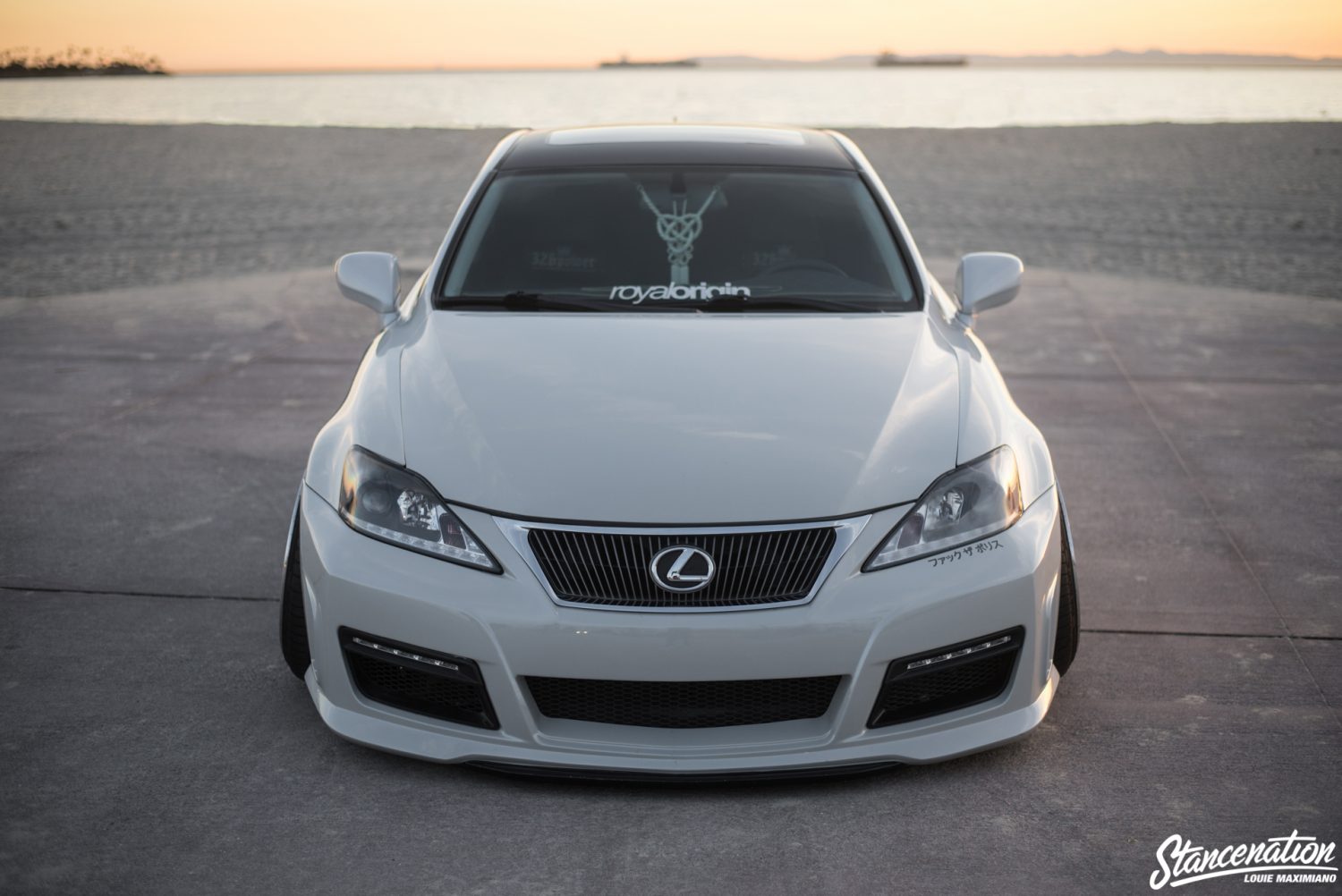 When building cars, sometimes one's vision for their project may change or evolve. This is what happened exactly with Minh Nguyen and this IS250 before us. Minh is a repeat offender here at StanceNation, with his first project we featured some years ago. It was a visually loud IS300 sitting on candy purple RPF1's. However, gravitating towards his love for the VIP style, he wanted to try his hand at that with his IS250.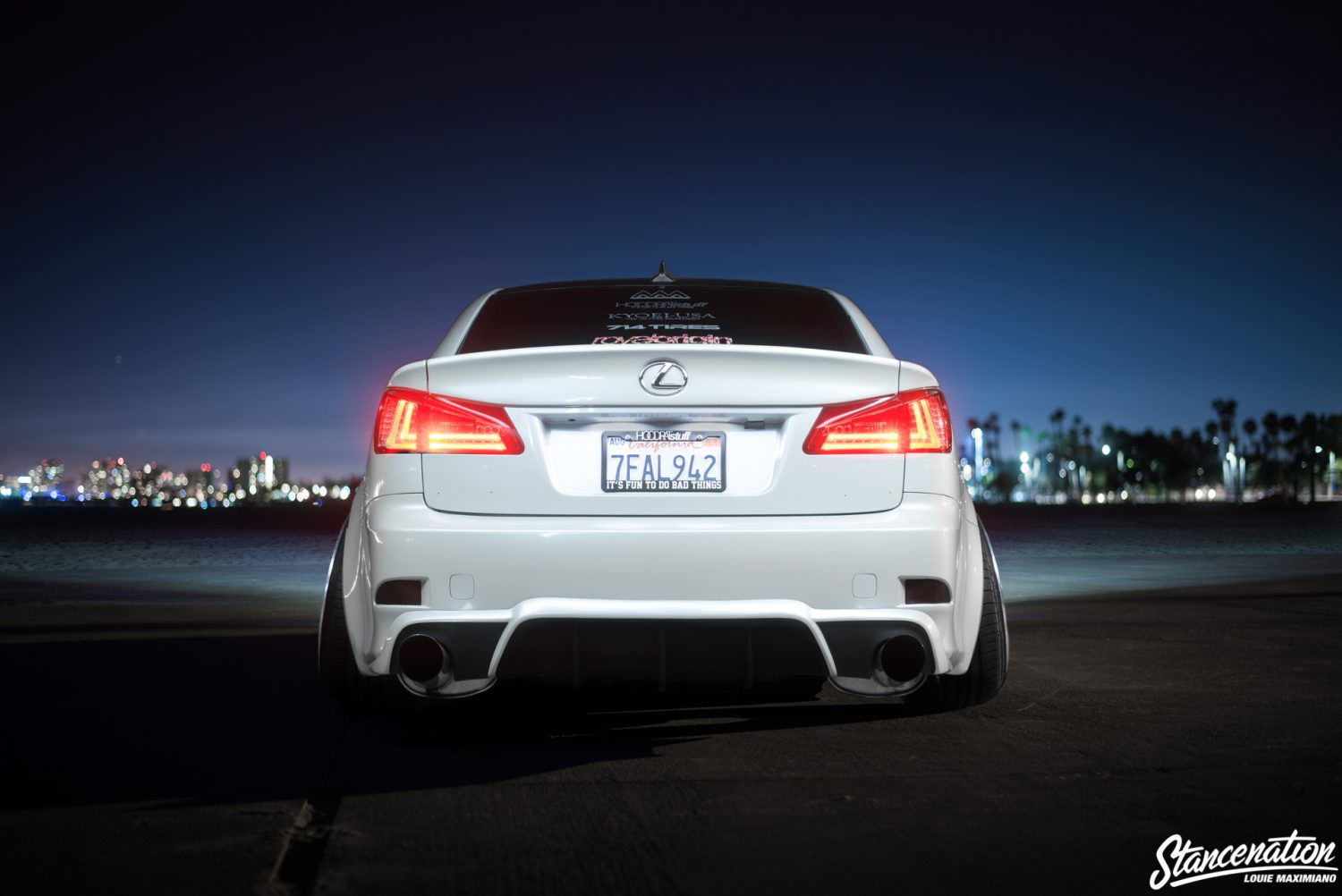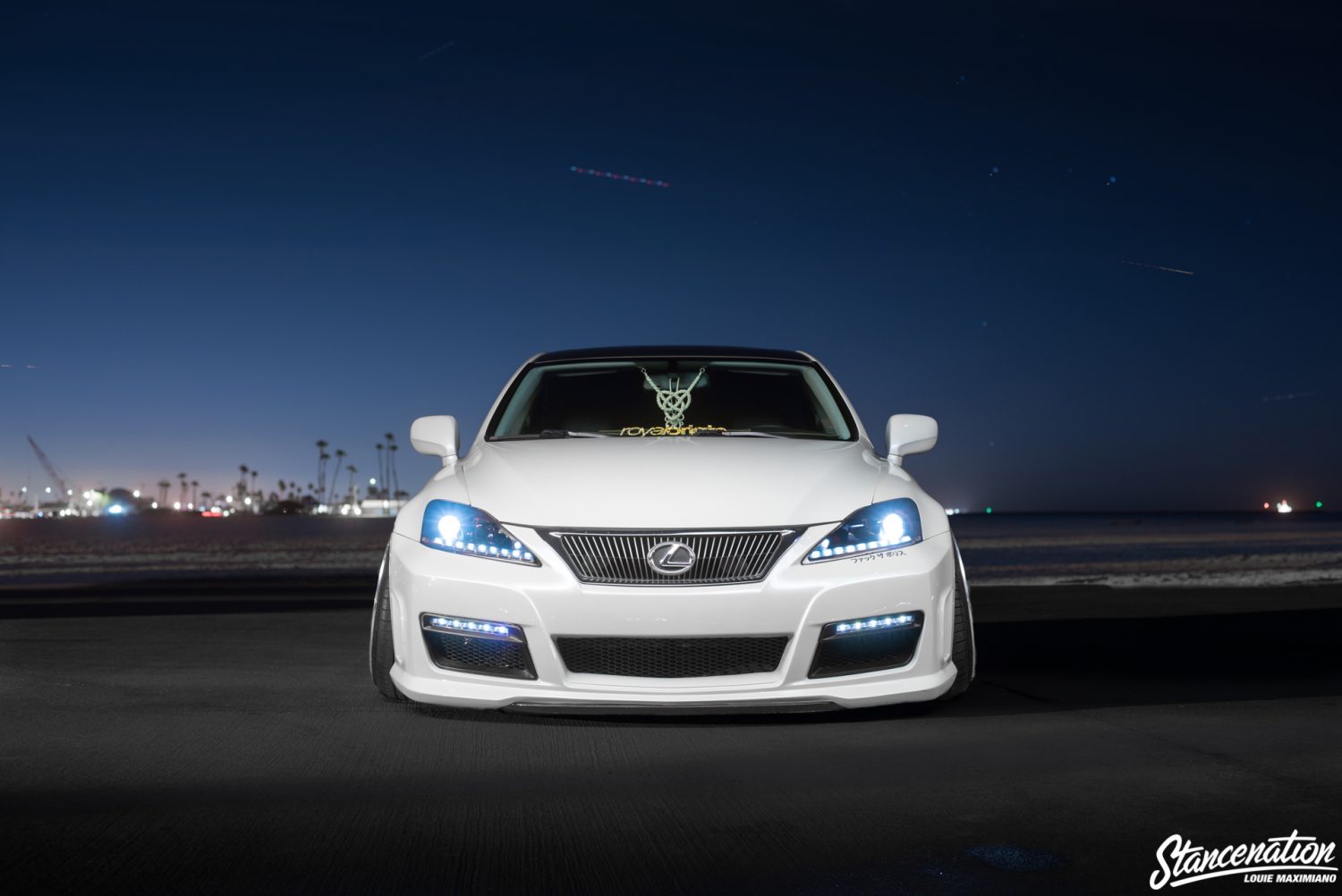 A neatly twisted Shirotsuna and Fusa combo sit in the windshield. It's colloquially known as a "VIP Pretzel" and if I recall correctly, symbolized luck and protection within the Japanese culture.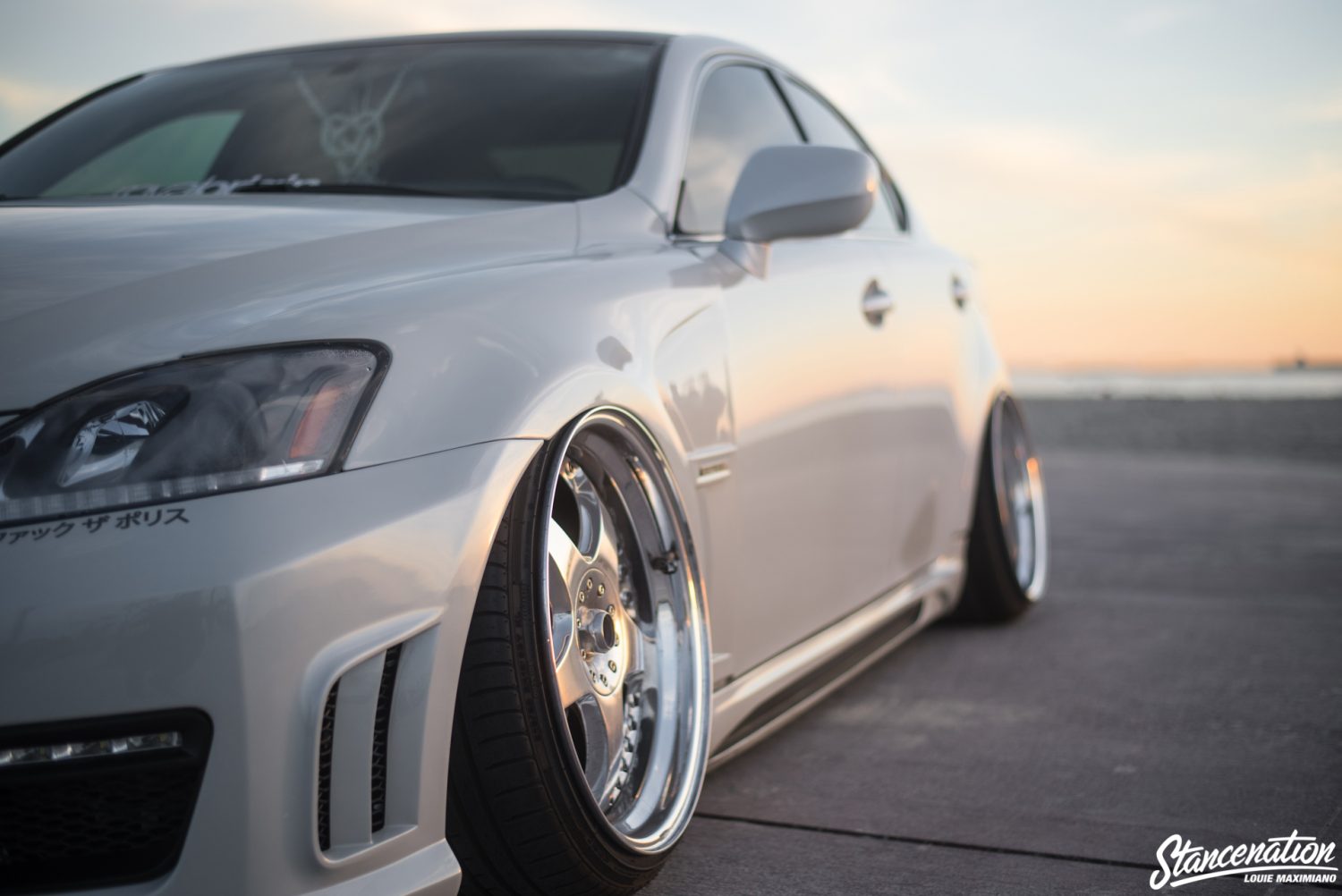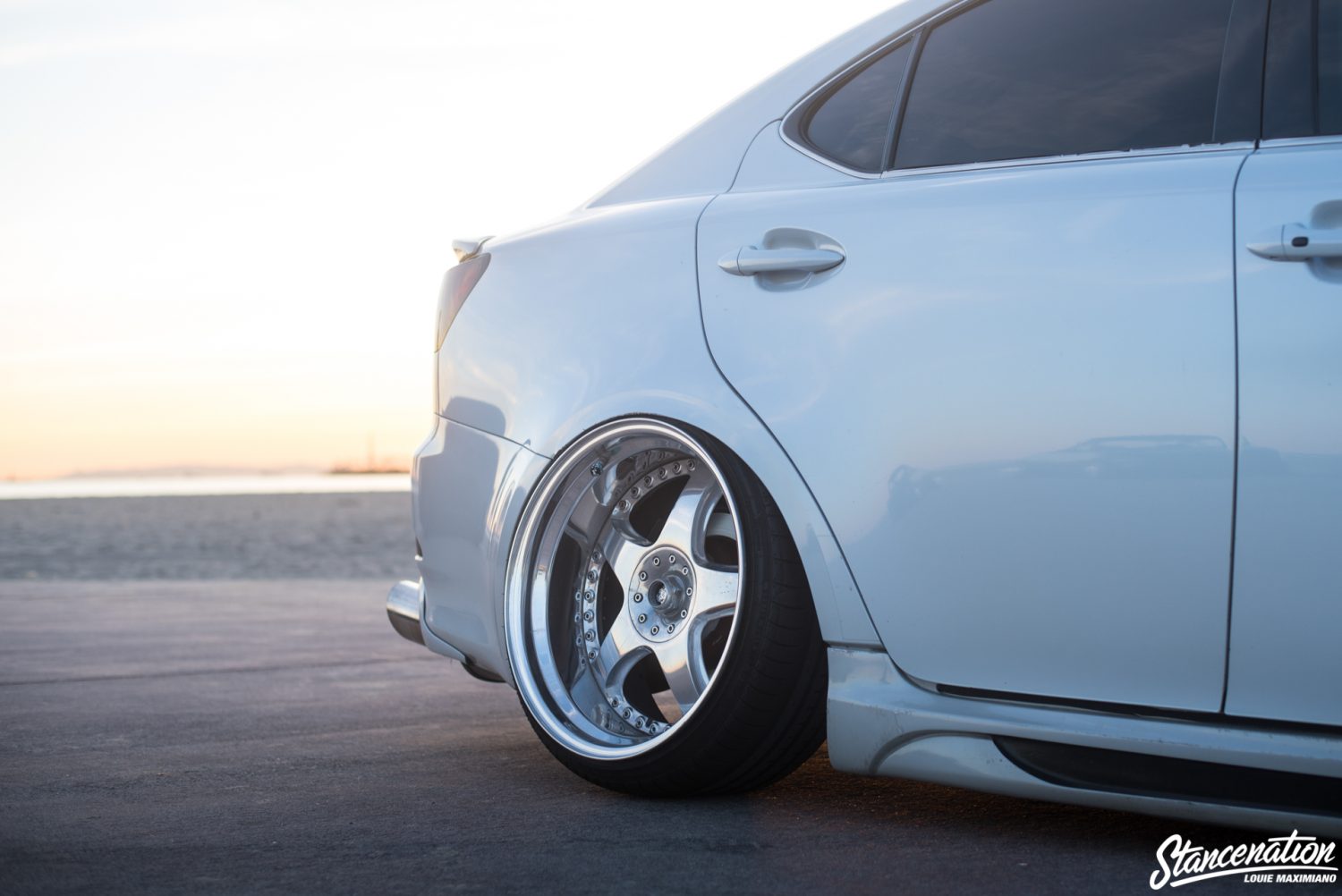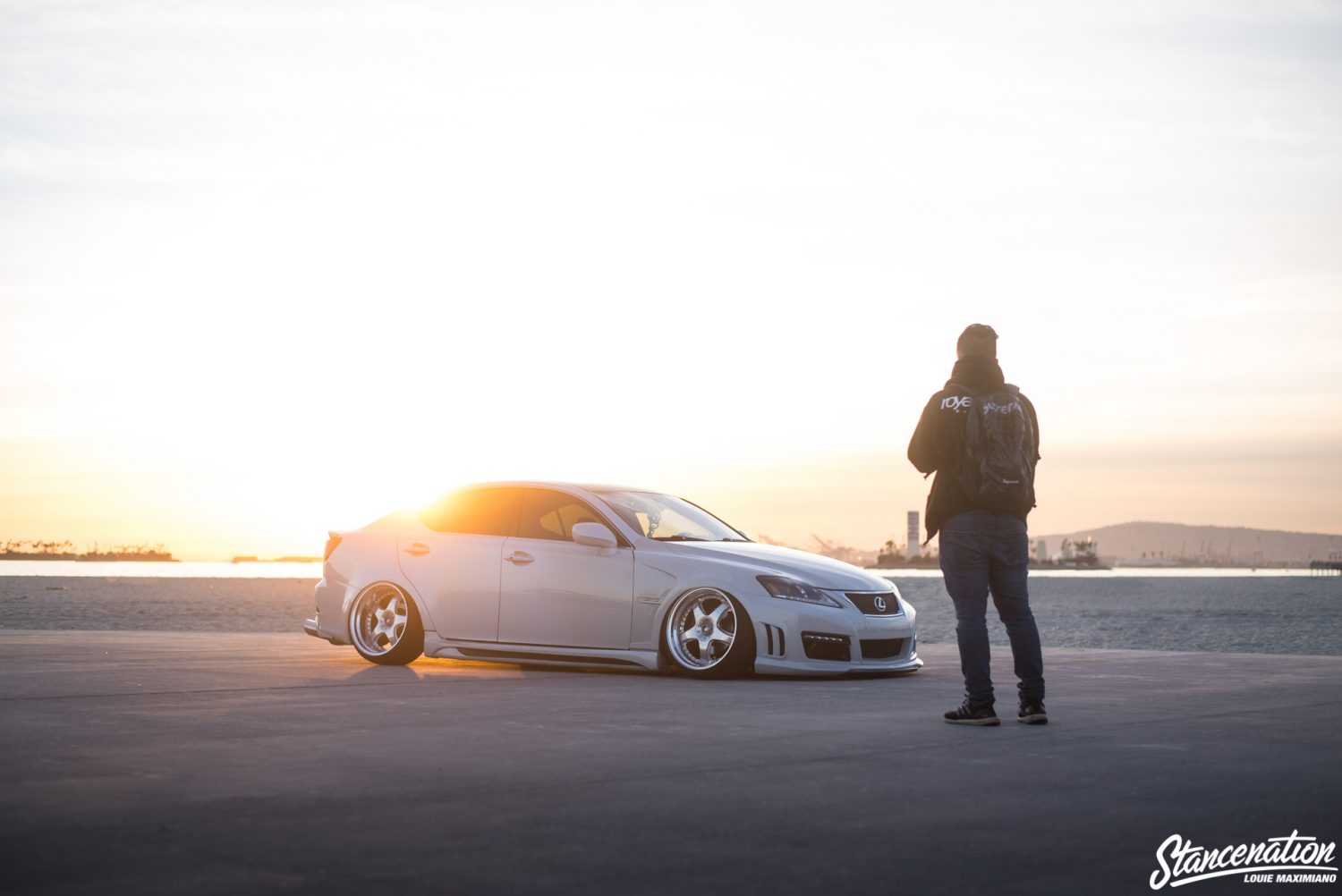 In the 9 years of ownership, the hardest thing for Minh was to achieve the amount of camber in the front that he is currently running. Originally running a static set up, Minh walked and talked the slammed static life. However, he could not pass up the chance be bagged, as he was offered installation and parts for cheap. However, after installation, the mechanic did not torque the wheels to spec, and during the drive home, his wheel flew off and hit another car. I can personally say I understand how he feels as the same thing has happened to myself.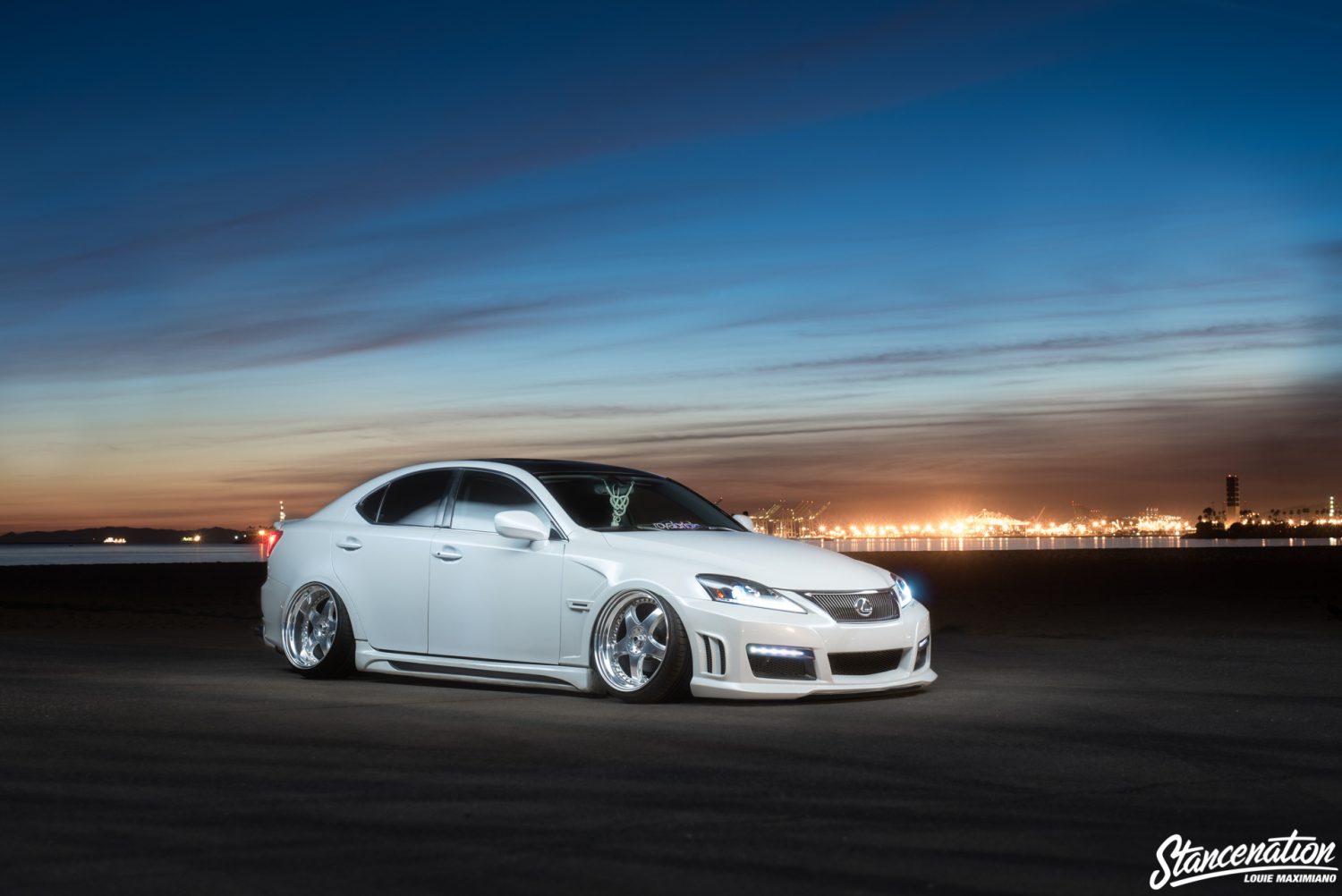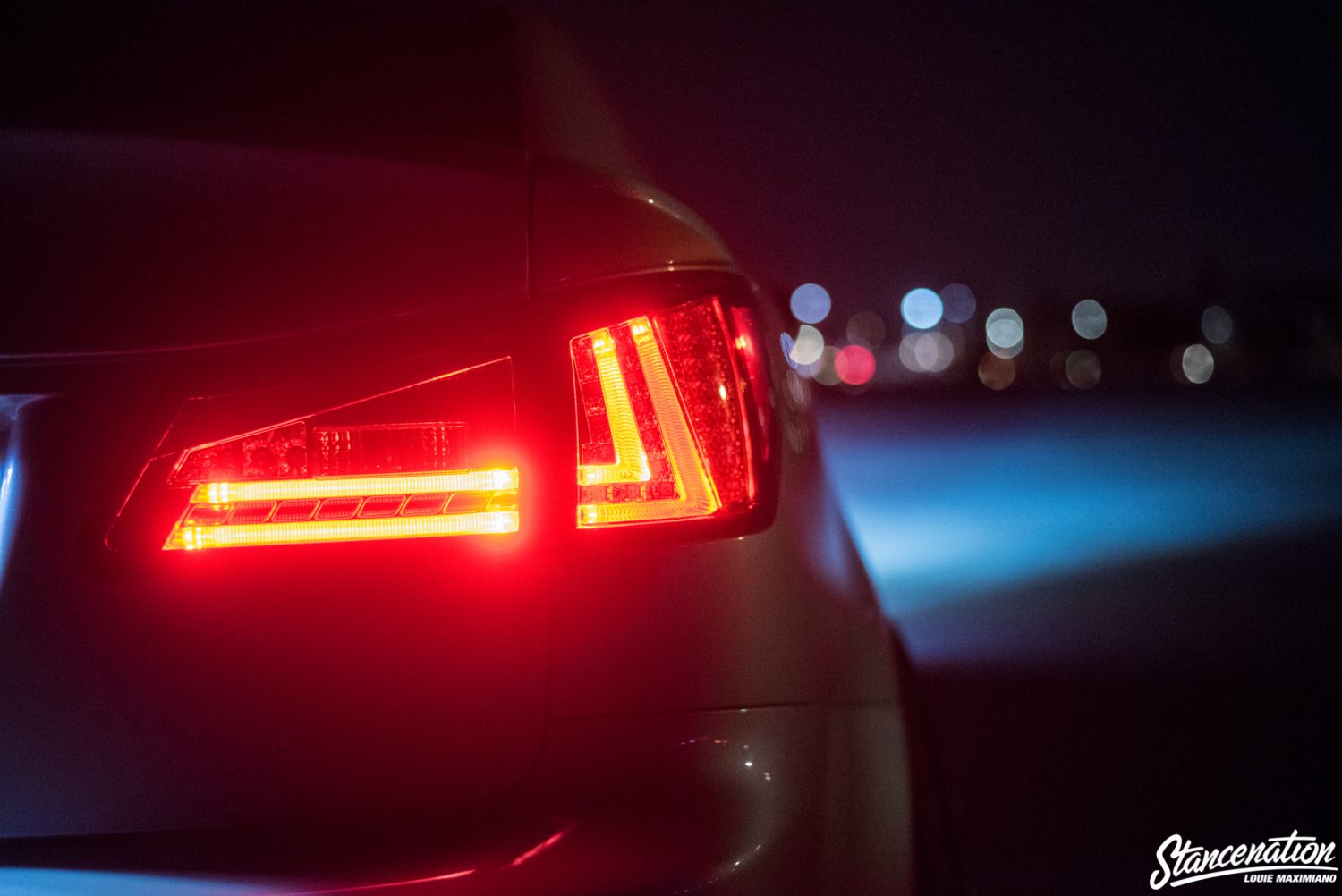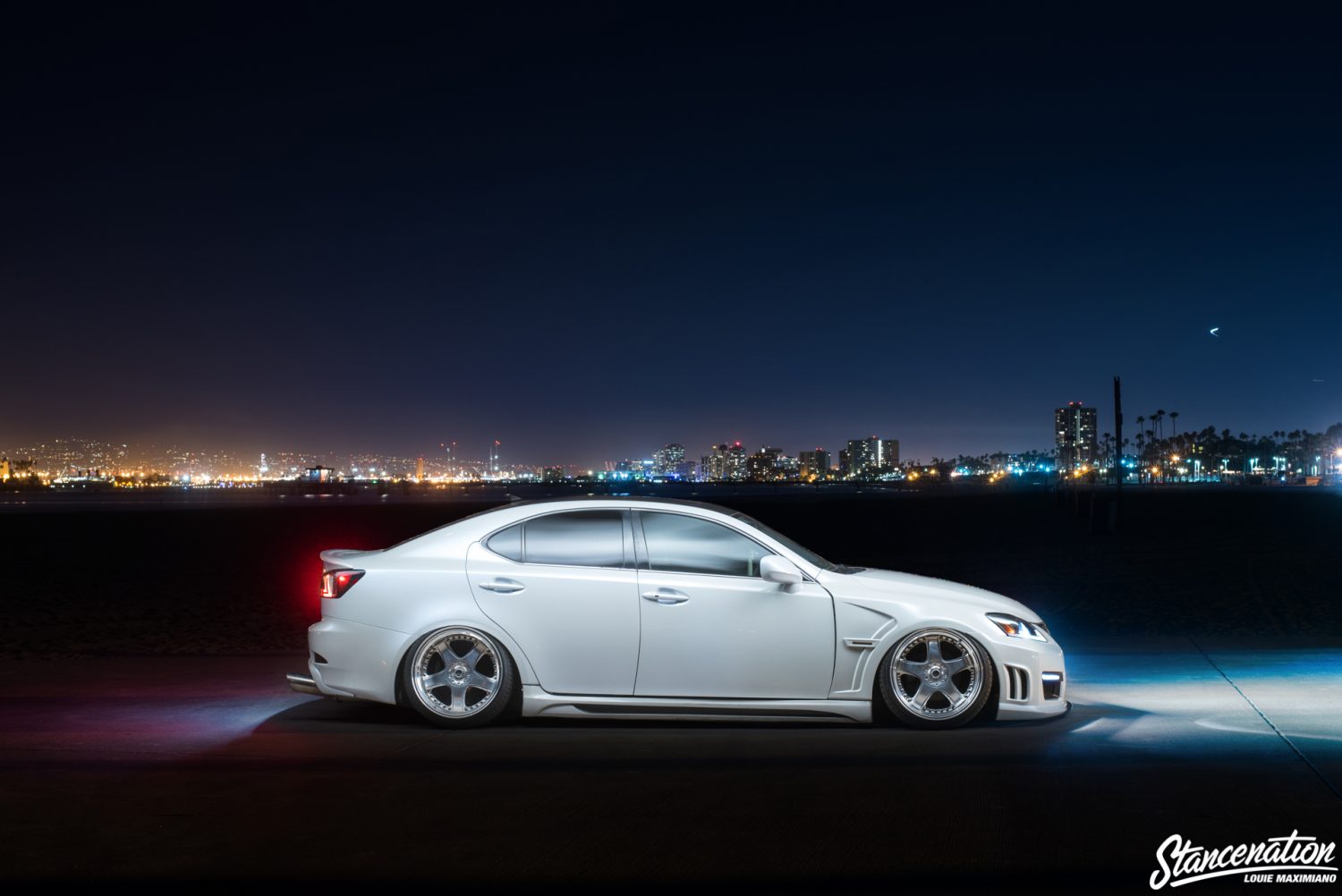 Achieving such fitment was not easy. To get the suspension geometry dialed in perfectly, Minh relies on a combination of Megan adjustable arms, Nagisa RCA's, and even placing a 326Power Spring on top of the bag. With all the trial and error, it was worth it, as the wheel and fender sit very close together. None of that could be possible without the help of Air Lift Performance latest bag system which features much thinner struts for more clearance.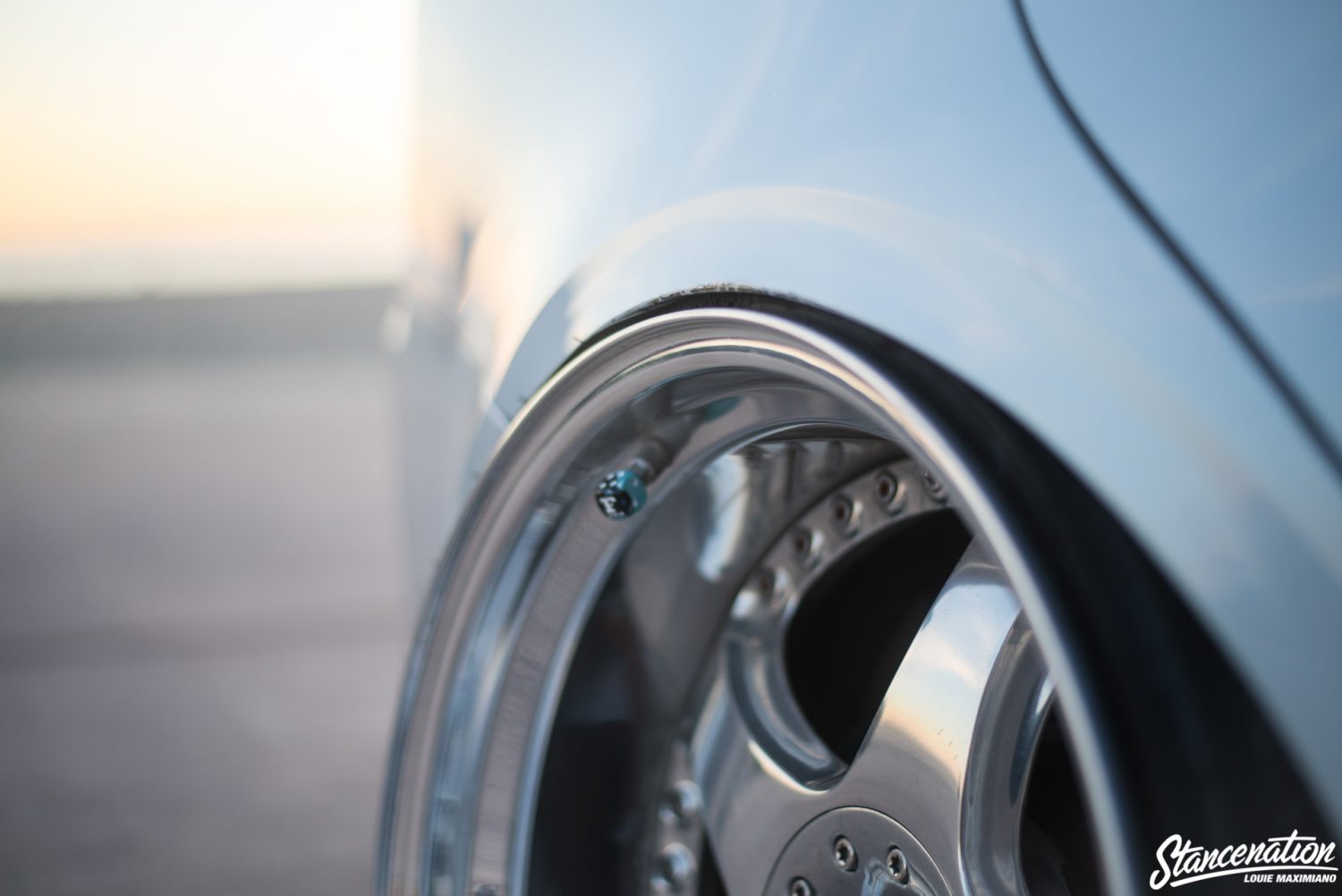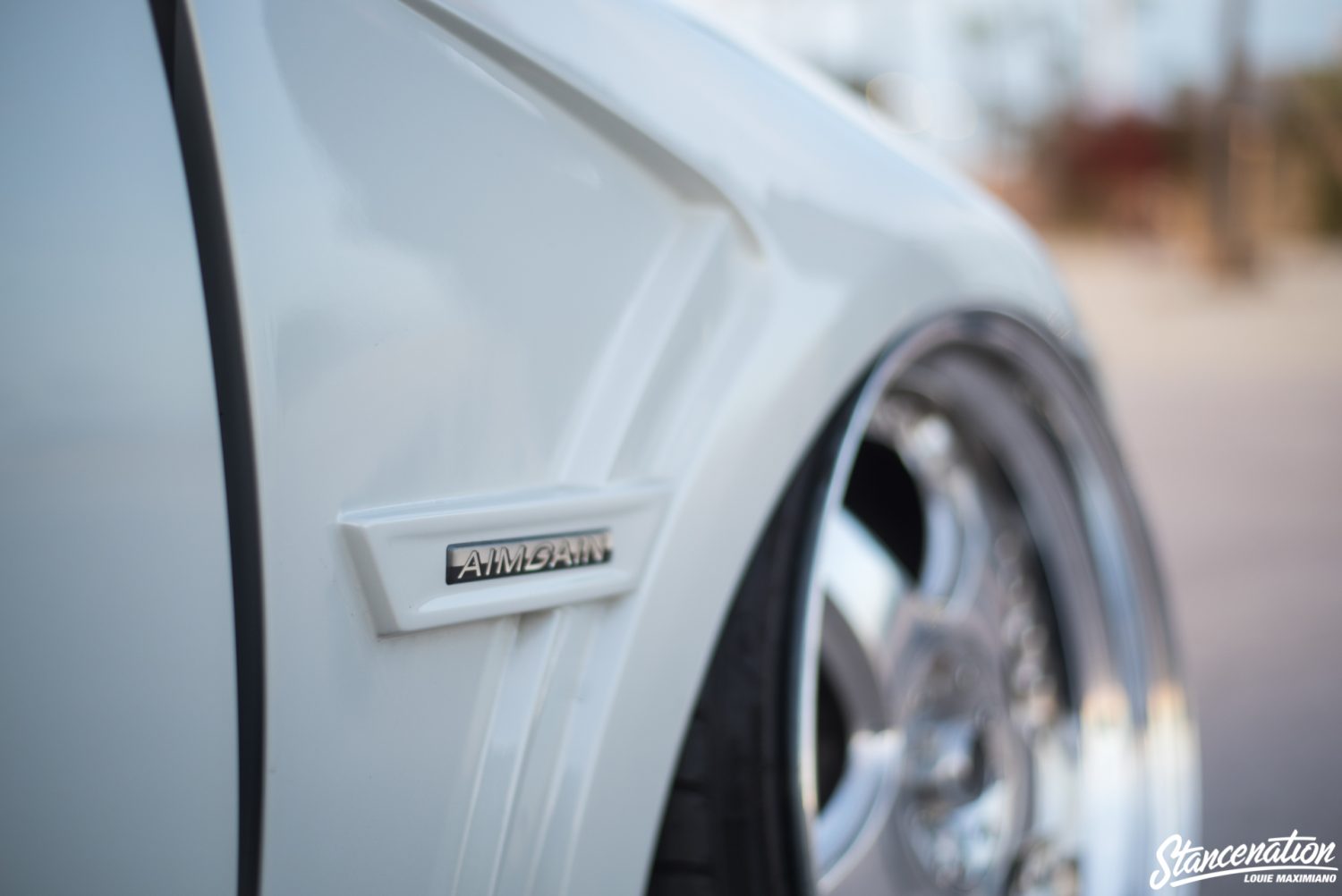 Currently sporting all Aimgain aero, Minh actually fell in love with Junction Produce in terms of VIP. However, he did not do his homework and found out after buying the car that Junction Produce did not manufacture a kit for the IS250. He decided to get with Aimgain instead. With their signature style fenders, you cannot miss the double vented fenders. In the future, Minh tells us he is looking to LS Swap the engine and rock the ISF Widebody kit that he has sitting in storage. His love for JP hasn't faded as he has the Scara, Type 2 Exhaust, and even the sandals.