We made a trip to Japan back in April for our StanceNation Japan G Edition event in Nagasaki, but due to the unfortunate earthquake down in Kumamoto we had to cancel the event last minute. We were extremely bummed about having to cancel the event but it was the right thing to do, there is no doubt about it. That meant that there was 3-4 extra days to spare, so it only made sense to spend some quality time with a few of the AIMGAIN demo cars.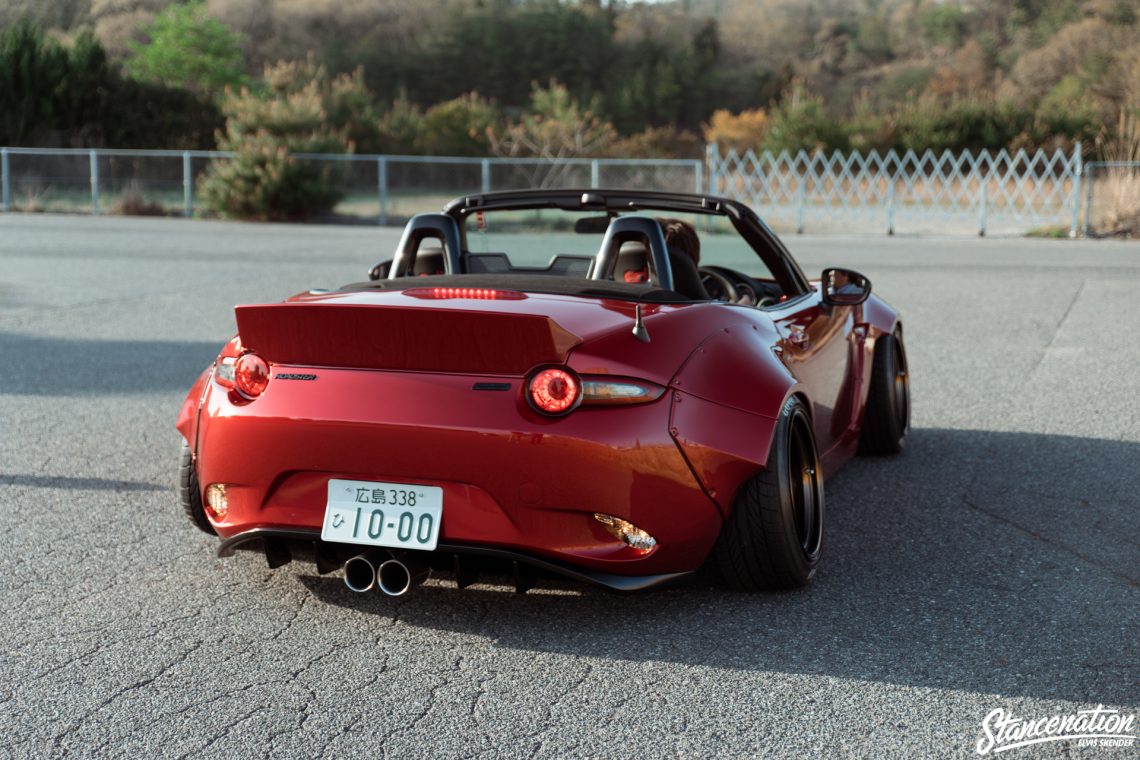 The AIMGAIN Mazda Roadster (ND) is one of their most recent demo cars that was first displayed at last years Tokyo Auto Salon.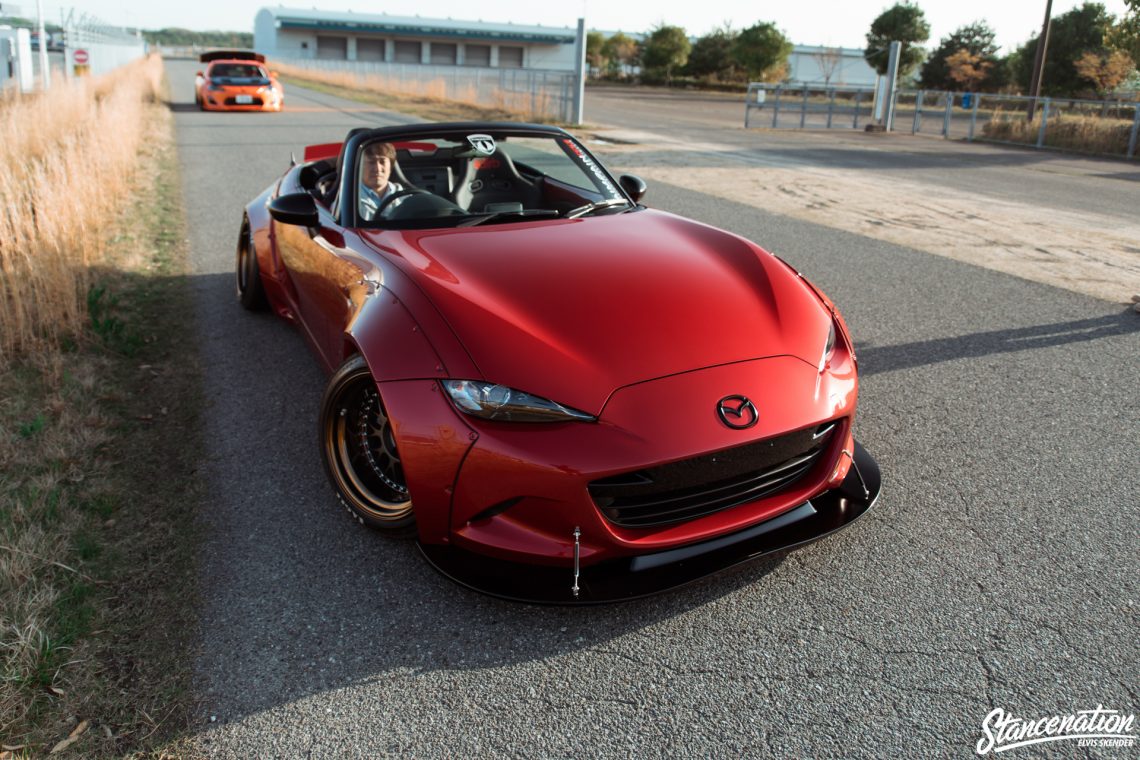 The complete kit features front lip, side skirts, rear diffuser as well as front and rear overfenders along with that cool duckbill spoiler.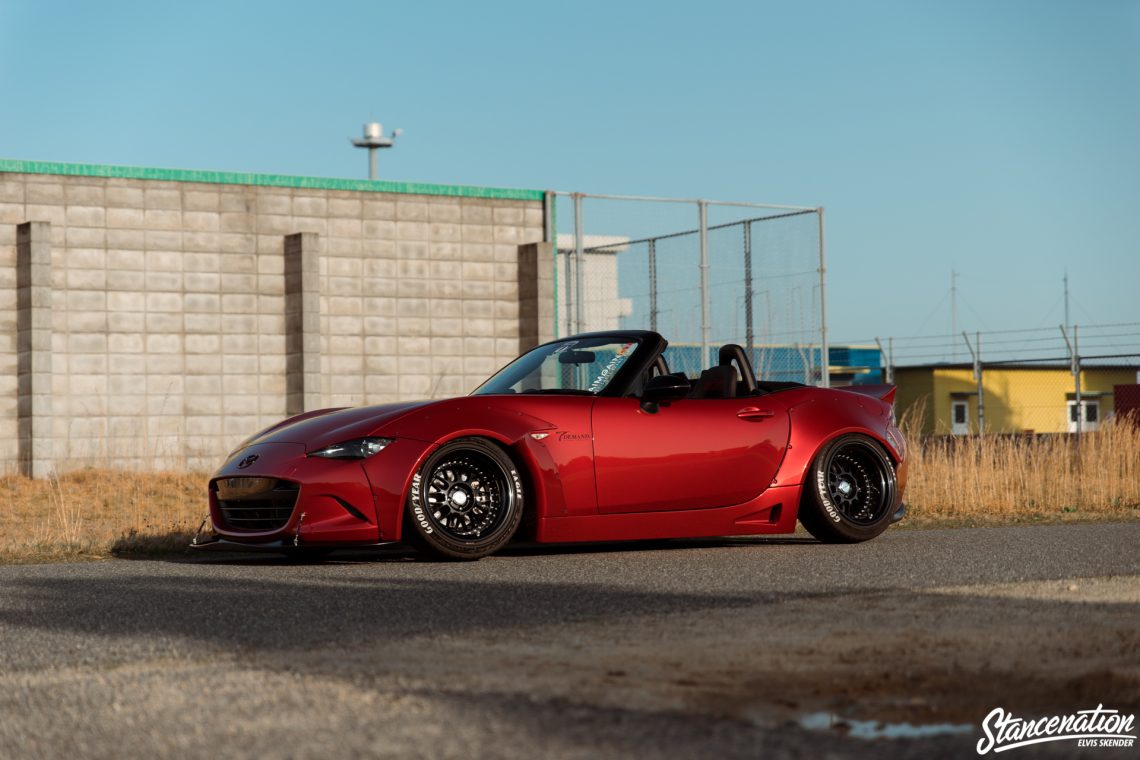 Front fenders sit 40mm wider than OEM ones do while the rears are 60mm wide.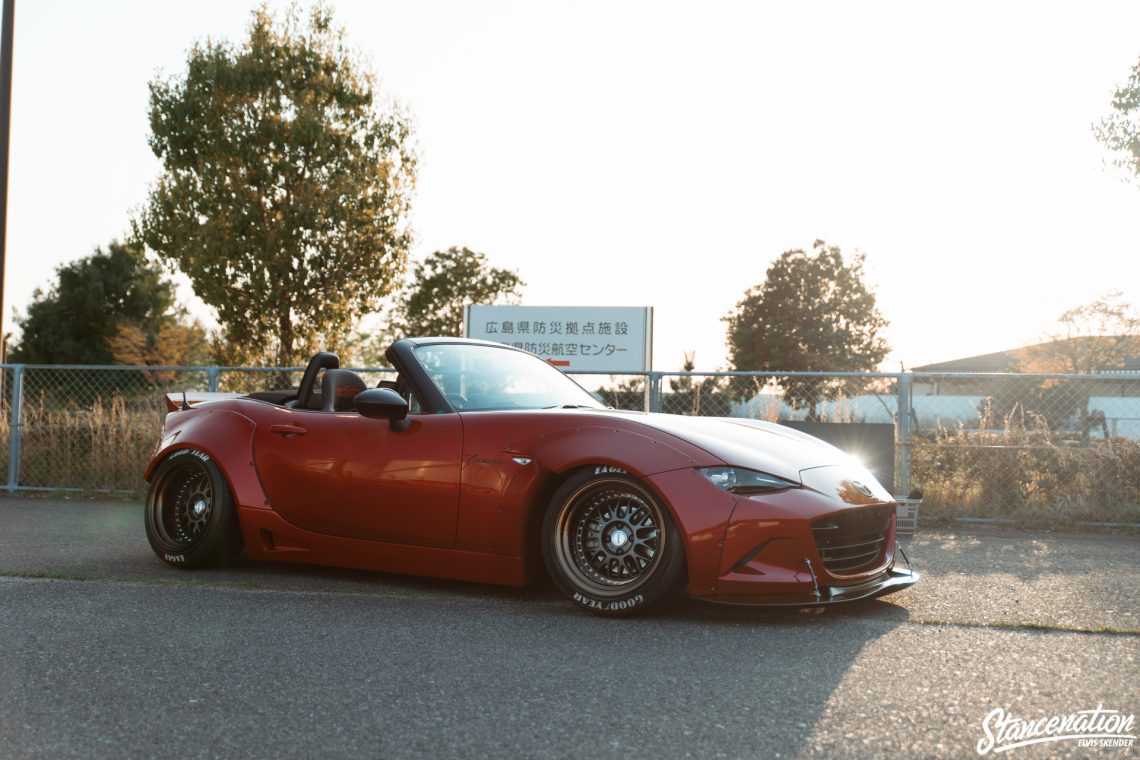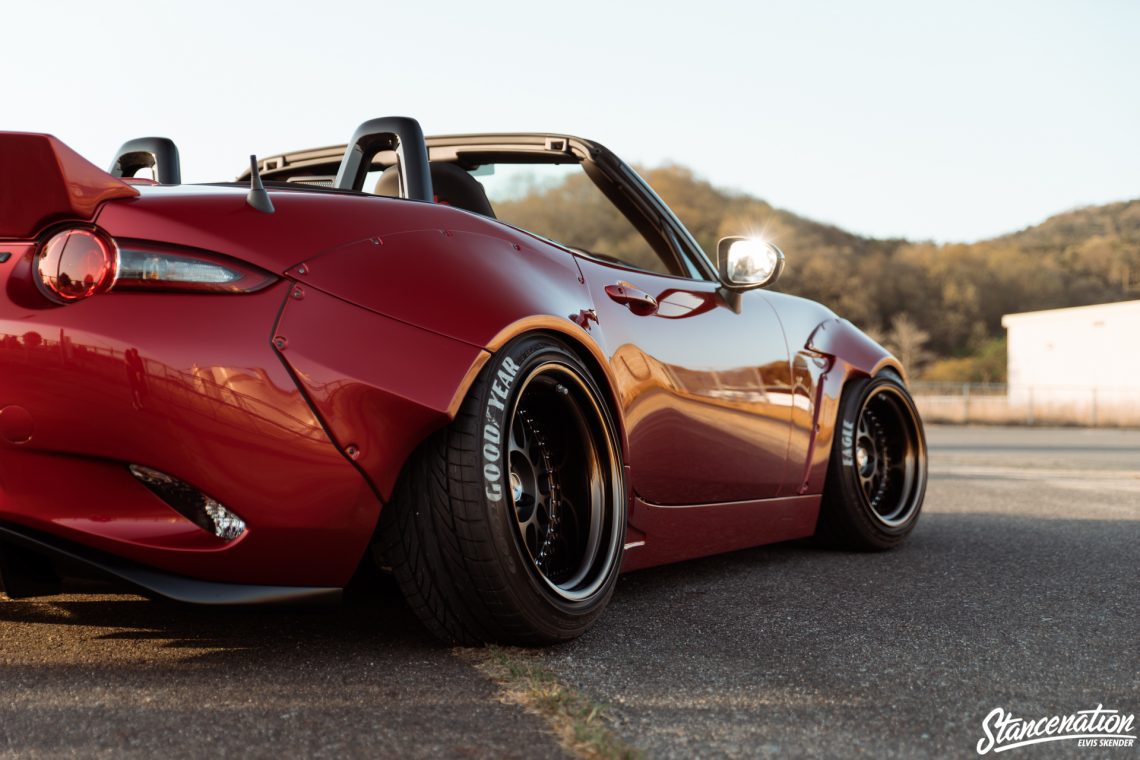 Wider fenders of course means wider wheels/tires. Aimgain's wheel of choice are Work Meister M1 3 Piece wheels, in 16×9 -29 up front and 16×9 -57 offset in the rear.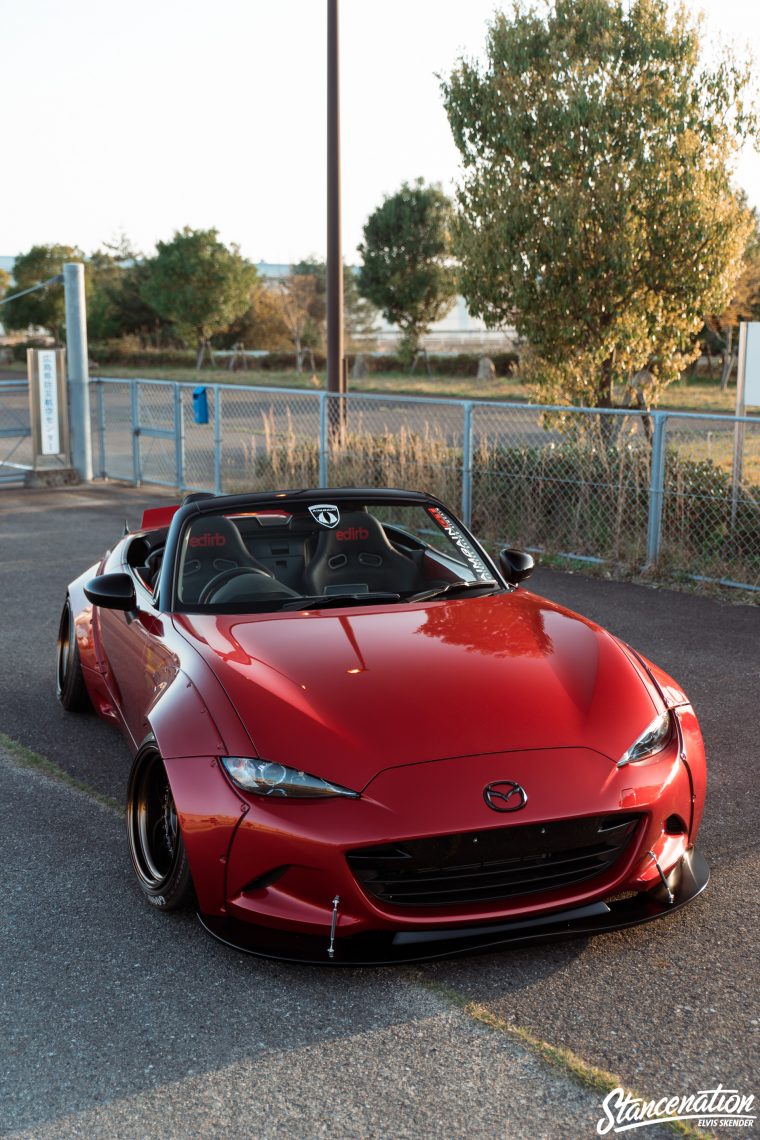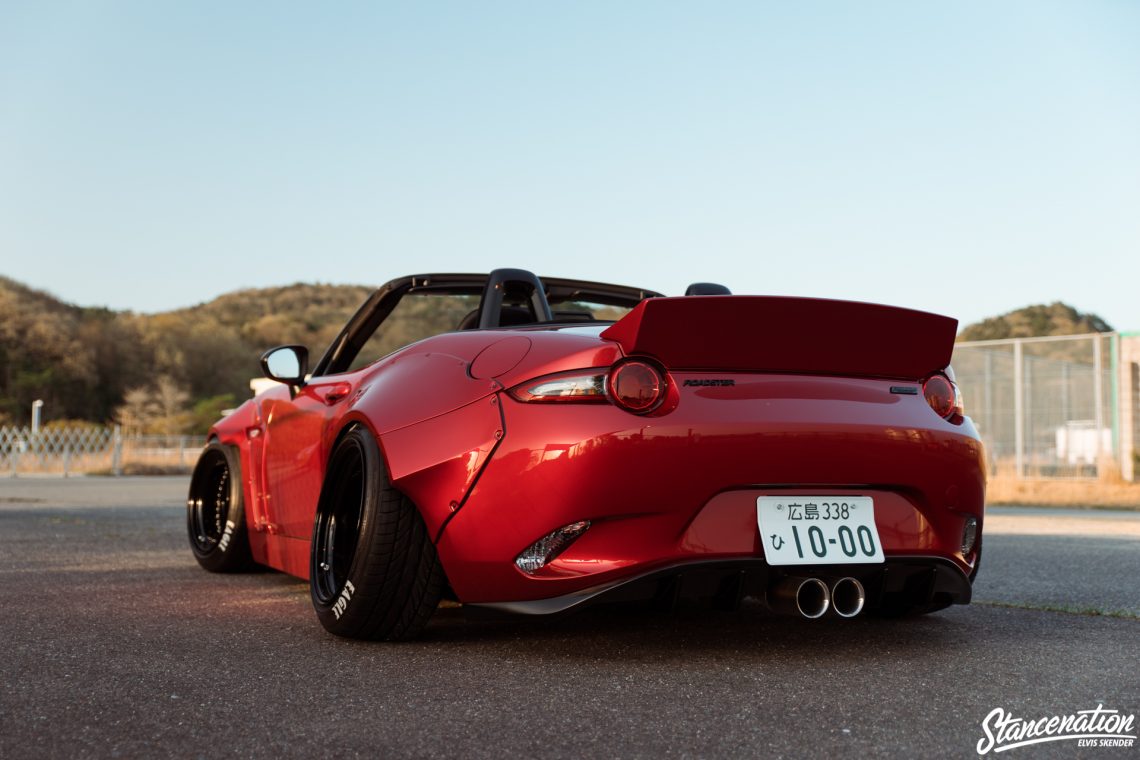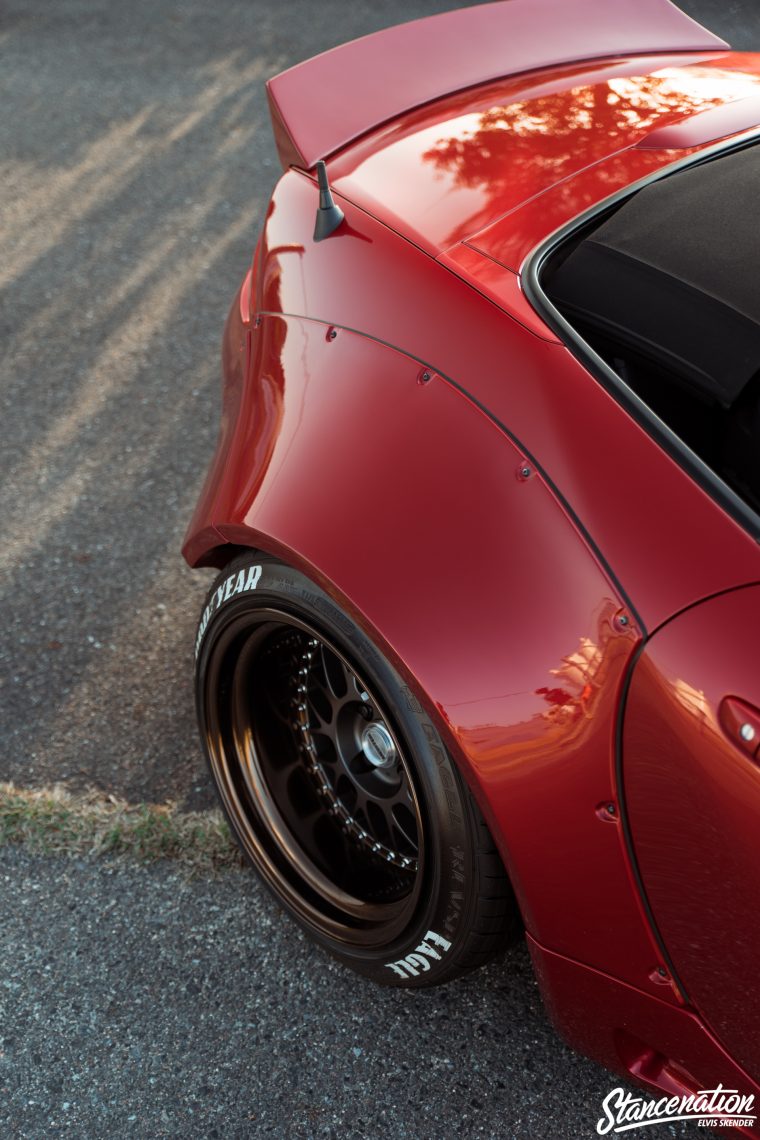 Absolutely love the spoiler on this Miata!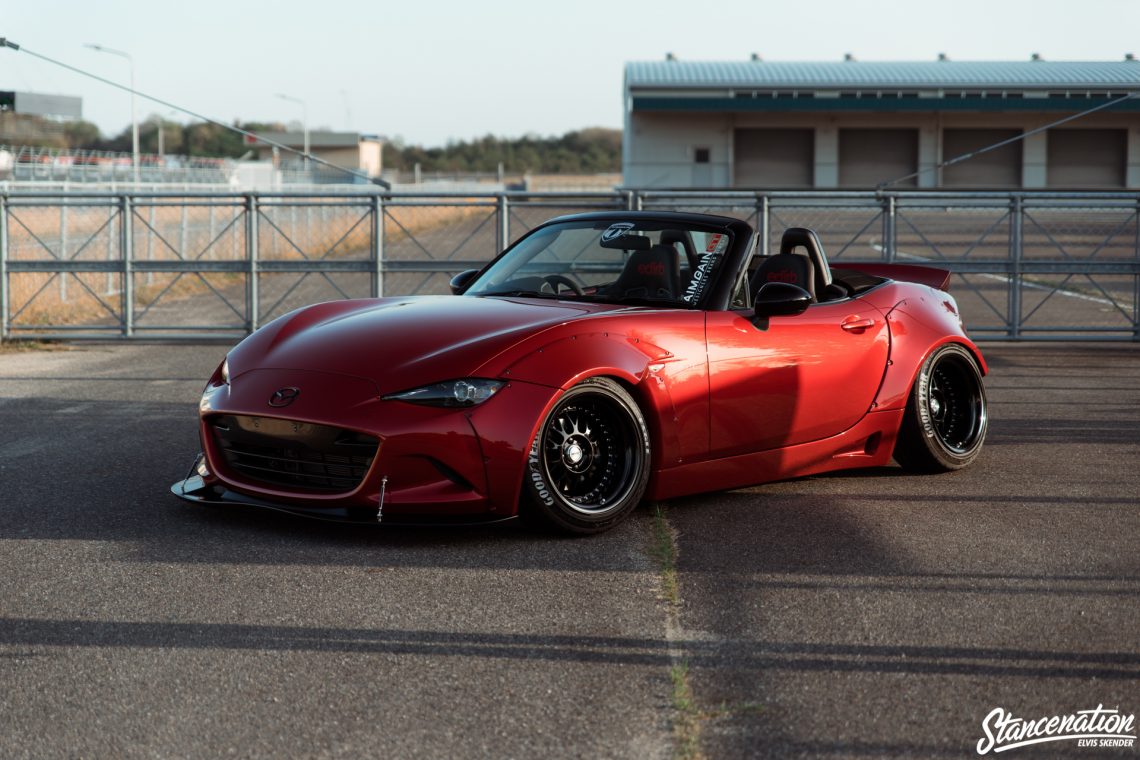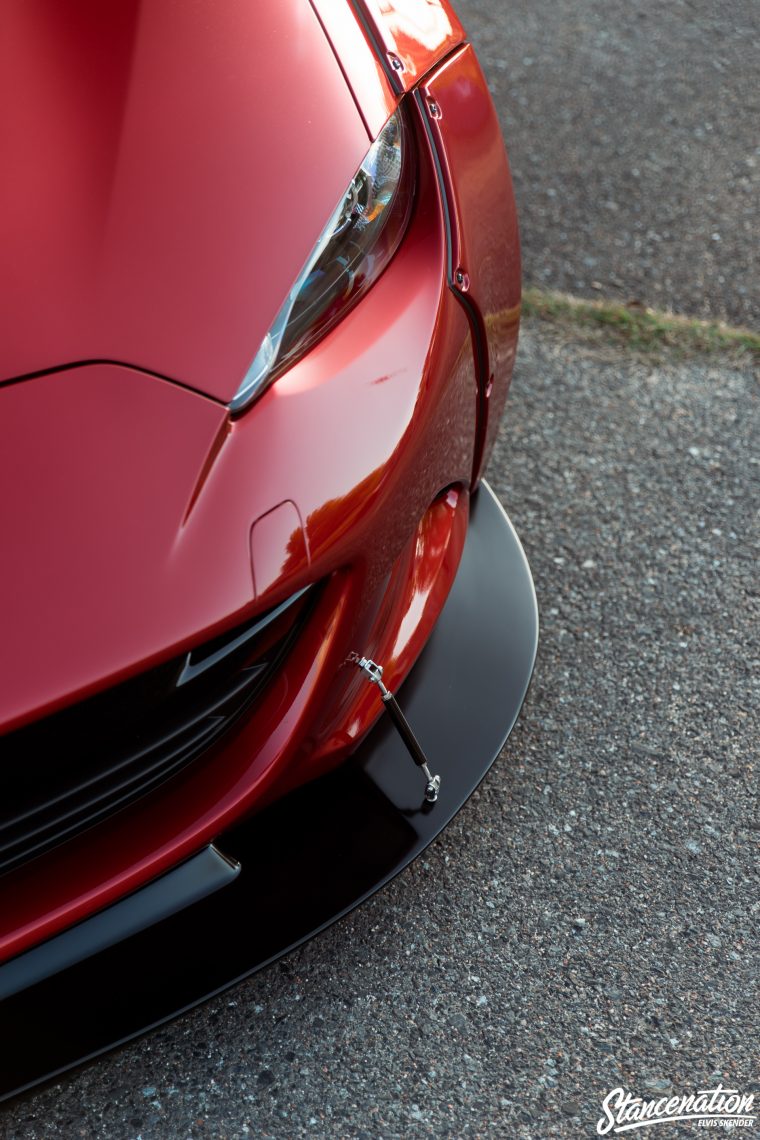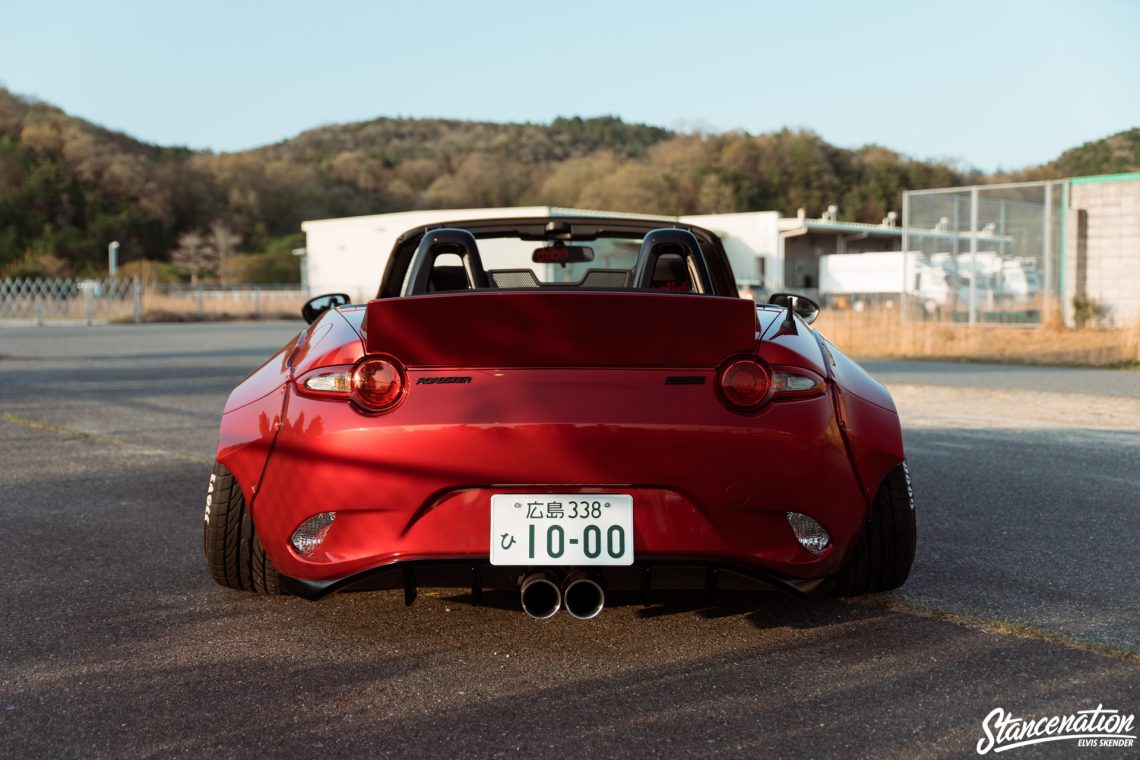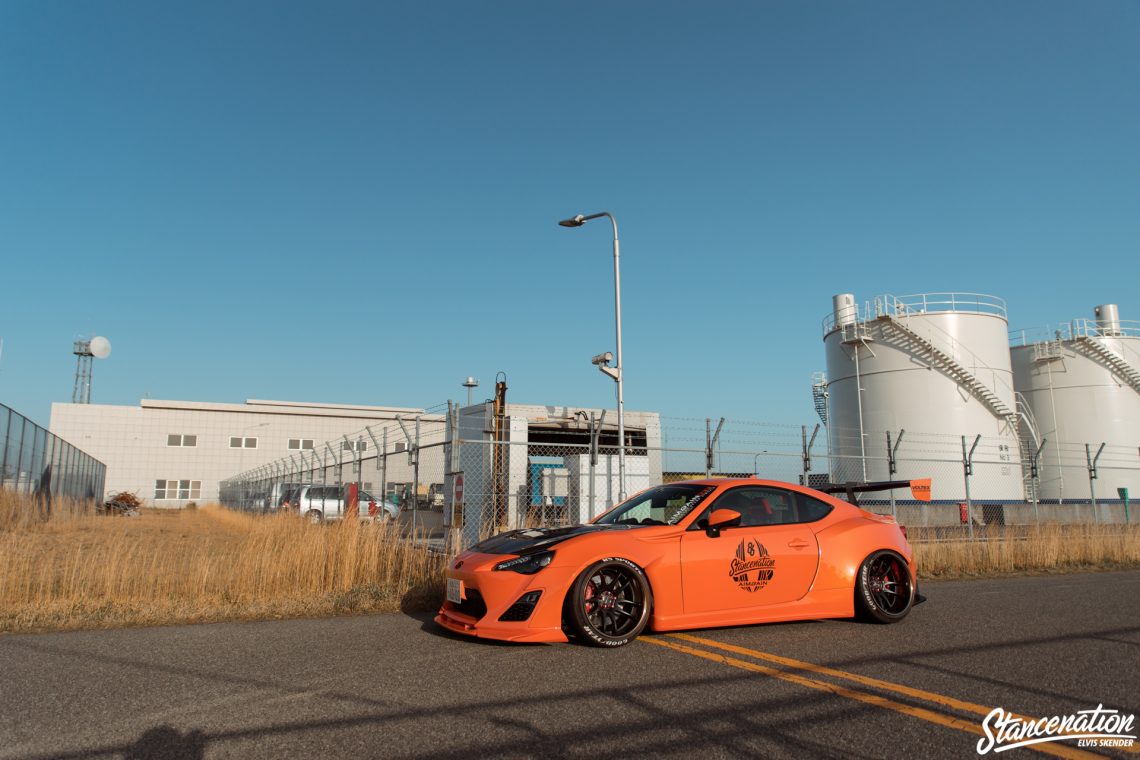 AIMGAIN also brought out their Toyota 86 / Scion FRS which of course features the StanceNation x AIMGAIN collaboration kit.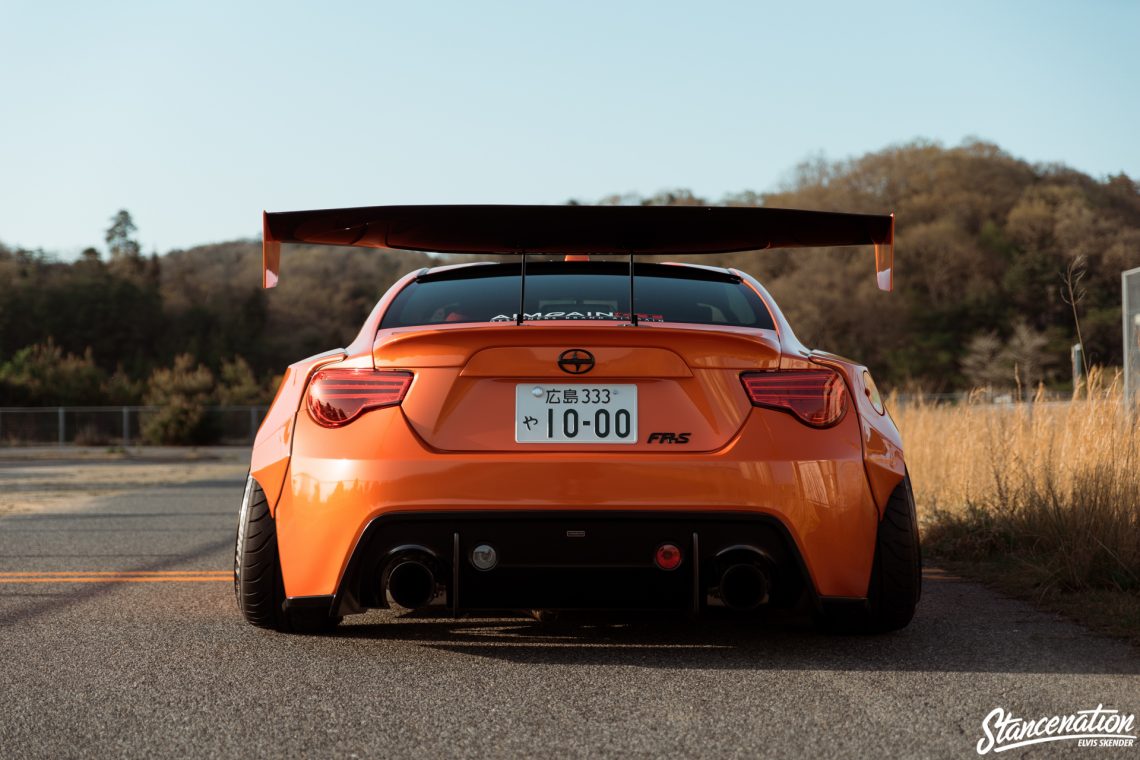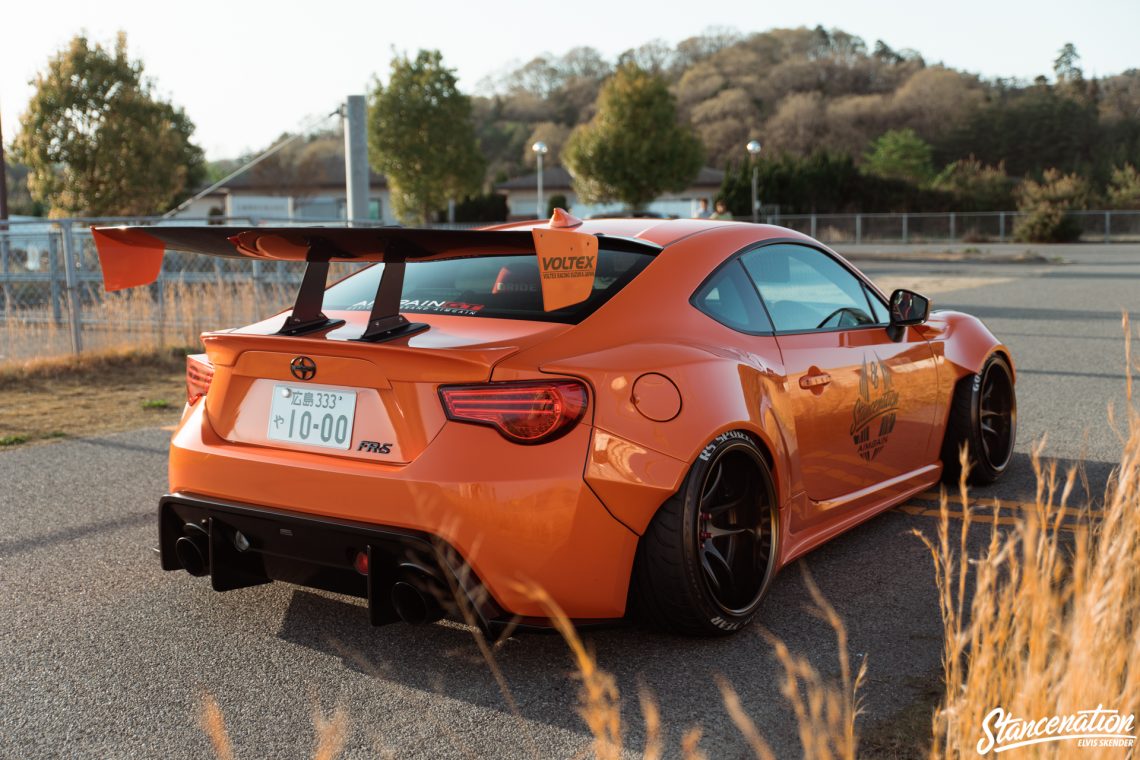 We did an in depth feature on this particular car a while back. You can check it out by clicking here.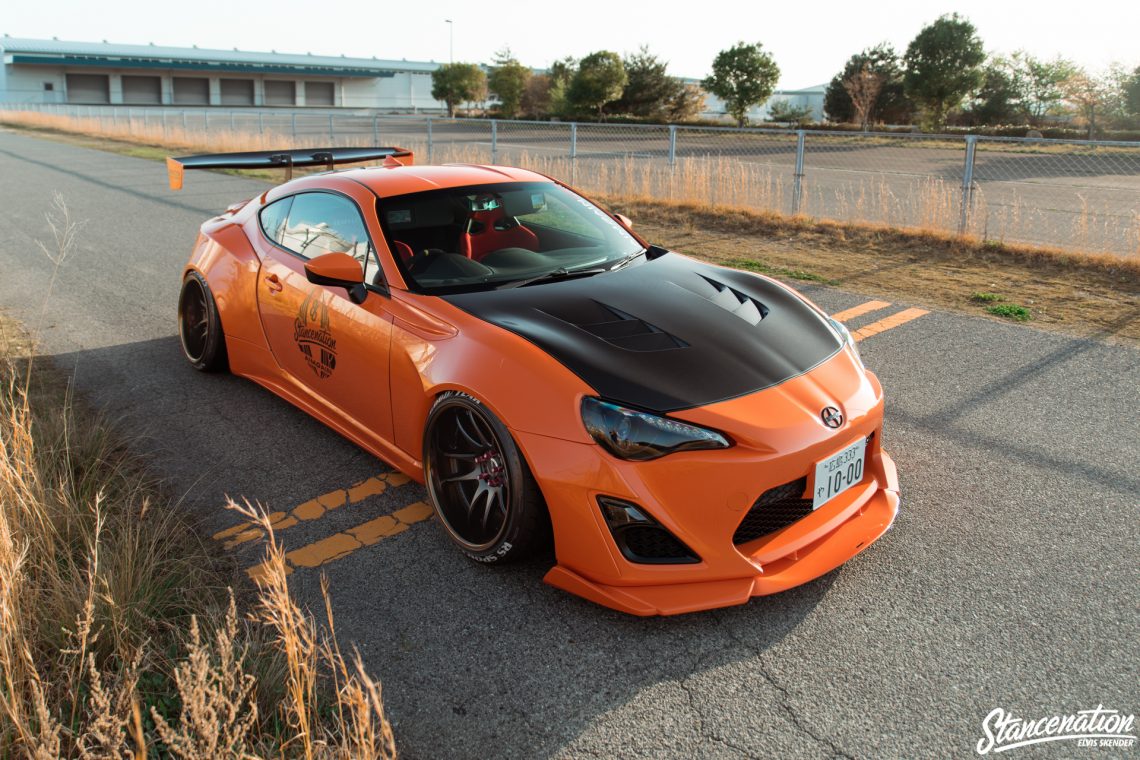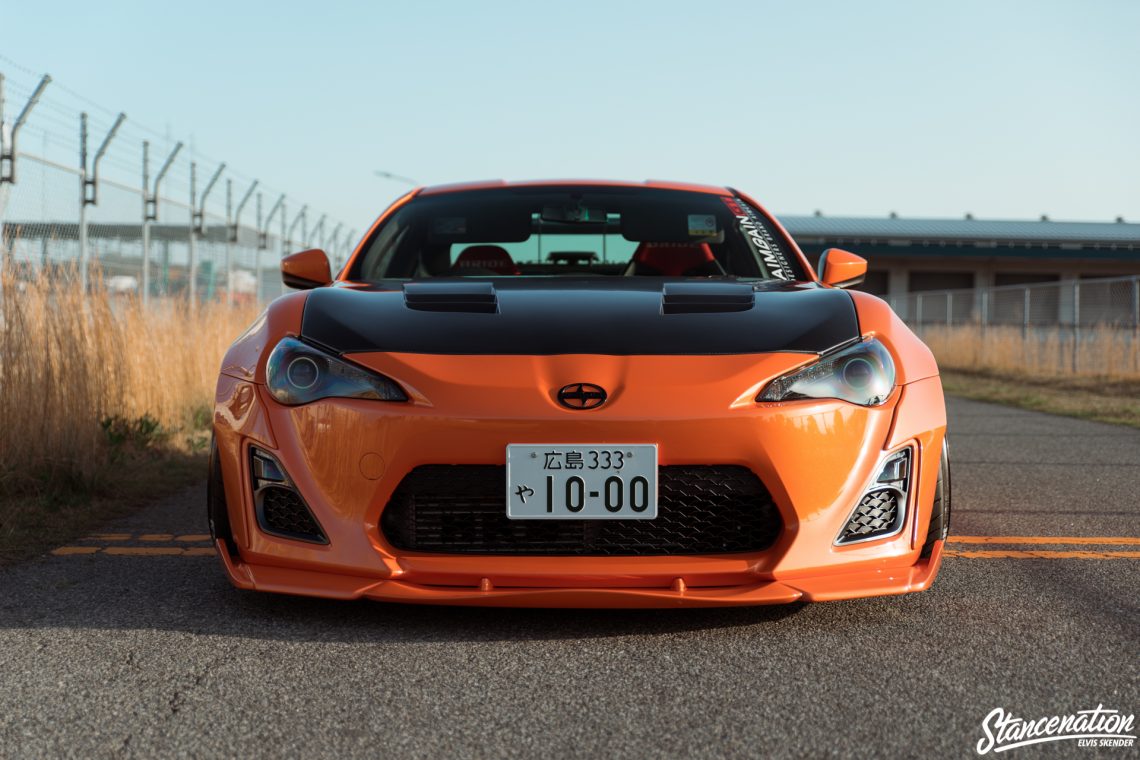 If you're interested in purchasing either of the kits for your car, or any other kits that AIMGAIN produces, you can visit our parts shop here. We are authorized AIMGAIN dealers and will do our best to take care of you.