I'm back and I've got another S-chassis to share with y'all.  This time it's a S14, but it's another one to catalog in my library of S-chassis features.  I wonder if this is the universe's way of telling me something (hint: I used to be into s-chassis cars when I first got into imports).  Either way, enough about me and more about this pretty cool S14 sitting in front of you.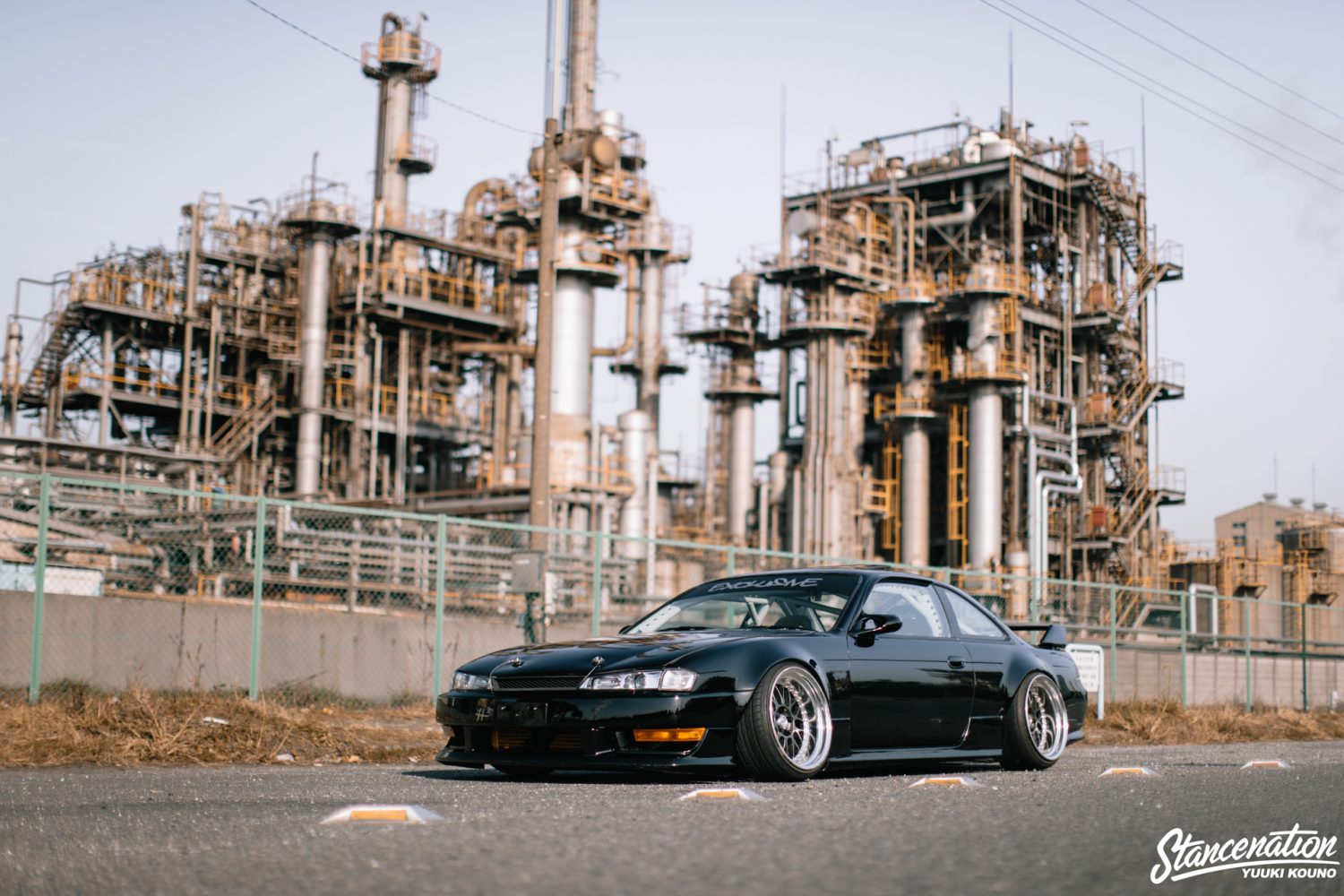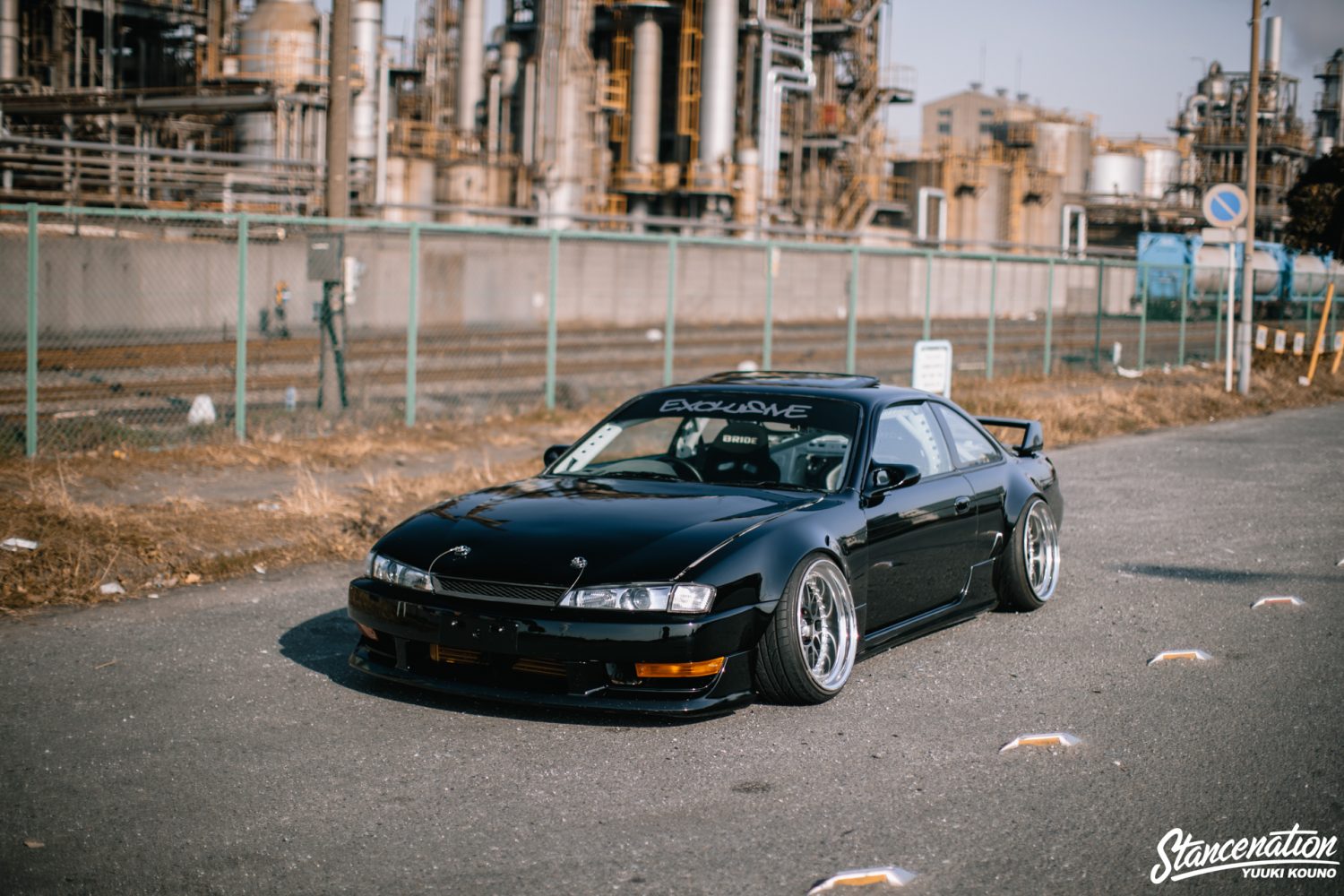 Kazumasa Hasegawa wanted something that he could both show and drift, and what better car to fill both options than a Nissan Silvia.  For years, Nissan nailed it with this car (why they stopped making it, I don't know) because no matter what generation you choose, they all look good, and with tons of aftermarket support, they can look even better.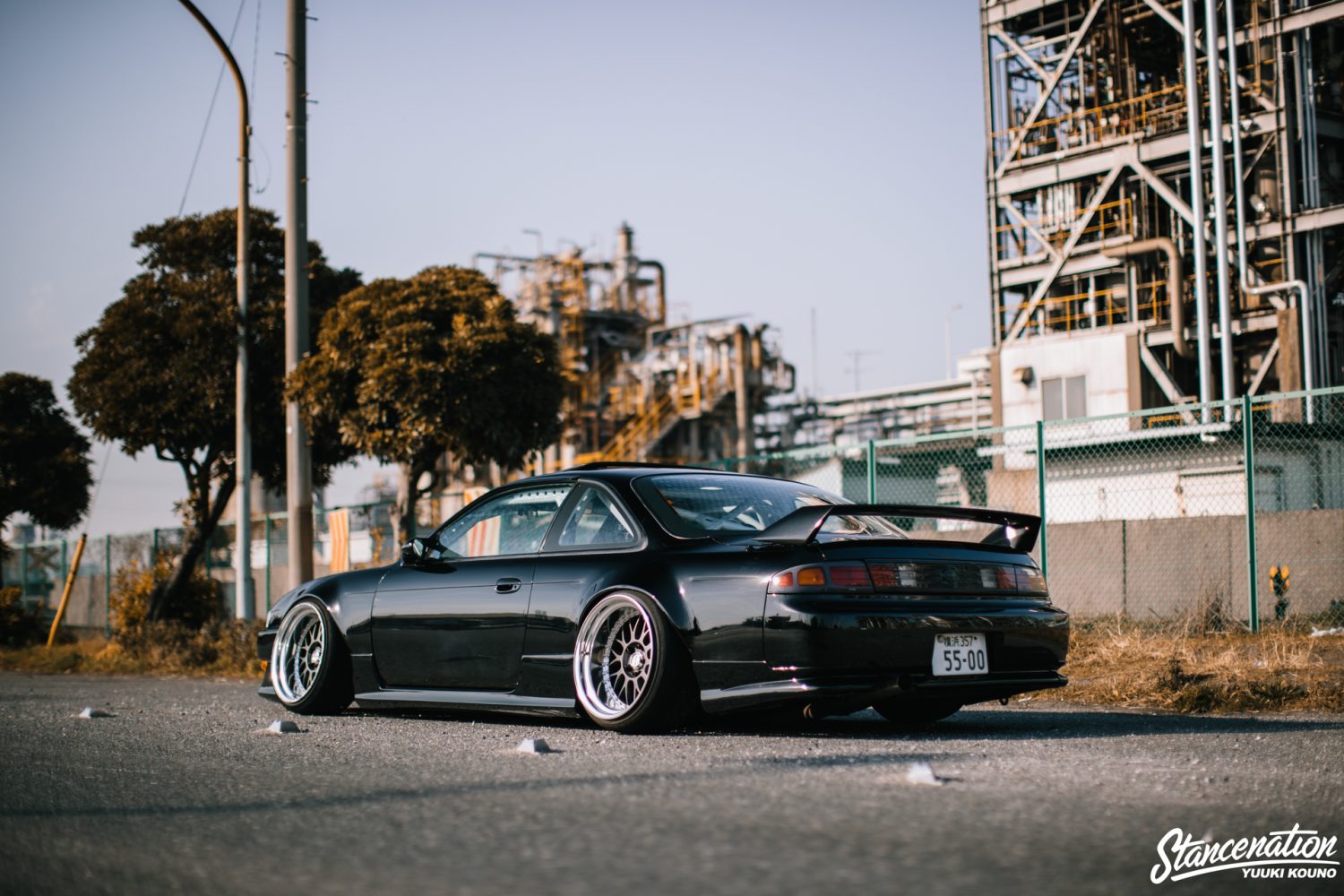 While Hasegawa-san's S14 might be a little more understated, it's still very visually appealing, and as you dig more into the car, you find that there's some go to the show.  That's another thing I love about Japanese drift cars; they don't skimp on the style!  Americans, take note please.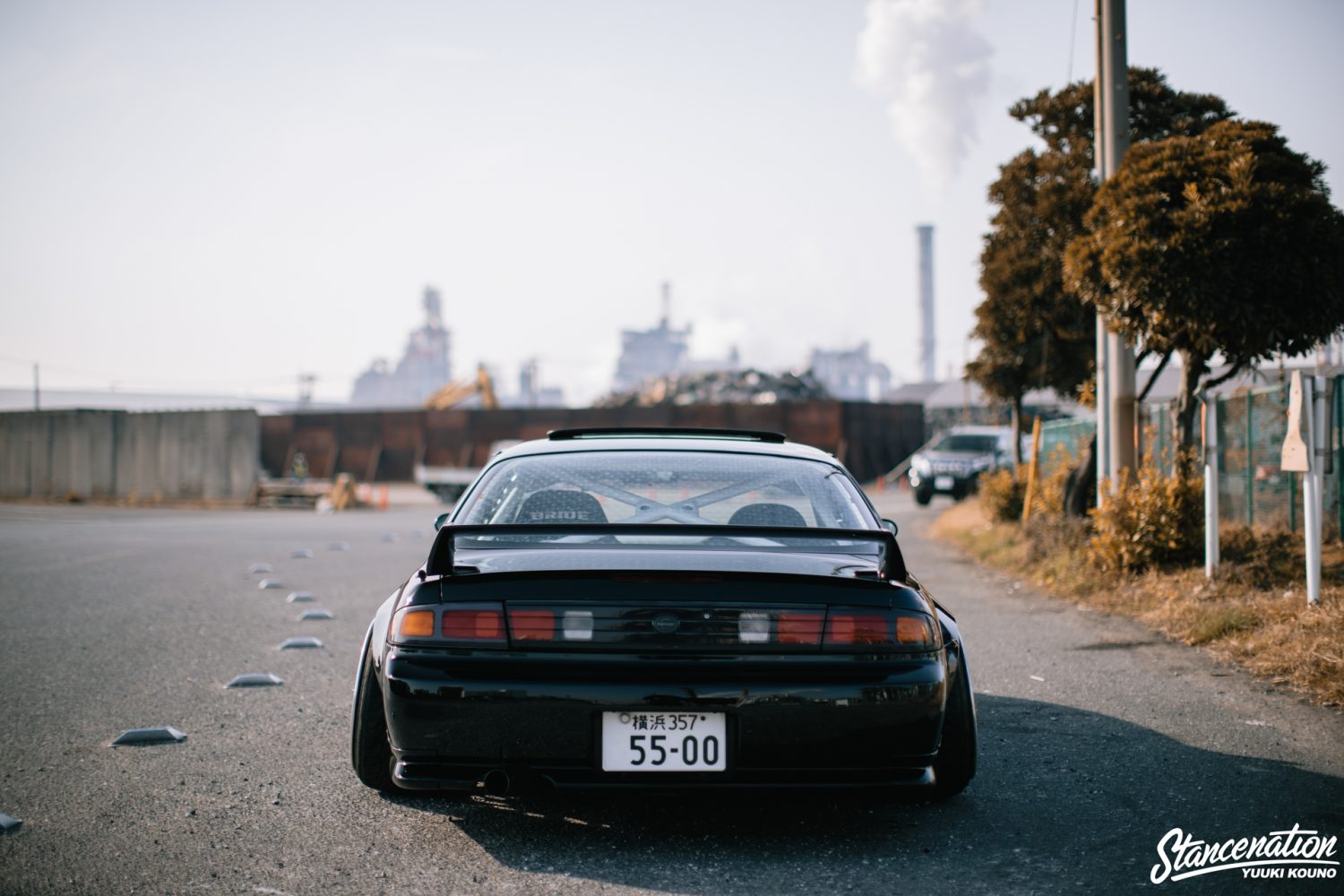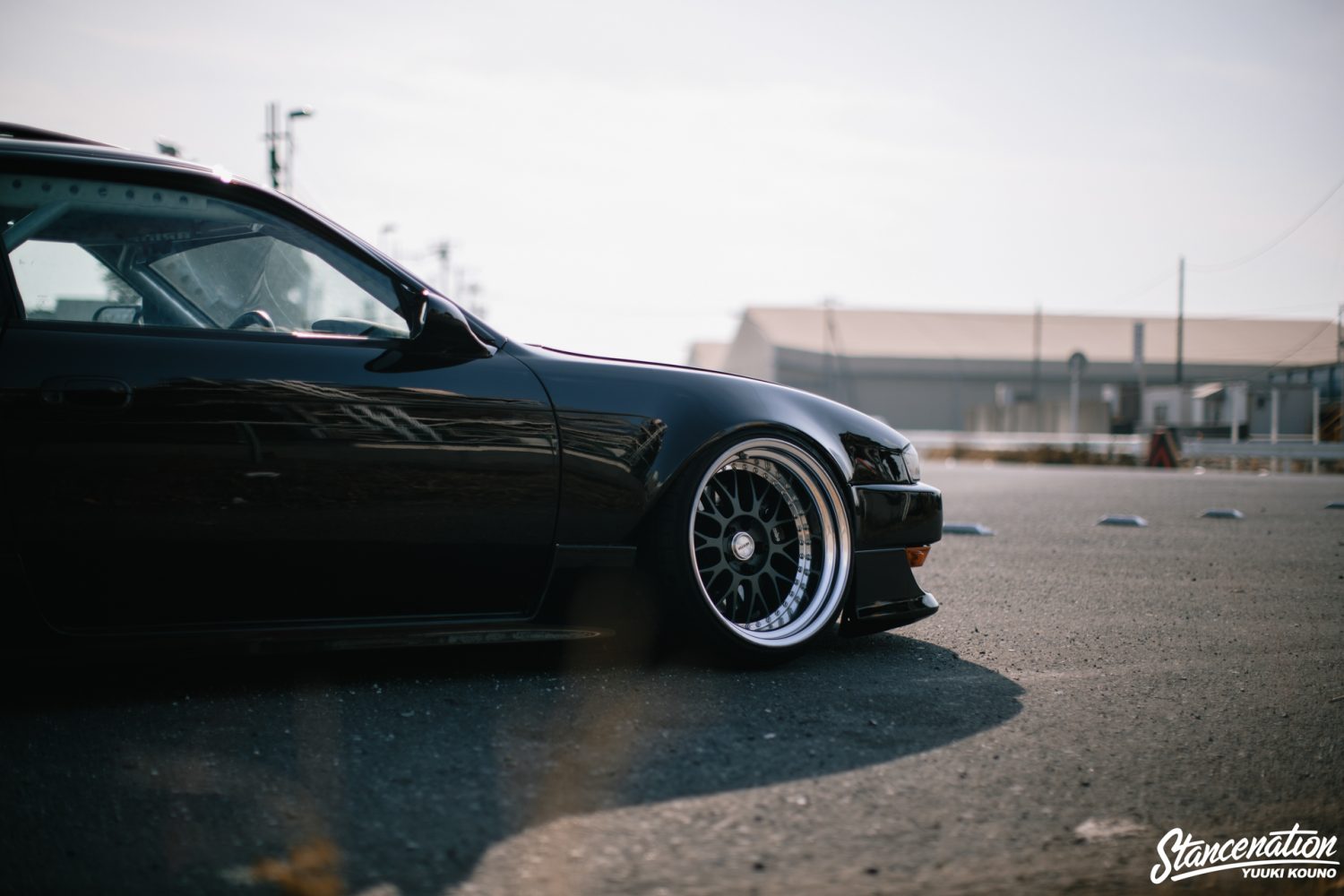 The exterior of the car is a mix of OEM and custom.  Almost OEM+ if you will.  The front bumper is an OE kouki piece, the side-skirts are OE zenki, and the rear lip and spoiler or OE kouki.  The fenders and quarter panels are a different story.  The one-off fenders and quarters were made out of sheet-metal and grafted onto the body, but done so to give an almost OEM look.  As today's kids would say, "she's THICC."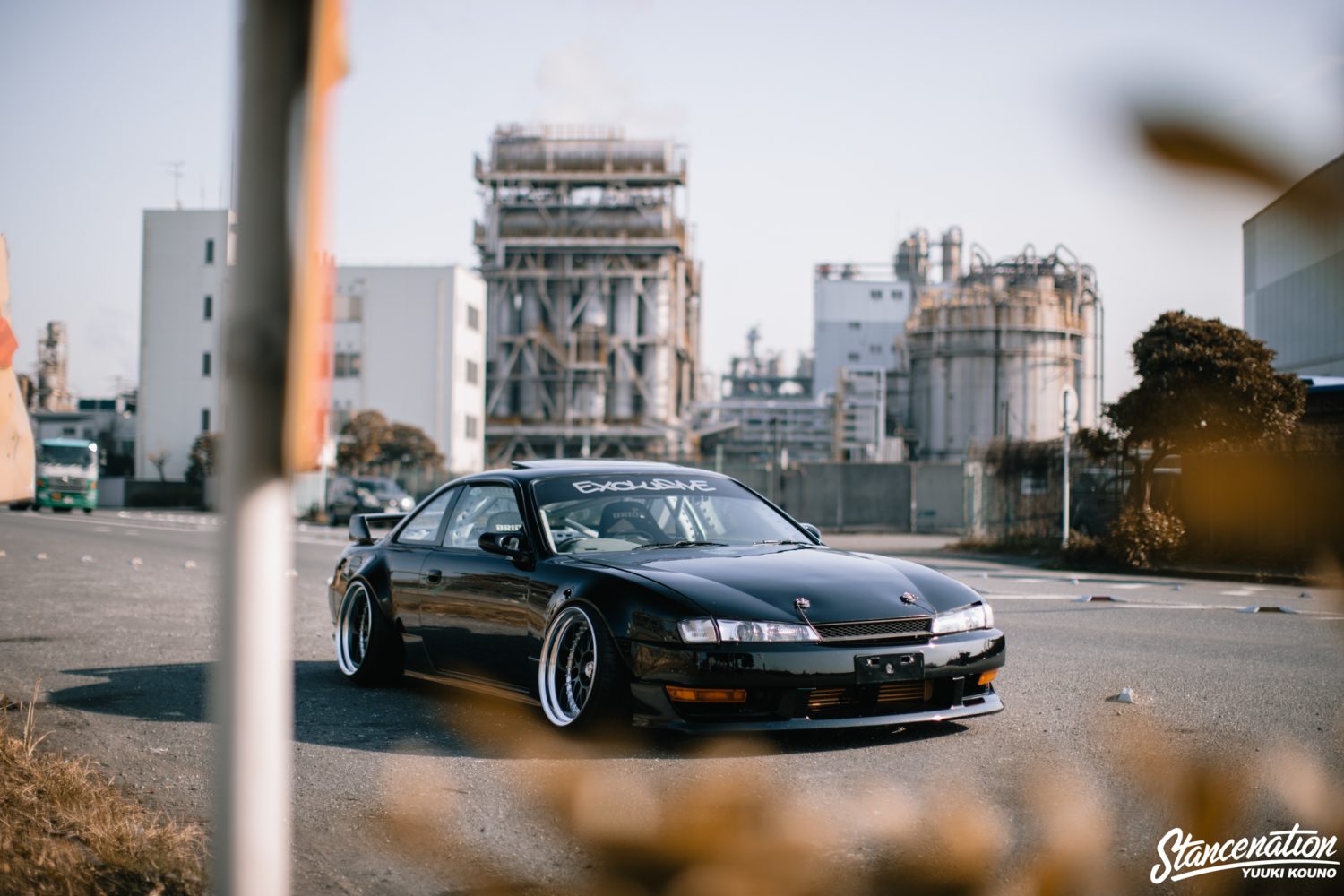 Sitting under those wide hips are a set of one of my favorite wheel designs; Work Meister M1s.  The step-lipped 18s are a classic design that look so good on just about anything you can put them on.  These are sized up at 18×9.5 up front and 18×11 in the rear, and sit just right under the fenders.
To dial in the stance and fitment, Hasegawa-san has a nice medley of suspension components.  Starting with GP Sports Super-Low coilovers, Yura-Mode knuckles, Yura-Mode extended LCAs, and a host of Megan Racing rear arms, this S14 gets the StanceNation seal of approval (otherwise you probably wouldn't be reading about it).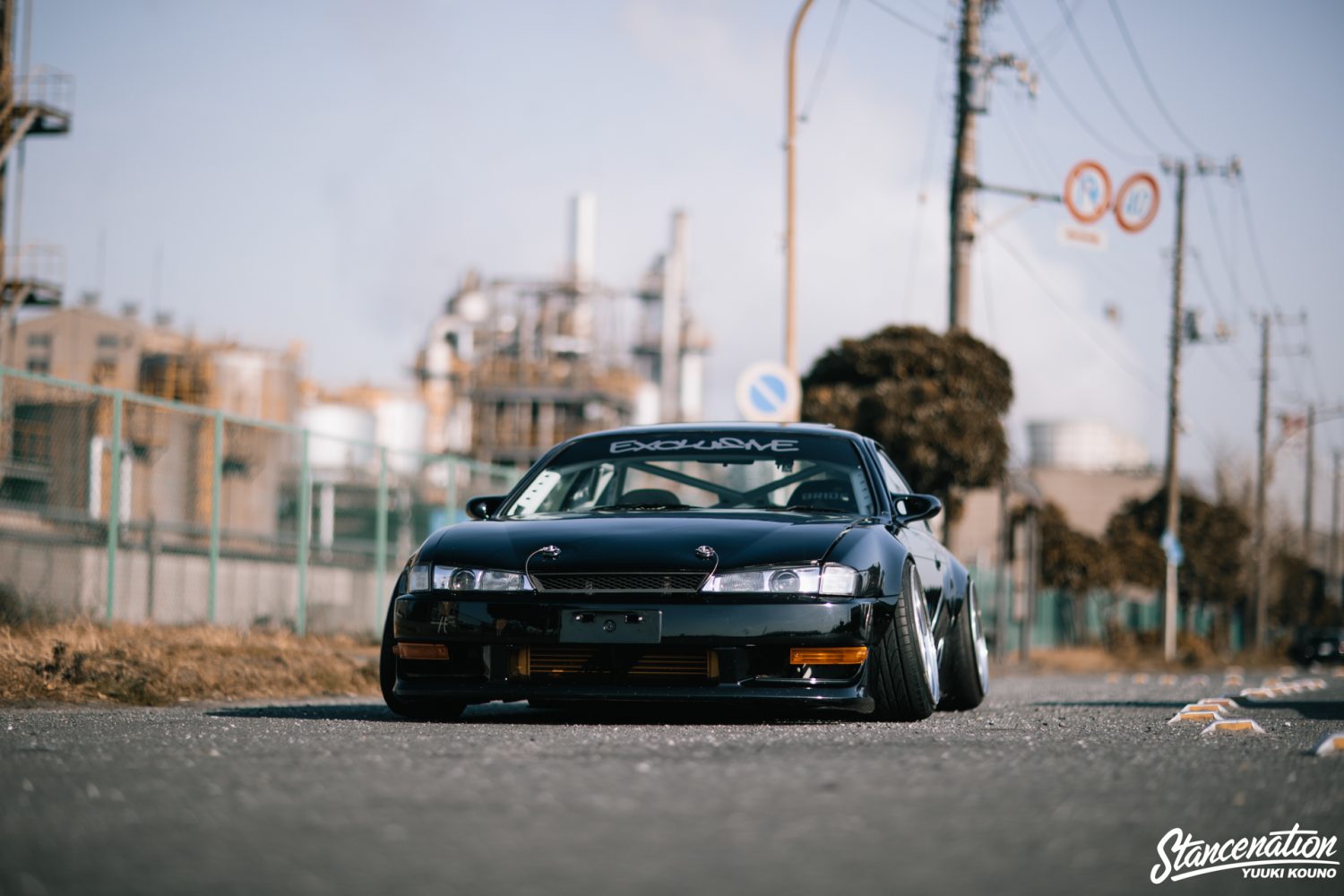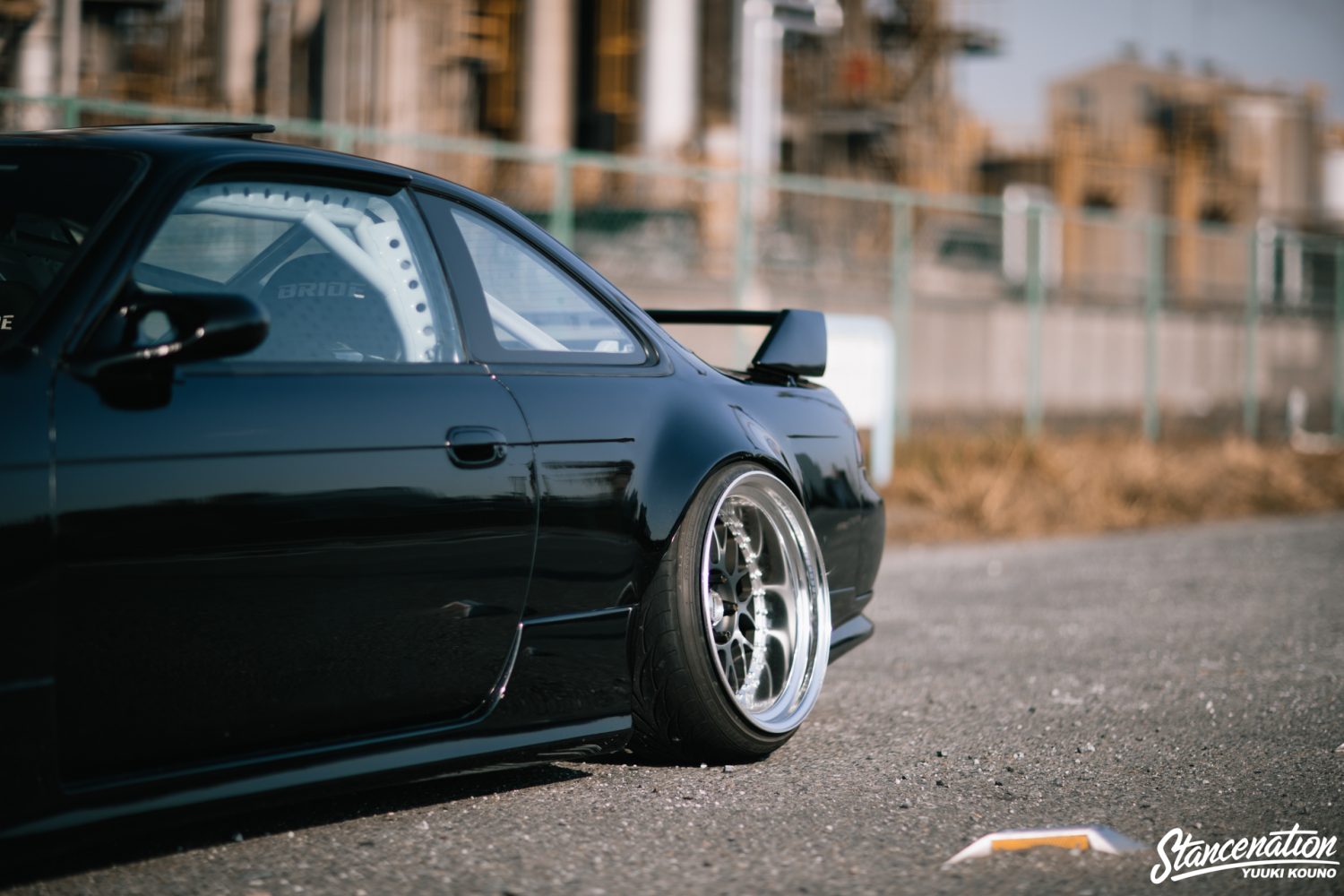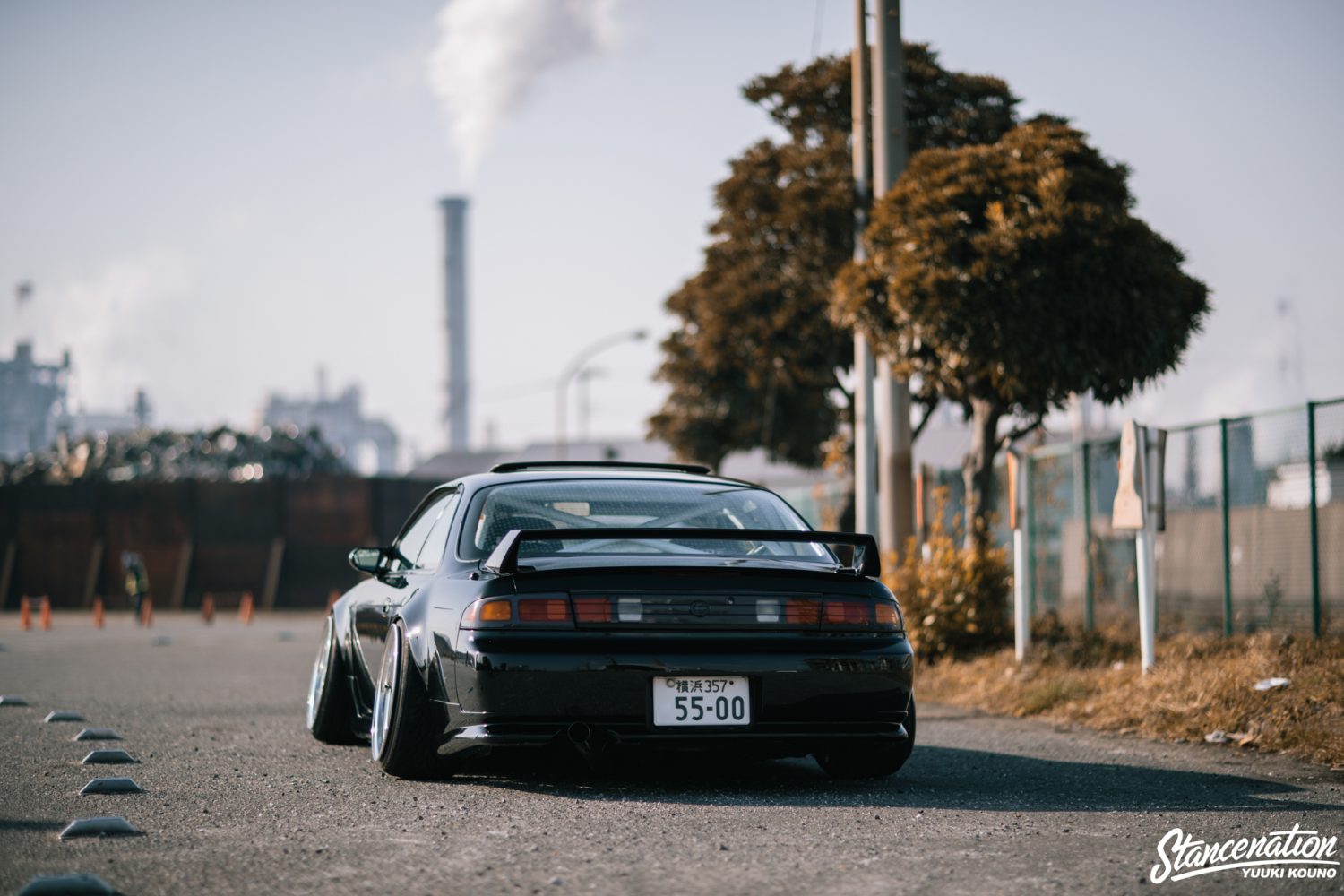 Inside the car, the custom touches continue.  I mentioned earlier that this is also a drift car for Hasegawa-san, so the interior got the full treatment too.  The inside of the car was painted Audi Gracia white to contrast the Lexus black opal exterior.  The S14 features a full roll cage, flocked dash, custom gauges, and Bride seats.  It's all business, but the level of detail is what we've come to expect from the Japanese.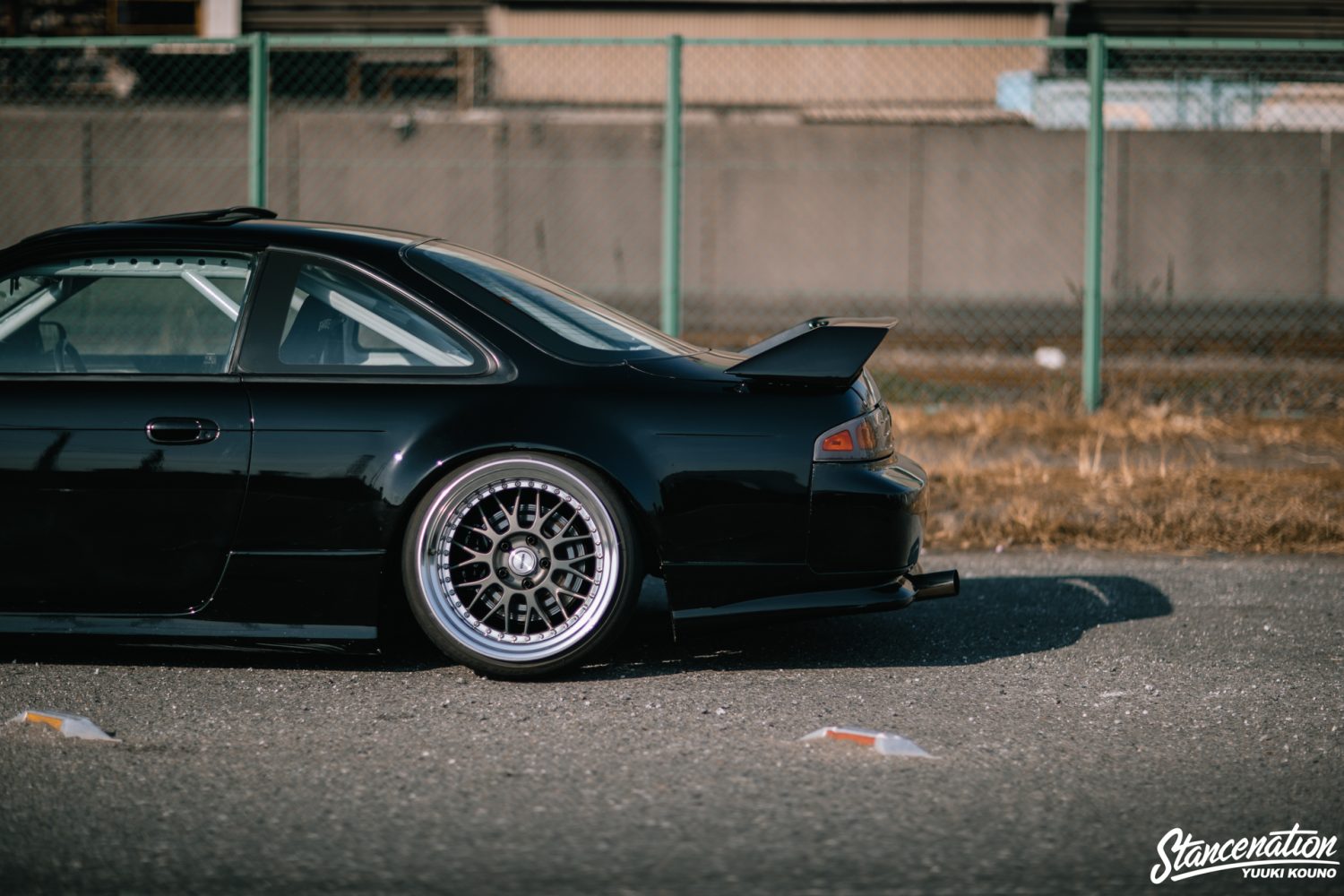 Keeping with the all business theme, under the hood is just that, all business.  The SR20DET blacktop engine has a laundry list of upgrades to boost the power output to 380ps.  Some of the upgrades include a HKS FCON V-Pro management system, HKS GT-RS turbo, HKS cams, turbo manifold, Nismo 740cc injectors, and a GP Sports exhaust to name a few.  The details pile up in the engine bay too with lots of one-off parts like the intercooler piping and the tubbed wheel wells.  You'll also notice that the engine bay was painted the same Audi white as the interior.  Details!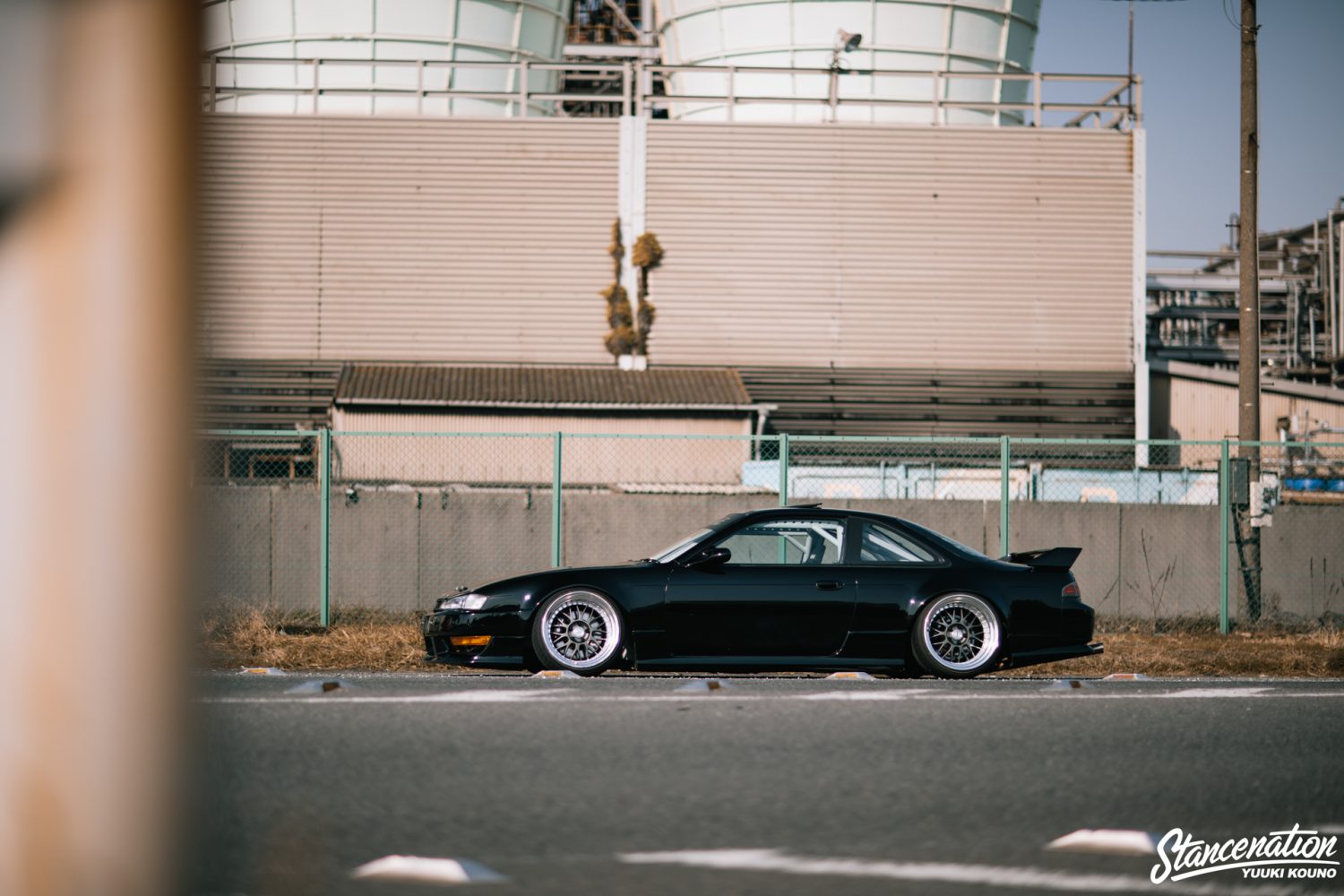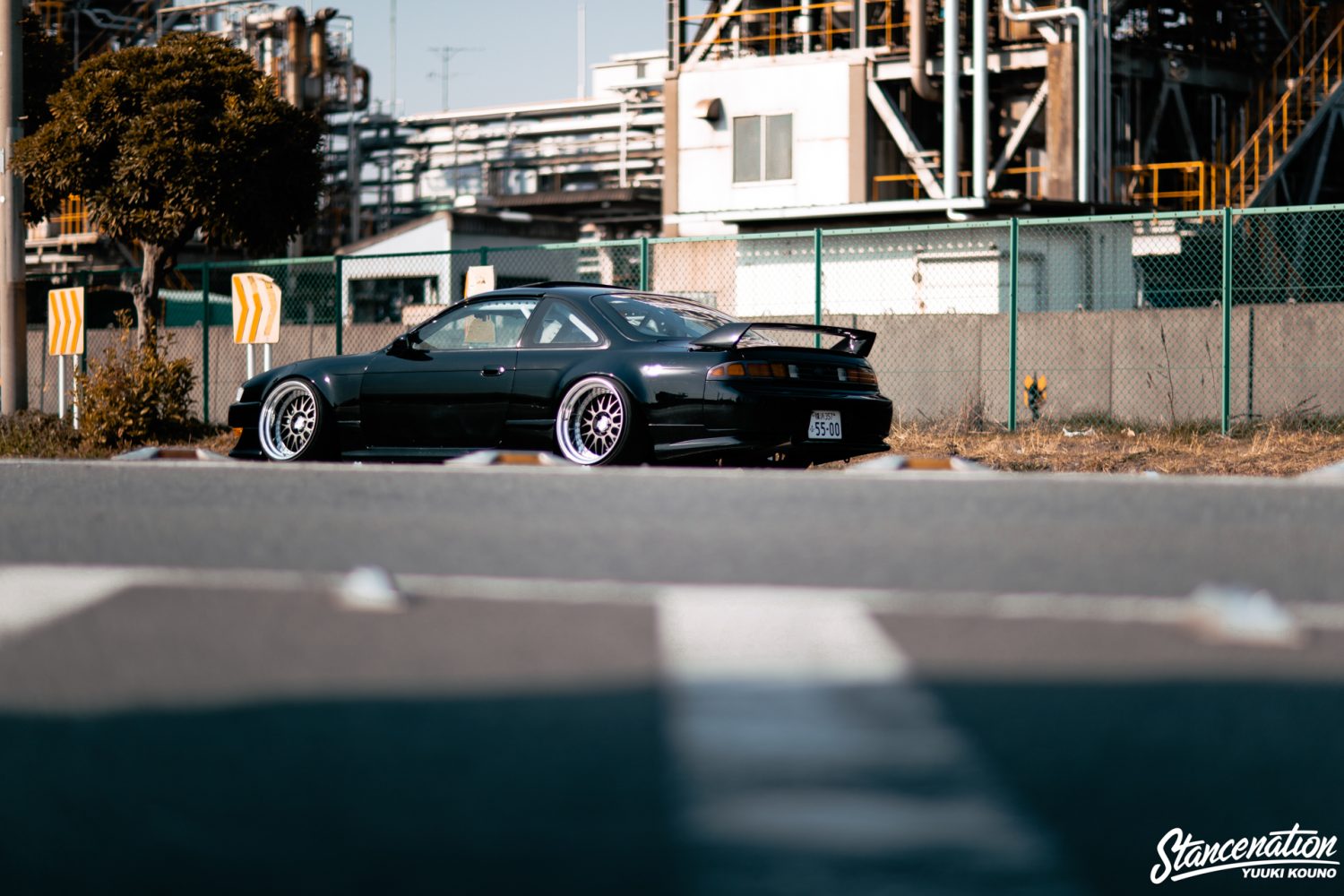 Hasegawa-san wanted a car he could drive and show, and do well at both, and I think he accomplished his goal.  Of course like any builder, he's not completely done with the car.  Future upgrades include an upgraded turbo, a v-mount intercooler setup, and a full engine build to further insure the car's reliability.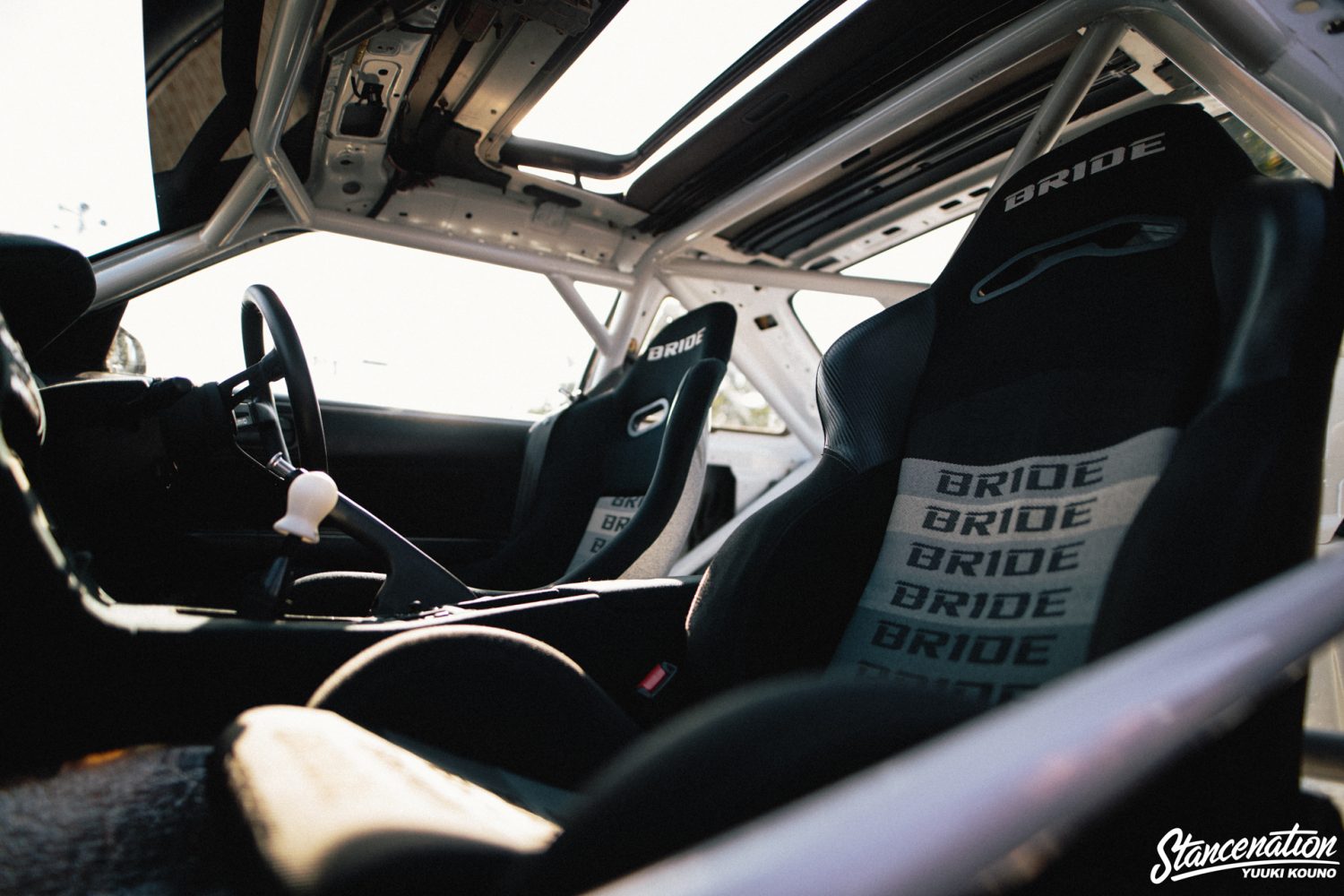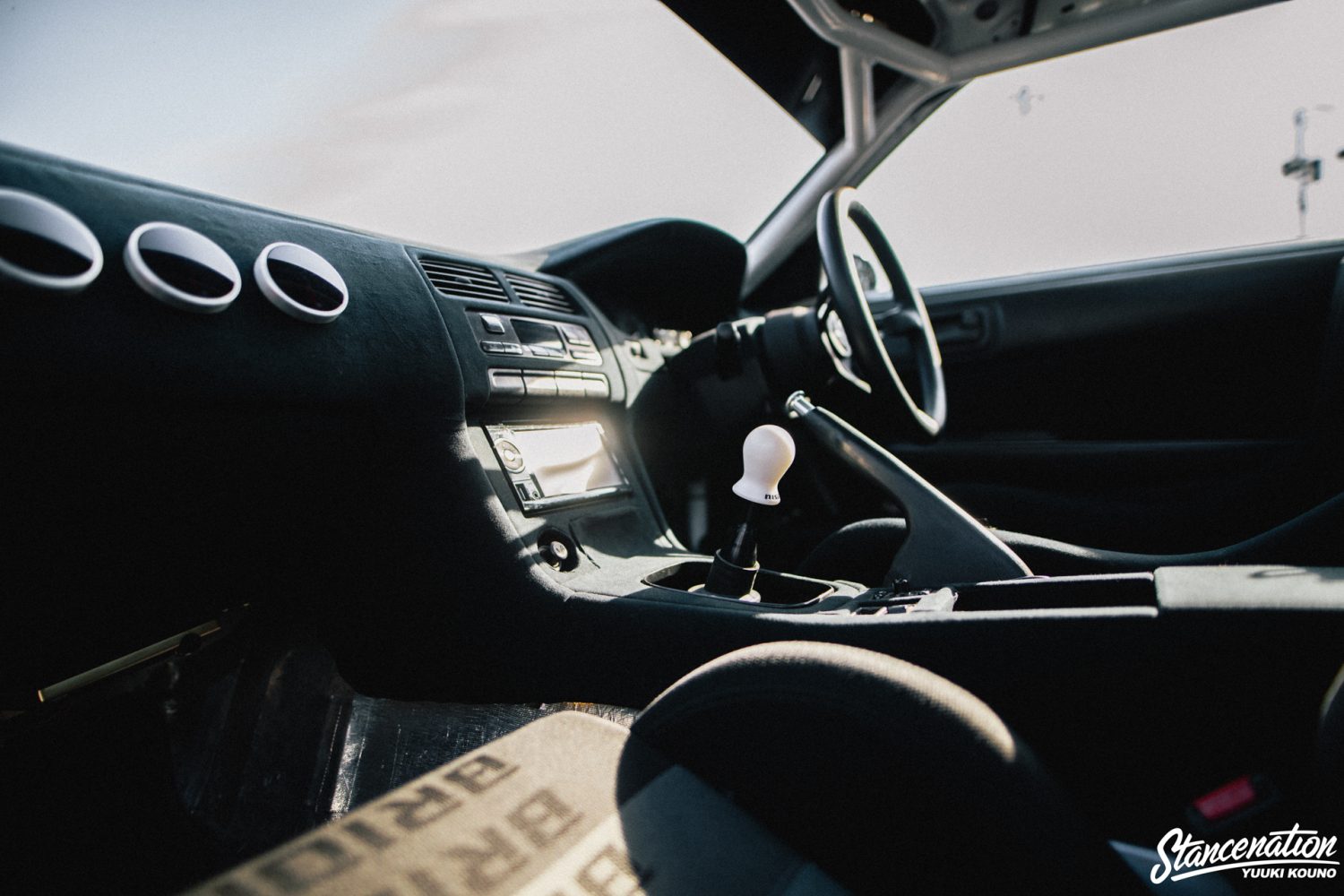 The fit and finish of Hasegawa-san's car is what we've come to expect from Japan, but to know that he also drifts the car adds another level to the quality.  The car is as much of a show-stopper as it is a tire-slayer.  While I'm a firm believer in style over everything, I don't think there's anything wrong with cars built to perform to have some serious style to them as well.  I can't wait to see more cars like Hasegawa-san's in Japan, the US, and the rest of the world.  Till next time…