How does one stand out in a sea of cars? Two words "Personal Style!" One has the ability to follow what is current, but at the same time set themselves apart from the next guy. This is exactly what Tom Akigami has done with his 180SX. Tom may be running a host of parts that are pretty common on his 180Sx or as the streets would call it a SIL80, but Tom does it in such a way, that you would be hard pressed to find another car styled like it. This is what the game is all about, staying true to one's self and staying true to one's roots.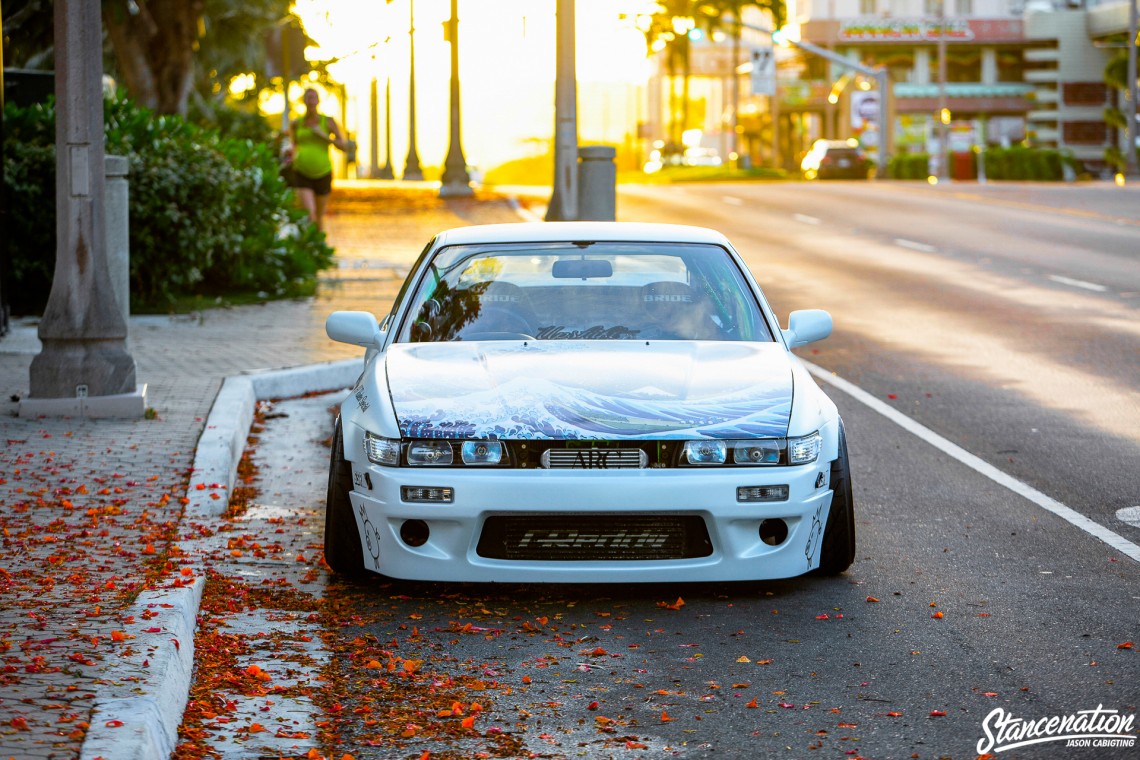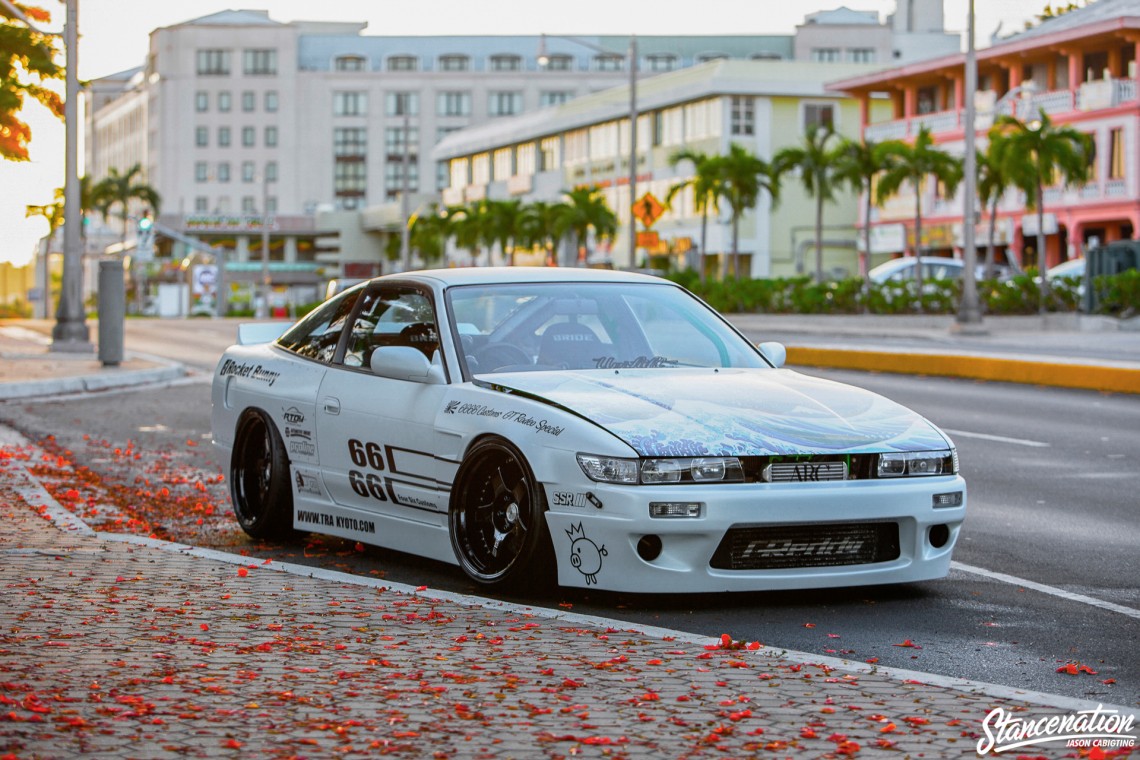 Tom's 180 actually began life as a Signal Auto drift car that he acquired back in 2007. It's funny when you think about it, Tom converted a true race car, into a street car, quite the opposite of what most tuners do today. But it's this rich history what makes Tom's build even more cool. The styling and choice of modifications hold true to that history and not many of us get to say we own an actual race car.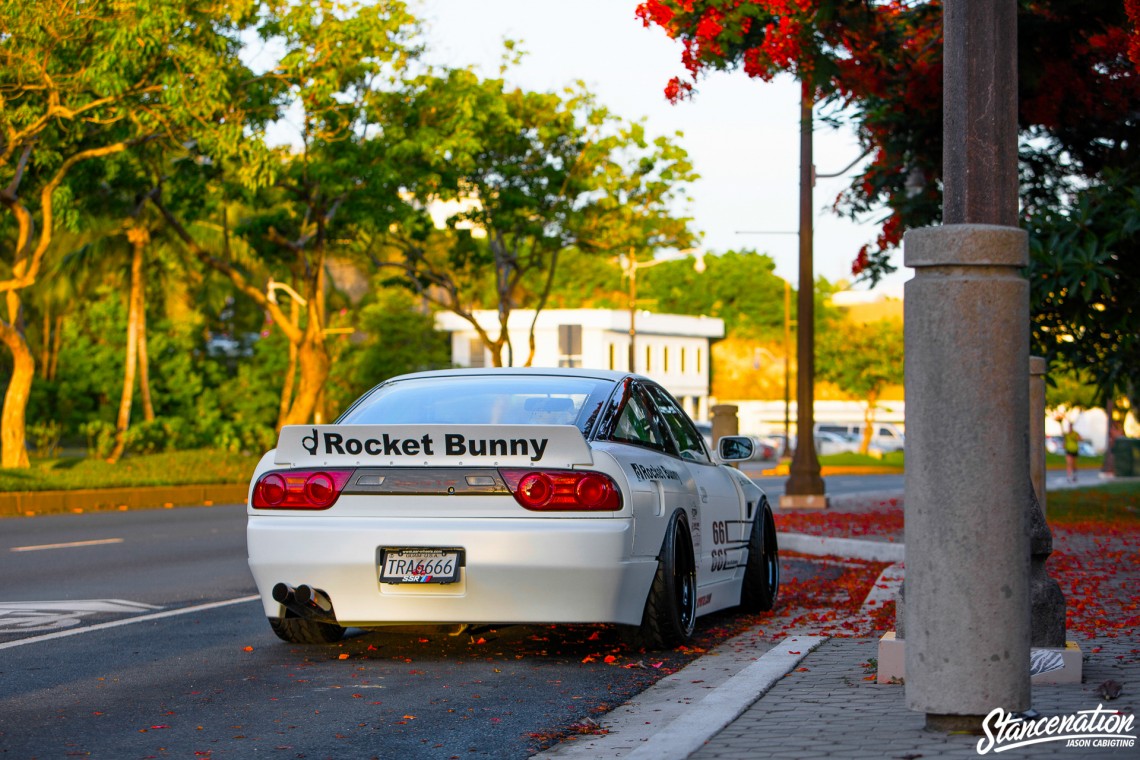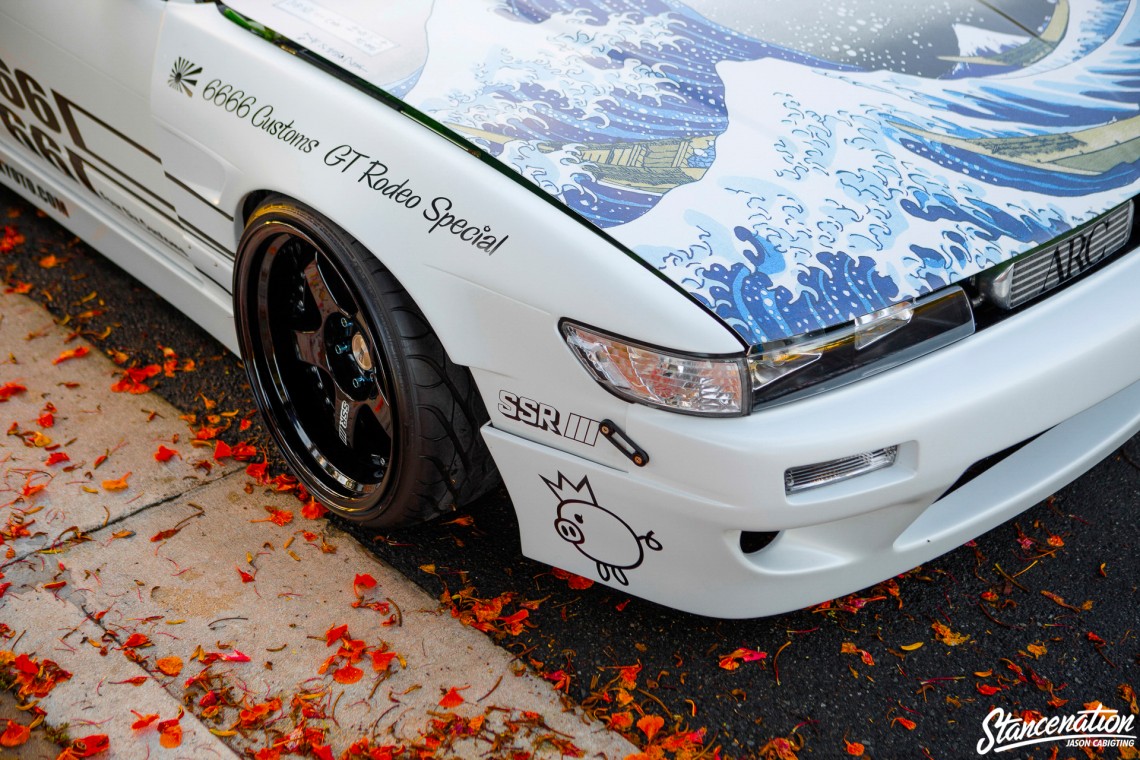 Tom's S13 contains two of my favorite things, Rocket Bunny widebody kit and SSR wheels, and although you can find tons of cars online running both of these, its the execution that is key. His car is extremely clean and just has "flow", the mods just make sense. They speak to one another to create the work of art you see before you today. Often times we confuse, "clean cars" with boring or "plain jane"and that's not the case at all. The mural that Tom has painted on his hood, is a tasteful way of adding individuality to his build.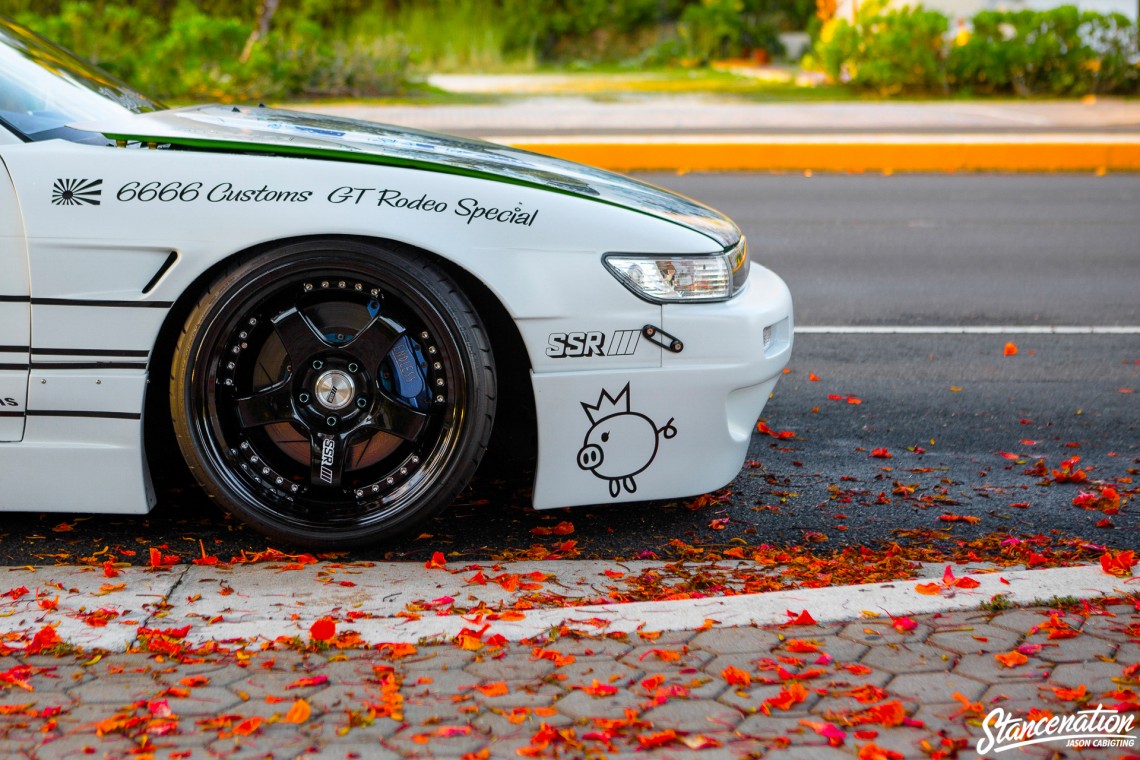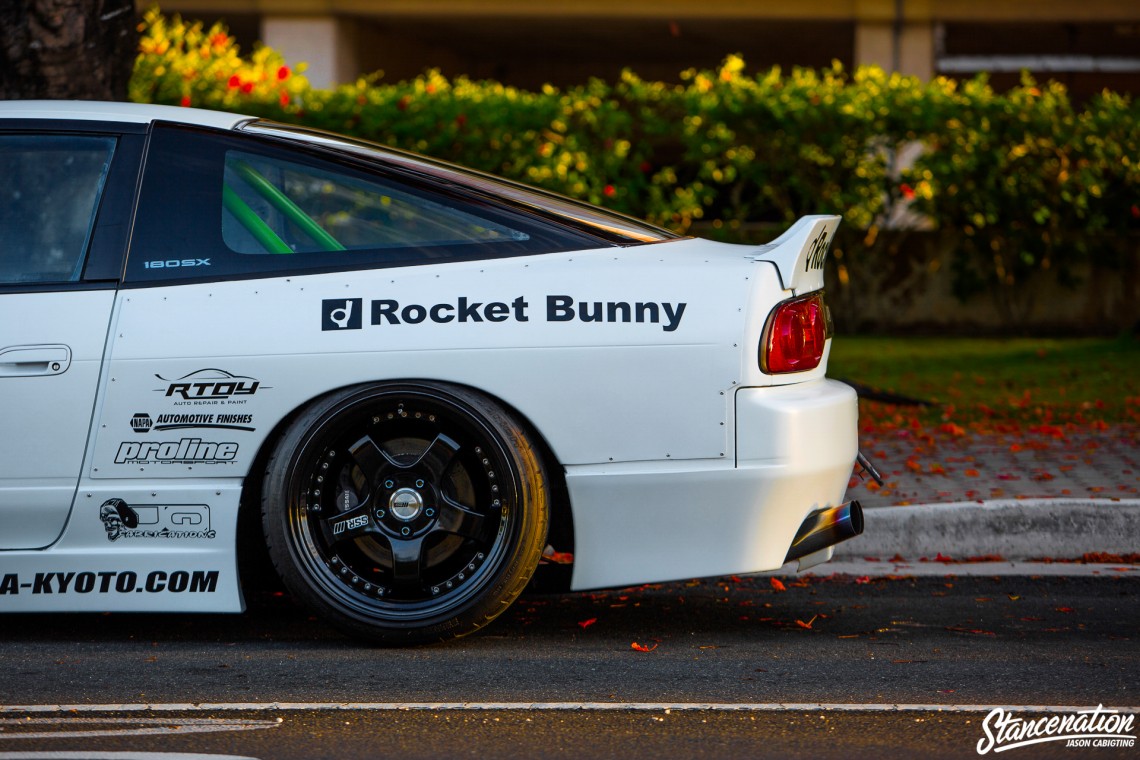 The fitment is dead on for what he has built his car to be. He chose to run a classic set of SSR SP1's in 18 x 9.5/11, wrapped in a set of BF Goodwrench G-Force tires. Overall stance is perfect for a street car that makes a good amount of power to scoot around and have fun with. Again, another thing that makes sense on the car is that he didn't go overly aggressive, but just enough to make the car look mean yet still retain some functionality. It seems that meaty fitment is making a comeback, and I'm all for it!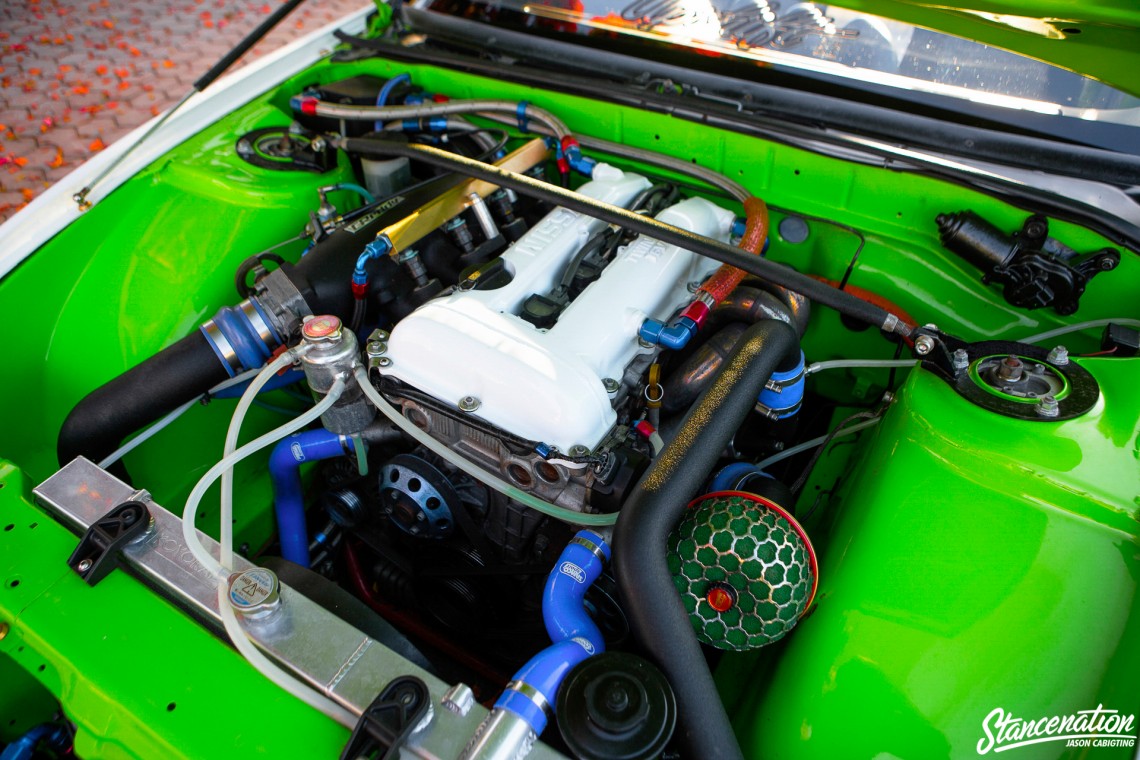 Under the hood Tom's shaved bay is full of JDM goodies from the likes of HKS, Tomei, and Greddy to make this Nissan pack a punch. From a beefed up valve-train, to an upgraded turbo, Tom has every bolt on modification imaginable. My favorite being the ARC grille mounted oil cooler. It looks so cool!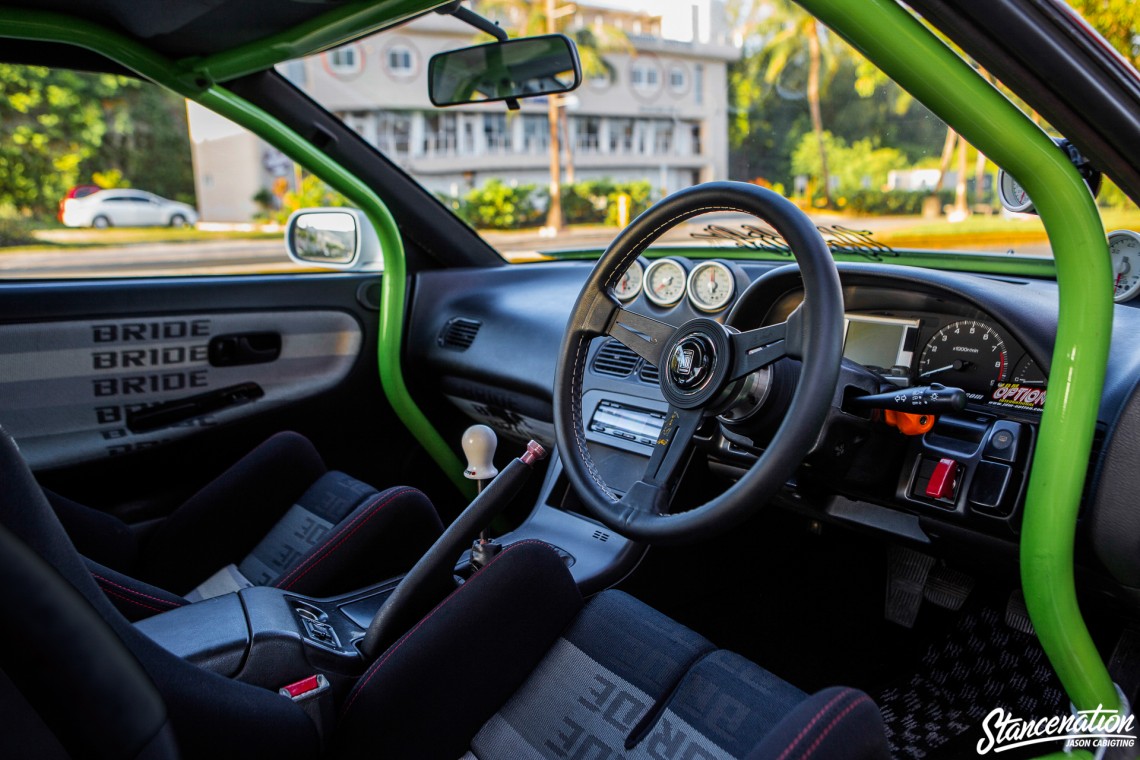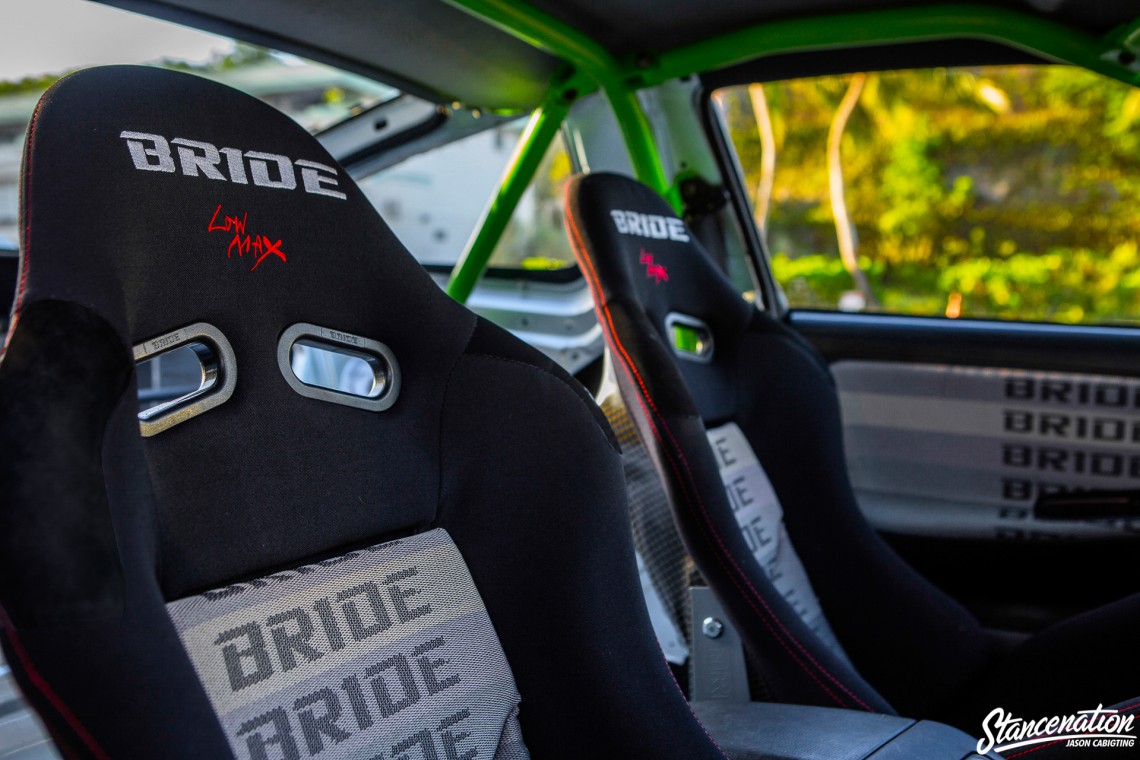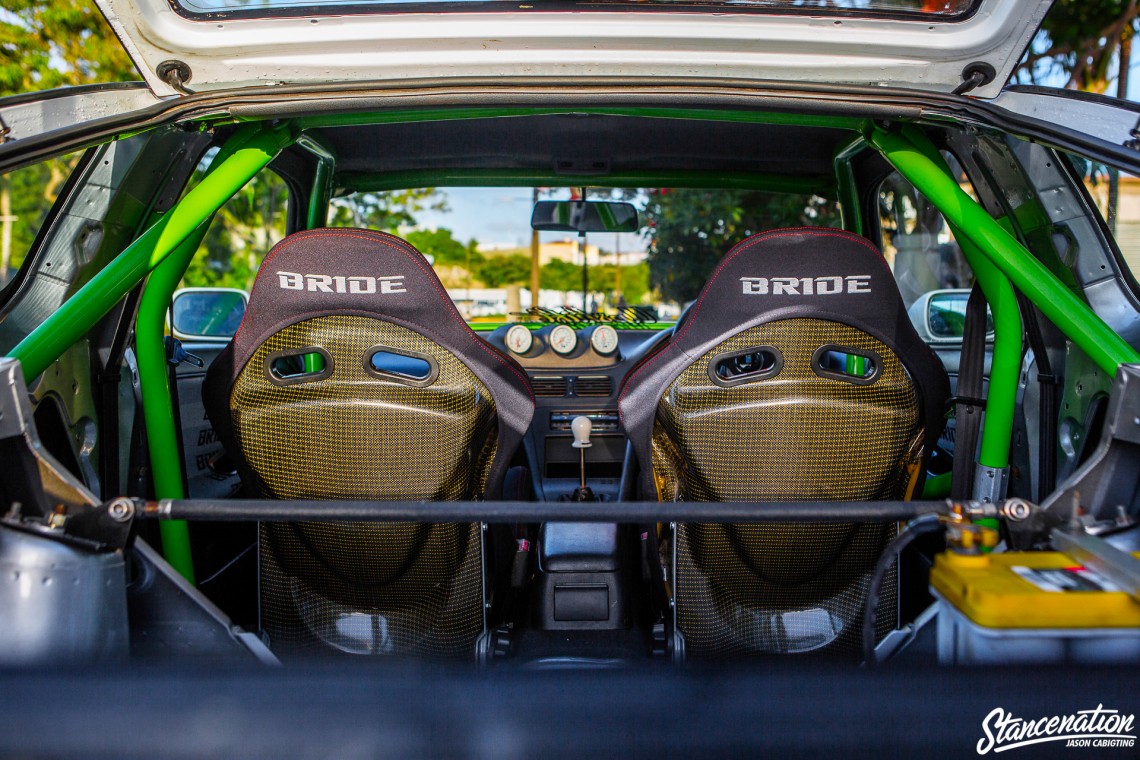 A well-rounded build can't be complete without bringing some attention to the interior. Tom opted for BRIDE Gias II bucket sets, dawning a matching pair, one for the driver and one for the passenger. He went the extra mile and wrapped the door cards in matching BRIDE fabric. Yet again, cohesiveness is key when executing a clean build. While piloting the S13 around the island of Guam, Tom choose to surround himself with a Cusco 6 point cage, painted in a lime green.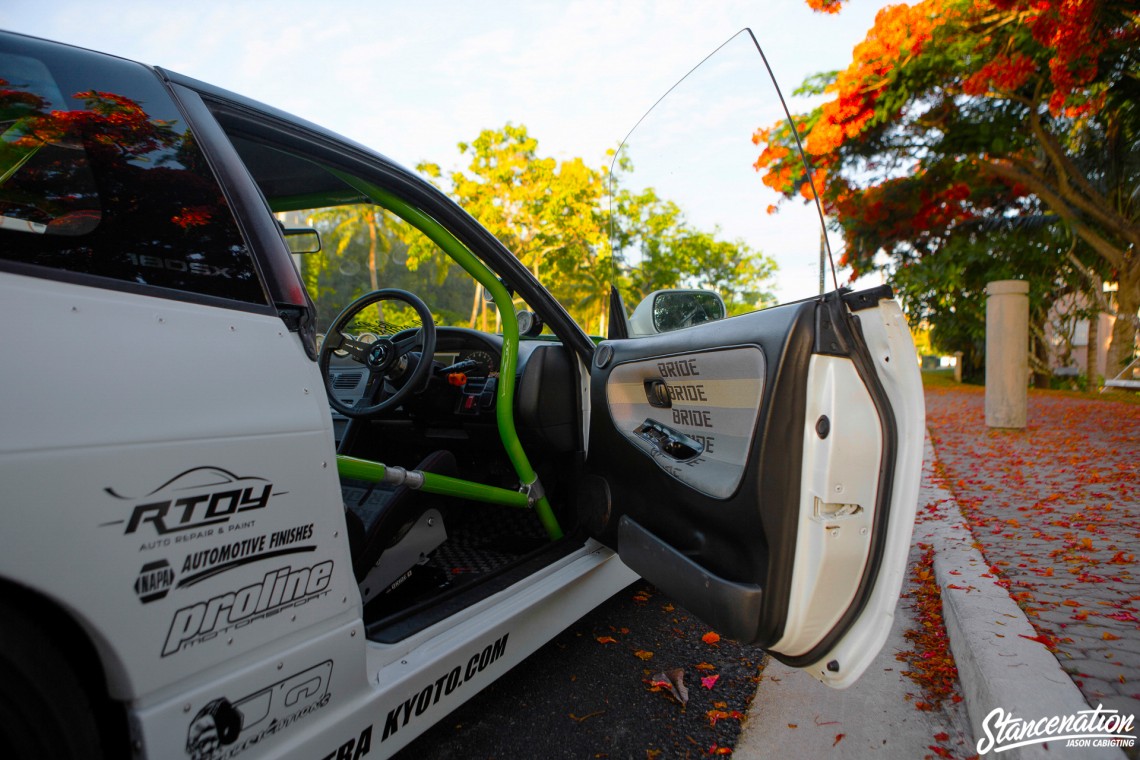 In my opinion, overnight builds tend to lack passion. Tom was patient with the overhaul of the 180SX and that's just what needs to happen in order to create something of quality. Taking a little over 6 years to get the car to the point that it is at now, I would say that it was well worth the wait. He can now drive around the little island making splash in the local car scene. They say that a man's car is an extension of himself, so what does your build say about you? Are you modifying your car to seek attention or from a place of passion? It's obvious Tom is in this for all the right reasons.