When people think or hear the words "Japanese Classic Cars", most people in America picture the old Hakosuka and Kenmeri Nissan Skylines. Often overlooked, the KB110 Datsun Sunny Coupe is a car that makes a bold statement in a small package.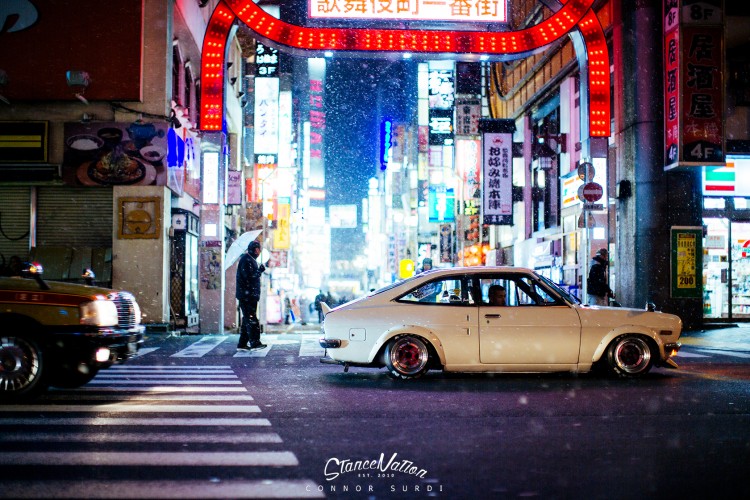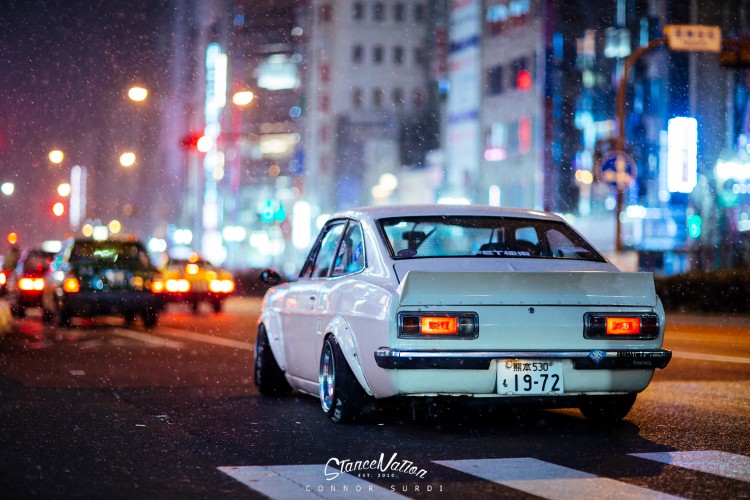 The KB110 was launched in 1970 and was also badged as the Datsun 1200 Coupe. This second generation Sunny was designed to be slightly larger in all dimensions than its predecessor to compete with the increasingly popular early model Toyota Corolla. Teruhisa Inoue shows how Datsun's competitive past is still making an impact in the present.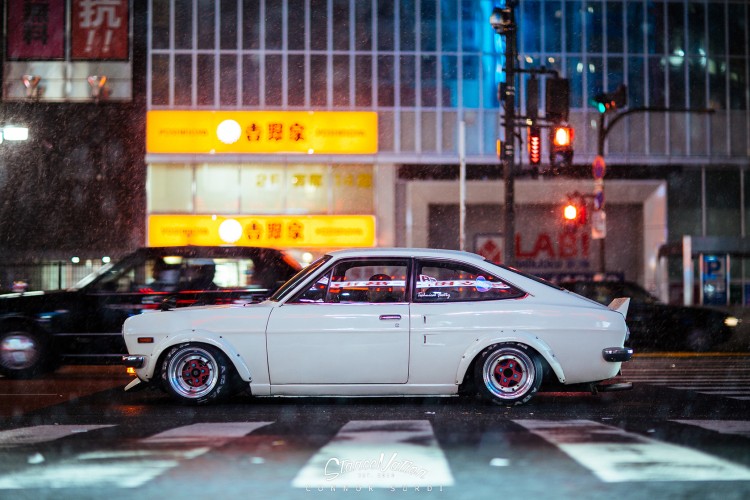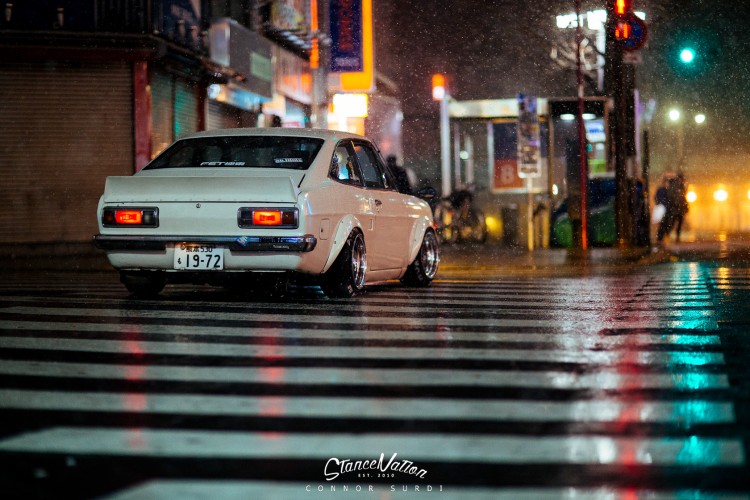 Teruhisa Inoue has had his 1972 KB110 Sunny Coupe for 4 years now and has been using it as his daily driver this whole time. Teruhisa-san loves old street car culture and takes his inspiration for his car from the Japanese manga "Shakotan Boogie" – even referring to it as his "bible".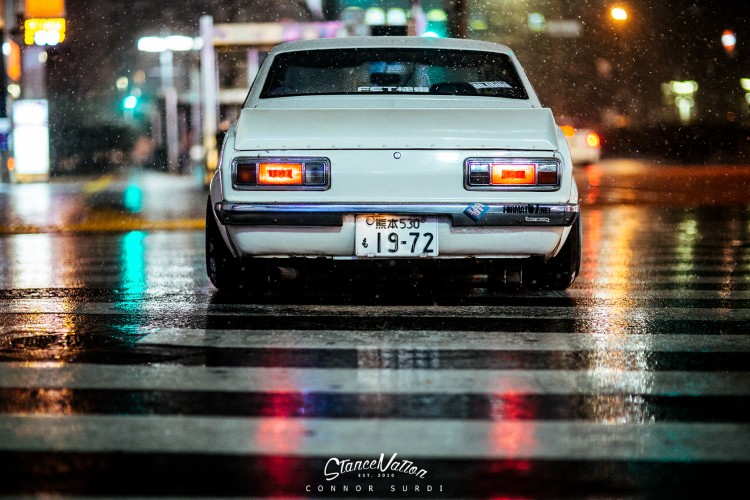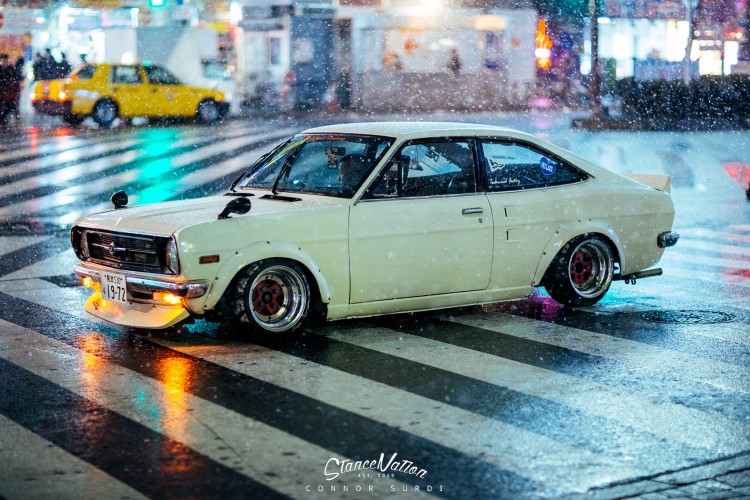 Teru-san's favorite thing about his car is the engine sound. He says, "It's like a living creature to me." The engine is a Datsun A15 (Matuoka 1600cc) motor with dual Weber 45 carburetors. There's nothing like the sound of a naturally aspirated early model Datsun motor with Weber carbs, truly aurally pleasing.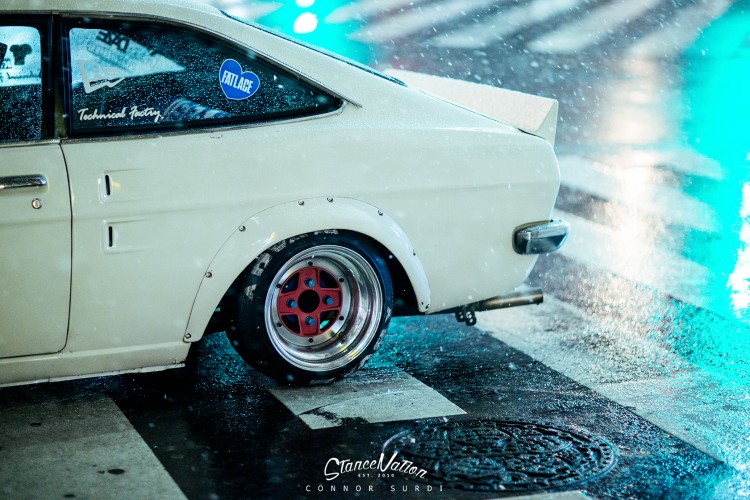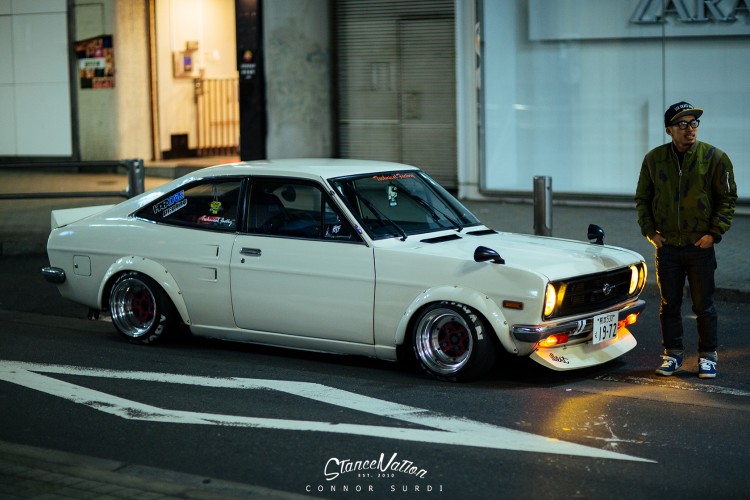 Teru-san had to sacrifice his last build to put this KB110 Coupe together. He previously owned a Sunny Truck and had to "borrow" parts from it for his Sunny Coupe; including the seats, engine, and audio. Teru-san loved that Sunny truck, so that was the most difficult part of building this car for him. Teru-san was pretty torn up after taking apart his beloved truck. He has since gotten over the loss, and fallen in love with his Coupe.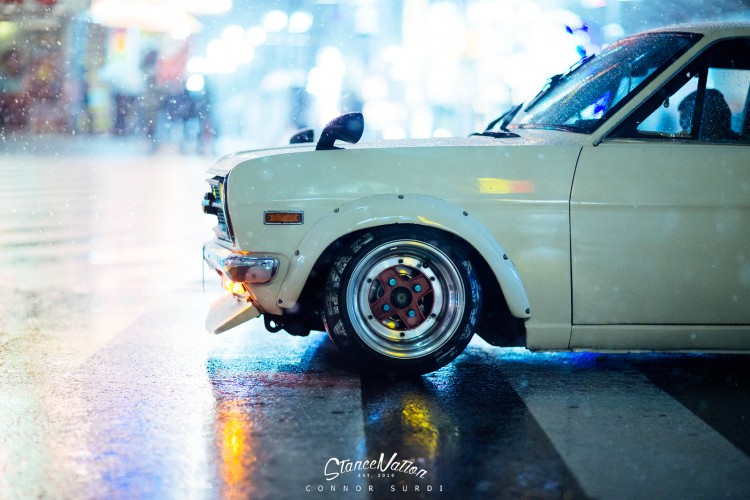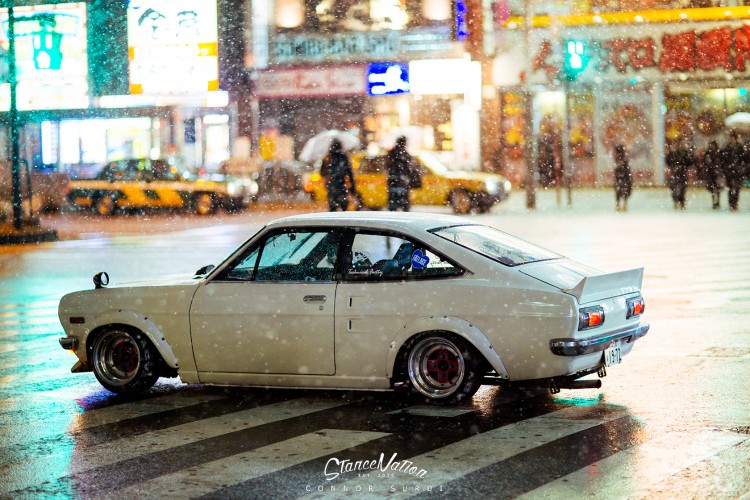 Teru-san's suspension setup is custom made by his good friend Yabuki-san at "Technical Factory". Yabuki-san took factory Datsun suspension parts and even SPAX coilovers from a Mini Cooper to build Teru-san's suspension. I love this kind of innovation.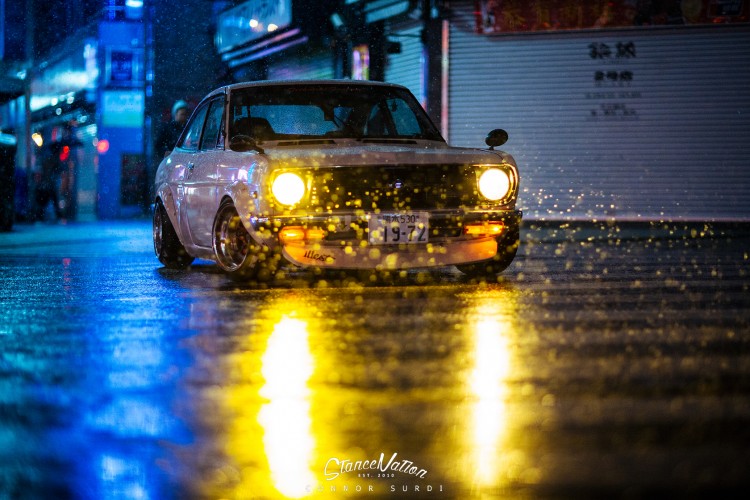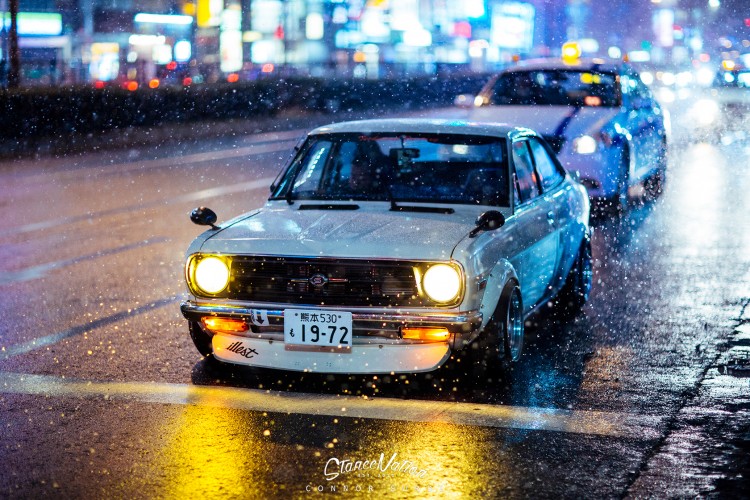 Teru-san's wheels are Speed Star Mark-IIs in 13×9 sizing all around with 175/50R13 Nankang tires. They fit the car perfectly under his over-fenders in true "shakotan" style.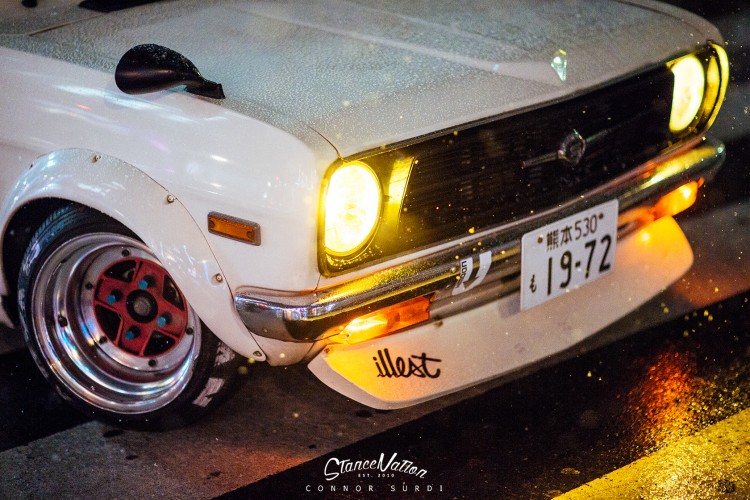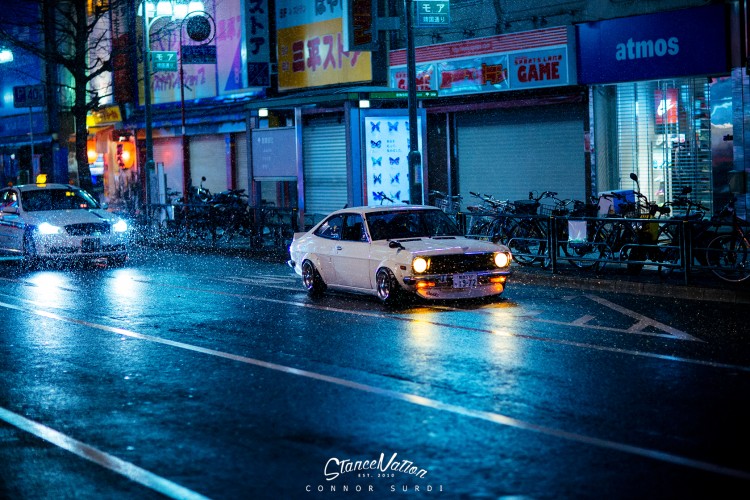 His future plans for the KB110 are simply to keep the car in its current condition and drive it forever. He knows it's not super custom, but it's his daily driver, and it's very special to him. This is the right choice, the car looks perfect the way it is.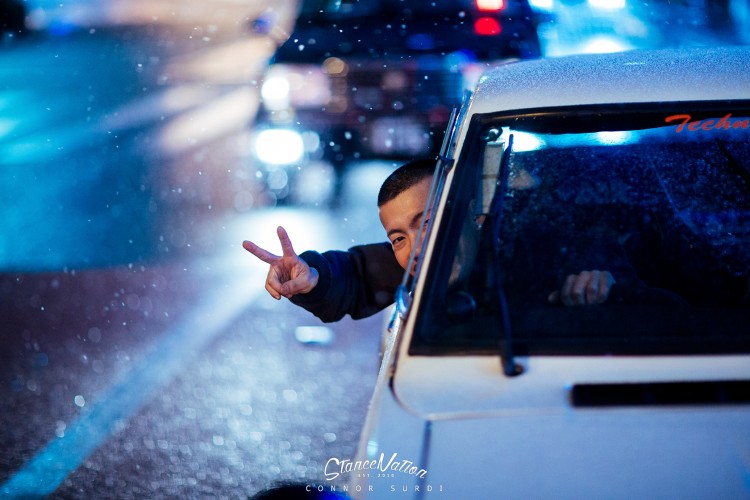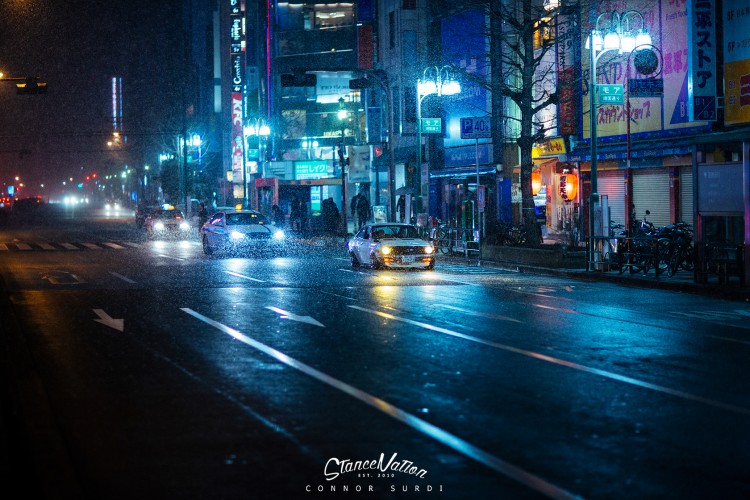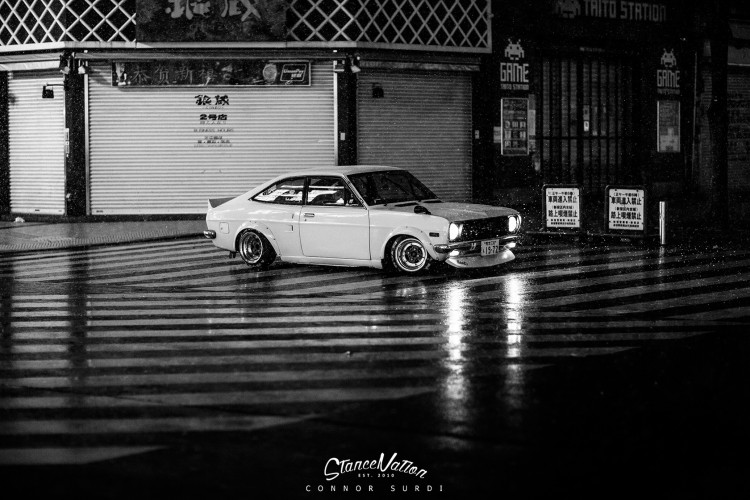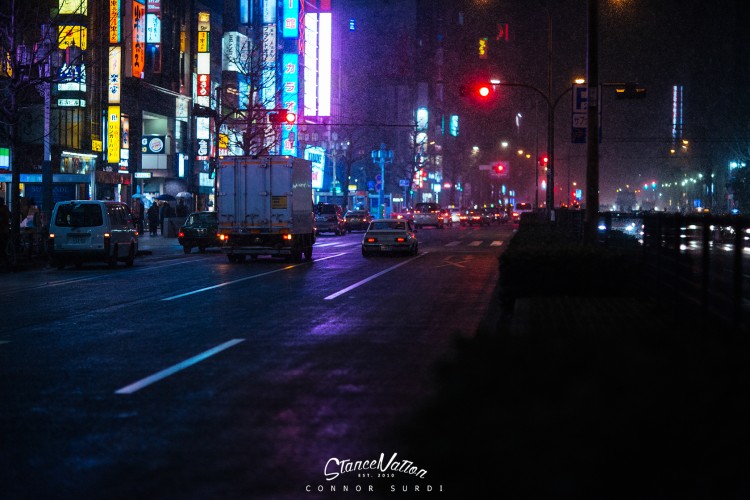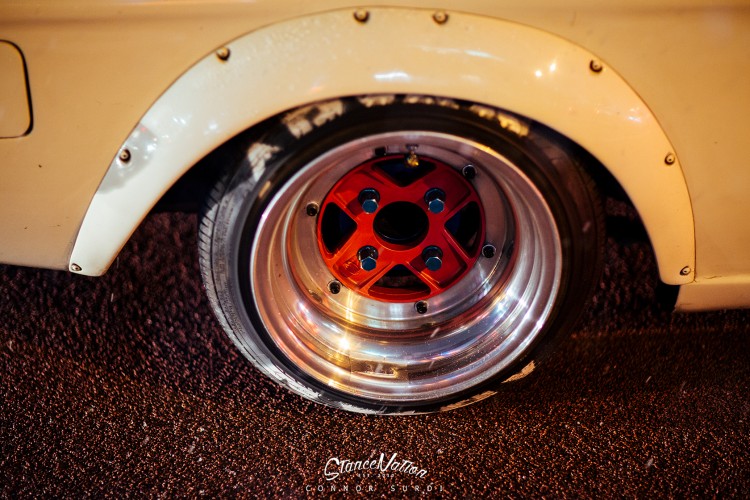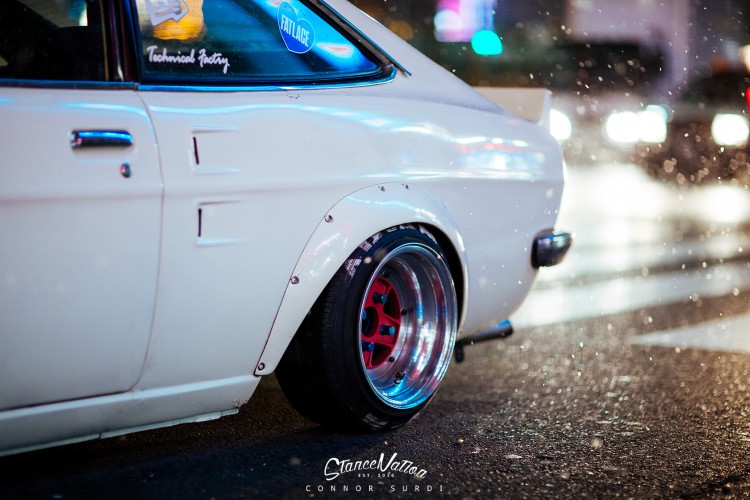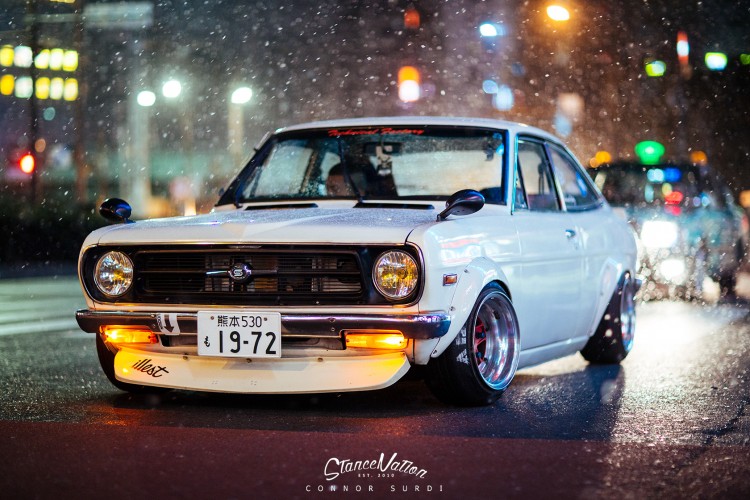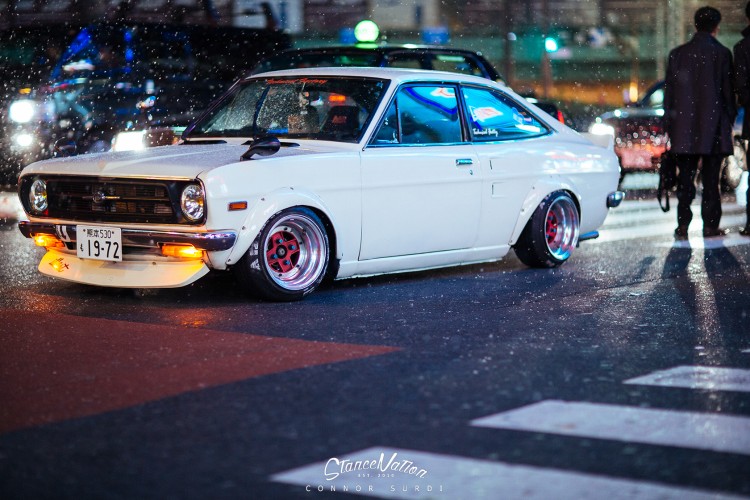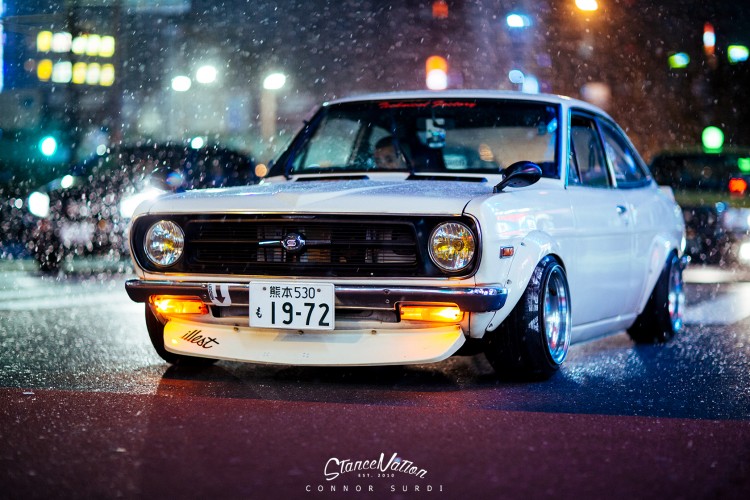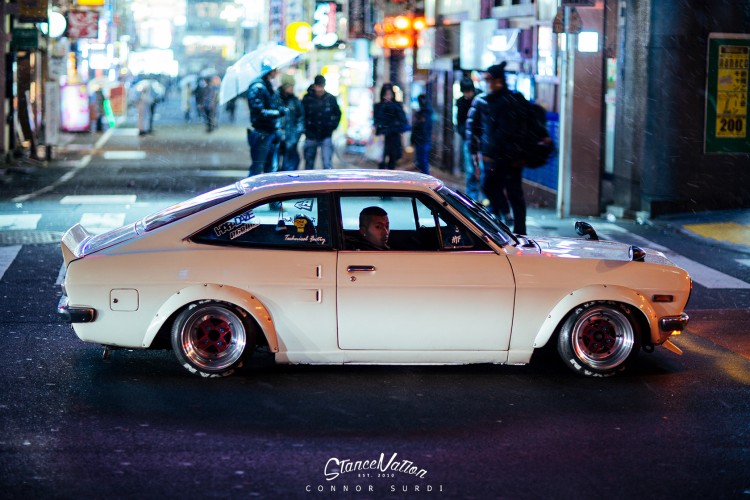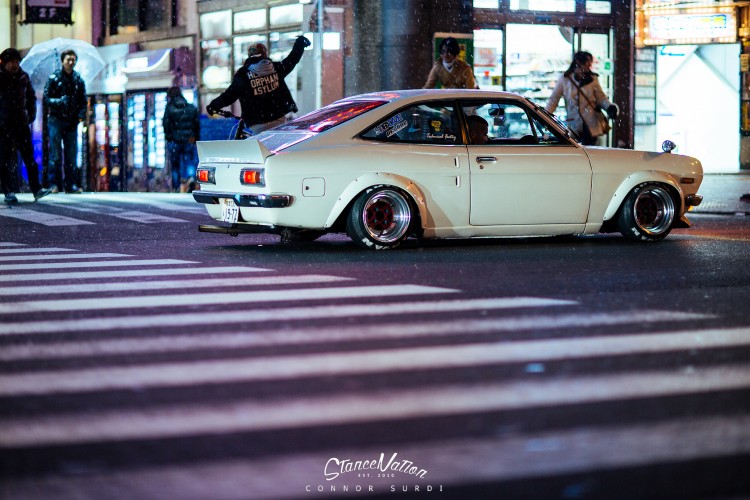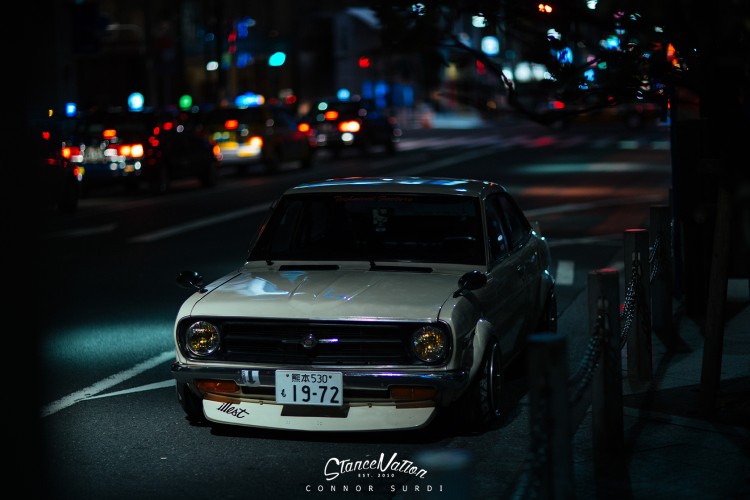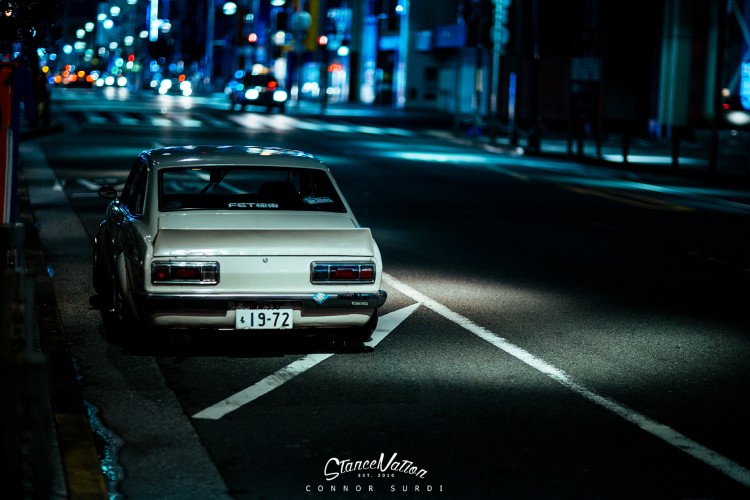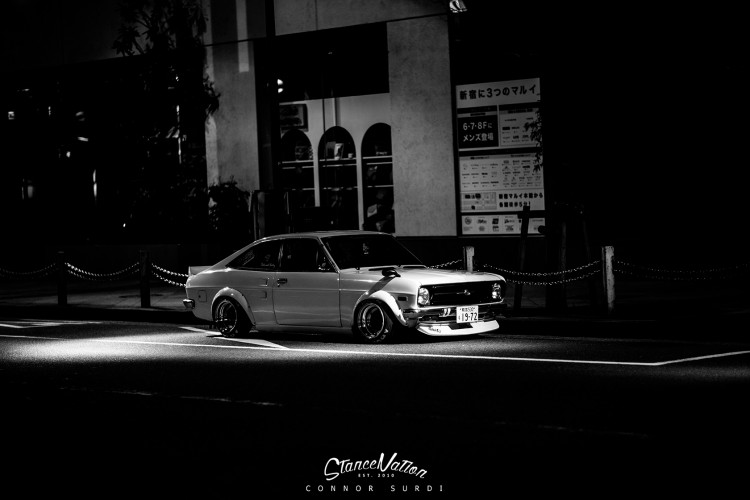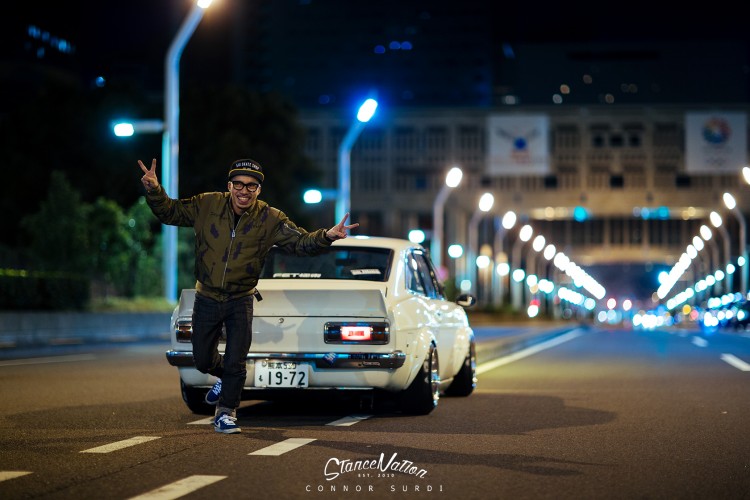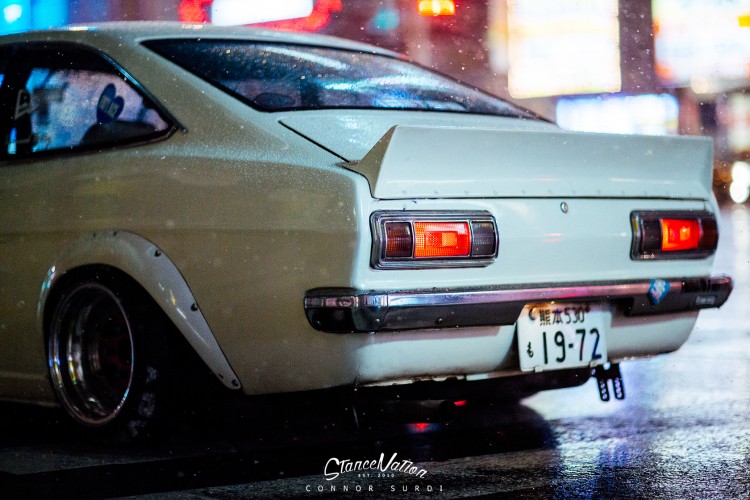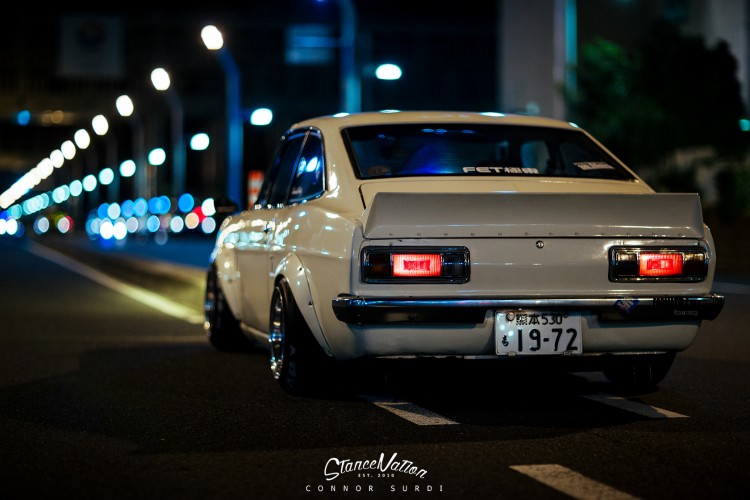 Wheels/Tire/Suspension:
F- 9J Speedstar Mark2 TypeB
R- 9J Speedstar Mark2 TypeB
NANKANG 175/50/13
Front:
Technical Factory Yabuki
short suspension
Rear:
SPAX(for mini cooper)
sunny track leaf spring
Interior:
280mm OBA steering wheel
AAR bucket seat
Engine:
A15 (Matuoka1600cc)
Carburetor: Weber 45s