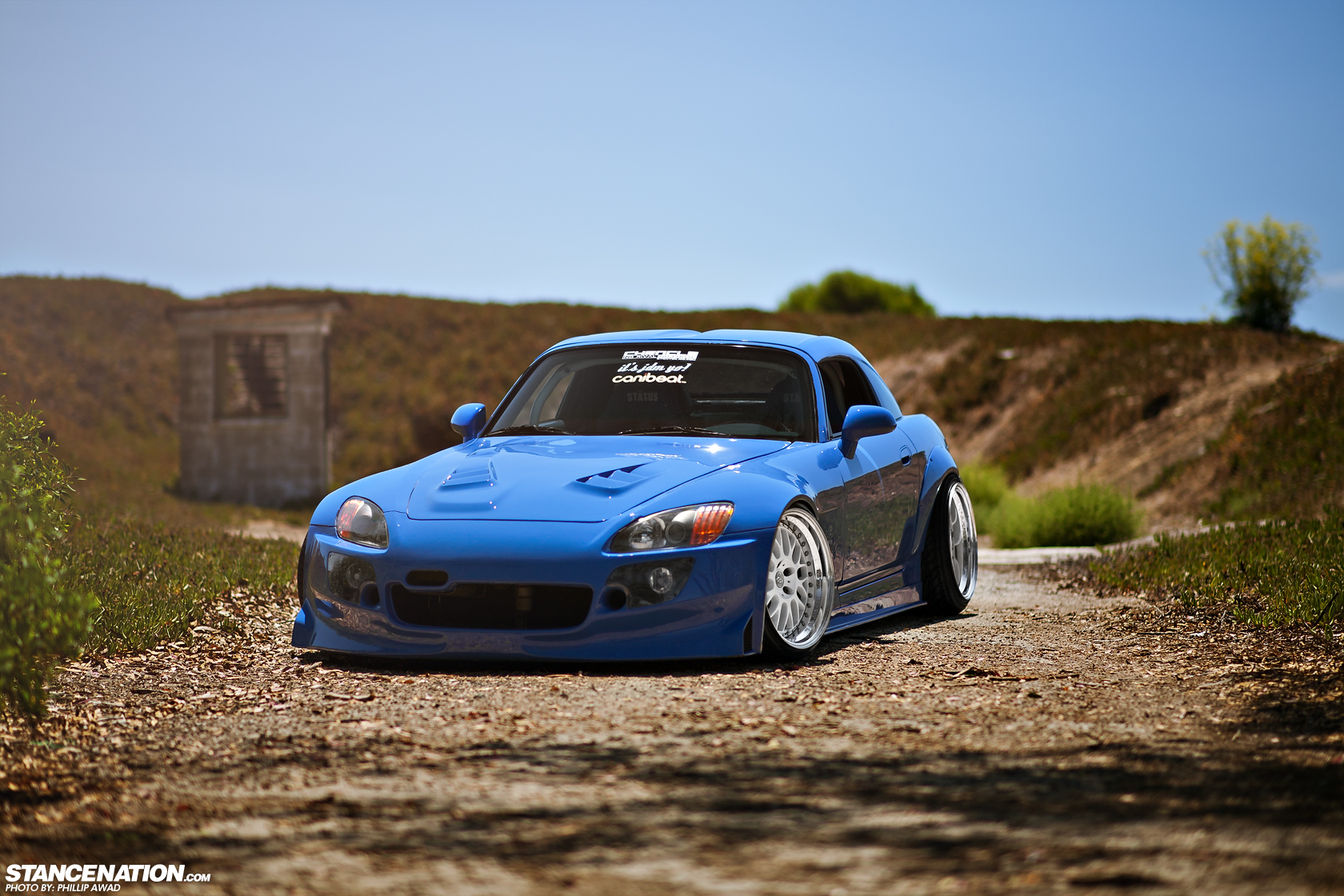 Honda's S2000 is about as good as it gets when it comes  to roadsters.  Light, nimble, reliable, easy on the wallet, and not to mention very stylish, the engineers and designers at Honda did a superb job in reintroducing a roadster to their line-up in 2000.  A pumped-up Miata is what the S2000 can be equated to; FR layout, a peppy 4-cylinder under the hood, and light weight.  With the roadster being on the roads for over a decade now, a lot of people have given their own spin on the car.  Whether it's a full-on track car, or a canyon-carving daily, most people build on the car's character which is a car that's fun to drive.  The light blue example here is no different.  Karl Johnston from Hollywood, CA, is a long-time Honda fanatic, and in 2011 he was finally able to purchase a S2000 of his own.  I'd say the boy's done good for only two-years, wouldn't you agree?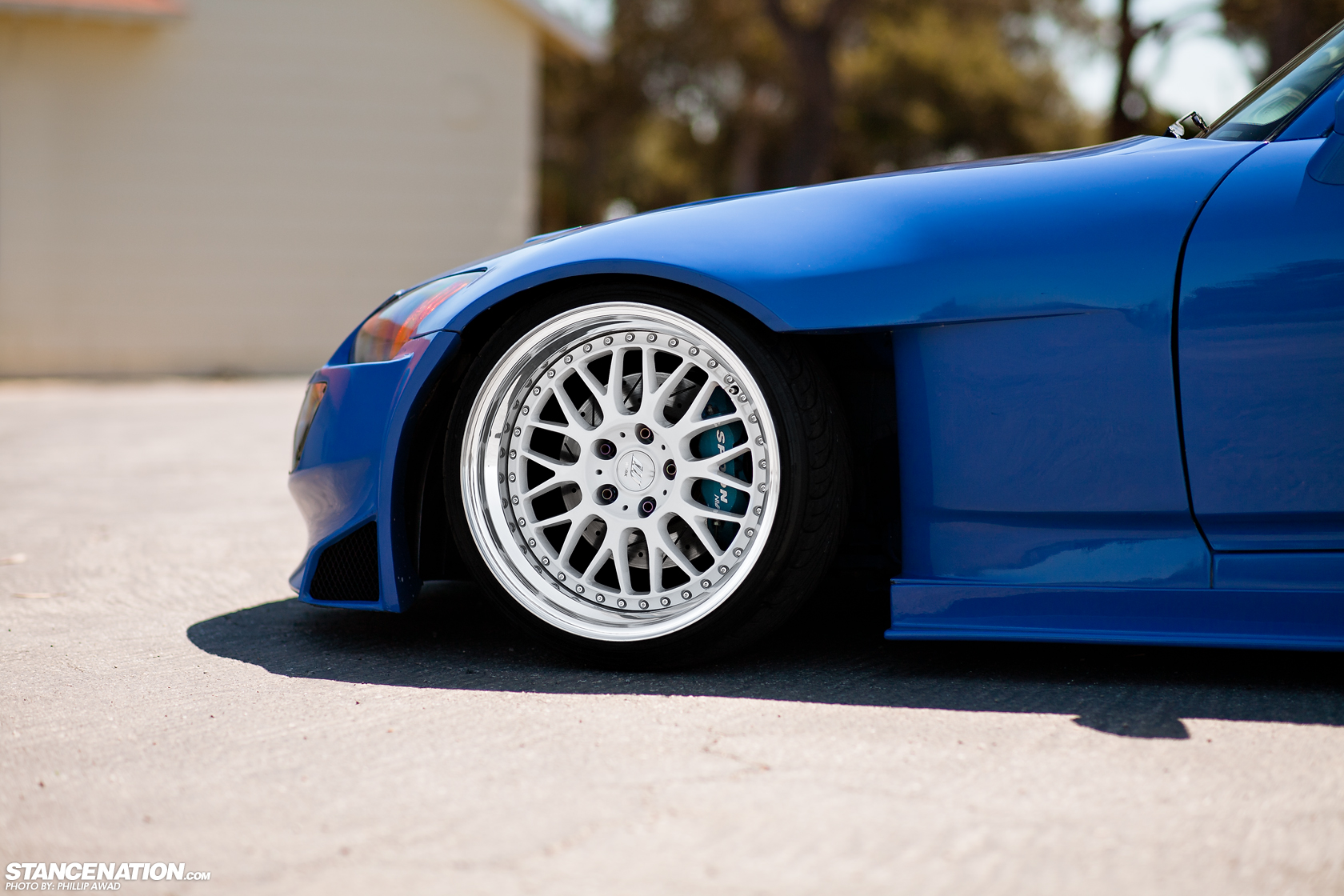 Coming from a history of various Honda Civics, Karl is a natural Honda-head, and like many he finally has a S2000 to call his own.  The S2000 for many Honda enthusiasts is a pinnacle of their beloved brand, with the 4-cylinder roadster able to out-perform many higher-class cars.  I still think the car's charm is its drivability as it is a very engaging car to drive, sure to put a smile on anyone who takes hold of the steering wheel.  Karl's S2000 is a great example of what can be done with a car.  It's nothing too extreme, but something well balanced, that plays on each of the car's already stunning features.  There's been thought put into the modifications rather than just throwing a bunch of parts at it and hoping it's deemed "cool."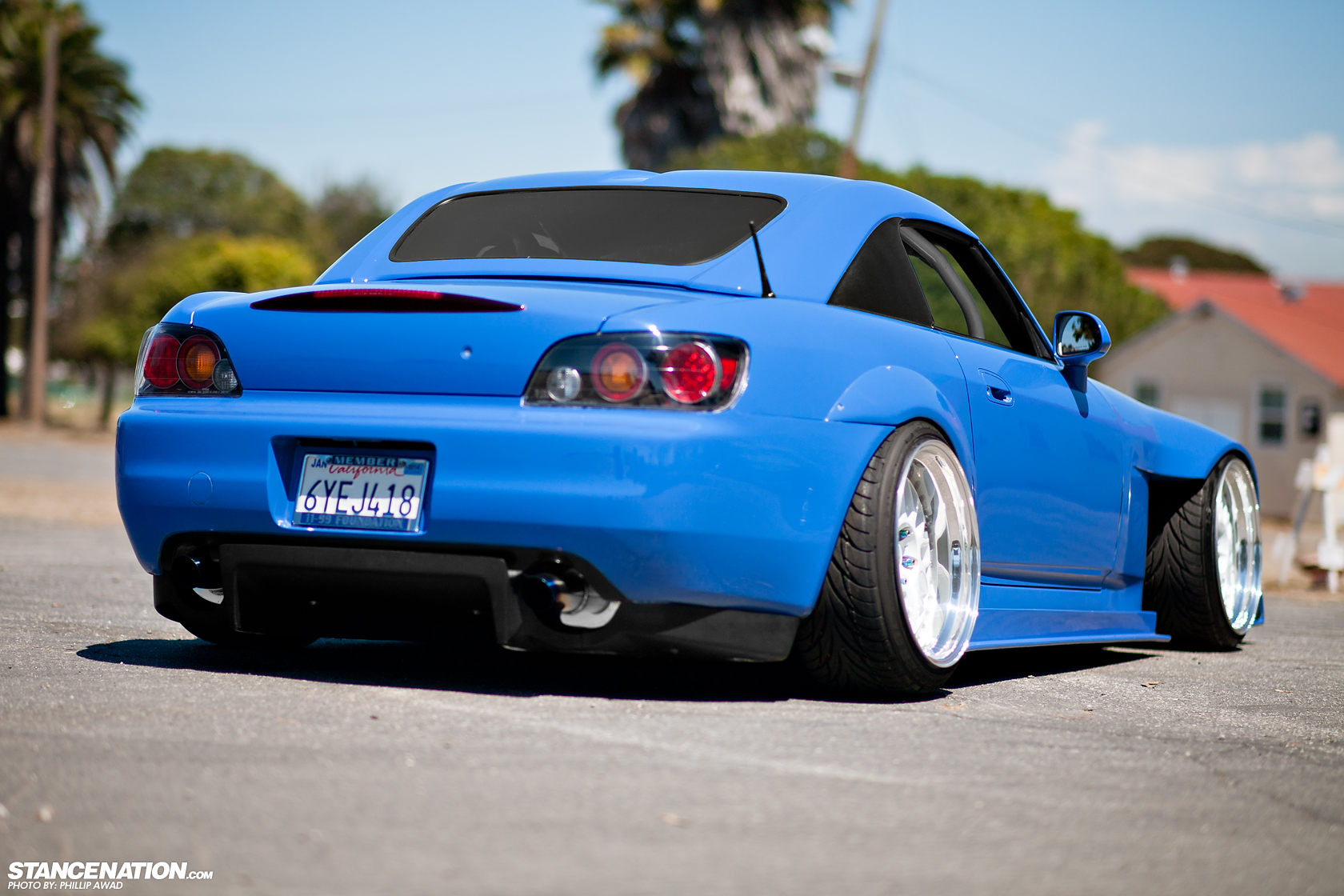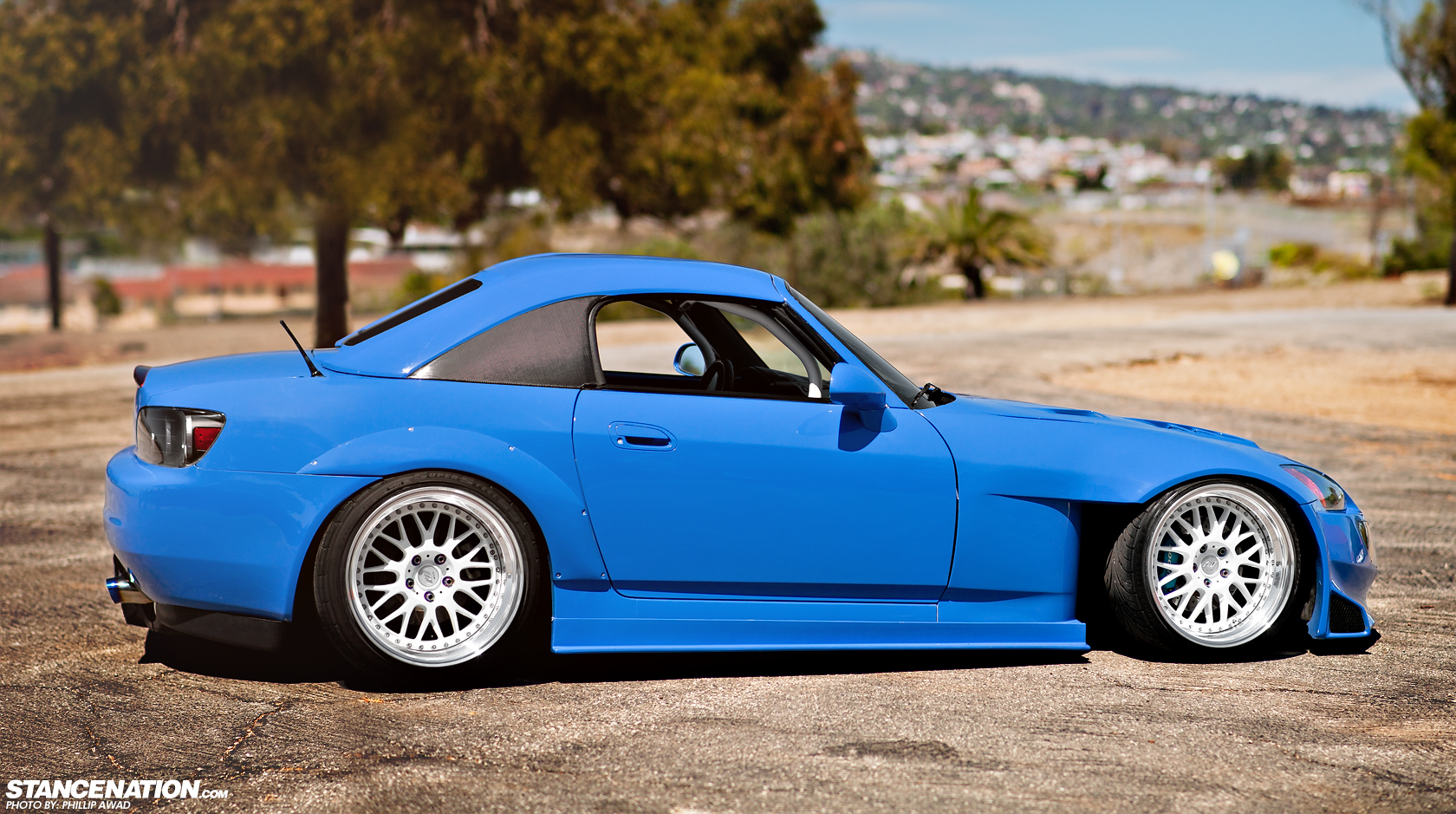 One area where a lot of thought was put in was the wheel choice.  In terms of being able to fit aggressive wheels, the S2000 lacks the ability to house wide, and low-offset wheels, at least in stock form.  It's no secret that low and wide has been cool for years before there was even an internet to share it, and of course Karl wanted in on the action.  His wheel of choice is the classic, Work VS-XX.  The VS-XXs look good on just about anything, but Karl went with something other than an off-the-shelf set.  Karl had a set of step-lipped VS-XXs built to his specs which ended up at 18×9.5 +0 in the front and 18×10.5 +5 in the rear, and the faces were finished in white powder-coat with silver hardware and neo-chrome lugs.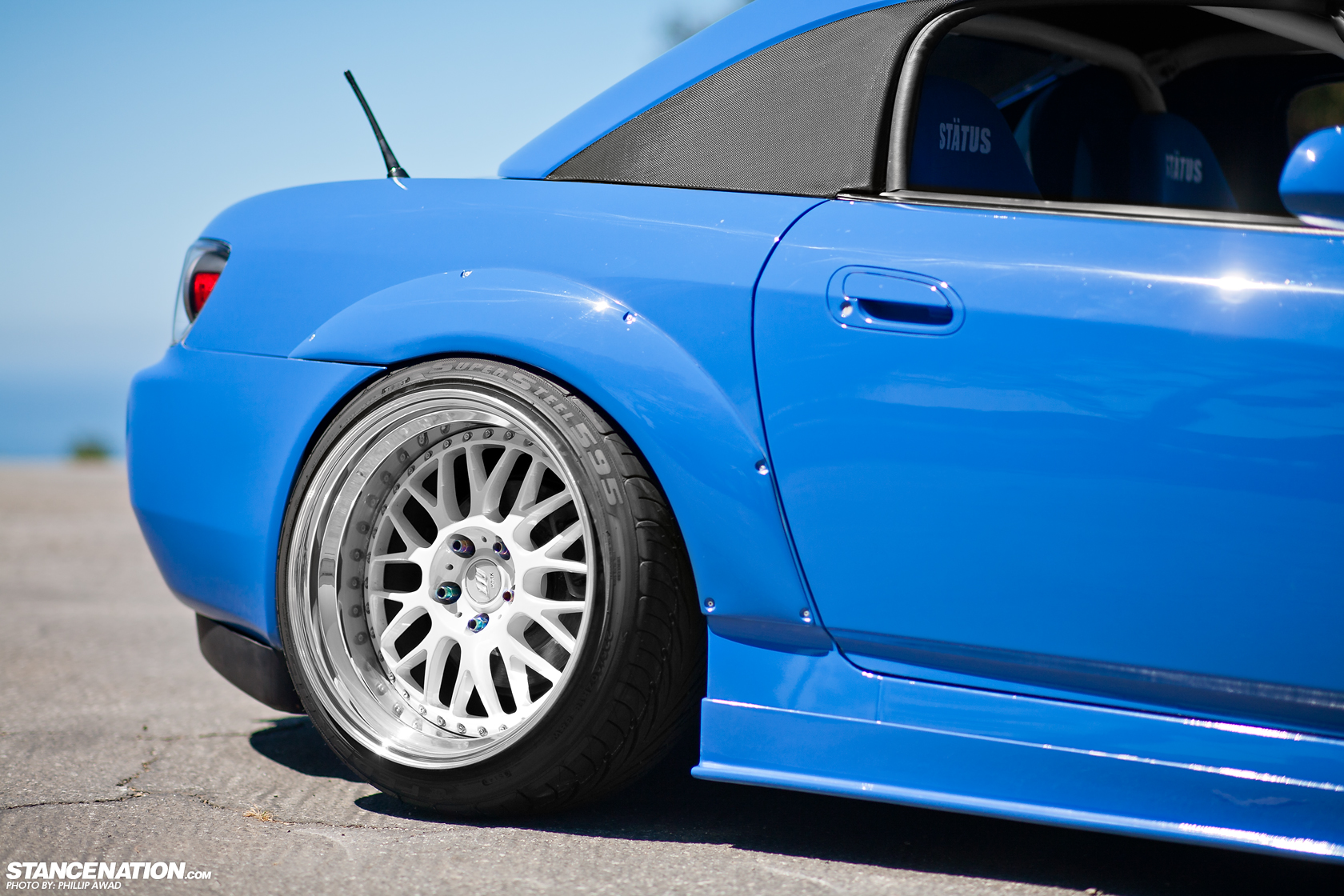 As mentioned earlier, wheels of those specs aren't exactly easy to fit on a stock-bodied S2000, so it's a good thing that Karl didn't stay with the stock body.  With the car's aggressive nature from the factory, aero-parts companies thought beefed up fenders and flares would look good on S2000s, and boy are we glad they thought so.  J's Racing is a name synonymous with Honda performance, and their wide-fenders for the S2000 look good on any car they find their way onto.  Karl's is no exception.  Just look at the pictures, and tell me you don't love those fenders!  I love how they extend out, yet cut in at the back of the wheel to leave it exposed.  It adds a very tough, and aggressive look that suits the S2000 perfectly.  To match the fronts, Karl used ASM flares in the rear after cutting out the quarter panels to take advantage of the extra 25mm of clearance.  In keeping with the aggressive fenders and flares, a Spoon Sports front bumper and hood found their way onto Karl's S2000, along with J's Racing side-skirts, rear diffuser, and a Mugen-style hard-top to round it out before the Porsche Maritime blue paint was laid down in generous coats.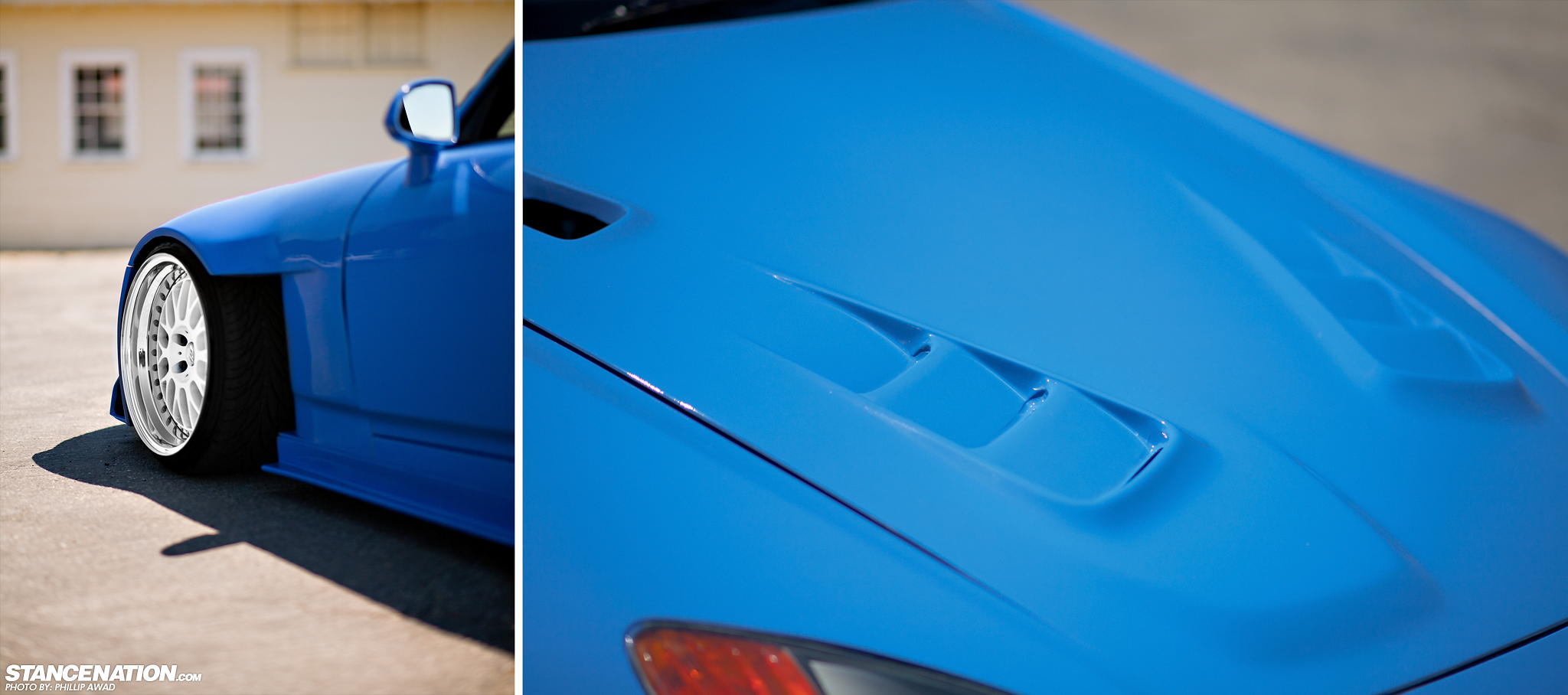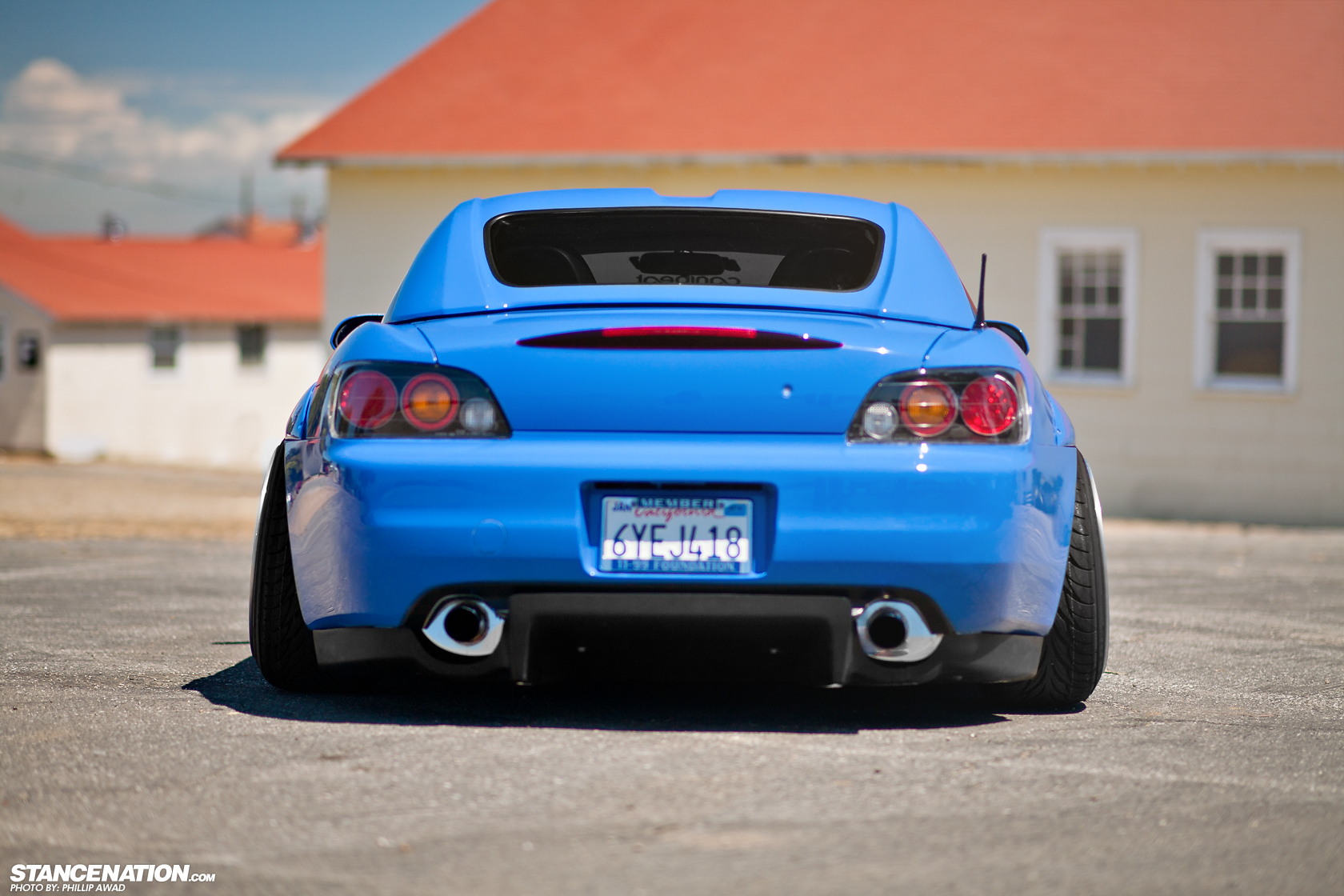 With a car such as the S2000, coilovers are the only way to go, and Karl's is no exception.  With a car that is so nimble and light from the factory, I feel that a set of adjustable coilovers that allow the user to fine-tune them is the only way to do the car justice , and allow the driver to fully enjoy what the car is capable of.  Karl hasn't lost the original charm of the S2000 with his mods, rather he built on them.  Despite the aggressive fitment, the car still retains the ability to eat up corners as the canyon-carver it is.  Just take a peak behind those Works, and you'll spot a Spoon Sports brake-kit.  Popping the Spoon Sports hood will reveal a carbon-kevlar intake, while the 9000rpms of 2.0L 4-cylinder scream from a T1R 70R-EM exhaust.  Karl didn't lose the plot at all.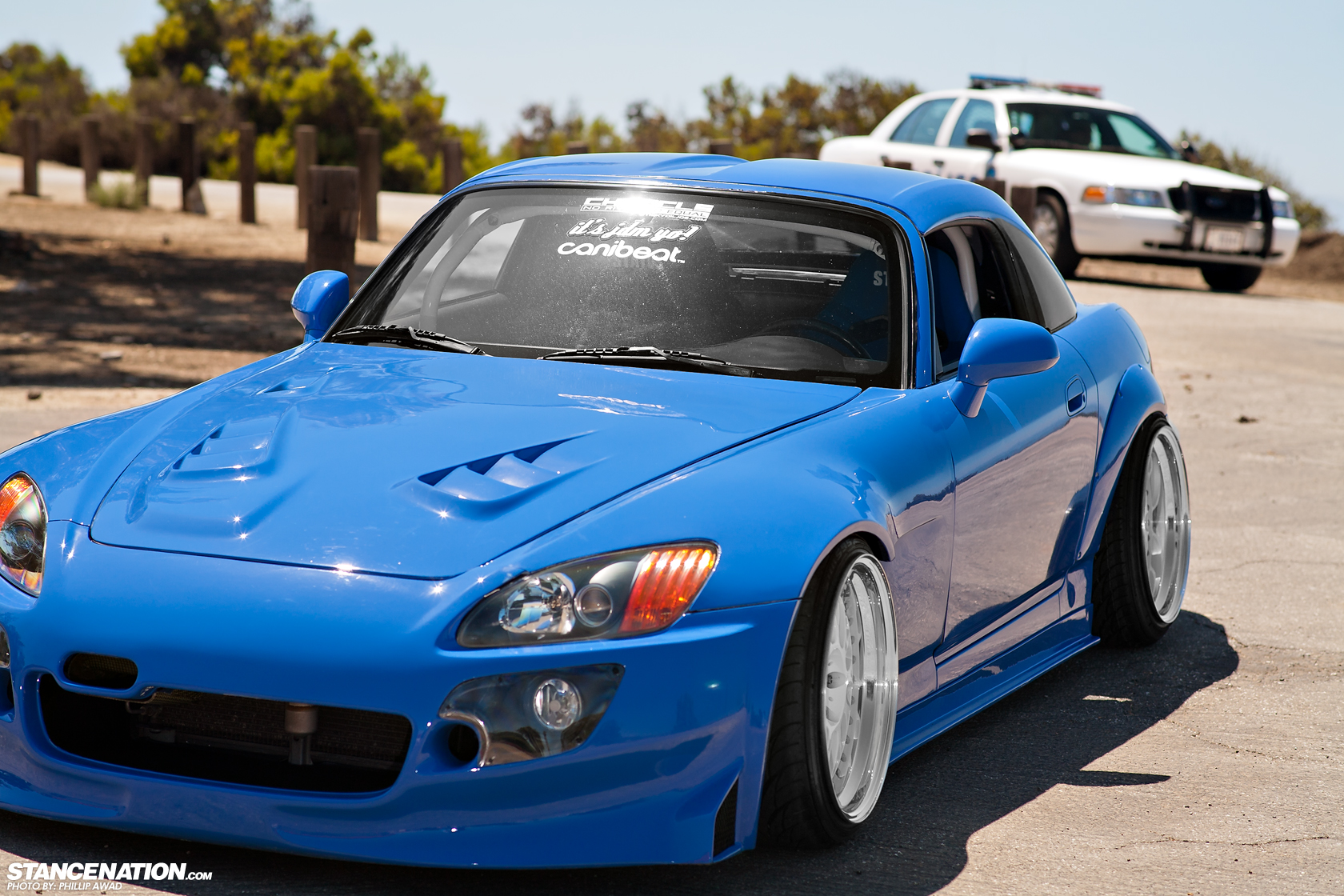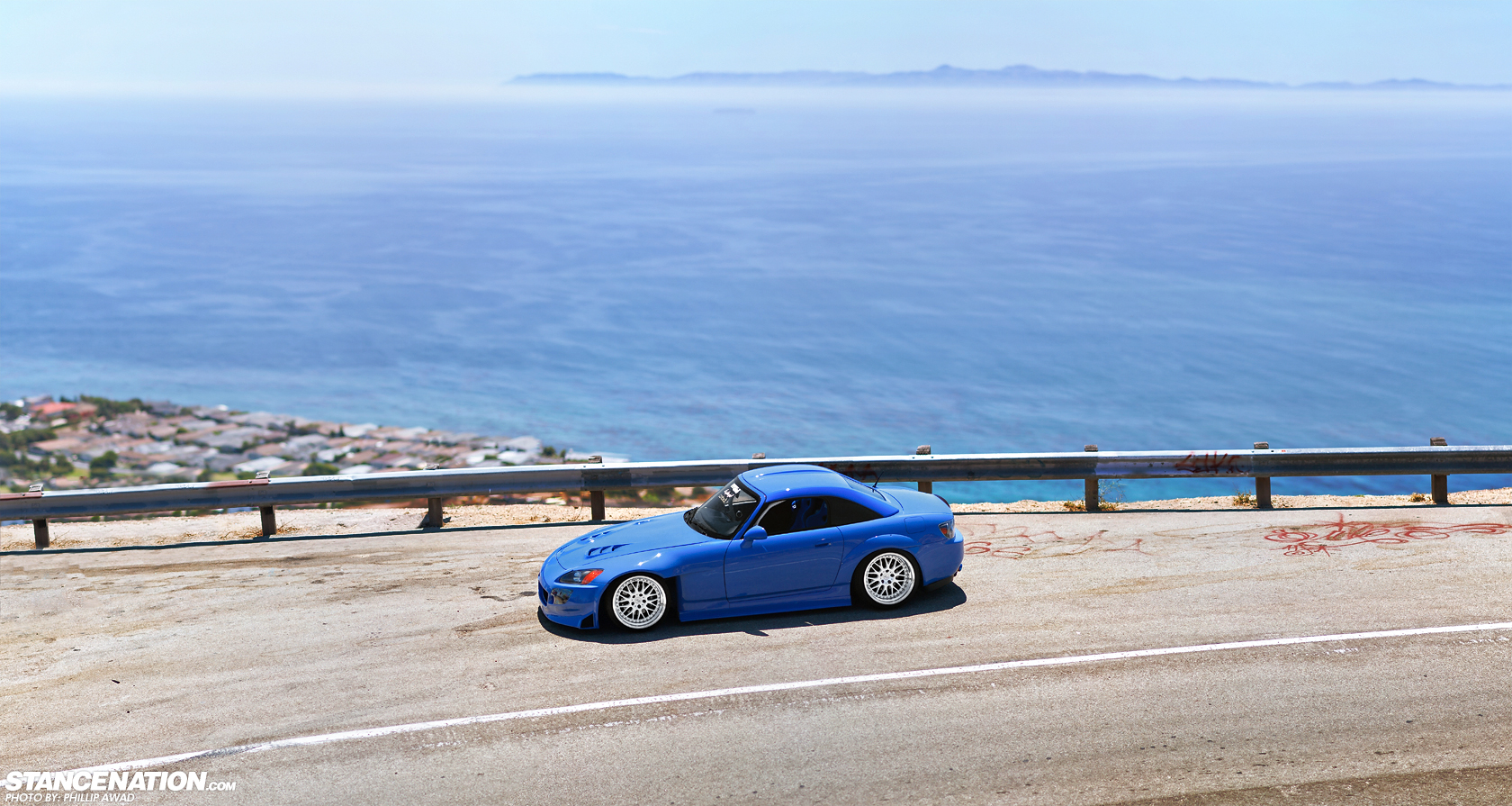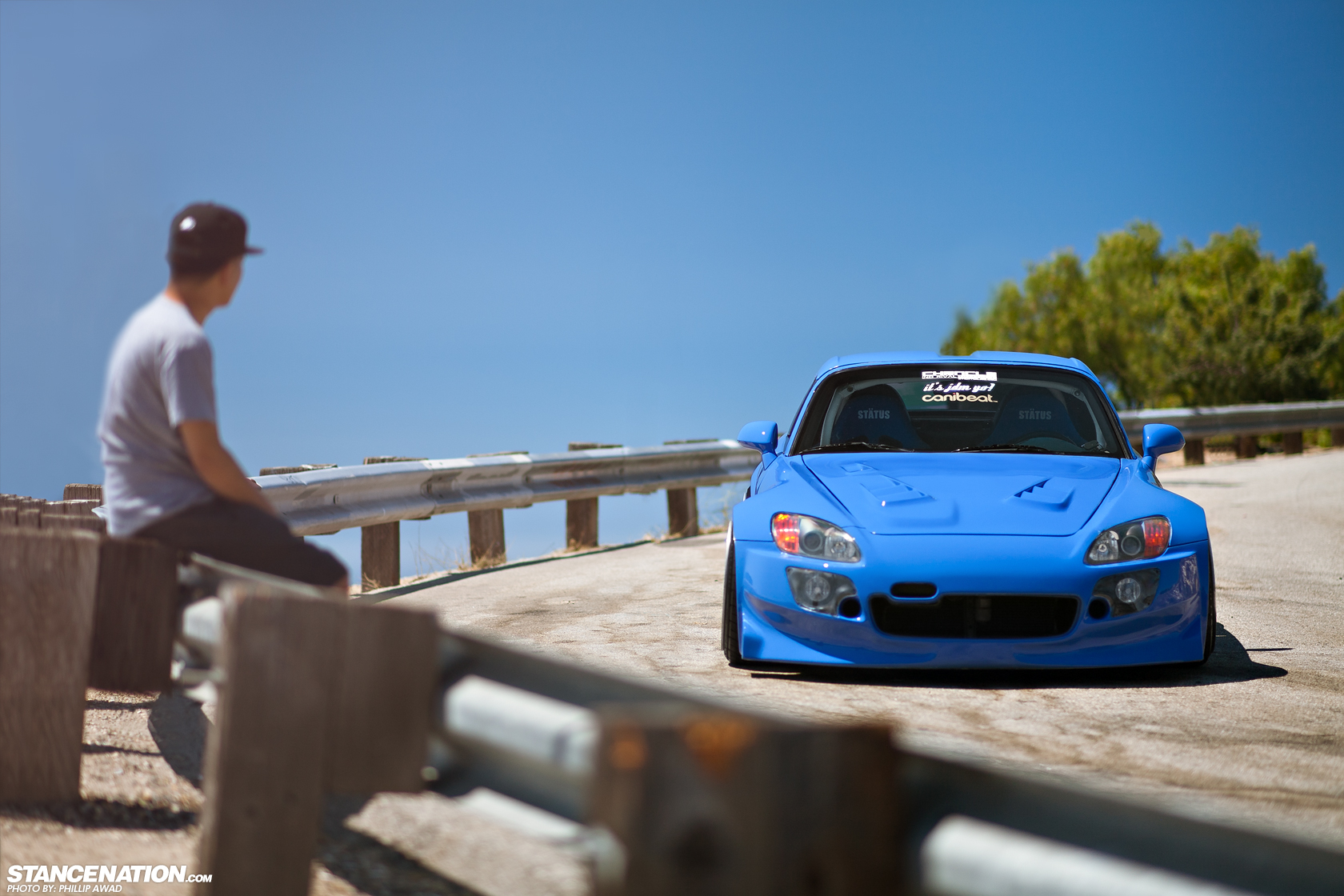 Inside, things remain business as usual.  A Cusco cage frames the interior and stiffens up the chassis further while driver and passenger are held in place with a pair of matching, blue Status Racing seats.  No fancy stereos or lavish leather seats here as those would take away from the car.  Karl just needs that 9000rpm red-line to put a smile on his face.  I'd smile too.  Karl's done a great job with his S2000 over the last couple of years, creating a well balanced car, building on what Honda already gave from the factory. It's great to see people still able to pick up on a car's qualities, and improve on them.  Who says you can't have performance and looks?  I'd say this S2000 does a great job of balancing both.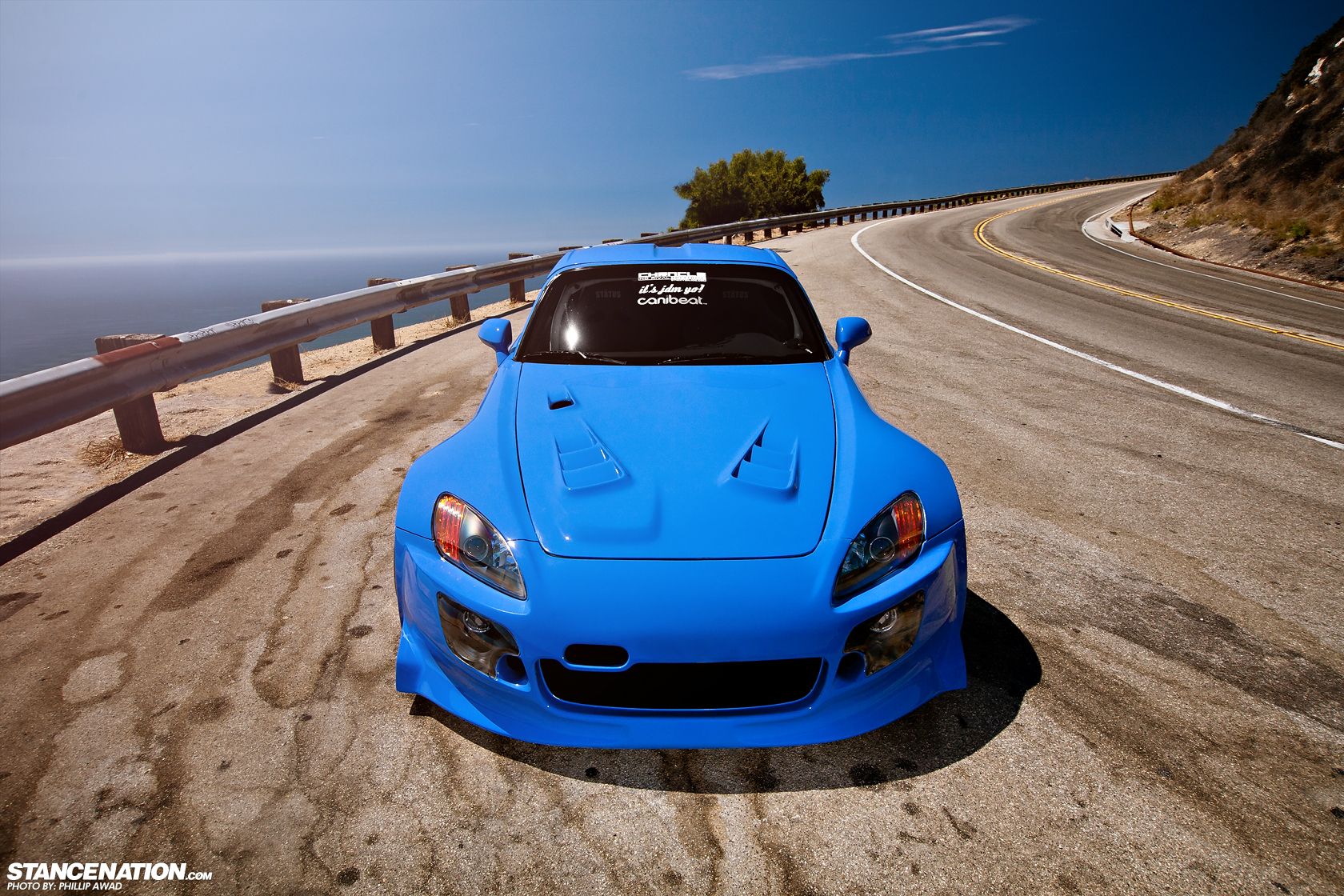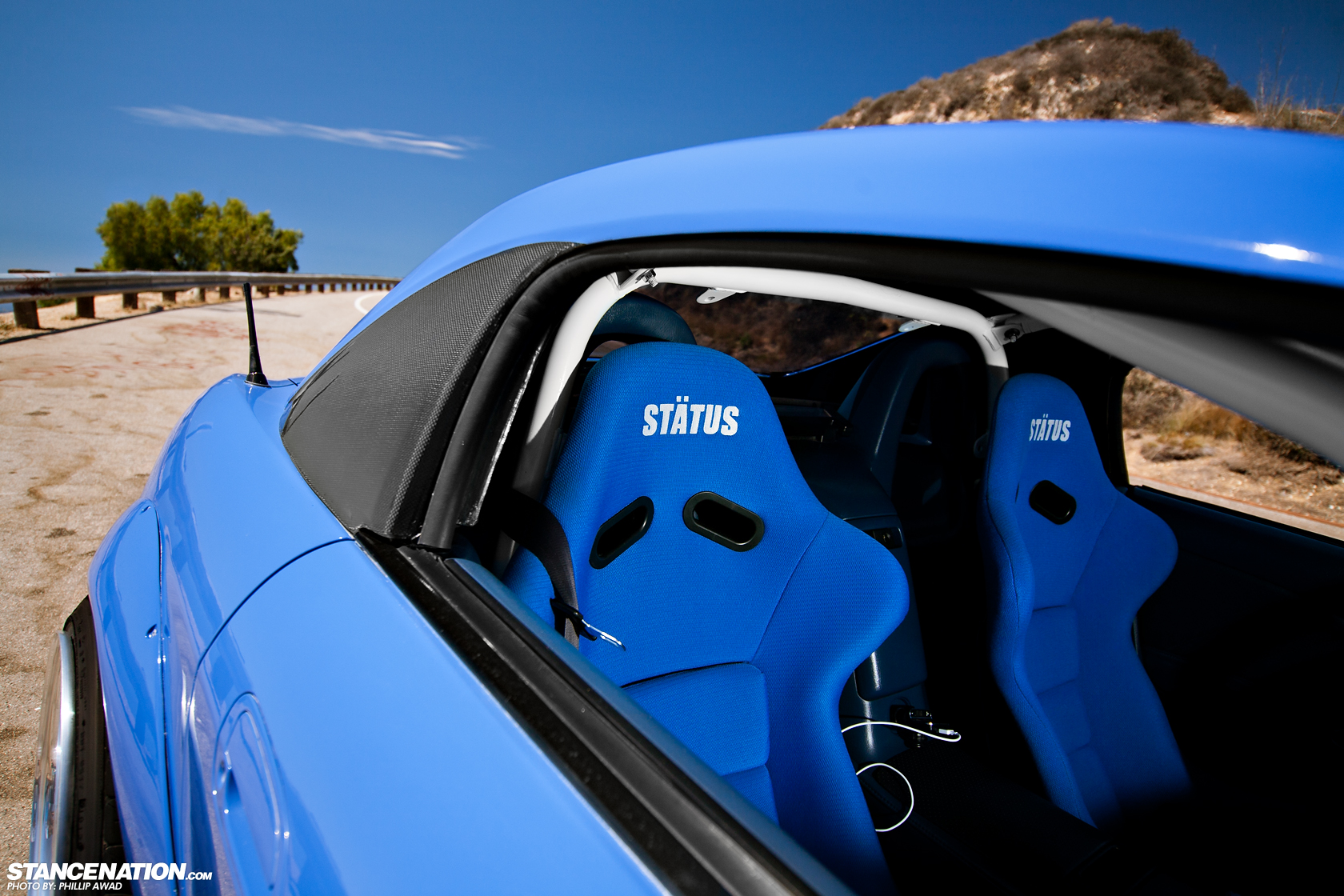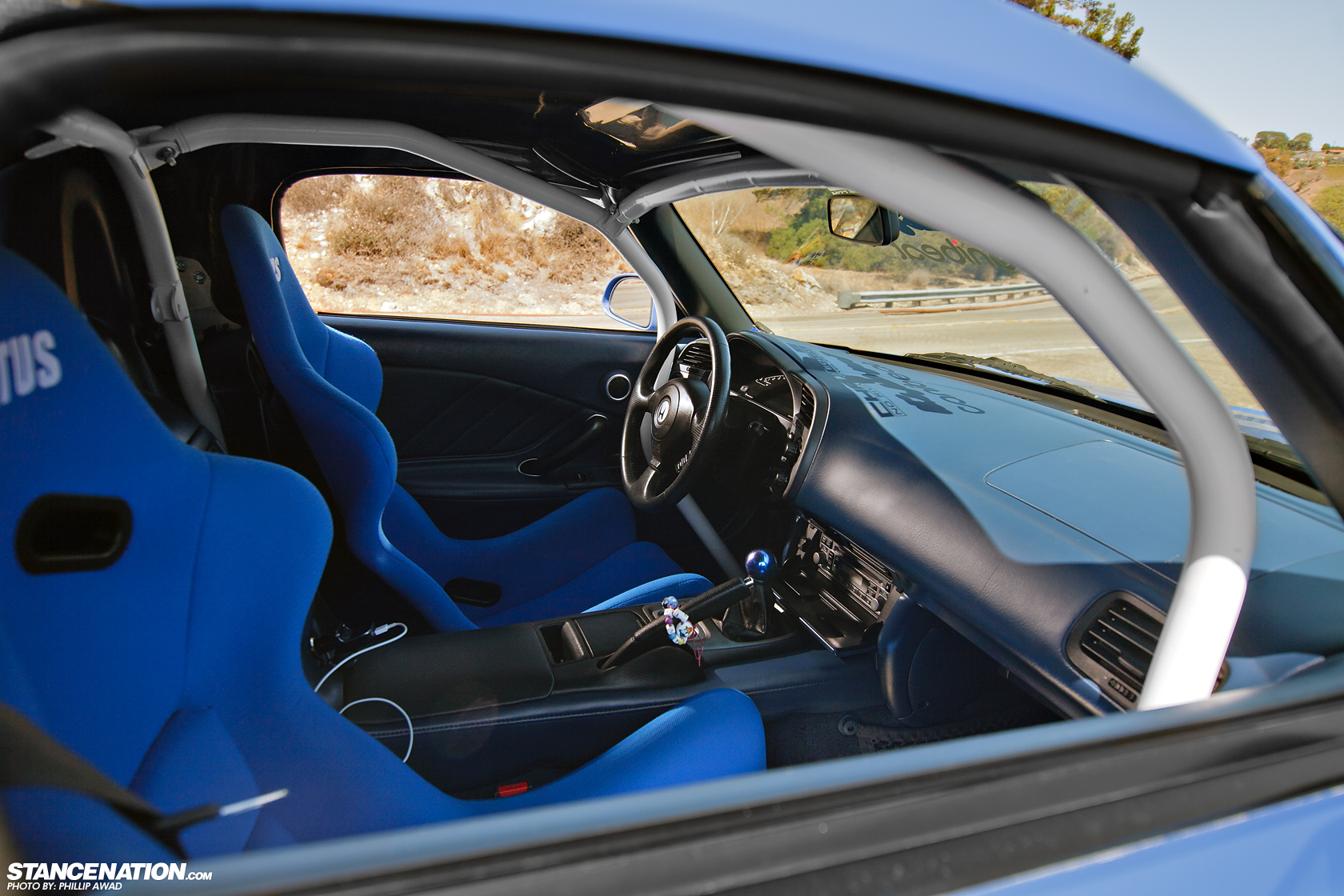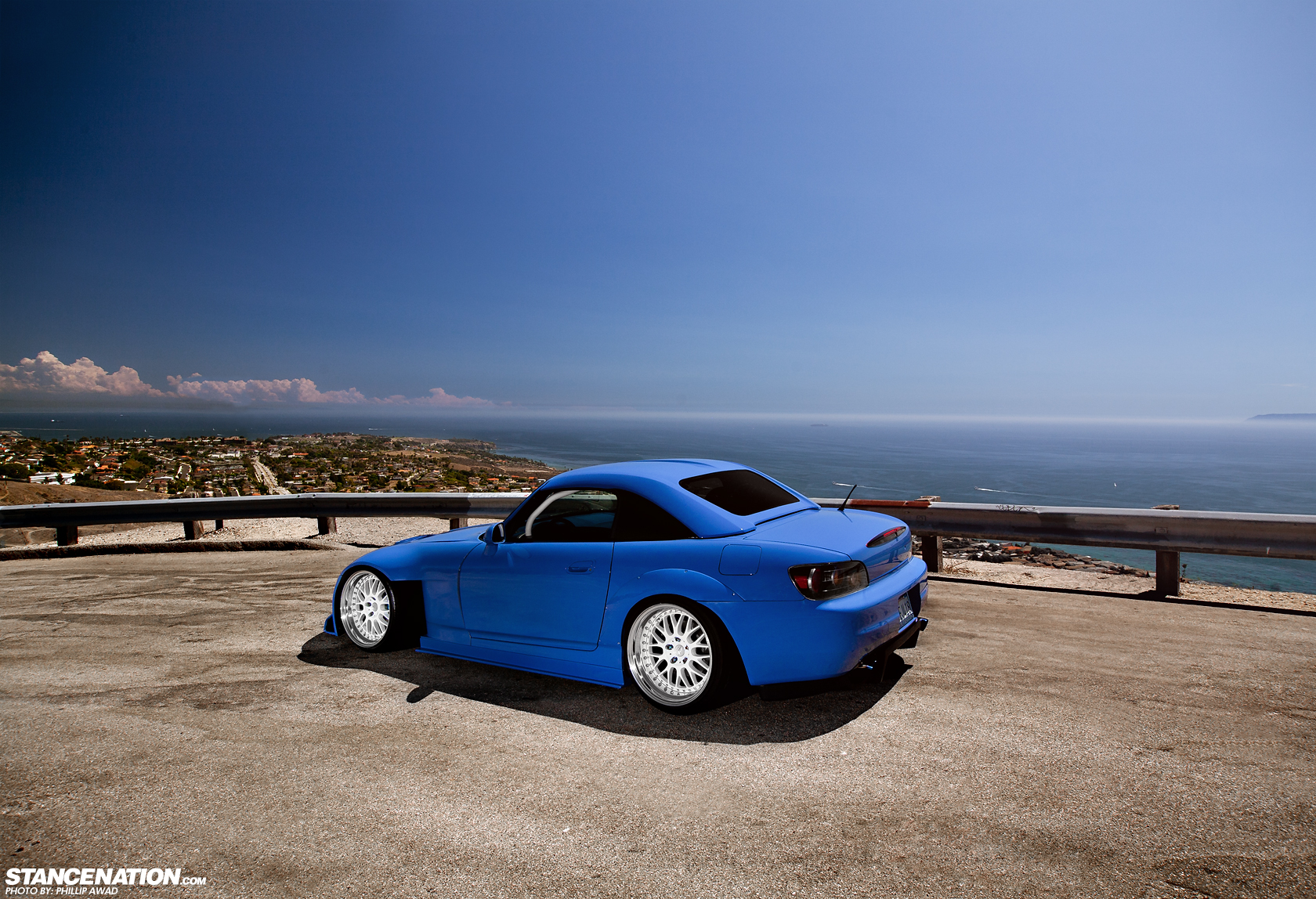 Wheels/Tires/Suspension:
Custom 18″ stepped work VS XX
White face powdercoat
18×9.5  0 offset
18×10.5  +5
Exterior:
Mugen style hardtop
J's racing 40mm wide fenders
Spoon s tai front bumper with molded extension to match the 40mm wide fenders
Spoon hood
Js racing sideskirts
Asm rear overfenders
Js racing style rear diffuser
Ap2 tailights
Interior:
Cusco cage
Js racing shift knob
Blue Status racing  bucket seat
Oem blue interior
Porsche Maritime blue color change
Engine:
Kevlar spoon snorkel
T1r 70em dual exhaust
Driveshaft spacers