Glen Villanueva, or "Gentleman Glen" as he is known to his friends, is more of an accidental tourist than a hardcore car builder. You would never know that by the looks of his incredibly gorgeous 2004 Honda S2000. Most builds are really just vanity projects for the owner but it takes distinctive personal touches to bring individuality to a project. Glen's ride has that, but that's not what inspired him to start this build in the first place. You see, Glen owns Long Beach Auto-Tech where he really is "El Hefe" (The Boss). He simply thought that if he could build a really nice car, it could also be used to advertise his shop. Well, three years and $30K later, he rocks one of the most beautiful examples of rolling advertisement out there.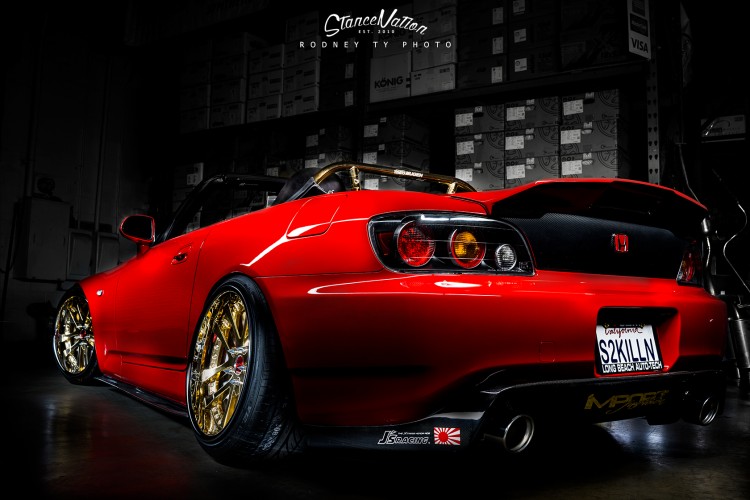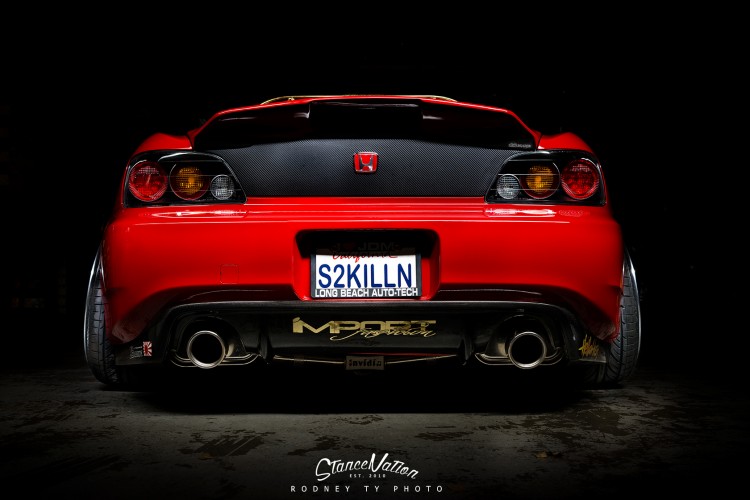 Glen's eclectic daily drivers consist of a 2001 Odyssey, a 1996 Civic coupe, and a 1997 Chevy Tahoe. But the most memorable car he's ever owned just happens to be a 1991 Accord EX. The reason behind that selection is that the '91 Accord was the first Honda that he ever owned and it sold him on the brand. As soon as Glen and his buddies started building more after hours project cars, they also decided that maybe they should start a car club or something. That personal camaraderie that they all still share, became the "52 Squad." It allowed them to attend meets and events together both as friends, and as a crew. Glen has always felt that friendships and working with a great people is what keeps it all enjoyable. He cares for and appreciates every one of the guys in the crew and has stated that they are the reason that this has been possible for him.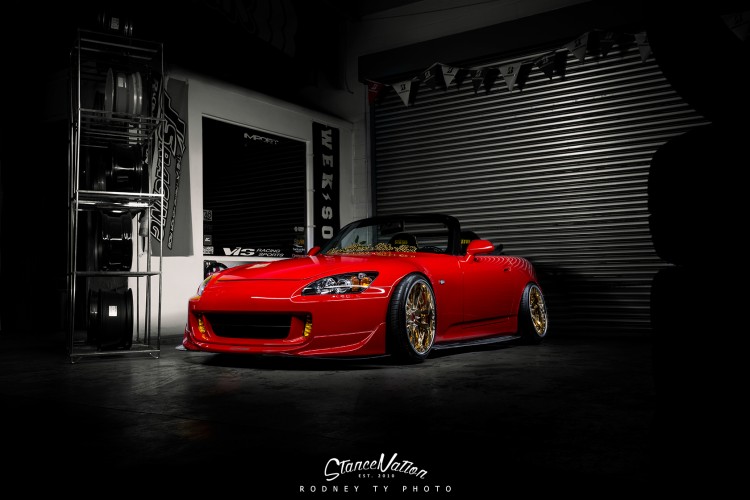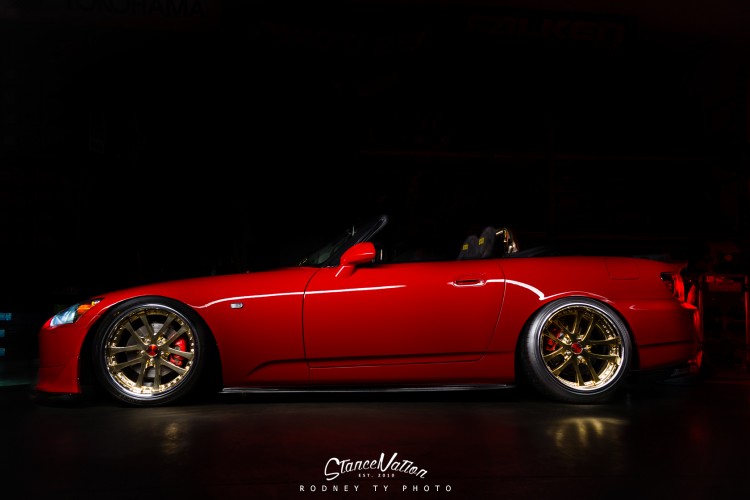 If racing is all about when the rubber meets the road, then the right stance is all about when the rubber meets the fenders! Glen feels that the way you approach a build sets the pace for the entire project and that's why he always starts with the wheels and tires first. If you get that part right then everything else will be like icing on the cake. After that it's all about your suspension and any exterior modifications that you plan to make. Dressing up your engine bay and deciding on interior appointments are the final stages of the project. By that time, the project should really be looking just the way you want and ready to be professionally detailed.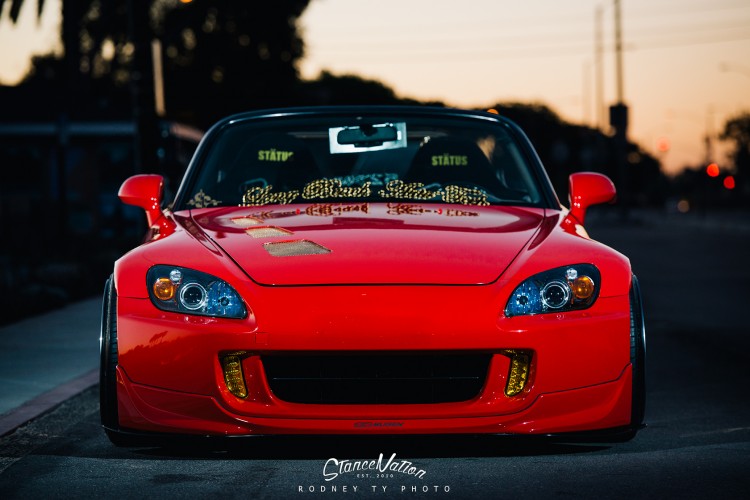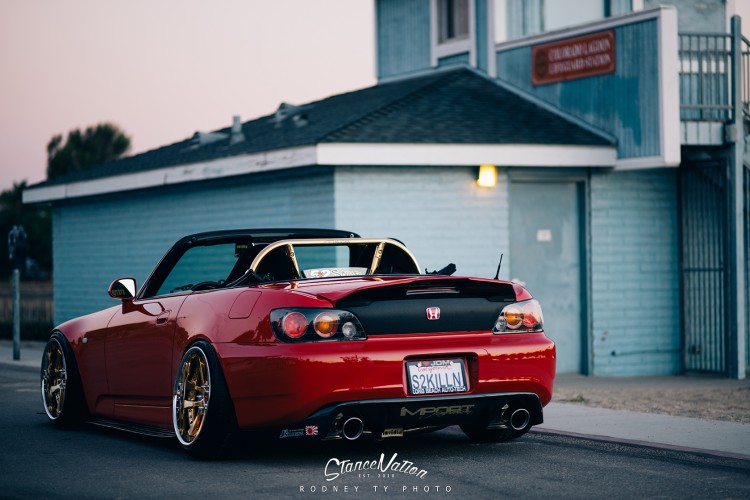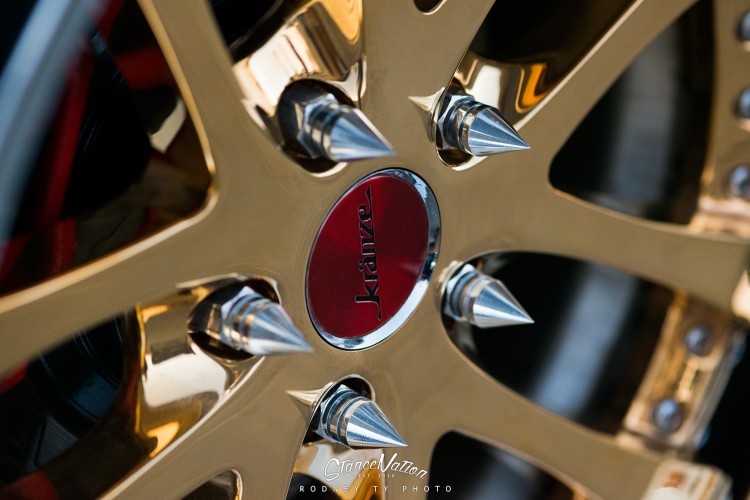 Besides the work on the S2K that was done at Long Beach Auto-Tech, Glen received technical help and support from the great people at R1 Concepts, DTA Motorsports, Falken Tires, Import Fashion, Street Lightz, Ballade Sports Project, Firm 400, Extra Dope Society and DaYUUM.com. They have always been there for inspiration, encouragement, car show displays, and industry referrals. Glen also wants to extend a special 'shout out' to Lee Ho over at JDM Sports who proudly displayed his S2K at the 2013 SEMA Show in Las Vegas.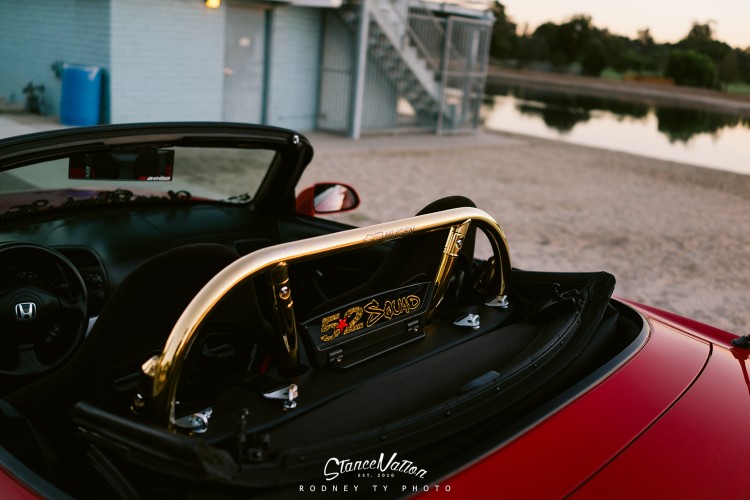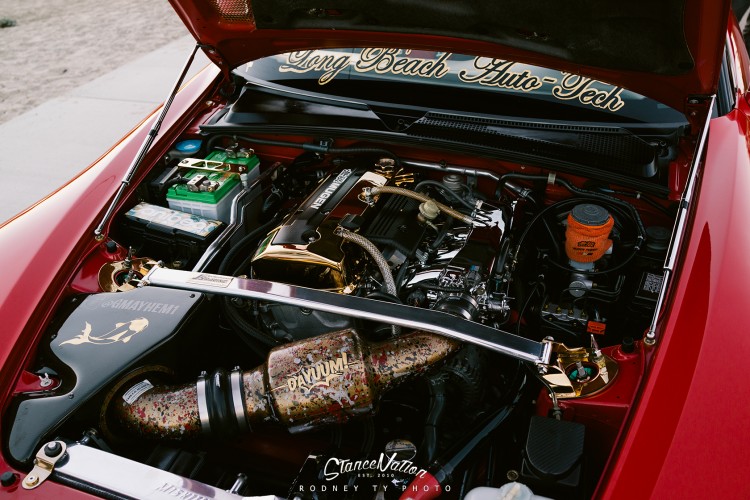 Glen's actual dream car happens to be a Lamborghini Veneno and after seeing all the artistic touches that have gone into this S2K build, one can only imagine what he would do with a car like that. It's really not surprising that the main reason Glen loves his car is that it has provided him with a platform to make new friends and meet exciting new people.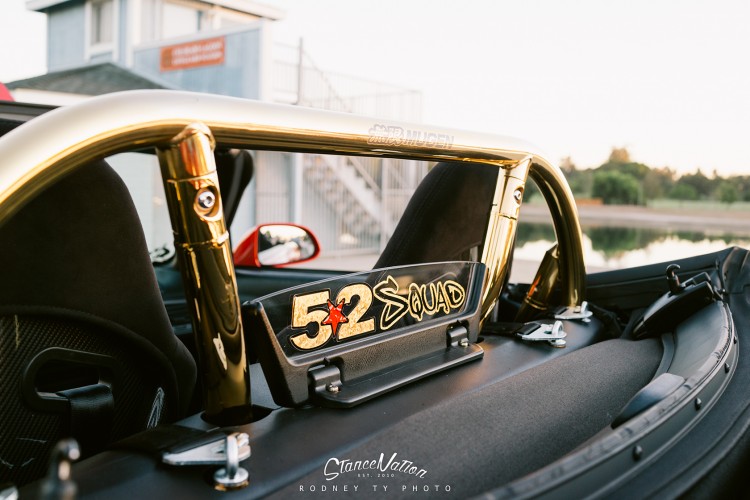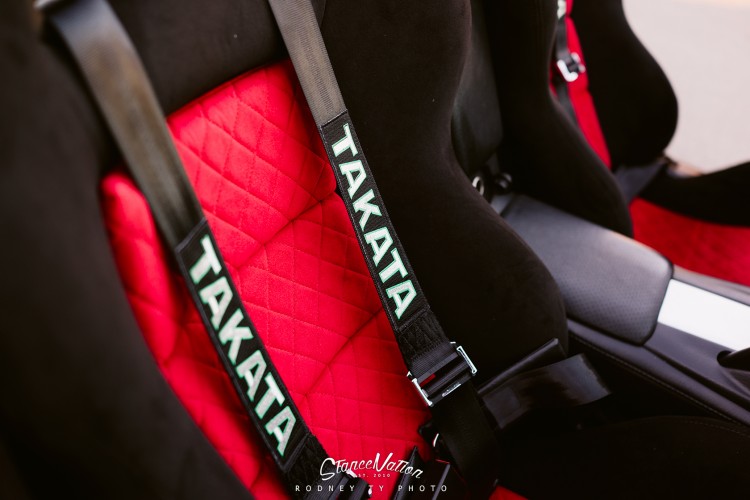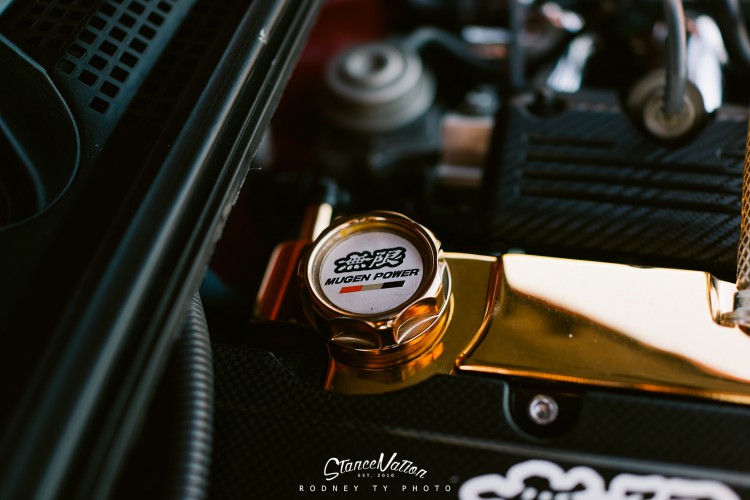 Naturally, you don't just build a car like this without people noticing it, and this car has certainly been noticed! Glen has won trophies for…"1st PLACE" HONDA CLASS (Nisei Week/ Stance Nation Import Show-Off 2013)…"1st PLACE" SLAMMED (Slammed Society-Long Beach 2013)…"1st PLACE" HONDA CLASS (Auto Gallery Car Show 2013)…"BEST HONDA" (Auto Fresh Car Show 2012)…"BEST OF SHOW/LOWEST ON COILS" (Infamous Car Show 2012)…and various other awards and hardware that tell the story of an S2K that's in a class all of its own.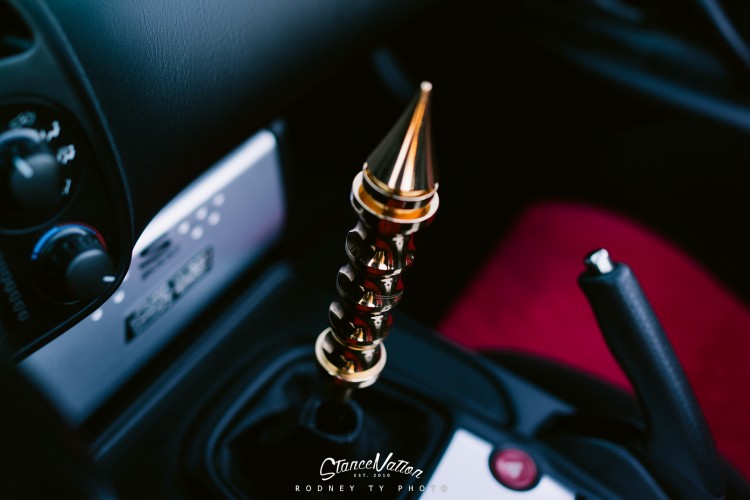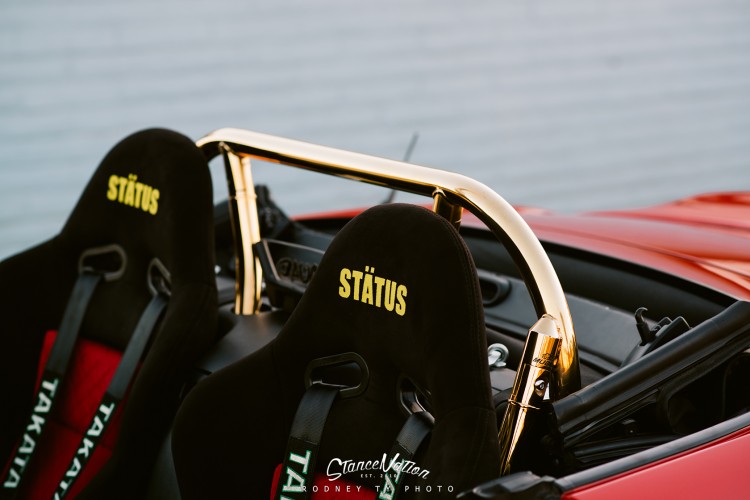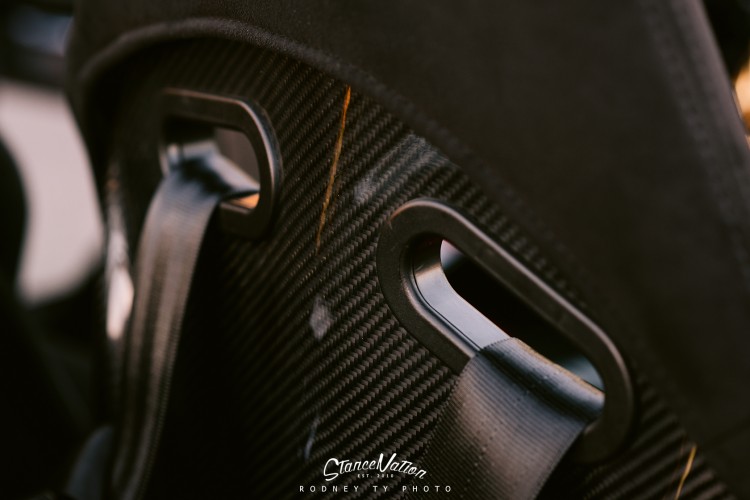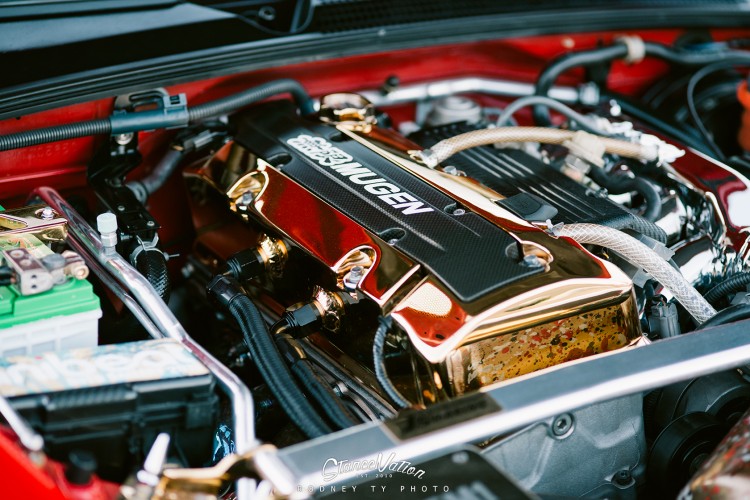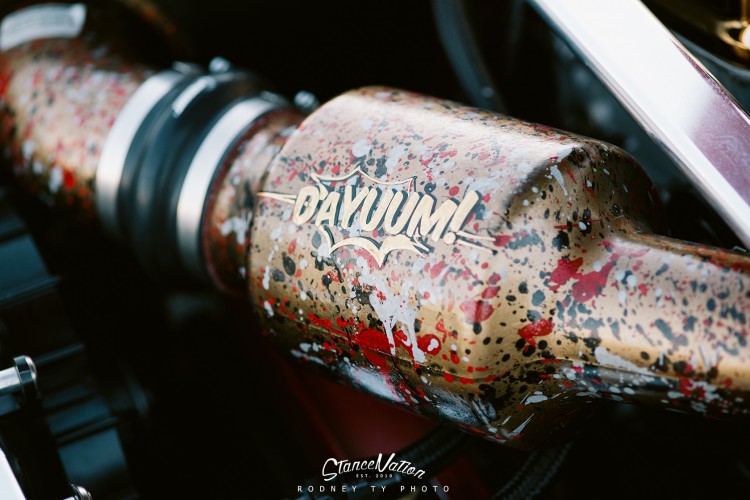 Glen's favorite quote is by the late Soichiro Honda, the founder of Honda Motor Co., he once said that… "The value of life can be measured by how many times your soul has been deeply stirred."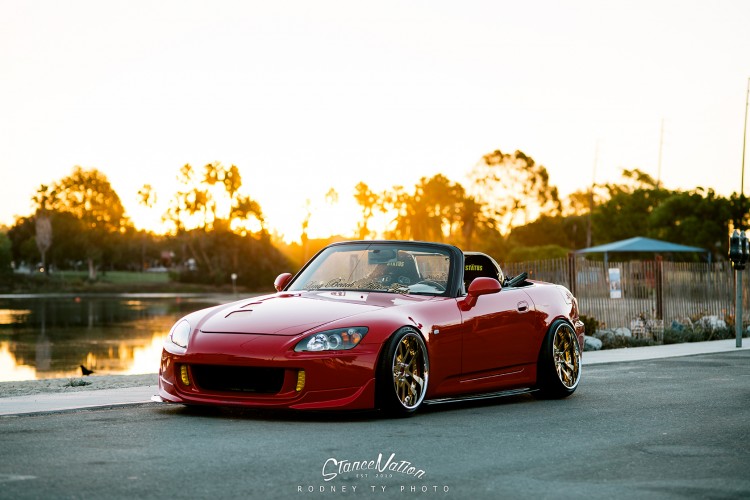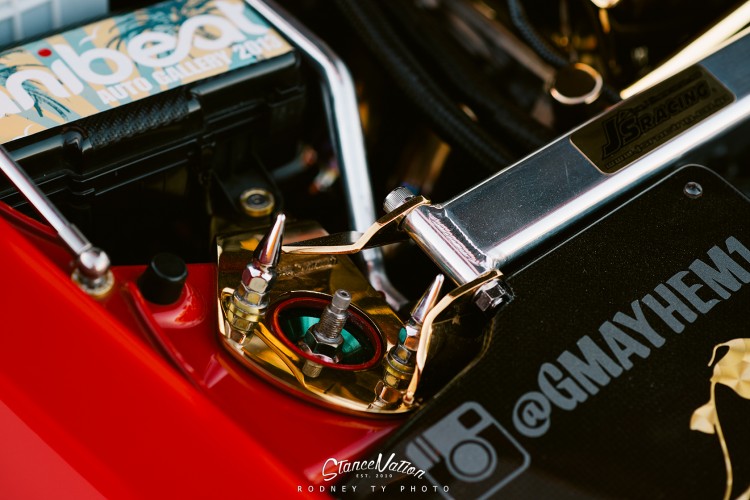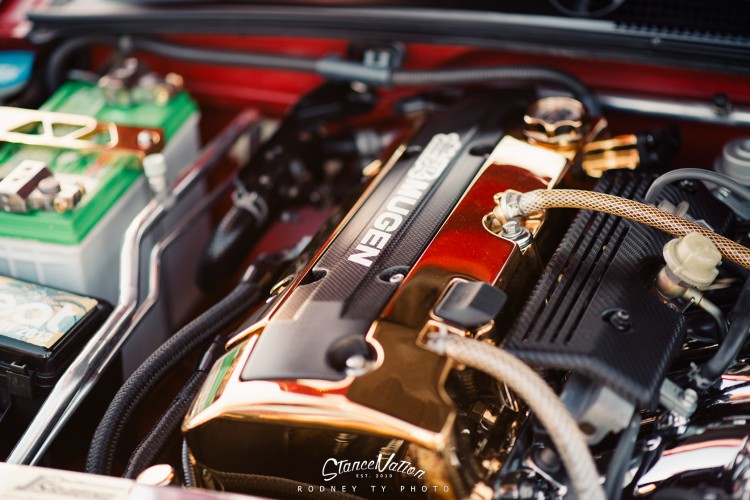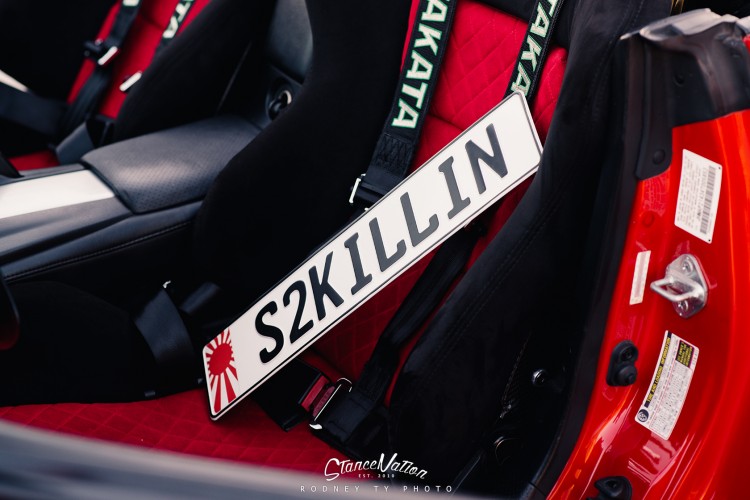 Went you speak with people like Glen Villanueva you get the sense that his soul has been deeply stirred many times. He has passion for what he does and empathy for those who want to build their own dreams. He is a man who takes his responsibilities very seriously, but not himself. On a professional level, his original concept of using his car to advertise his business has already been realized. Glen has taken his friendship and advertising philosophy to a whole new level and already set major goals for himself in 2014. When you really get right down to it, it genuinely makes one heck of a winning combination, just like Glen and his S2K!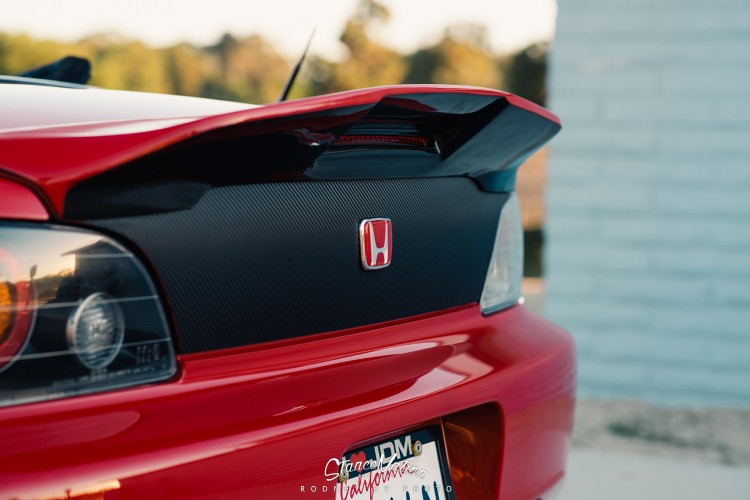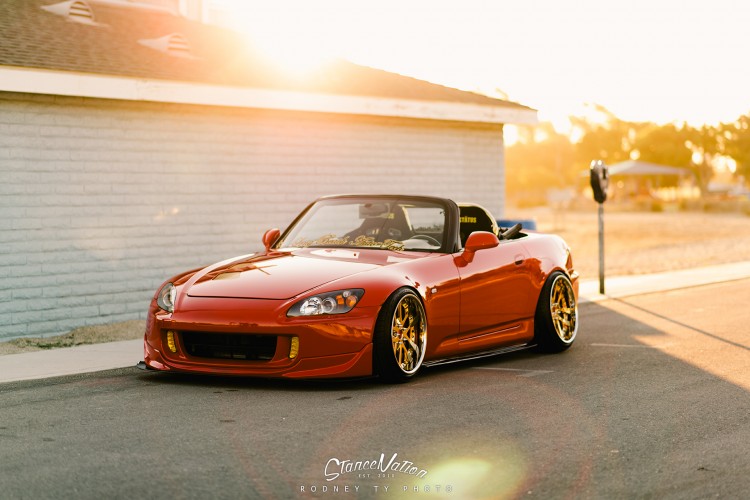 I'll leave you with one more shot taken by none other than Rodney Ty. Scroll down for full spec list, and make sure to go thru the gallery on top of the page for even more photos!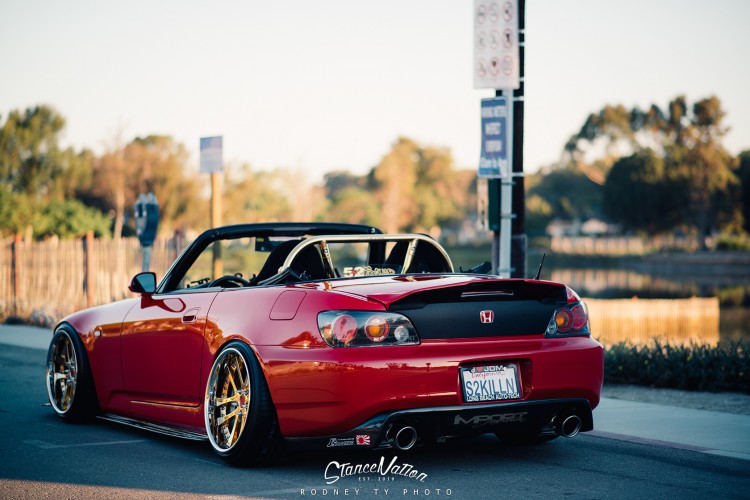 Wheels/Tires/Suspension:
Suspension:
TEIN Street Flex Dampers (Type Flex Coilovers)
BEAKS Polished Sub Frame Tie Bar (rear)
DOWNSTAR, Inc. Spike Lug Nuts
Stop N' Go:
R1 CONCEPTS Cross Drilled and Slotted Rotors with a custom R1 logo
ACT Performance Clutch Street Disk
ACT Performance Heavy Duty Pressure Plate
ACT XACT Prolite Flywheel
Wheels and Tires:
WEDS Sport Kranze LXZ Wheels (with chromed lips and Gold Plated faces)
Custom Red Center Caps
18×11.5" in the rear and 18×10.5" up front
Wheels are wrapped in Falken ZIEX up front (215X40X18's) and with Falken ZFK 452's on the rear
(245X45X18's).
Exterior
OEM Front Bumper a shaved "H" Emblem and license plate bracket holes
OEM Front Lip
Custom Carbon Fiber Front Splitter
Custom LED Yellow JDM Driving Lights
JDM Clear Side Markers with LED's
JDP Engineering Carbon Fiber Rear Spoiler
JDP Engineering Carbon Fiber Rear Diffuser
ASPEC Billet Antenna
10k HID bulbs with OEM ballast
Rear Brake Light Auto Flash Controller
VIS Racing Carbon Fiber Side Splitters
JDM Red "H" Emblem on the trunk
Debagged side S2000 emblems
Custom Hood with gold plated vent grills
Interior & Sounds:
STATUS RACING custom reclining SPA Seats with a Carbon Fiber backing
DOWNSTAR, Inc. custom (Gold Plated) Spike Shift Knob
BROADWAY (9mm X 330mm) Rear View Mirror
LED Interior lights, Trunk lights, and License Plate Frame lights
ALPINE Type S 6 Component Door Speakers
ALPINE CD Receiver CDE-HD137BT with Bluetooth and Pandora
ALPINE 1000 (1000 Watt Amplifier)
ALPINE 12" Sub Woofers
AUDIO CONTROL "The Epicenter" Bass Enhancer
FUSION AUDIO (4-Channel Amplifier and Wiring)
MUGEN (Gold Plated) Roll Bar
MUGEN Roll Bar Cover
TAKATA Harnesses
MUGEN Steering Wheel
NRG INNOVATIONS Quick Release
NRG INNOVATIONS Short Hub Adapter
DTA PERFORMANCE AUDIO Custom Enclosure
Engine:
J's RACING upper strut brace w/custom Gold Plated mounts
Mugen (Gold Plated) Oil Filler Cap
Mugen Brake Reservoir Cover
Mugen Carbon Fiber Coil Cover
Skunk2 Racing Mega-Power Headers
Skunk2 Racing Test Pipe
Skunk2 Racing VTEC (Gold Plated) Solenoid Cover
MISHIMOTO Aluminum Radiator
MISHIMOTO Radiator Cap
CT Engineering Cold Air Intake with custom painted Air Intake Tube
Custom OEM (Gold Plated) Valve Cover
PASSWORD JDM (Gold Plated) Radiator Stays
Black Works Racing Radiator Hoses
Black Works Racing (Gold Plated) Battery Tie Down
Killer Glass Upper Glass Tube with LED's
Invidia Q300 Stainless Steel Cat-Back Exhaust System
NRG Innovations Polished Hood Dampers
BISIMOTO ENGINEERING custom Chrome Plated Oil Catch Can
Written By:
Chief DéMarks