If you missed my recent post on AIMGAIN click here, otherwise continue on! As I mentioned a couple of days ago, during my trip to AIMGAIN shop they also arranged a few cars for me to shoot. Couple shop cars and a couple of customers cars, this particular Celsior being the latter. It belongs to Syouhei Yamano out of Shimane-ken and as you can imagine he has been building the car for several years. Unfortunately with language being a barrier I couldn't get the whole story on the car but I did manage to get some specs on the car.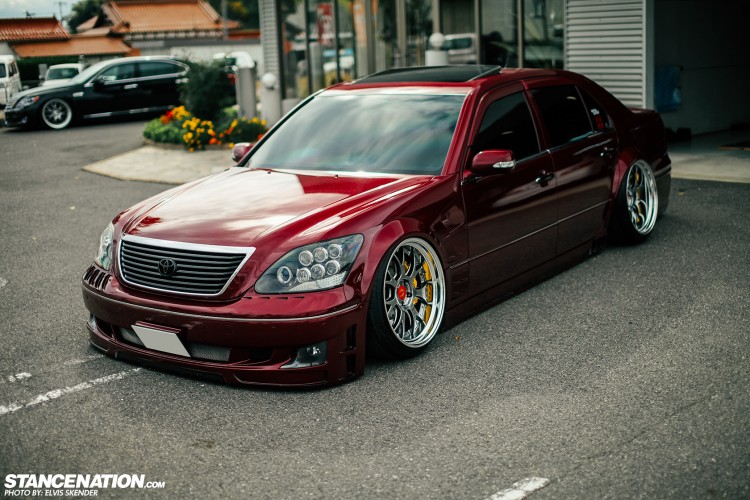 Did I mention that the owner is just 21 years old? I suppose most of you won't find that as mind blowing as I did. As I walked around the car I literally had no idea which angle to start taking photos of since pretty much every single corner of this car has been modified in some way.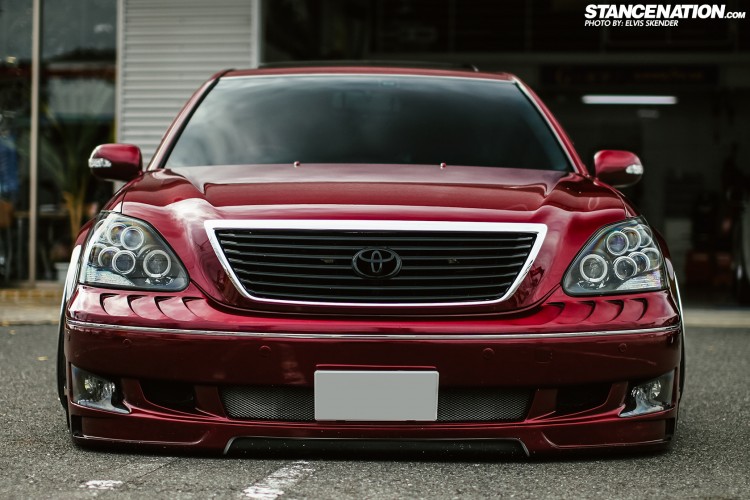 For example, the front bumper was originally an AIMGAIN bumper, but Yamano-san wanted to stand out from others with the same bumper so he added a few vents under the headlights and reshaped the very bottom of the bumper. I gotta say though that the vents look even better in person.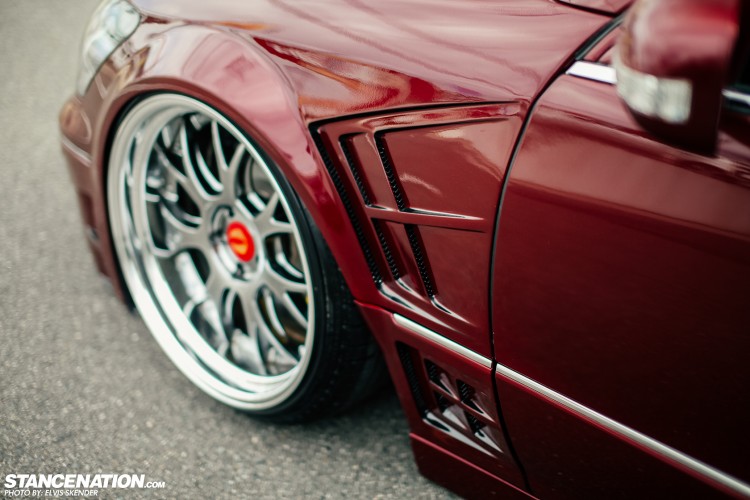 Fenders have been created from scratch, front and rear. I'm aware that it may be a bit too much to most of us from the states but over the last year or two this has pretty much become a norm in Japan.
It doesn't get any better than this. Yamano-San's choice of suspension was also Aimgain. They make their own air suspension which you can check out on their website by clicking here.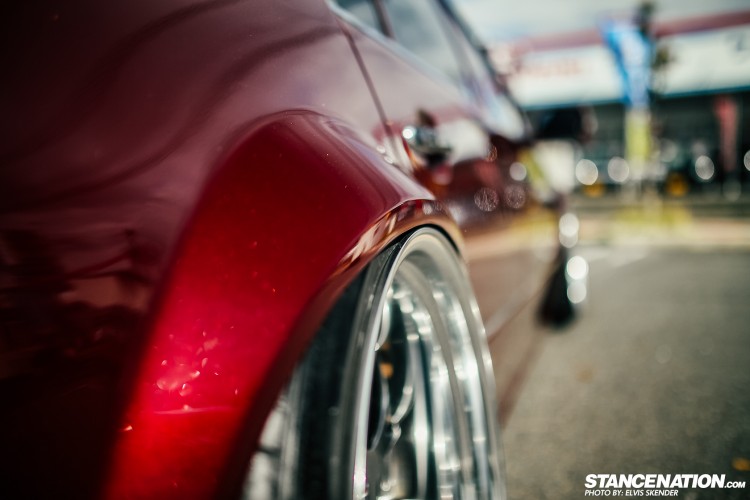 Sides skirts and rear bumper all started as regular AIMGAIN bumpers but as you can tell they also have been customized. The vents and aggressive styling continue all the way back.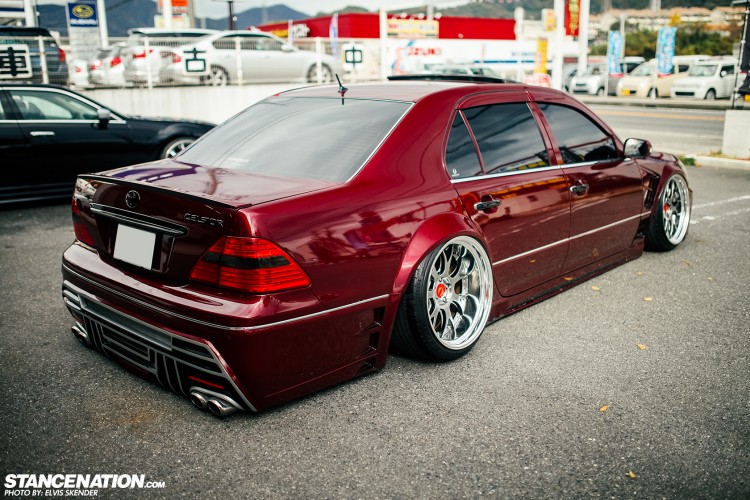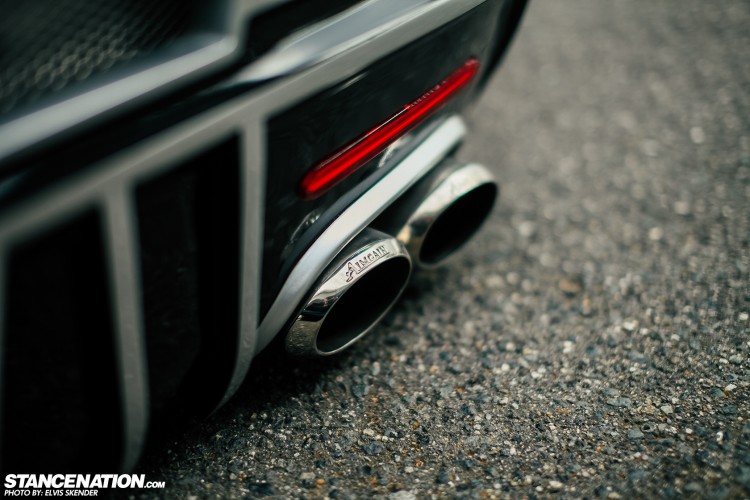 The exhaust also started off as AIMGAIN TypeLS exhaust but was customized to fit the newly designed kit.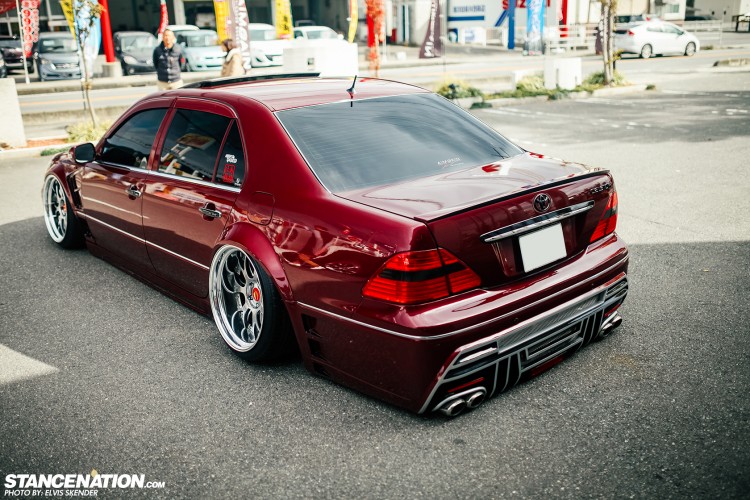 If you saw my last post you'll recognize the wheels. They're AIMGAIN's very own G2M's and are sized at 20×10 & 20×11.5. Front tires are 245/30/20 (not so much stretch) while the rears are 275/30/20. Behind the wheels sits a massive big brake kit also made by AIMGAIN. It is their GT64 kit to be exact which goes for around $5-6K depending on specs.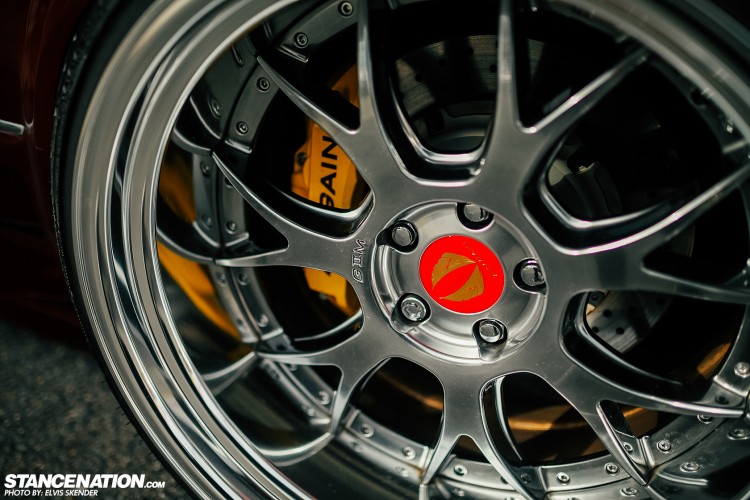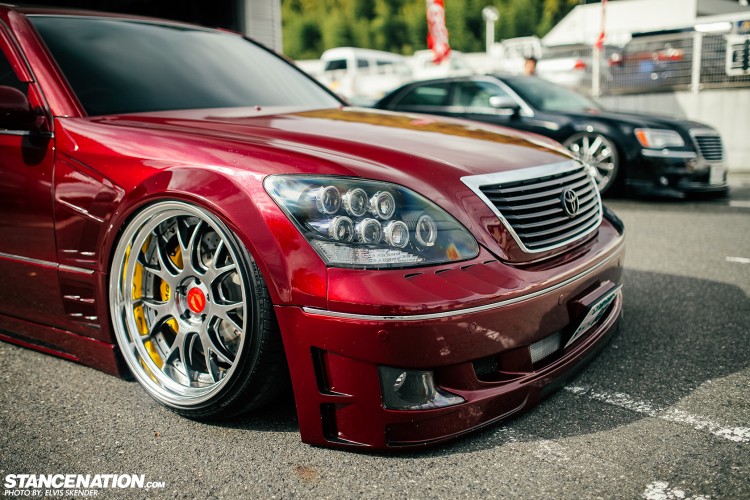 How about those headlights though? Custom projectors retrofitted from an LS460 have been installed along with LED's as blinker lights. Truly looks even more stunning in person.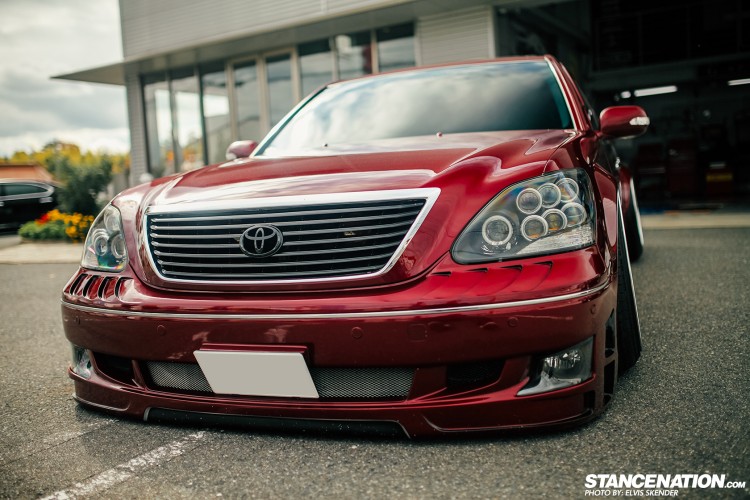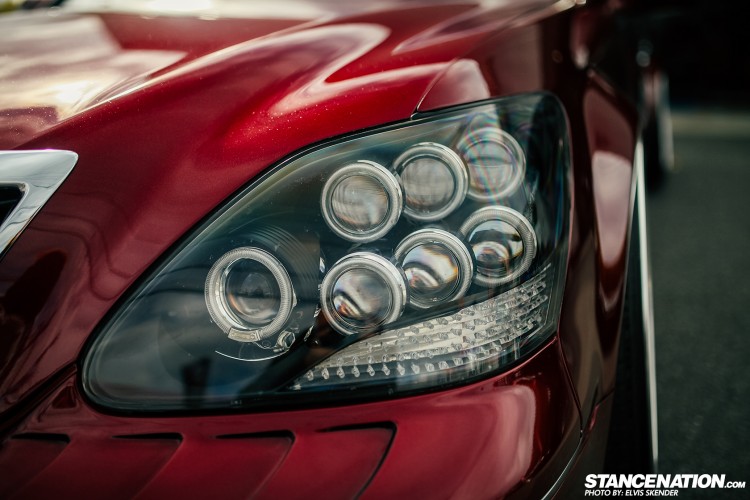 I'll leave you guys here with a couple more shots. Stay tuned, I've got a lot more coming you way..(check that 300C in the background)