"Build outside the box." To some, it's simply instructions that were on the outside of the box. To others its a mantra to live by. It's a constant theme in many different lives and it is one of the envelopes that we encourage and try to push here at Stance:Nation. To Danny Rotstein, however, its a lifestyle habit that he has embodied and crafted into the sleek form you see. Danny, choosing to go against the grain, ran with what could be called the runt of the Mazda litter. Rather than go with the conventional Mazda routes, he decided to stick with the uncommon RX-8 platform and ever since then, there's been no going back.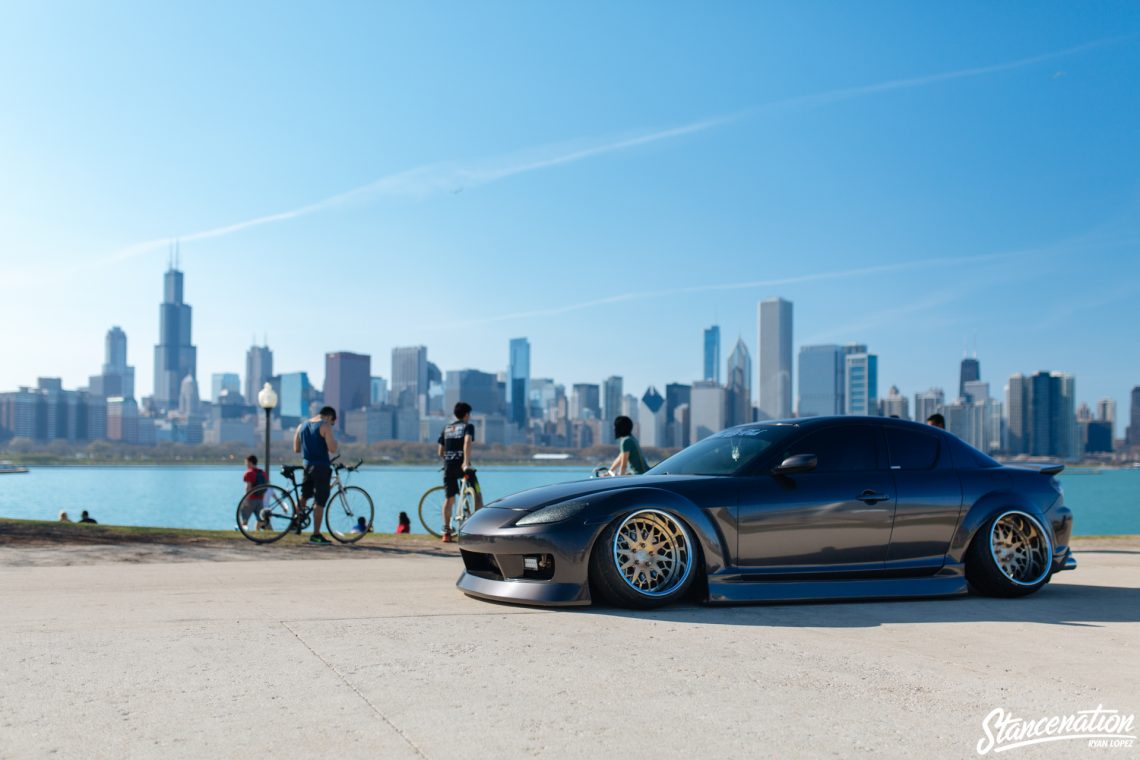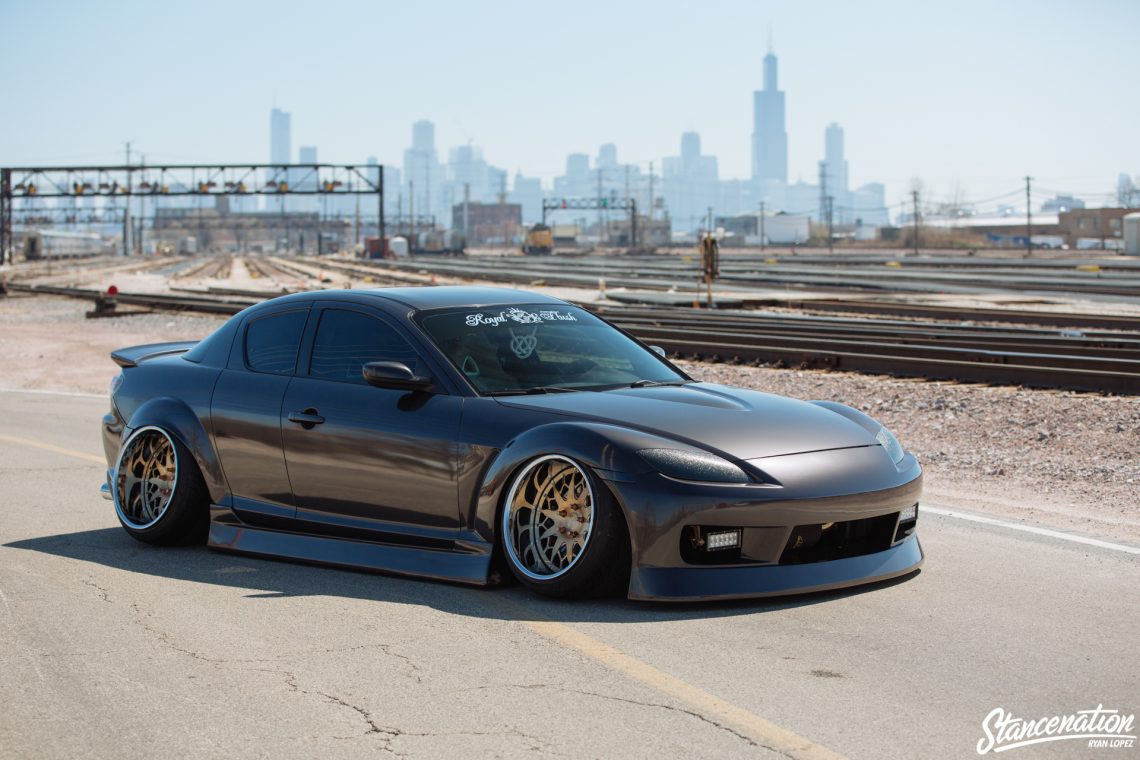 Mazda's have always held an endearing place in many driver's and car enthusiast hearts. To some, it's the extraordinarily lightweight powerhouse of the Wankel Rotary engine that finds its place in platforms like the classic RX-3 and the mystical RX-7's. Others love the compact convertible roadster like the Miata family for its versatility in terms of modification as well as the ability to "pull up to the scene with the ceiling missing." With all jokes and bad puns aside, sometimes in a family of stars, the last child is forgotten, and many times we overlook the RX-8. But no, not Danny.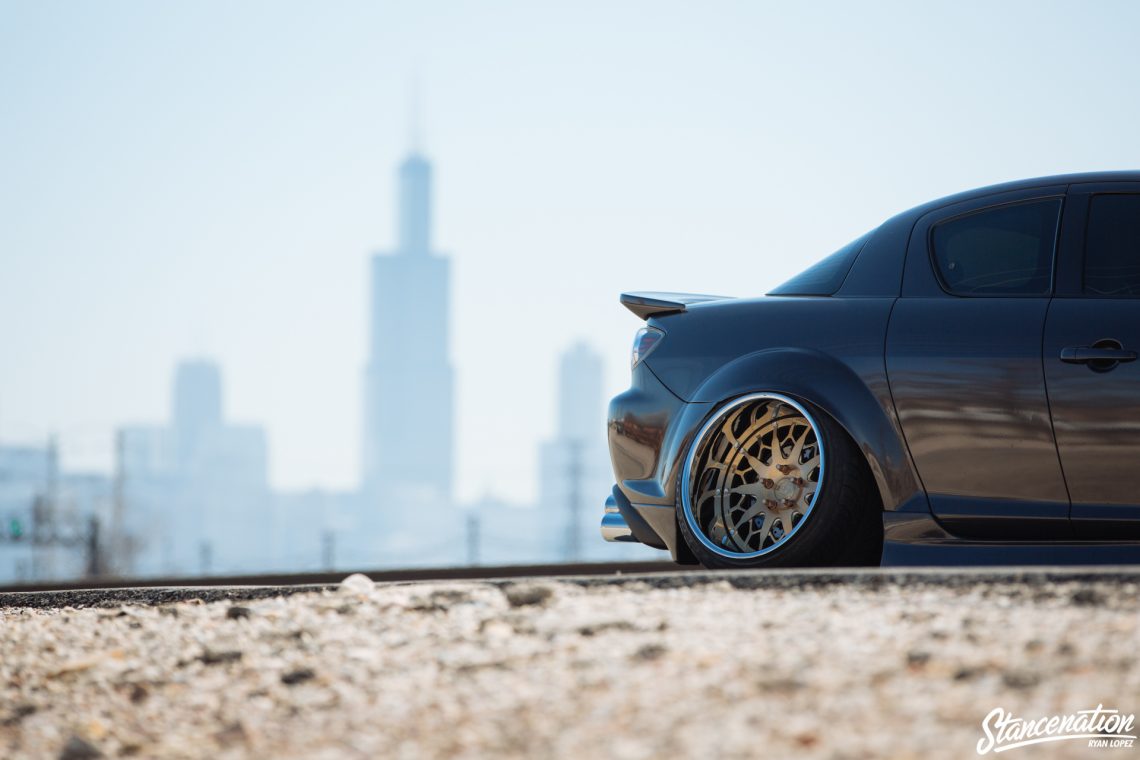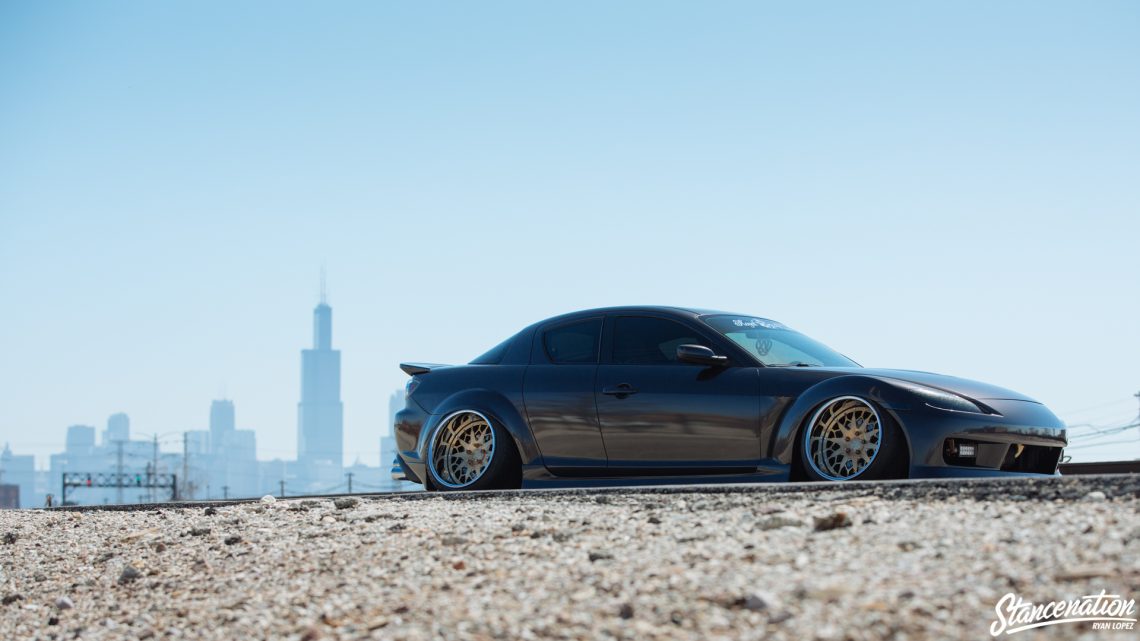 Danny saw a chance to develop the unusual platform into the car of his dreams, accurately reflecting the Japanese Oni-style of modification, one that we herald here at Stance:Nation. With double digit camber, something that is usually seen on cars with a more extensive modification history and forgiving aftermarket parts development, Danny decided to pioneer a push into the unknown with this RX-8 at the point. This would prove to be no simple task.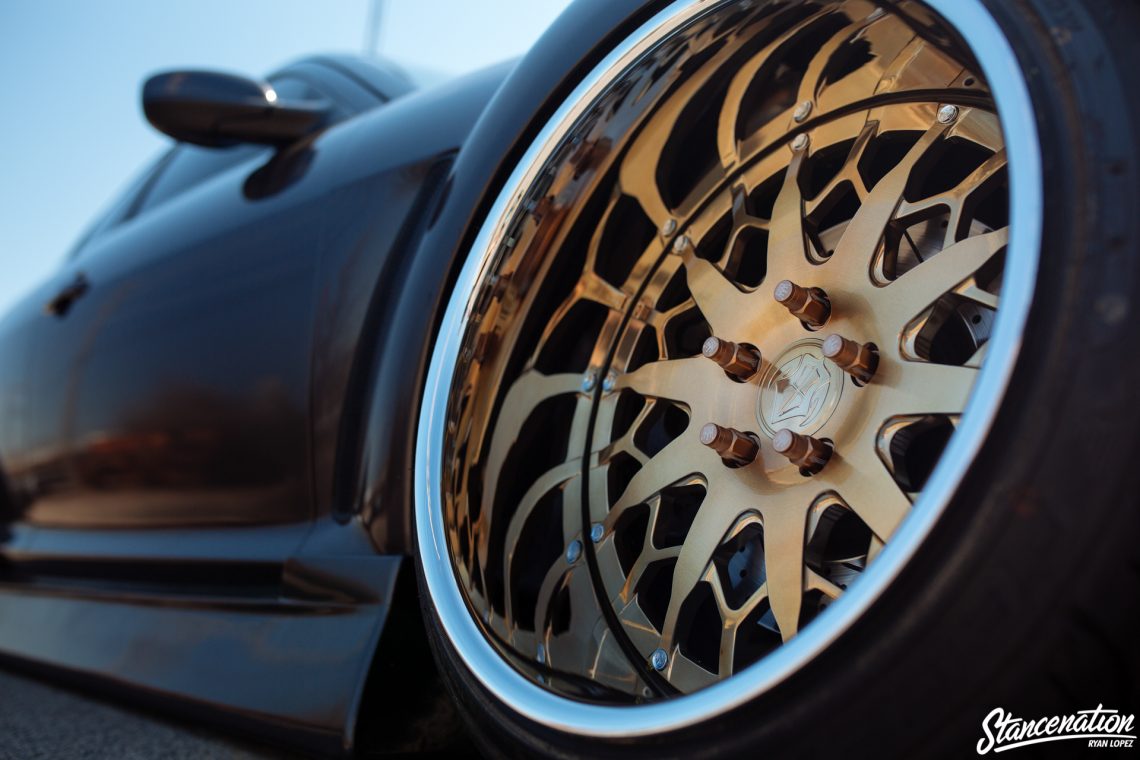 Albeit being absent from the car scene for a good minute, this writer will always have a wheel/rim fetish. Danny knows how to get my juices flowing with the choice of VIP Modular VX910. VIP Modular, based out of Southern California, is close to the home and the heart in terms of location and originality. Measuring in at 18×10.5 -20 & 18×12 -20, for all you Spec Hunters out there, these wheels are the epitome of aggressive. They act as a bridge between full faced and mesh style wheels with the 10 main spokes superimposed over the recessed forks. The wheels are situated at -13 and -15 in terms of camber in the front and back, respectively. Fitting such impressive and astounding wheels was not without difficulty. An errant oil cooler happened to get in the way, so Danny spaced it forward because he understands that stance will definitely make her dance, or at least you'll look like a bad-ass driving away.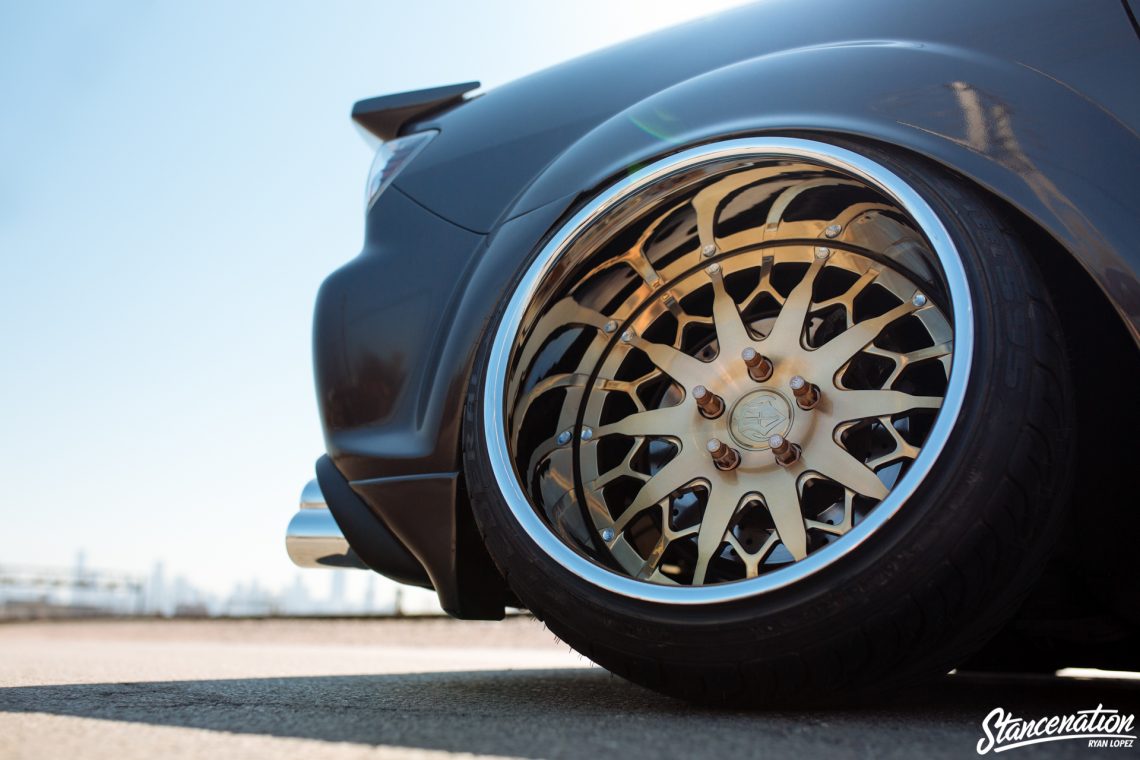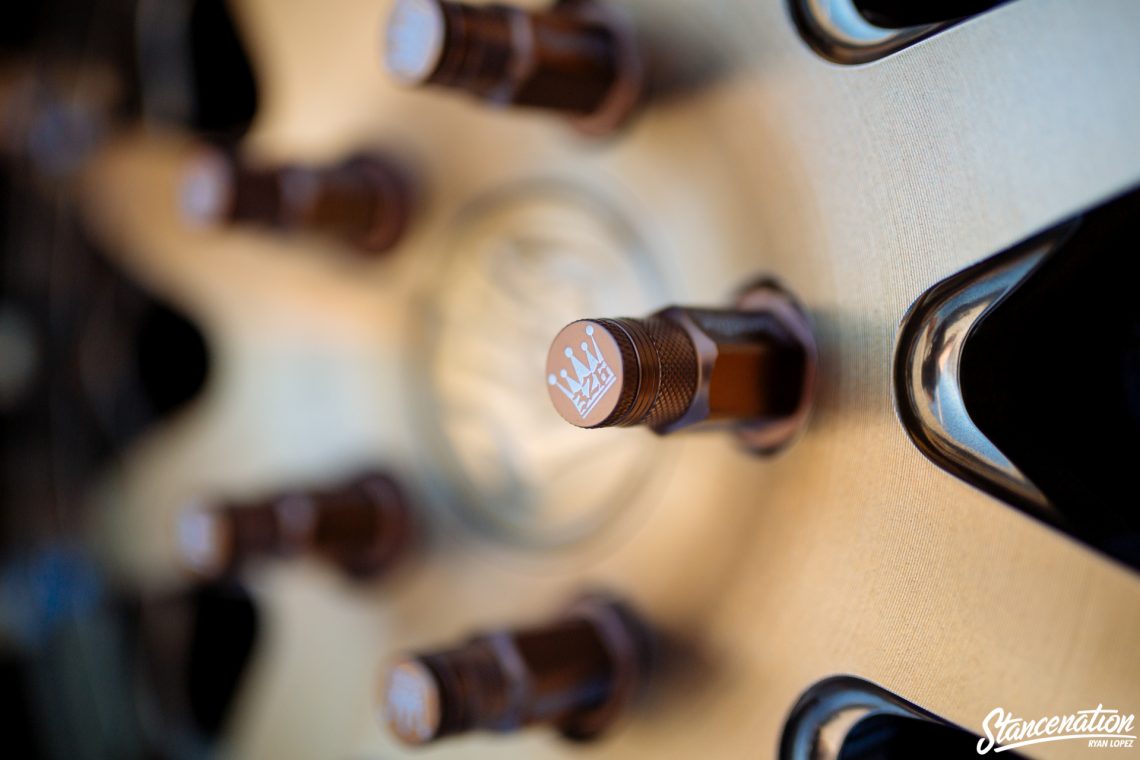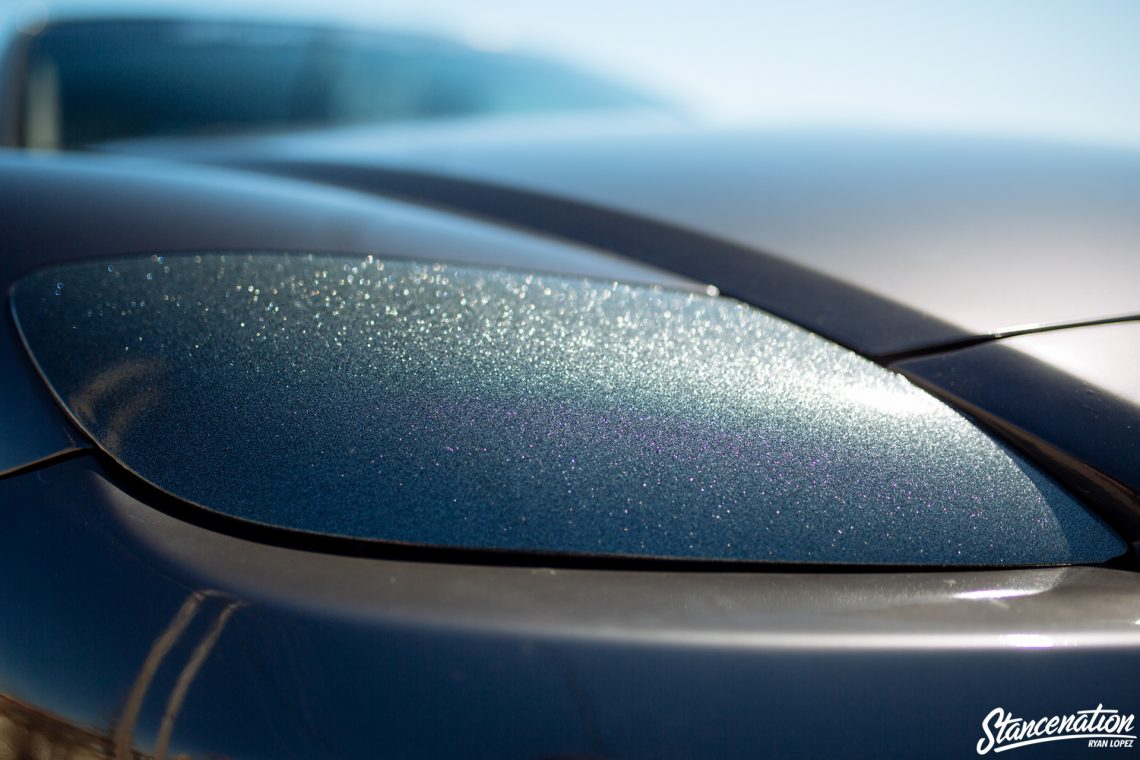 Deleted headlights aren't something we see everyday, and certainly not here stateside. Danny wanted to stay true to his Onikyan beliefs and so that's why, like a freeloading 40-year-old-stay-at-home-step-brother, they had to go. However, two chassis mounted LED bars, remedy the lighting situation should law enforcement inquire about it. Most cars would have a snug fitting housing with bulbs, but I am definitely digging the floating mounted look with empty space around it.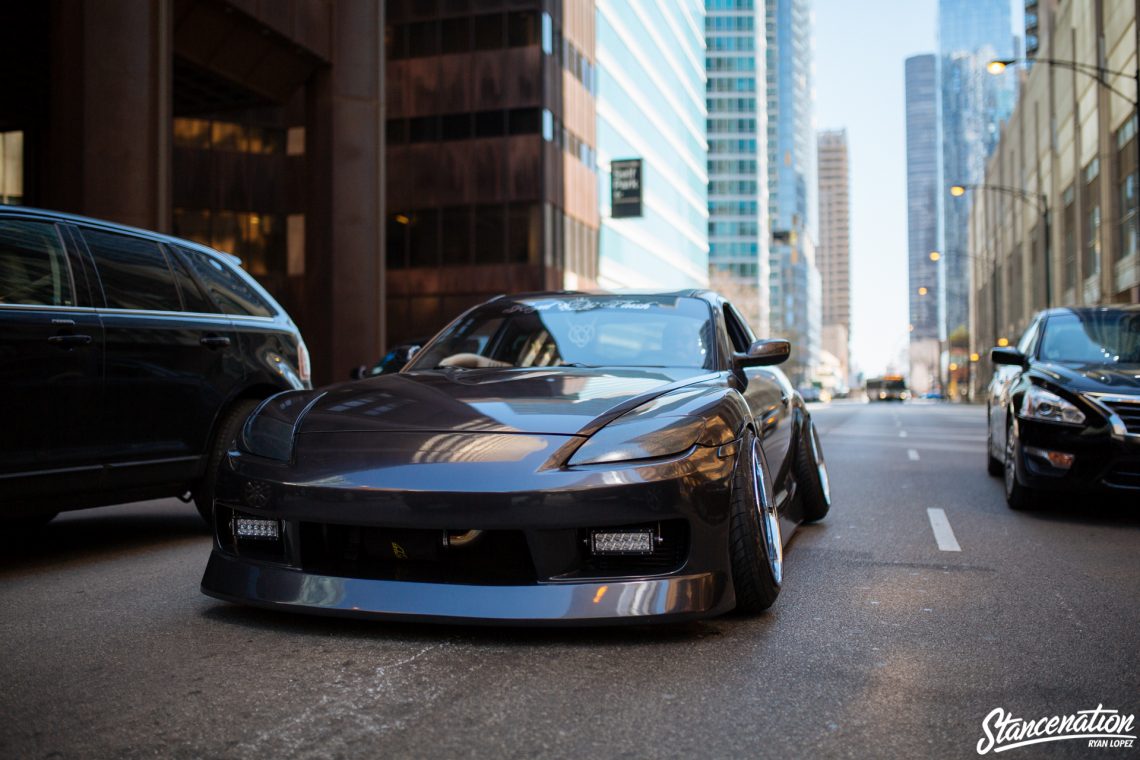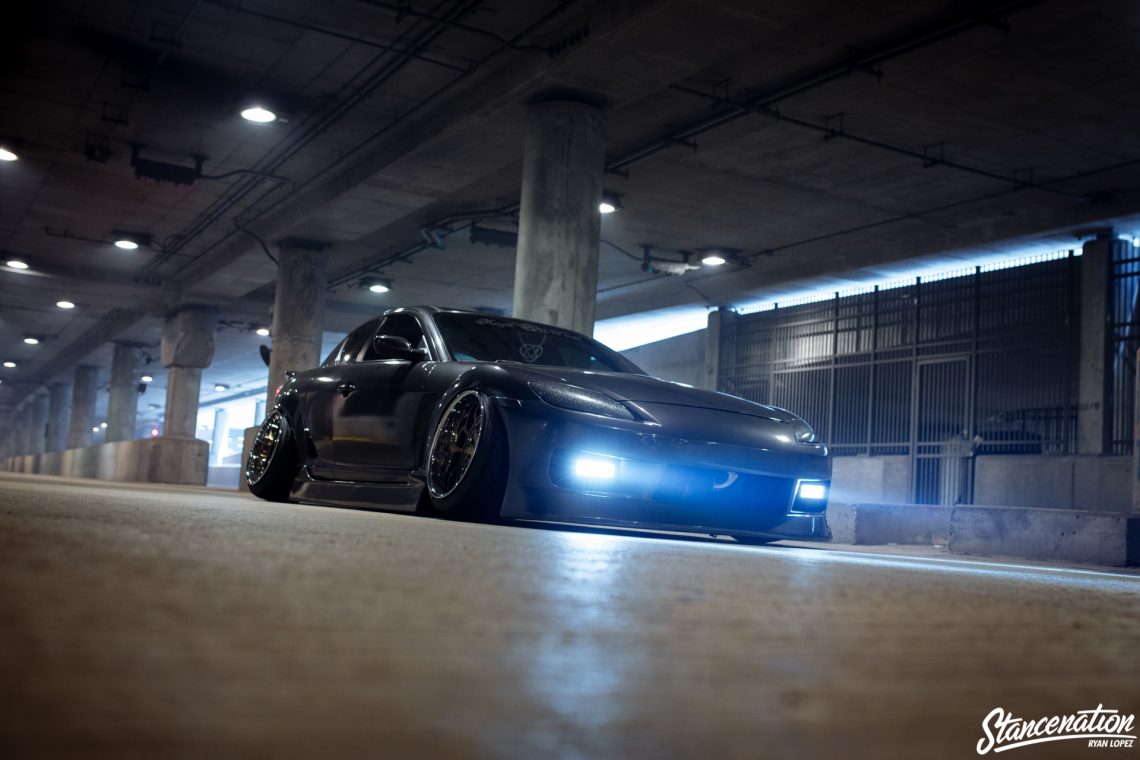 Built from various parts sourced from overseas, Danny has painstakingly researched and played the waiting game in acquiring these parts, some rare, to complete the masterpiece you see before you. A BN Sports Front bumper and side skirts extend the lower valence of the car lower to the ground while an Air Force air suspension kit accompanied by Air Lift management help get the floor and the kit pieces neatly acquainted. Custom made camber arms help get the tilt of the wheels to the desired -13 and -15 for the front and rear, respectively. When going into territory like Oni, many of the parts must be fabricated as most aftermarket support falls into the more conservative measures, this car and its parts list is no different.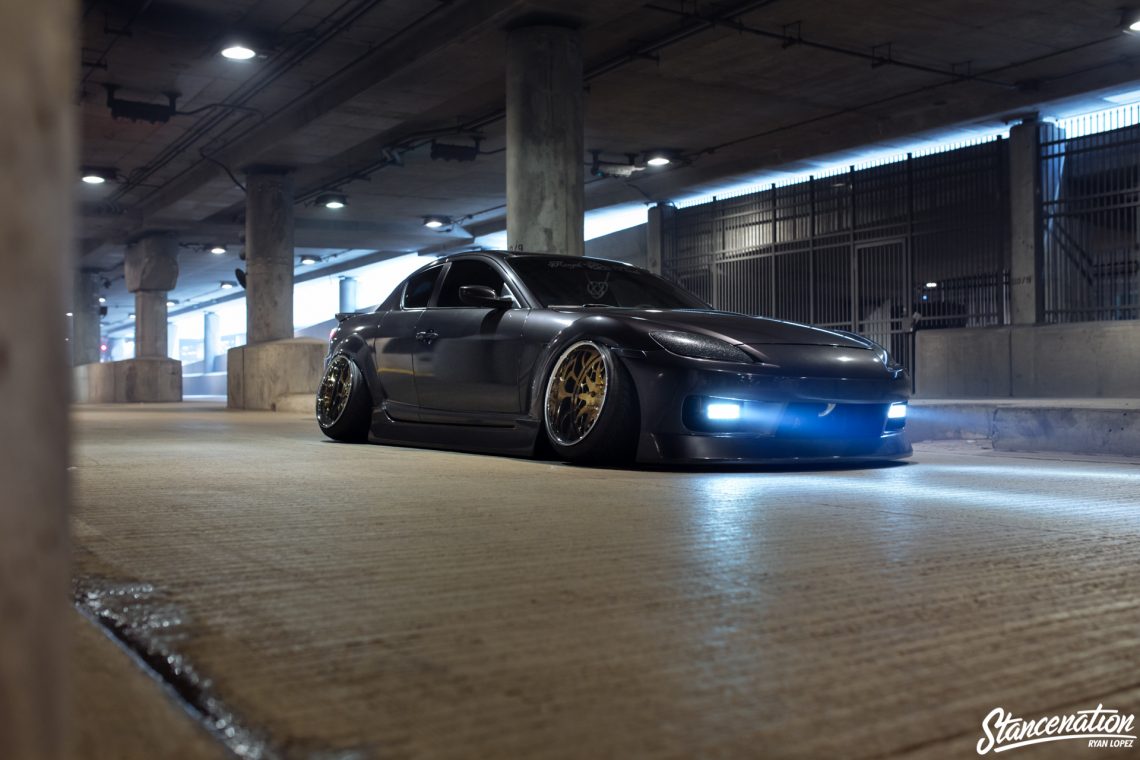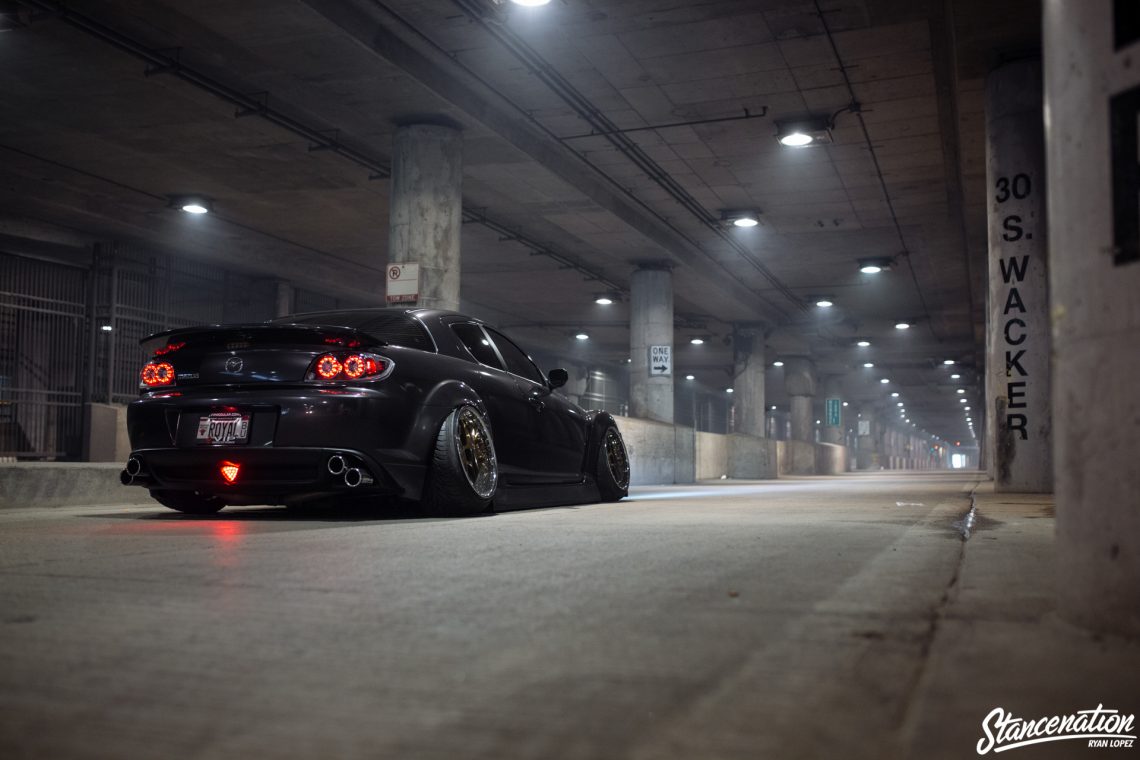 Filling out the rear of the car is a Mint Blue rear spoiler, reminiscent of an aggressive S2000, appropriate as both are roadsters. As for the exhaust, Danny went with an ISF-style tip, something I'm not personally fond of on the Lexus ISF, but in this application, I feel it works with the overall theme of the car and it nicely offsets the Spyder 3rd LED brake light. This fearless choice to innovate and become inspired by previous endeavors is what drew me to cars and allows for unique builds like this to exist and to hopefully, one day, inspire another person who stumbled across the photo or car to do what they want to do.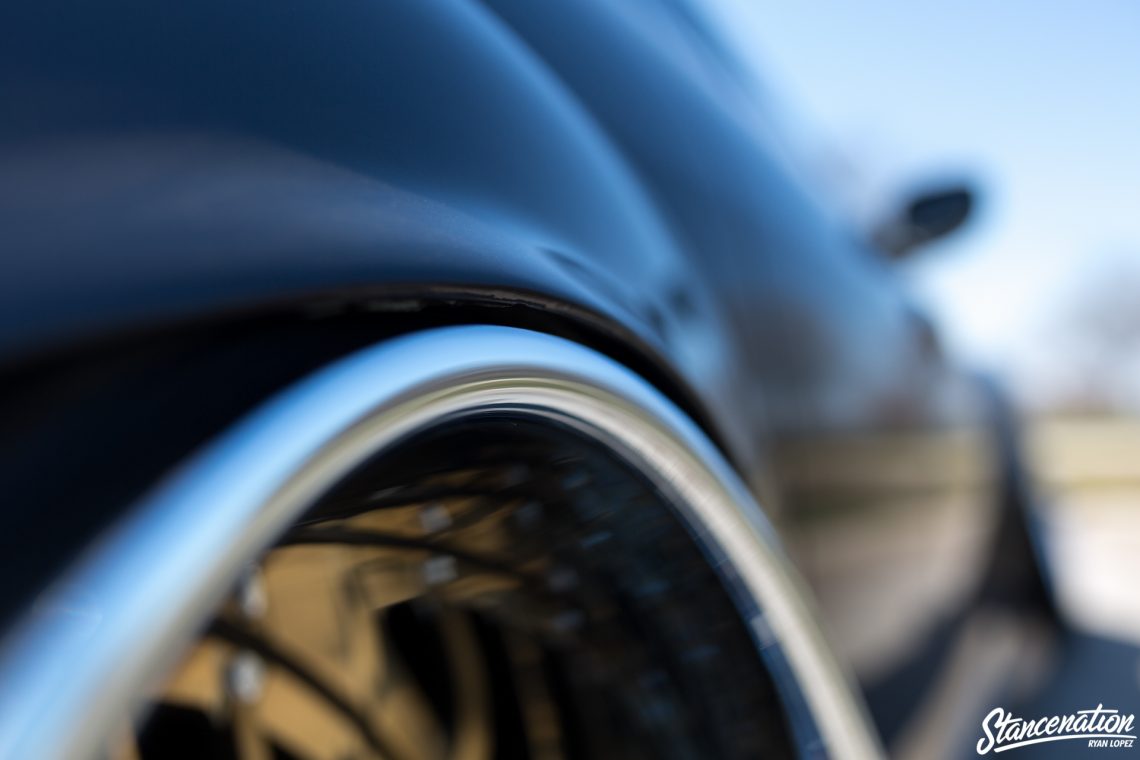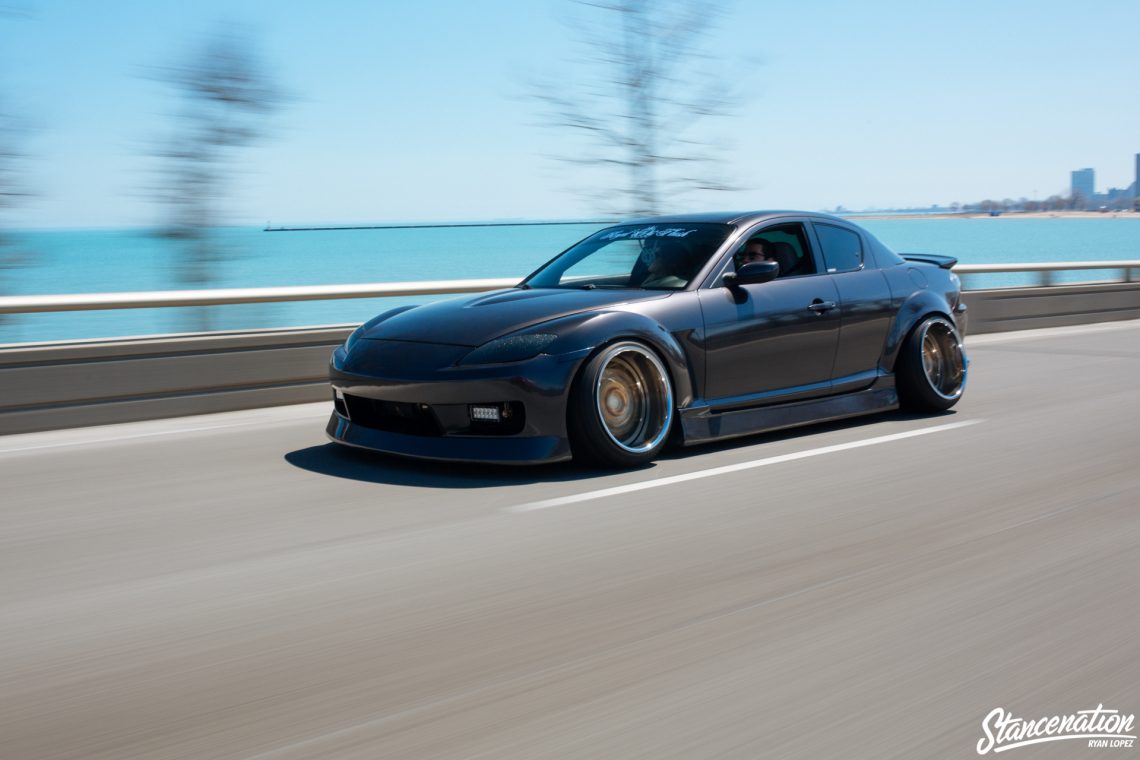 Danny has come a long way in 7 years of ownership. To build such a different platform to such a fine degree of craftsmanship is no easy feat. With that being said, Danny would like to extend his thanks to his friends and crew that has offered nothing but unlimited support. His sponsors and family at VIP Modular and Dominant Engineering have helped him with numerous one-off pieces that have found a home in the RX-8. Another thanks goes out to his girlfriend for all the late nights & help with the build. Danny closes with his thanks to Stance:Nation for inspiring him to build outside the box and going out of the regular comfort zones, but in my opinion, I have a feeling that Danny feels just right at home. We are looking forward to seeing what Danny has in store with his latest project, a Lexus IS-F..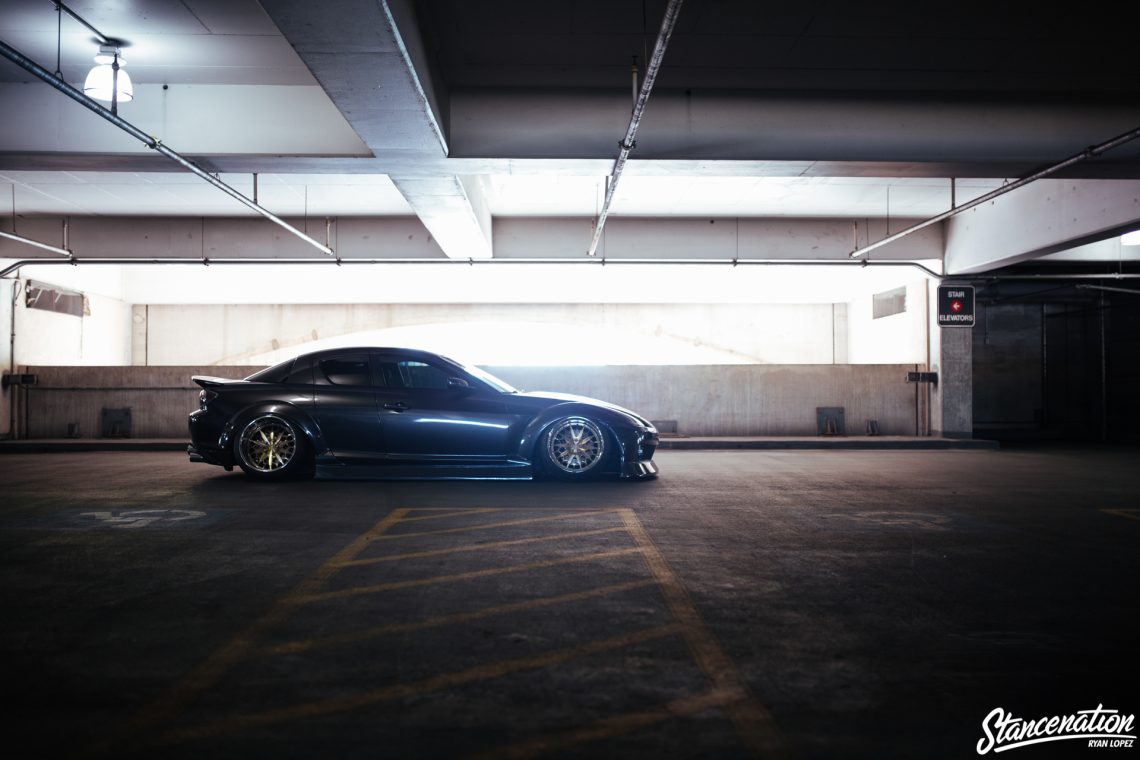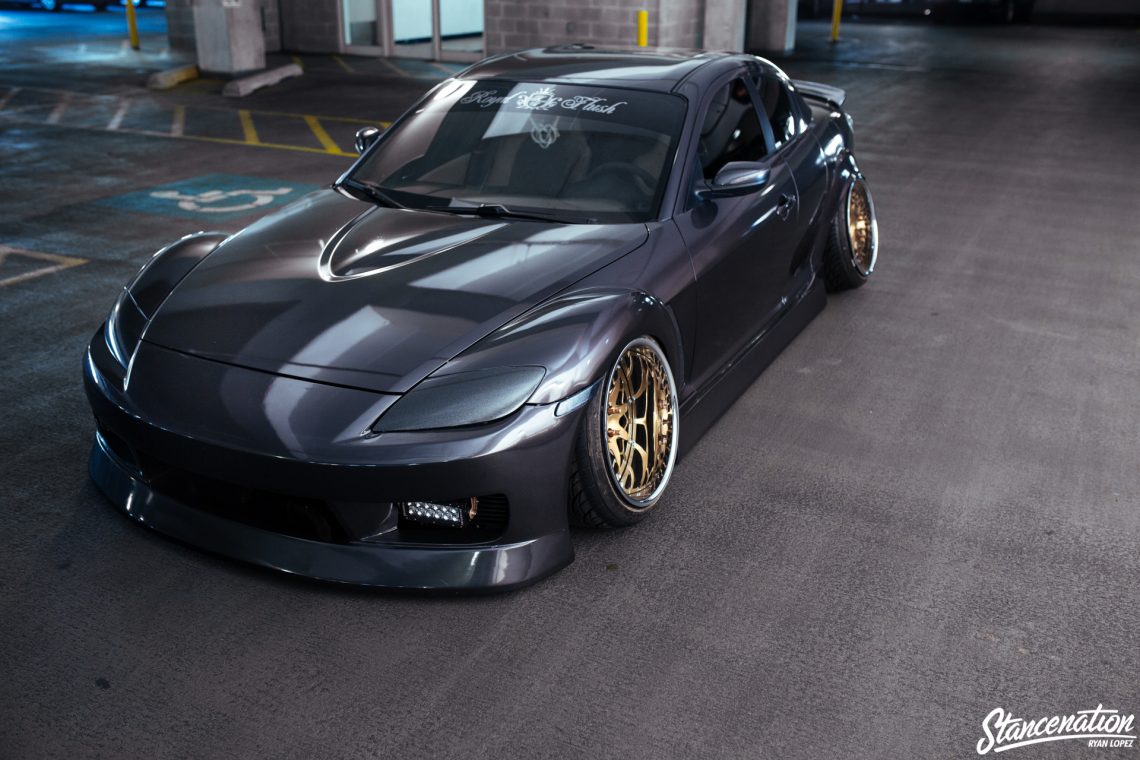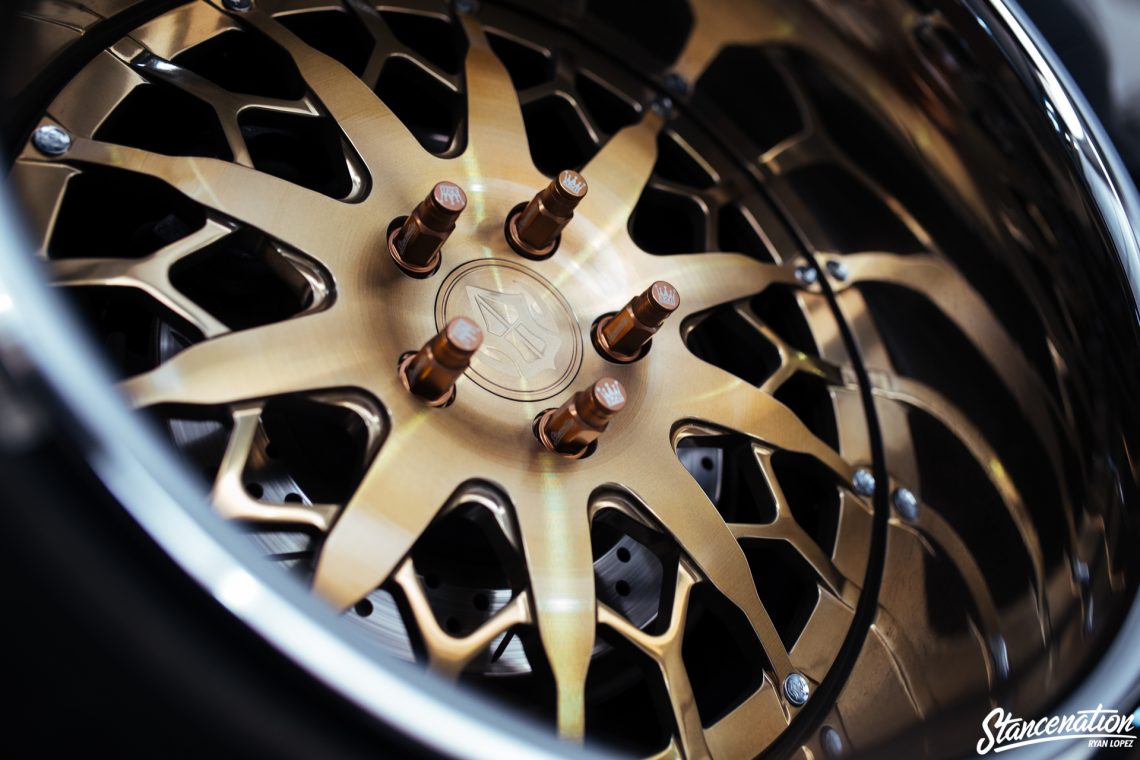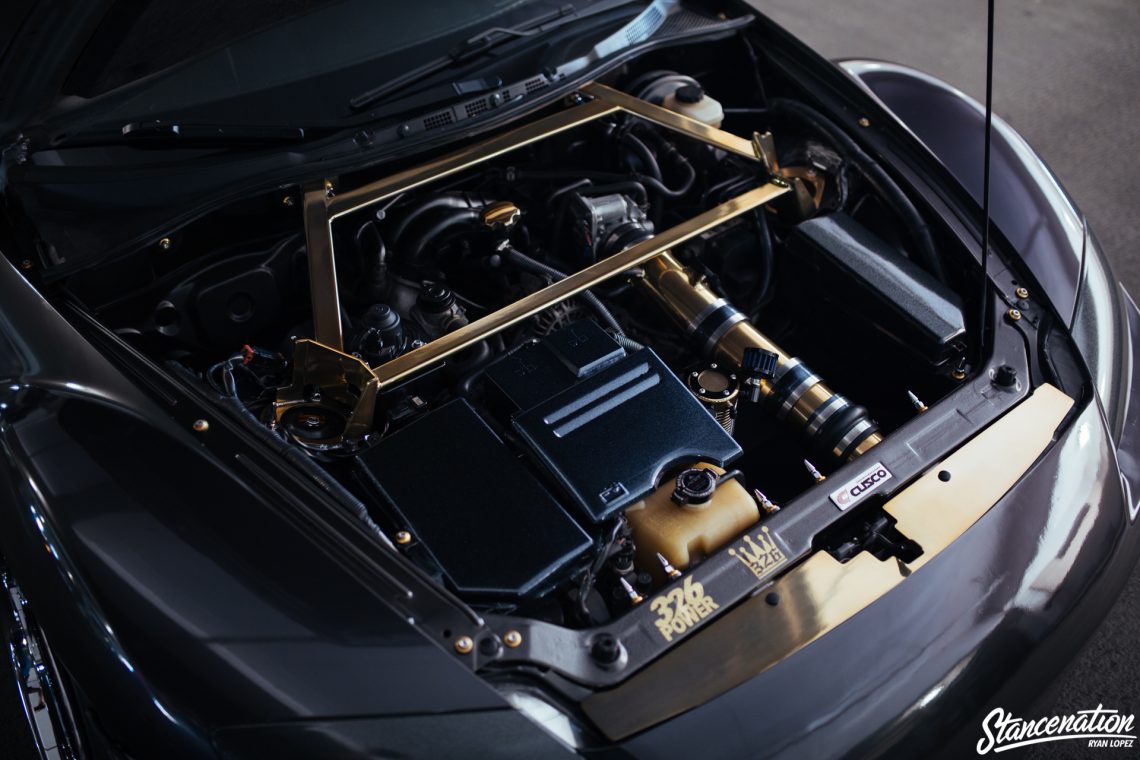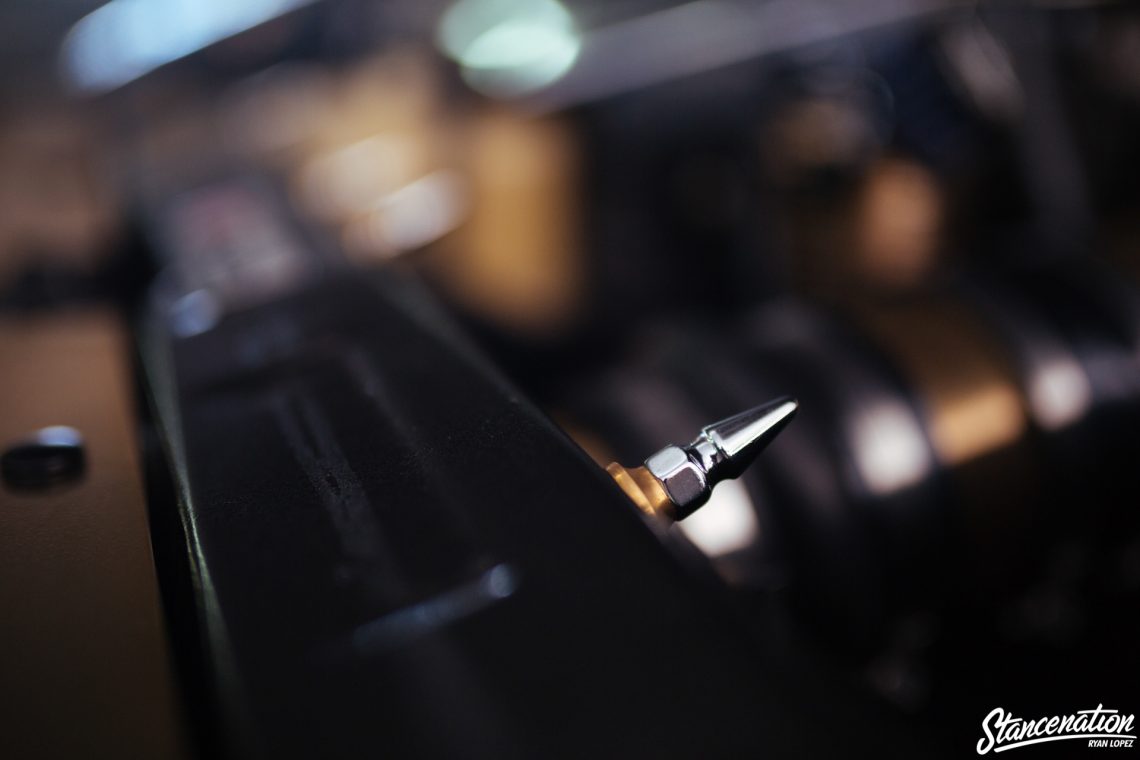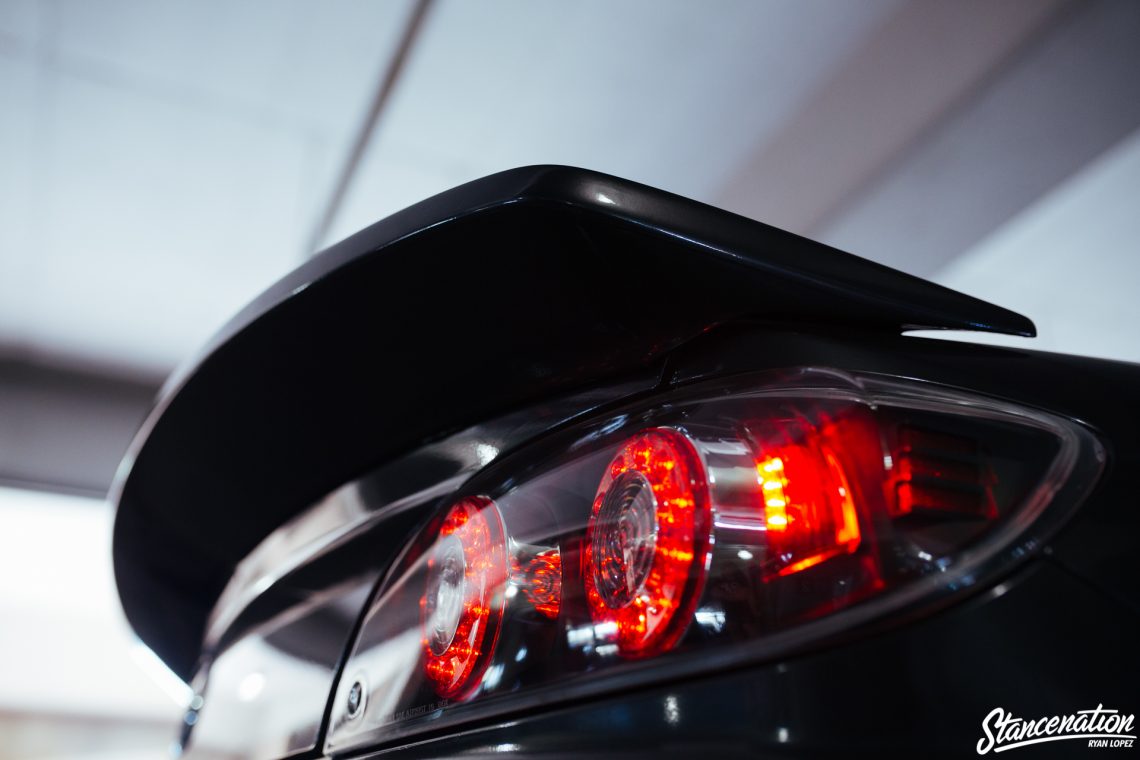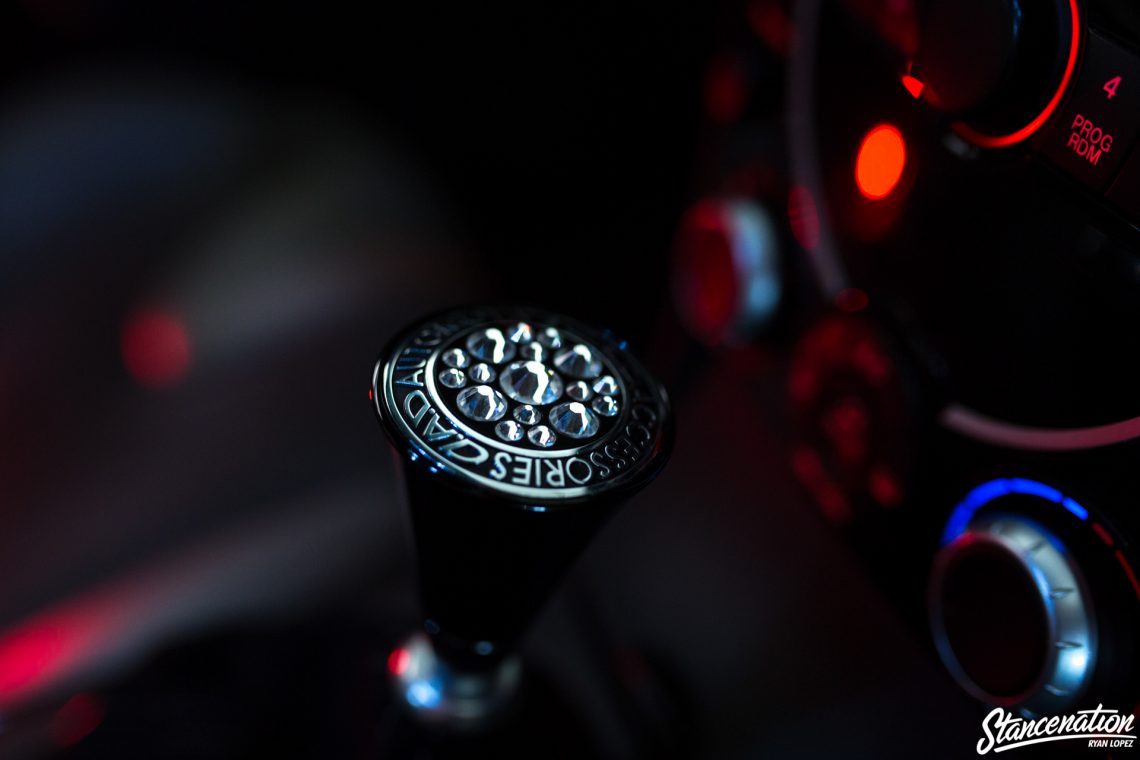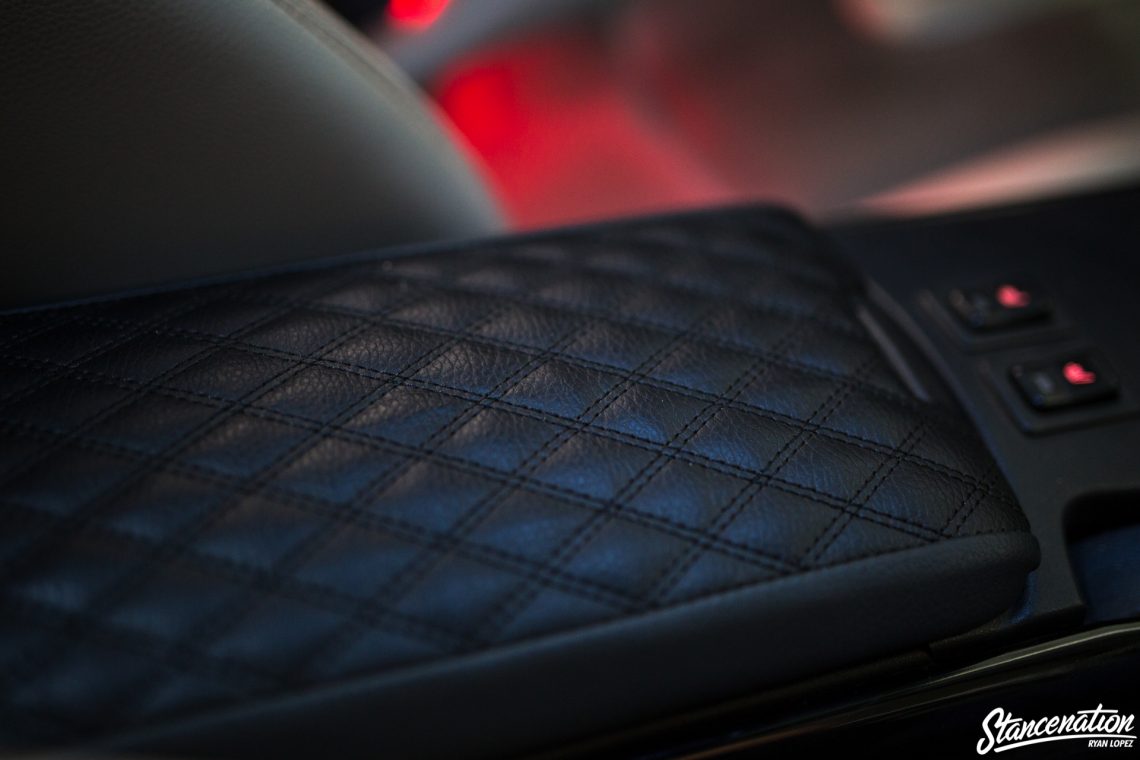 Although this car isnt what we usually see in the car world. Here at Stance:Nation, this car is right at home.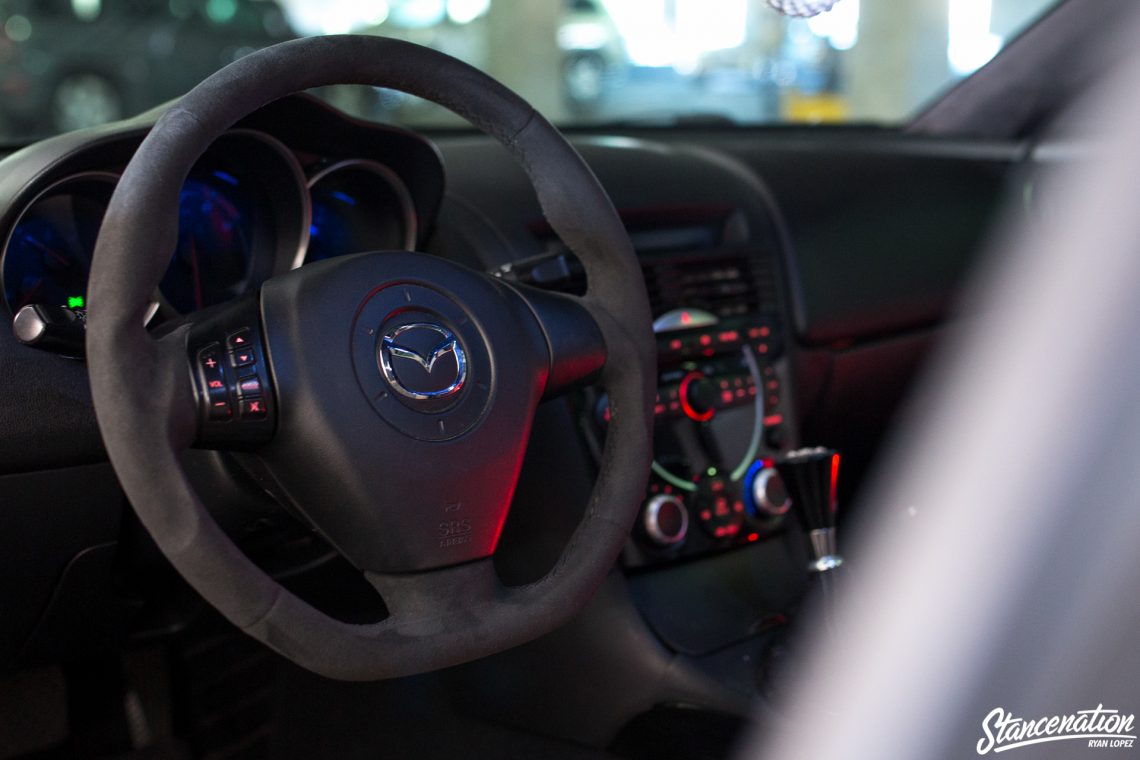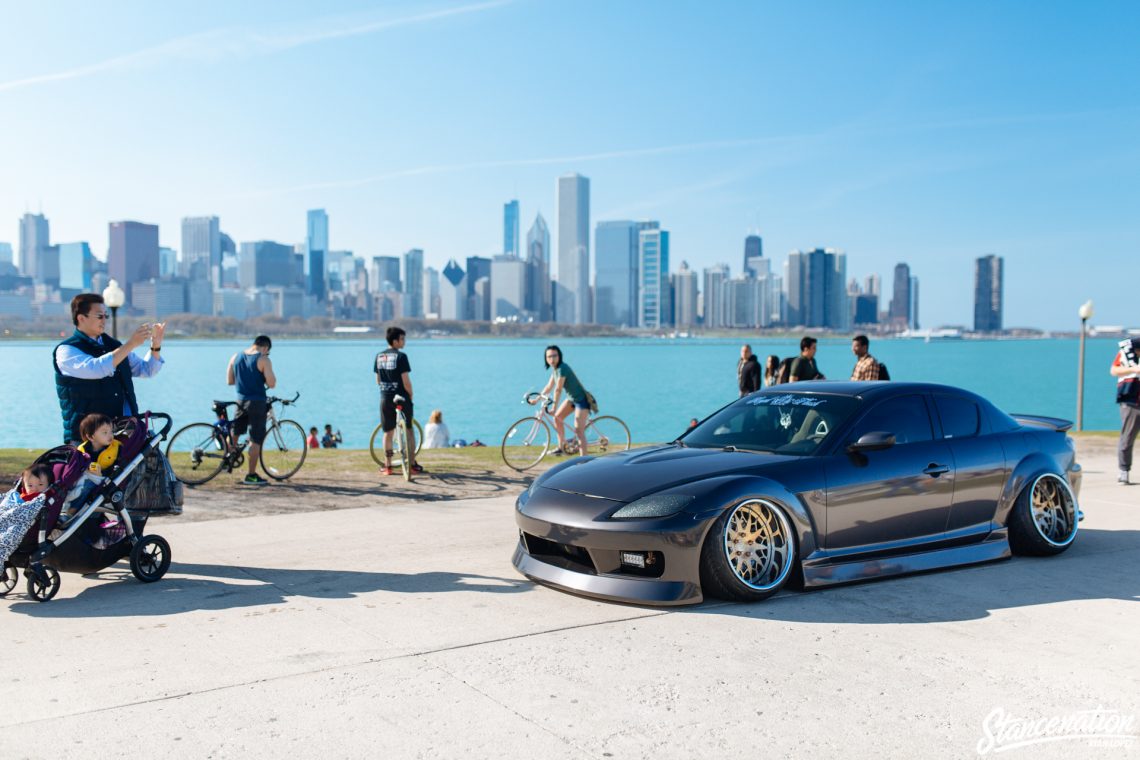 Wheels/Suspension:
VIP Modular VX910; 18×10.5 -20, 18×12 -20
AirForce custom slim air-struts
Airlift 3P Digital management
Seamless air tank w/ 480c compressor
Mazdaspeed JDM 4pt front strut brace
Custom front Oni-camber arms by DW
Custom rear upper oni-camber arms
Megan racing lateral arms
Tubular front bash bar
Interior:
Shinka crème leather/suede interior
Suede headliner and pillars
Suede shift boot w/ platinum stitching
Suede custom D-shape wheel w/ black stitching
Garson DAD shift knob w/ Swarovski Elements
Junction Produce platinum Tsuna
Diamond stitched arm rests by Executive VIP
Piano black trim
Audio:
MB Quart front and rear speakers
JL Audio 12w3v3 subwoofer
JL Audio 250.1 amplifier
Memphis bass-controller
Exterior:
Avery wrap by Vaderwerks
BN Sports front bumper
BN sports side skirts
Mazda aero rear mud guards
Mint Blue JDM spoiler
Rigid LED bars, chassis mounted
Spyder S2 LED tail light
Spyder LED 3rd brake light
Lebren rotary formula light
Custom LED corner lights
Engine & Brakes:
AEM cold air intake
LRB Aluminim radiator cover
LRB Aluminum undercarriage
Mazdaspeed Oil cap
Custom Oil catch-can by Dominant Engineering
BHR aluminum intake under-tray
Custom IS-F style exhaust
Shaved and wrapped engine covers
DownStar hardware
R1 Concept drilled & slotted rotors
R1 Concept kevlar/metallic pads
Stoptech SS brake lines