Remember back in the day when THE cool thing to do was swap front and/or rear ends (grille, hood, fenders) from other cars? While those days are long gone, even to this day, a few people have figured out a way to integrate styling cues of other makes & models to damn near perfection. It truly takes a special kind of mind and creativity to be able to mate two different manufacturers styles into one smooth piece of art. Hashimoto Takuya Was able to complete this task with nothing short of perfection.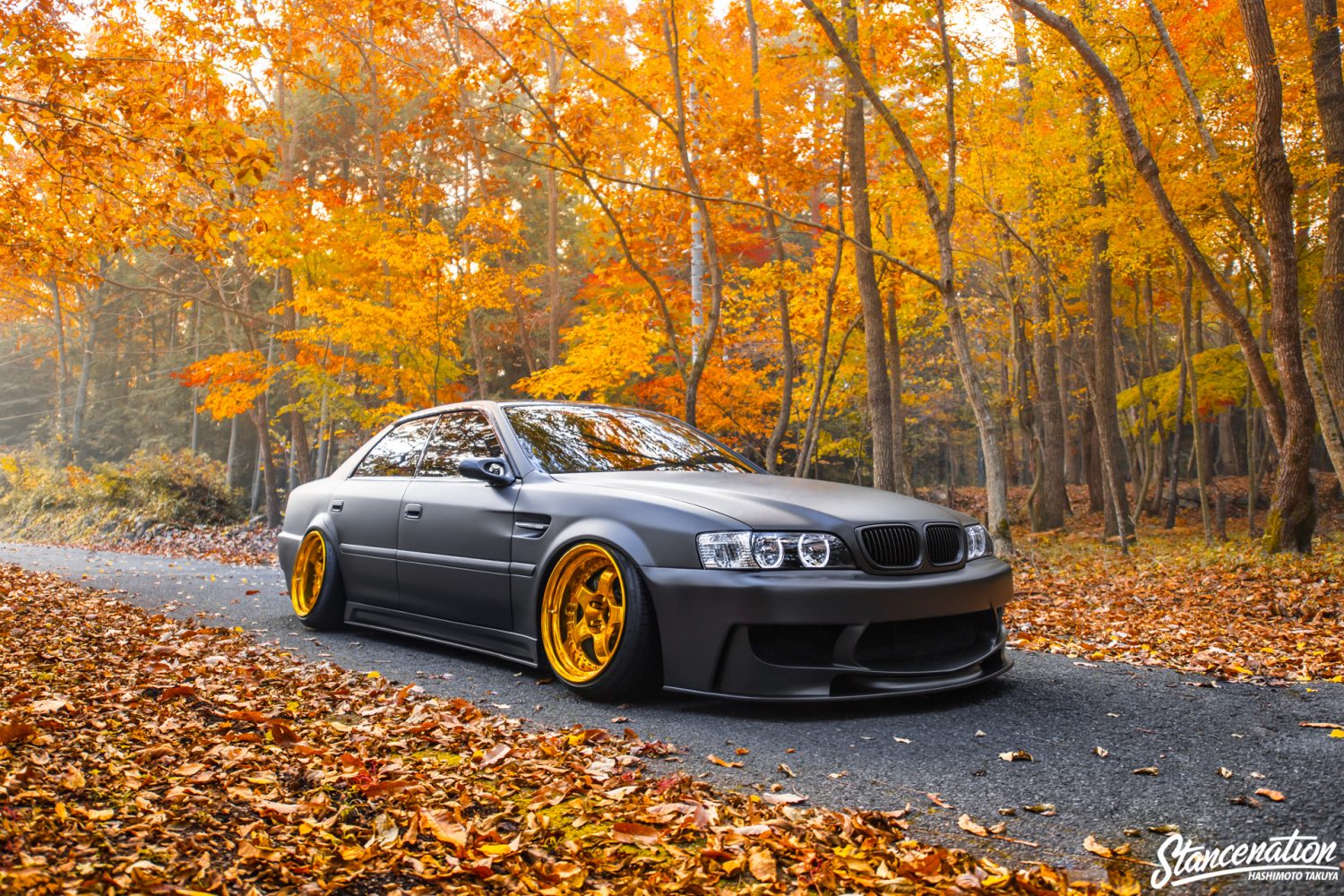 Hashimoto, a Japan native, is no stranger to creative and different stylings when it come to building a car. What he was able to accomplish with his Toyota Chaser is truly an automotive masterpiece. When asked why he chose the Chaser as the base for his project his answer was simple, he just wanted it. But this answer is about the only simple thing involved with building this car. When I was handed this article to write I probably typed it 20 times before I could truly figure out how to speak about such a creative piece of art. Every time I take a look at photos of the Chaser I see something new and captivating. This to me is what makes up true build perfection. Something that keeps your constant interest and focus.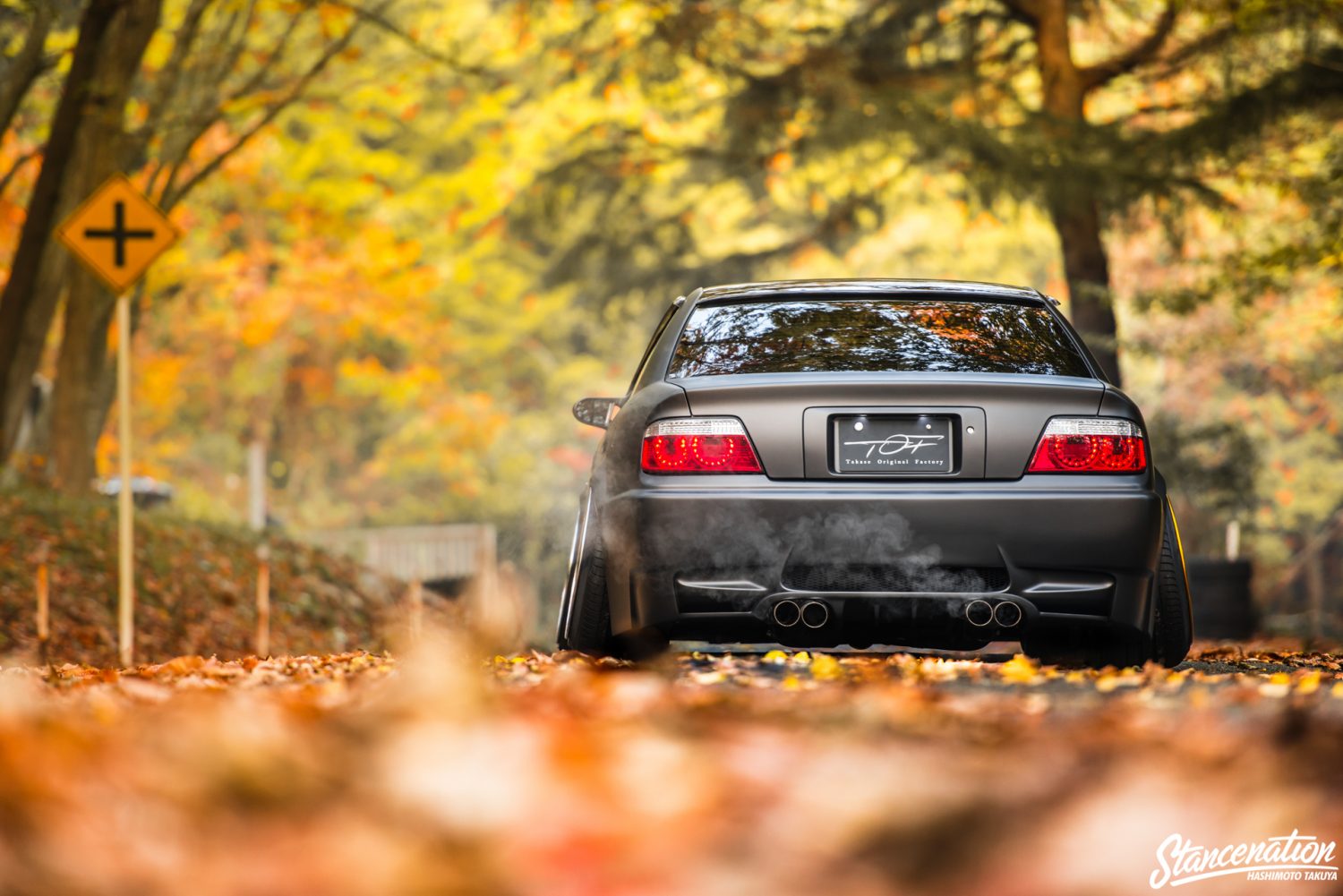 This was no quick build. Hashimoto has owned the Chaser for 10 years. Looking at the front of the vehicle it begins to play games with your head right away. You'll notice he didn't just grab a bumper off a BMW and mold it to a Toyota, he actually grabbed many pieces from multiple generations of BMW's. Right away you see the legendary BMW kidney grills taken off a facelift E46 joined with perfectly molded E46 headlights resting on a completely custom BMW front bumper. The mating of the chassis didn't stop there though. The fenders pulled from a E46 were widened 20mm then had the fender vents of a E92 M3 molded in looking as if they came that way straight from BMW's factory. Just in the front end of the Chaser there is so much detail that I'm sure I'm missing quite a bit but that's what's amazing about what he was able to create.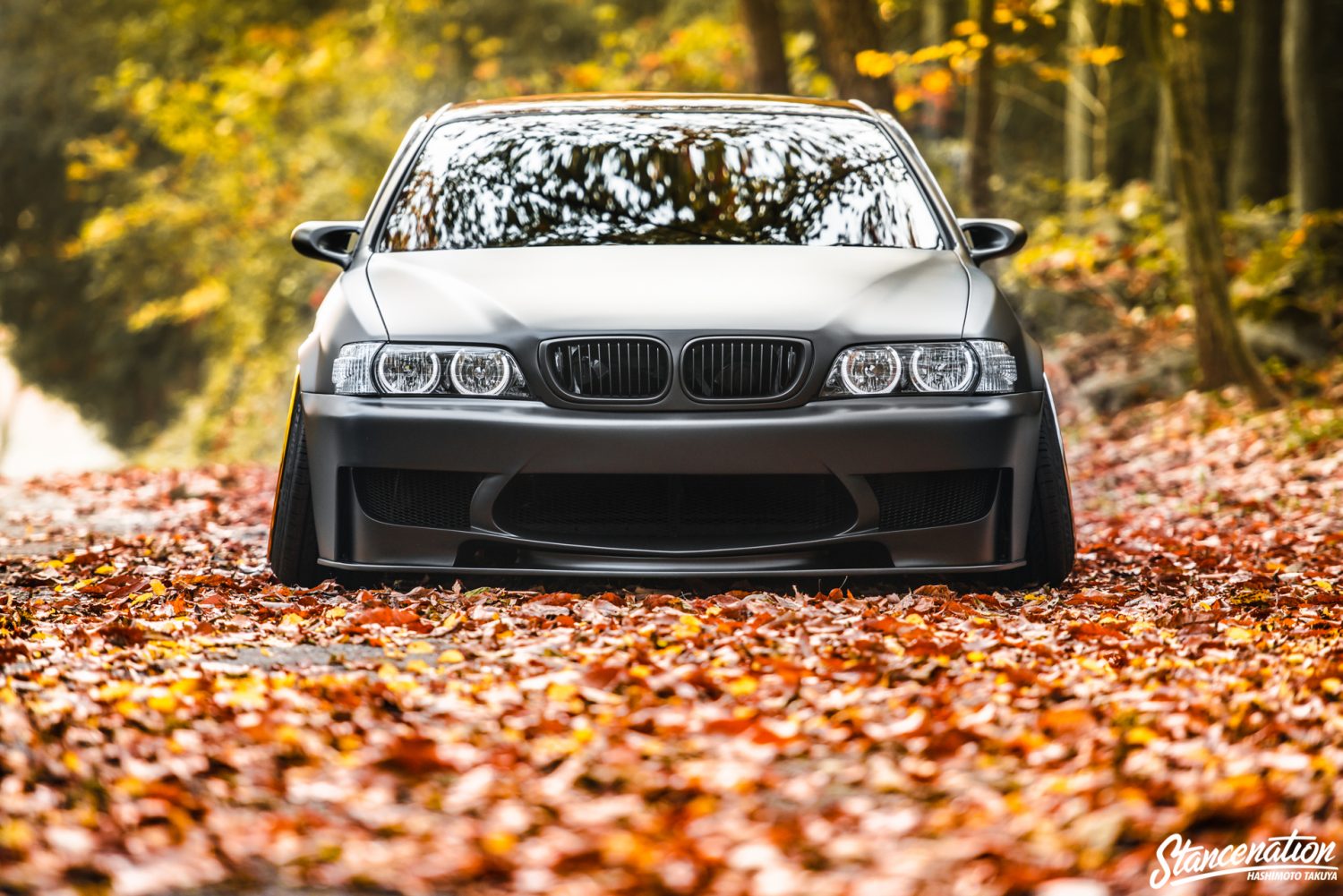 Things don't stop up front though. The amazing craftsmanship continues all the way around. Moving over to the side you'll notice the custom side skirts that effortlessly combine the Toyota and BMW styles into one. The front fenders weren't the only ones that received the wide treatment, the rears were also widened 40mm from stock joining the body to the rear bumper. The rear took shape utilizing the rear bumper off of a E92 and even making an exhaust system made specially for the E92 M3 mount up sitting nicely between the dual exhaust cut outs on the rear diffuser.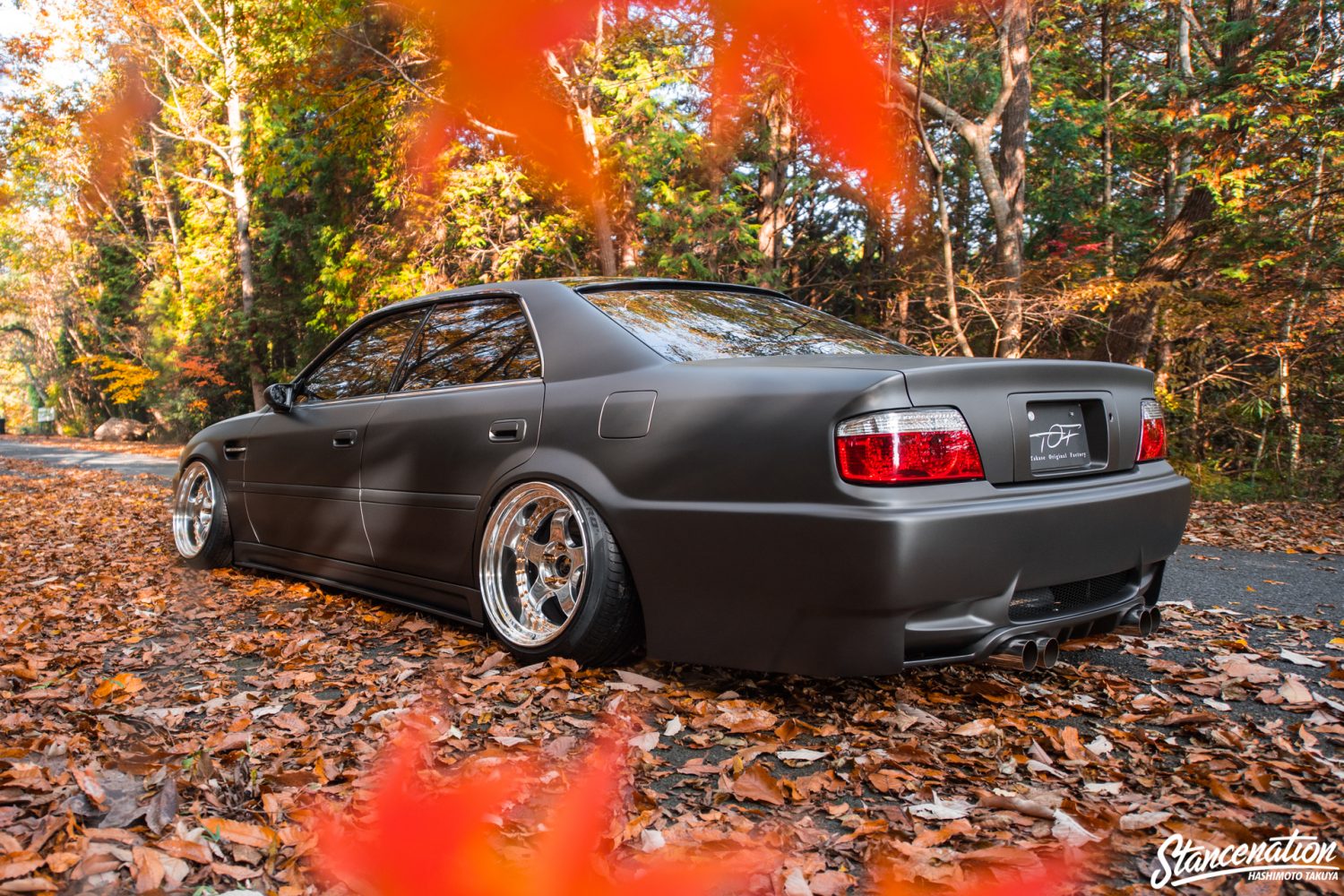 When you really think about it this article couldn't have come at a better time. With Toyota releasing the new Supra and using bmw to design the vehicle you could say Hashimoto was ahead of the curve by grafting these two manufacturers together. It really opens your eyes up to the possibilities and thought of what greatness could be made with more automotive brands collaborating together. Just some food for thought.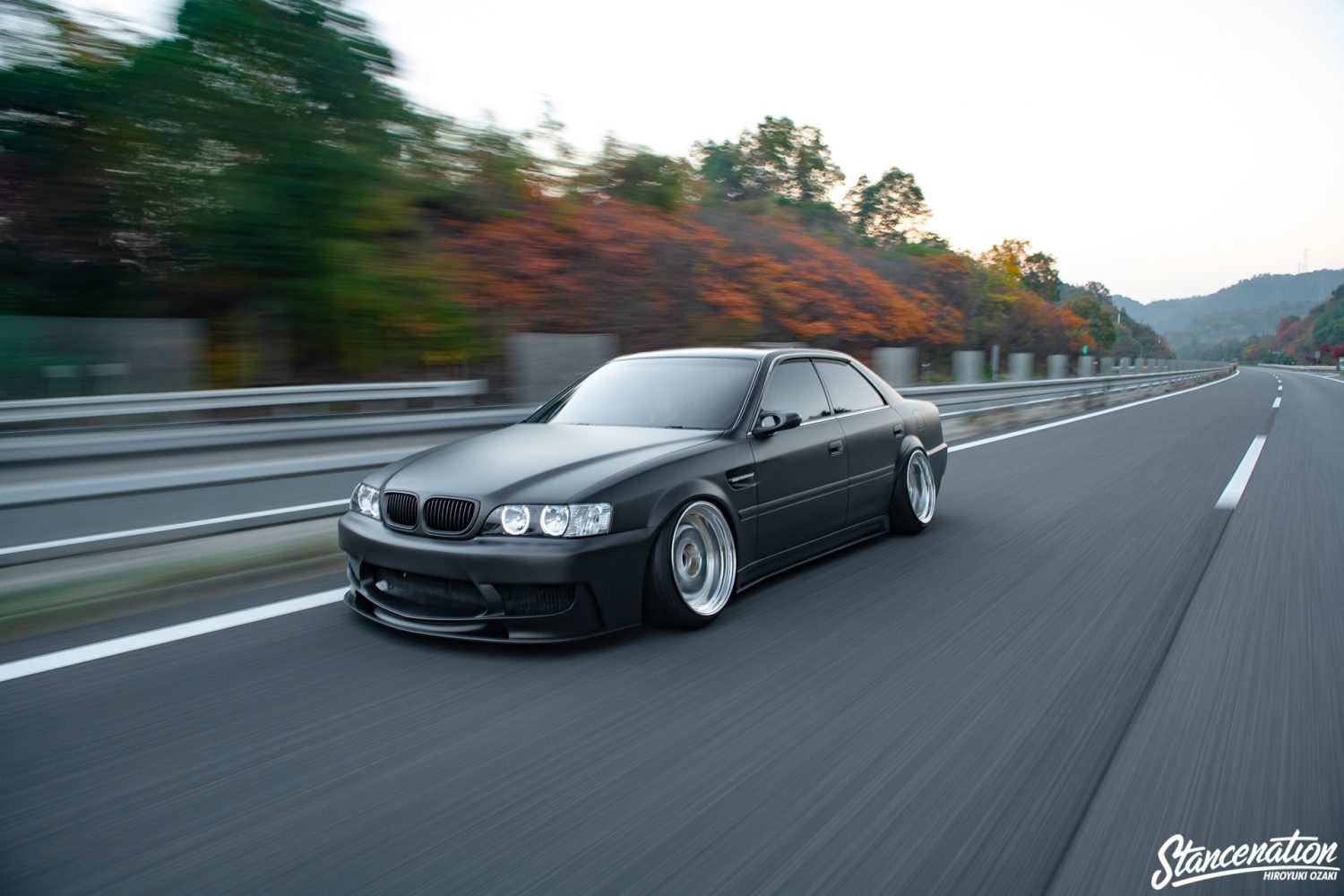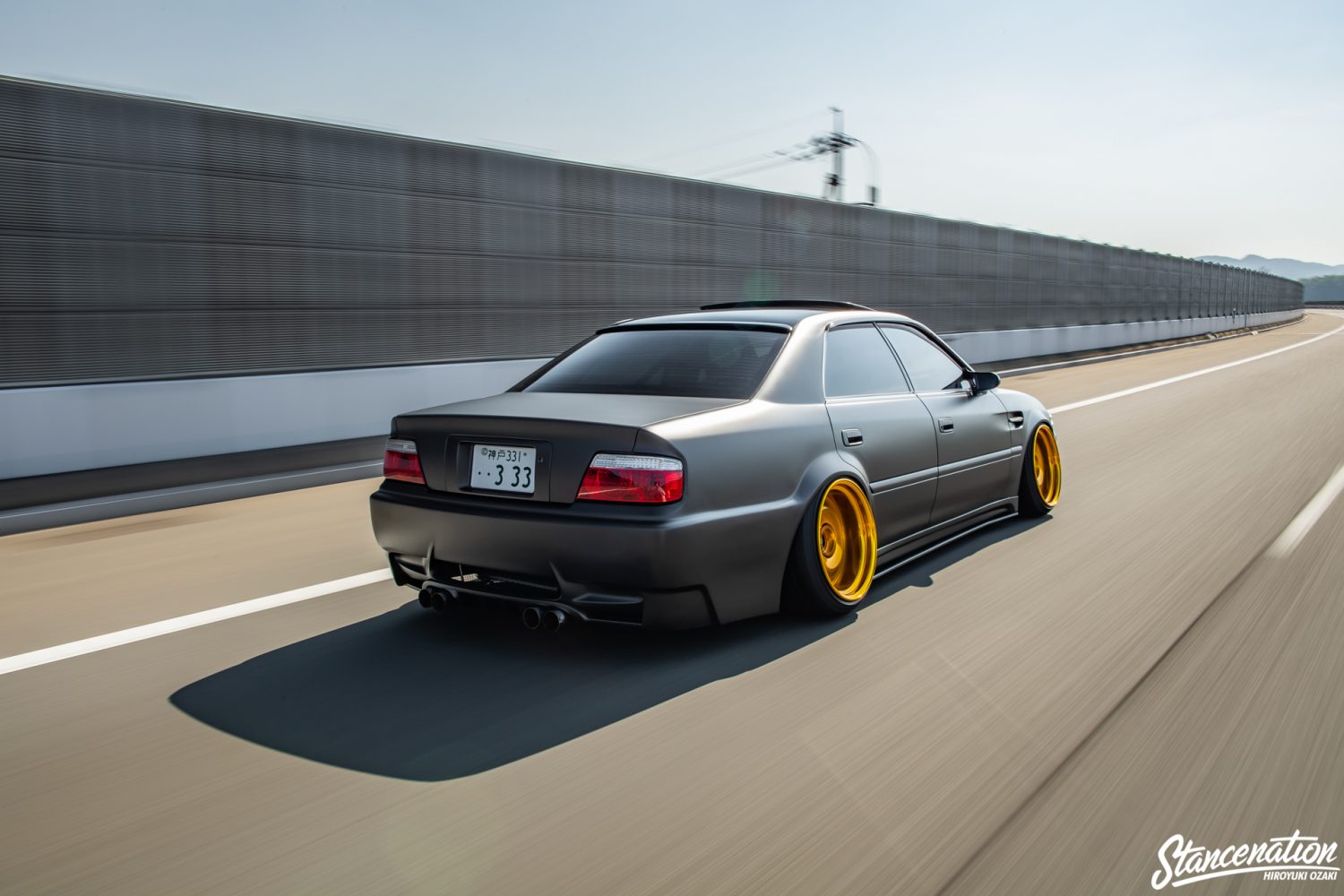 Now one thing I'm sure you didn't miss while reading this wild explanation of the unique work done to this car is the aggressive built Work Meister S1's in 18×10 front and 18×11 rear. There was no attention to detail missed when building these wheels to flow perfectly with the wide quarters. One side is done in a full chrome finish with subtle gold hardware and gold lugs to tie it all together. The other side is finished in a full gold finish with gold hardware and lugs just adding to an even more eye catching exterior.
With so much exterior detail and work it would only make sense that the interior have the same mind blowing detail. First piece that caught my eye were the Sparco R 100 seats reupholstered in a soft ultra suede material with a unique center insert stitching pattern. These gave the Chaser a more track ready appearance allowing the custom yellow painted cage to feel right at home.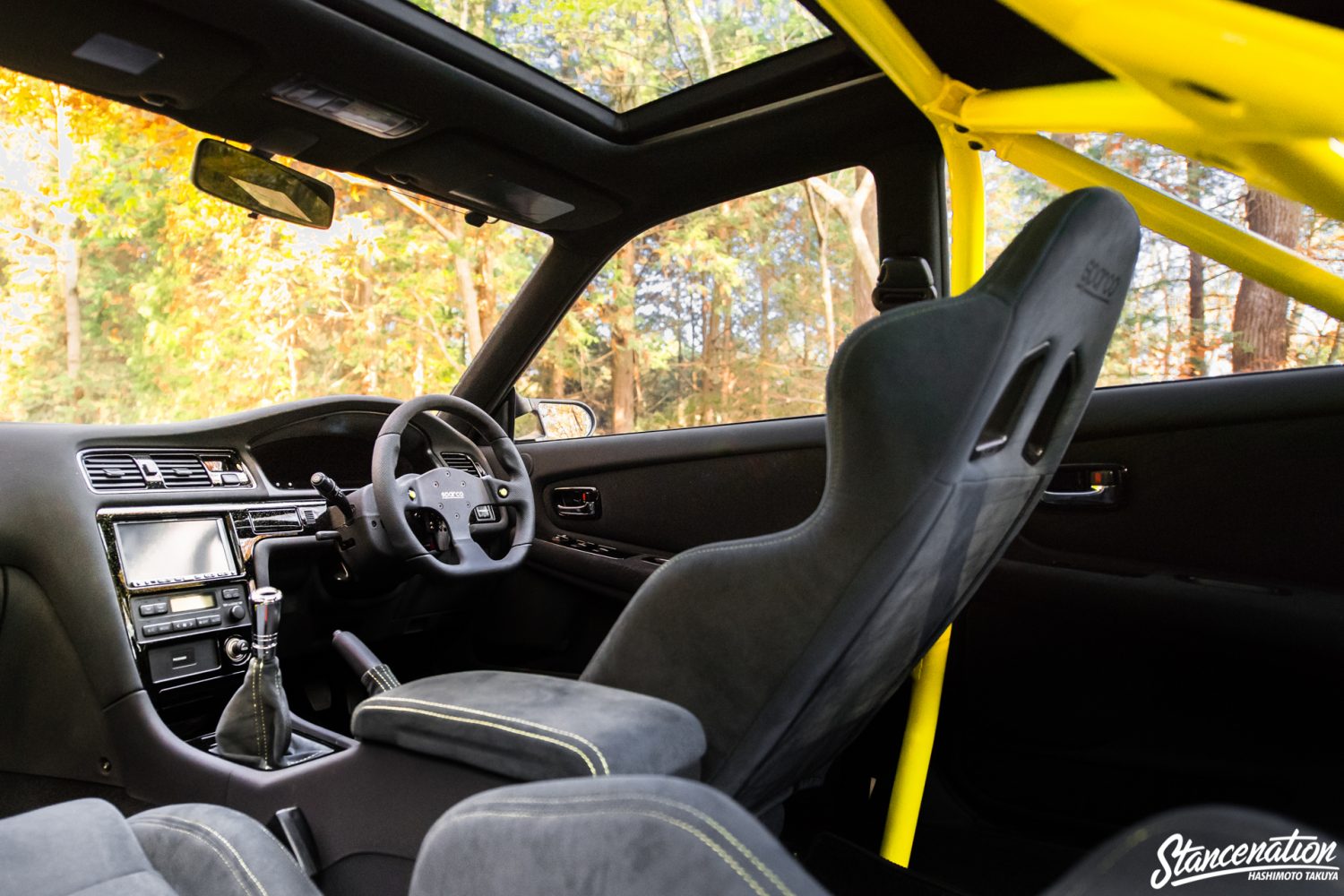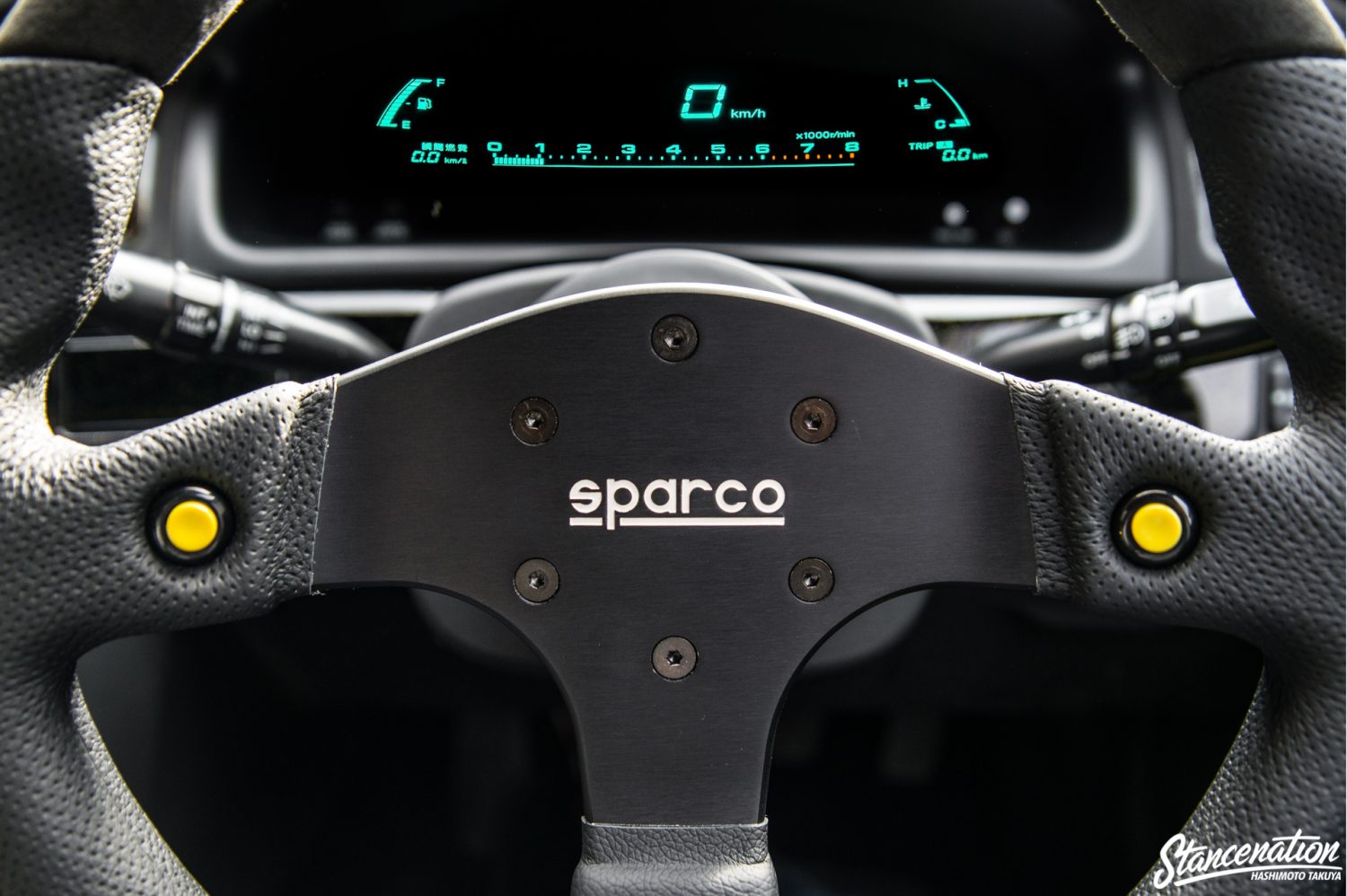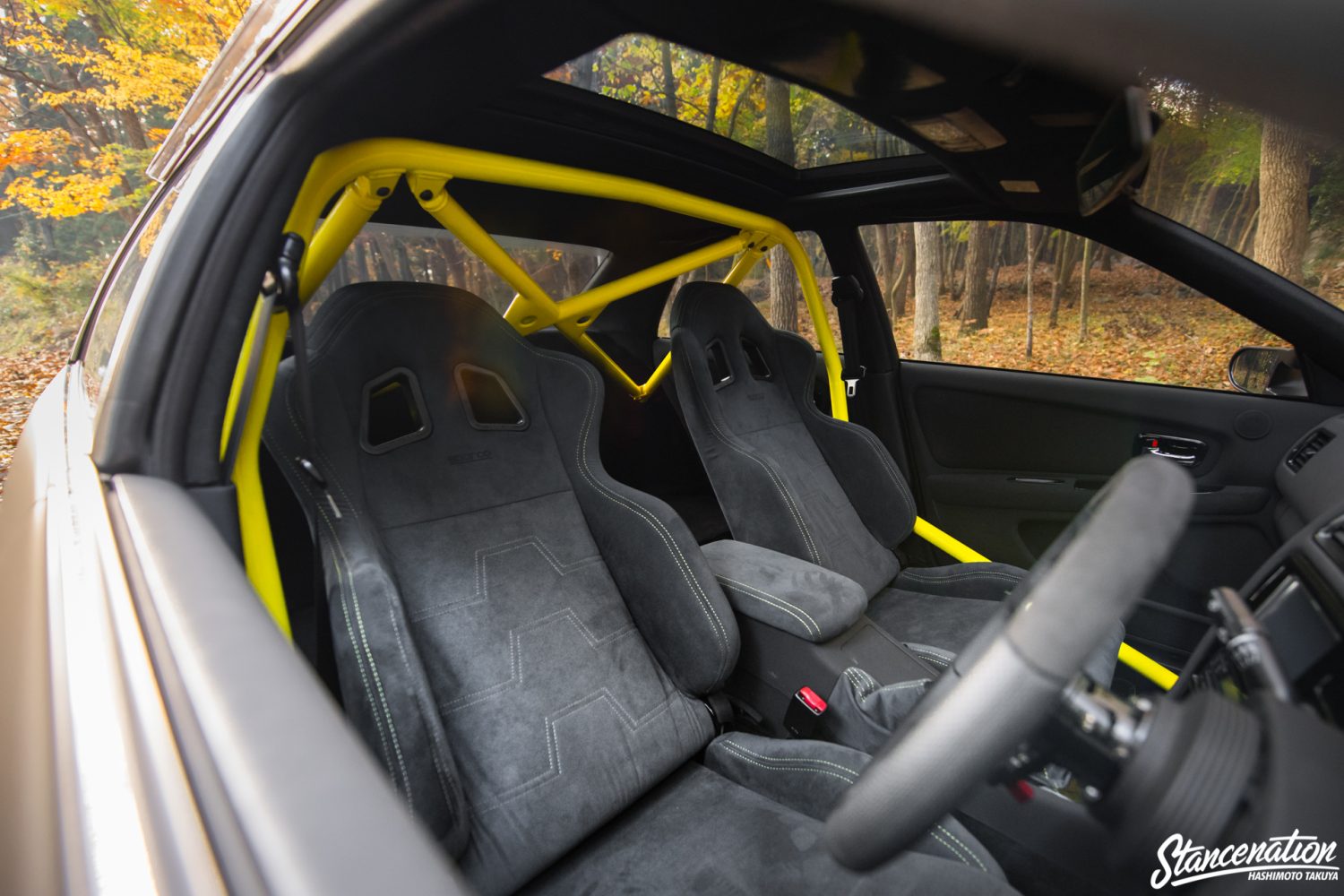 With so much detail and custom work done to this build it's safe to say that Takuya truly had a unique vision when he started working on the Chaser ten years ago. For me I'll say that this vision and creativity left me pretty speechless and just wanting to see more. Not many builds I have come across over the years have been able to put me into this mindset and it's truly refreshing to see that creativity and passion for building one of a kind pieces of art is still alive and thriving across the globe. I truly hope as the years go by that this creative style or merging two auto manufacturers designs into one captivating masterpiece never fades and that we continue to have builds make us scratch our heads wondering, what the hell is that?