These photos were literally just sent to us from the official Work Wheels Japan photographer Jean Pepino. The car we'll be looking at today is Kei Miura's latest creation; a Rocket Bunny kitted Toyota 86. Specifically, the "V2" of the infamous Rocket Bunny kit. You've seen a Rocket Bunny FRs on StanceNation before but this latest design is even more aggressive in my opinion. I personally can't say I like one over the other but I would love to hear from you.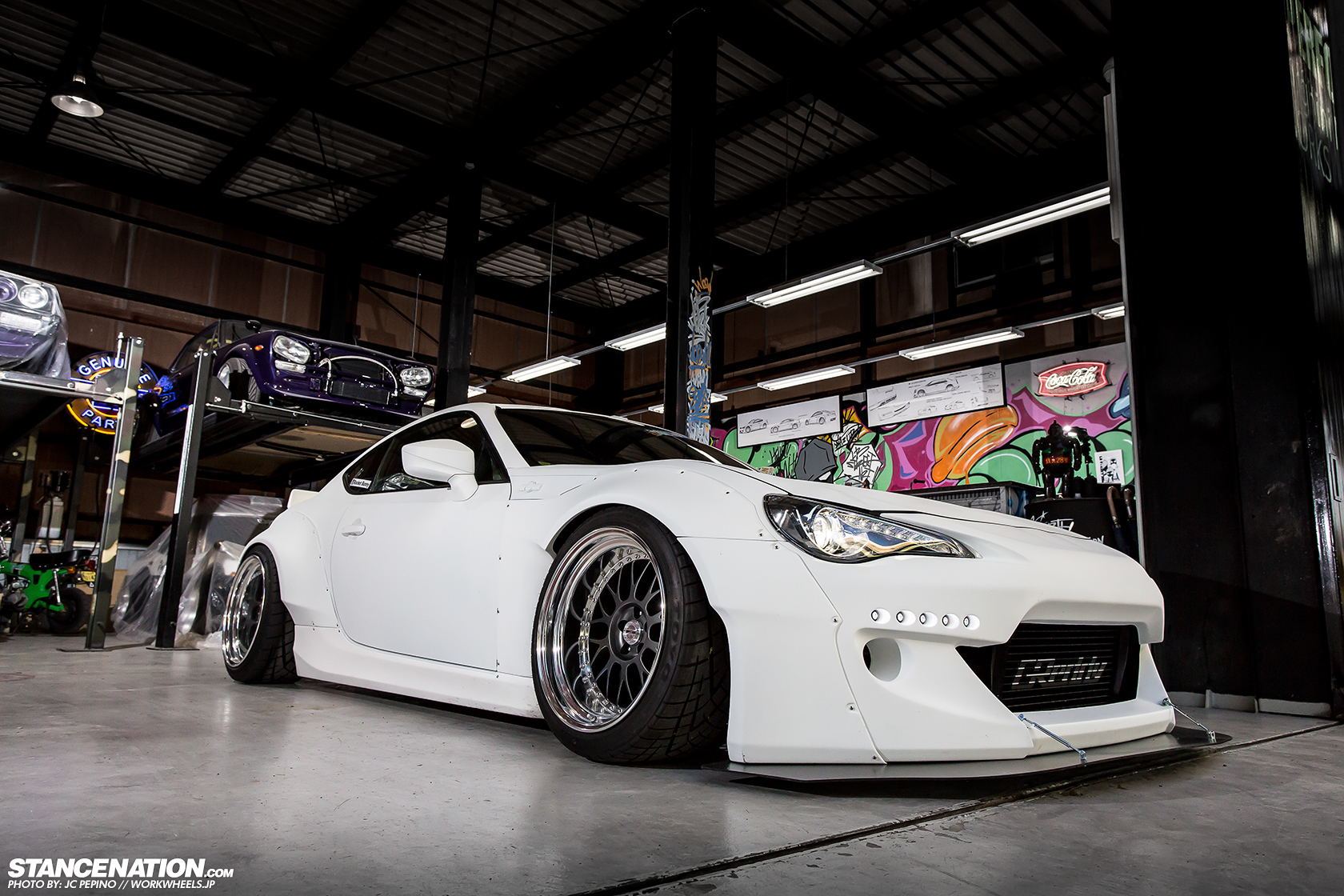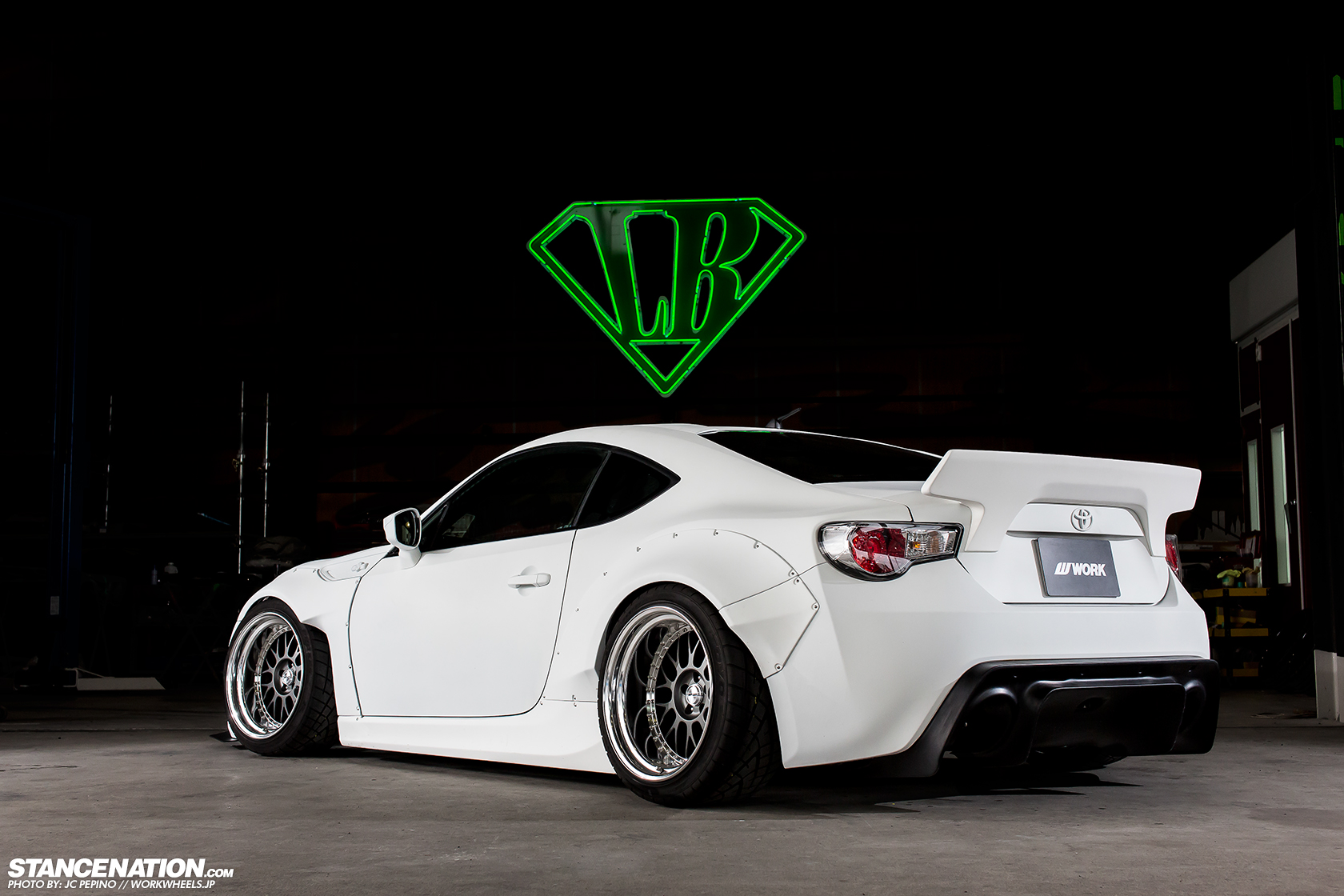 The new wing isn't as "over the top" as the wings from V1 as you can tell, but it still delivers the "wow" factor that V1 was able to deliver. I am kind of surprised Miura-san didn't choose to use any of the "exposed bolts" to match rest of the kit. Still works really well in my opinion.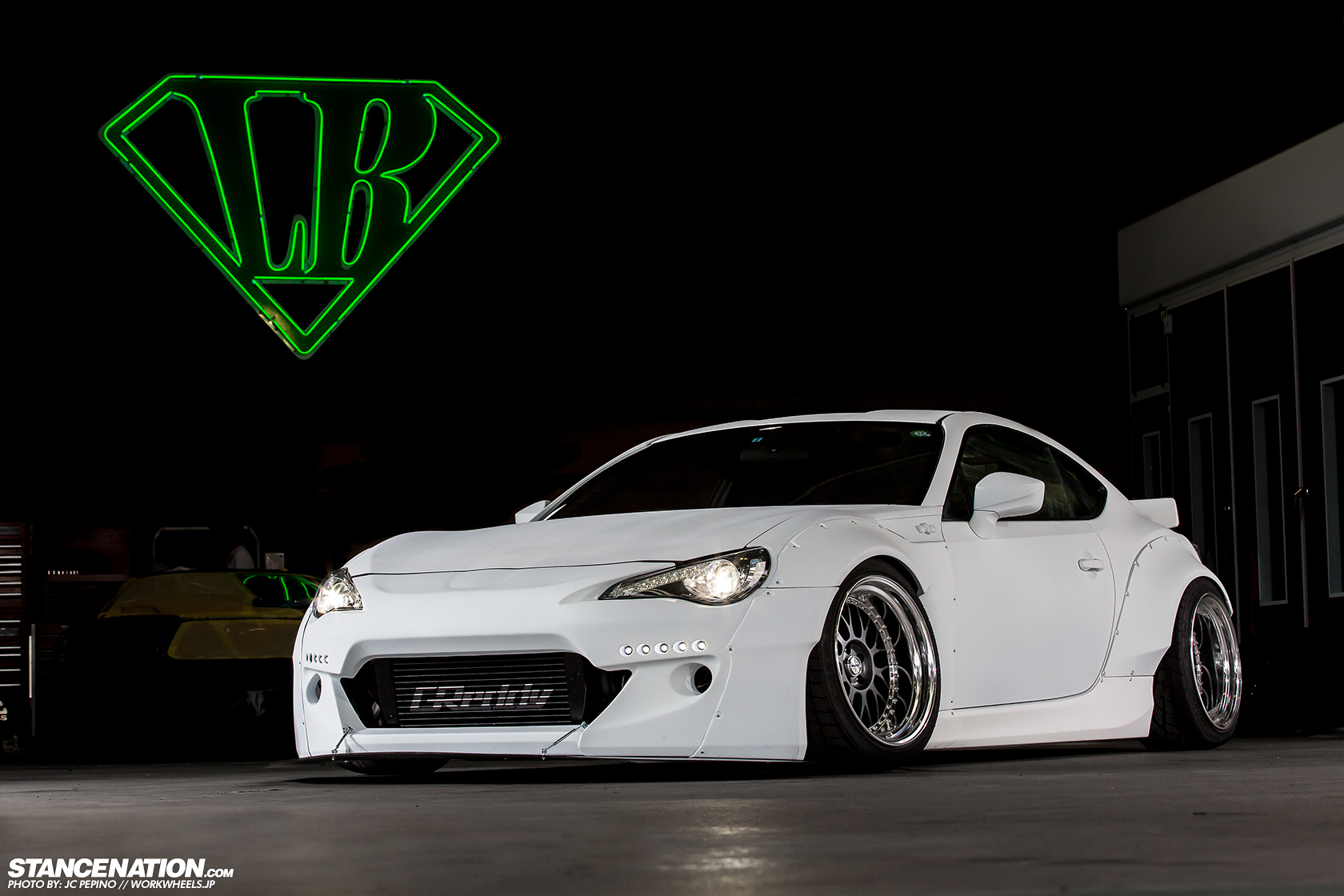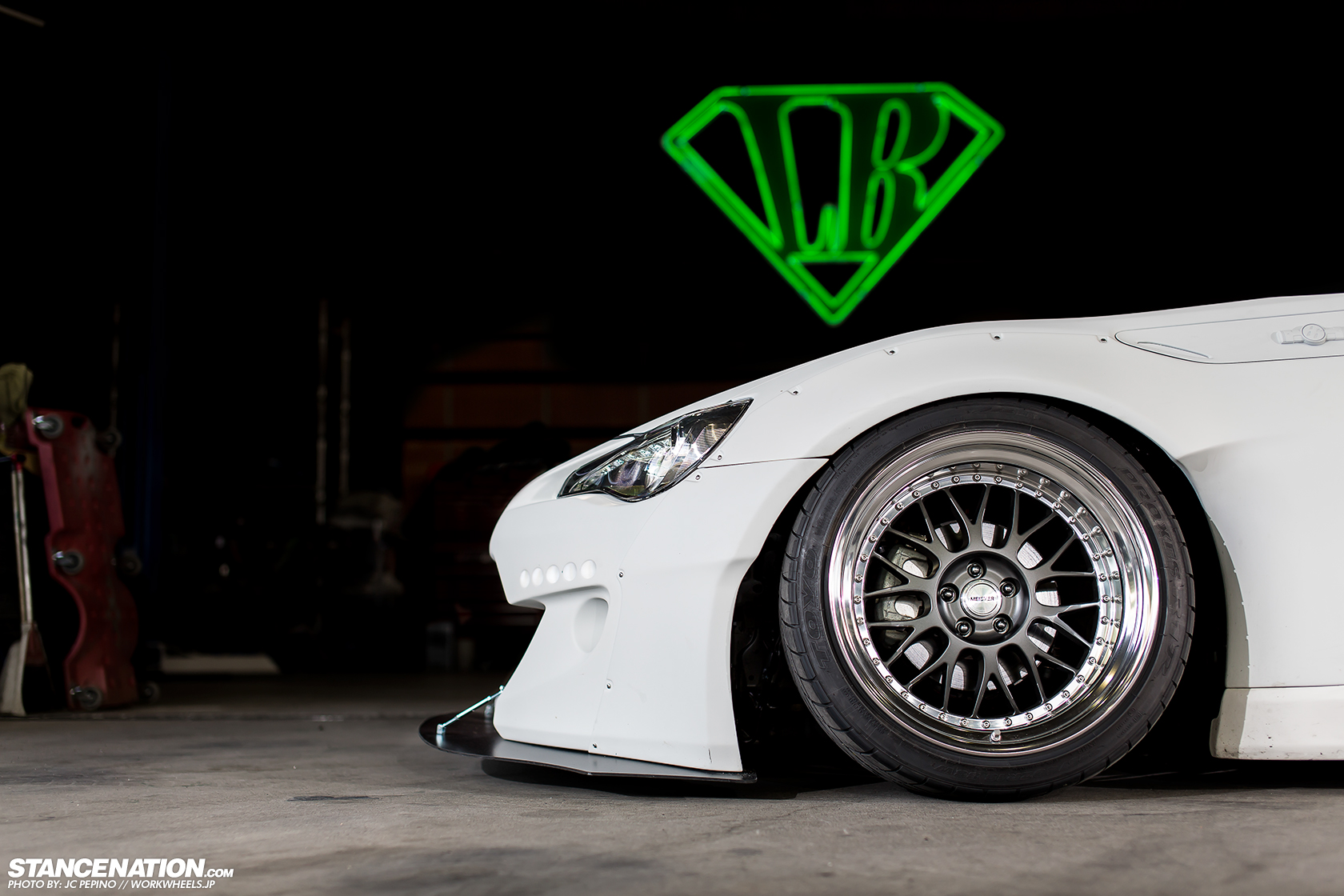 Up front, all new bumper featuring the new and unique LED lights, bigger bumper vent, and of course the flares extend all the way down to the bottom of the front bumper. The inner fender flares (by the doors) was also extended all the way down to the side skirts. There are quite a few changes, all much more aggressive than before in my opinion.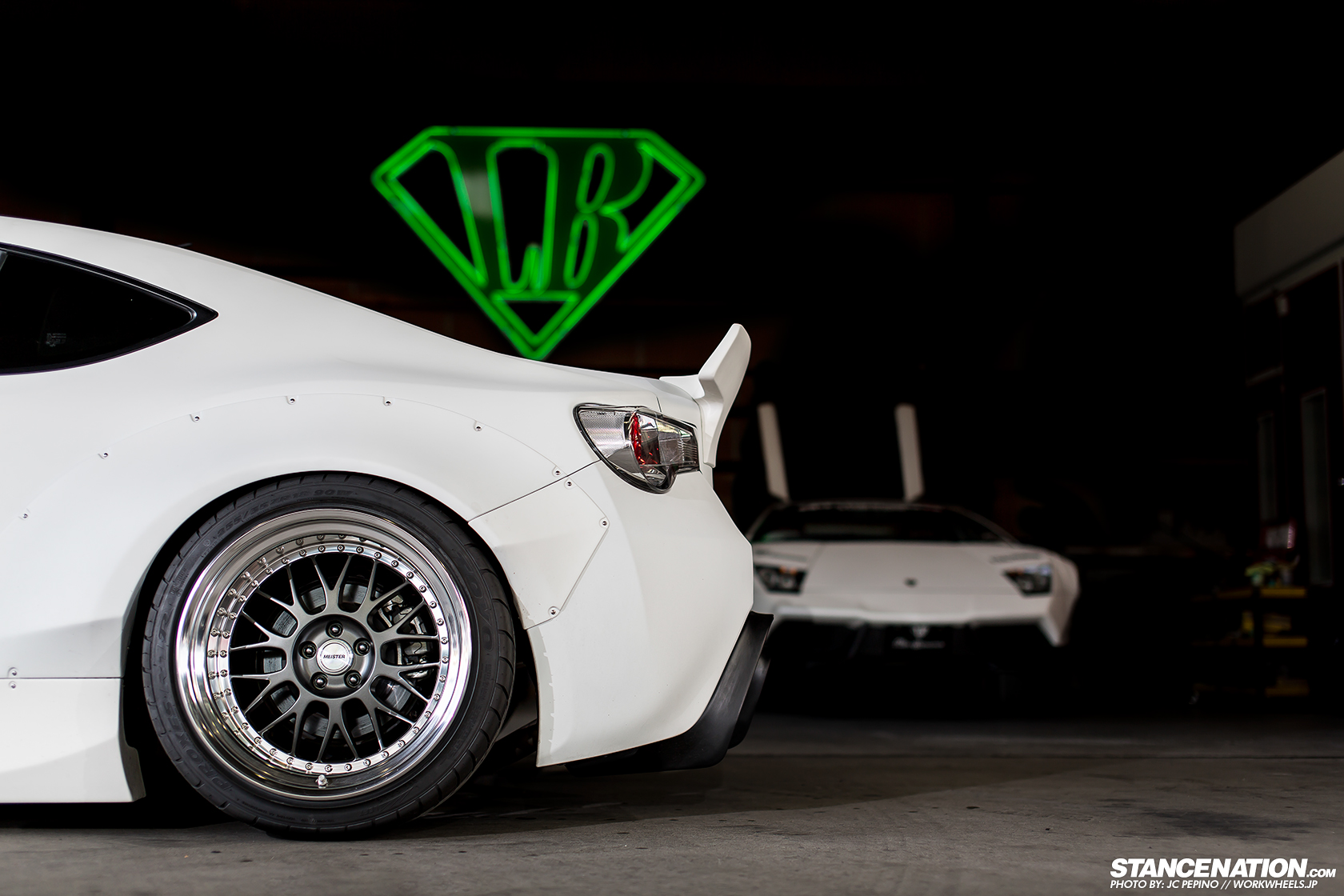 Same goes for the rear flare. It extends down lower than it did before. Click here for reference.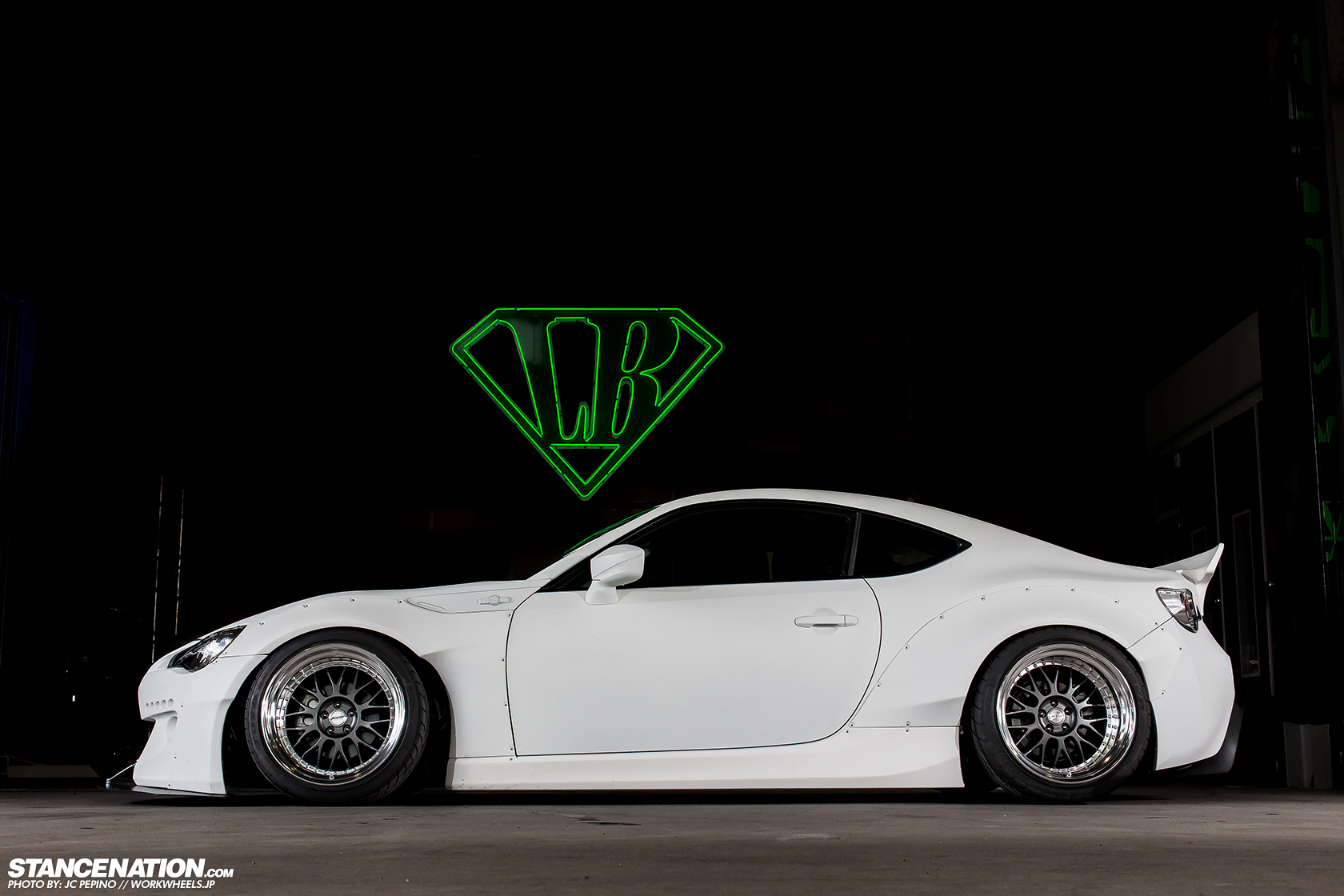 Last but not least, kudos to the Work guys for creating these wonderful Work Meister M1's for Miura. They're sized 18×9.5 -35 up front and 18×10.5 -46 in the rear. Of course, huge thanks goes out to Jean Pepino for providing us with these incredible photos (taken at the Libert Walk HQ).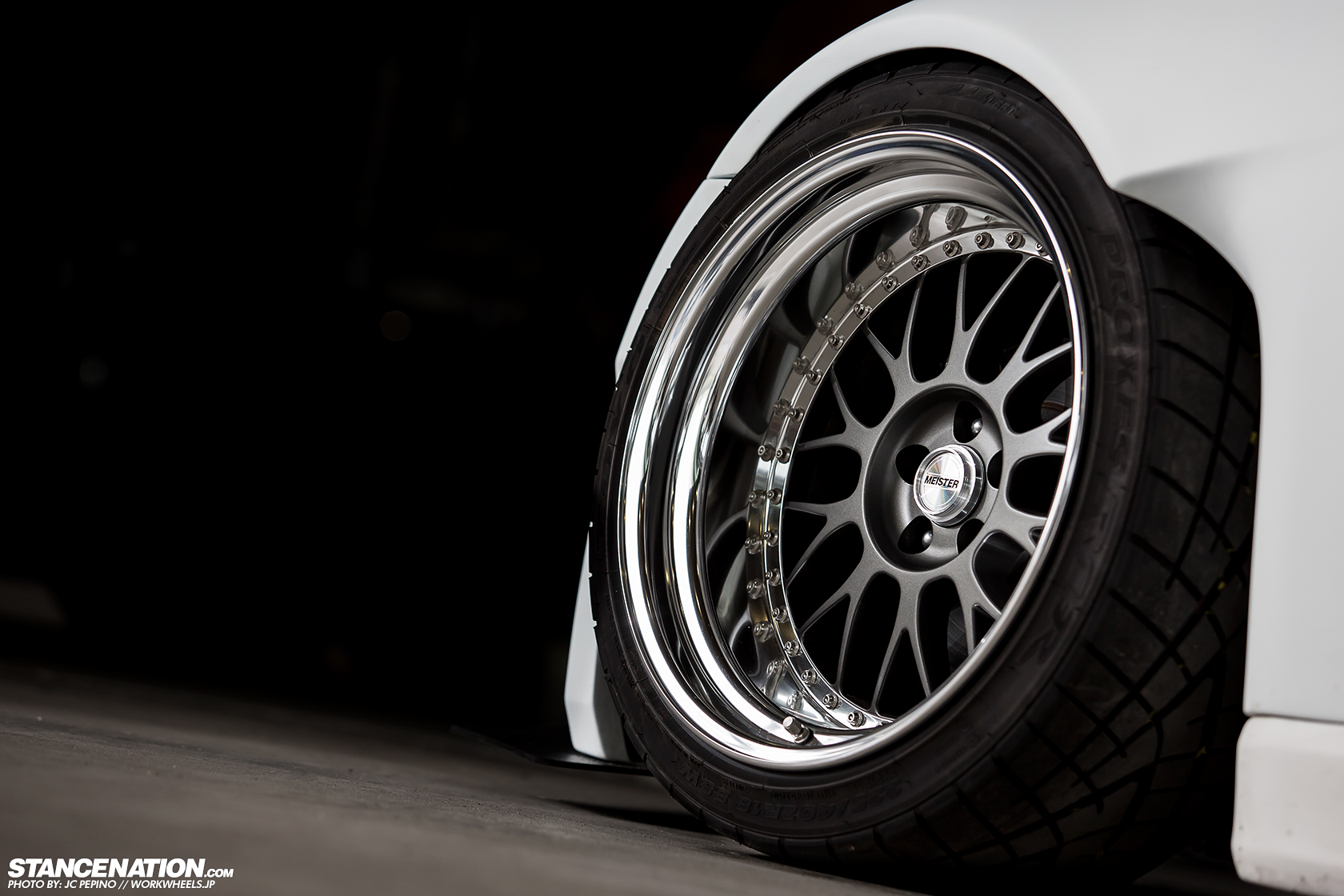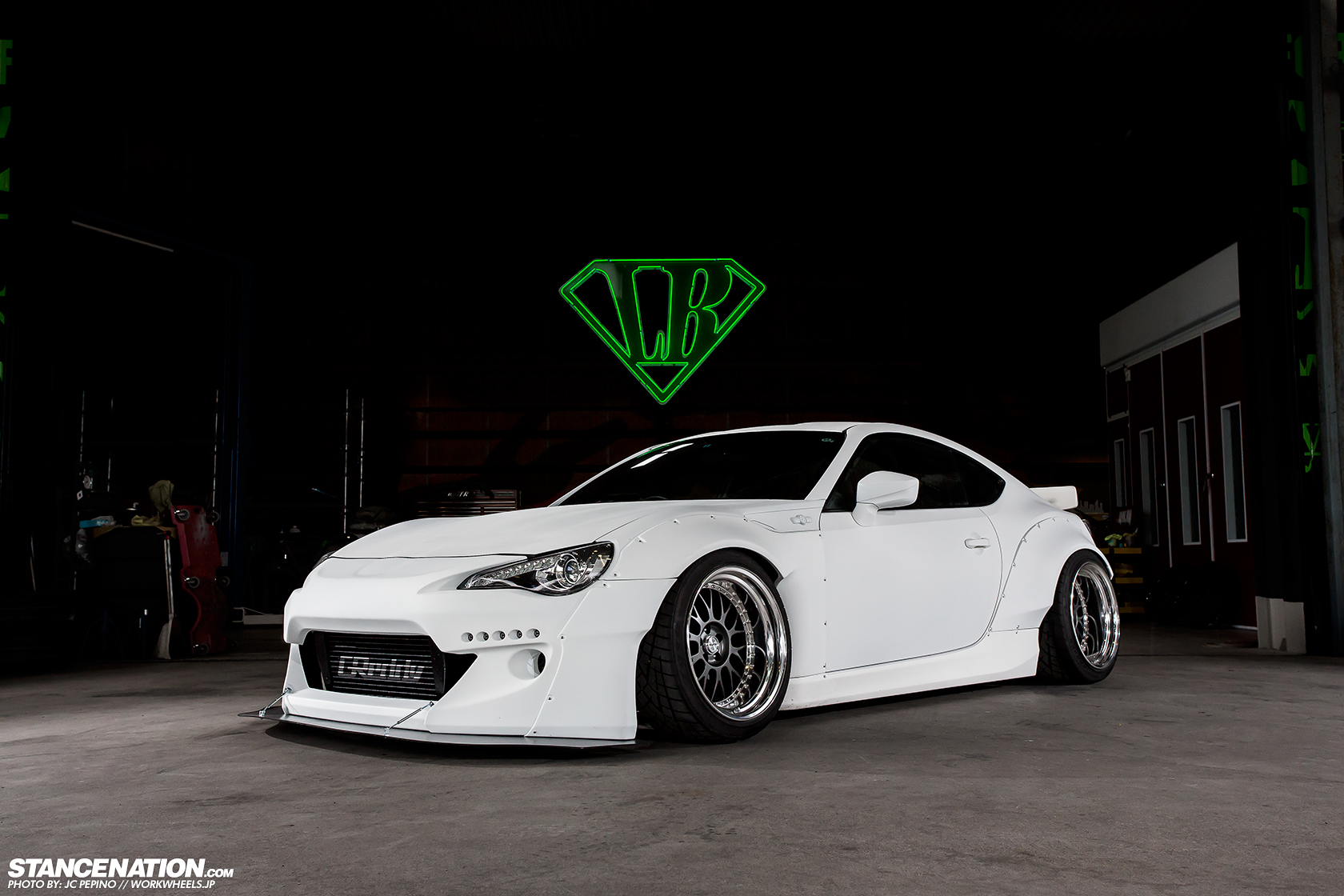 With that said, I would love to hear your opinions on this new Rocket Bunny kit. Do you think it's an improvement over V1? Big shout out to Kei Miura. Guy is truly a legend whether you're into his stuff or not.