It's a rare circumstance when the track connoisseurs and the stance aficionados can appreciate a car build together. Patrick Daguio's 2006 Subaru WRX STI is an example of a build that both groups can stand behind. From the factory, the Subaru WRX STI is a very nimble and capable car. The symmetrical AWD system paired with its turbocharged 2.5L flat-four "boxer" engine makes the car a blast to drive in any situation. Patrick took his car one step further with a track-minded motor build and a set of seldomly-seen wheels with meaty tires that fit perfectly under the fenders. It's an undeniably killer combination.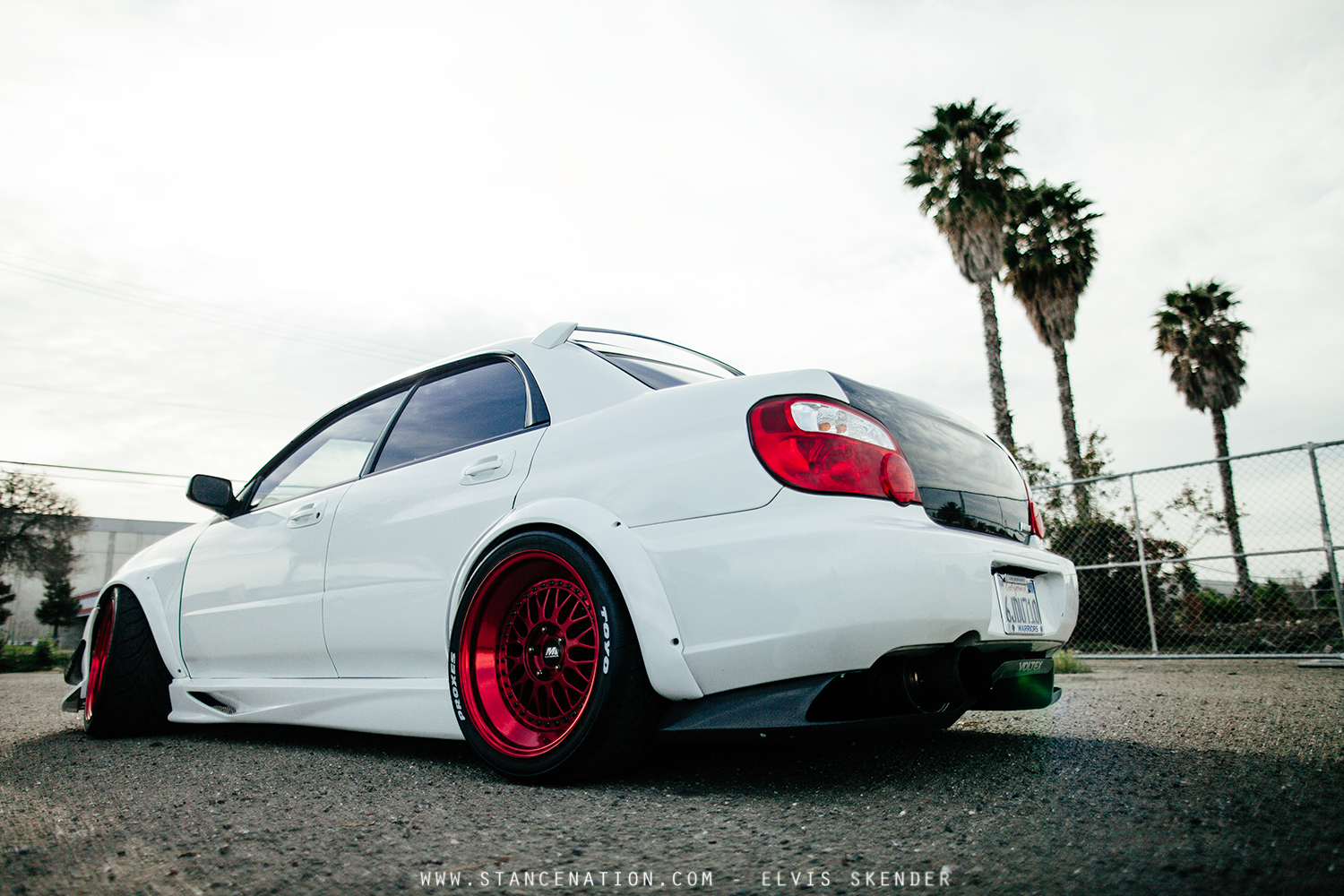 When the concept photos of the "Hawkeye" variation of the WRX STI came out around 2005, I was devastated. I thought to my barely-licensed self, "How could they ruin that perfect front end by making the grill and headlights so different?!" Well, 10 years later, the "Hawkeye" is my favorite facelift of the WRX STI, and I couldn't be happier with Patrick's choices.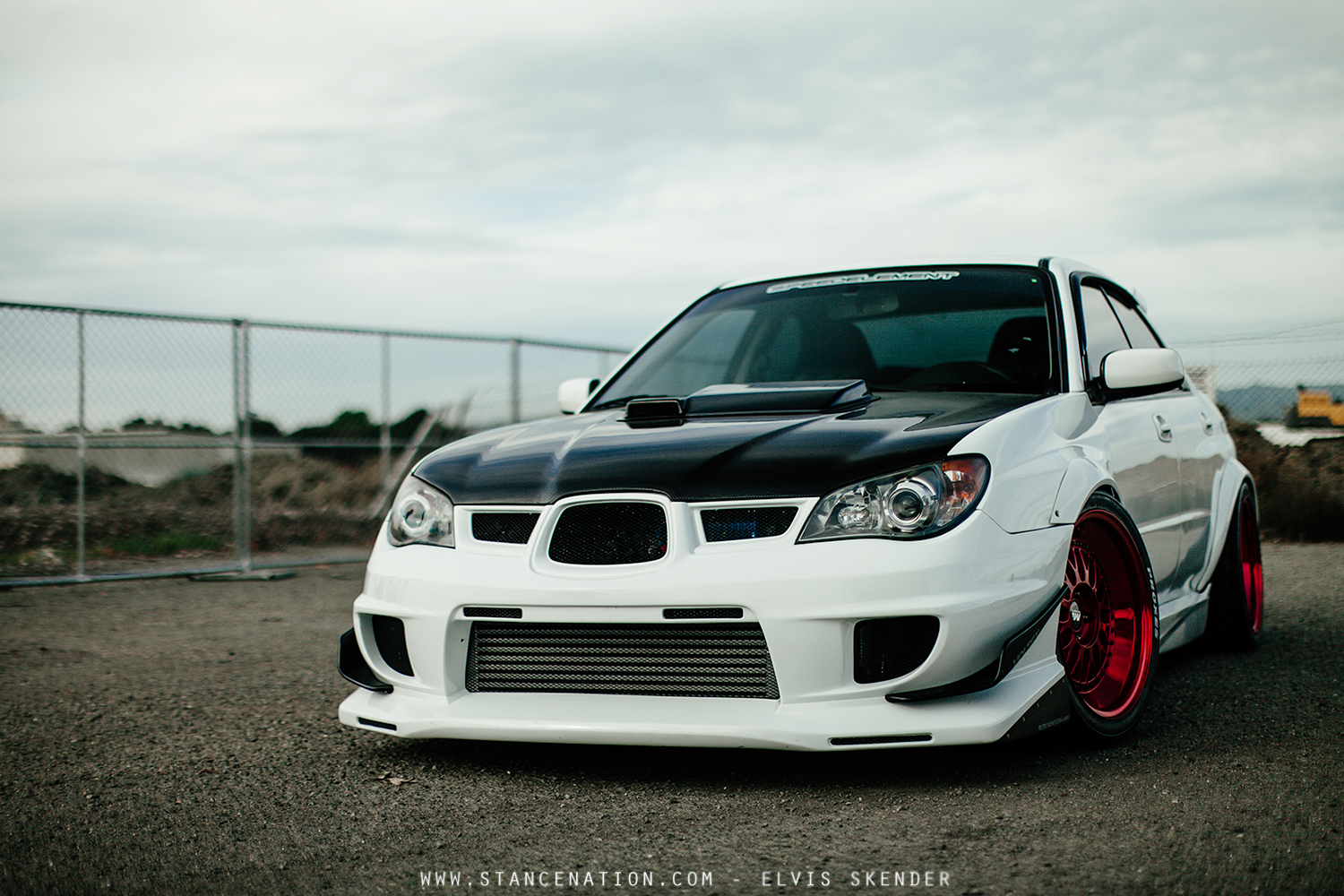 Like most car additions, it starts with a friend, and a little peer pressure. Patrick instantly fell in love with the Subaru STI after he drove his good friend's Subaru. One cruise in his buddy Daniel's 400whp Subaru, and Patrick caught the Subaru bug. Patrick picked up this STI back in May of 2009 and has loved driving and building it every moment since.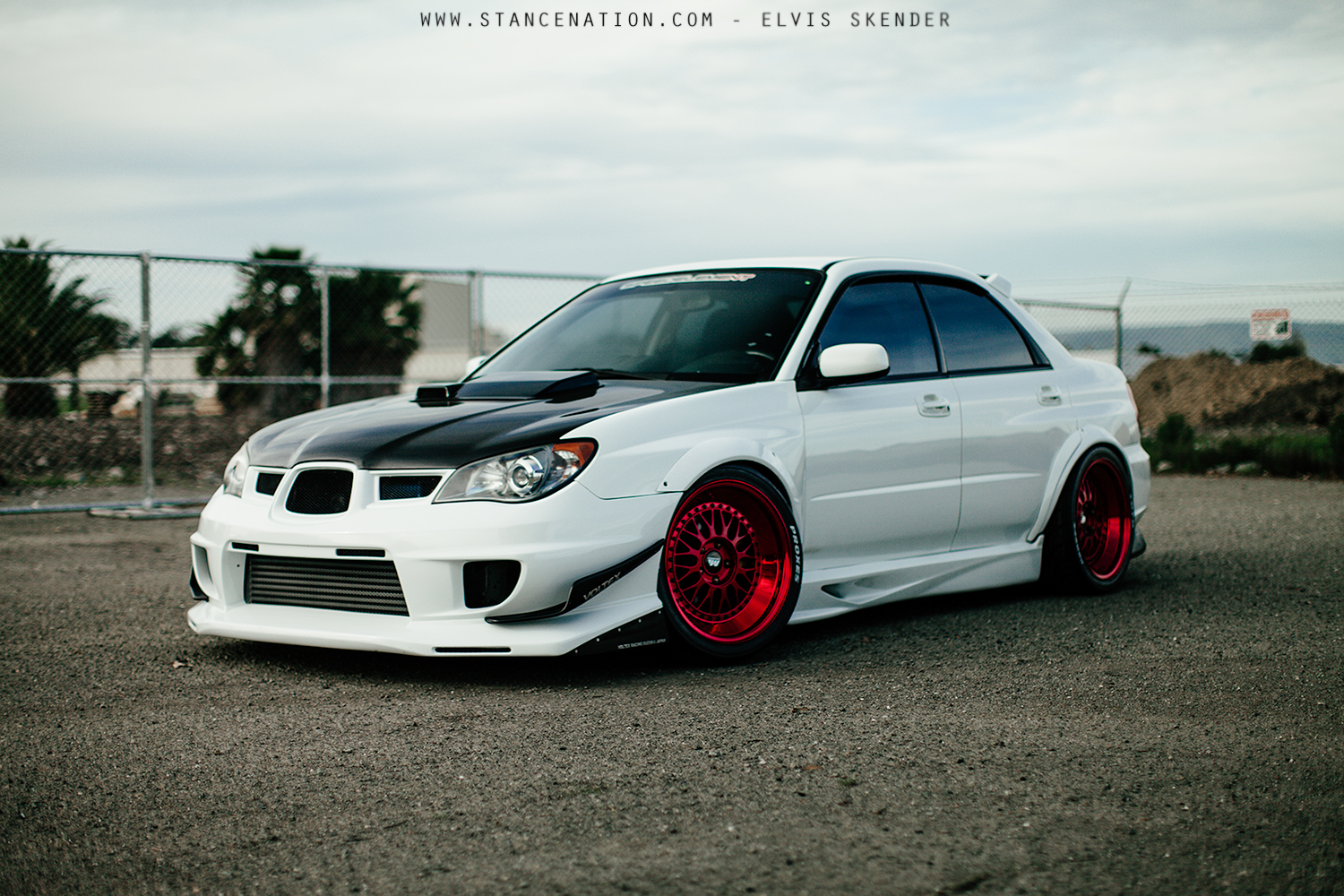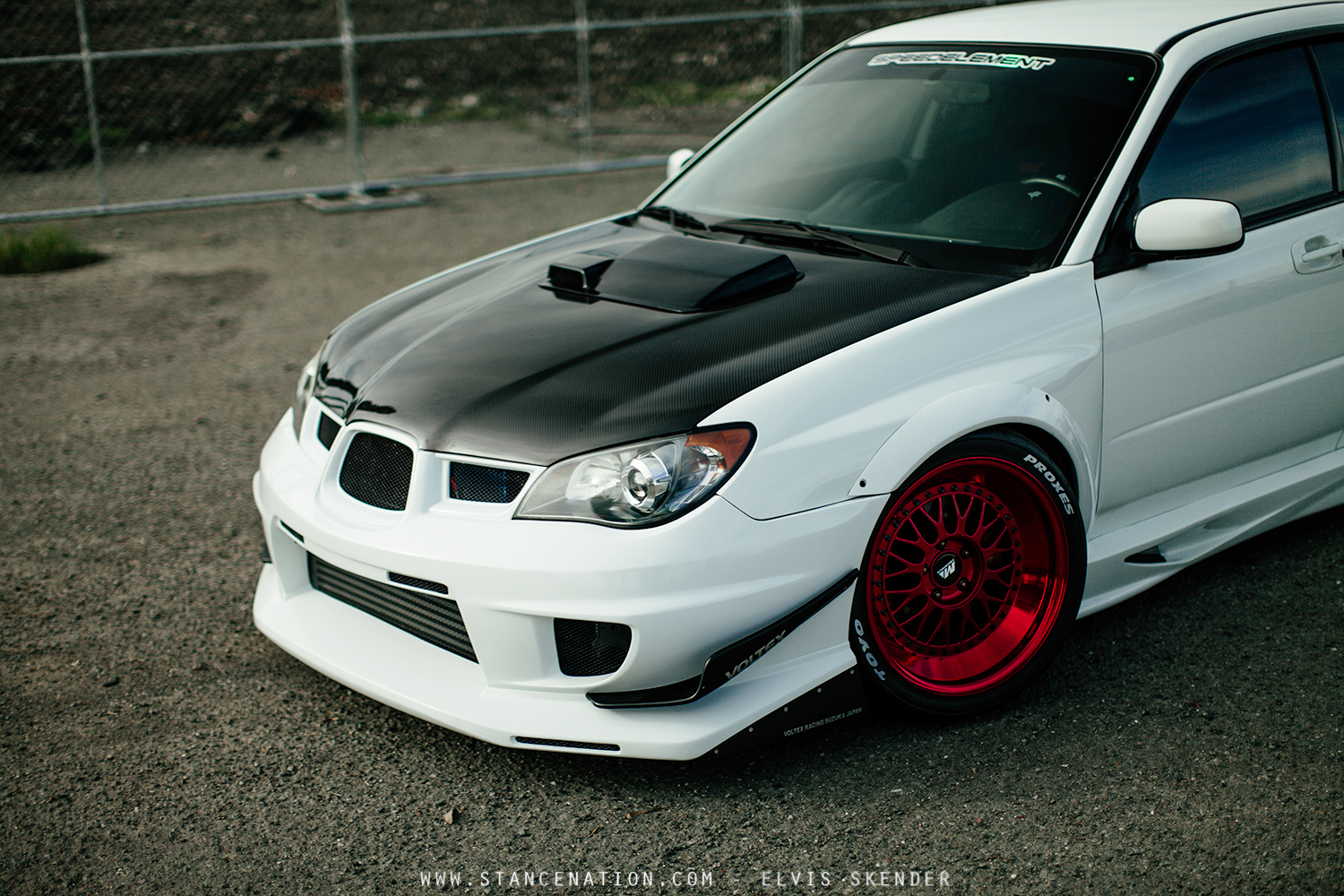 Patrick's favorite things about the car are the wide Karlton Fenders and 295mm wide tires. It's not every day you see a Subaru with 295mm wide tires on all corners to assist in putting its 350 wheel horsepower to the ground. Those 295/30R18 Toyo R888 tires are wrapped around custom anodized 10-inch wide MTechnica Aero wheels. Fitting these wheels was the biggest challenge Patrick faced when building this car. Luckily, he had help from David from MemoryFab, who assisted in finding the correct width and offsets Patrick needed.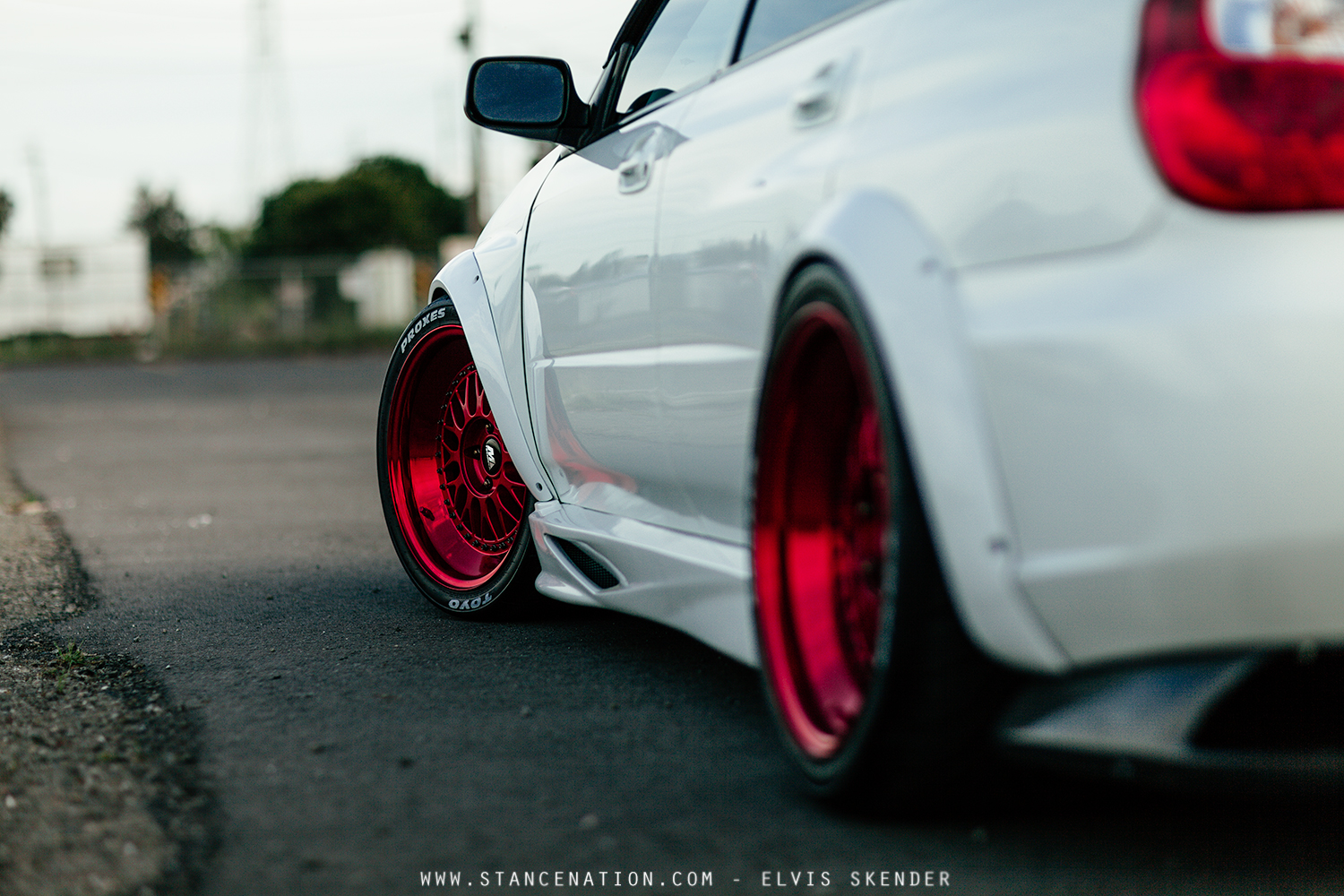 The exterior of the car isn't simply over-fenders and nice wheels. This STI is equipped with a VOLTEX front bumper with canards, VOLTEX front CF under-tray diffuser, VOLTEX side skirts, and VOLTEX rear diffuser. Patrick also added a SEIBON carbon fiber hood with ARC hood scoop and SEIBON carbon fiber trunk. He also opted to replace the tail lights with 2005 model tail lights, which was a great choice in my opinion. I was never a fan of the 2006 model cleared tail lights.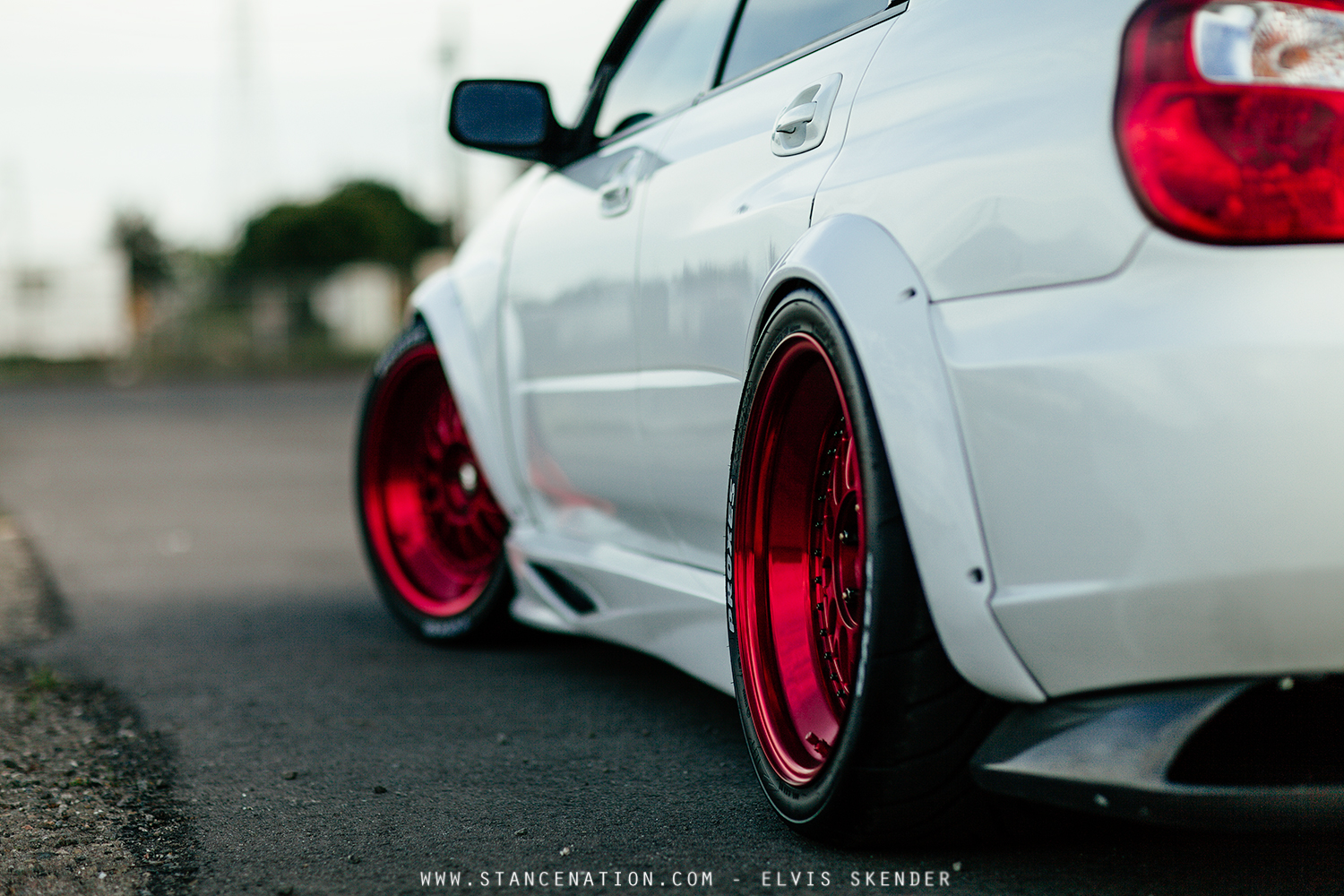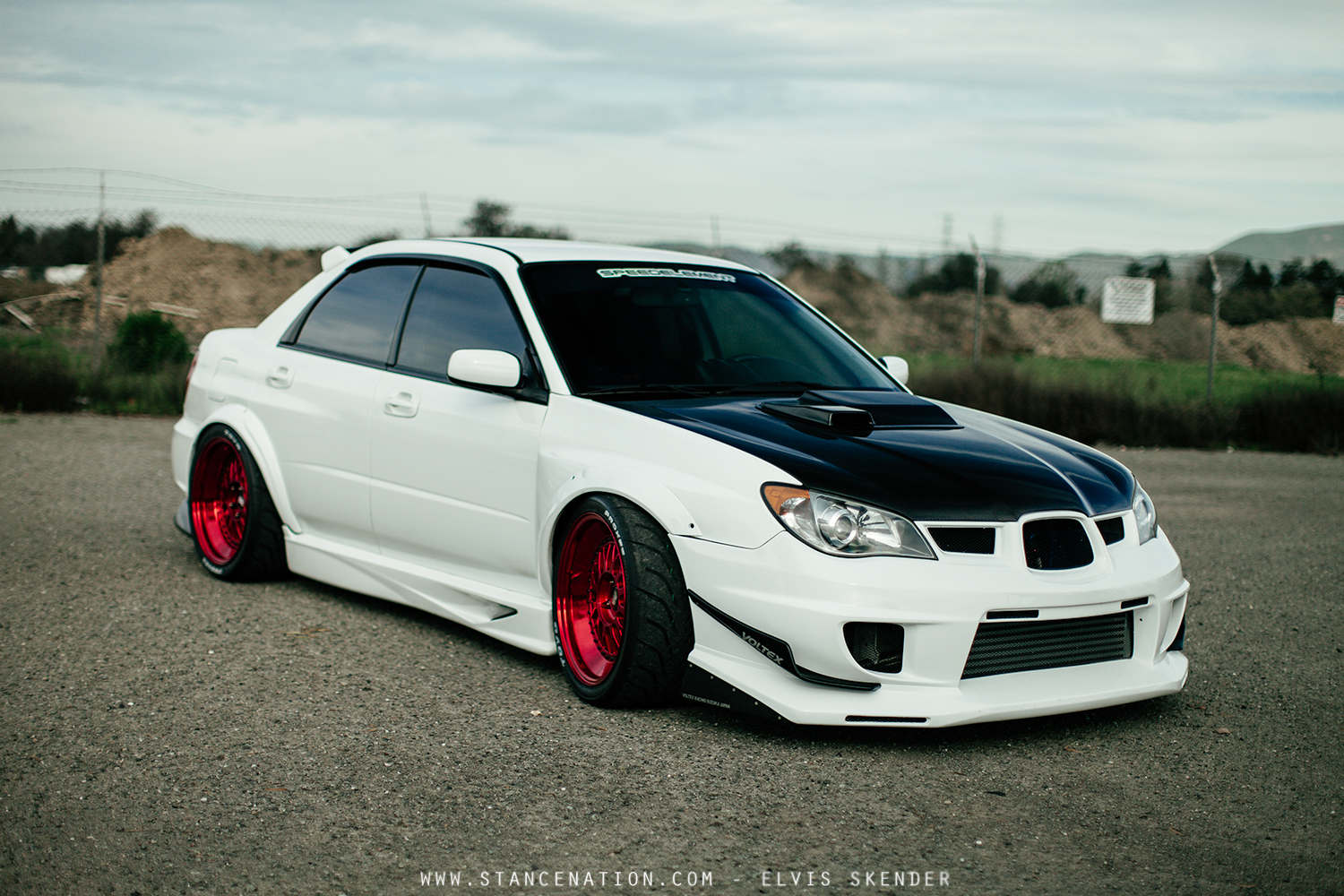 Patrick's future plans for his STI are to improve the handling for auto cross racing. His current setup utilizes Stance GR+ Coilovers. These put the car closer to earth and add to the cars already agile handling. Patrick would like to add Cusco parts on all corners to tighten things up while cornering and add adjust-ability.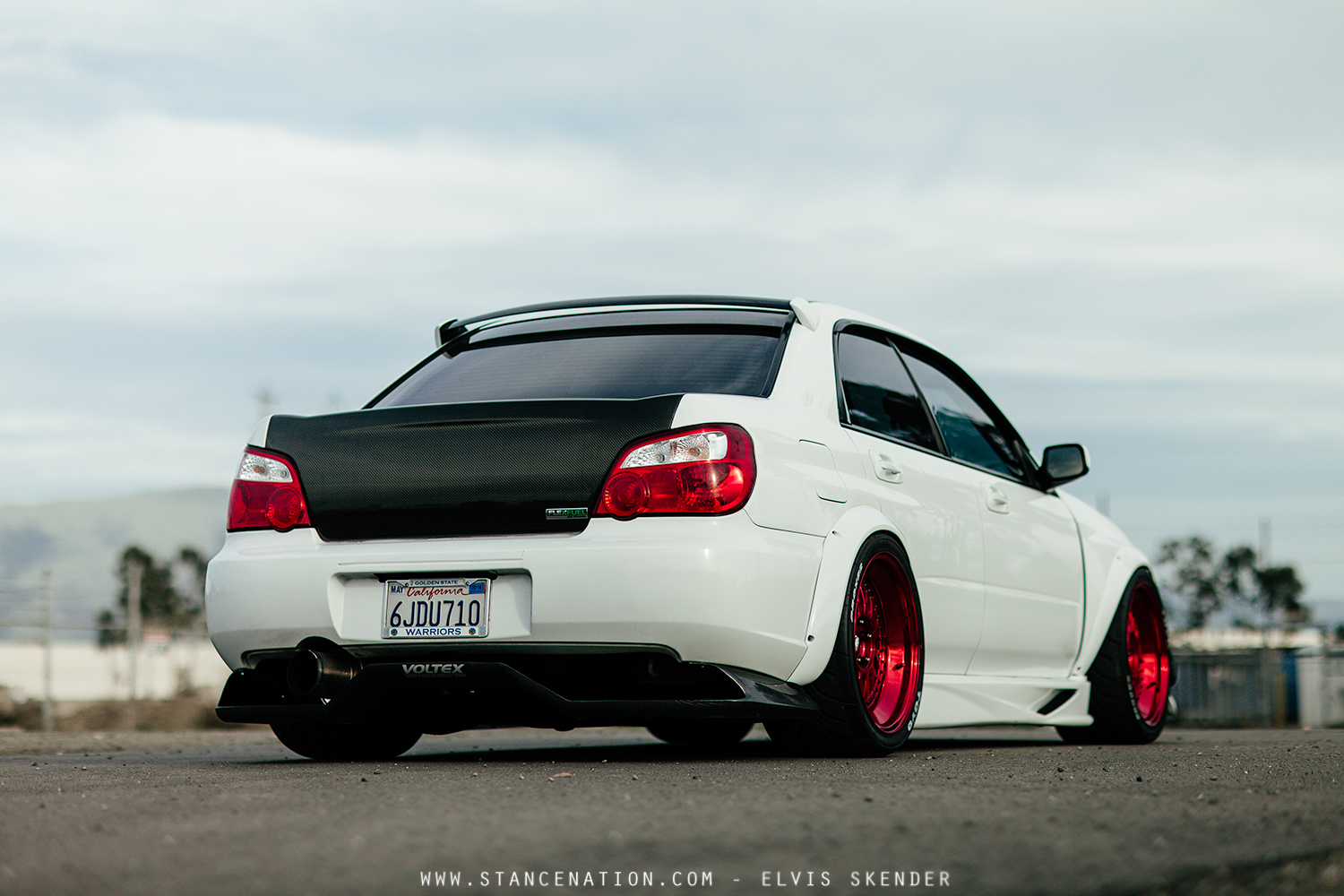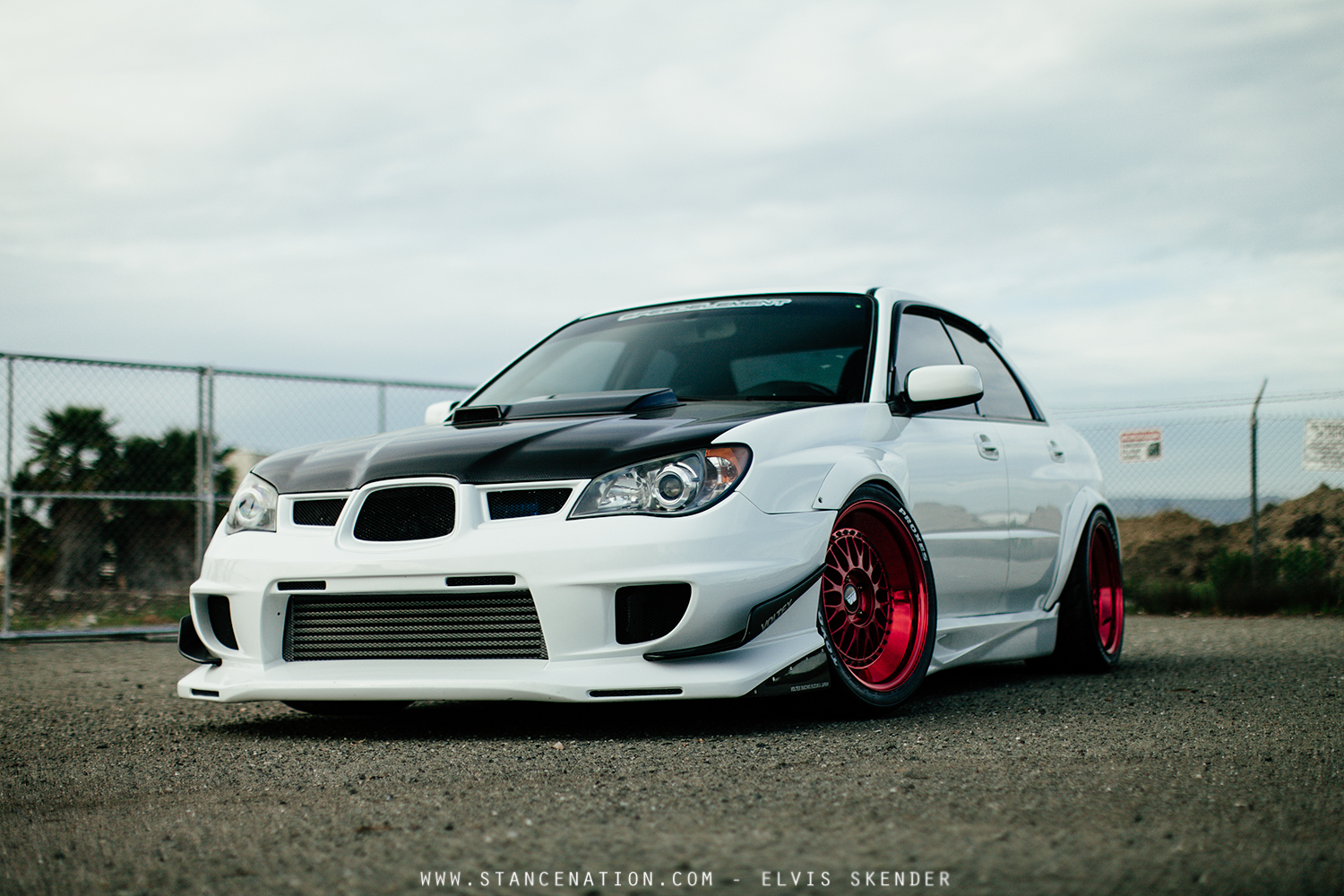 Patrick's EJ25 2.5L STI motor has been modified with horsepower and daily reliability in mind. He added a Blouch 20g TD05 Turbo, Deatschwerks 850cc Side-Feed Injectors, Walbro 255 Fuel Pump, Perrin Short-Ram Intake, Gruppe-S Unequal-Length Header to keep the Subaru "rumble", Titek Cat-less Downpipe, and HKS Carbon Fiber Turbo-Back Exhaust. Patrick also added a GReddy 13-Row Oil and Perrin Front Mount Intercooler to keep his engine temps in check. Patrick's STI is also equipped with an Exedy "Stage 2" Clutch and COBB Accessport. Patrick had the COBB Accessport tuned by Mike over at GST with a conservative and reliable E85 tune pushing right around 350whp.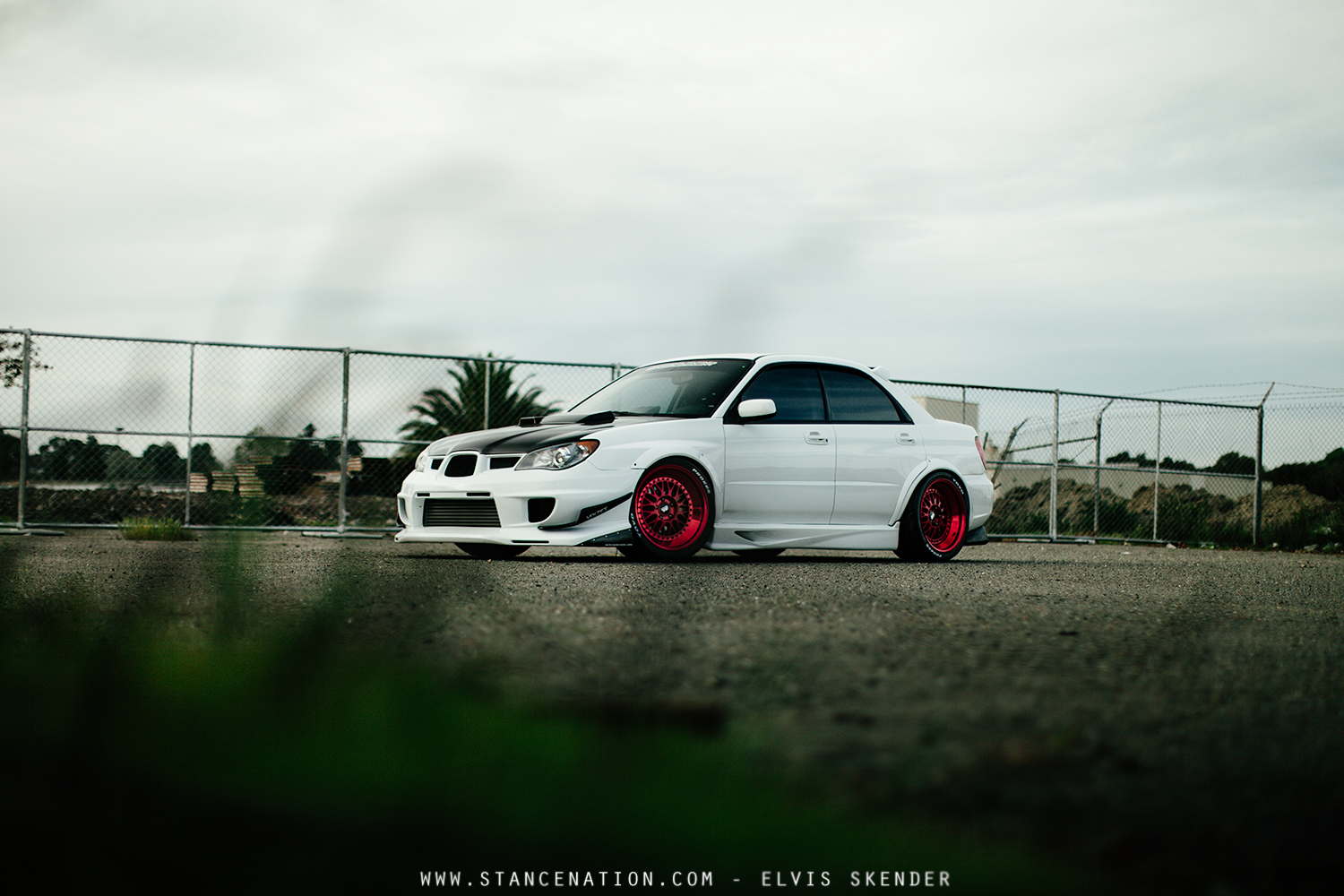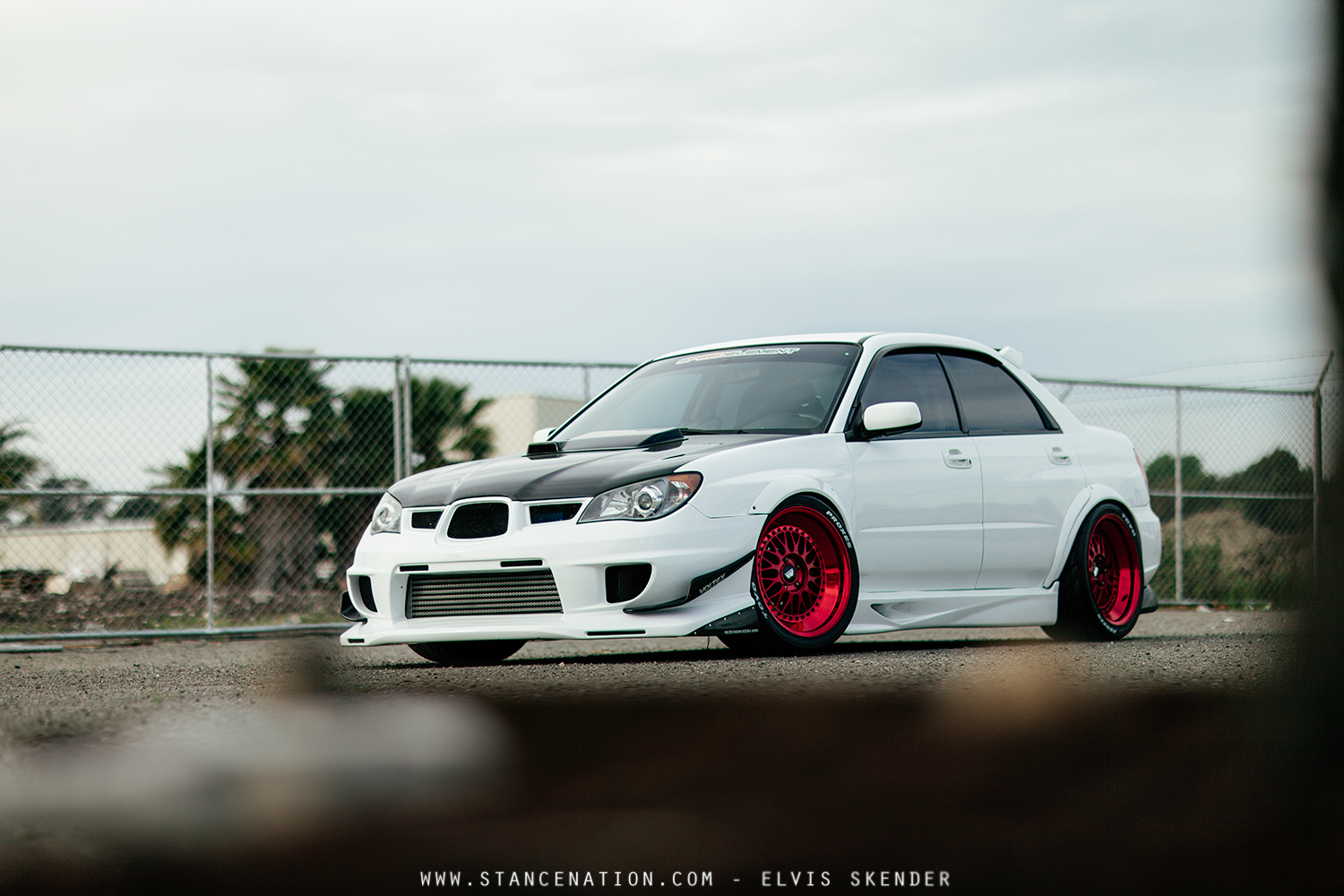 In closing, Patrick would like to take a moment to thank some people who made his build possible. He'd like to thank: his wife for putting up with his Subaru addiction, his "brother from another mother" Daniel for igniting his Subaru addiction, Devin and "the crew" at SPEED ELEMENT, and David and the guys at MemoryFab for building his wheels.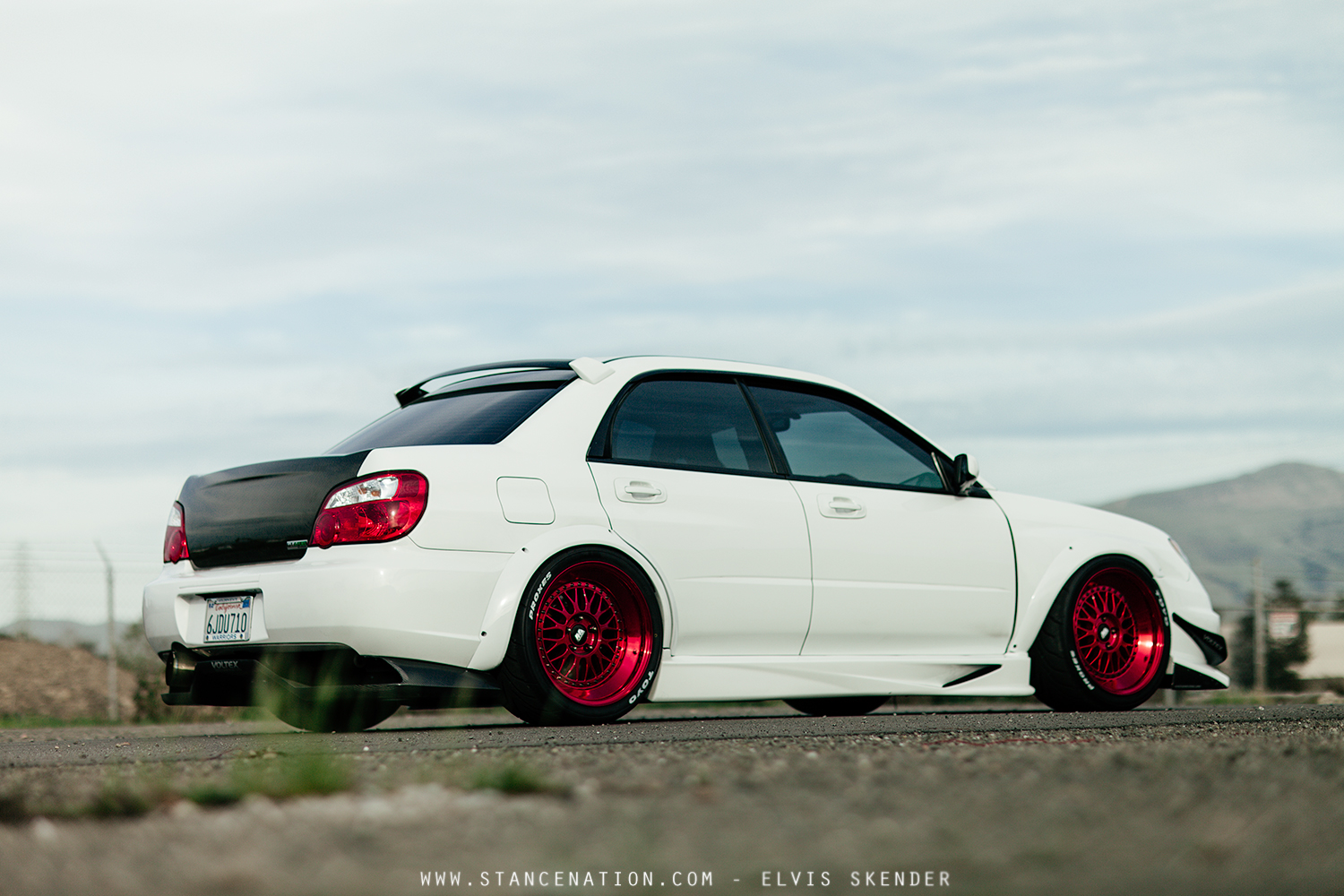 We at StanceNation hope your passion takes you far Patrick! We eagerly await what the future holds for you and your STI!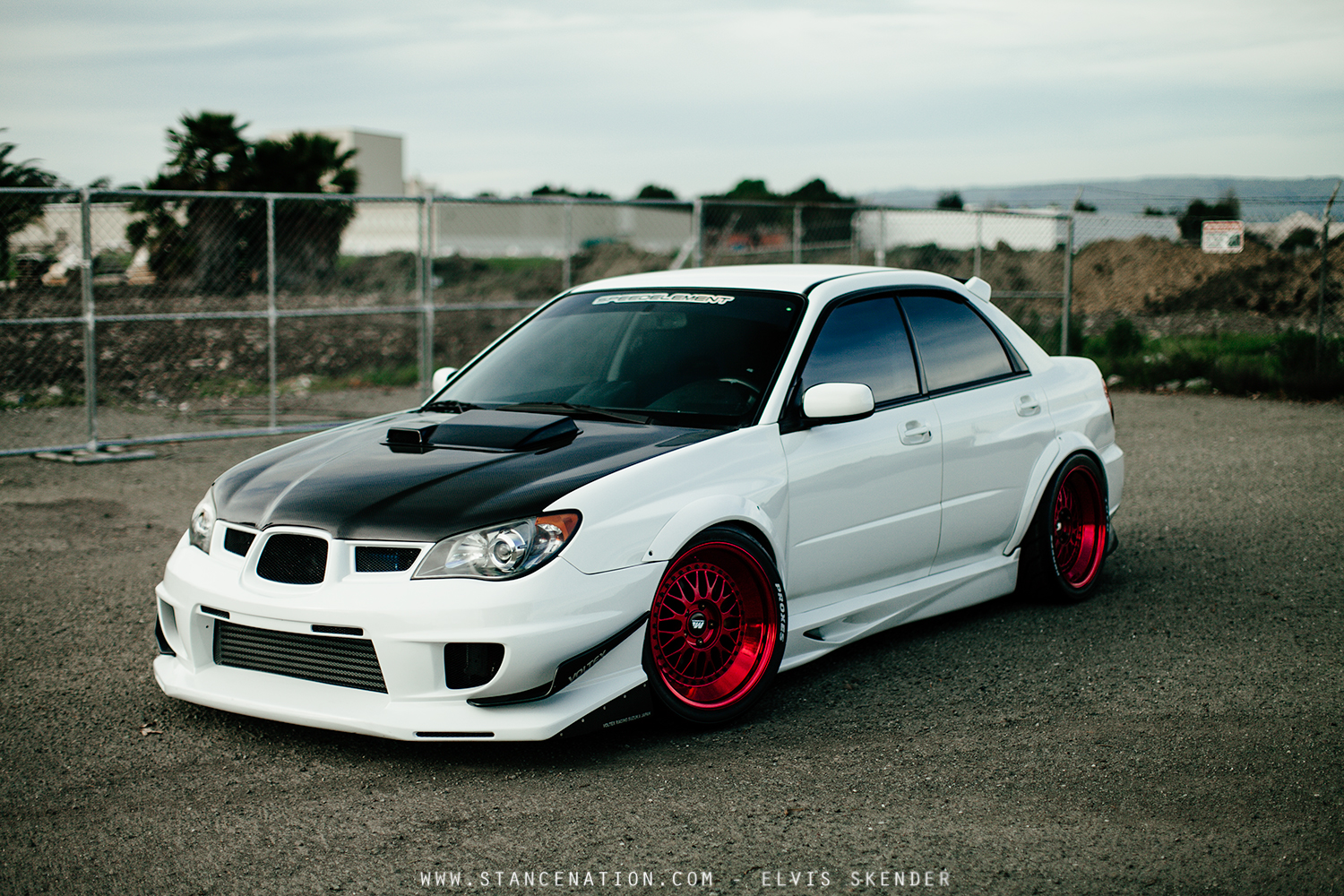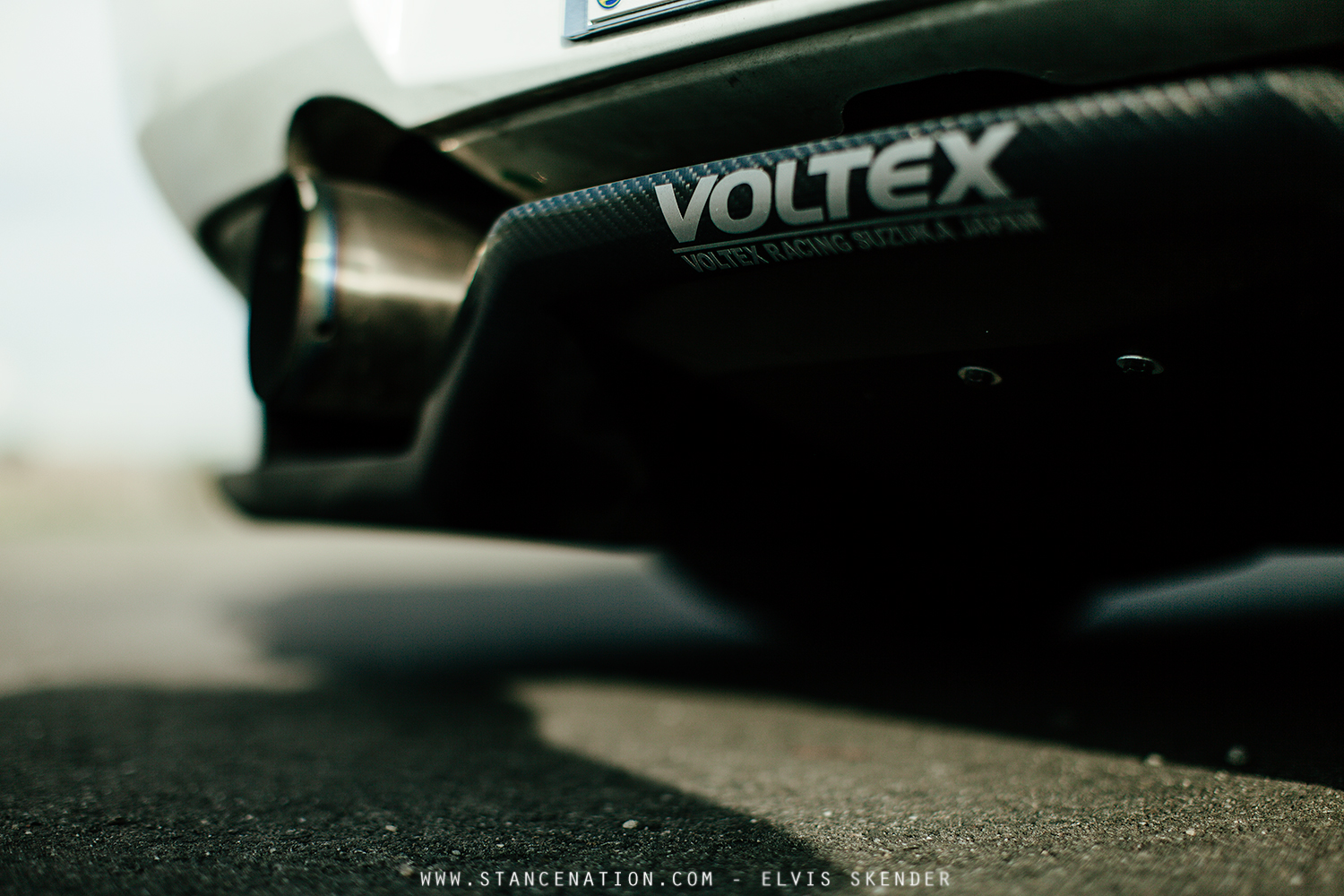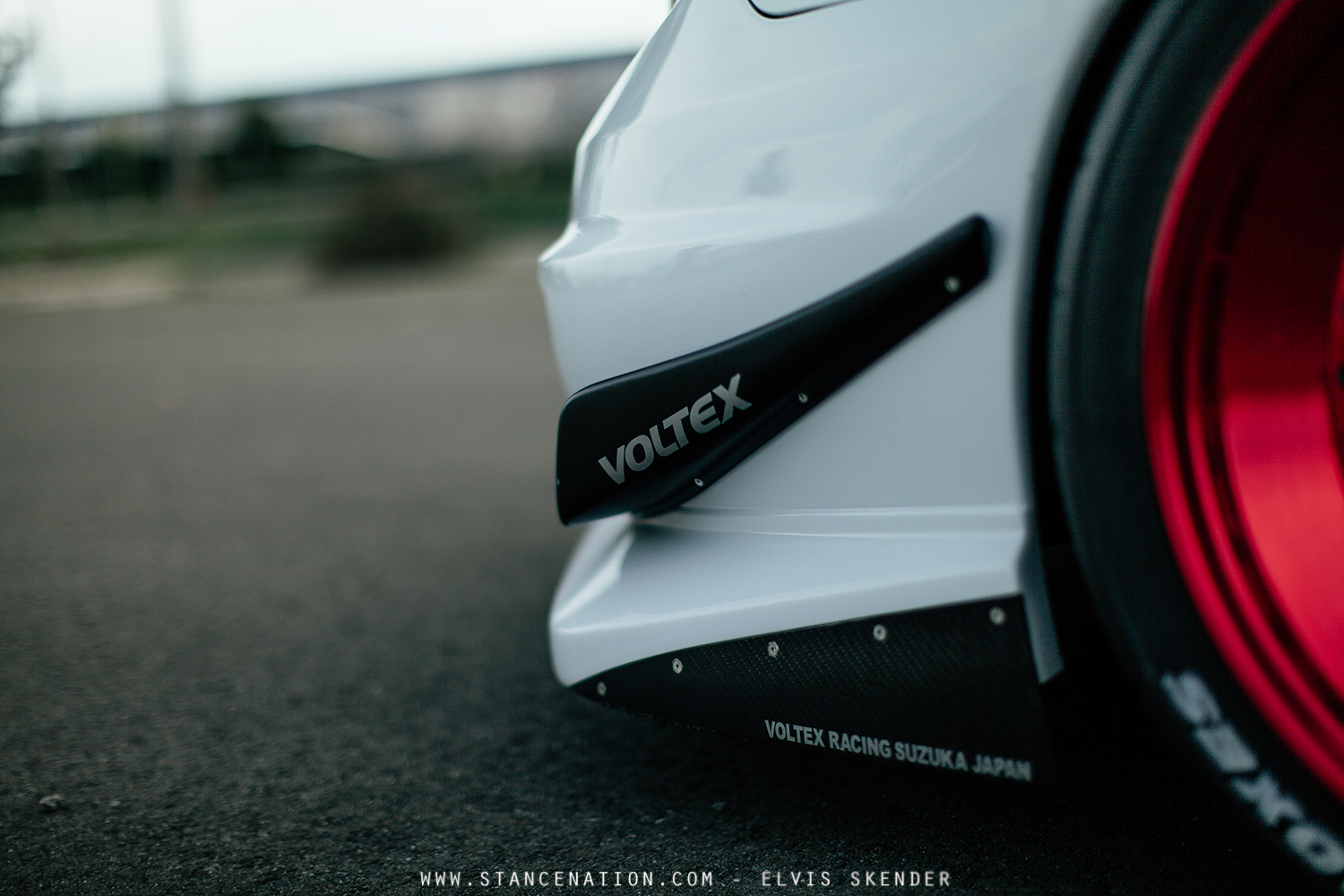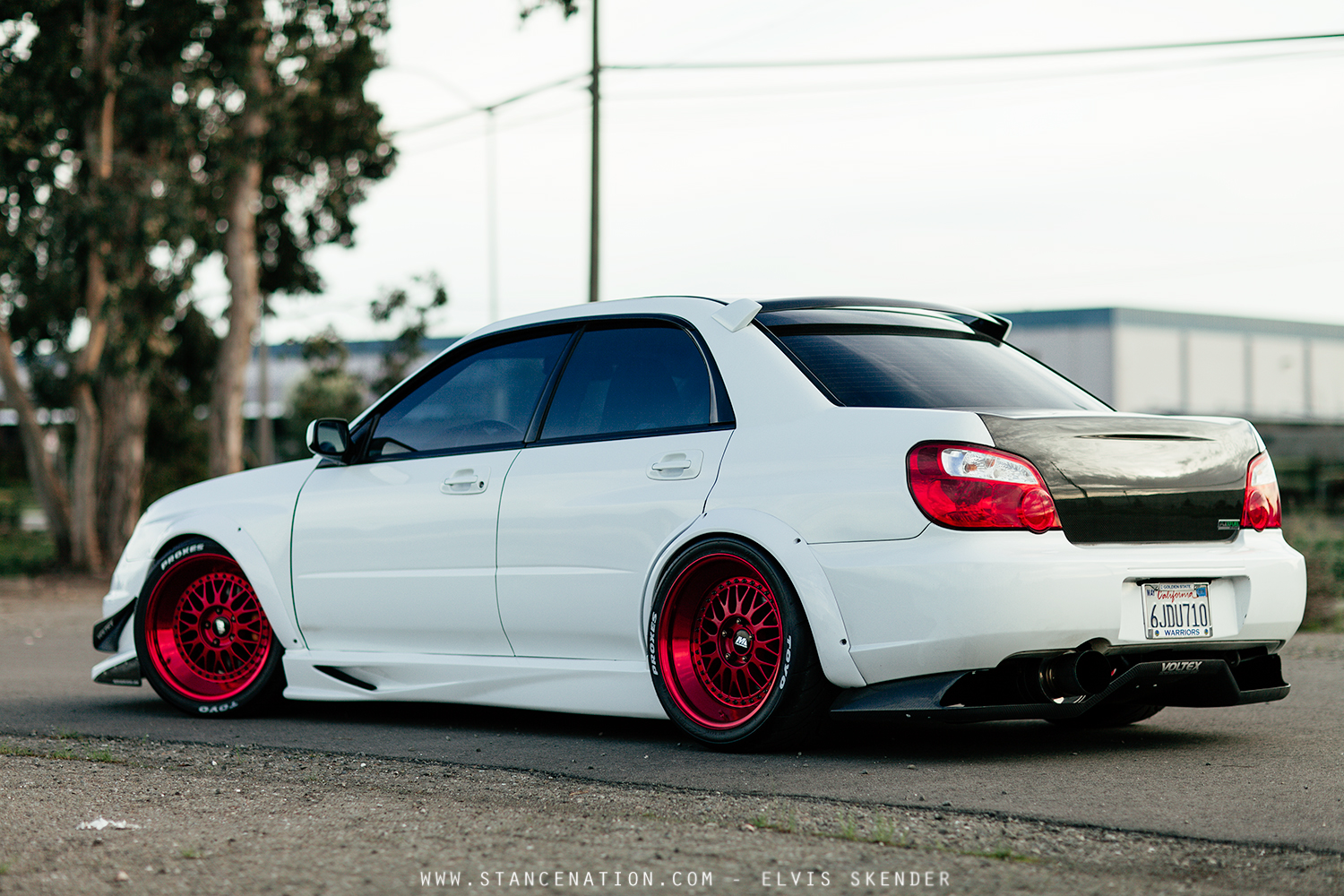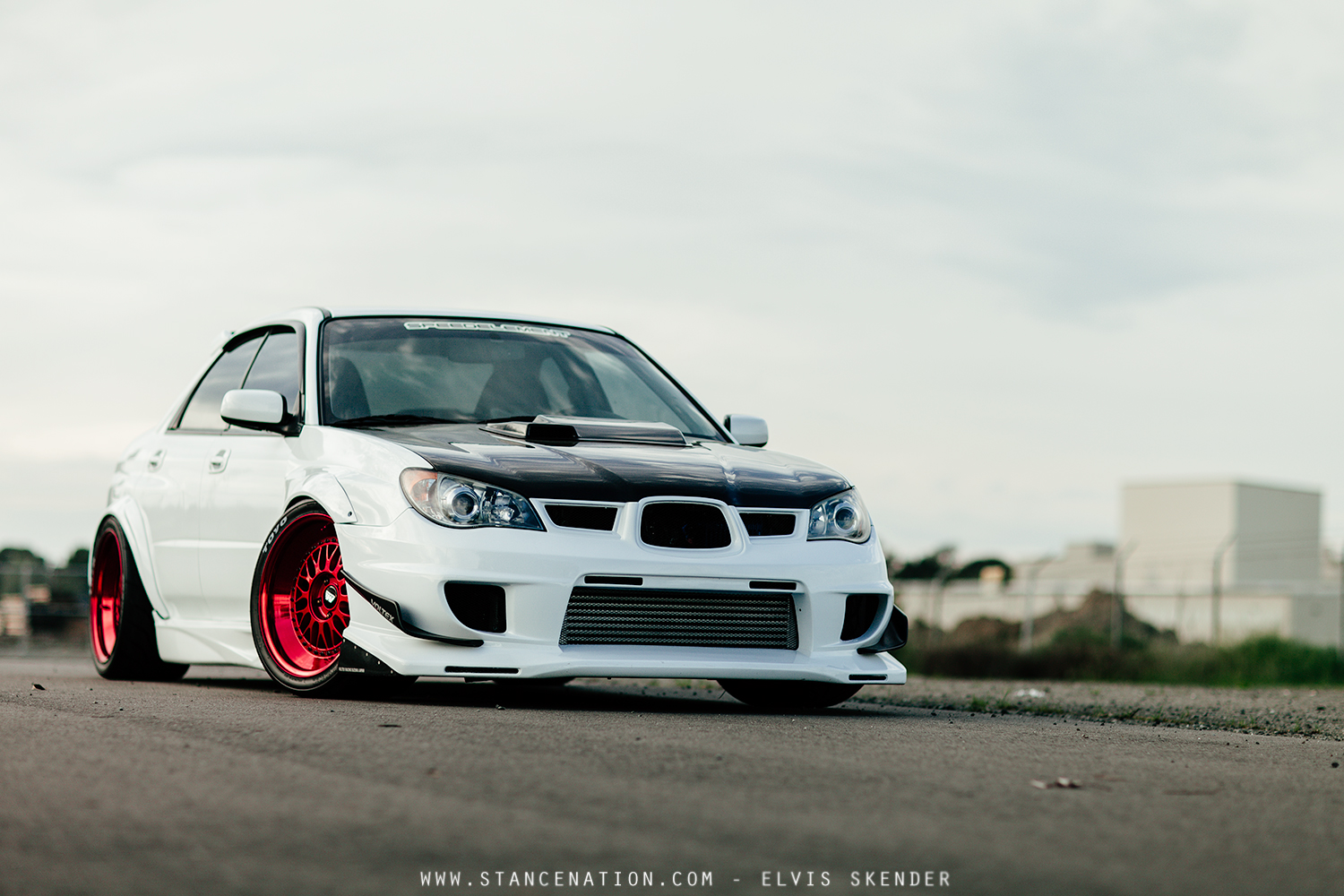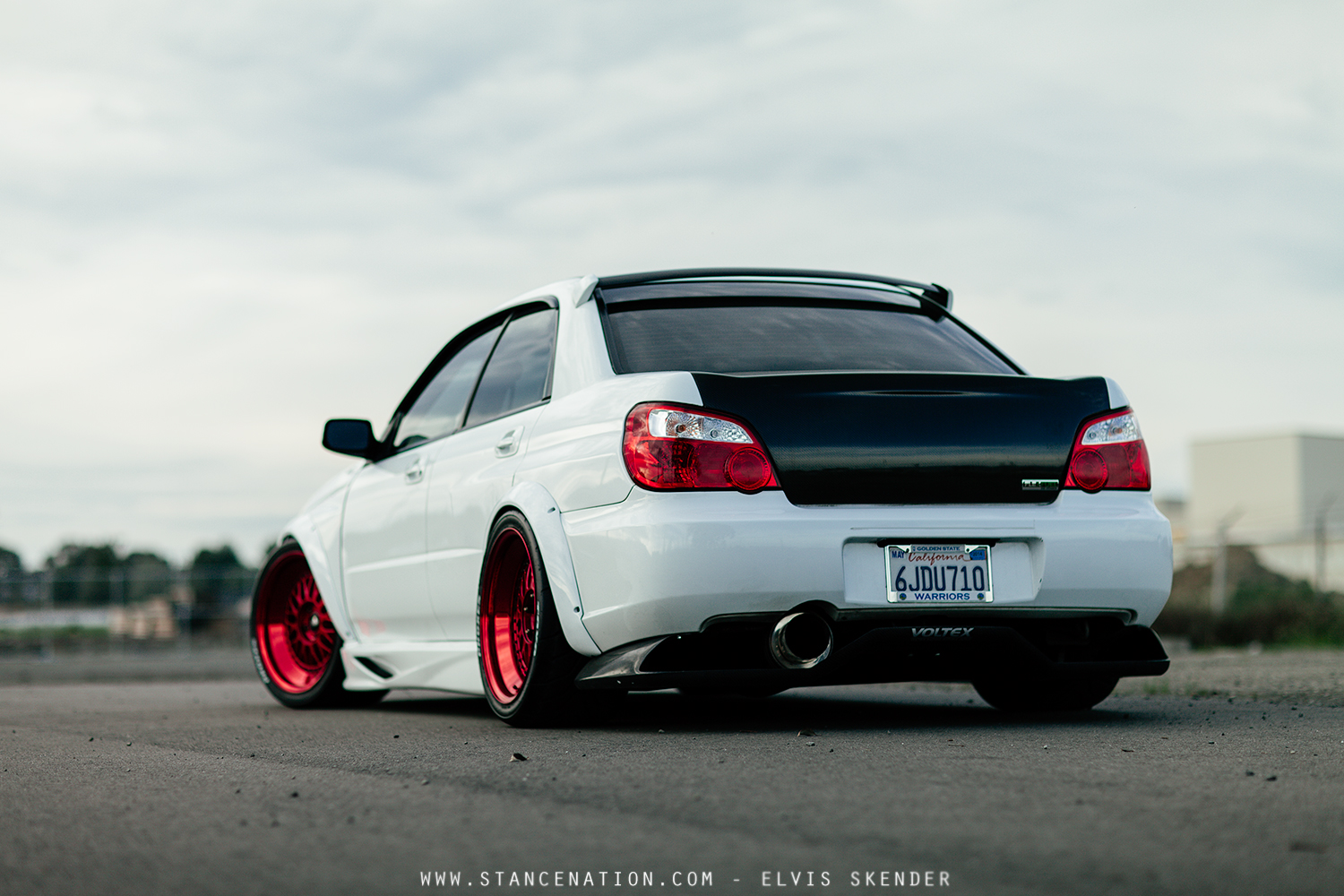 Exterior:
VOLTEX front bumper with canards
VOLTEX front CF undertray diffuser
VOLTEX side skirts
VOLTEX rear diffuser
ARC hood scoop
SEIBON CF hood
SEIBON rear trunk
2005 STI Rear headlamps
Wheels/Tires/Suspension:
Stance GR+ Coilovers
ARP extended studs
18×10.5 +5 MTechnica Aeros in custom anodized red.
Project Kiks R40 lug nuts
295/30/18 Toyo R888
Engine:
Blouch 20g TD05
Cobb Accessport tuned by Mike of GST
E85 350 whp, conservative tune.
Deatschwerks 850cc sidefeed injectors
Walbro 255 fuel pump
Exedy Stage 2 Clutch
Gruppe S unequal header
Titek Catless Downpipe
HKS Carbon Fiber TBE
Greddy 13 Row oil cooler kit.
Perrin front mount intercooler and pipping
Perrin short ram intake
Interior:
Innovative A/F gauge
DEFI Oil temp, EGT, and BOOST gauge