Besides catching up with friends, one of our favorite things to do while in Japan is visit car shops. Whether they're big shops with showrooms such as Aimgain, or smaller shops such as AC Glory. We made a quick stop at AC Glory just to catch up with old friends and even though we didn't really intend to shoot any photos, this one Toyota Chaser caught our eye. Before we get into the Chaser photos, check out this badass bike that was there..
Don't really know much about the bike but it caught our attention for obvious reasons. Check out a couple of close up shots of the brake setup as well as that sexy welding work on the exhaust pipes..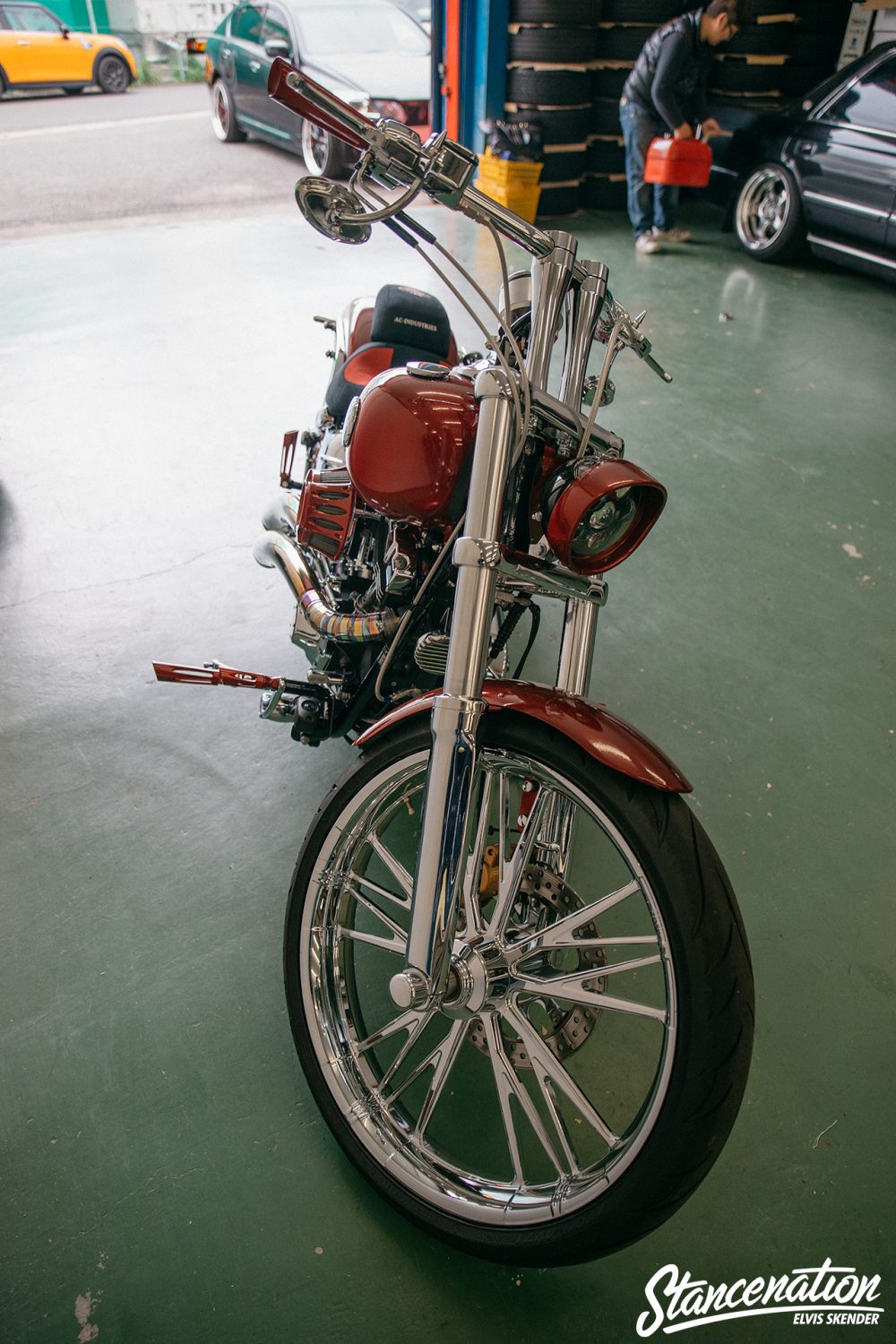 Outside the shop was a really clean Nissan Cedric sitting on Work Equips.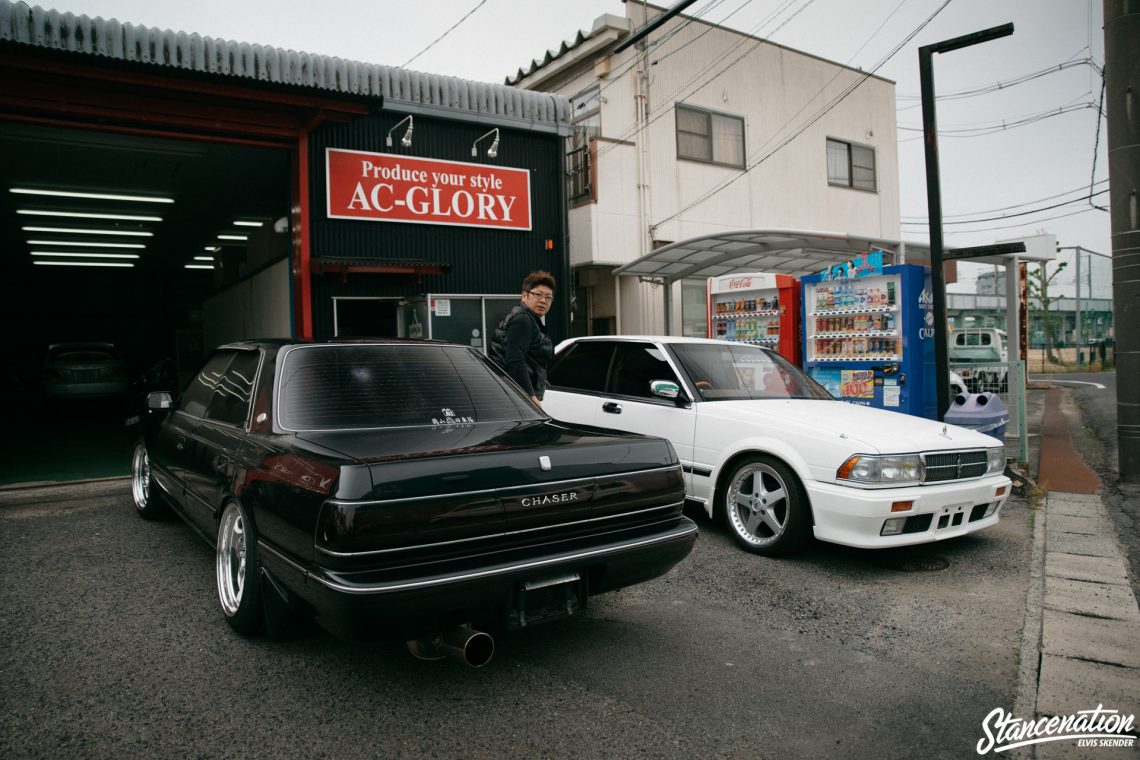 As clean as the Cedric was, Chaser is the one that really caught our eye. Just like the Cedric, it's relatively simple with a set of wheels, drop, small aesthetic changes and a bit of work under the hood.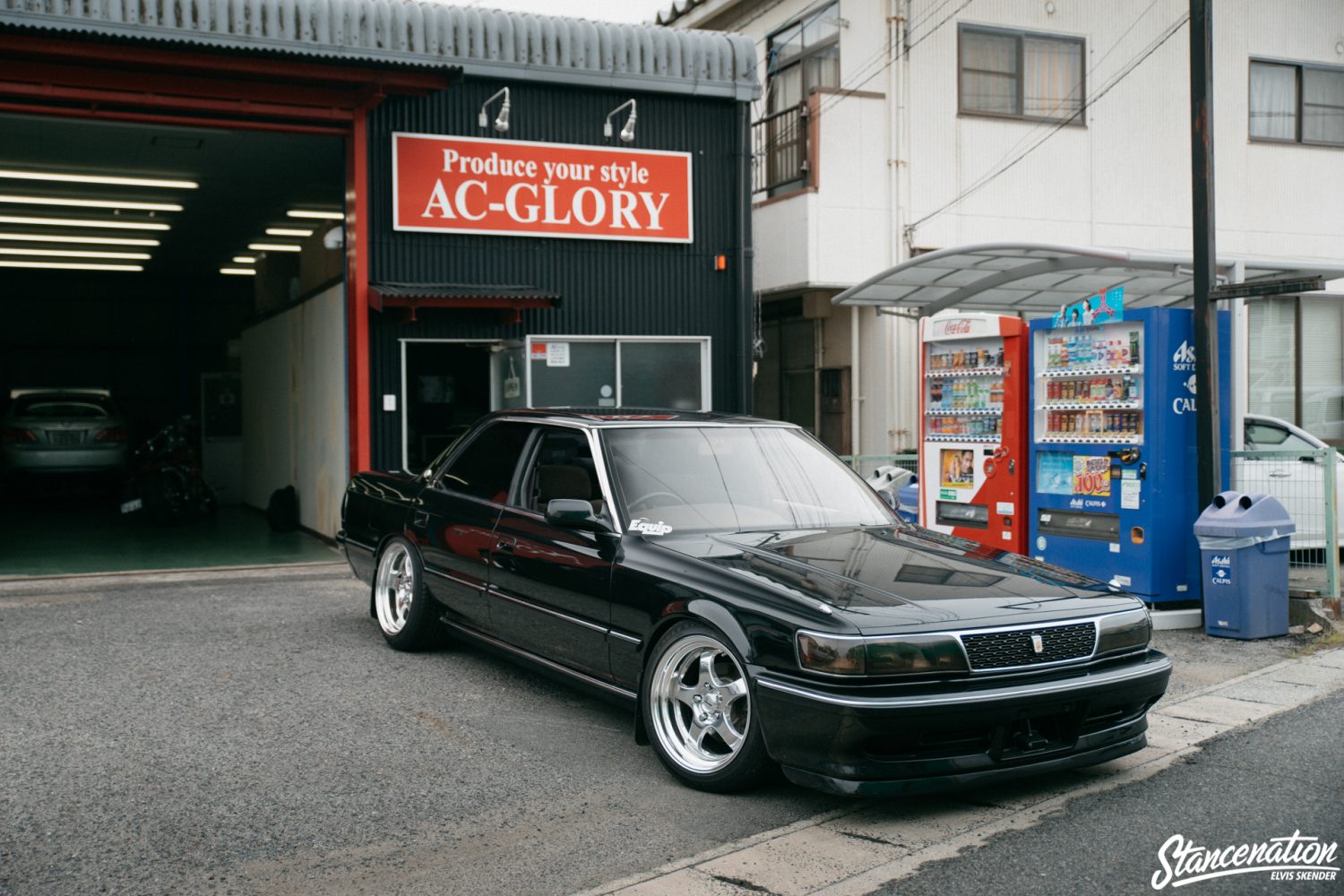 You can't go wrong with Work Wheels. The 3 piece Meister S1's might have been a bit too much for a stock bodied (somewhat classic) sedan, so the owner went with the S1R's which of course show no bolts. A little cleaner and suits this particular car a bit better.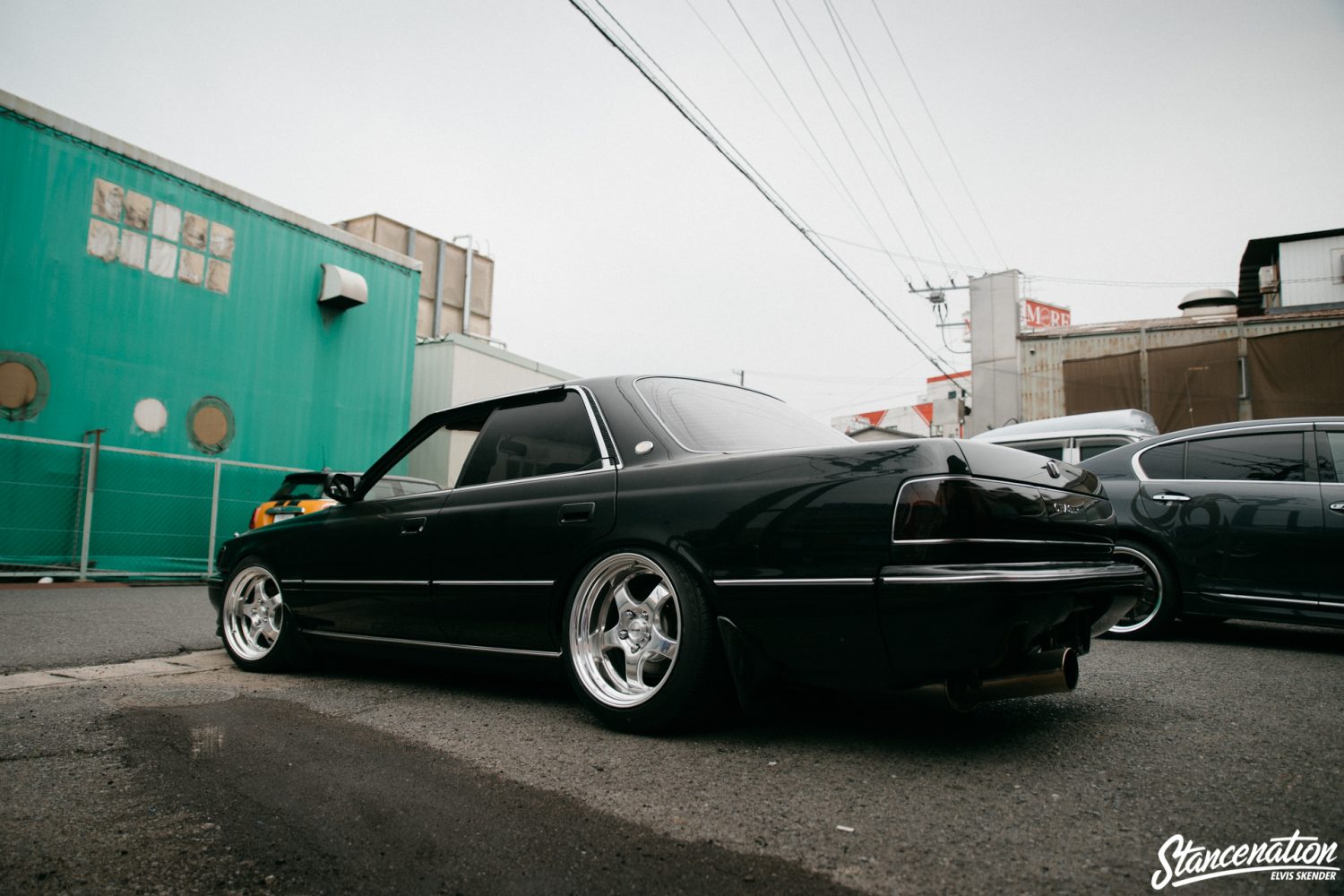 Timeless, if you ask our opinion.
We'll leave you with a shot of the interior. Nice to see that it's been well taken care of, right?