It's been way too long since we've shared a VIP sedan here but we don't think you will be dissapointed with our latest pick. Unfortunately we won't go into too much depth about the car since we couldn't manage to get more photos and information on the car, but again, you will not be dissapointed. Yasunori's Lexus LS460 is like no other, from body, to paint, to wheel fitment and beyond!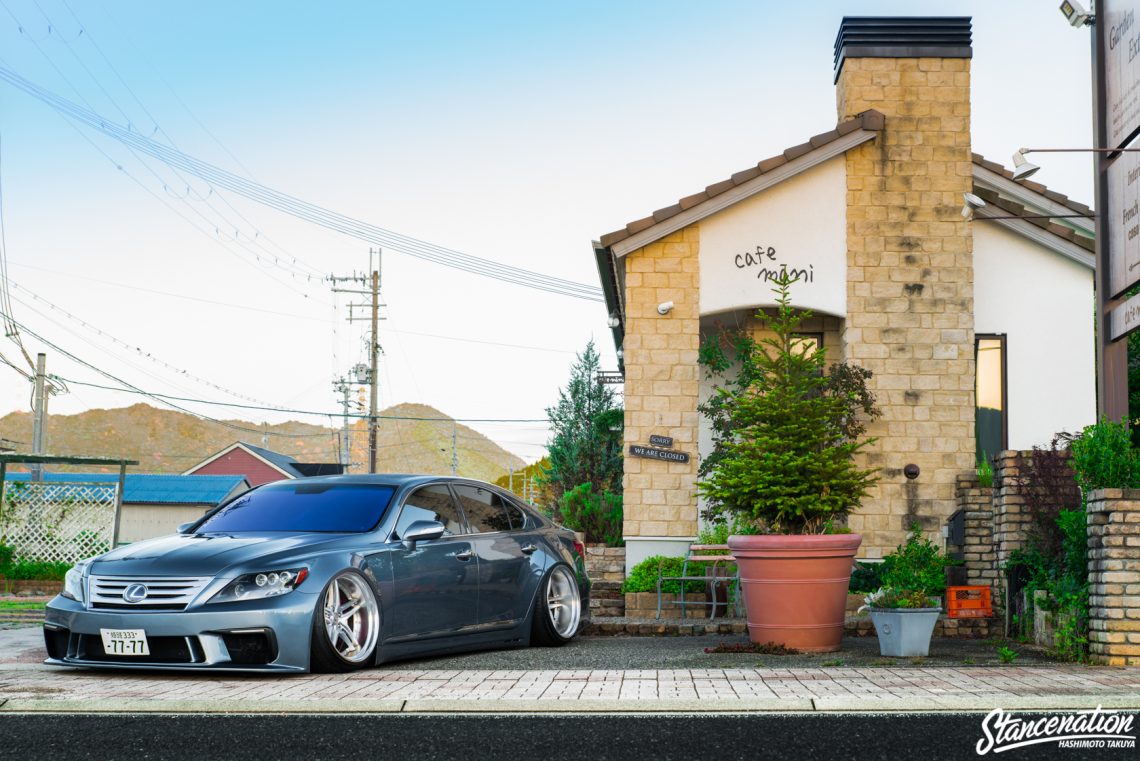 To the untrained eye, it might appear like just another Lexus LS460 with big wheels, but to those who know what's really happening here… well let's just say this car will be very much appreciated.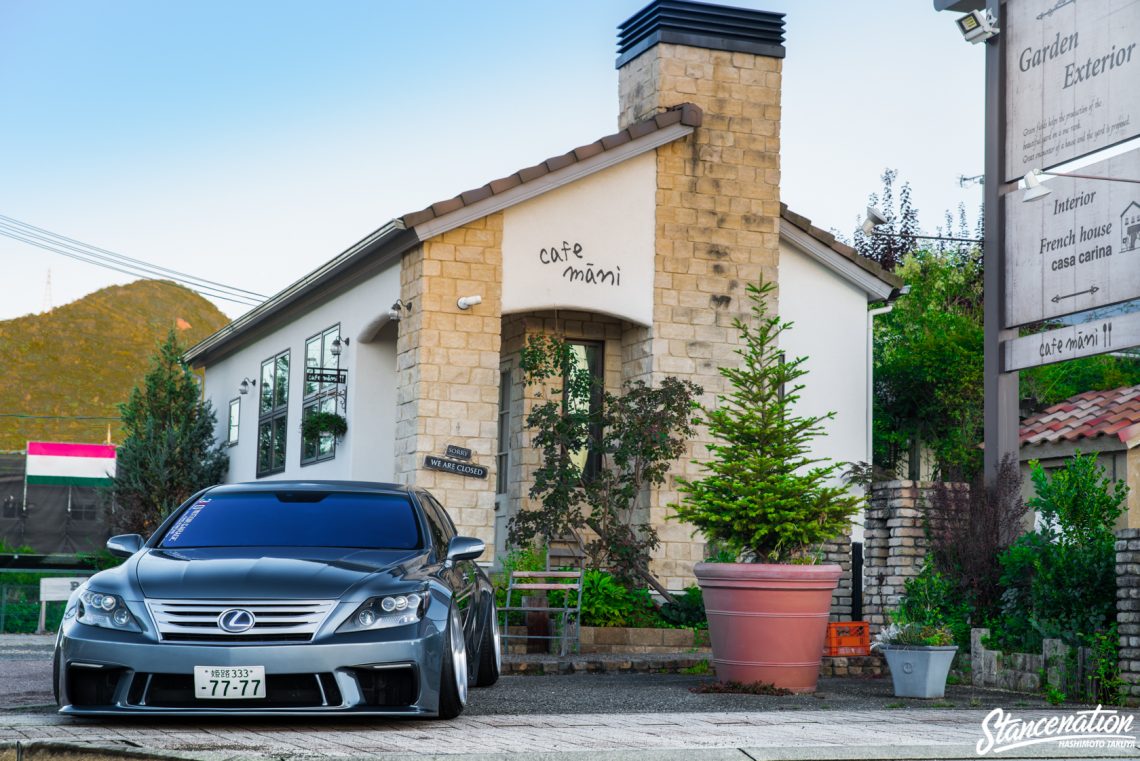 Starting with the front end you'll notice a very unique bumper. The whole kit started off as an AIMGAIN base which was then modified into what you see in front of your eyes. It's aggressive, it's sporty, but it's far from over the top. We like to think of this car as a perfect balance between VIP and VIP GT.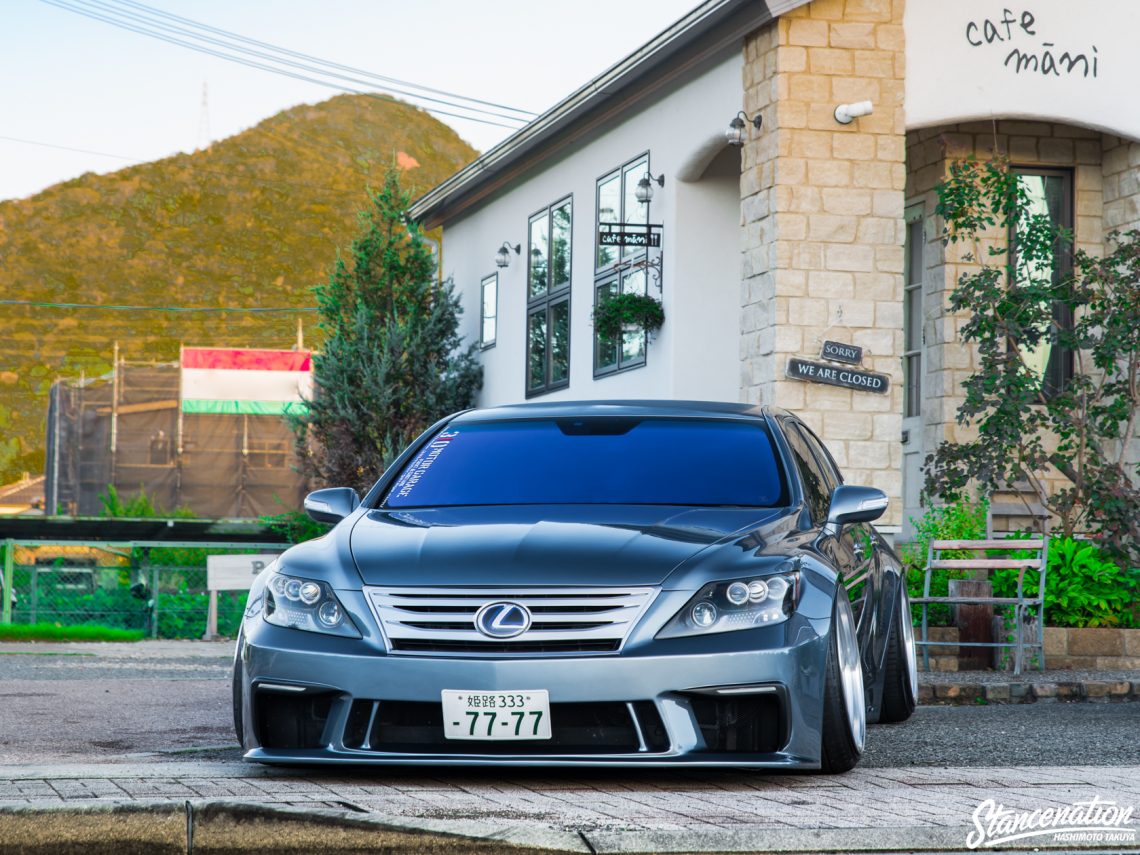 Headlights and taillights started off as LS460 OEM lights, which were then modified, as everything else on the car. From the custom widened fenders, to the smaller details such as all the new body lines that you can see on the hood and fender vents. Everything demands your attention, without begging for it.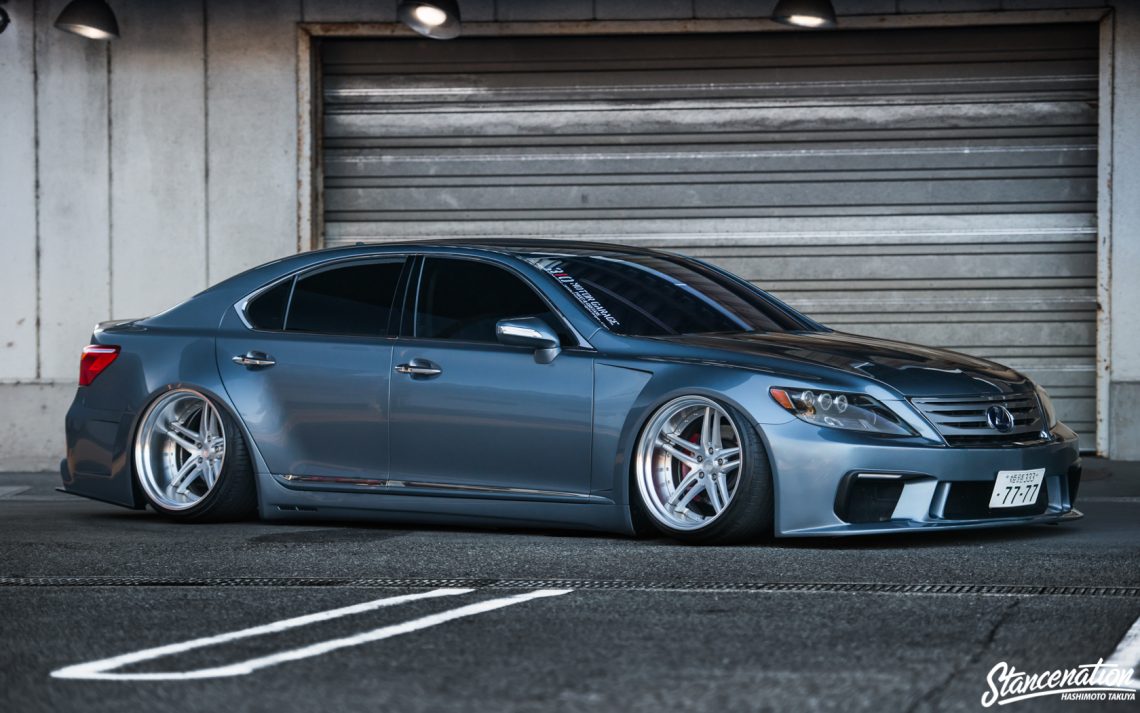 Paint comes from a Toyota Century and it screams class. Perfect choice in our opinion.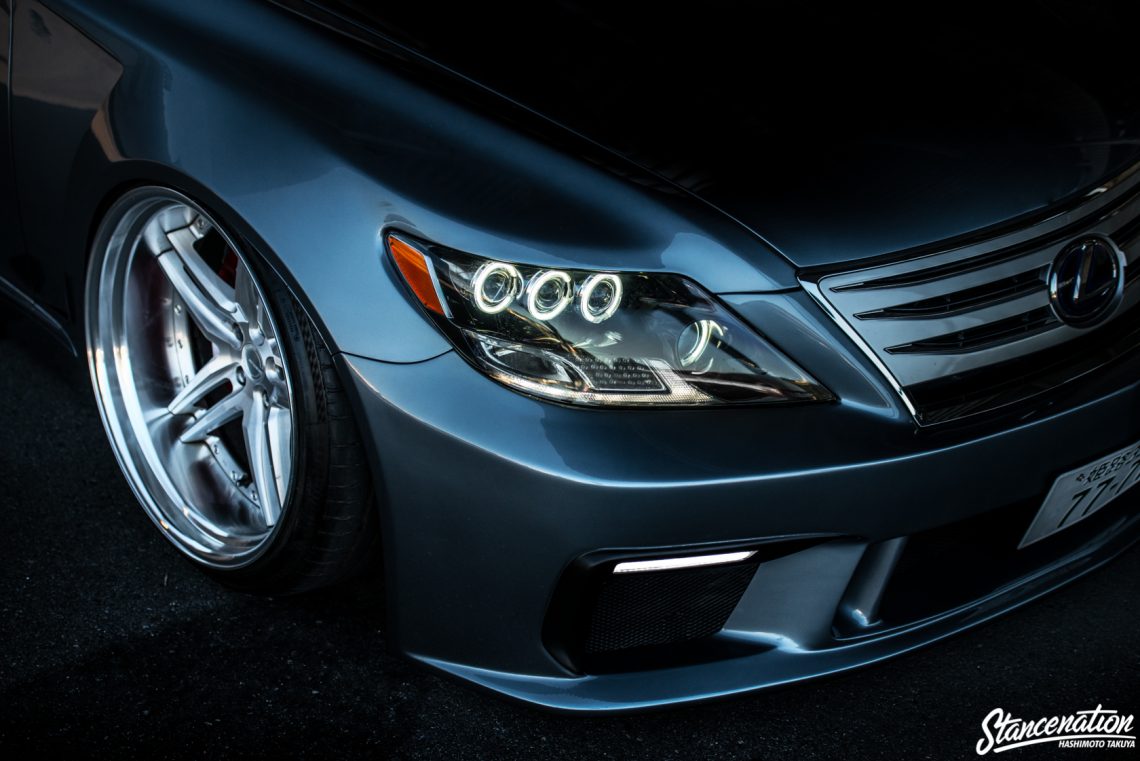 As far as wheels go, Yasunori went with the timeless Work Gnosis 205's. This particular wheel has been around for a while now but Yasunori had a vision (which started off as a drawing) and it did not matter that Gnosis 205 was not Work's most popular cool/new wheel. Simply put, nothing deterred this cool owner from building his dream car the way he wanted to.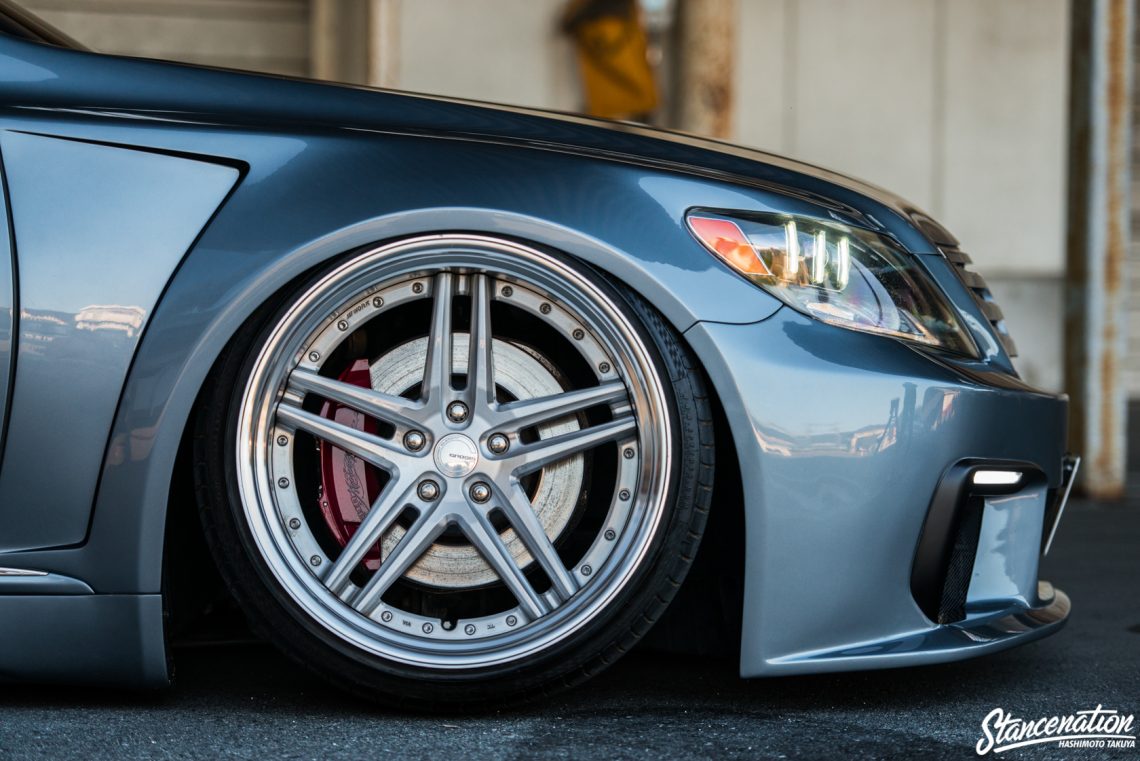 21 by 11 up front, and 21 by 12 in the rear wrapped in 245/35 and 285/30 tire. The car also had a ton of suspension work done to get it to sit the way it does, so best believe that there is more to this thing than meets the eye.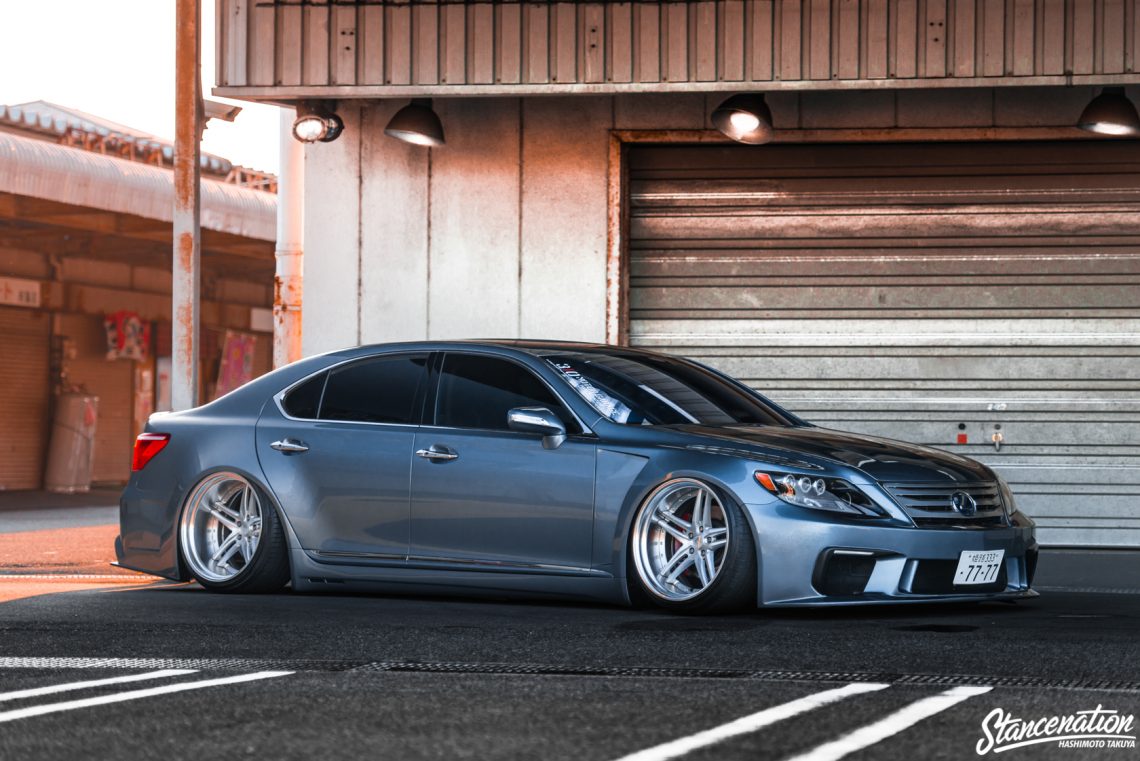 Check out the custom work on the trunk that flows flawlessly with the rest of the car.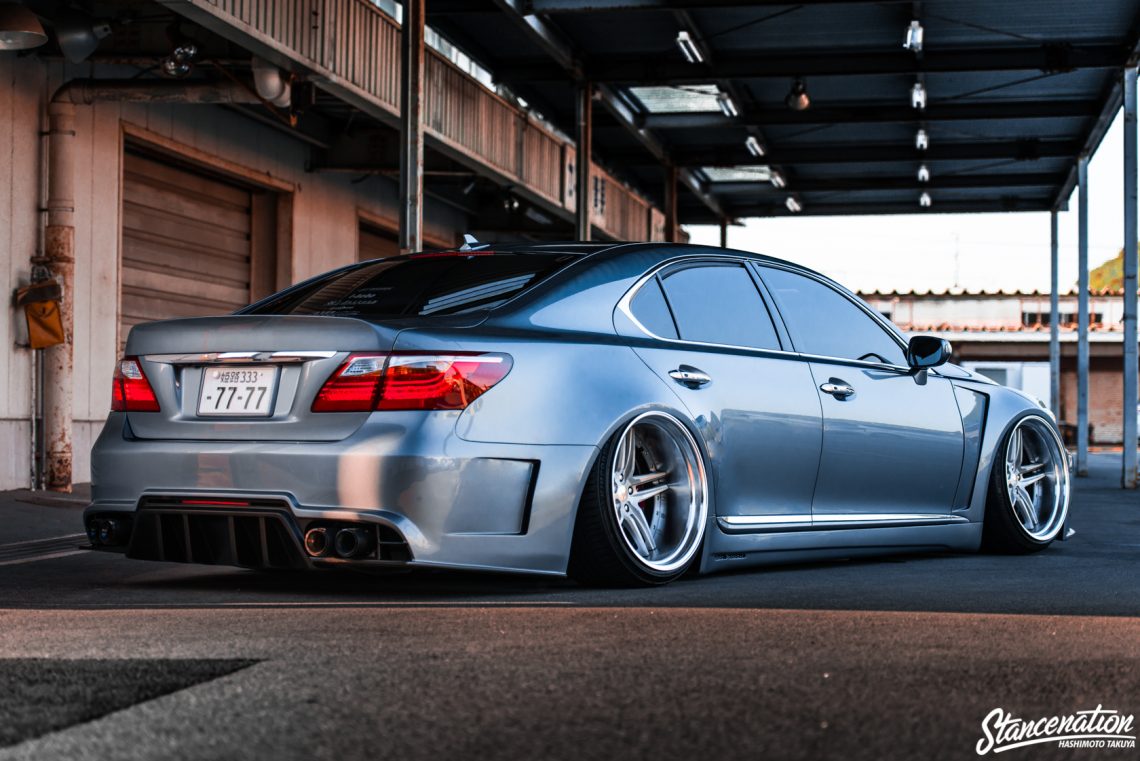 Yes, those are exhaust tips from a BMW!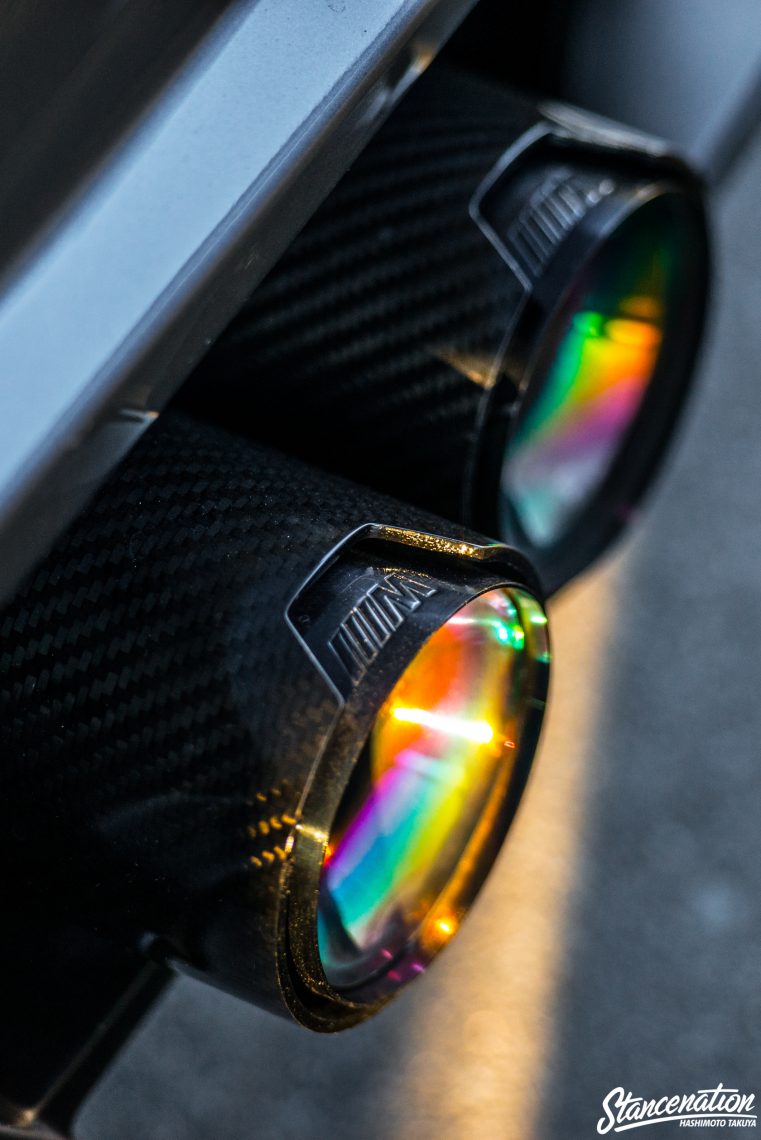 Yasunari would like to thank his buddies and partners at 310 Motors, Partner company, Kazusasu, N's Factory, El Cobo, & Aimgain for all their help with turning his dream into reality. We hope you enjoyed this car as much as we did!