As promised, here is another car I shot while visiting Aimgain Japan. It's definitely not as extreme as the maroon Celsior I shared with you, as a matter of fact it looks very similar to what you would find in the states here. Well, kind of. But then again this was one of their shop demo cars and usually with demo cars you want to focus on showing off your products, in this case the beautiful aero and wheels! The thing I hate the most are excuses, but I was really limited on time so I didn't get as many photos of these cars as I wanted. Either way though scroll on down for some more photos and don't forget to click the thumbnails for hi-res photos.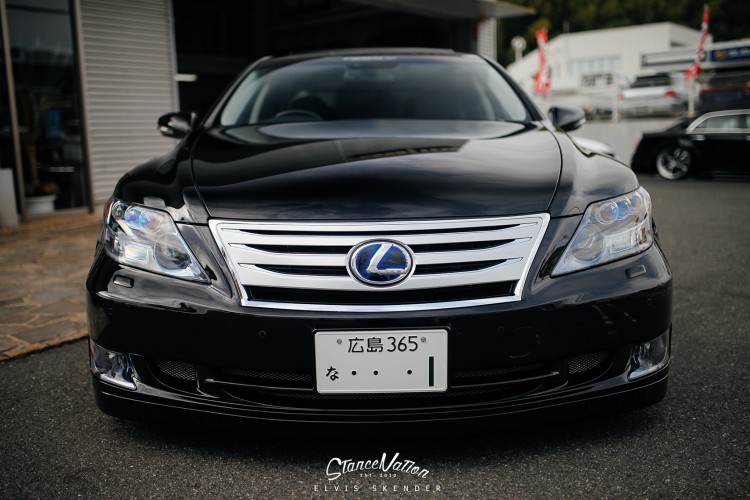 I've always had a thing for LS600H headlights and clearly so do the Aimgain folks. They're truly work of art.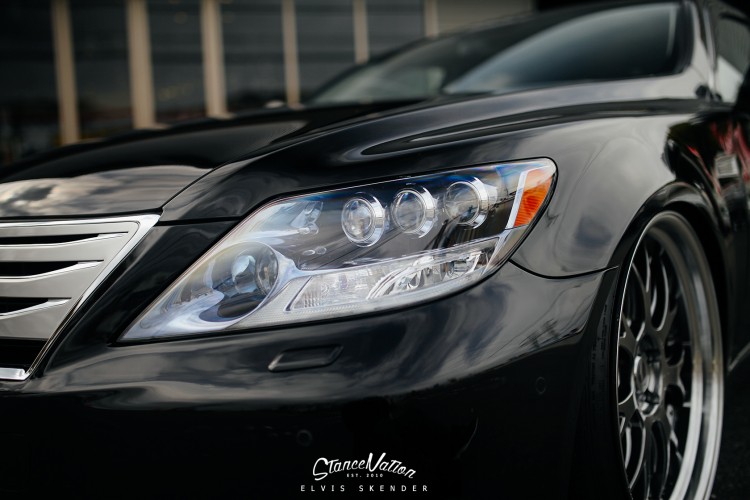 It also looks like the front grill was replaced with one from LS600H. Much classier in my opinion.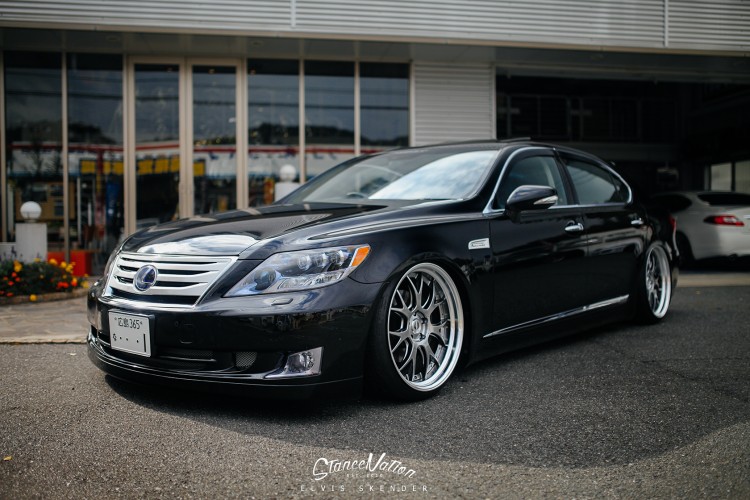 The car is equipped with Aimgain's full VIP kit for the LS460/600 which features several aero pieces including the front/sides/rear bumpers, vented fenders, as well as the roof and trunk spoilers.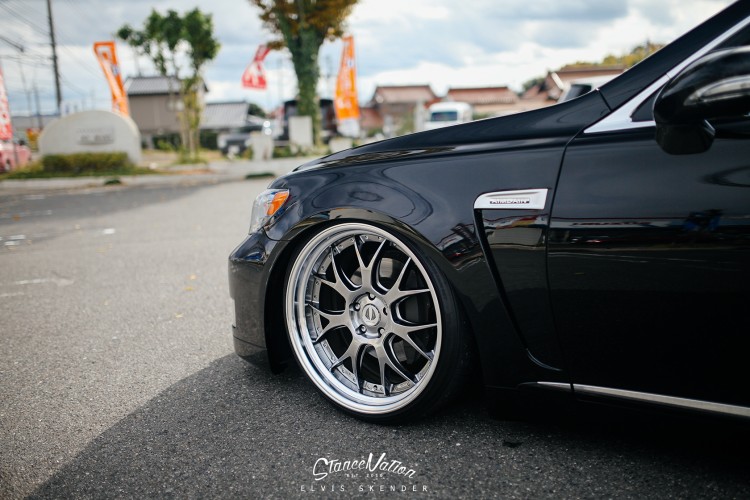 Those wheels should look pretty familiar by now. They're Aimgain's very own G2M's.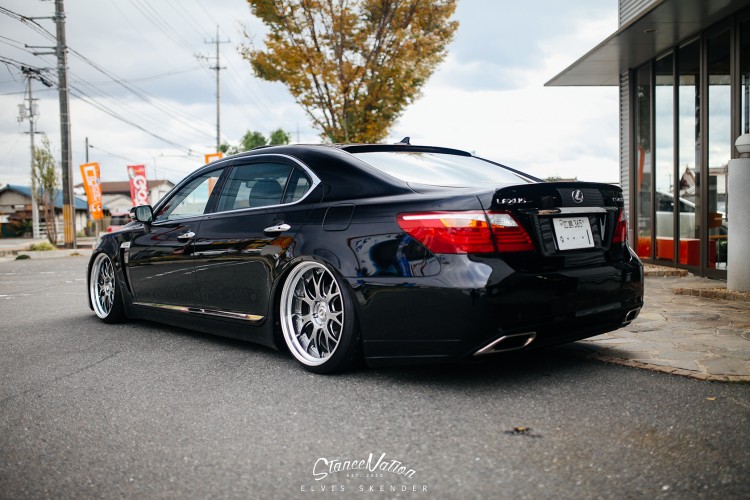 I find it rather awesome how a sporty mesh style wheel works so well on these big sedans.
I'll leave you with a few more photos. Be on the lookout for a couple more awesome cars from my visit to Aimgain as well as a handful other features we have lined up for you. February should be a great month!