Under the hood you will find a tucked and polished bay. Andrew has tons of bolt-ons from a new manifold, intake, and throttle body just to name a few. The polished pieces are just beautiful .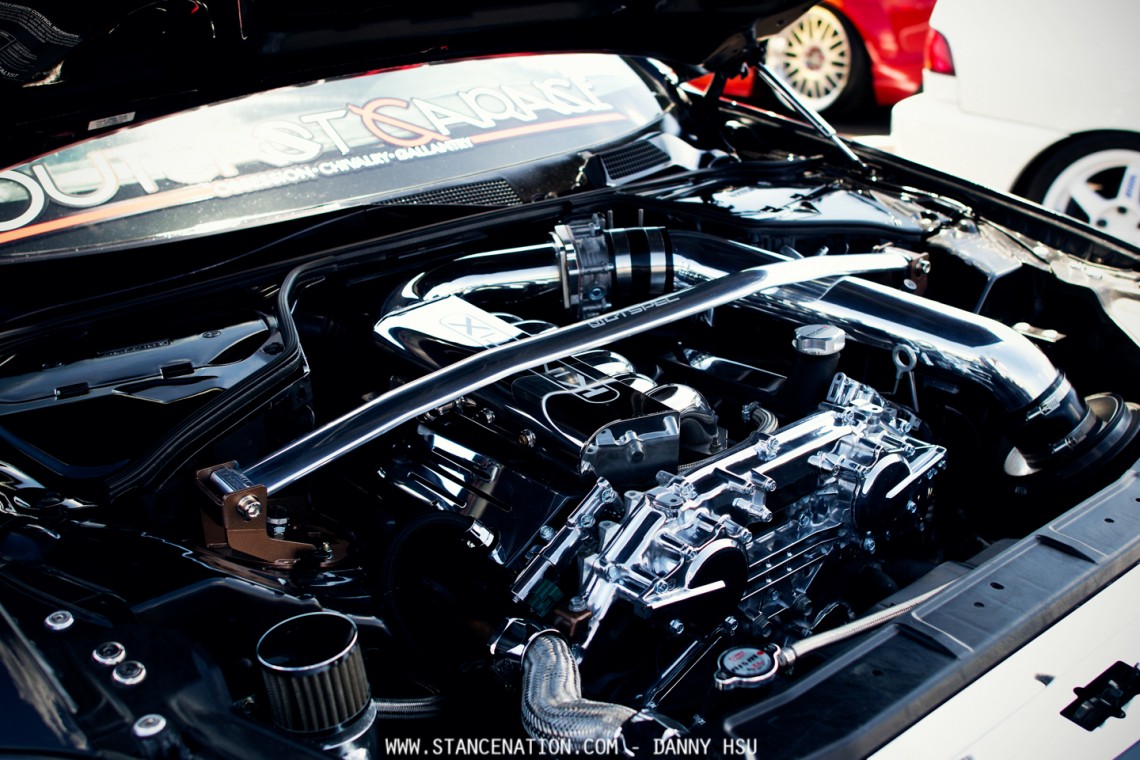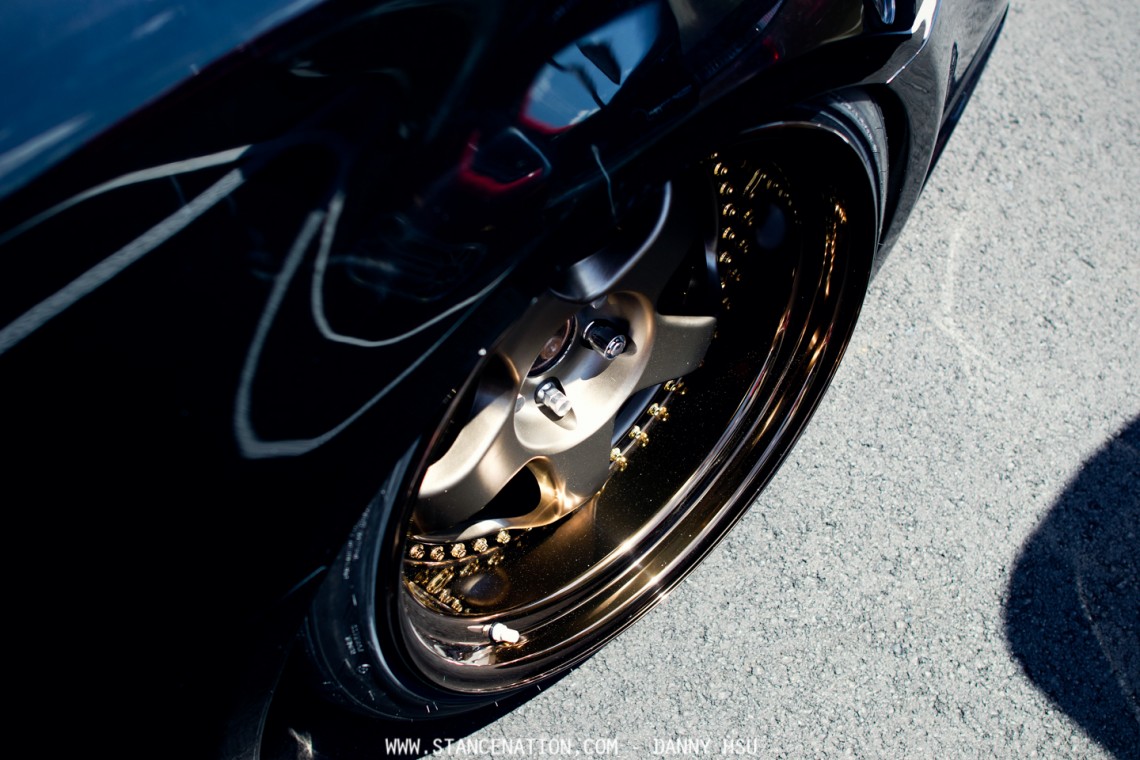 Justin Nebesnak's Evolution 9 was a hidden gem at the meet. Justin's car has everything I look for in a build, a little bit a form and a little bit of function. Justin's Evo is lowered on a set of BC Racing coil overs, giving him a nice stance to compliment his CCW's. The white faced D11L's are surrounded by gloss black lips, a unique color way that I haven't seen before, part of the reason I was attracted to his car in the first place.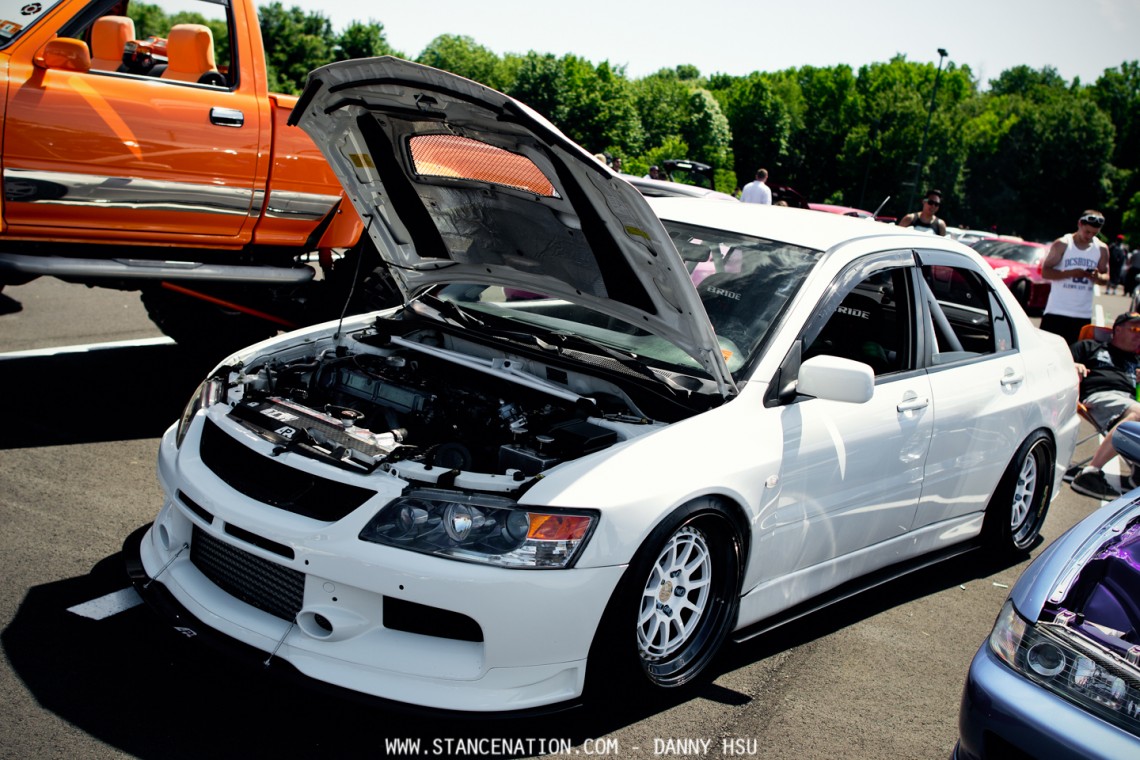 The theme of Justin's interior is BRIDE. The OEM front seats were replaced with a pair of BRIDE Low Max's. The rear seats were deleted and replaced with a custom block off covered in BRIDE fabric. The headliner was even replaced for one featuring BRIDE fabric, I guess Justin has a thing for it.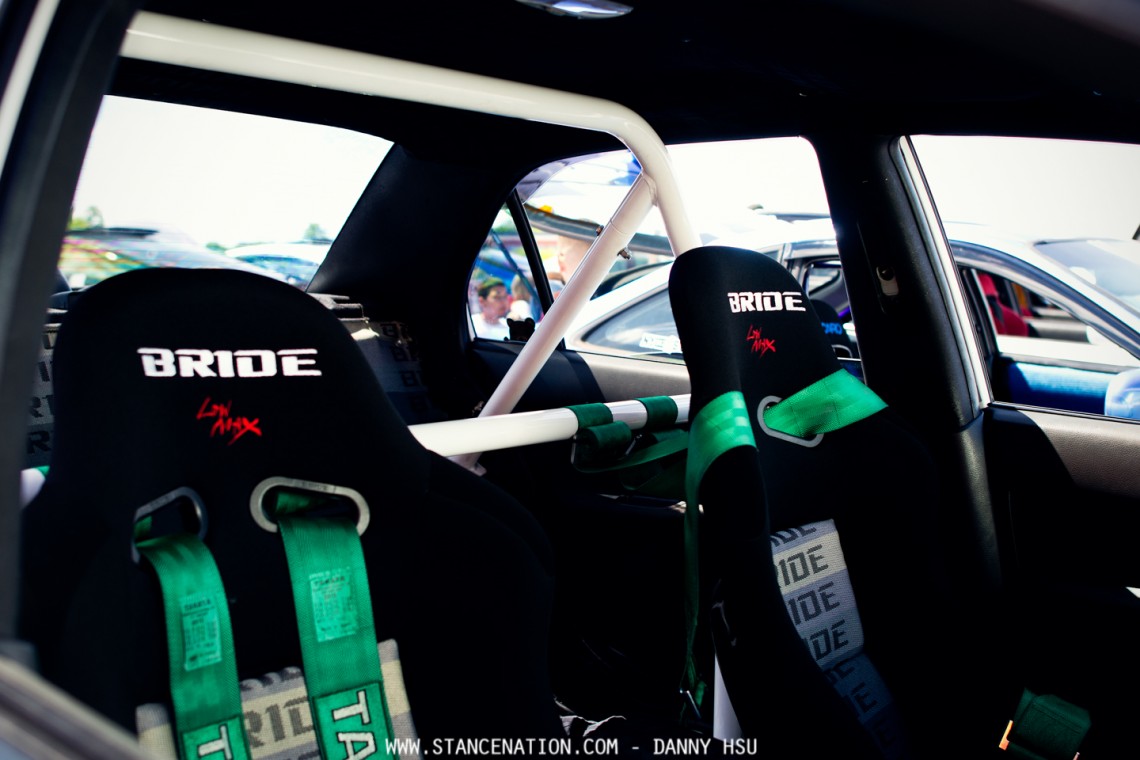 Under the hood is where the magic happens. Justin has a built 2.0 long block, which he needed in order to support the power that his Precision 6266 spits out. Justin spun all four rollers on the dyno to the tune of 590 whp, not bad for a street spec Evo.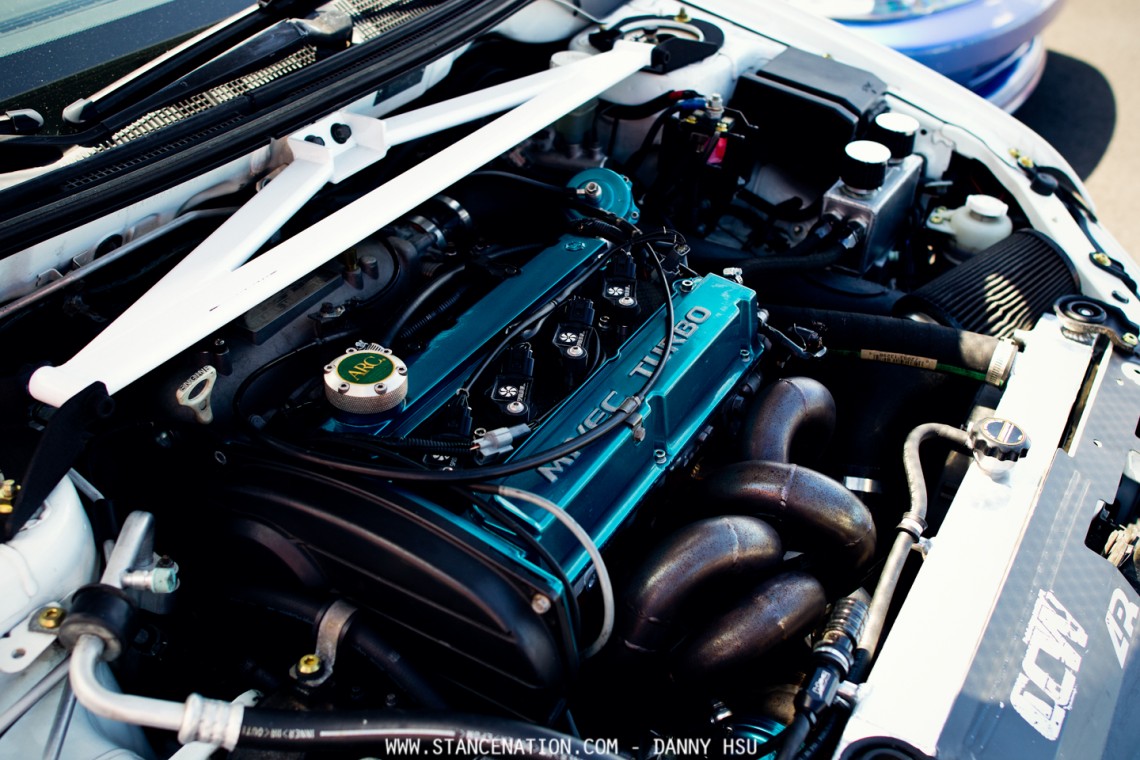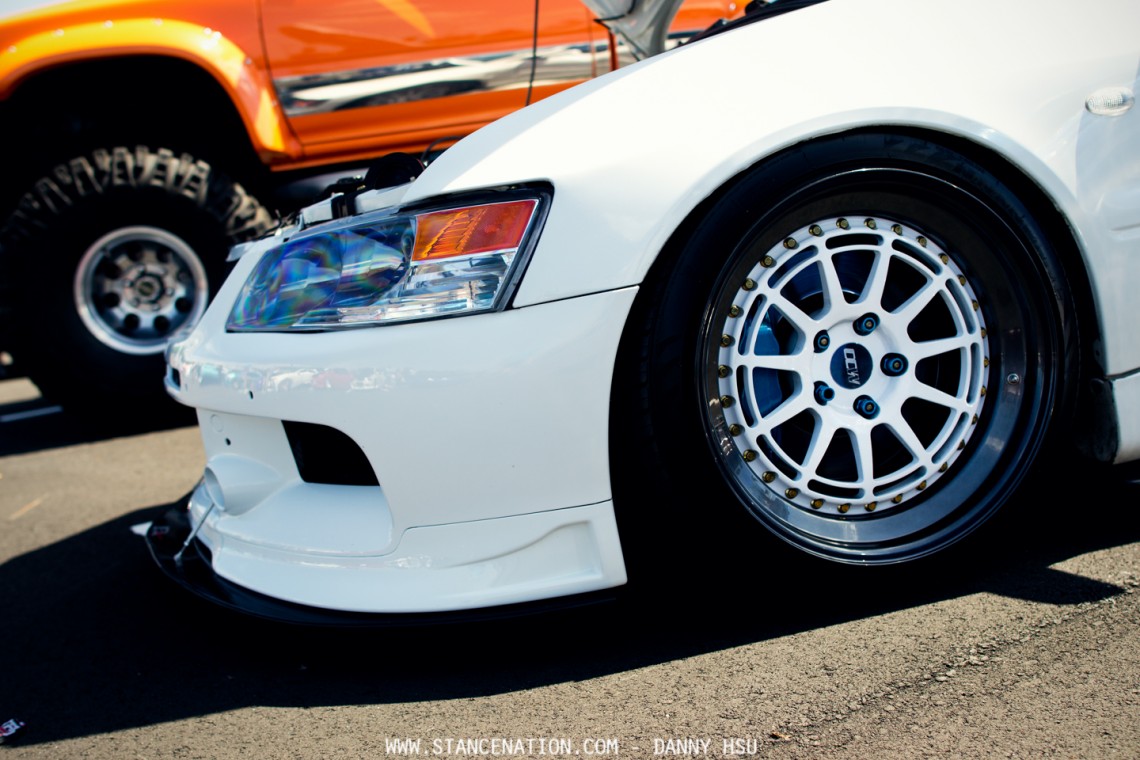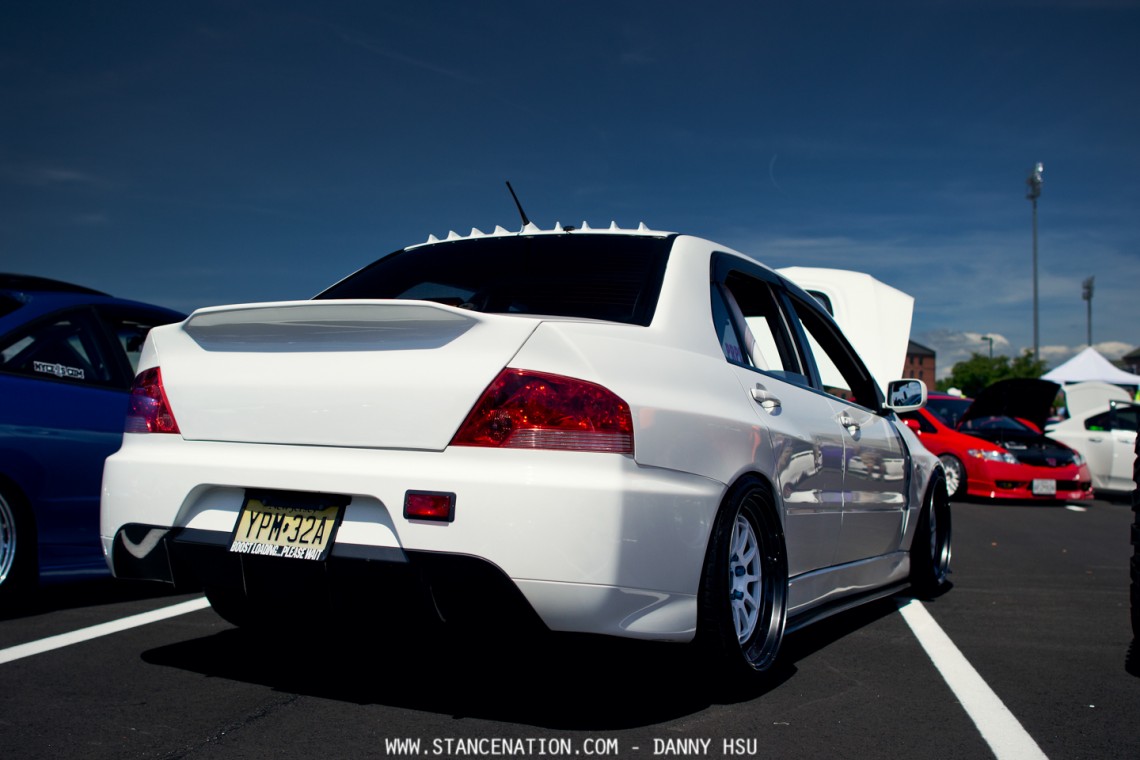 Panda Junction was a great time, the weather was nice and so were the cars. Check out the rest of the coverage shot by Danny. Be on the look out for more events from both Los Goonies and Tuner Evolution.