Around the same time last year we made a post similar to this one, announcing the collaboration kit between StanceNation & Aimgain for Scion FRS & Subaru BRZ. Since then, Toyota completely killed the Scion brand though thankfully we'll still have an FRS (now known as Toyota 86) and Subaru BRZ. With all these changes, it only made sense to refresh the 2017 BRZ/86 models with a different interior and slightly different exterior (bumpers & lights mostly). This also gave us a great opportunity to create something new yet again which brings us to the debut of StanceNation & Aimgain collaboration.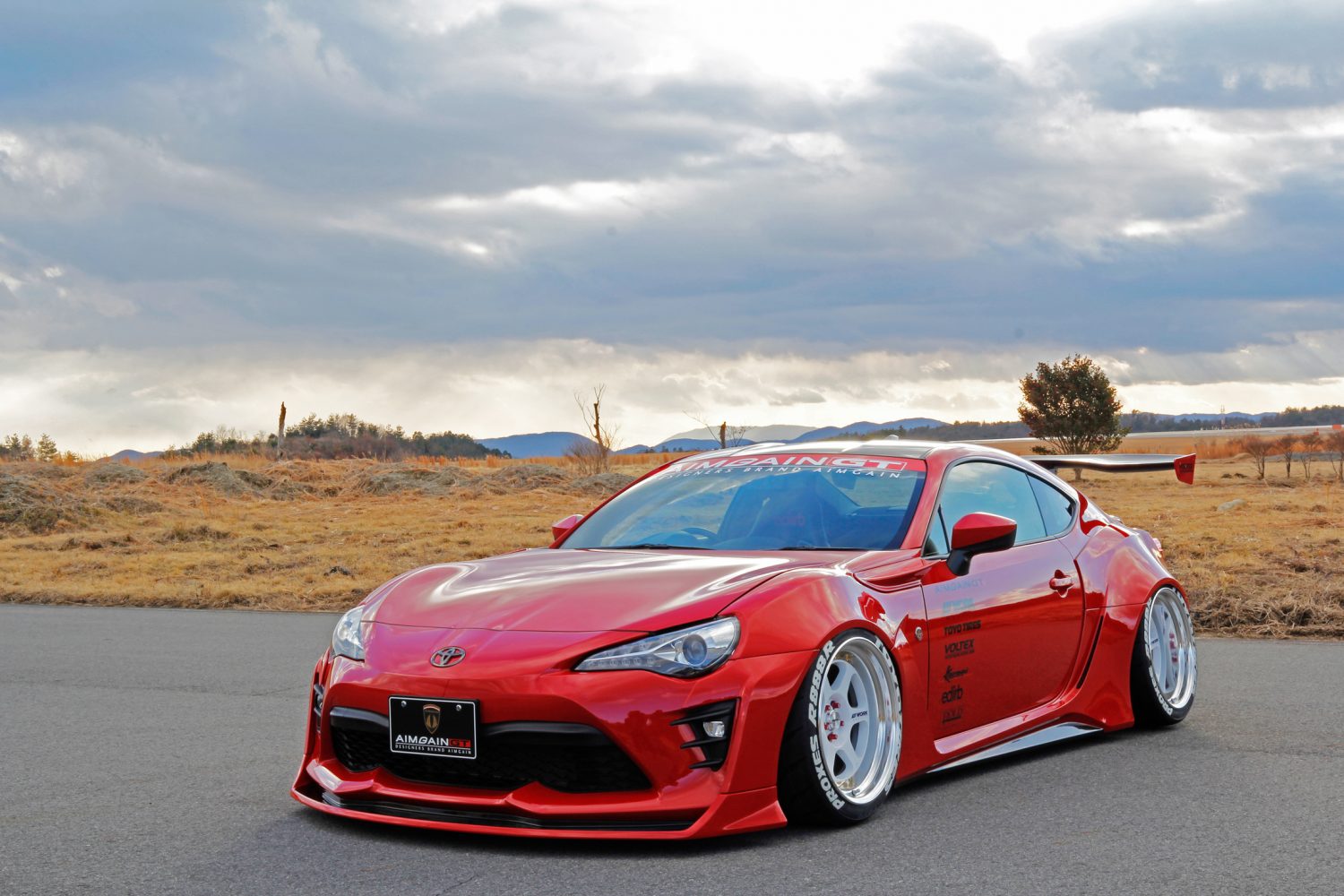 What we love the most about Aimgain is the fact that their aero designs are extremely well thought out. They're far from boring to look at, but also nowhere near being too busy. With that said, the Type 2 kit is a little more on the aggressive side than Type 1, but it's still relatively clean and tame compared to some of the other overfender kits on the market. We might be a bit biased though, so we'll let you be the judge of that!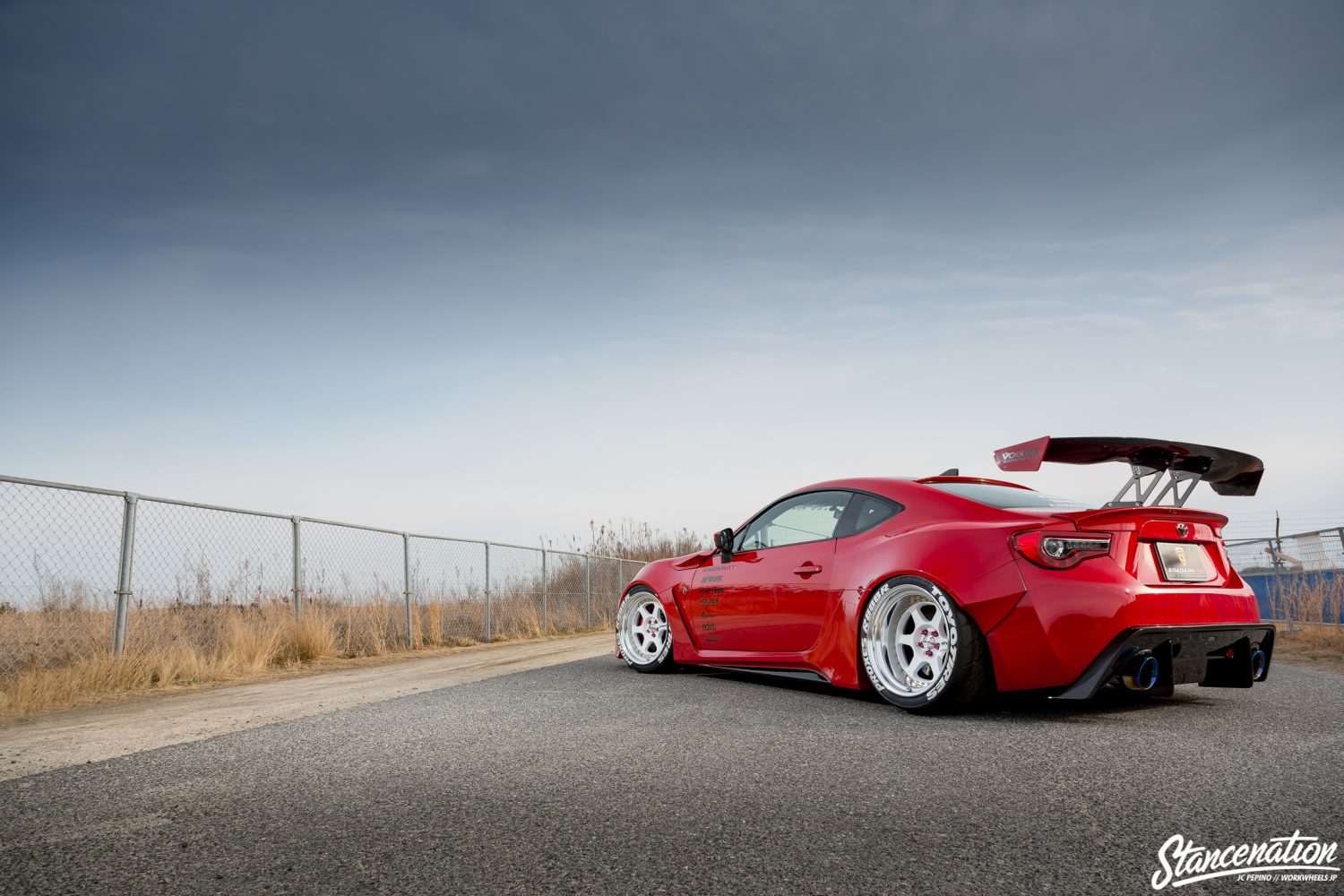 So what exactly is new with Type 2? Simply put, everything. Let's break it down piece by piece though. Up front we have a new front lip built specifically for the 2017 86/BRZ's. The front fender extensions wrap all around the front bumper and extend down to the front lip itself.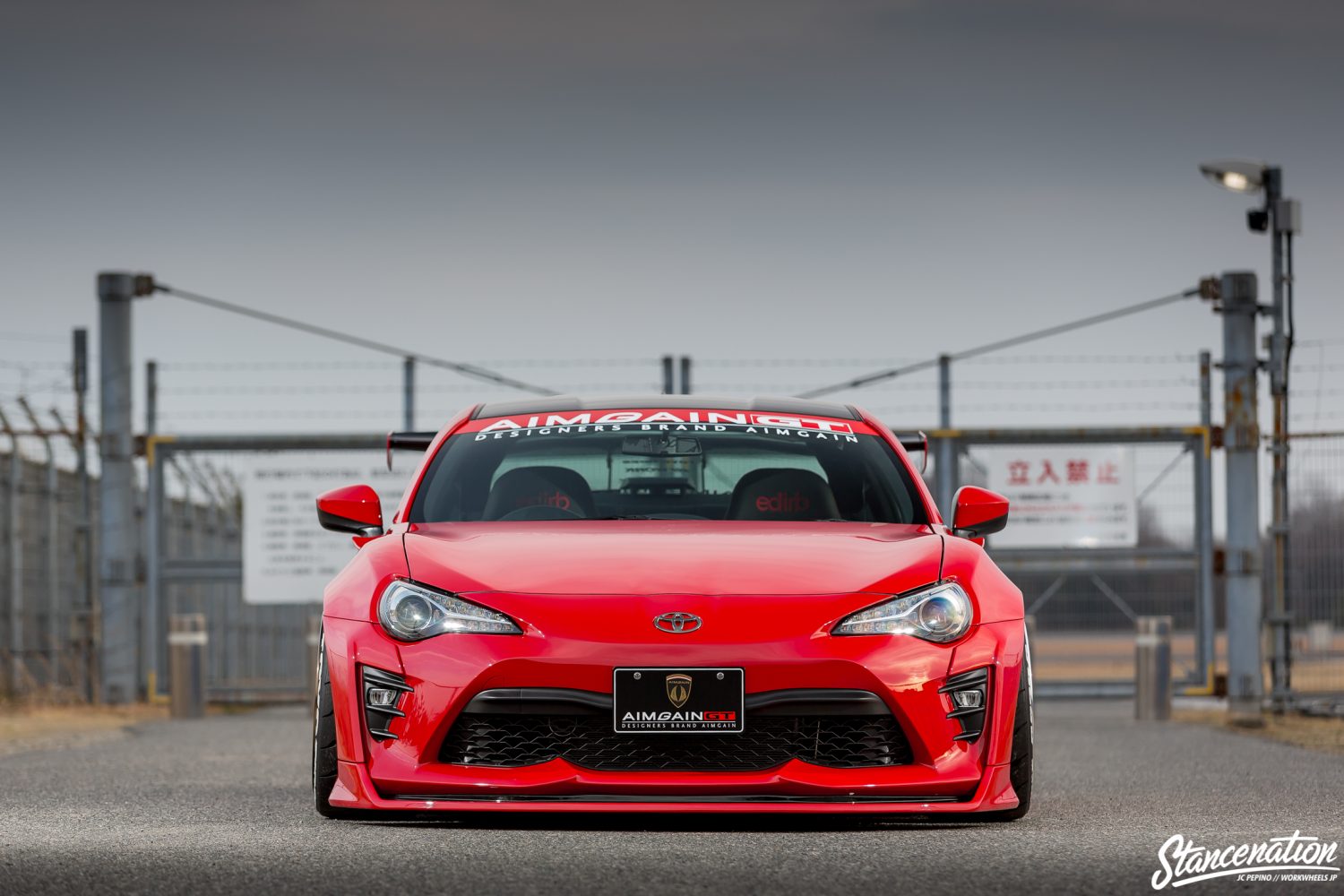 As with the Type 1 aero, front fenders are all 1 piece (fender replacement) and not actual overfenders. The new front fenders are 50mm wider than OEM which should give you plenty of space to run an aggressive front wheel/tire combo.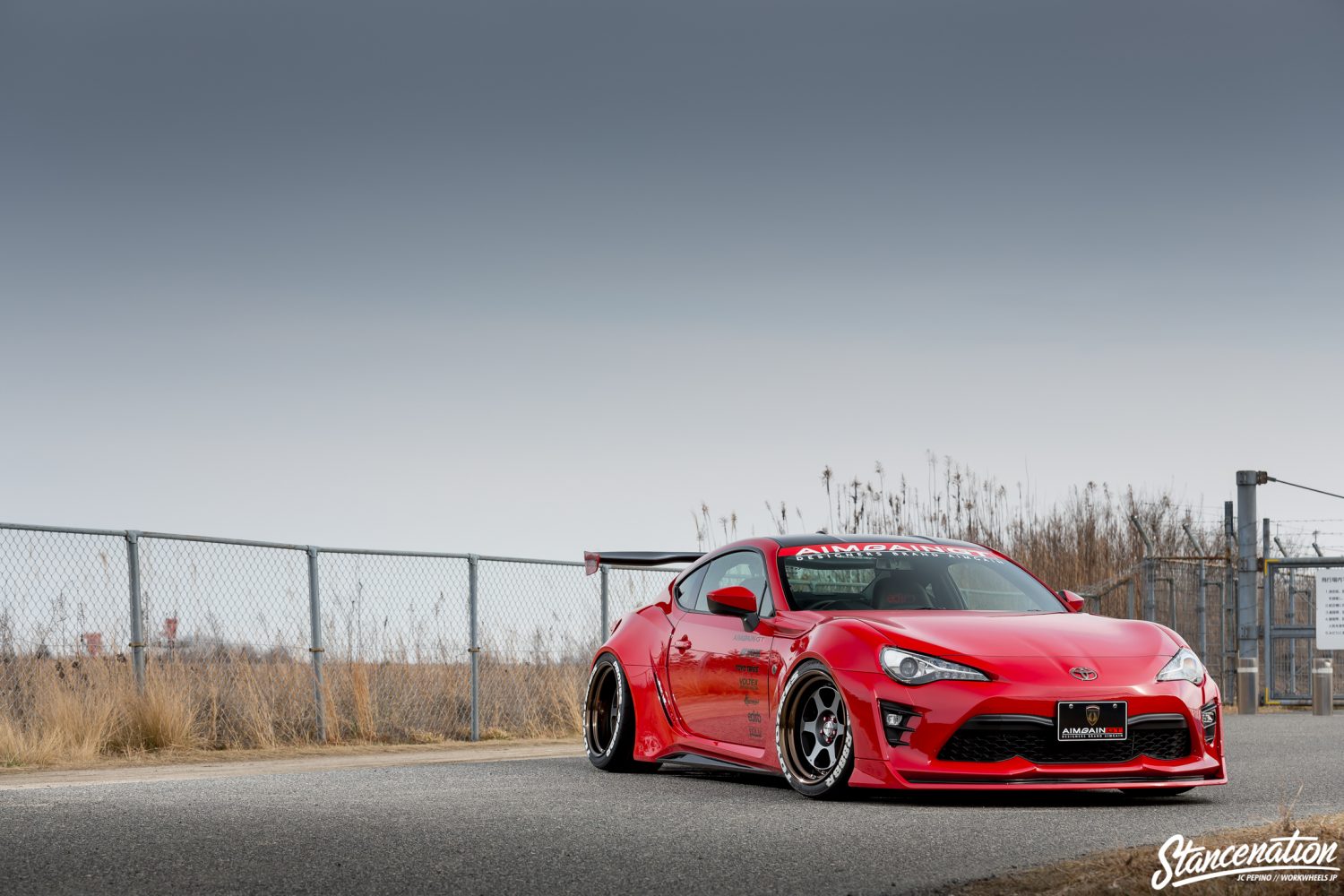 If side of the fenders look familiar it's because they're very much so inspired by the new Lexus RC/GS-F.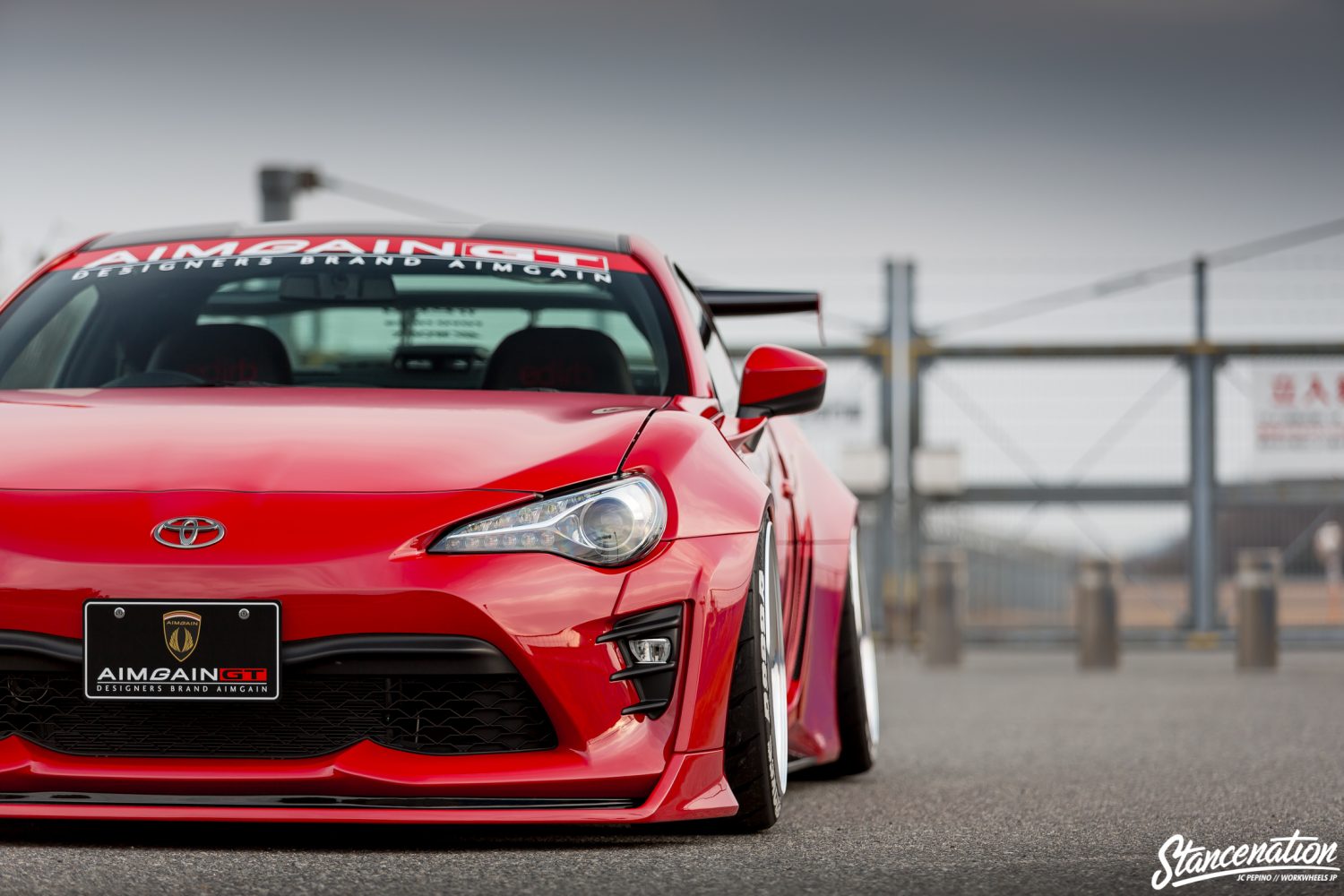 The fender garnish you see in the photo below is optional as well. It's a bit wider/longer than TRD but it is indeed where Aimgain got the inspiration from.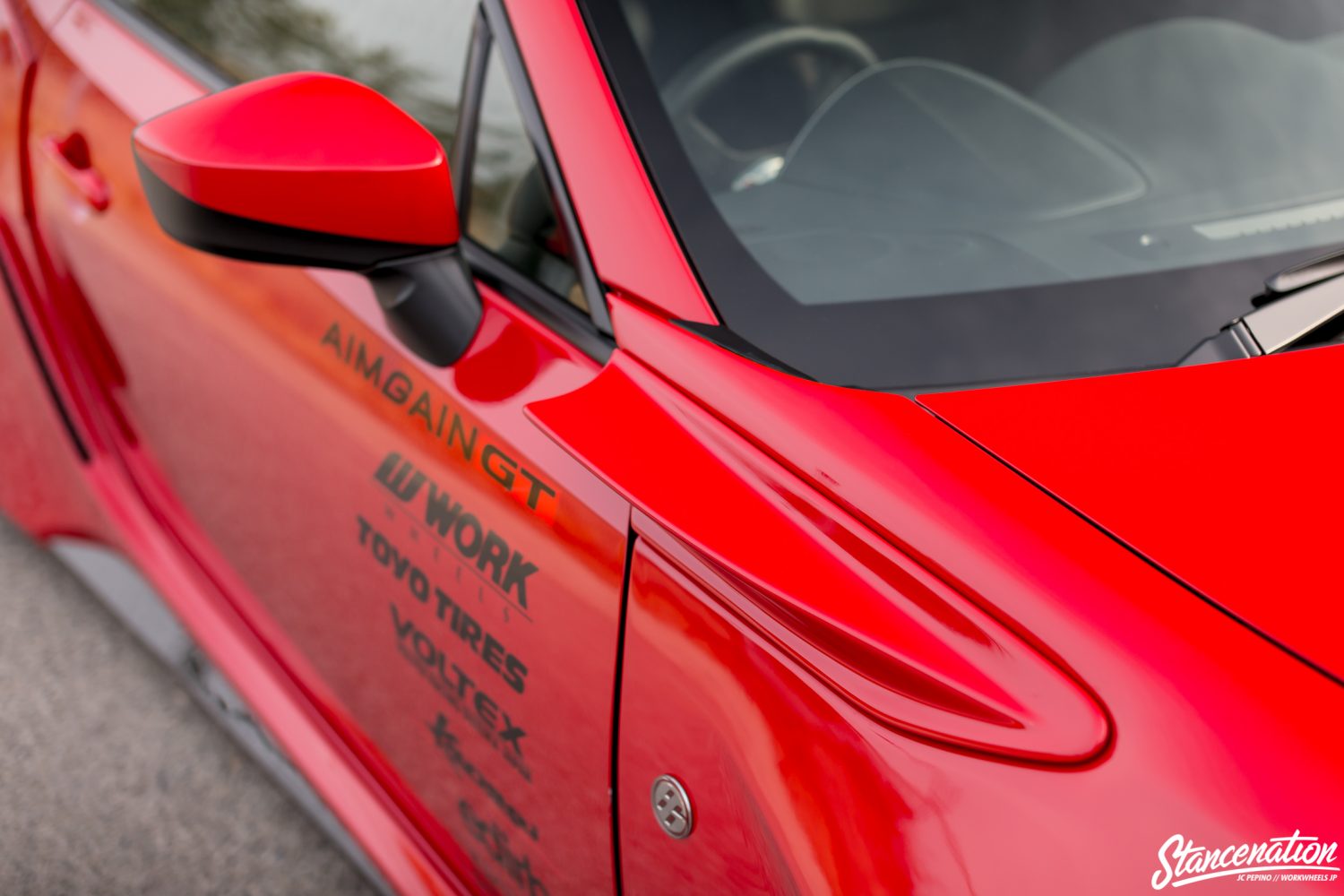 An awesome shot of the all new side skirts.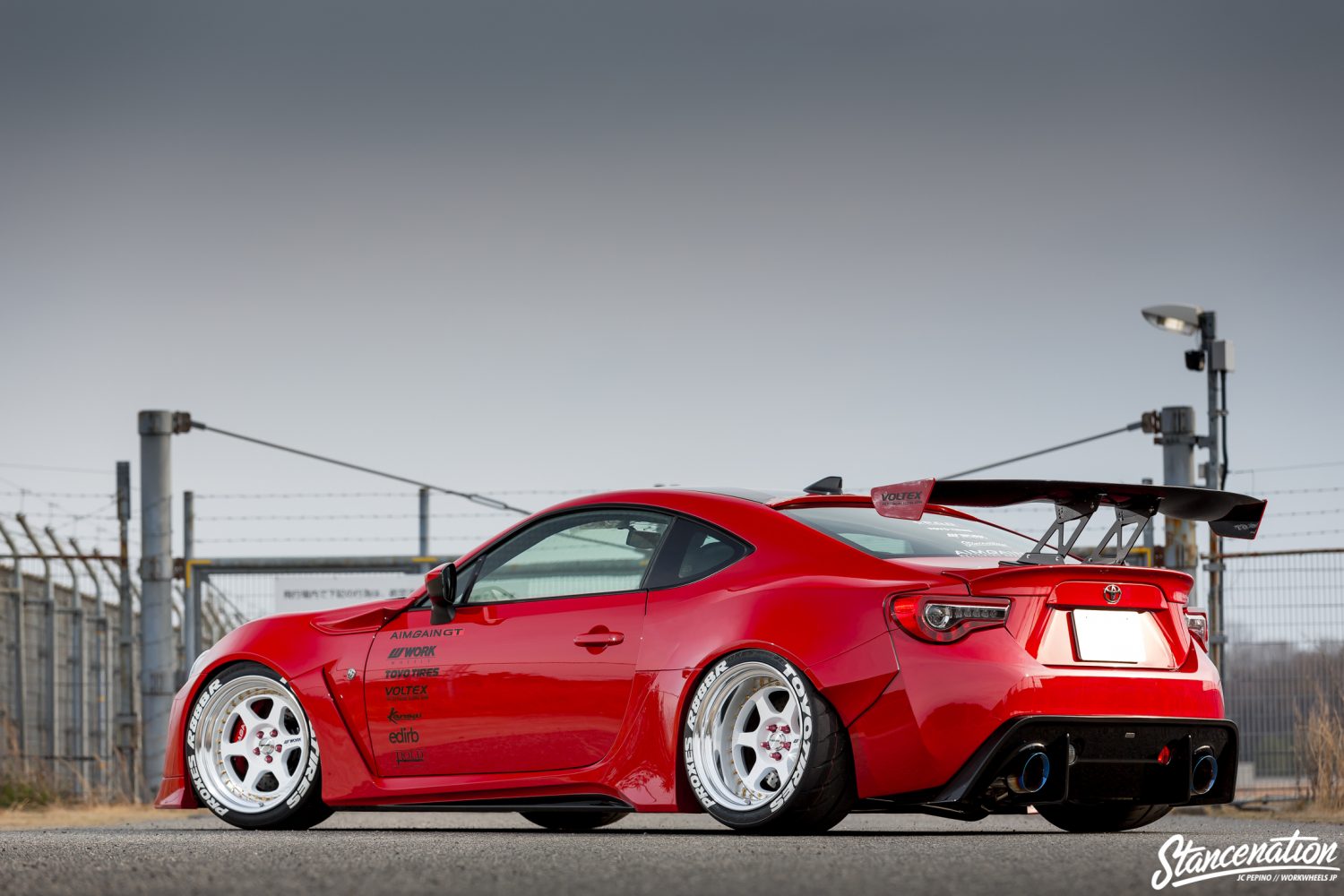 Rear fenders have also been completely redesigned. They're 80mm wider than OEM and can fit anywhere from 11″ to 13″ wide wheels depending on the offset, camber and of course the tire stretch. The car you see in the photo features a 11.5″ wheel with an offset of -30 and a 295/30/18 Toyo R888R tire.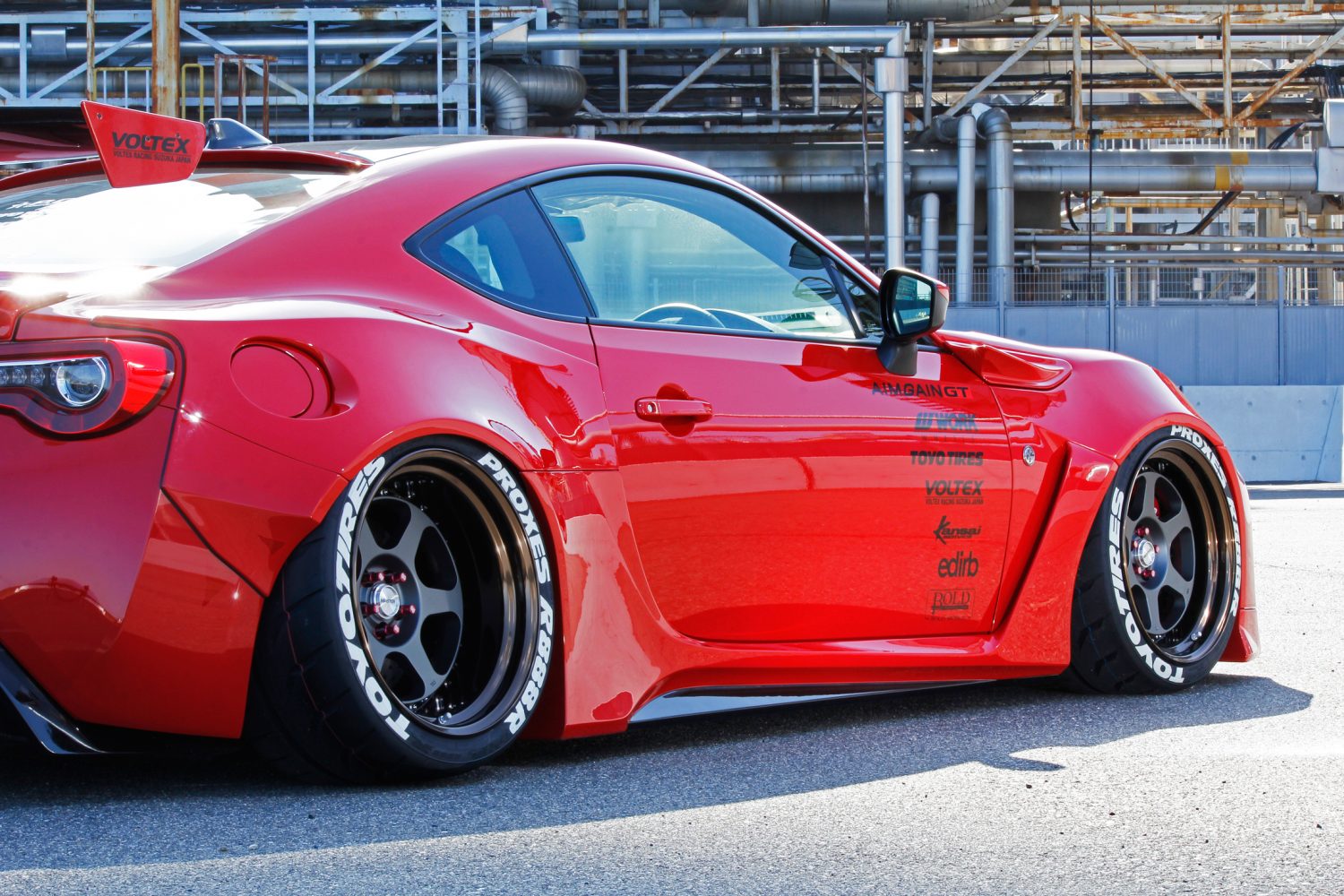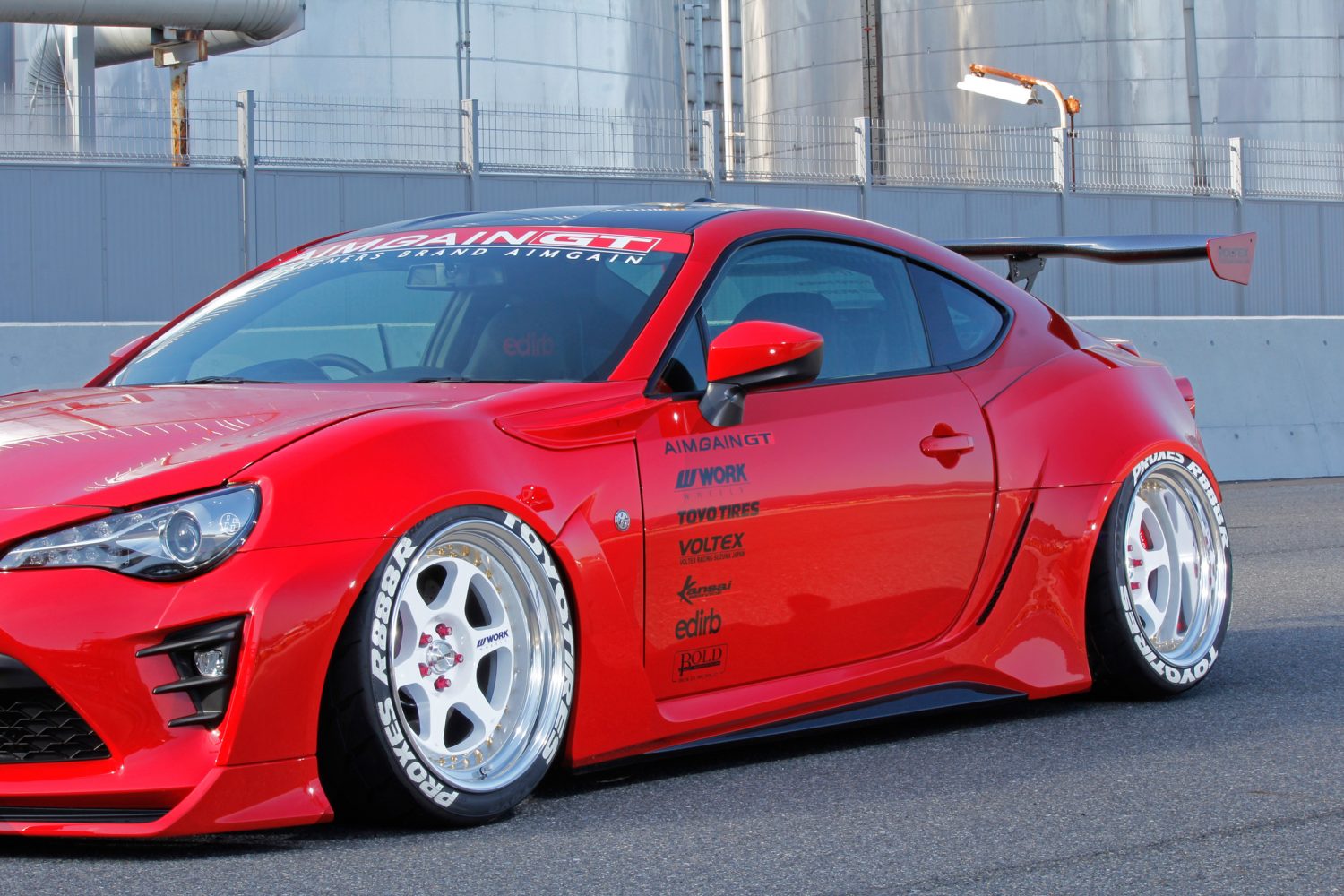 The final kit will not come with that small vent/cutout you see in the rear of the sideskirt. This was cut out by Aimgain to give you an idea of the possibilities..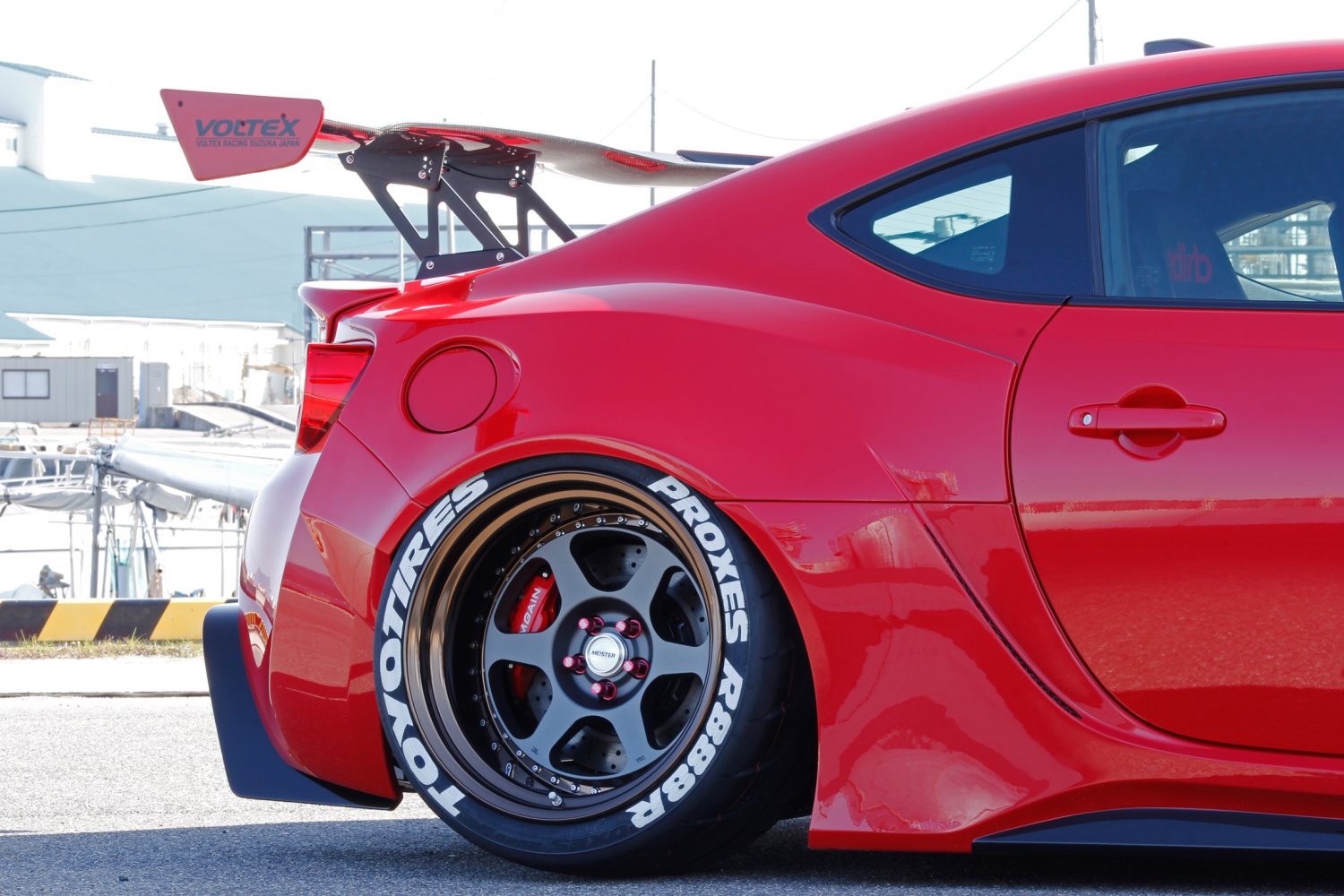 The rear diffuser was also changed a bit. Nothing too drastic, but if you click here you can compare it to the Type 1.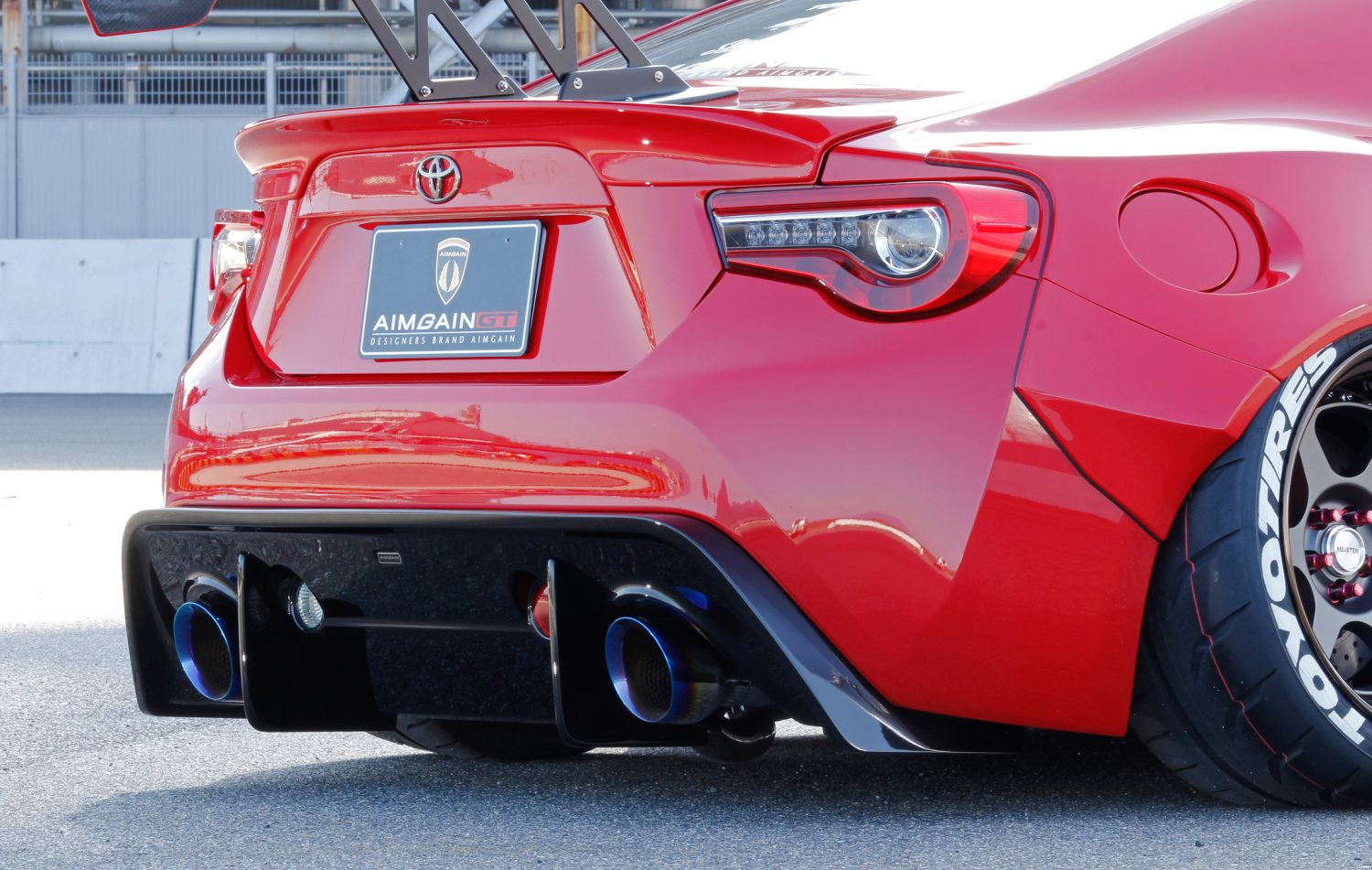 Small trunk spoiler is included with the kit, while the big 1700mm wide full carbon fiber wing is optional.
Another optional item is the roof wing you see below.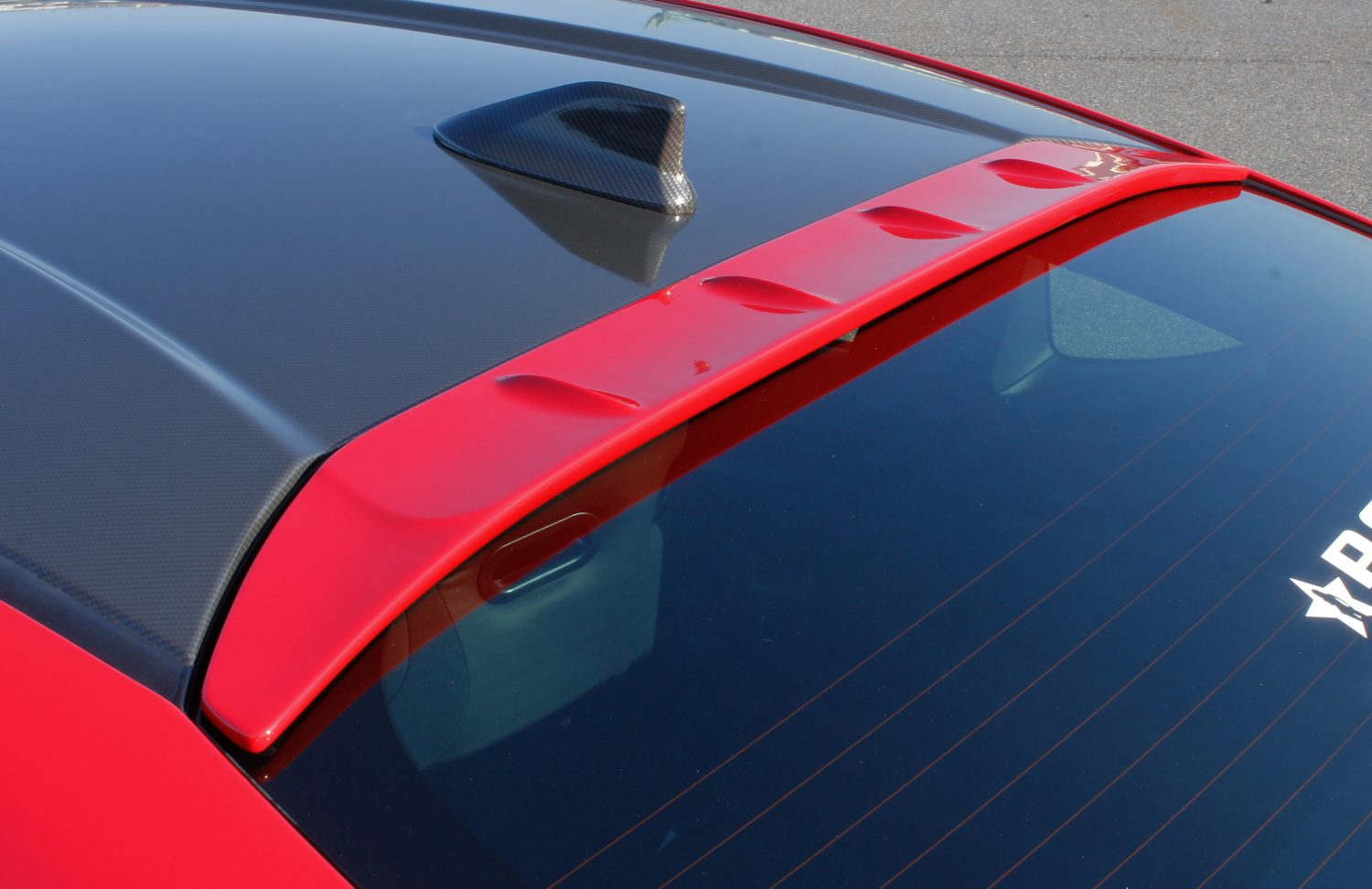 Feel free to visit StanceNation Parts if you're interested in purchasing the kit for your 86/BRZ. We'll leave you with a couple more random shots!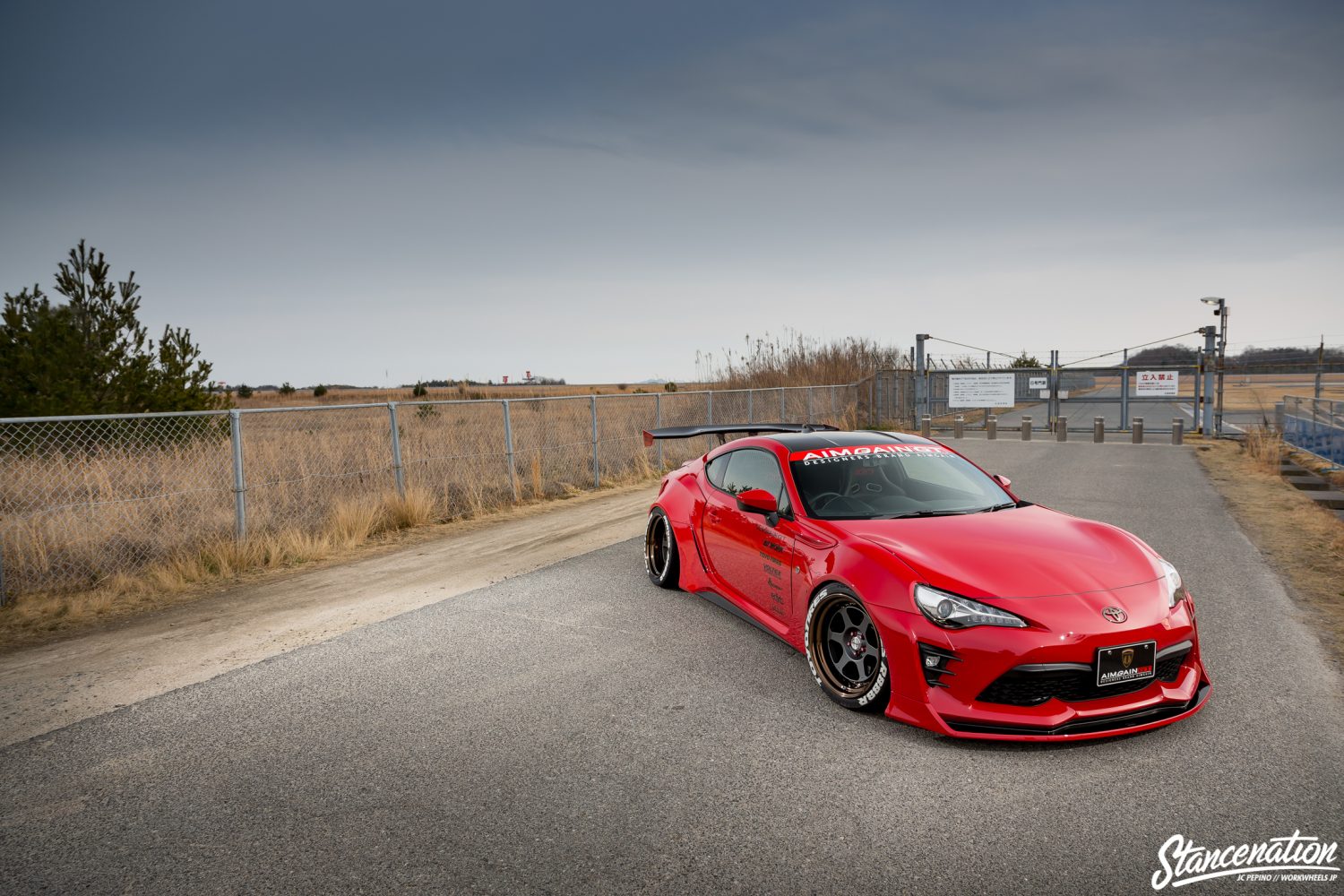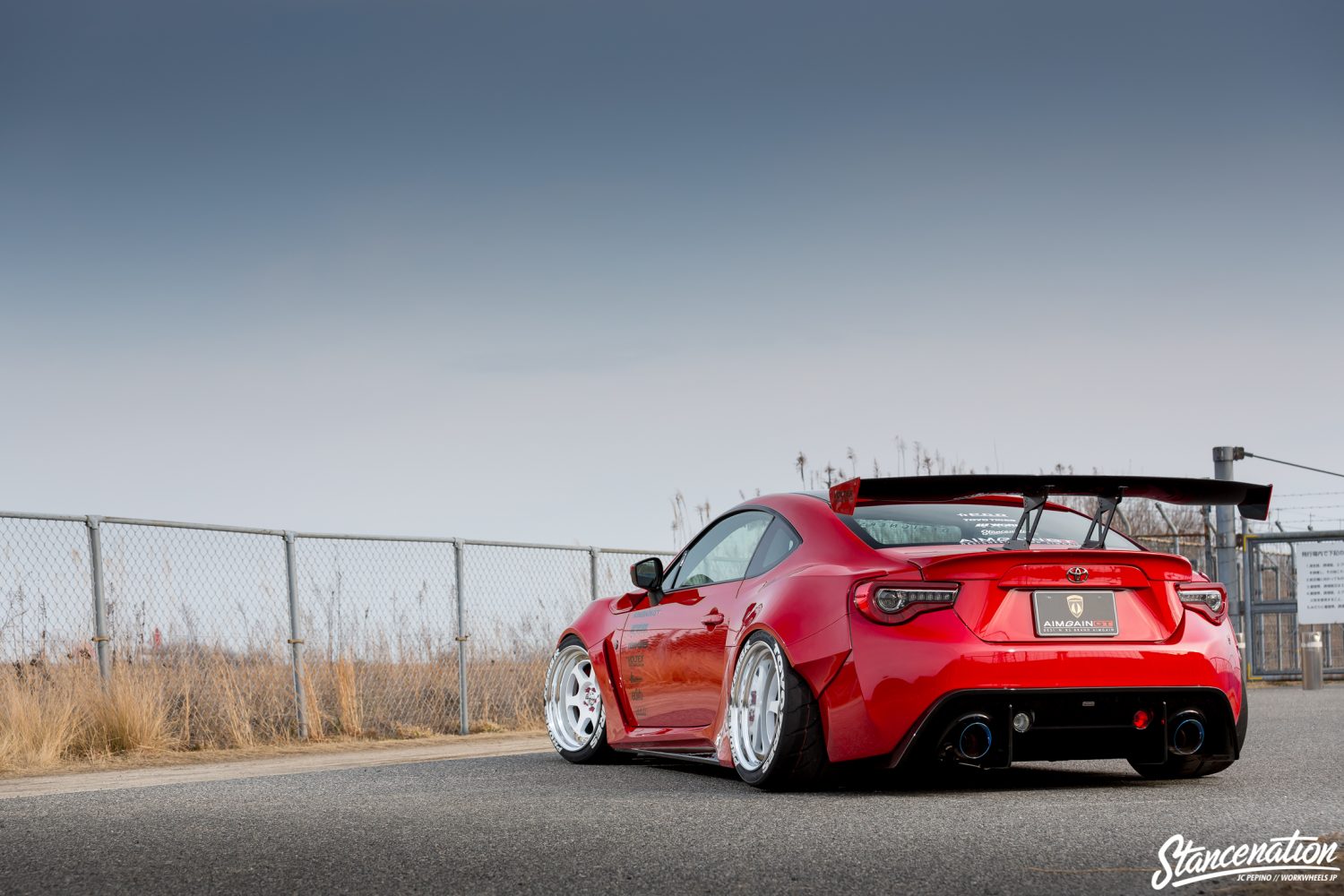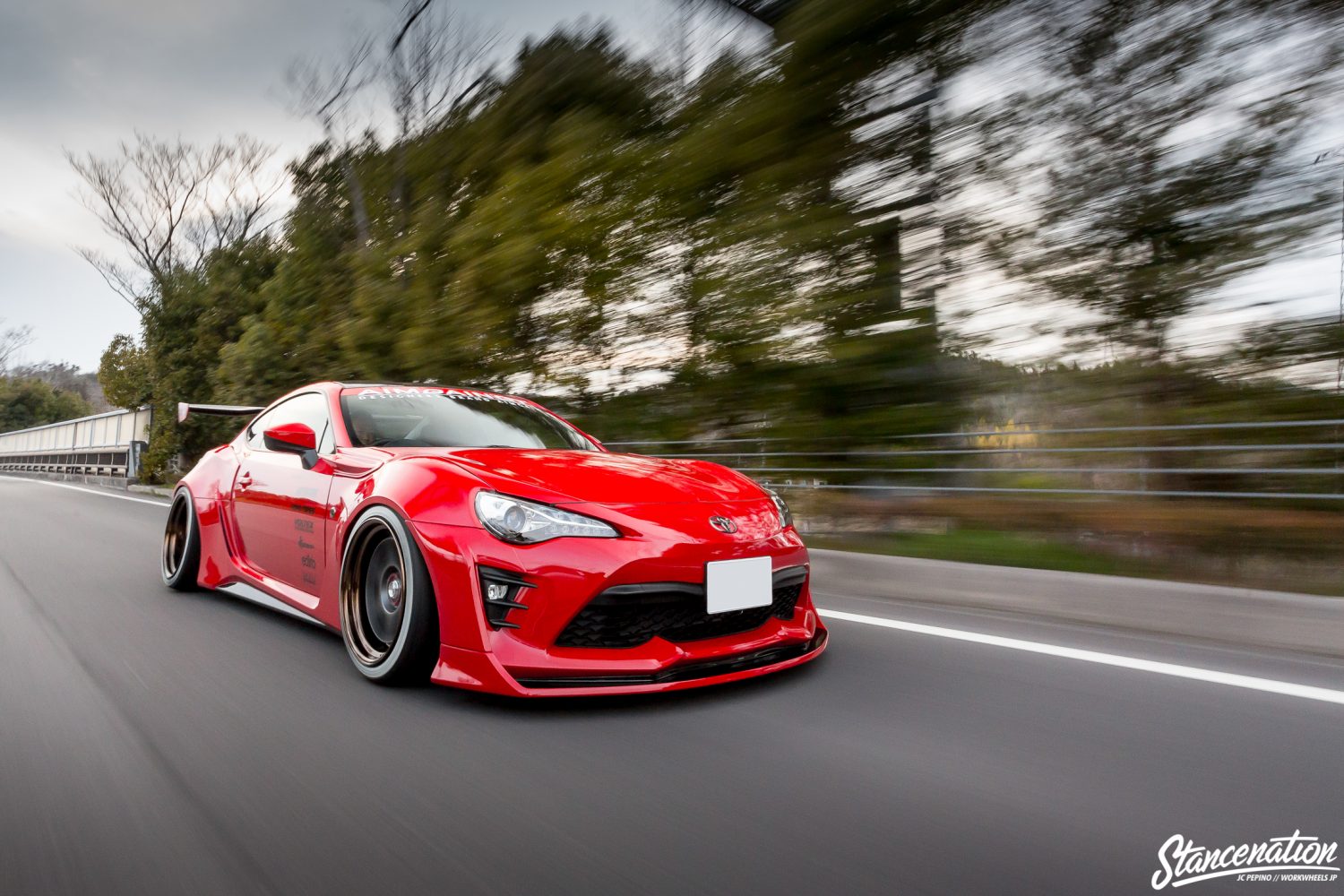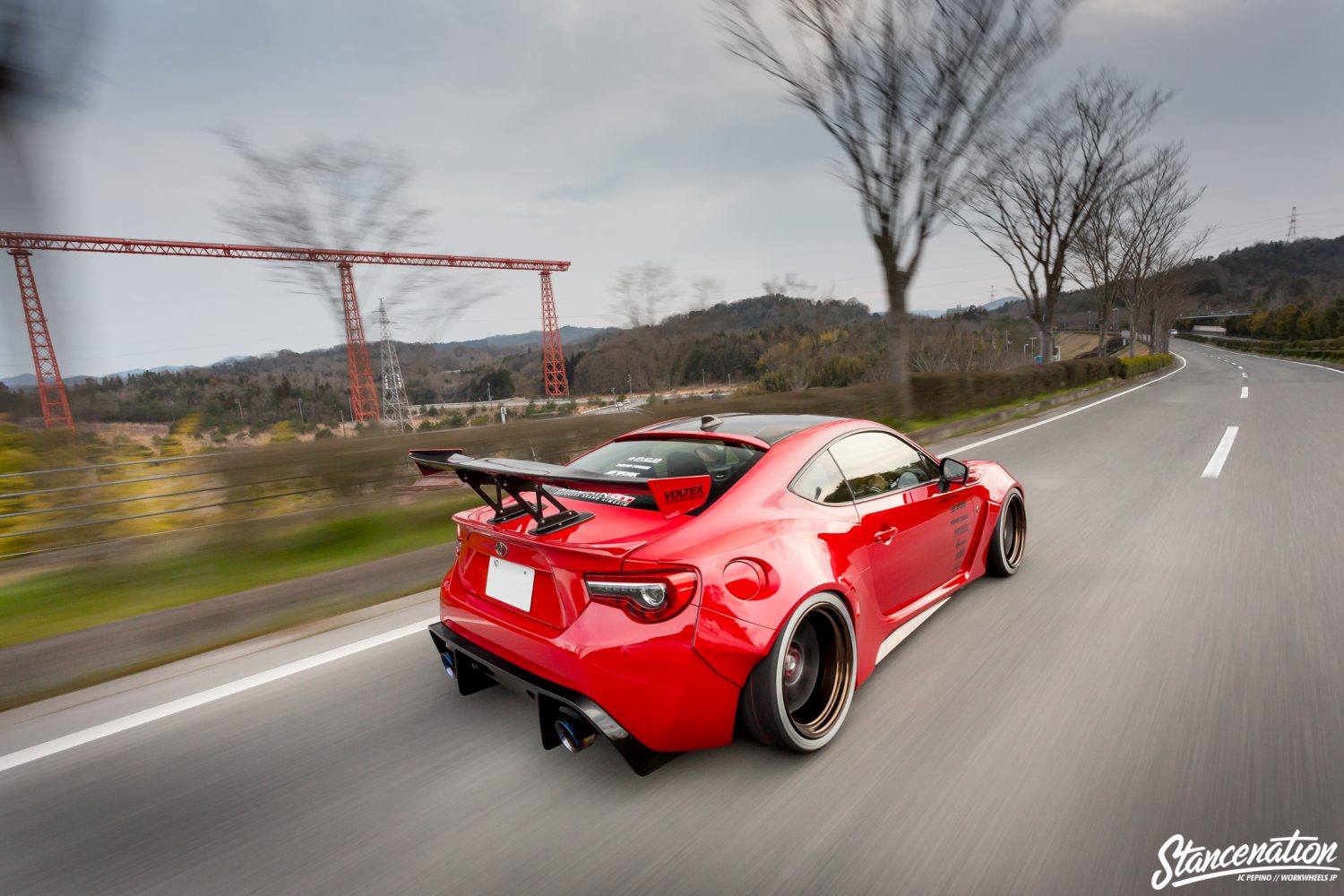 If you are interested in ordering our collaboration kit click here or email parts@stancenation.com
Full Kit Includes:
Front Under Spoiler (lip)
Front Fenders (all new fenders)
Sideskirts
Rear Overfenders
Rear Diffuser
Rear Trunk Spoiler
Price: $4000 + tax/shipping
Optional items:
Muffler Tips
Roof Spoiler
Demo Car specs:
Work CR2P Wheels
18×10.5 -7
18×11.5 -30
255/35/18
295/30/18