For many, the ultimate car is the Porsche 911. Spanning many years, with many different models and trim levels available, yet always sticking to a tried and true method, the 911 is beloved by many and disliked by few. Naturally, with so much popularity, modified examples are abundant and cross all kinds of styles. Of course, as with most things, there is a stereotype that exists for your average modified 911. This specific car is not your stereotypical Porsche build. It's name is Indecent 001 and it's here to challenge what the average person thinks about modified Porsches.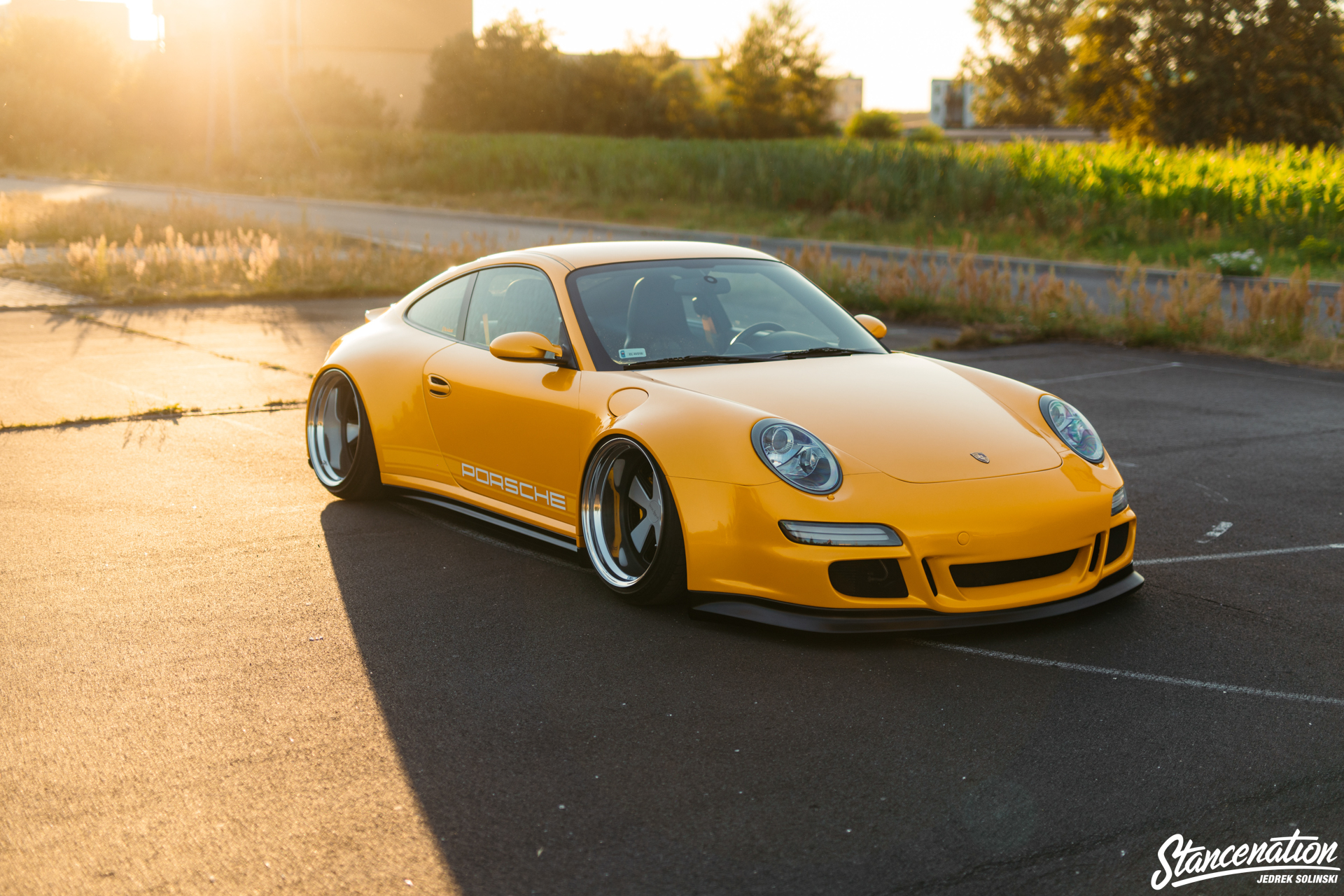 Now, I know what you're thinking. RWB (Rauh-Welt Begriff, of Japan) has practically trademarked the exaggerated wide body 911 look. And you're not wrong in thinking that. Nakai-san isn't the only person that's tacked wild over-fenders to a Porsche in recent years. But, he may just be the best, and at the very least, the most popular ambassador of that style. My counter is this. Sebastian, with his Indecent branded cars, has broken the RWB mold with these cars. Somehow, he's created something that is almost OEM-Plus in style, with GT3 touches at both ends, a classic looking ducktail spoiler, and of course those massive molded in fender flares.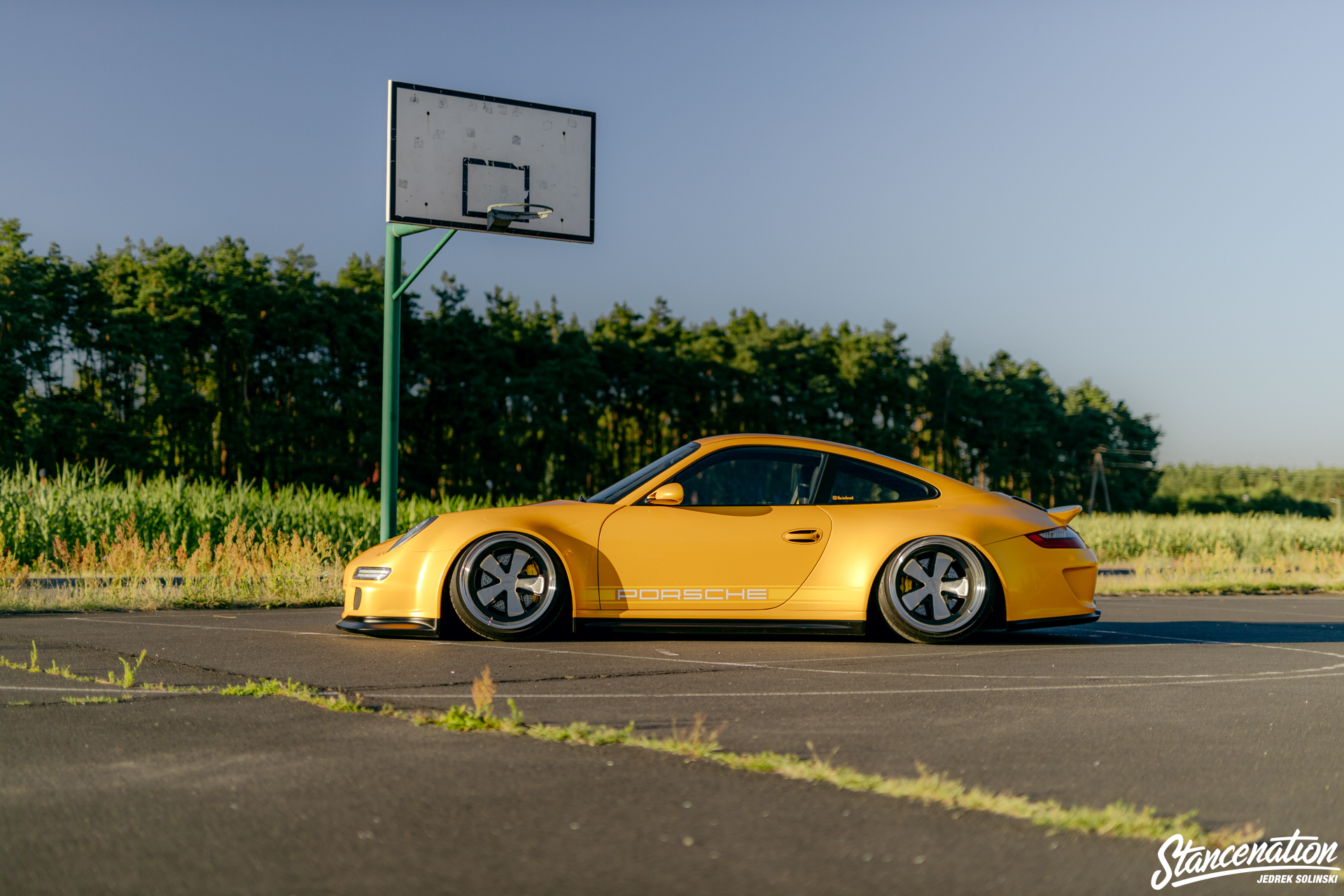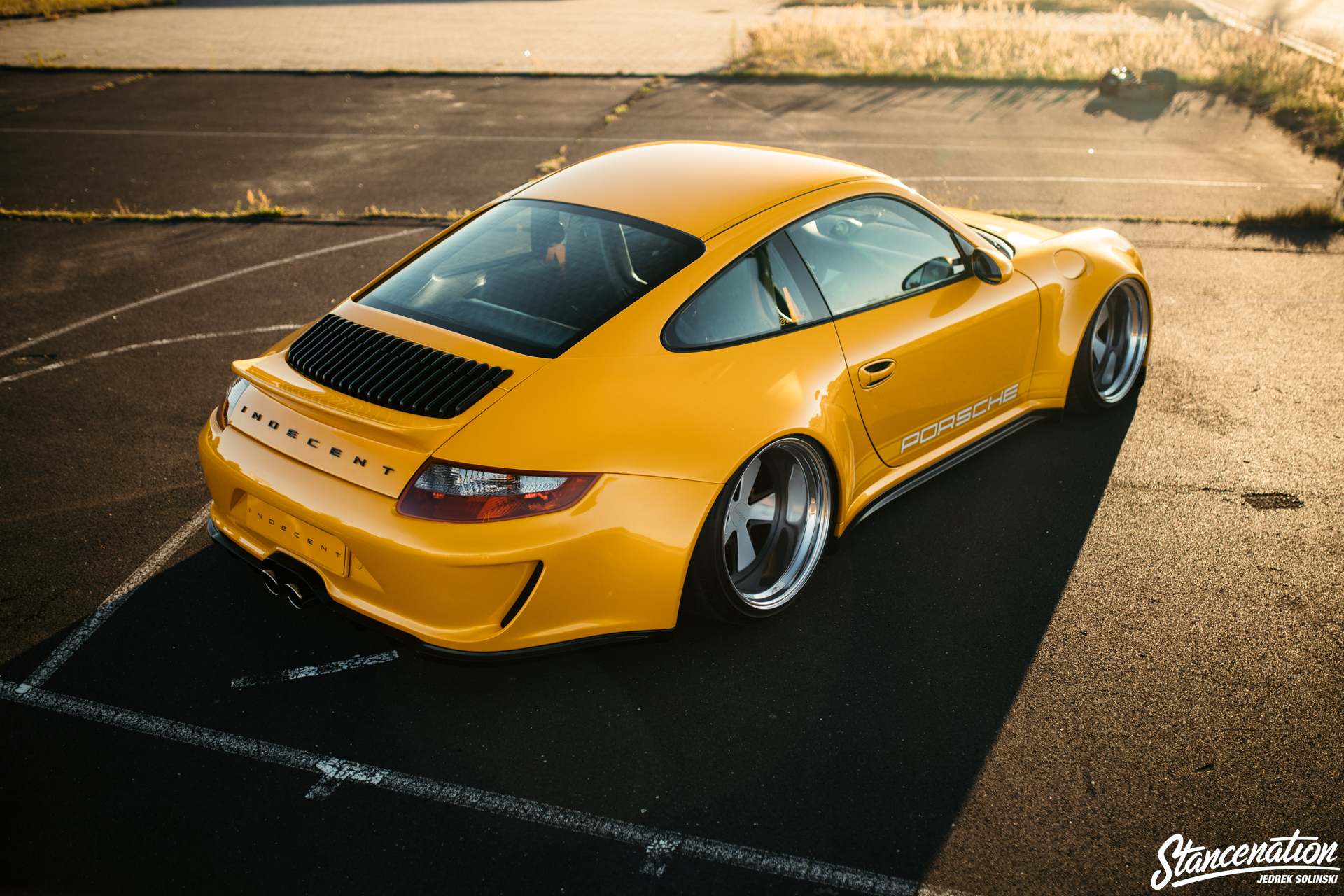 Indecent 001 has an origin story that is probably familiar to quite a few of our readers. Sebastian moved on from his previous project (a wild Dodge Viper that can also be found here on StanceNation) to something that would become the opposite end of the spectrum. He came up with this vision and stuck to a plan to make it happen. Naturally, things took longer than expected and as the stress of such a massive project hit Sebastian. At this point in the build he was headed down the path of building the car to fit the wheels that you see here, a MASSIVE set of Rotiform FUC. In a moment of despair, he put the wheels up for sale, ready to move on from the 997 and kick the entire project to the curb. Alas, fate stepped in. No one bit on the wheels, the specs were just too much to fit anything else. Sebastian kept at it, ultimately creating this beautiful 997 that perfectly fits the wheels that were destined to live under its massive arches.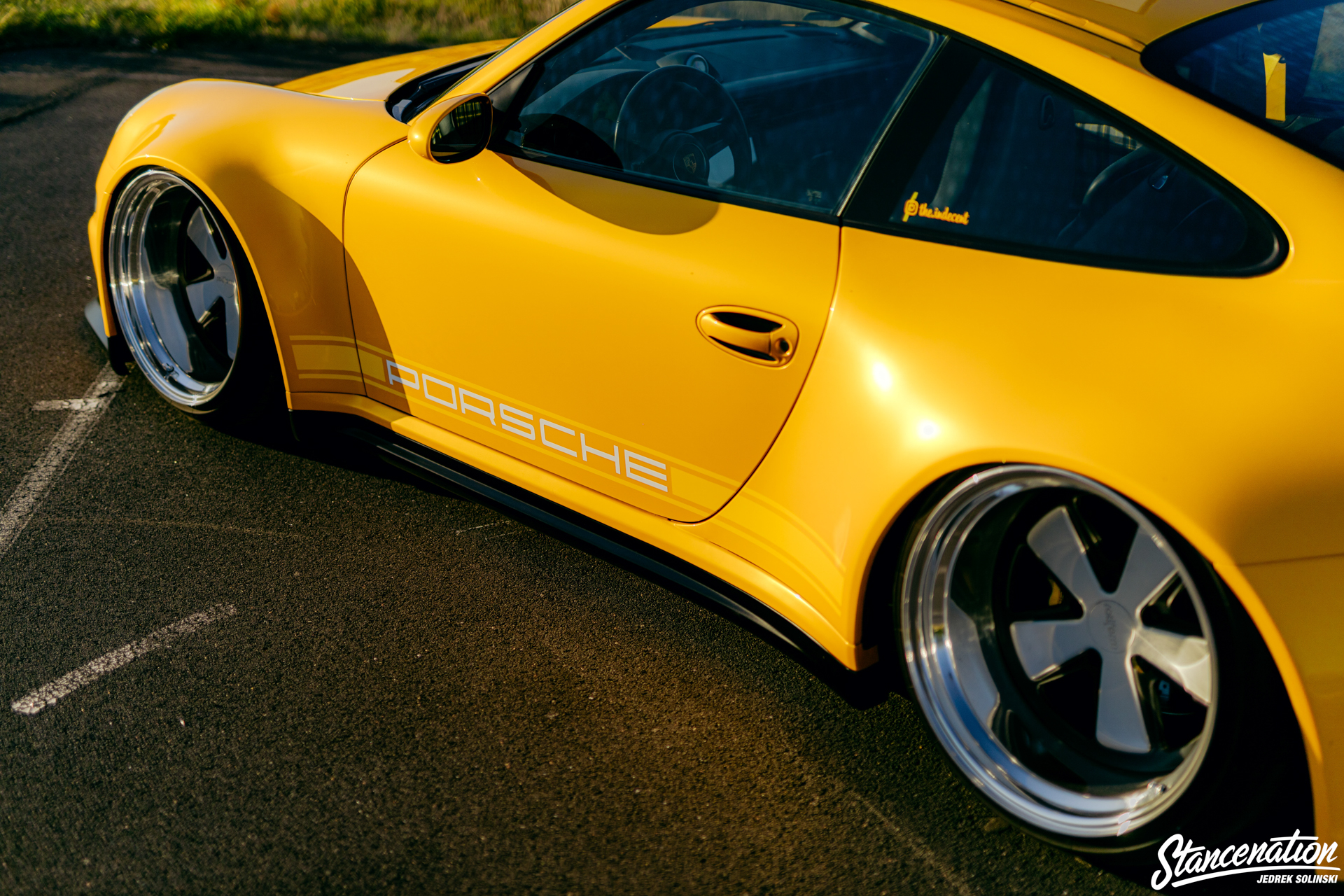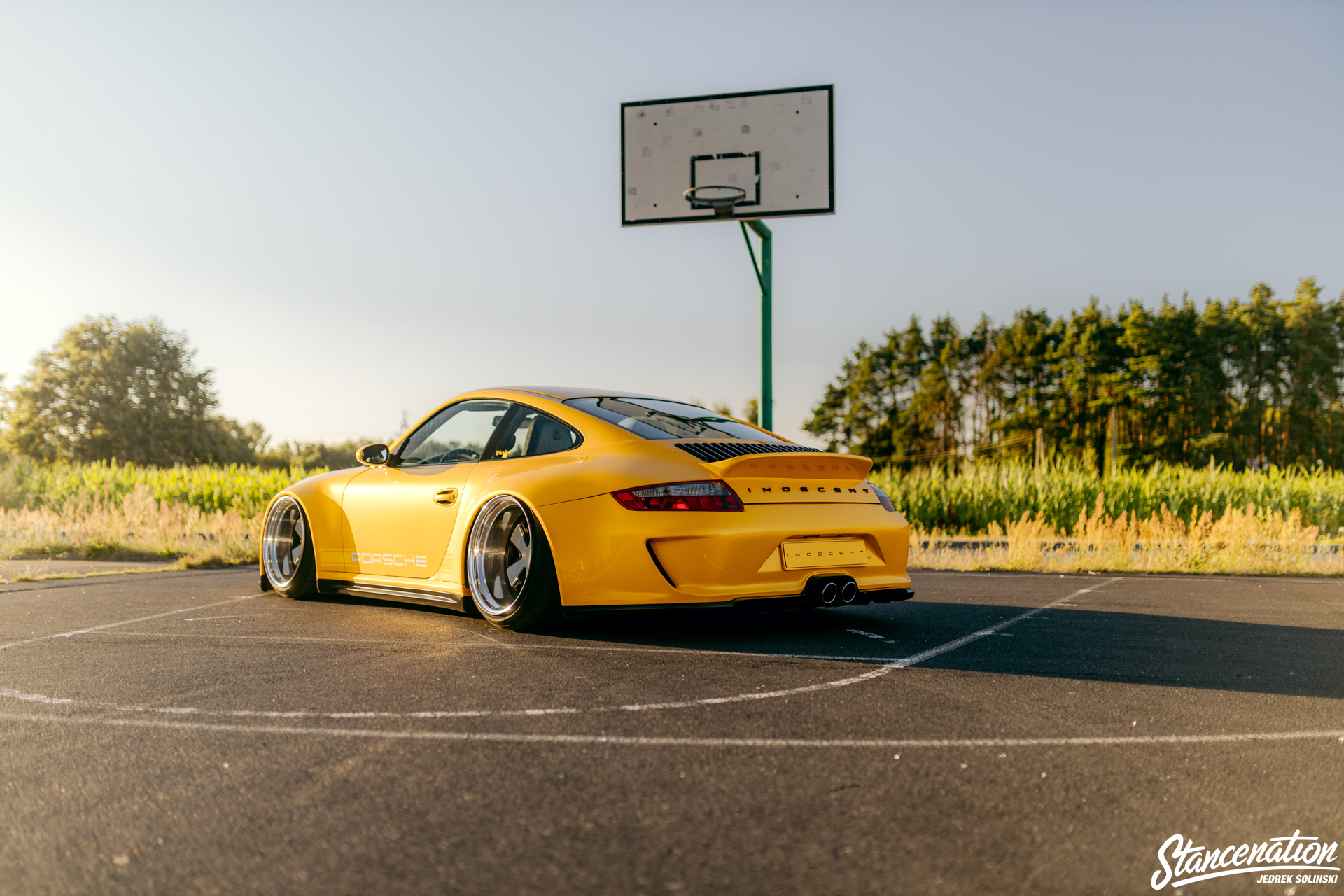 Along with other nods to iconic Porsche design throughout the build, this interior is both a tribute to timeless 911 design as well as a custom built masterpiece. Building on the 997's slightly modern take, Sebastian has pulled in some elements of both the past and present models of 911. All of the interior trim is blacked out, getting rid of the silver that these cars come with. The steering wheel is borrowed from a 991 model, which is a direct fit that modernizes the drivers view just subtly. Perhaps the most obvious change inside is the classic look of tartan material in the seats and door panel. Other touches include yellow belts and a yellow backed tach to match the rest of the car.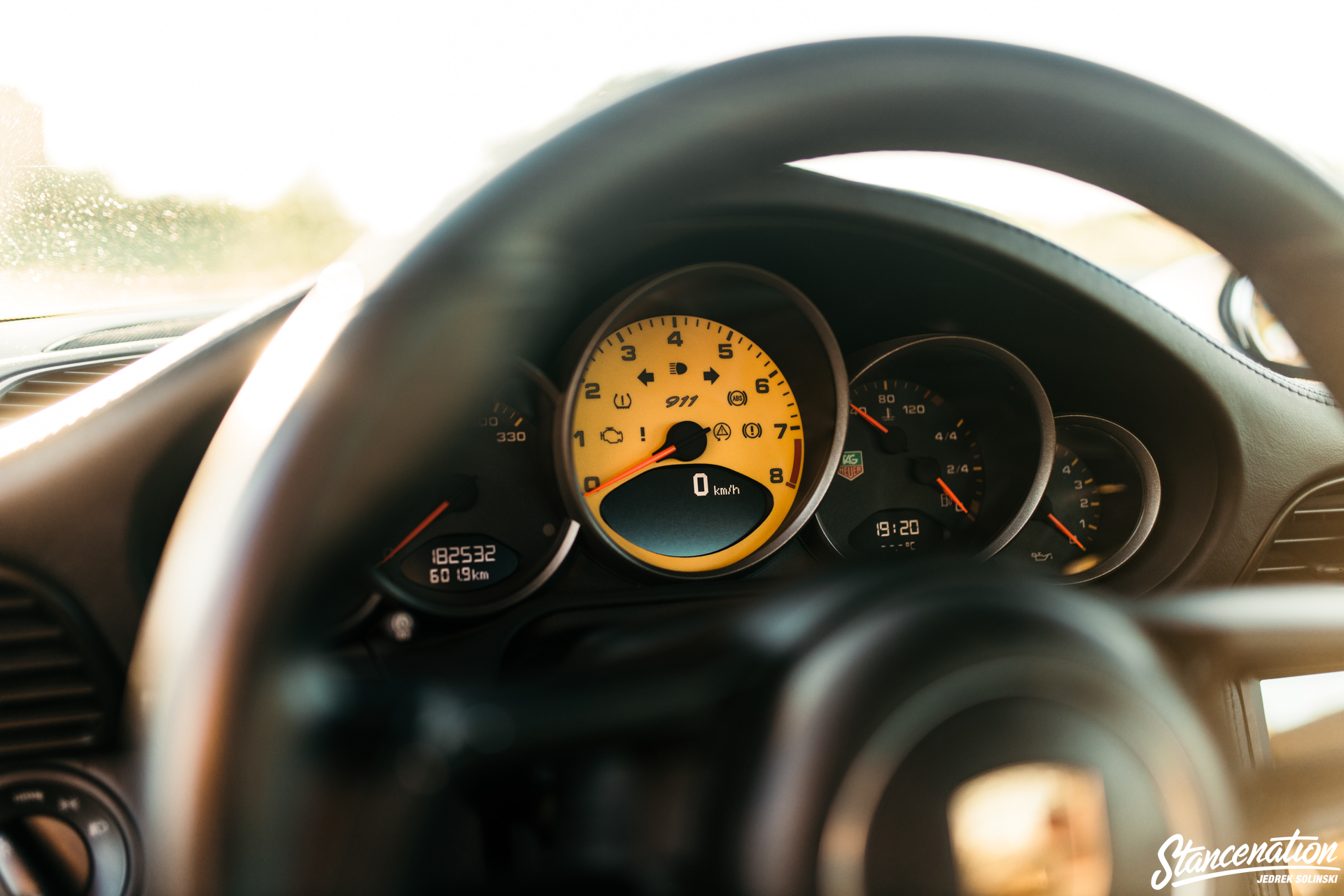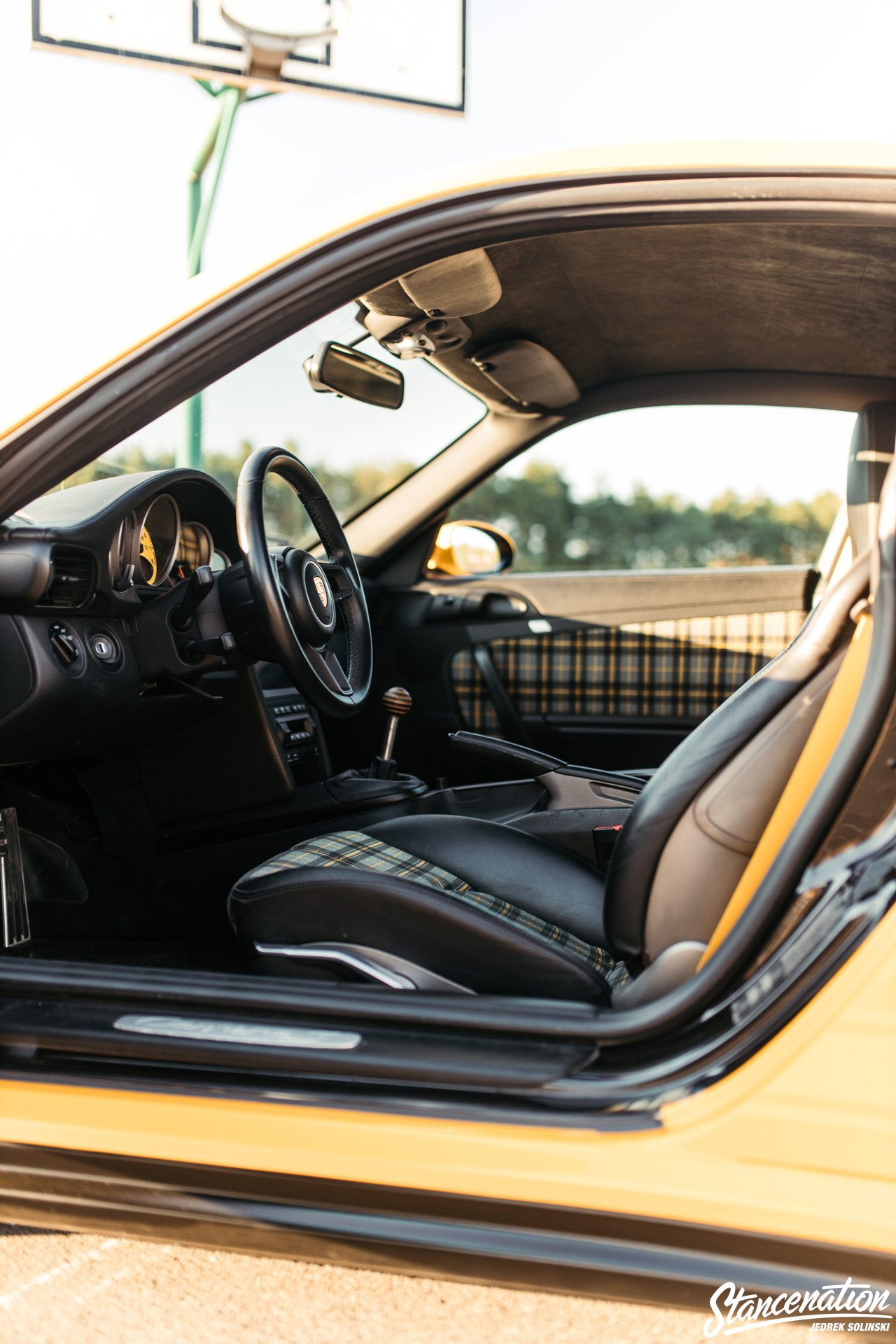 Sebastian's vision with his Indecent 997 was to create something that looks almost like it could have been a special offering from Porsche. His not-so-subtle wide fenders are flanked by details that are just subtle enough to make you question if they're modifications or original design. That's the true beauty of a build like this. When the overall design can ride the line between outrageous and stock, it shows that the builder has awareness and attention to detail. With more on the way, be on the lookout for the next Indecent builds, 002 was already a show stopper at SEMA 2023, Sebastian has big plans for Ultrace 2k23 in Poland.