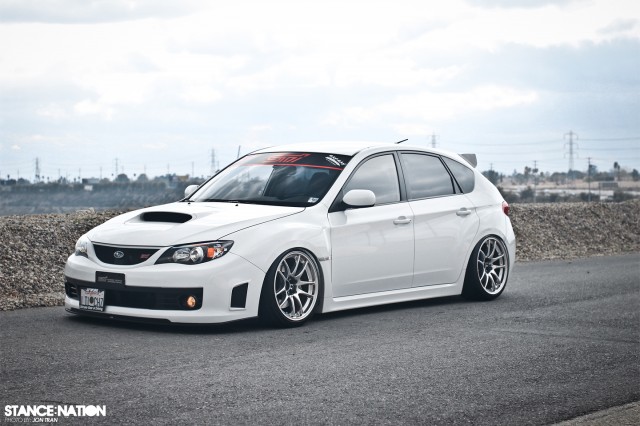 Here is a car that totally stole our hearts not too long ago. We first saw it during the Wrong Fitment Crew meet and greet that was held in Southern California a couple of weeks ago. To be honest with you, it's probably one of the most simple cars we've ever featured. As much as we try to encourage our fans to step out of the ordinary and do something different you just can't deny that when something something doesn't need fixing, why mess with it? We've always had a thing for STI's. Not too many cars have such aggressive presence right out of the box (thanks to those wide fenders) especially when fitted with a proper set of wheels and lowered a bit lot.
Photos By: Jon Tran exclusively for StanceNation.com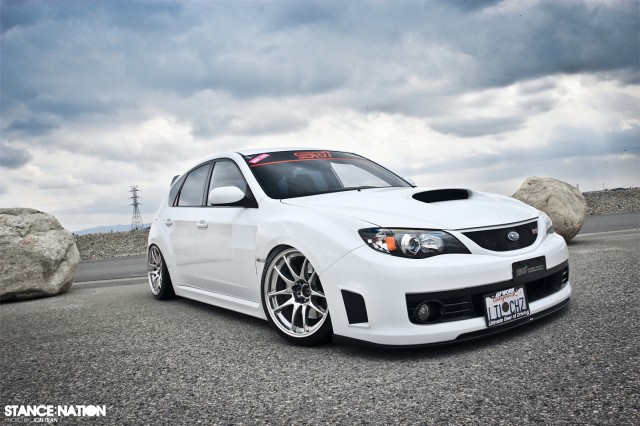 Now you may recall us mentioning that we were going to slow down with the amount of posts (which we did) to give our feature cars and event coverages longer exposure. On top of that, we've also been a little bit more picky about the type of cars we feature. We look for things like quality, passion and originality, though we still try to stay the same as we were when we first started our site showcasing plenty of cars that may lack the "quantity" of mods but certainly have the "quality". That's exactly the case here with Donalds' slammed Subaru STI. It's simple, has just a couple of noticeable modifications, but it looks absolutely phenomenal.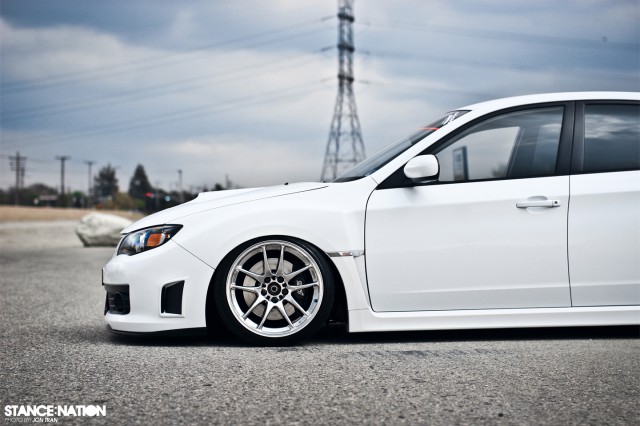 The reason why the car is so simple now is because motor wise it has been nothing but nightmare for Donald. It has blown three motors in the past 2 years since he bought it due to piston ringland failures. The good thing is that all of these were covered under warranty because apparently they were pretty well known issues with these cars. The car used to be the typical stage 2, turboback catless exhaust, cobb accessport, and a tune, but unfortunately that was all gone after the 2nd motor.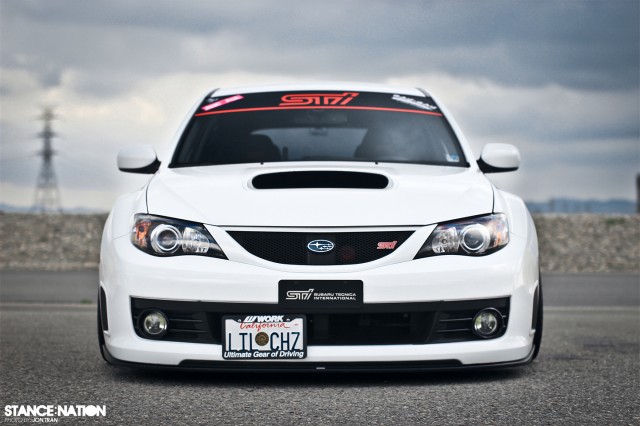 For a while, Donald decided to keep it strictly "good looking/form" and that is his ultimate long term goal. His future plans are mainly just to improve on the looks by possibly adding some side skirt extensions, more agressive front lip, rear lips, maybe some carbon fiber accents here and there, wider more agressive wheels of course, rear diffuser, and some adjustable control arms out back. "Function" is definitely one of those things that just doesn't I terse Donalds at this point. The car is daily driven to and from school, work, girlfriends house, you name it.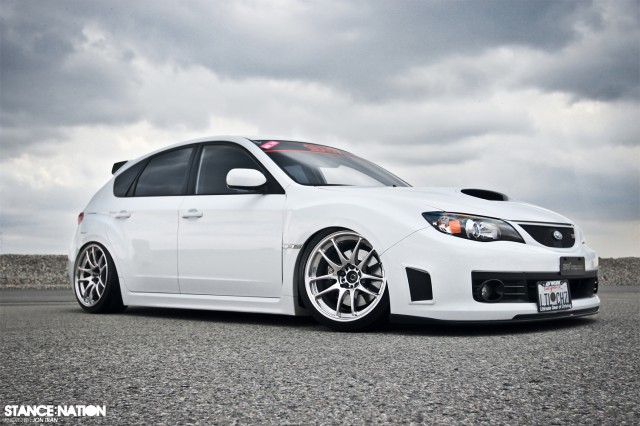 At the moment the car sits on BC Racing coilovers which happen to be one of the most popular in this "scene" of ours. Donalds also installed SPC Front Camber Bolts and mounted on a set of one of our favorite wheels ever, the Work Emotion CR Kai's! We can't stress enough how good they look on this sexy STi! They are 18×9.5 all around and are wrapped in Hankook V12 EVO tires sized at 245/35/18 on all four corners. Literally just a few millimeters of clearance, check out the photo below. Talk about precision! Big ups to Donald for pulling off such fitment especially on coilovers.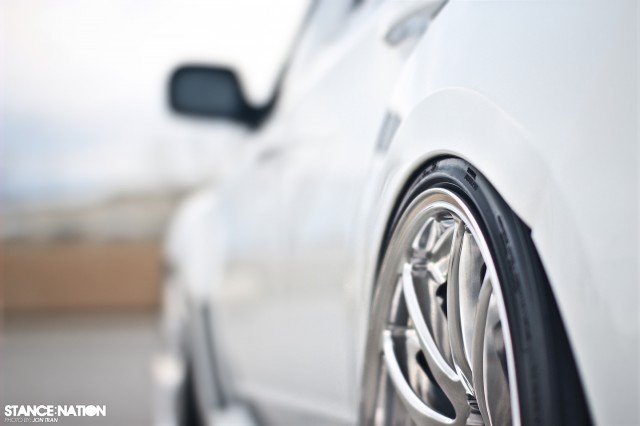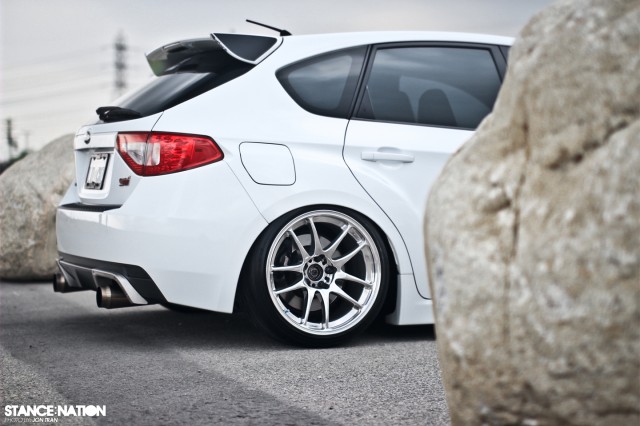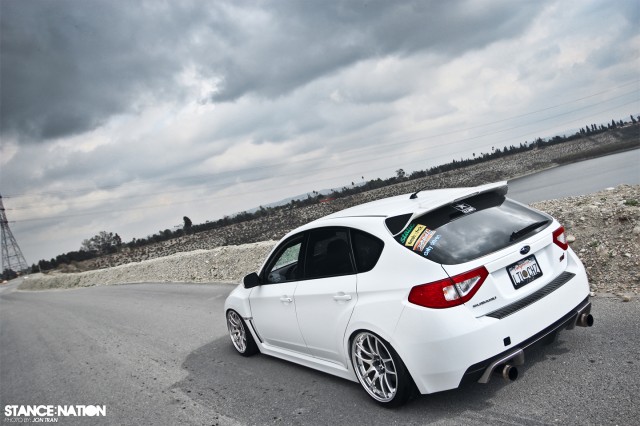 Exterior is pretty much stock besides that street sweeping V-Limited front lip. As always, we'll leave you with several more high resolution photos and of course a huge thank you to Donald as well as our awesome photographer Jon Tran for making the feature possible. If you think your ride ha what it takes to be on our site or ever Facebook fanpage please emails us at snfeatures@gmail.com with a couple of photos. We hope you all have a great weekend!