Every year somewhere around 400+ cars meet at Fuji Speedway for an event held by a Japanese shop by the name of Sessions. The event itself is called Sessions Platinum and it brings out some of the finest cars around, especially those with VIP styling and influence. We've shared random photos of this event before but never really covered it any kind of depth. Fortunately however one of our newest photographers (Rod) was able to make the event so we'll be looking at some of his photos over the next couple of weeks. First set includes about 15 photos that we hope you enjoy. Big thanks to Rod and an even bigger welcome to the team! Looking forward to more of your photos!
Photos By: AutonGraphic exclusively for StanceNation.com
Again, nothing sexier than a slammed big body. Maybe?
Matuun's S2000 sitting on a new set of wheels!
400+ cars in attendance! Gotta love it.
Loving this Mark X from Final Konnexion.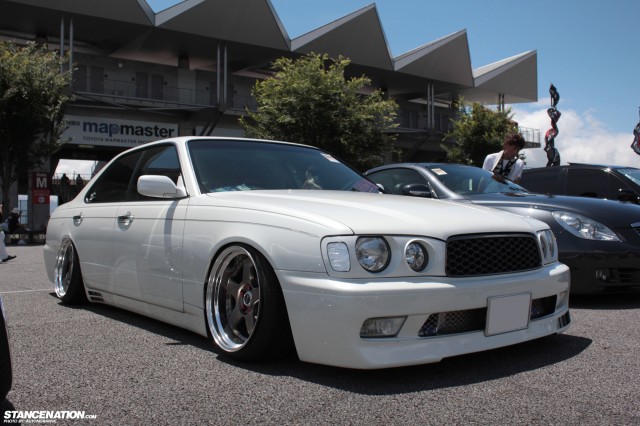 Clean Gloria.
Old school Crown with a twist.
Newer Crown looking just as good…
Another old school Toyota Crown.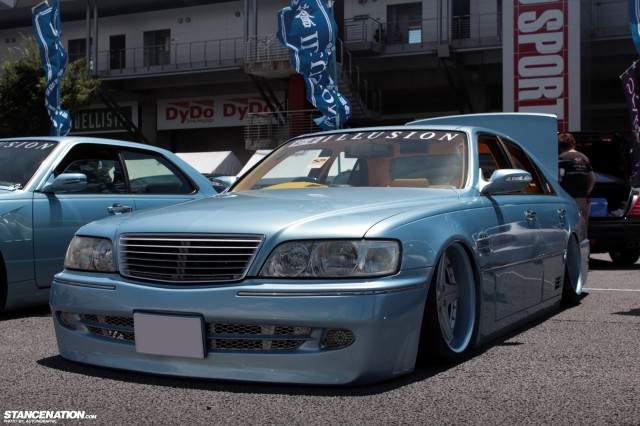 Can't go wrong with a Y33 Cima in Japan.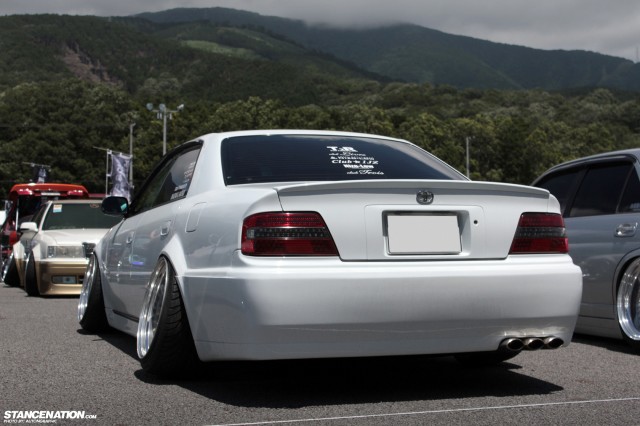 Talk about negative camber, this Chaser's got it!
Really diggin' those SSR SP3 wheels. Timeless wheel.
One of the most famous platforms in Japan, the UCF31 Celsior. Also known as LS430 stateside.
Another awesome Gloria.