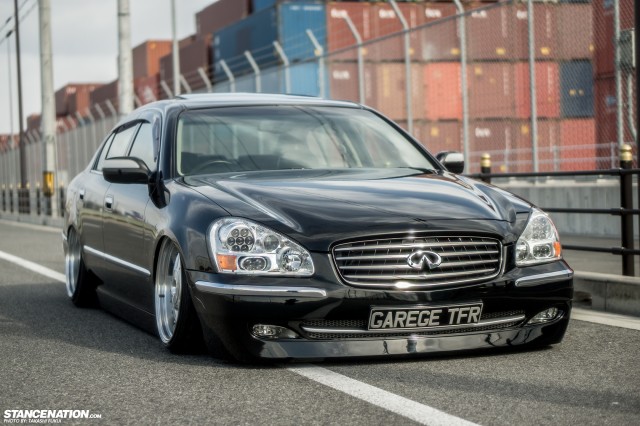 We haven't done this in a while. Actually, I don't think we've ever done it before. What exactly is "this" you ask? This is a huge photoshoot organized by a bunch of friends just for us. Our Japanese friend & photographer Takashi Fukui snapped a ton of random photos for you all to enjoy. While I won't have the entire specs list of these cars I will run thru just the basics so that maybe you can . First up is my very good friend Maekawa-san with his stunning Nissan Cima. Maekawa-san has been in the VIP game for decades. As a matter of fact, my friend Komuro-san (friend of Maekawan-san) tells me that for the last 15 or so years the Osaka based crew of Garage TFR have been running nothing but MAE wheels on their VIP rides. Unfortunately Komuro-san wasn't able to make the shoot but chances are that you have seen his W220 Mercedes Benz sitting low on MAE wheels before.
Photos By: Takashi Fukui exclusively for StanceNation.com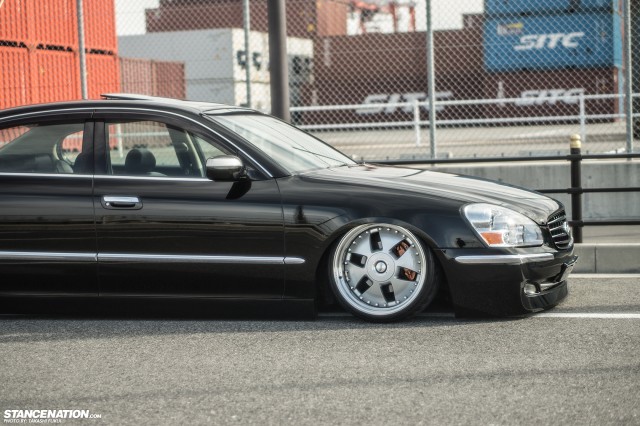 Up next we have a couple of photos of Issei-san's BMW 330i. It sits on a custom painted set of BBS LM-R wheels and some serious fender work. Both the hood and trunk are carbon fiber and up front it's rocking the CSL style front bumper. The colors are certainly eye catching! Big shout out to Issei-san for coming out!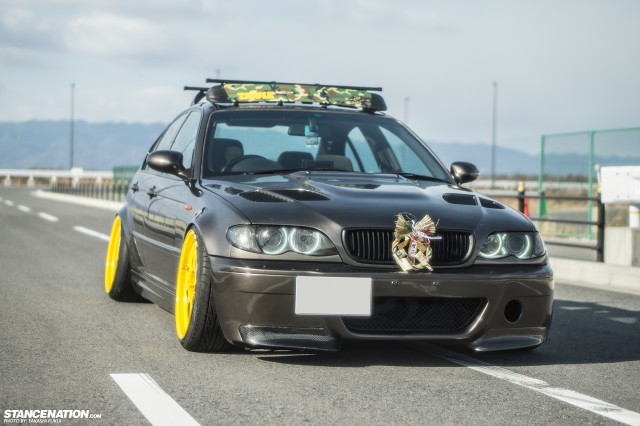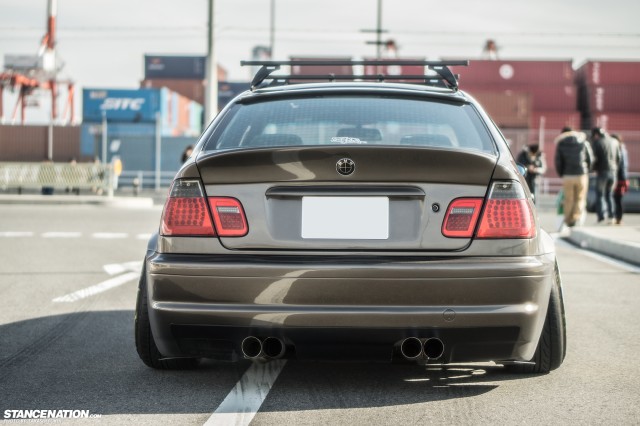 Here is a pretty damn sick Infiniti G37 sedan sitting pretty on Work Meisters. They are 19×9.5 (-1)up front and 19×10.5 +23 in the rear and are wrapped in 225/35/19 & 245/35/19 Goodyear tires. It is equipped with RS☆R Coilovers and a bunch of other suspension components such as SPC camber arms and moonface RC adapters.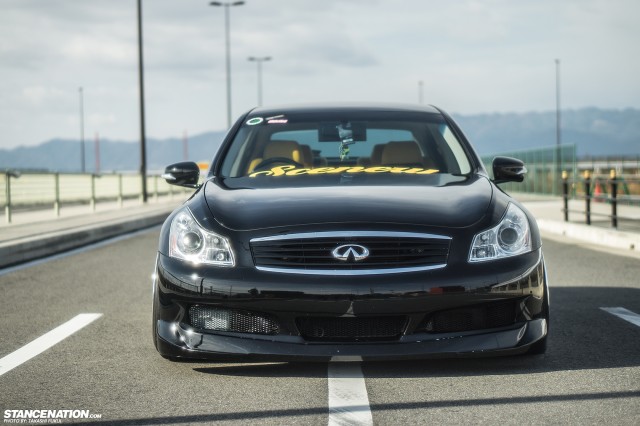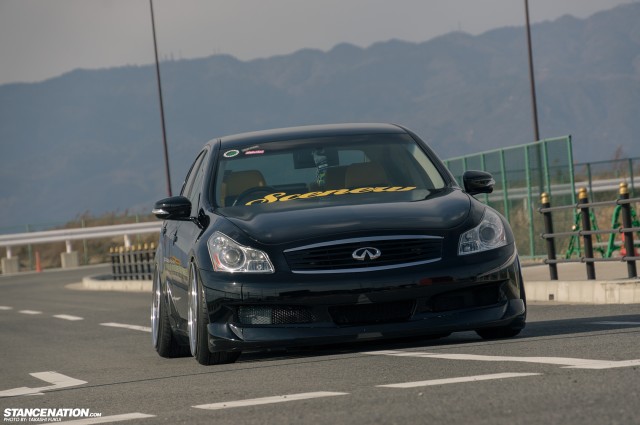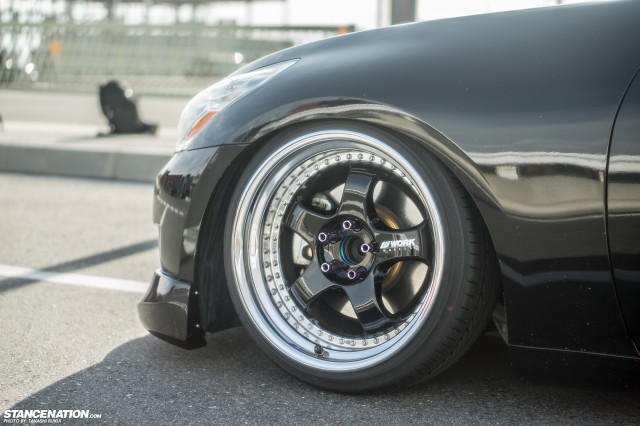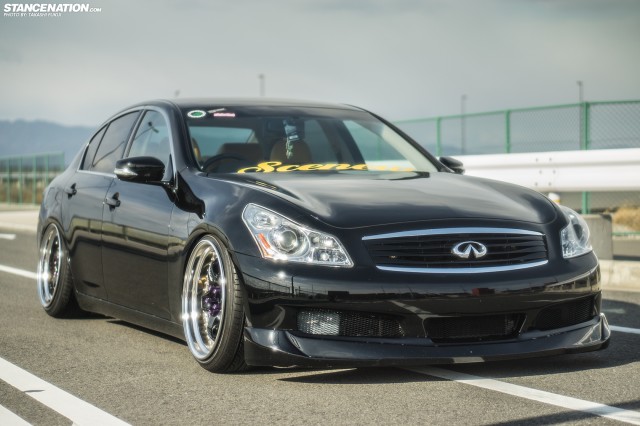 You've seen this Z4 before, right? Another one of our good friends by the name of Tsune. He is currently in the middle of redesigning a bunch of things on his Z4 for the 2013 show season so we'll save the best for later. This thing is static and daily driven all over Japan. Check out the finish of those ridiculously aggressive Work Meisters!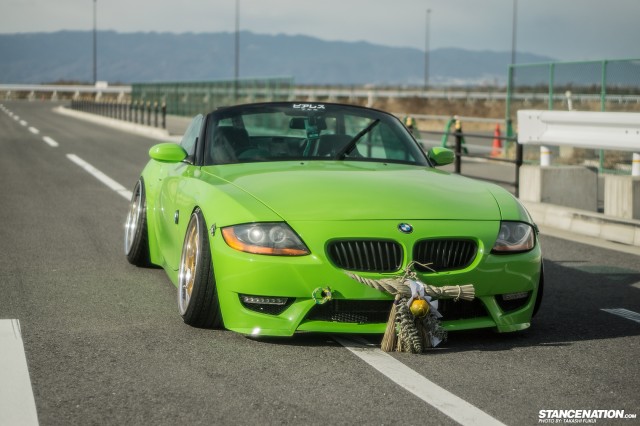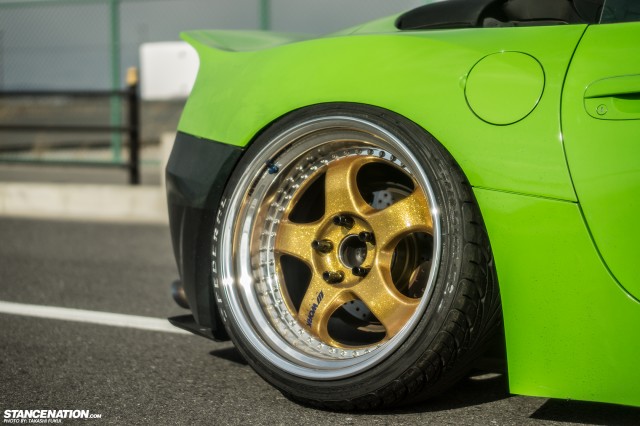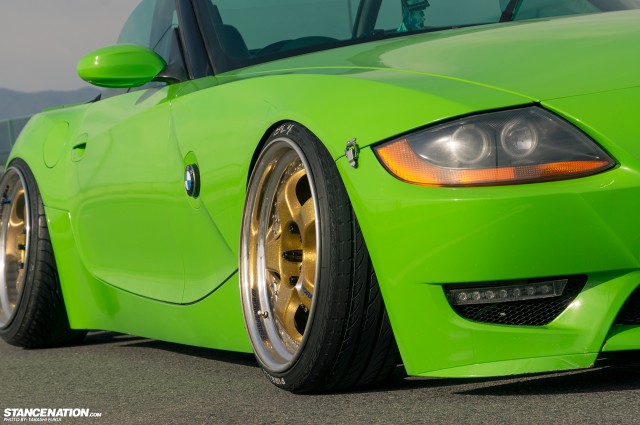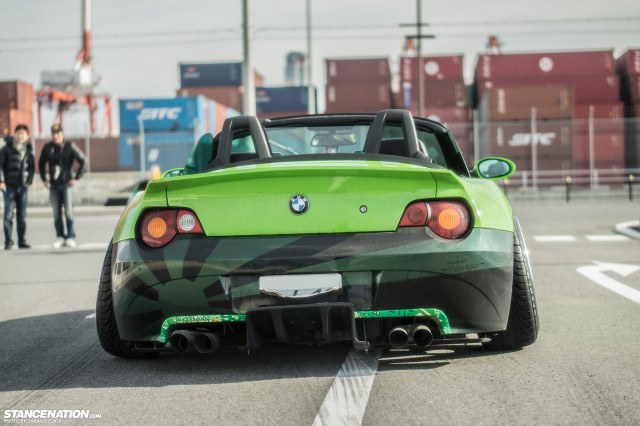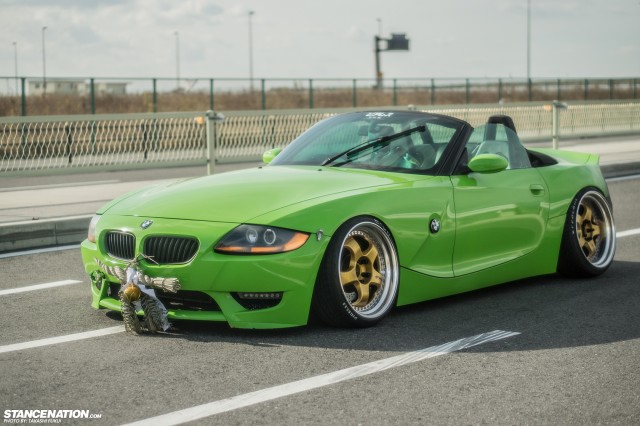 Female owned Nissan Cima here. Rolling on a set of 20 inch shoes and looking damn good with custom aero, this is far from your ordinary Cima/Q45. Big shout out to all the ladies in this scene of ours, much respect to all of you!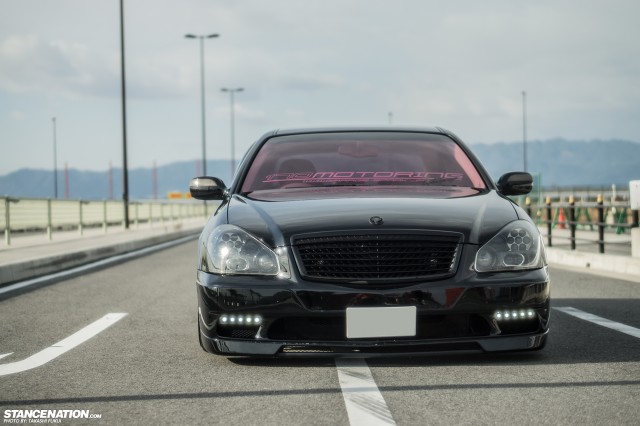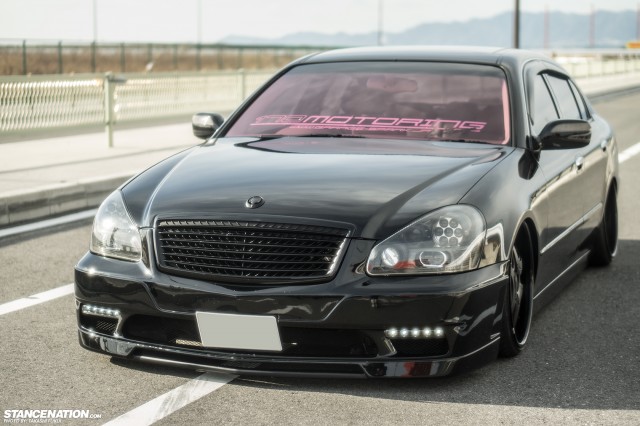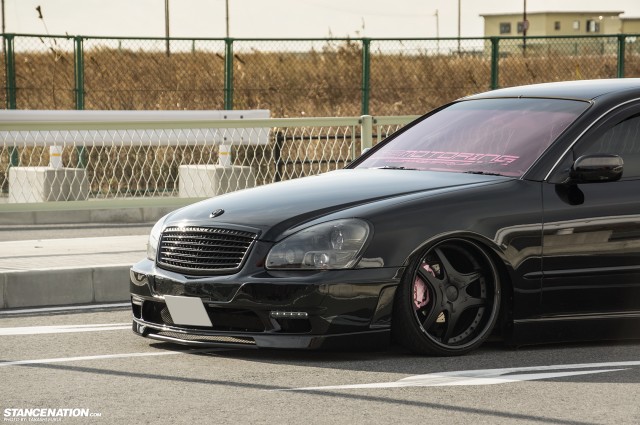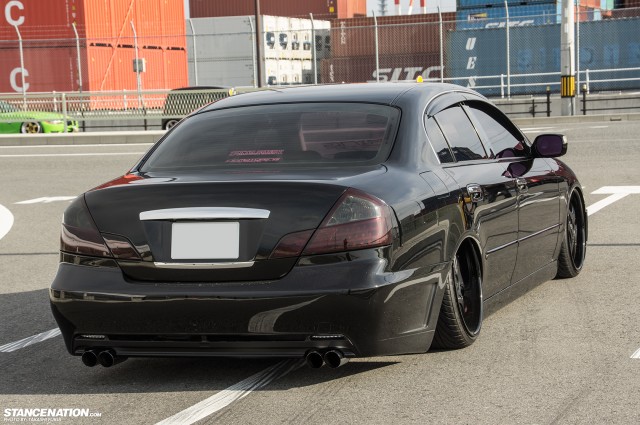 I absolutely LOVE this Subaru Legacy wagon. 26/28kg spring rates on the coils and a gorgeous and not so common set of Advan Model 5's is where it's at. There is a good chance that we'll have more on this car very soon so be on the lookout!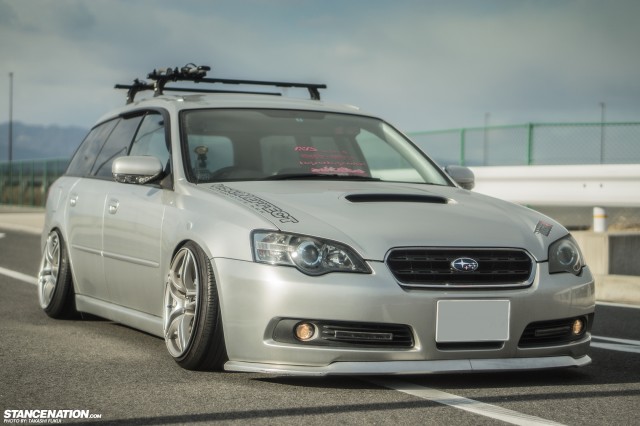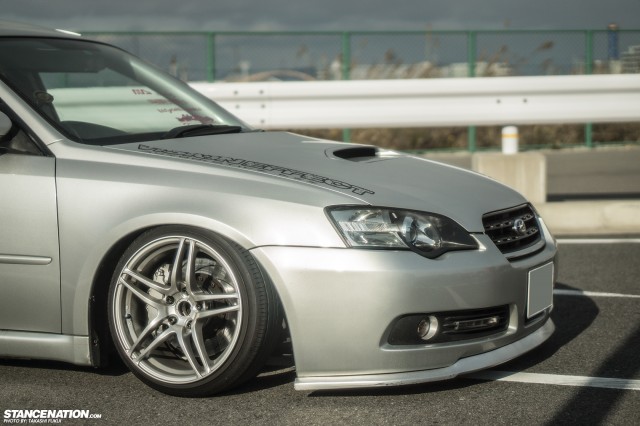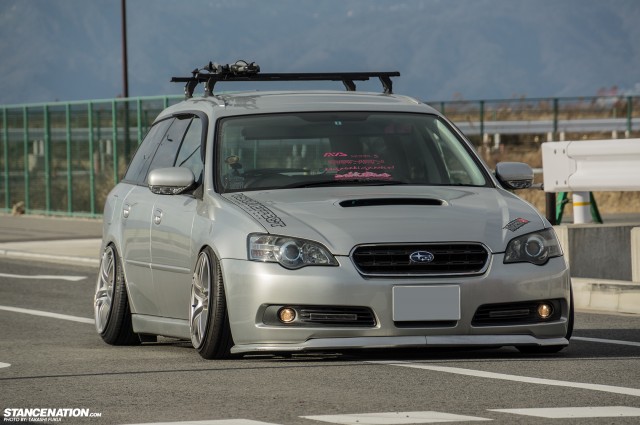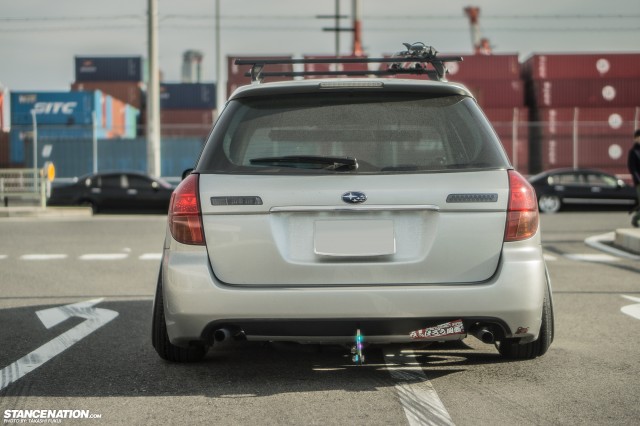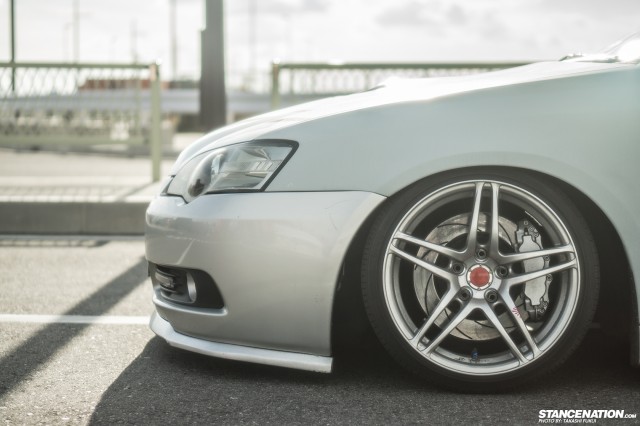 This '12 GRX130 Toyota Mark X has been all over the Internet recently. It belongs to Masashi-san and sits on custom finished Gold Work Meister S1 wheels. Sizing is 19×9.5 +4 up front and 19×10.5 +10 in the rear and it sits on HKS coilovers. Masashi hasn't had the car for too long but has already done plenty of things with it. I'm looking forward to seeing what he has in store for 2013!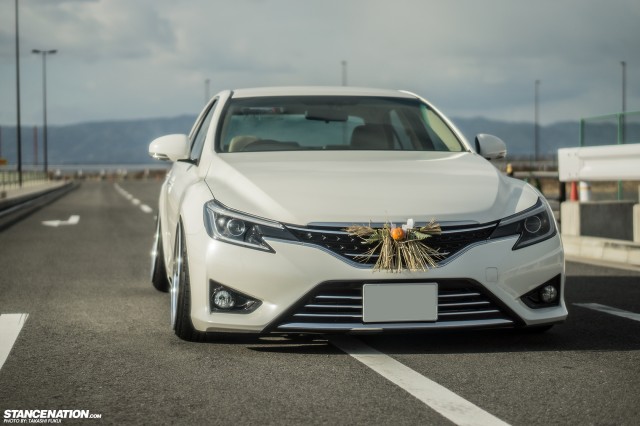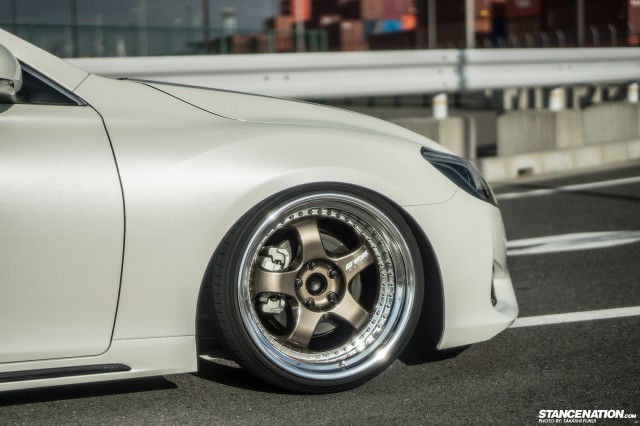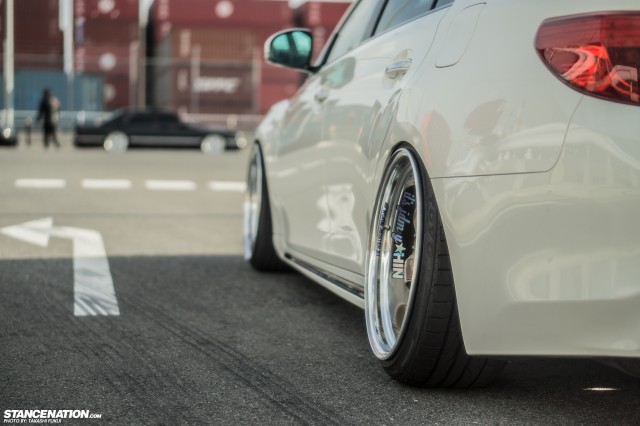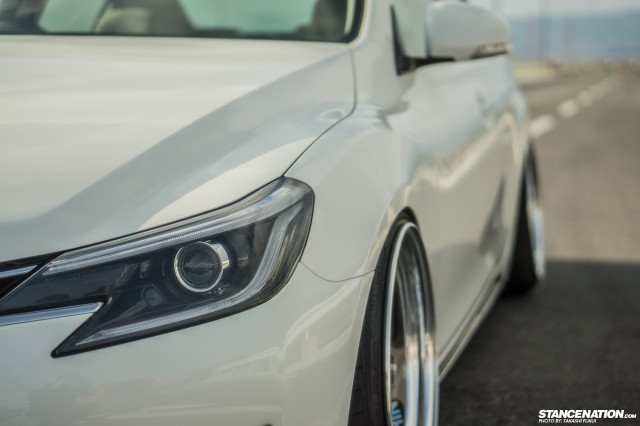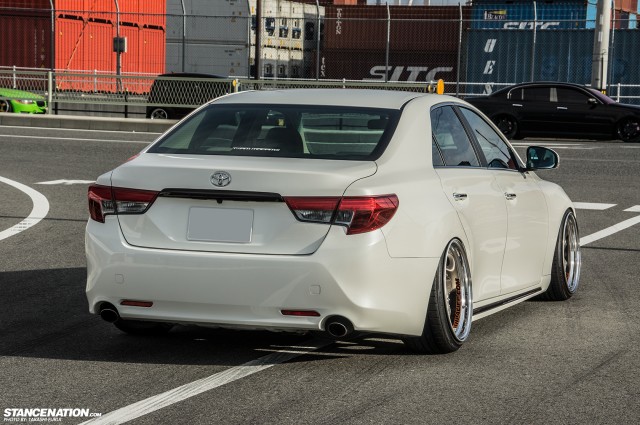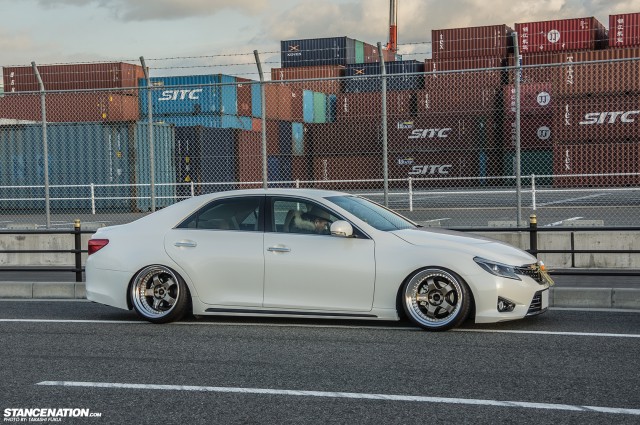 Kazuya-san's aggressive BMW here. Up front he is rocking 19×9 Agio SWR ULTRA CCV wheels and in the rear a set of massive 19×12's! Wish I knew if there were any engine mods but I don't. Hope you enjoy the photos at least.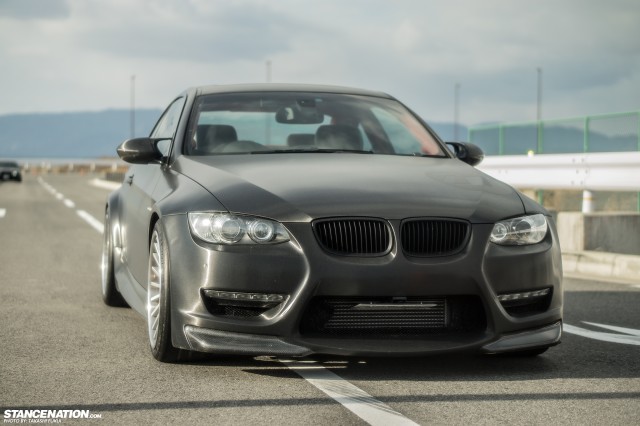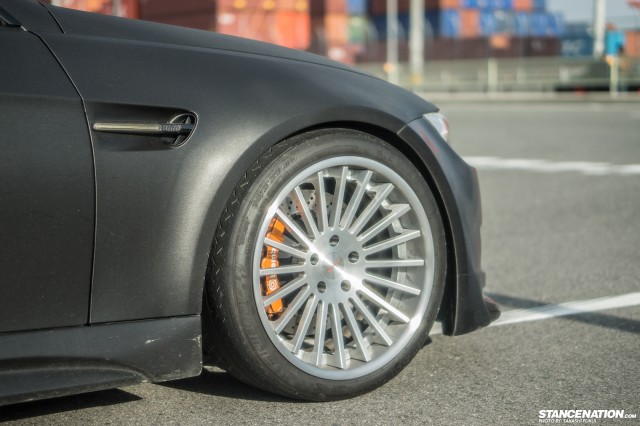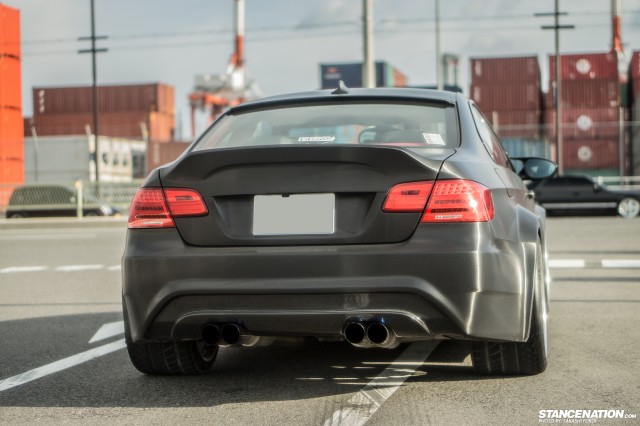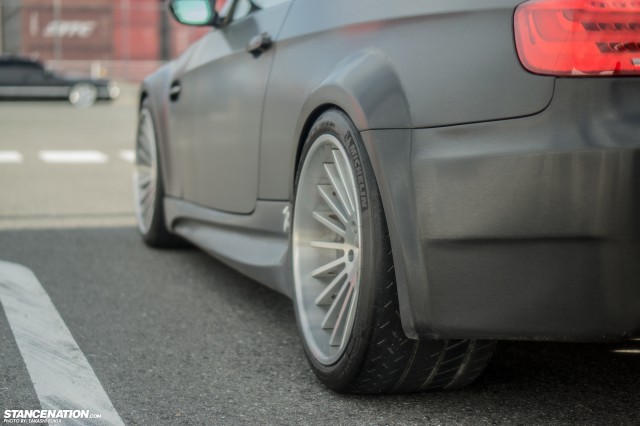 Gotta love big bodied cars such as this BMW 7 series.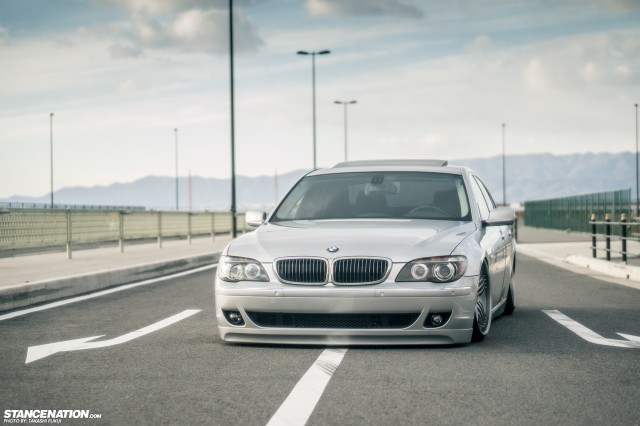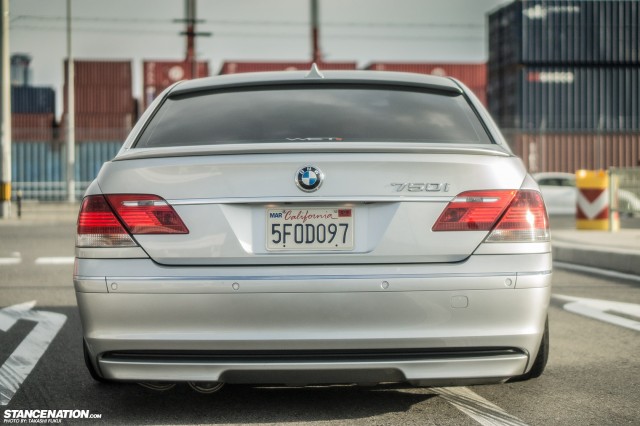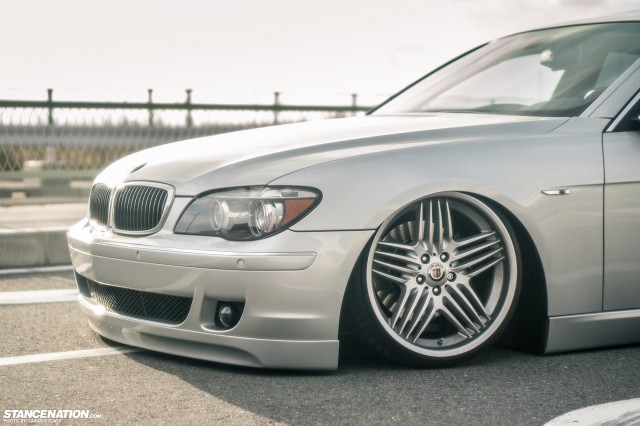 Last but not least is my friend Beeyan-san from the Osaka area. His Toyota Wish sits on a set of Work Meisters as well (see the pattern here?) sized at 18×8.5 all around and wrapped in 205/35 tires. Want to talk camber? Fronts currently sit at -10 degrees while the rears are at -16! Oh and yes, this one is on coilovers as well. Pretty impressive stuff if you ask me.