Writing for StanceNation has brought me all over the globe. Destinations like Japan, Malaysia, and Australia have enlightened me with their fair share of exquisite builds. One of the best perks would have to be the fact that I never have to leave the comfort of my home to travel to these places to see them. This build is an exception as I can leave my house to go see it, but with the beautiful pictures in front of me shot by our magnificent photographer,Randy Goco, I think I'll stay in today.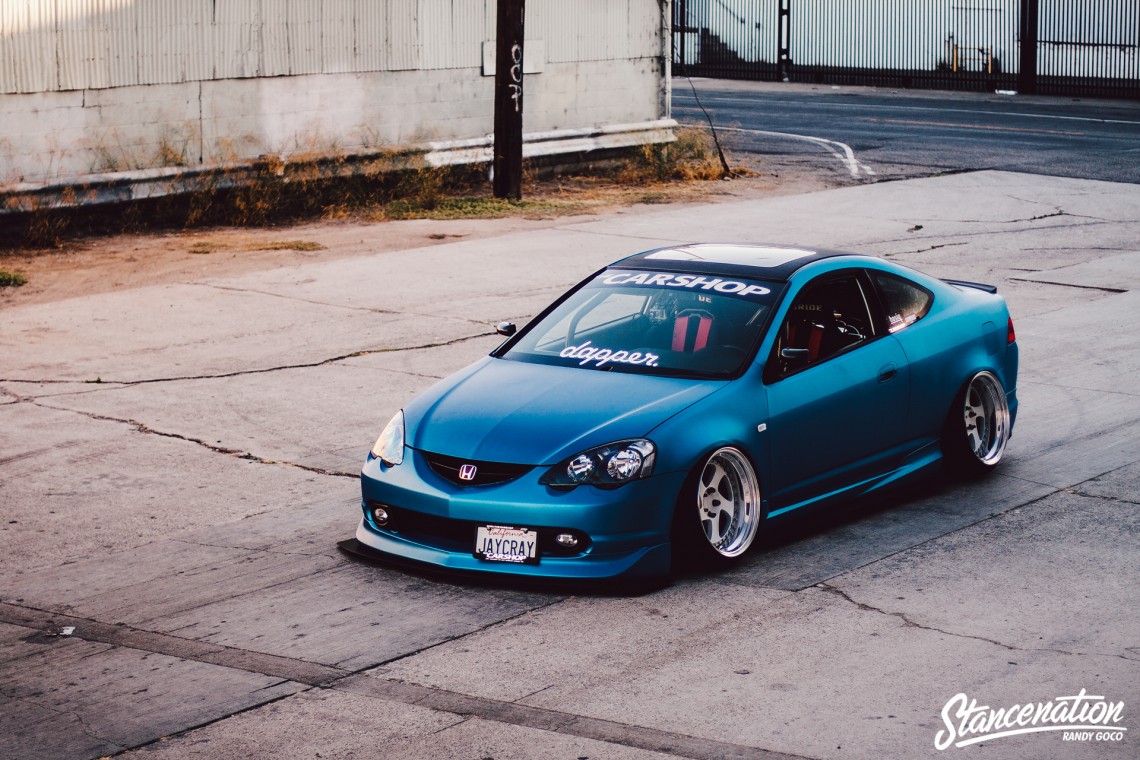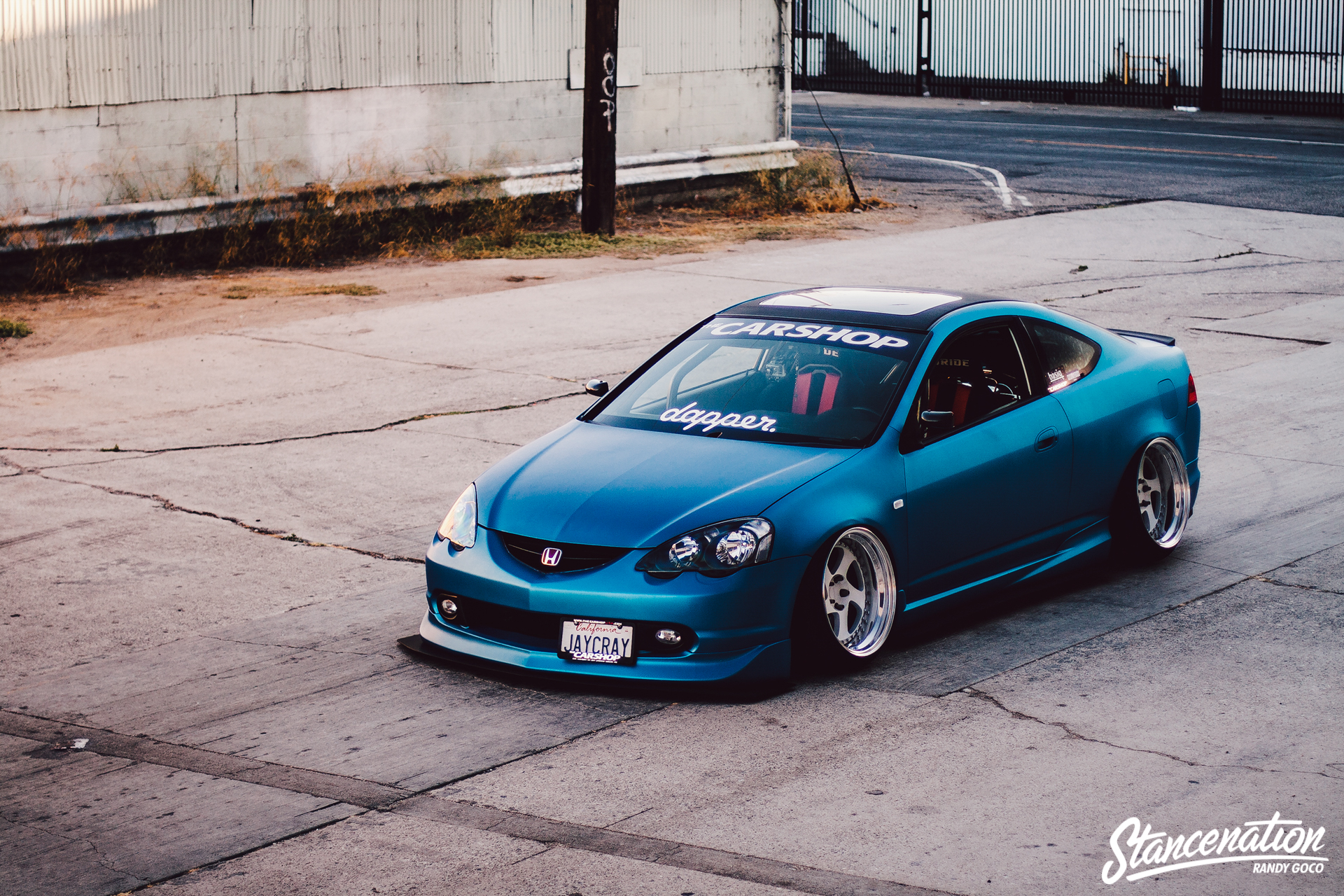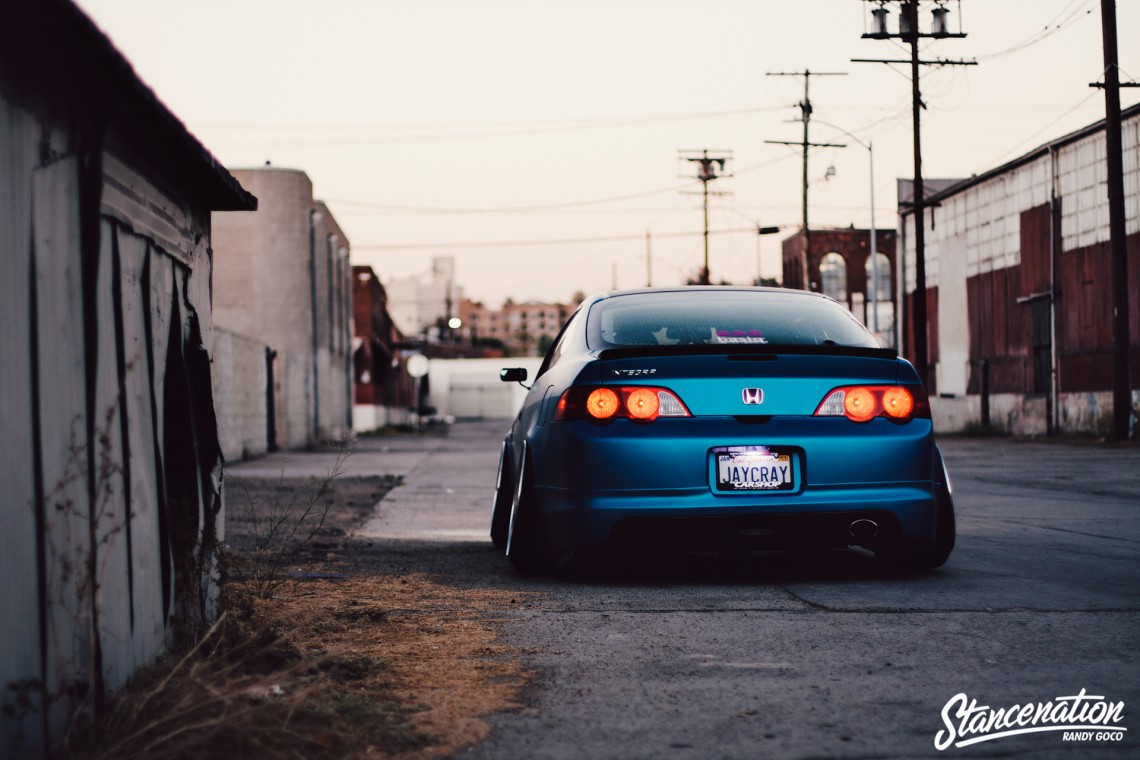 If you are from Southern California, this car may be familiar to you. If anything, the license plate is a dead giveaway if you haven't been following his build. This beautiful RSX belongs to Jerald Yutadco of Los Angeles. I remember with fond memory of a then white RSX that was slammed to the ground – and a subject of my admiration. It still is, just now bathed in a striking metallic blue.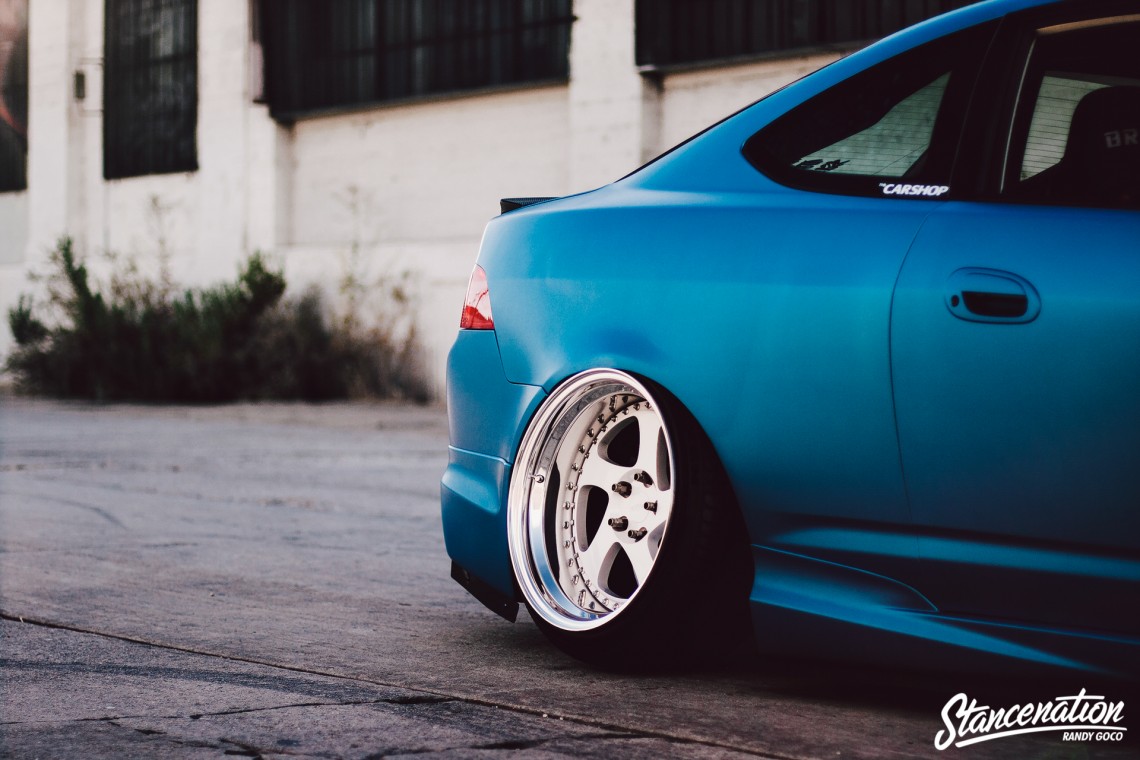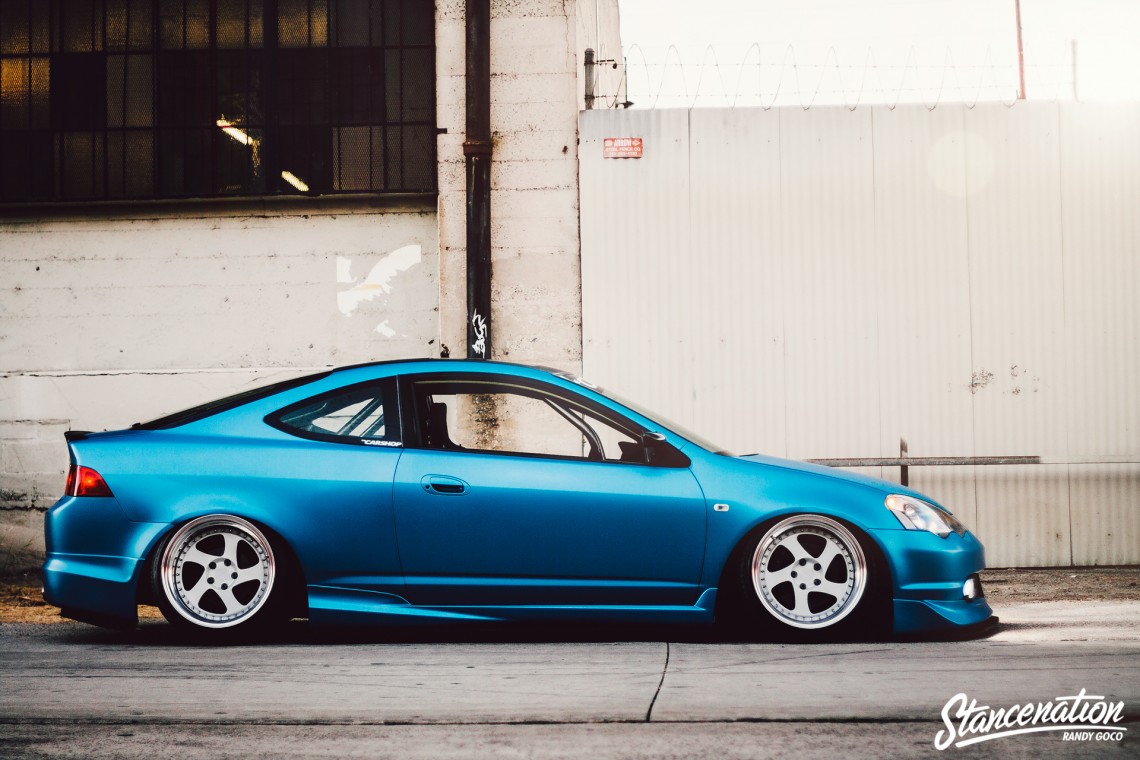 Starting with the exterior, this DC5 sports a Mugen kit all around, extending the lines of the car as well as giving it a much meaner look. White Rotiform TMB's with chrome lips coming in at 18×9.5 -6 in the fronts and 18×11 + 0 in the rear, pair beautifully with the blue. Flawless execution.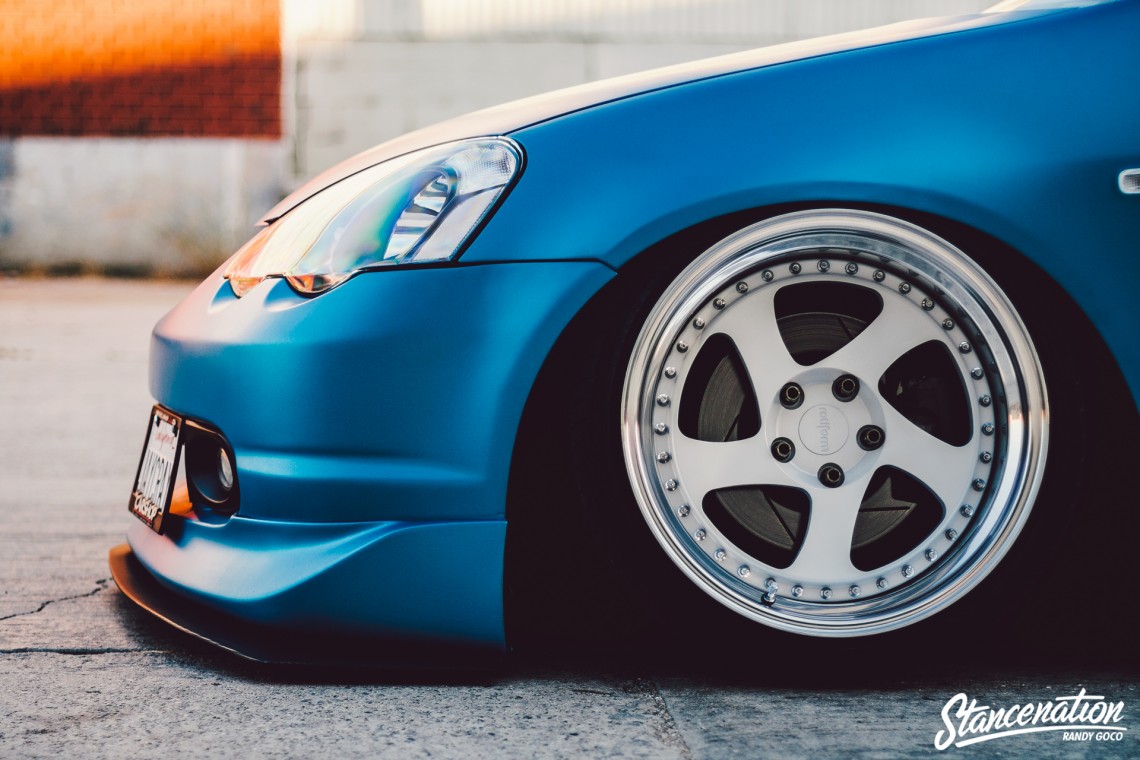 Take a look at the close up. With the fender sitting in between the barrels edge and tire, Jerald has achieved perfect stance harmony.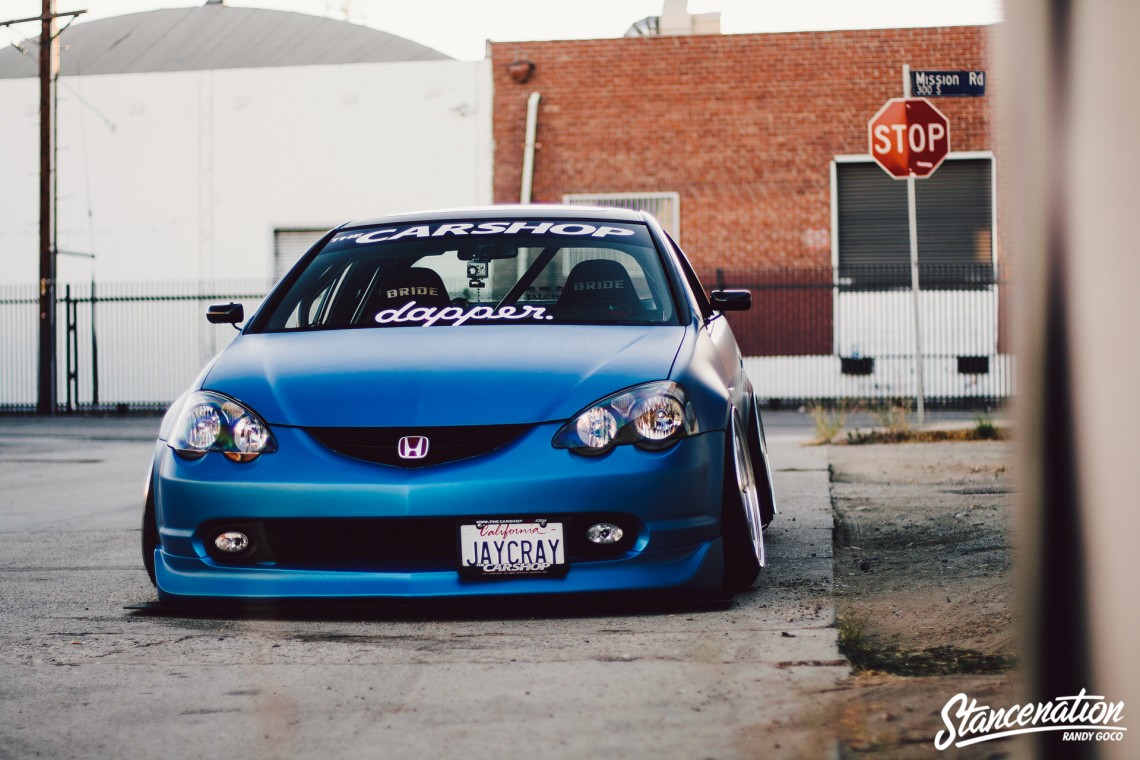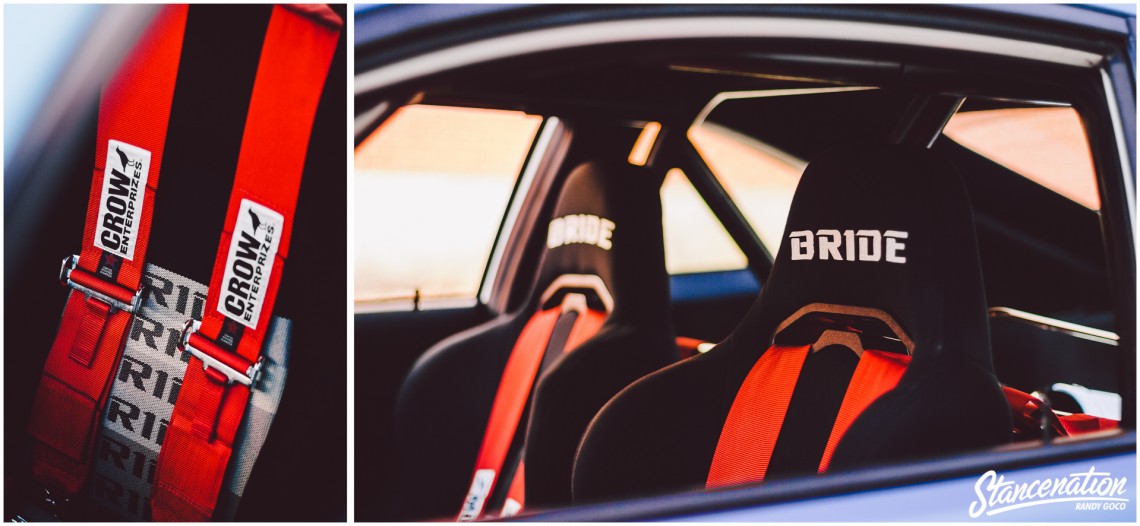 The interior of this car is unparalleled in any DC5 I have ever seen. Rocking Bride bucket seats coupled with Crow racing harness, Jerald even modifies the safety instruments within his vehicle.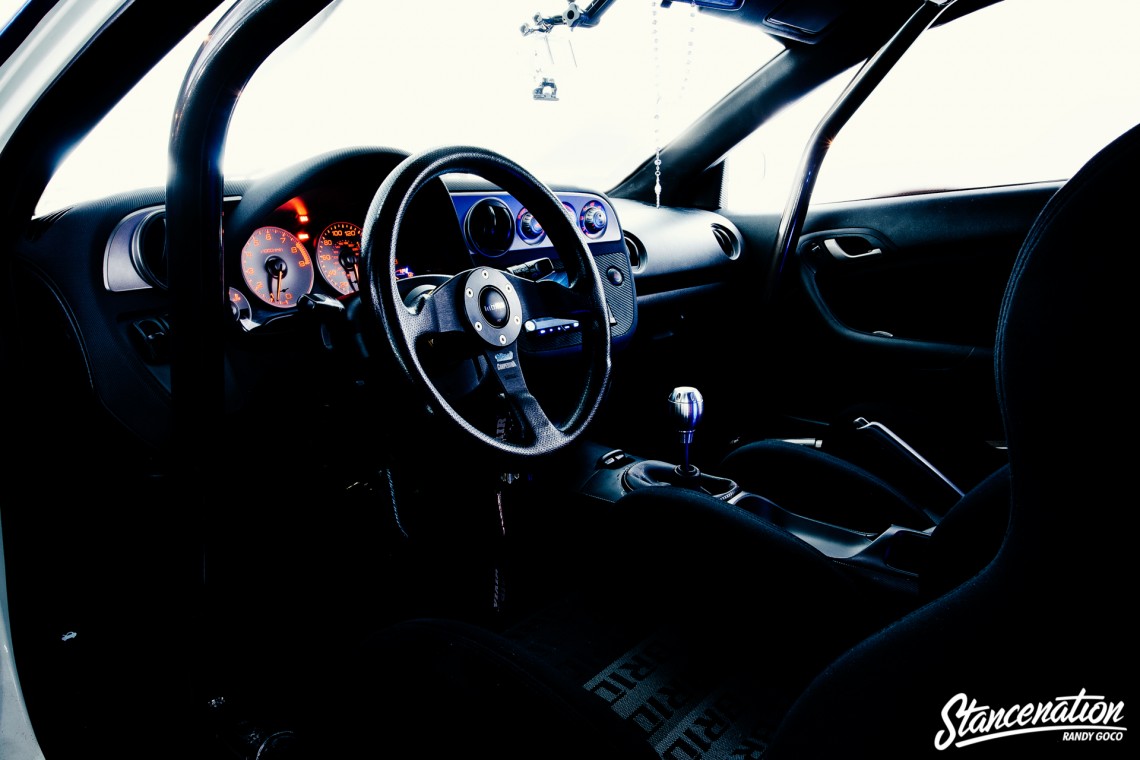 One of the hardest things about this build is Jerald's custom air system. At the time he was interested in implementing an air system in his car, there were not plug and play kits designed for the DC5. Instead of wait, much guesswork was refined through a rugged trial and error period to achieve perfection. Jerald claims through all the experimental cutting, CNC metal cutting, and test runs, his hardline air system has not had a single problem.

Poking out of his custom fiberglass and LED enclosure are two Treo 1000W subwoofers. With a guarantee to kick hard, they are paired with Treo amplifiers.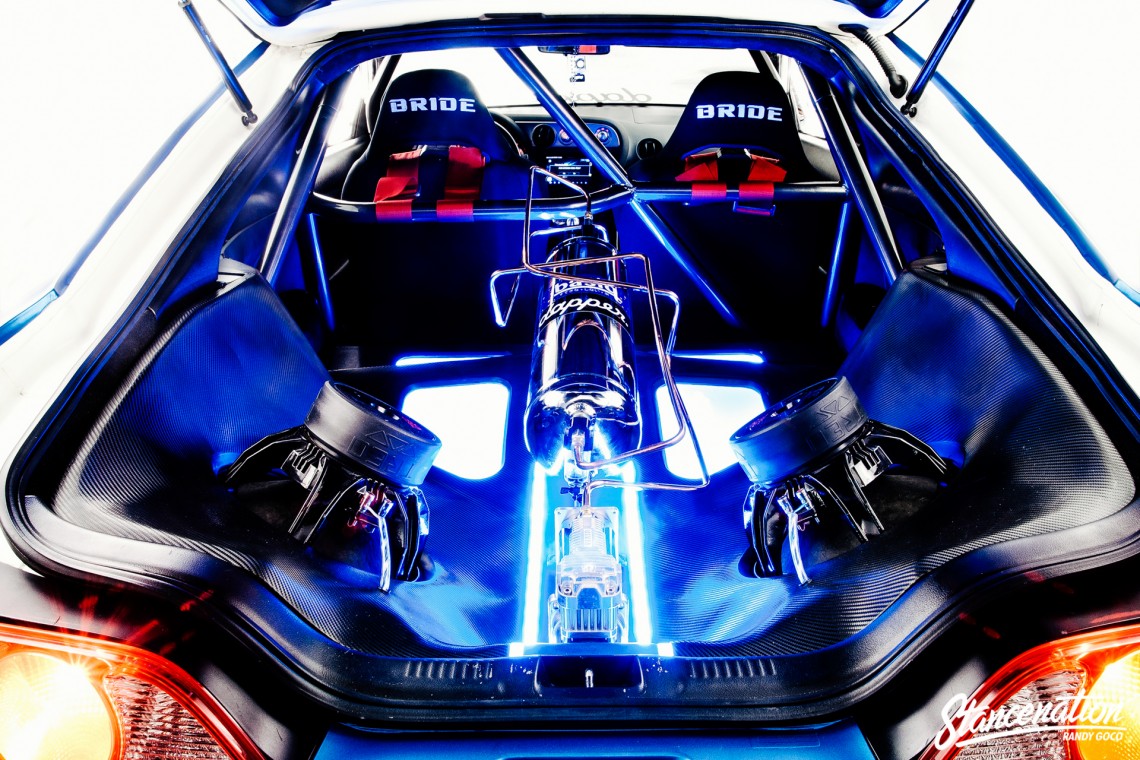 Sadly, the modifications stop there. Jerald has sold this car to a very lucky owner. However, he has a few other things in store. Namely a Lexus RC, something we would definitely enjoy seeing more of here at StanceNation.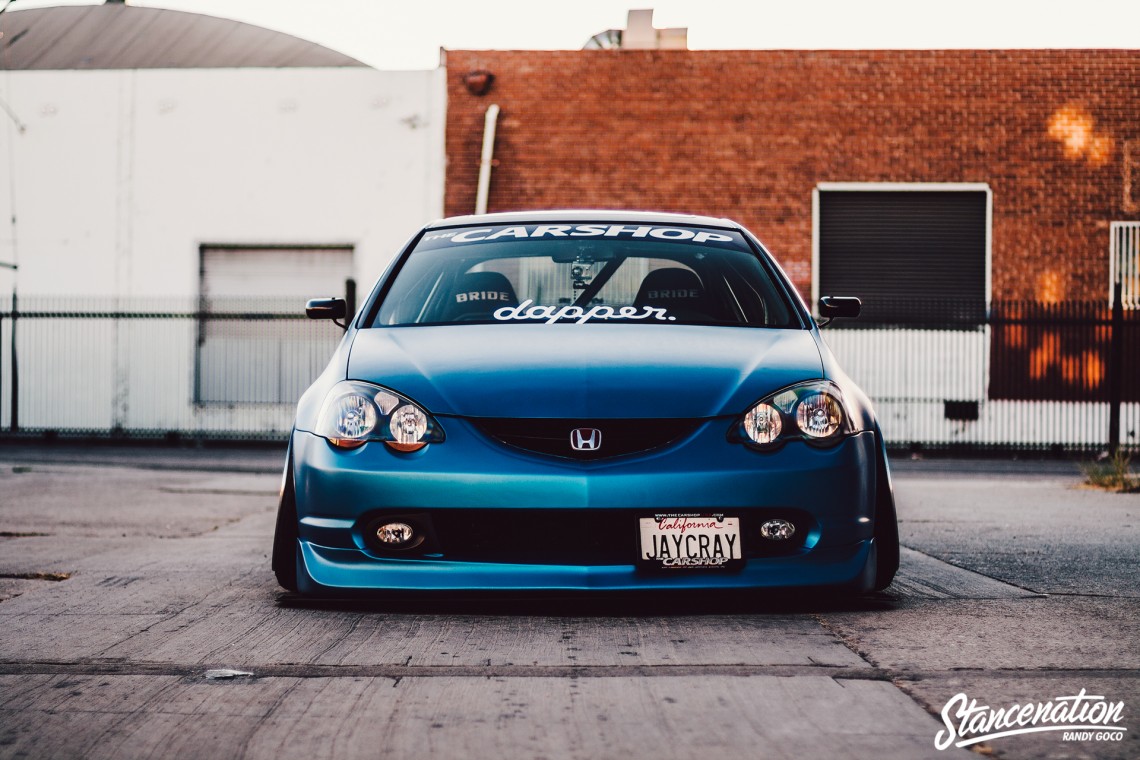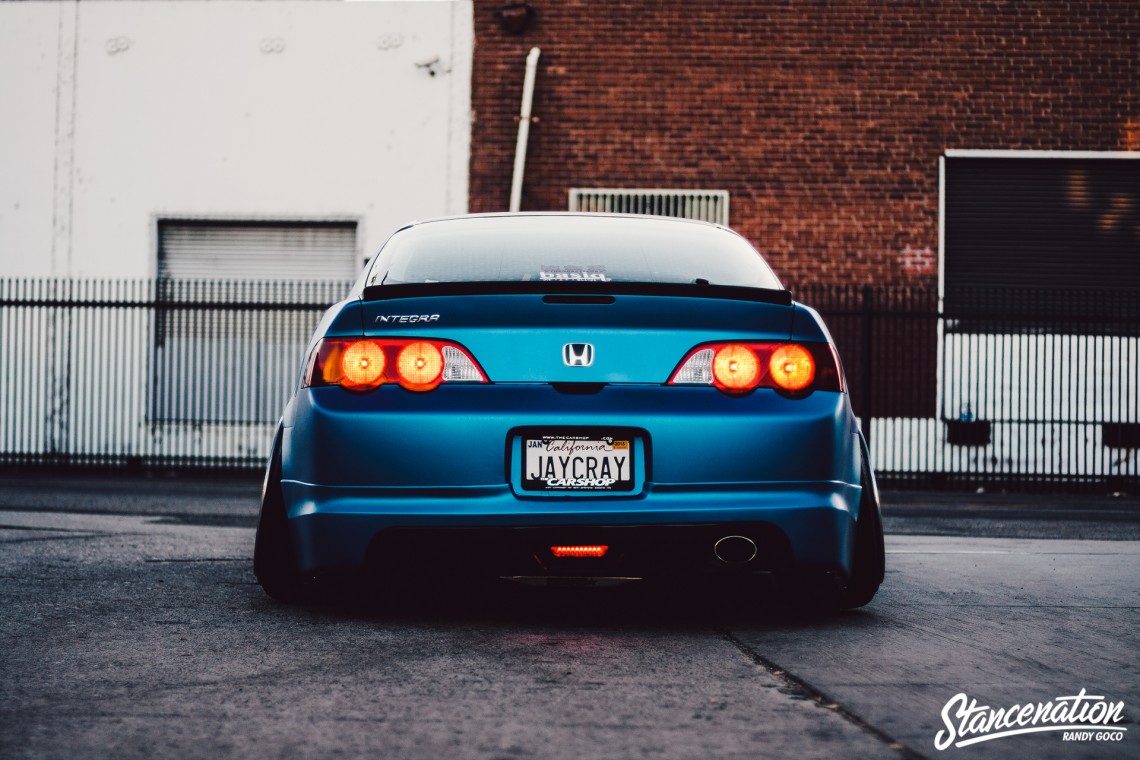 This is my favorite view of a car with a healthy amount of camber. The way the tires and that outer lip show on both ends, just does it for me. Fun stance fact: negative camber is the reason why the back bumper is usually covered with dust, even right after you wash it.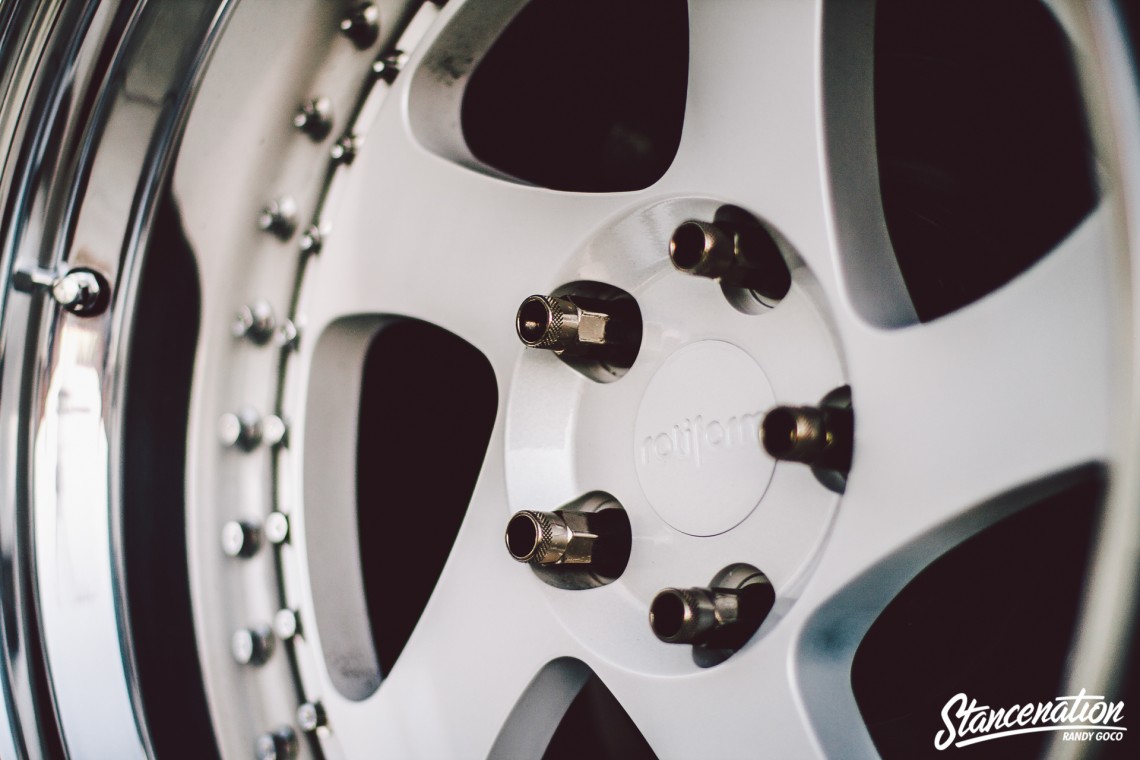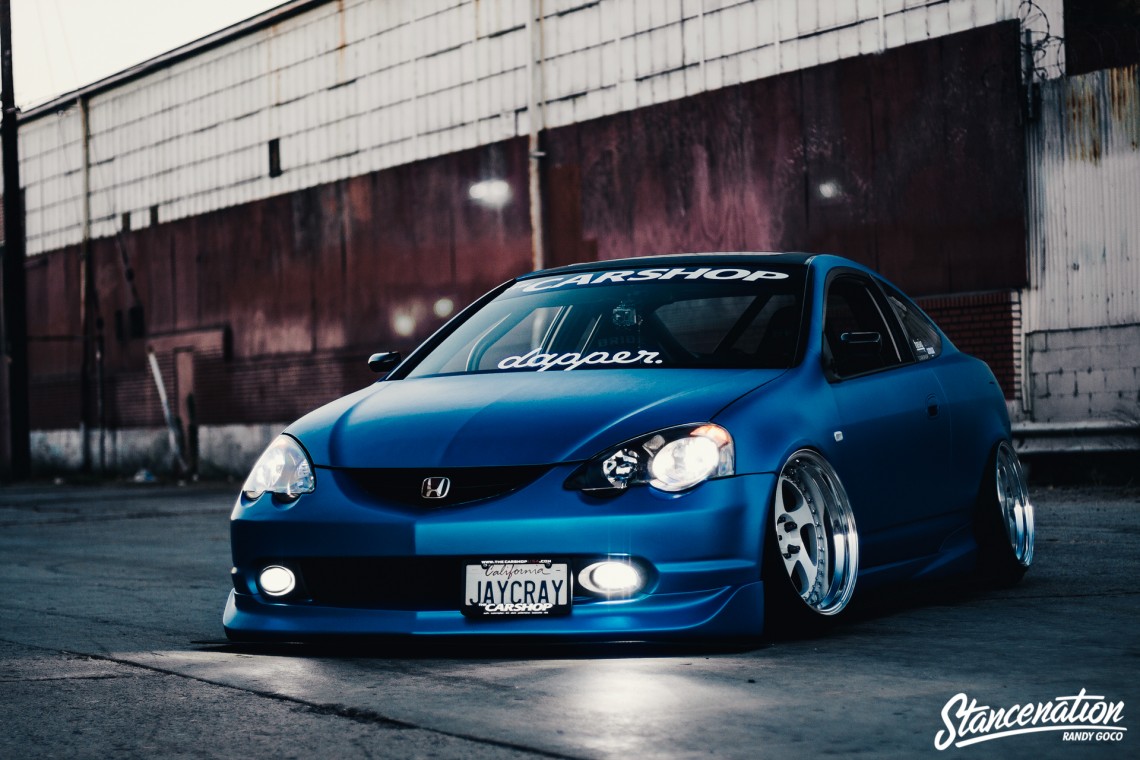 Jerald would like to leave us with a word of advice. When we build cars, we should not have to look for the approval of others. Every build has had its fair share of what many of us can agree on is, money, sweat, and maybe even blood. To us enthusiasts, our cars are a reflection of us, and the pinnacle of our hardwork and pride. To spit on that and to look down on it, is just wrong and isn't the type of mentality we need in this culture.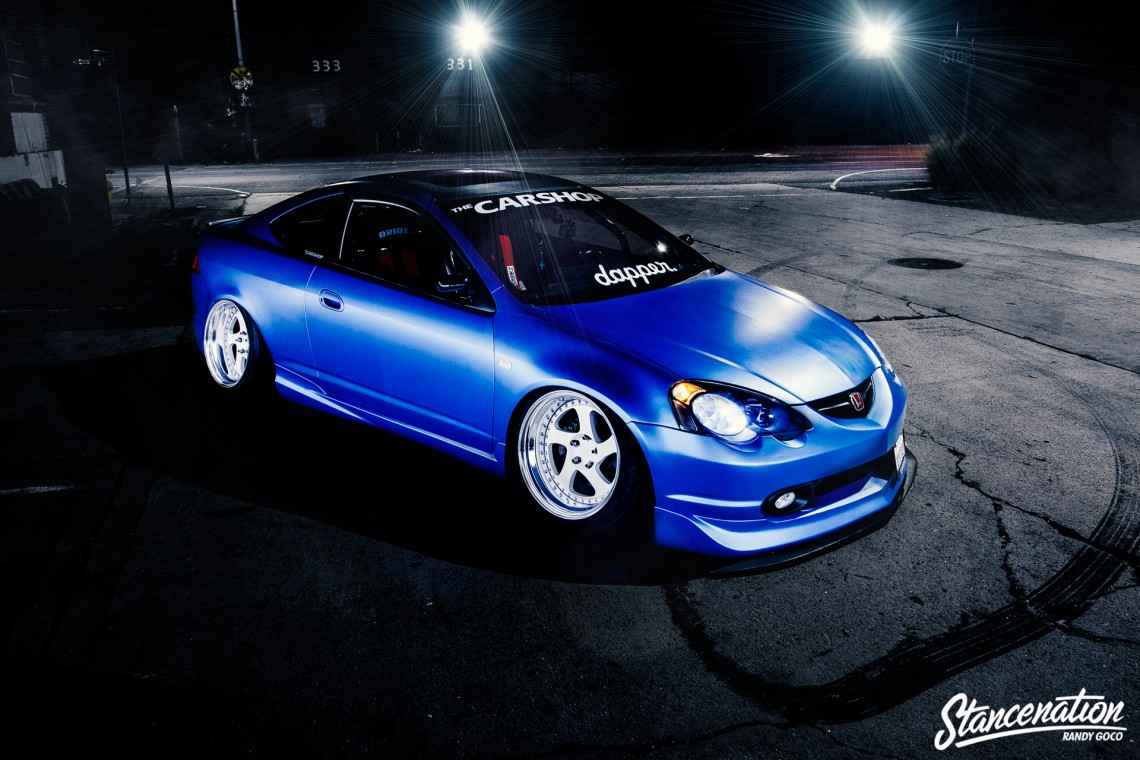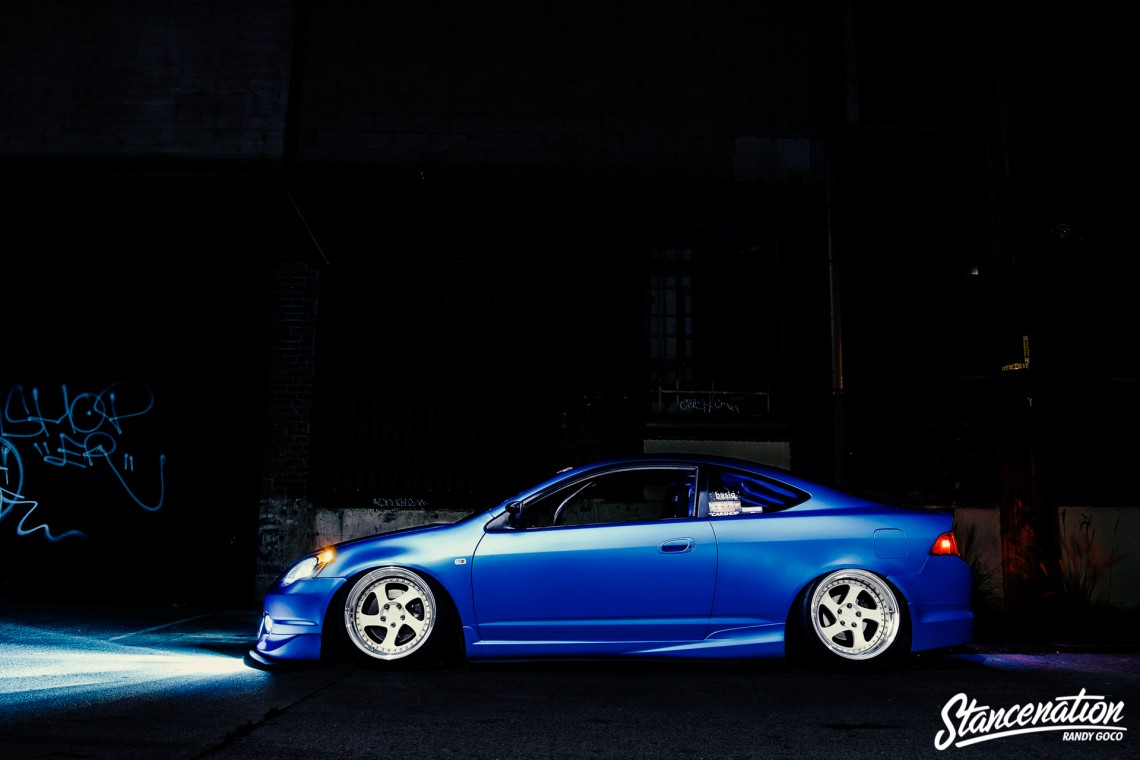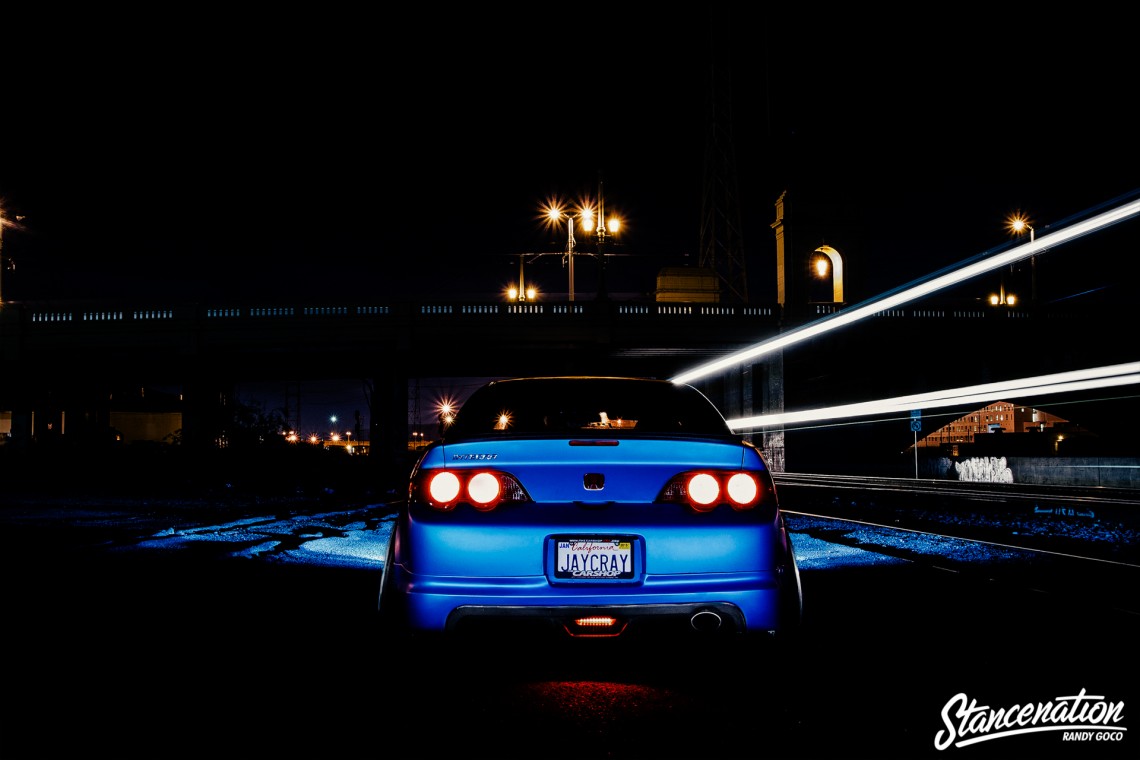 On a more positive note, I'd like to wish Jerald a happy birthday. Take his words of advice, cause he is a year older and wiser. However, Jerald would like to thank his sponsor, The Carshop, for helping him build his car, Steeb, SpecD, and all friends that supported him on this build, with a special shout out to the Krispy Kreme boys. And hey, give me first notice and a ride when you build that sexy RC.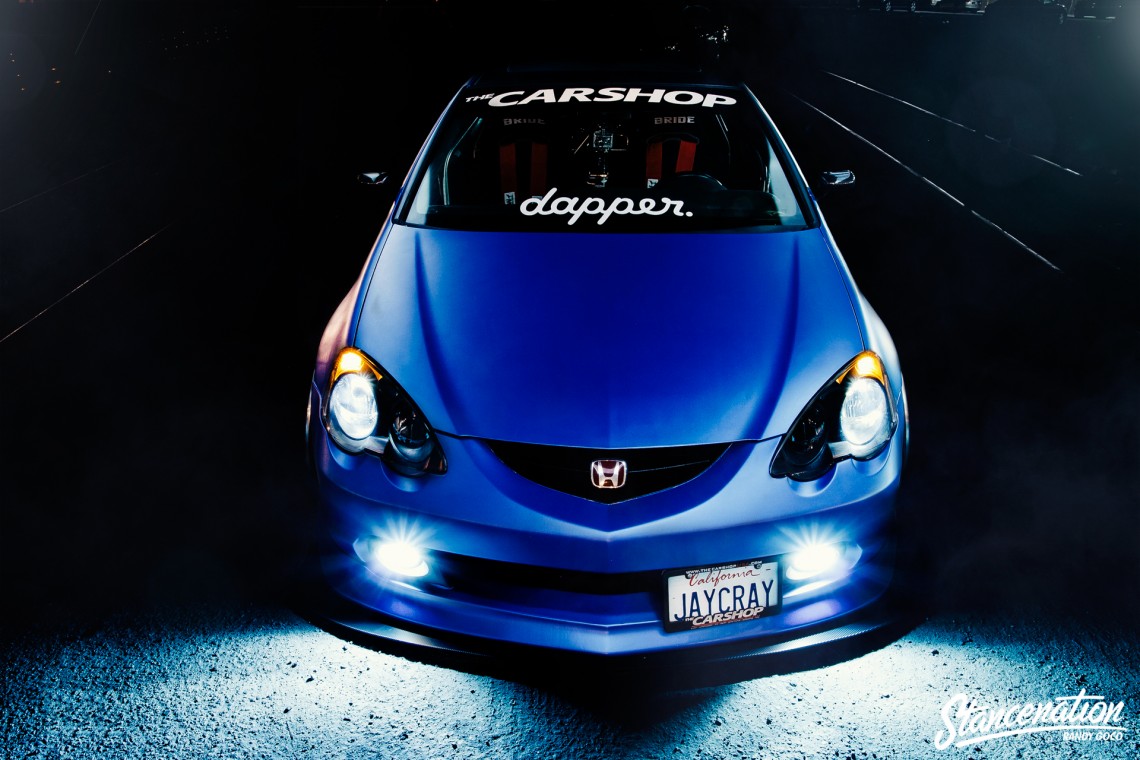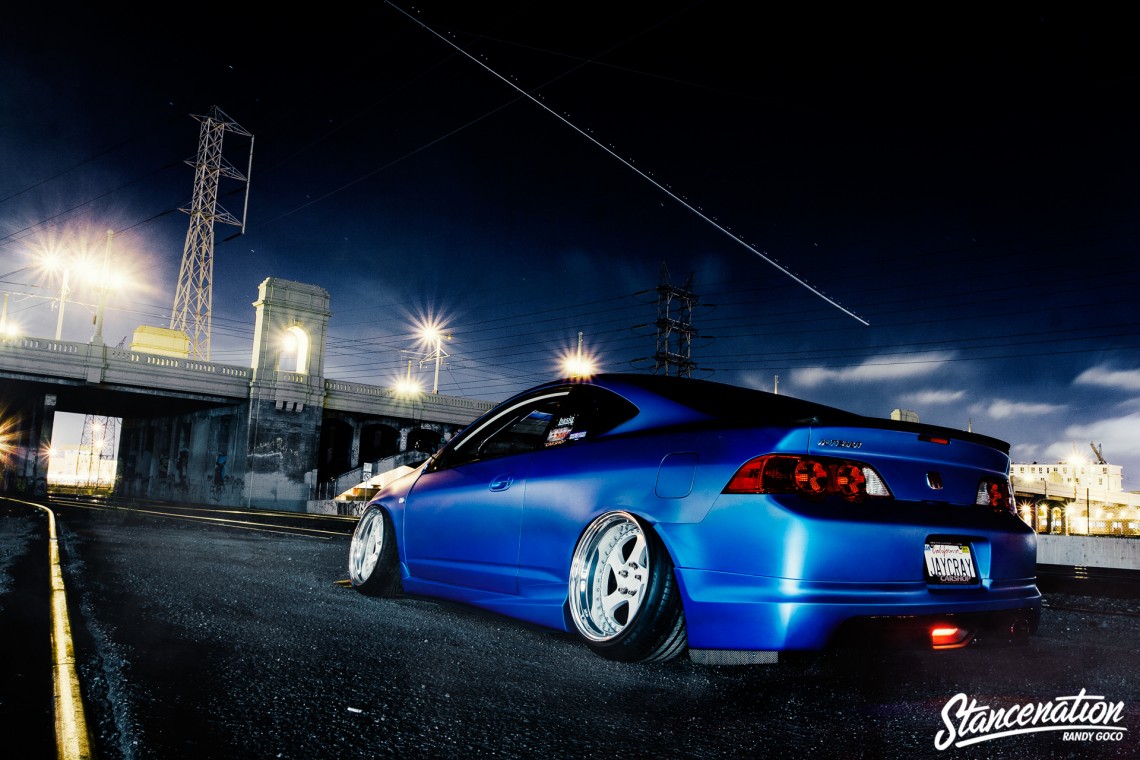 Exterior:
3m matte metallic blue vinyl wrap
05-06 mugen kit ( autosource )
Wheels/Tires/Suspension:
Rotiform TMB
18×11 + 0 rears
18×9.5 -6 fronts
Full custom air suspension
BC racing coilovers
Interior:
Autopower 6pt roll cage
Bride brix
Crow harnesses
Custom hardline
Custom carbon fiber trunk set up
Custom LED interior trunk
Full swapped interior from tan to BLACK
Full audio sound system:
Hertz competition speakers
2 Treo 1000w sub
Treo Mono amp
Treo 4 channel amp
Shout outs:
The Carshop
Steeb SpecD
All my friends, especially Krispy Kreme boys.