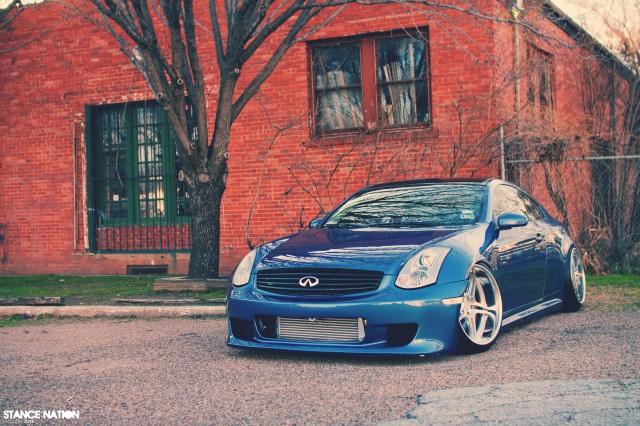 We try our hardest to stay in touch with all the enthusiasts we meet during features and one of those people is Chris Beardon. We featured his car on our blog about a year ago [click here] and even though at first it may not appear to have changed a whole lot, we figured it was definitely time for a follow up feature. At the time we featured it last year it was easily one of our favorite G35 Coupes out there and we're confident to say that it still remains up there.
Photos By: D. Tek exclusively for StanceNation.com
One of the things about this G Coupe that makes it stand out from others is it's width and shear aggression. The custom metal wide body sits about 2″ wider all around and makes many of the stock bodied G's look rather "dull". But it's not just the appearance this G has going for it, under the hood you will find a freshly installed Turbonetics Turbo Kit that will put many "go-fast" guys in their place. How about that wicked posture though…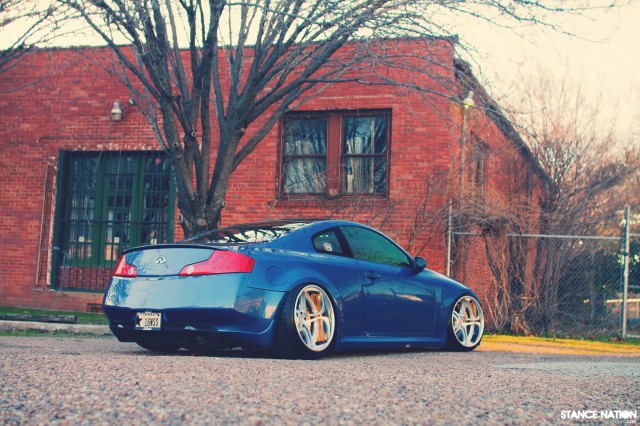 Just like last year, Chris' G sits & rolls low on Universal Air Suspension. To perfect the "stance" and make space for those massively wide DPE wheels, he also added Cusco Camber kit. Behind the wheels you'll find one of our favorite aftermarket big brake kits, made by the Futura Design. You ready for some specs here? Jojo from DPE Wheels supplied Chris with the beautifully finished (brushed) DPE SP5 wheels sized at 20×10.5 up front with a ridiculous -32 offset and even wider 20×12 rears with -30 offset. That's around 5.8″ lip front and over 7″ in the rear. Just, wow!
Chris has had the car for 2 years now and his previous wheels include 20″ JLine 6SL2, 19″ Weds Kranze LXZ & 20″ Work Varianza T1S. Last time we asked Chris what his future plans were he told us about the BBK, wheels as well as new paint. While he obviously didn't get the car painted yet, we're still looking forward to it! This time around his future plans include redoing the interior of the car with a touch of suede and yet another set set of DPE wheels. He'll be going with their SC (super concave) design which will look absolutely amazing if you ask us.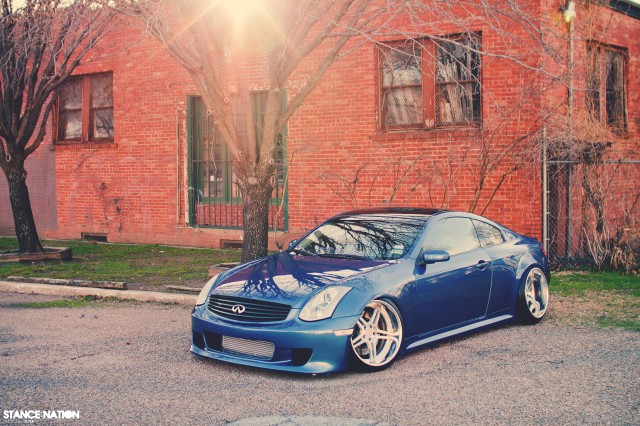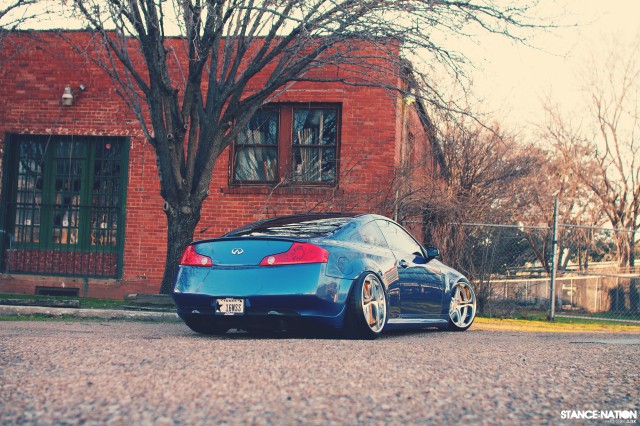 On that note, we'd like to thank D. Tek for the incredible photography and of course Chris himself. We're very excited for 2012, it seems like we'll be seeing a ton of incredible rides coming out especially from Texas where Chris is from. For high resolution photos make sure you click on the thumbnails. Click Save As for even higher resolution.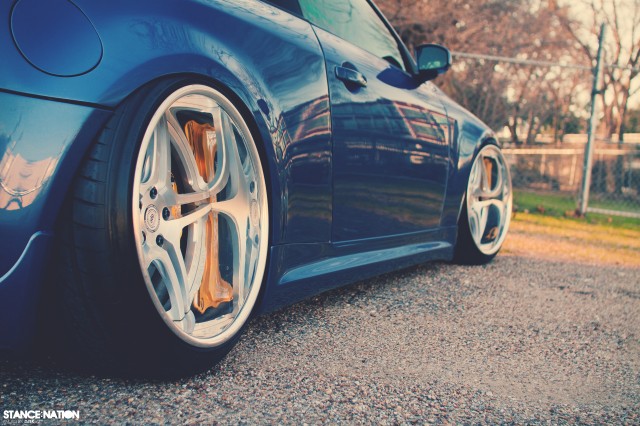 We'll end it with this awesome photo that D. Tek captured. Big ups to him & make sure you check out his work here.