In the automotive scene there are a slew of modifications we can do to our cars to achieve just about anything. From adjustable suspension to aid in raising and lowering vehicles to flowing aero kits that modify the exterior, the list of various and possible modifications are endless. This beautiful Mazda is a perfect representation of tastefully chosen mods among the endless possible choices that have ultimately come together as Chris Tran's Mazda RX-7.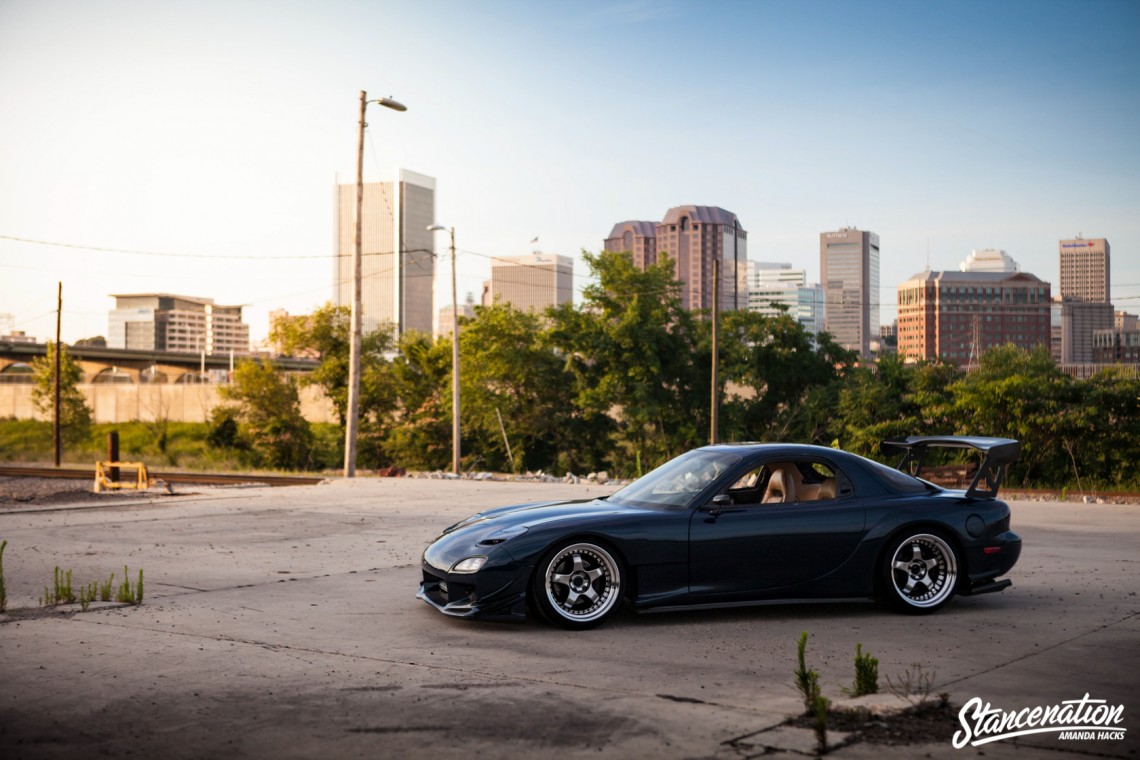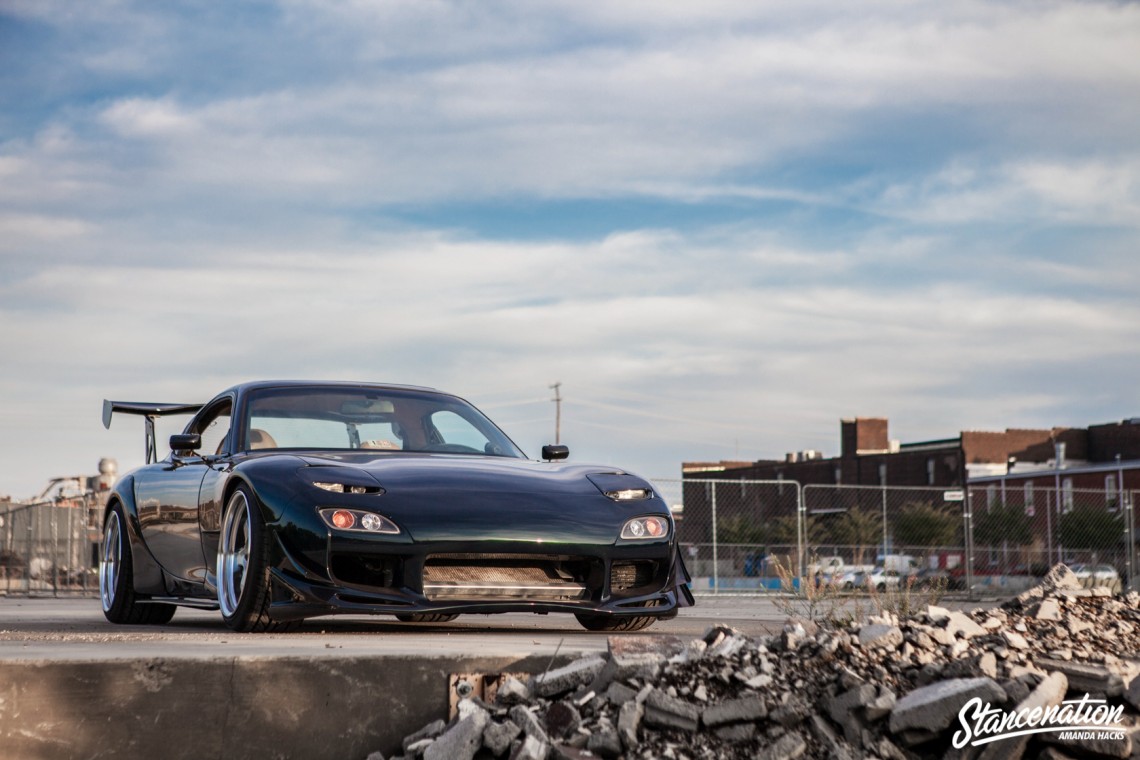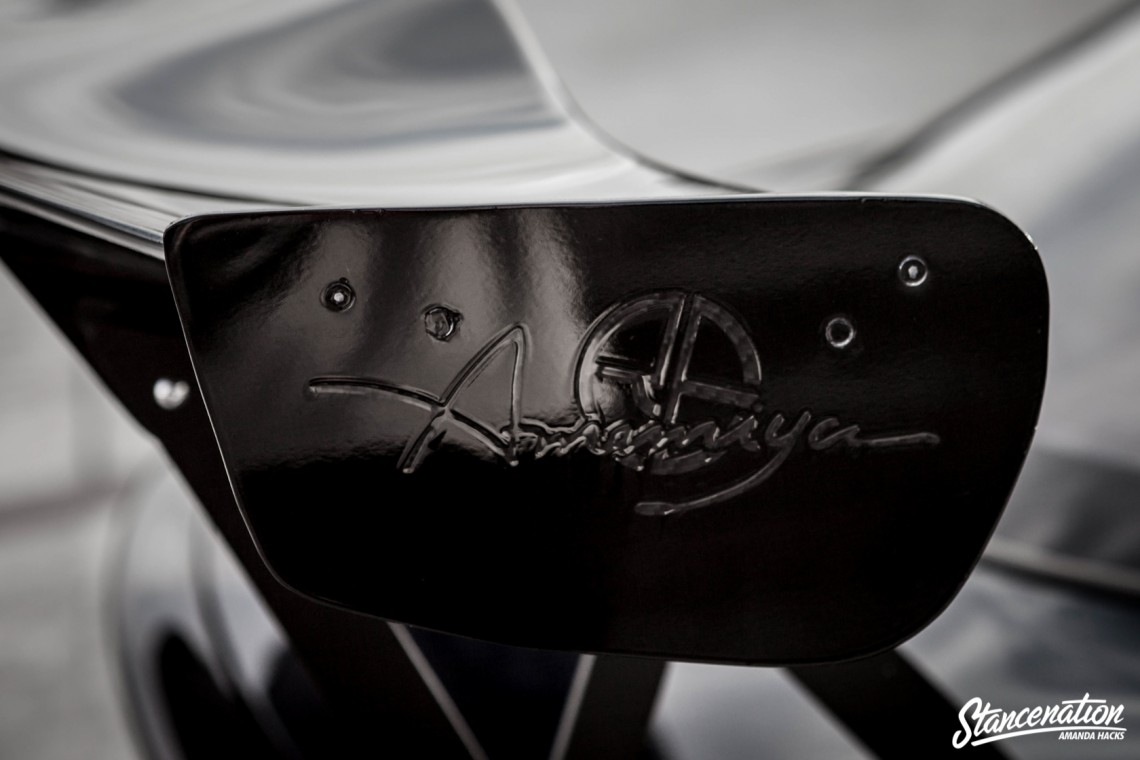 A variety of names, many with years of proven reputation, lend their quality parts to this magnificent build.  RE Amemiya brings in a towering carbon GTII wing. Shine Auto diffuser fills out the rear valence of the car as well as other parts of the car. These parts all work in synchronization to give this car a very track/GT look. However, don't think this car is solely for looks, albeit being very sexy. As any seasoned enthusiast can see, or by simply reading the mod list, can tell this car definitely has a vicious bite behind its bark.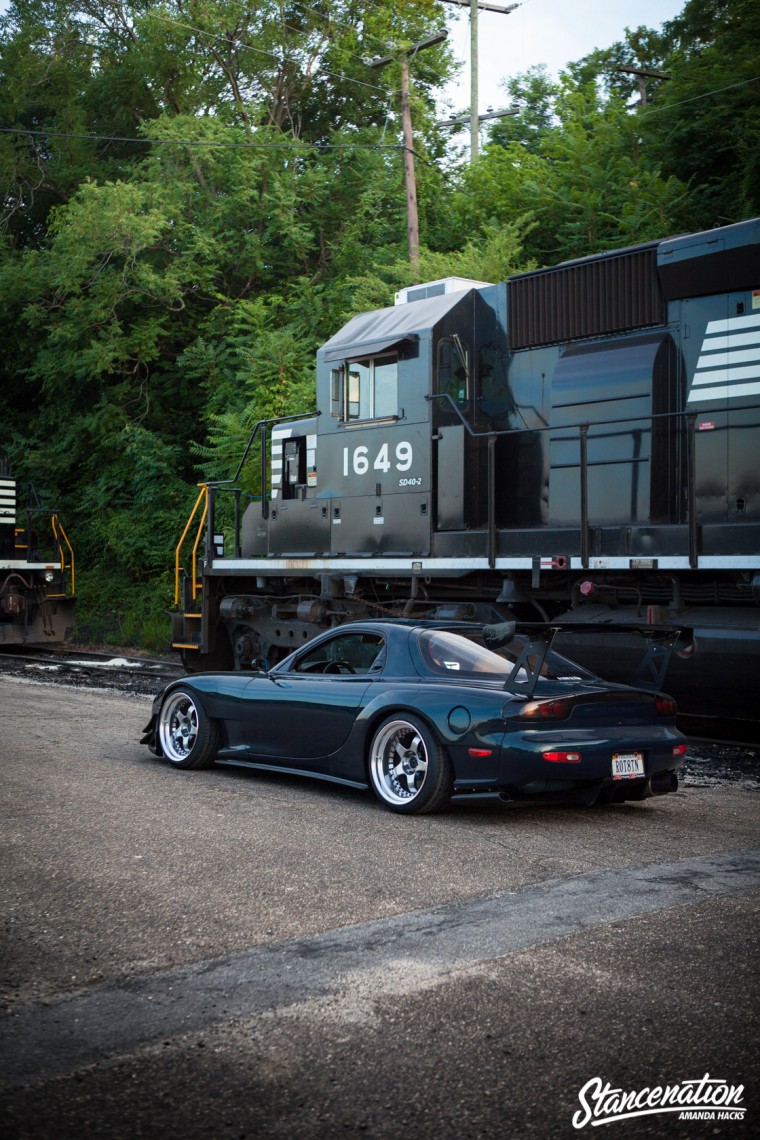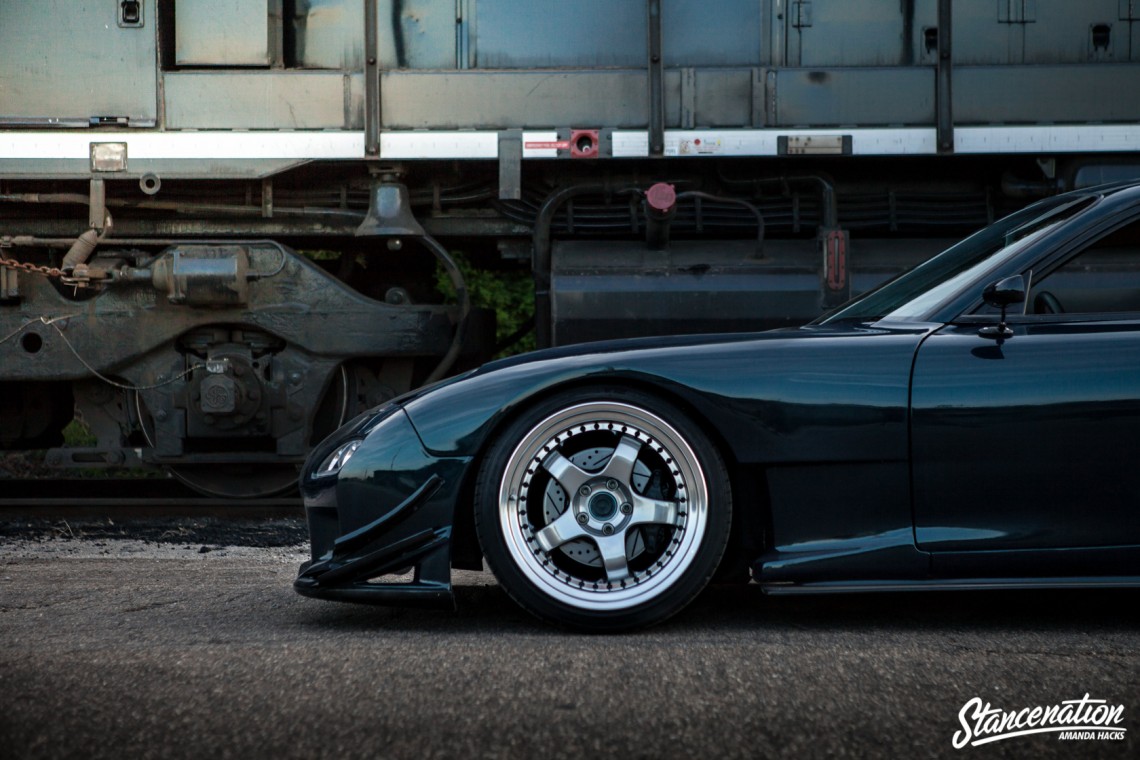 Take a look at the wheel/tire package. Work Meister coming in at 18×10 and 18×11.5 sit underneath the flowing arches of the FD3S. Hankook Ventus V12's a proven tire provides quality contact to the ground as Chris engages the rotary heart of this revered Japanese legend. Fortune Auto 500 series coilovers with Swift springs allow this Mazda to get reasonably low, improving this car's handling while lowering its center of gravity.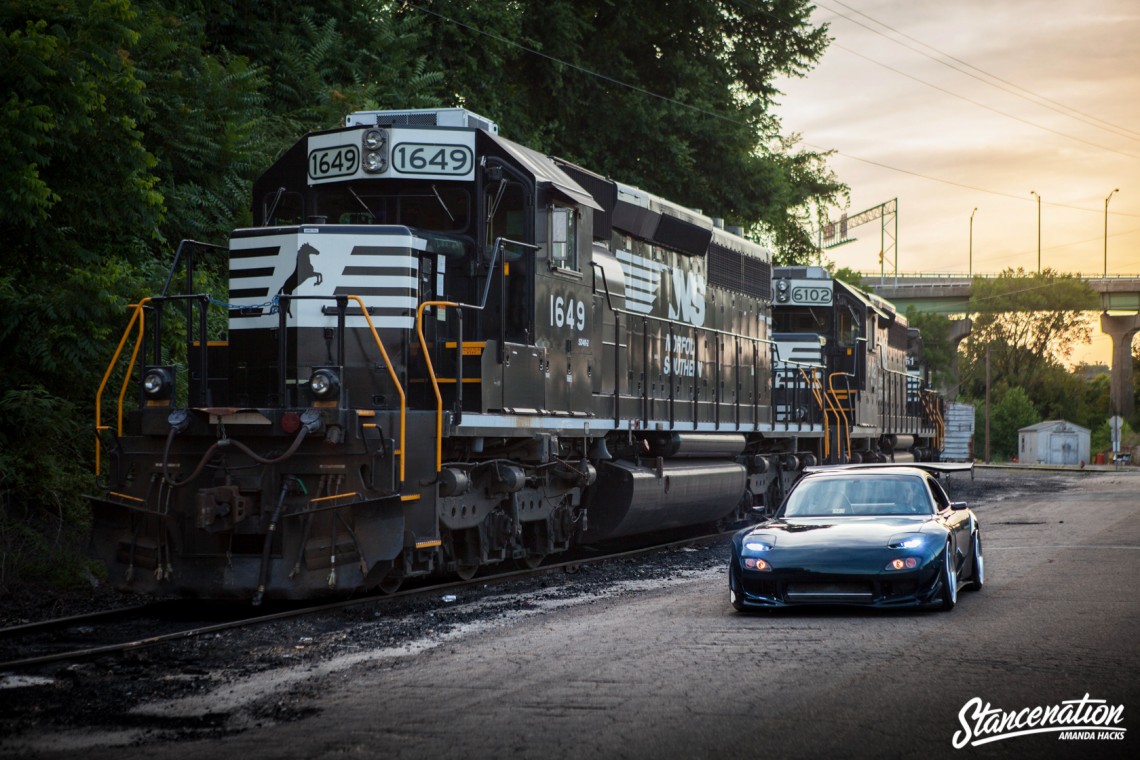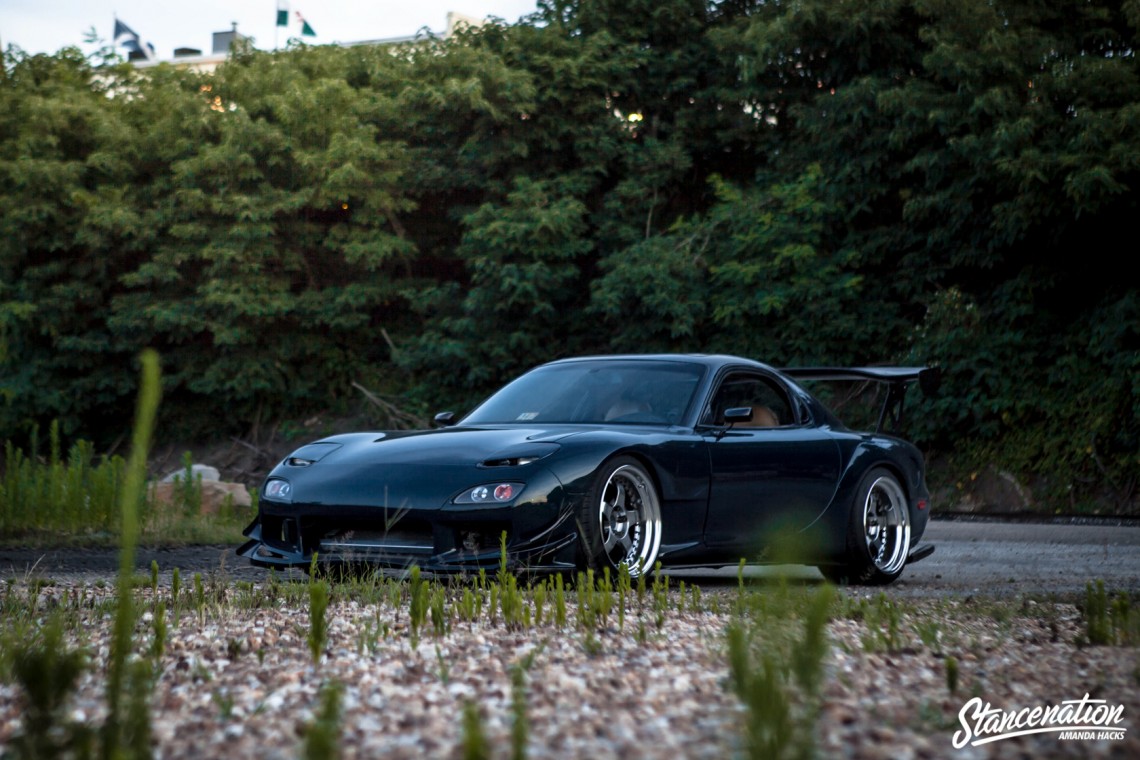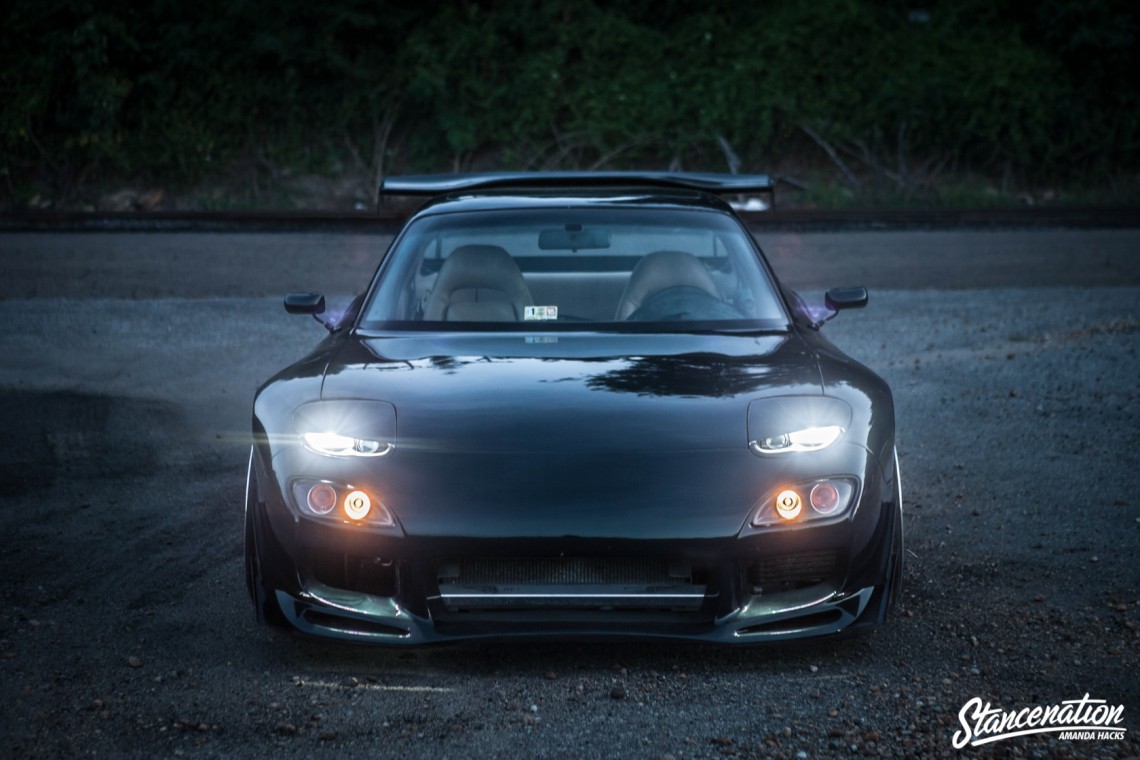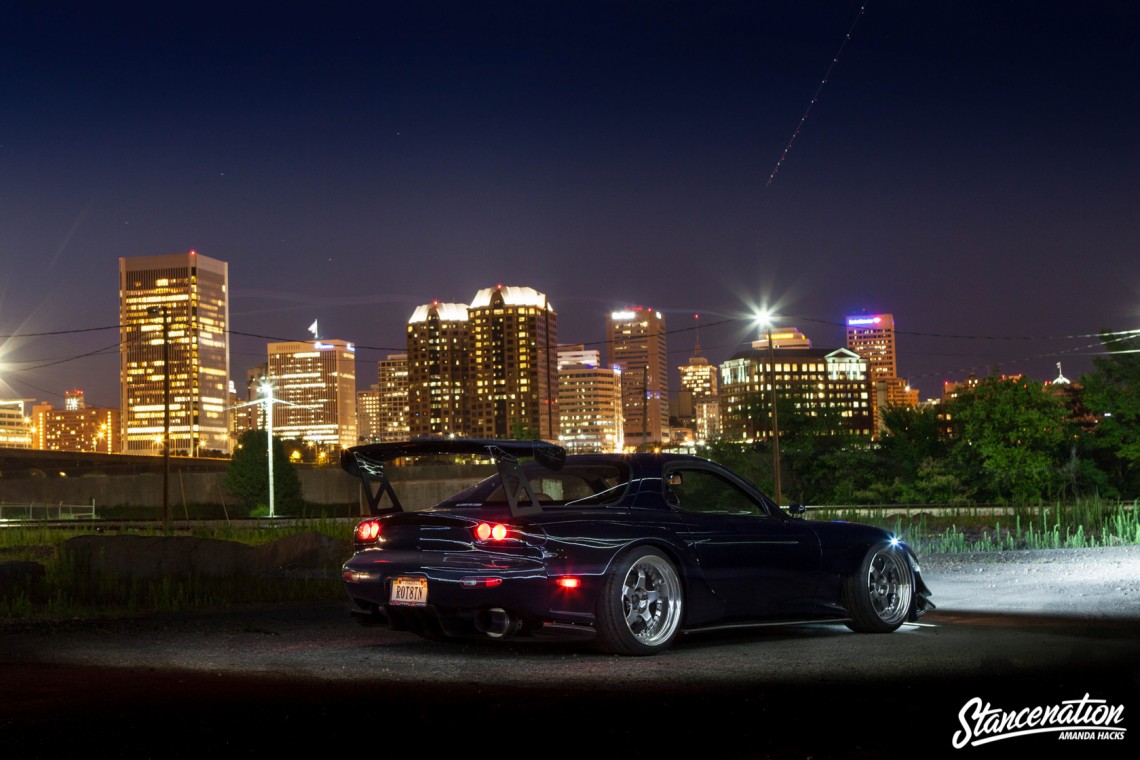 Underneath the hood of this beauty lies Chris' favorite part of the car, "Rotary power!" A street ported 13B with a mind boggling list of modifications enhance it. Upgraded fuel systems as well as custom worked air intake help provide the glorious BRAPPP-ing that Chris promises us is perfect. However, this engine is also Chris' most difficult part of the build as many rotary owners have a strong tendency to swap to the LS series engine. Although a very good choice, Chris decided to tough it out and remain true to the Illuminati triangular legacy. Thankfully for the purists, he only ever plans on swapping in rotaries, hello 20B?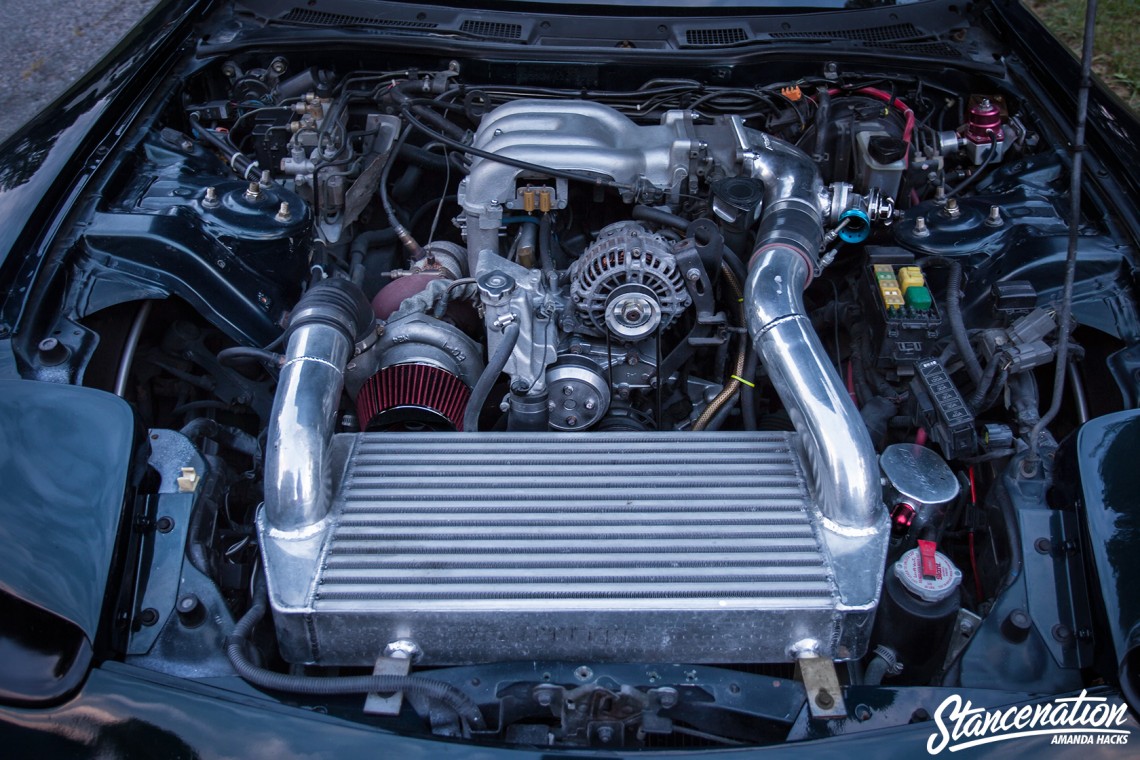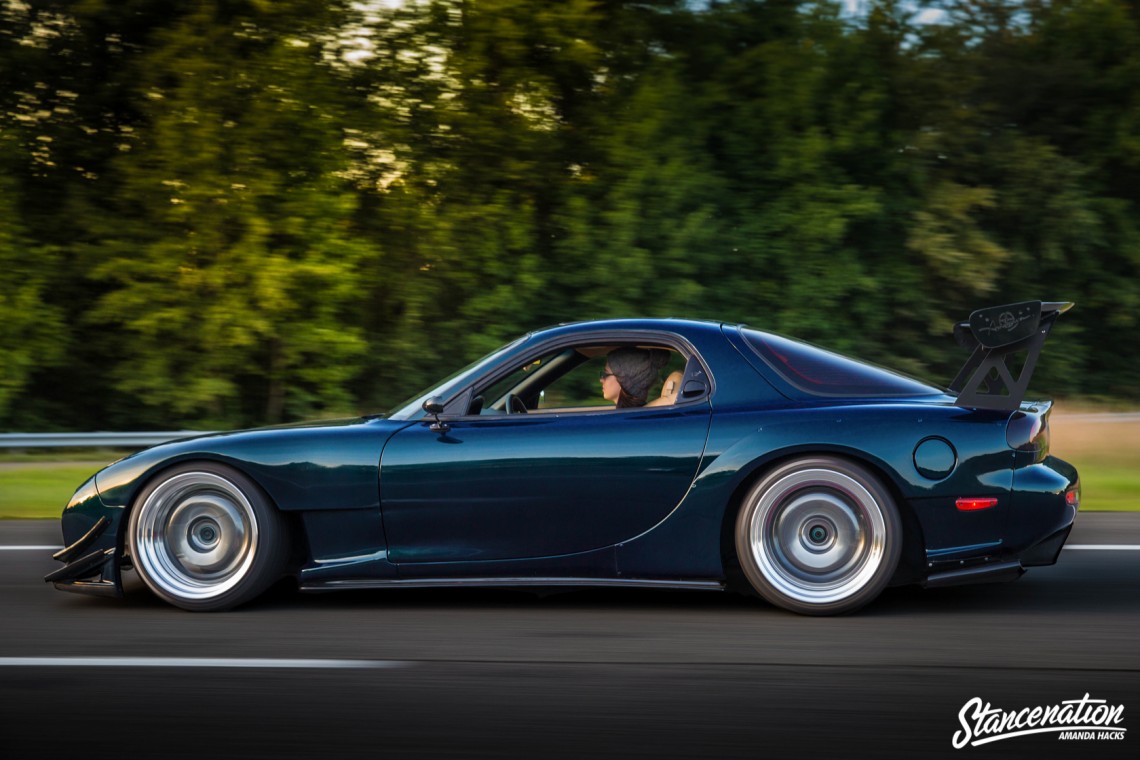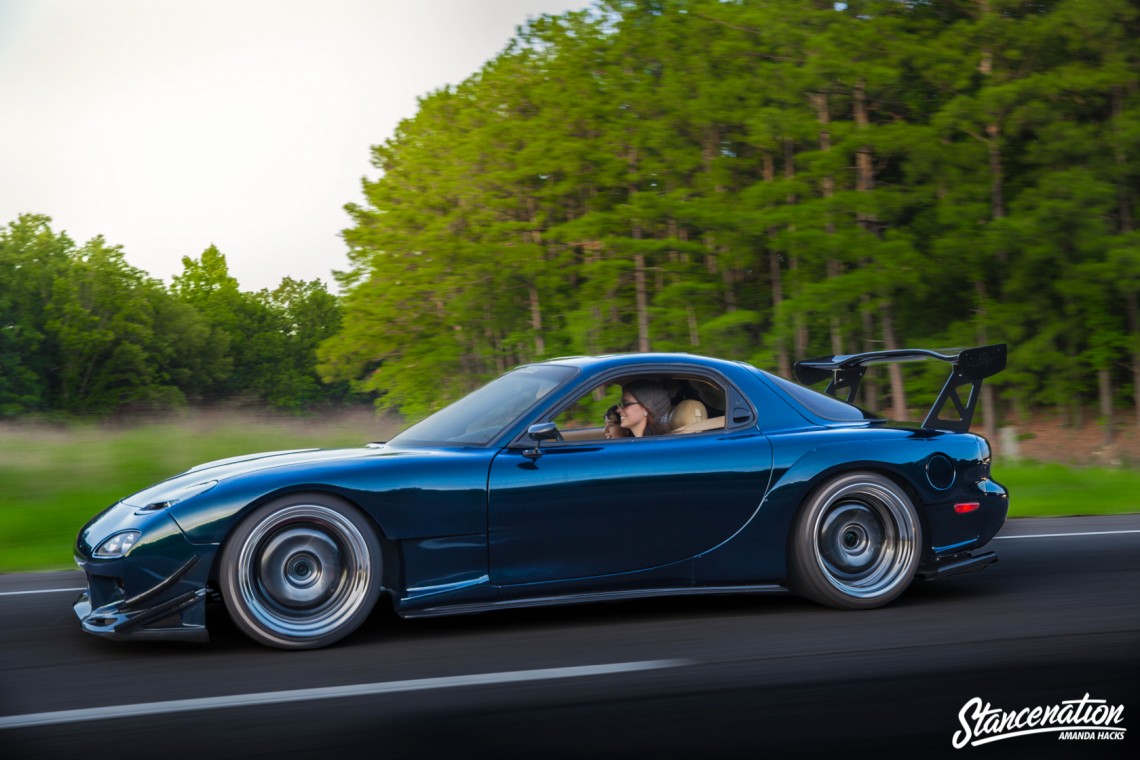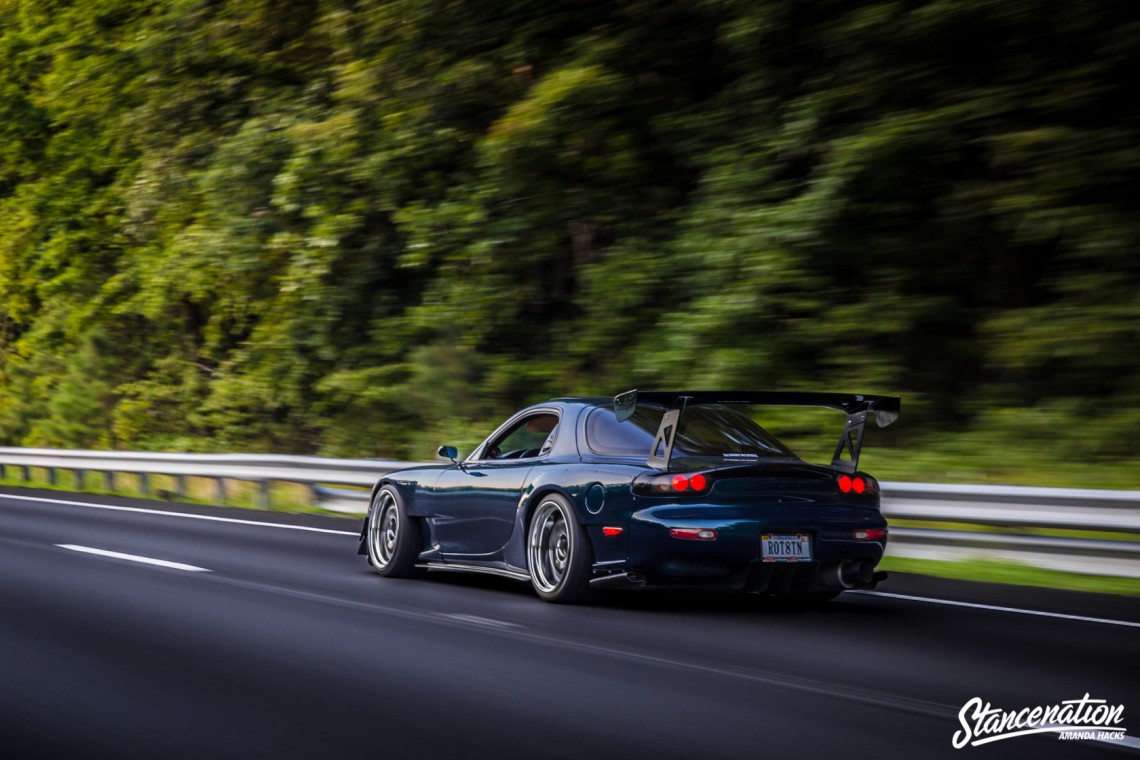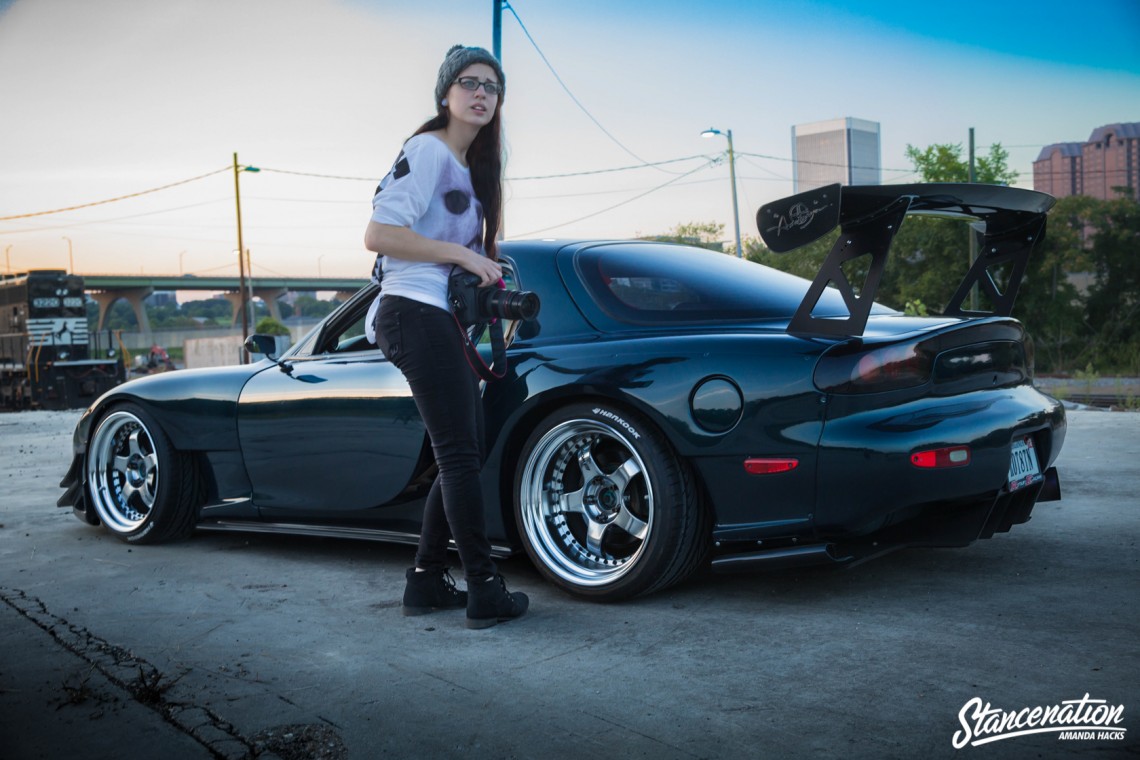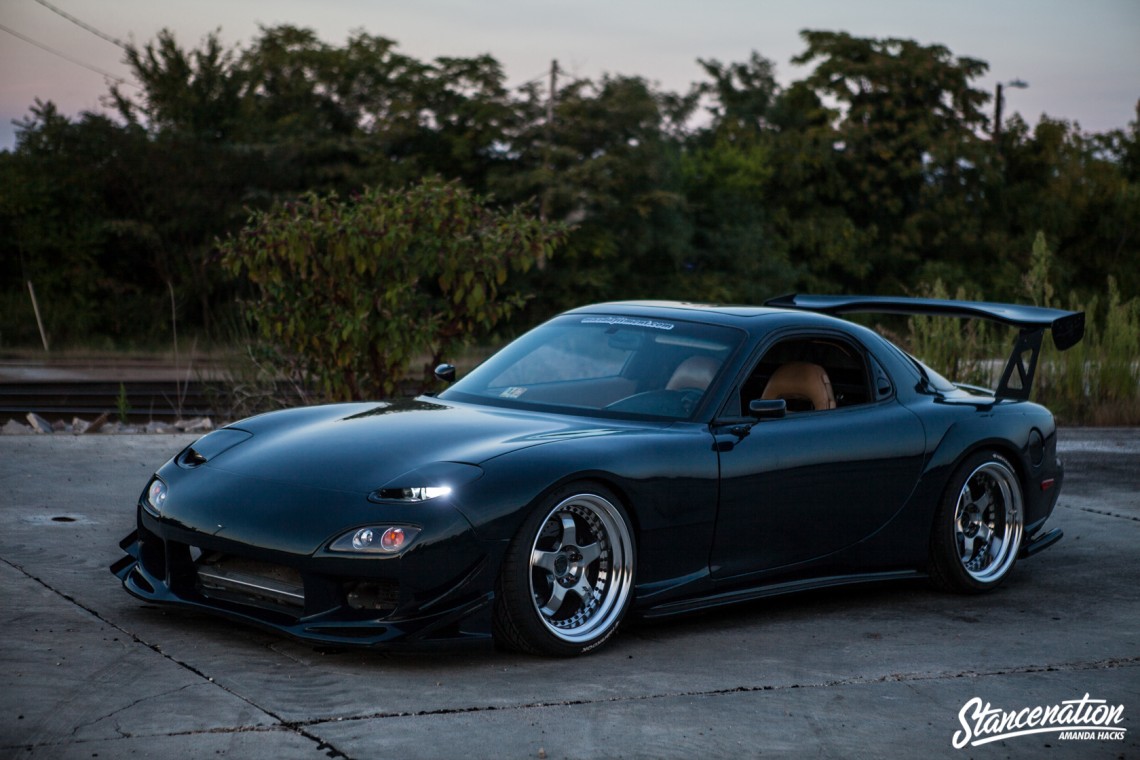 Now when you look at this car, it almost looks like a child's dream come true. Well,  that is because it is. Ever since Chris laid his eyes upon the timeless curvature of this automobile, he swore he would have one. He loved the car inside and out, from its shape to its sounds, those things only fed his dream of acquiring one. His dream is now a reality, as told by these photos shot by the amazing Amanda Hacks.  Now many of us make this wish or promise to ourselves, but how many of them really come true.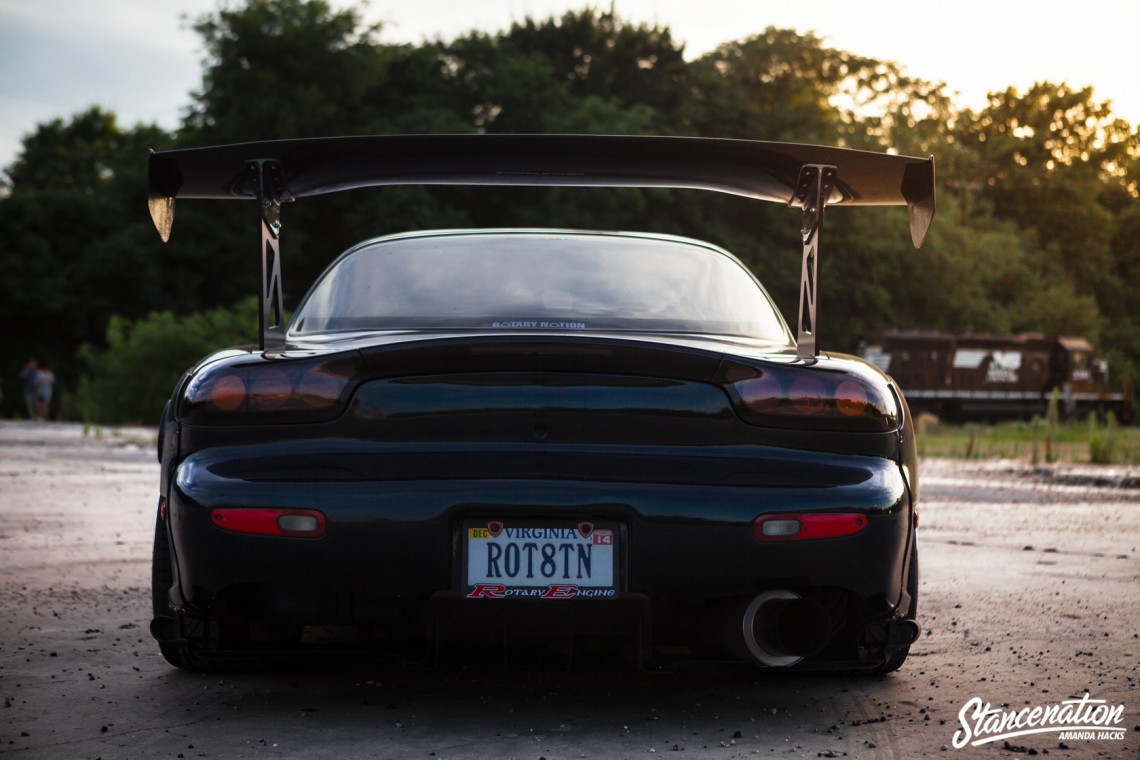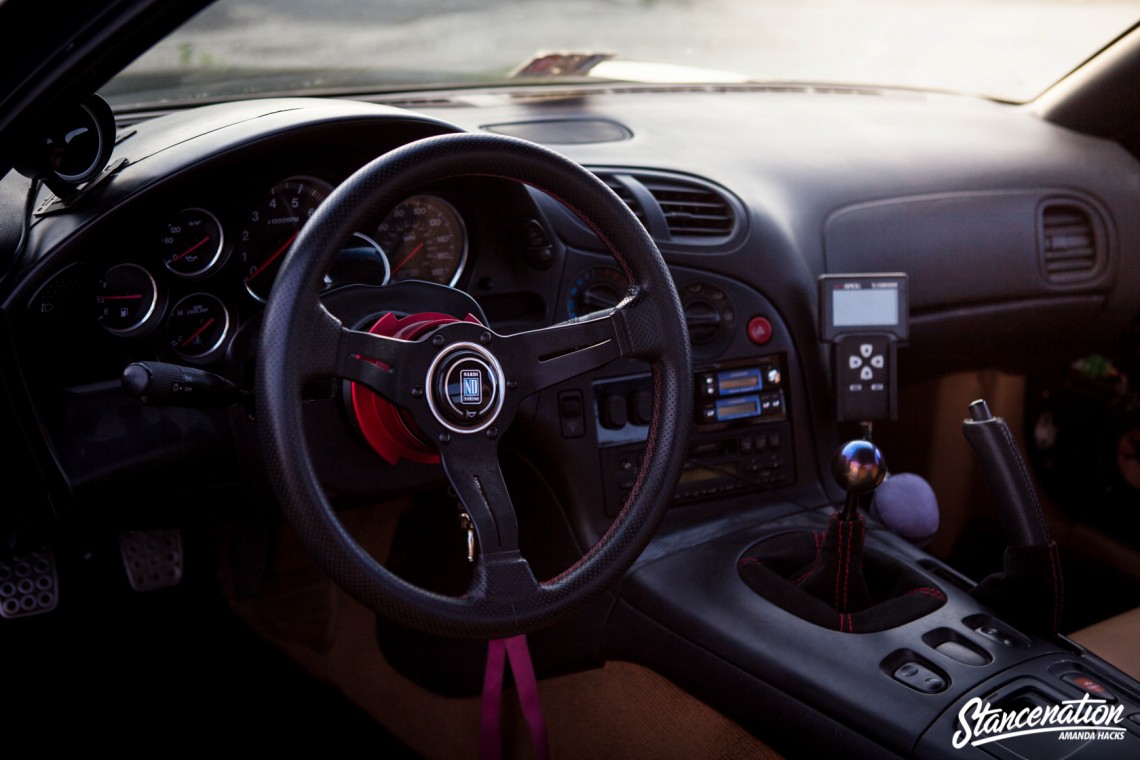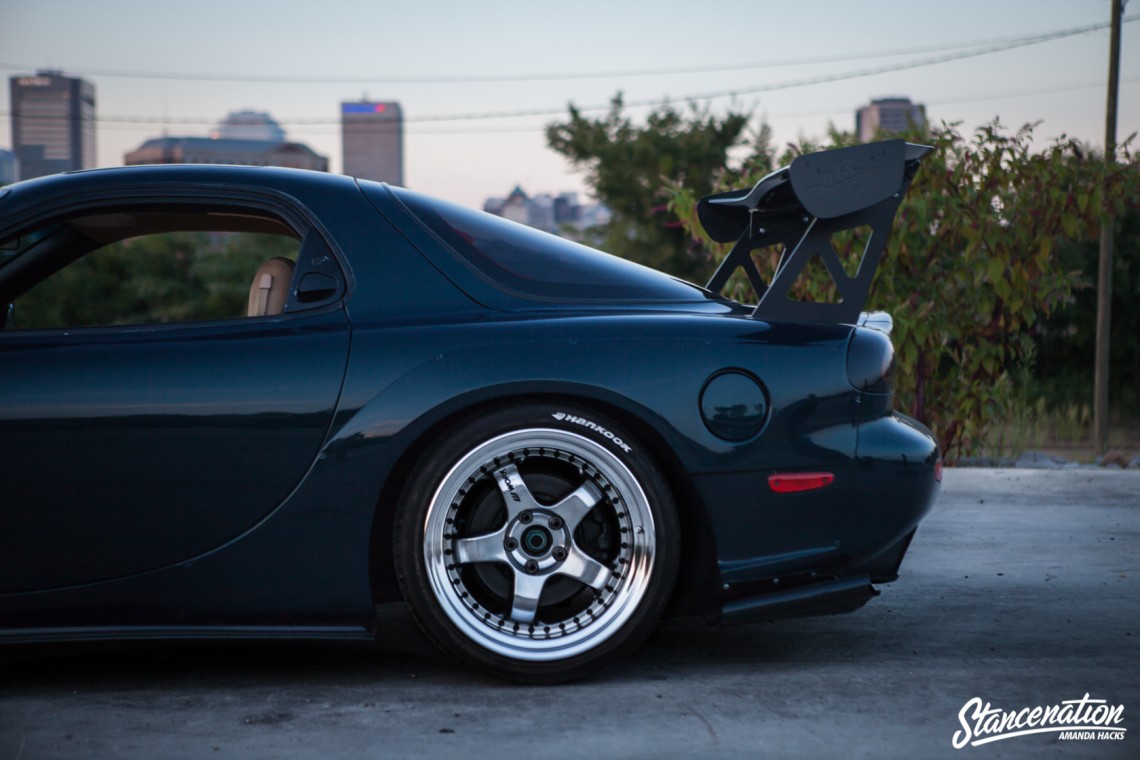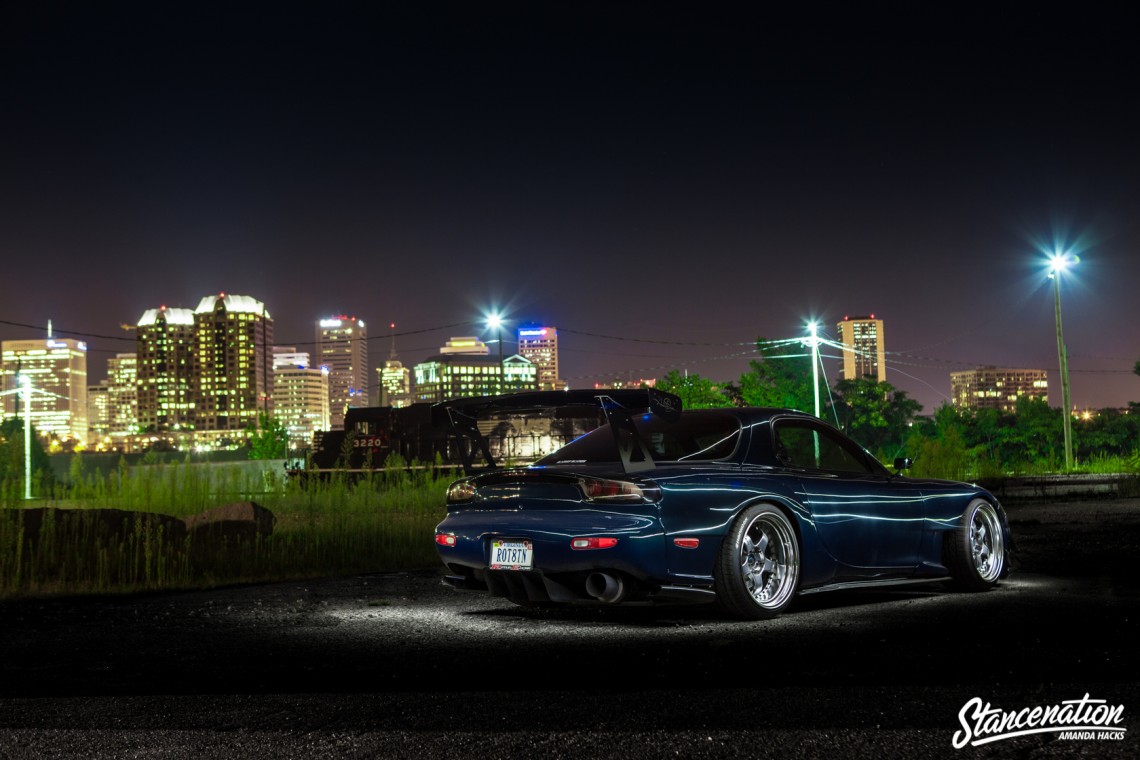 Engine:
Large street ported 13b motor
2mm super apex seals
Banzai Racing block off plate kit
Banzai Racing OMP block off plate
Banzai Racing oil pan brace
Banzai Racing polyurethane motor mounts
Underdrive pulley kit
Resurfaced flywheel
Garrett T04z turbo
Custom manifold
Custom down pipe
Custom Mid pipe
Tail 44mm waste gate
Greddy elbow
Custom V-Mount intercooler/radiator set up
Mishimoto Slim fans with Custom shroud by Edge Motorsports
Greddy oil catch can
Pettit AST
Greddy full titanium exhaust
Walbro 255 fuel pump
Modified OEM primary fuel rail
550 primary injectors
KG Parts secondary fuel rails and adapters
Bosch 1680cc secondary injectors
Aeromotive FPR and gauge
HKS high power ignition system
Apex'i ECU with commander
Greddy boost controller
Greddy turbo timer
Prosport Wideband kit
Prosport boost gauge
Batter relocation kit
Spec stage 3 clutch
Suspension:
Fortune Auto 500 series coilovers
Swift spring upgrade
Slotted drilled rotors
Hawk HPS pads
Super Now Bushing Kit
Exterior:
auto FEED style bumper
Shine Auto Canards and bumper protectors
Shine Auto FEED style front and rear fenders
Shine Auto side steps
Shine Auto Pro diffuser
RE Amemiya carbon GTII wing
Bubble Tech custom wing stands
HotWater Labs custom headlight kit with HIDs
99 Spec turn lamps
99 spec tail lights
Interior:
NRG hub adapter
NRG 2.5 gen quick release
Nardi 330mm leather deep cone wheel
FEED Shift Knob
Custom suede stitched shift boot and e-brake boot
Banzai Racing Apex'i PFC holder
Custom Switch panel by Edge Automotive
Wheels and Tires:
Work Meister 3peice wheels. 18×10 and 18×11.5
Hankook Ventus V12 Evo tires