Let's be honest, Mazda RX7's (FC) just don't get the amount of love they deserve. Not even in the "stance" community where things tend to be more about aesthetics of the car than anything else. Perhaps other car enthusiasts just don't see as much beauty in these cars as much as the owner Kohei-San does. Today we are taking you on the other side of the world simply known as Japan.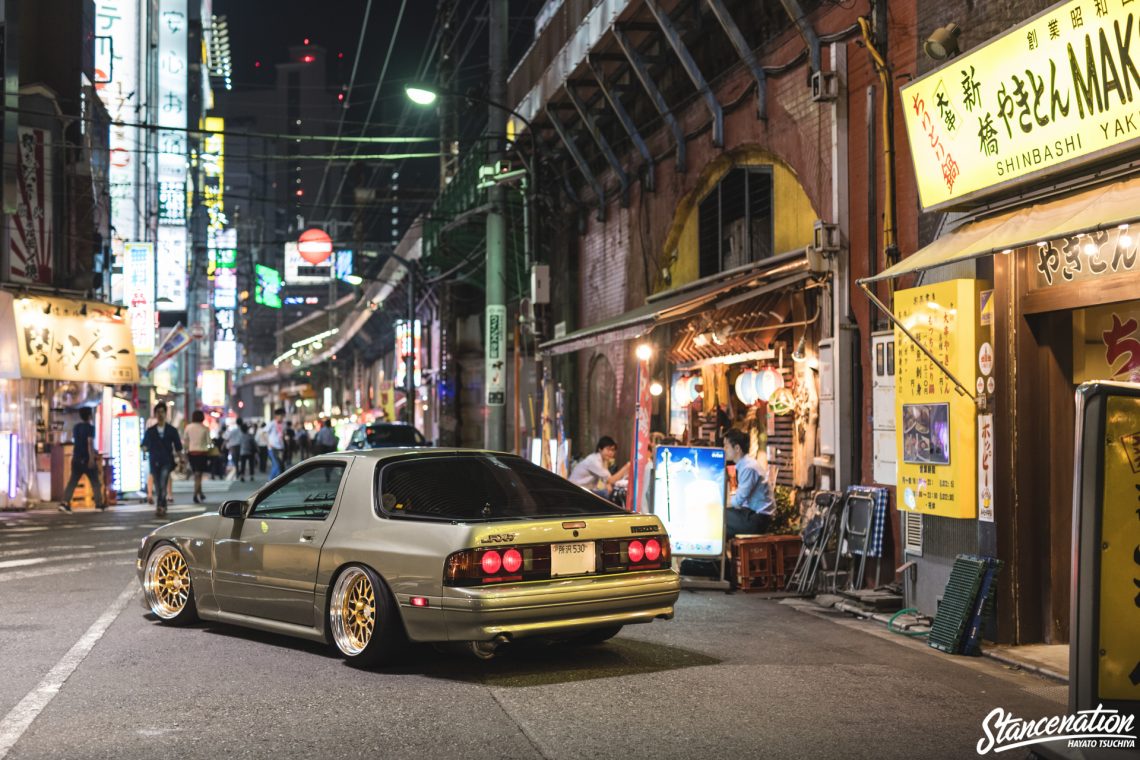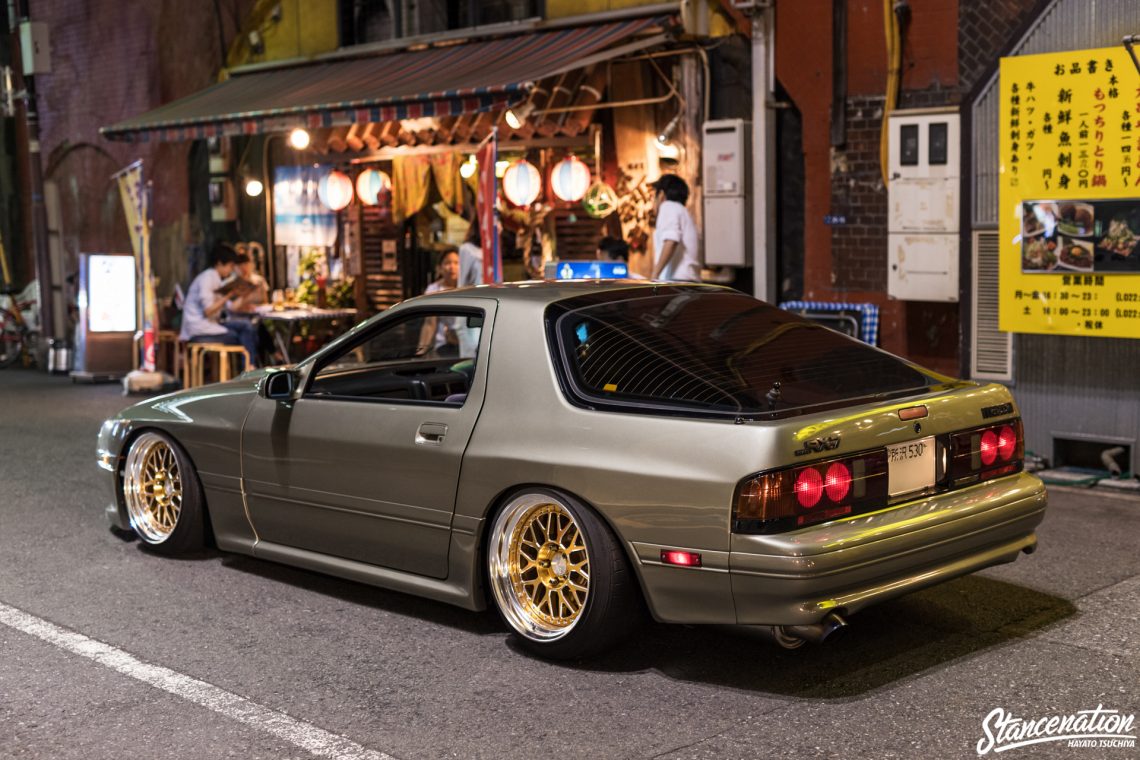 Before we go any further, please take a look at the photo below and tell us how you really feel?! The 13B motor sits right at home in that super clean bay which received the complete shave & wire tuck treatment. Other changes that Kohei San made was the one-off V mount, FD3S surge tank, amongst other "small" things.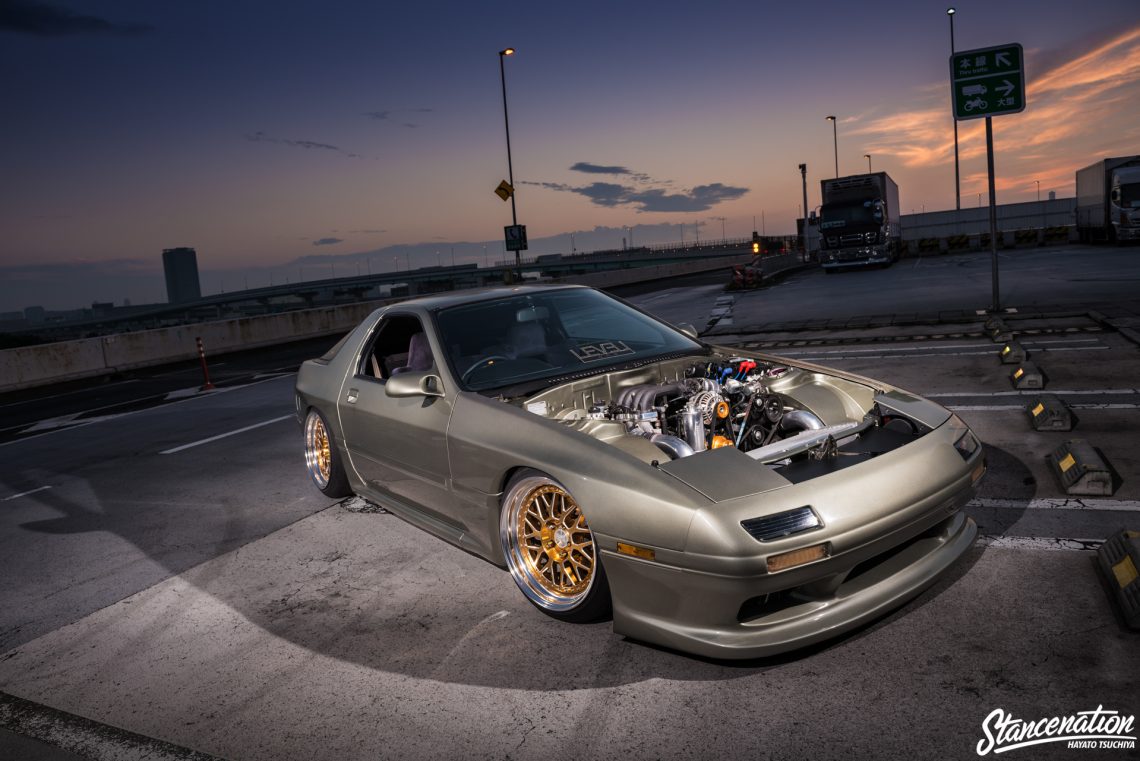 Kohei has owned this FC for about three years now. His love for FC's spans way back to when he was much younger. He remembers going to drift events and seeing these certain "Sexy Knights" guys perform miracles with their FC's. Those memories still stick with Kohei to this day..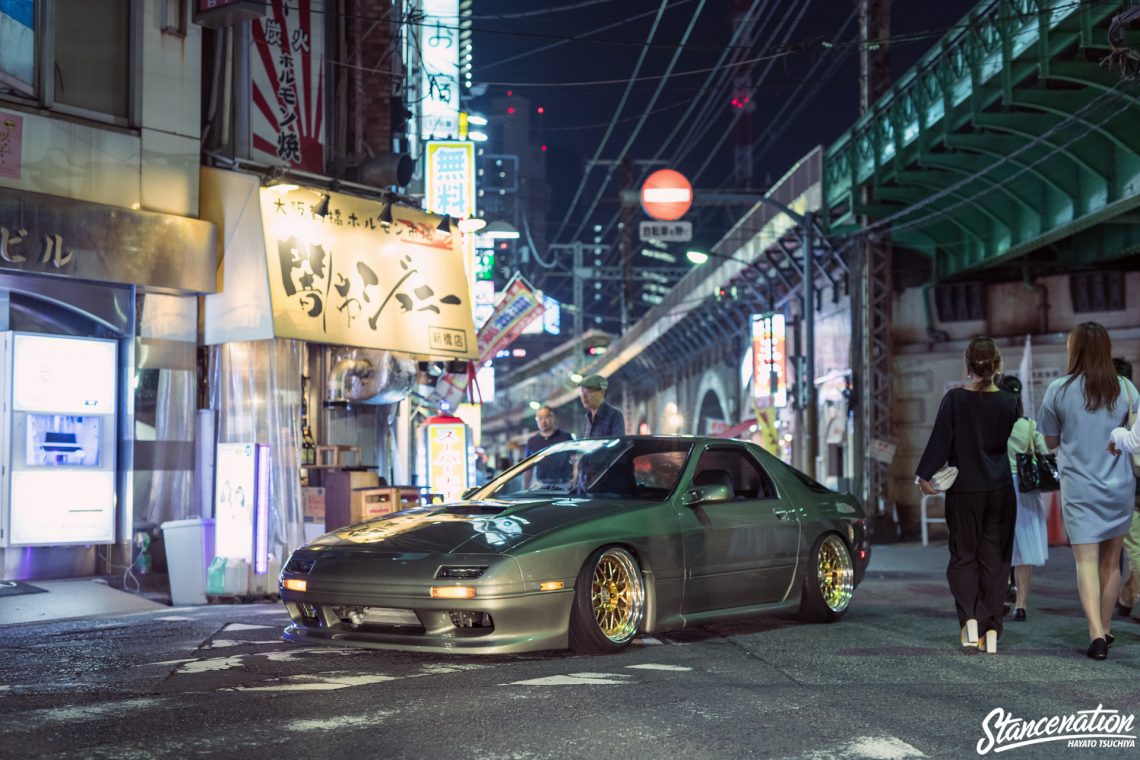 Initial D also played a big role in Kohei's love for FC's. Ryosuke Takahashi will forever be a legend in Kohei's book. When we asked him if there is any downsides to owning an FC, he simply said "rotary can be fragile, and expensive to maintain", but its so worth it!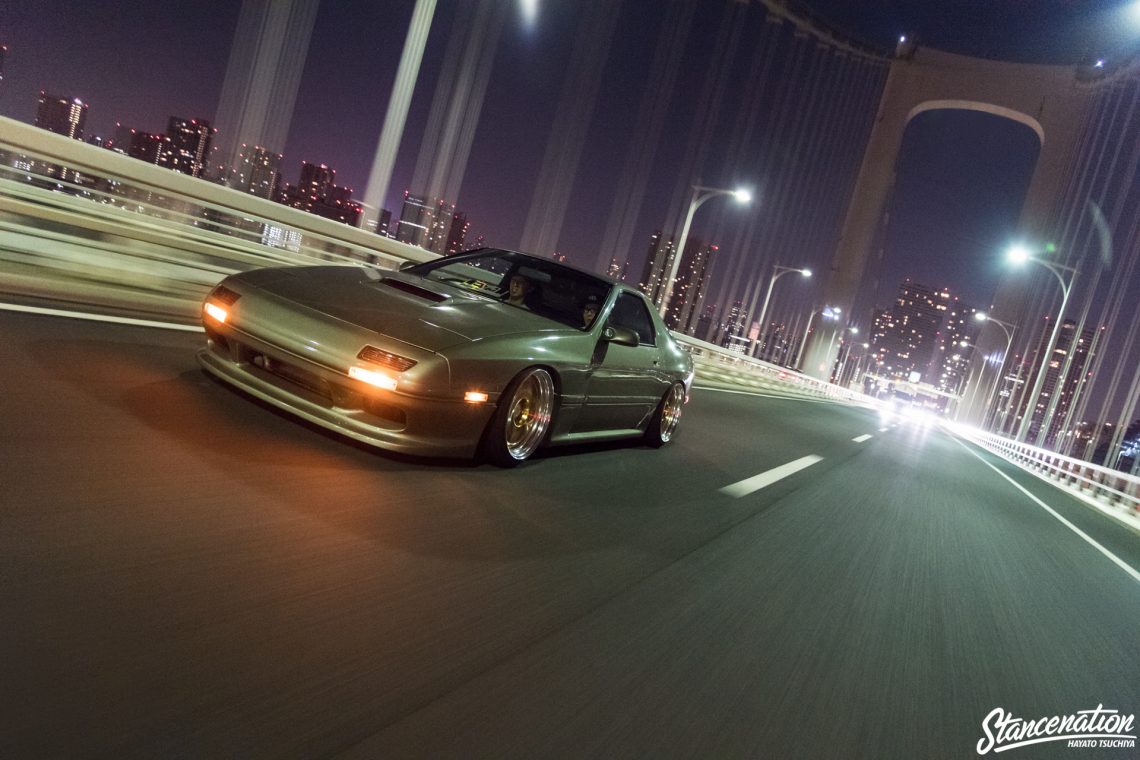 The exterior is extremely clean and rather "current"; current as in the car doesn't look it's age (almost 30 years!). To achieve the look, Kohei used a combination of AR-F front bumper along with USDM spec mirrors, emblems and side markers. Maybe that incredible Millenium Jade color has something to do with it?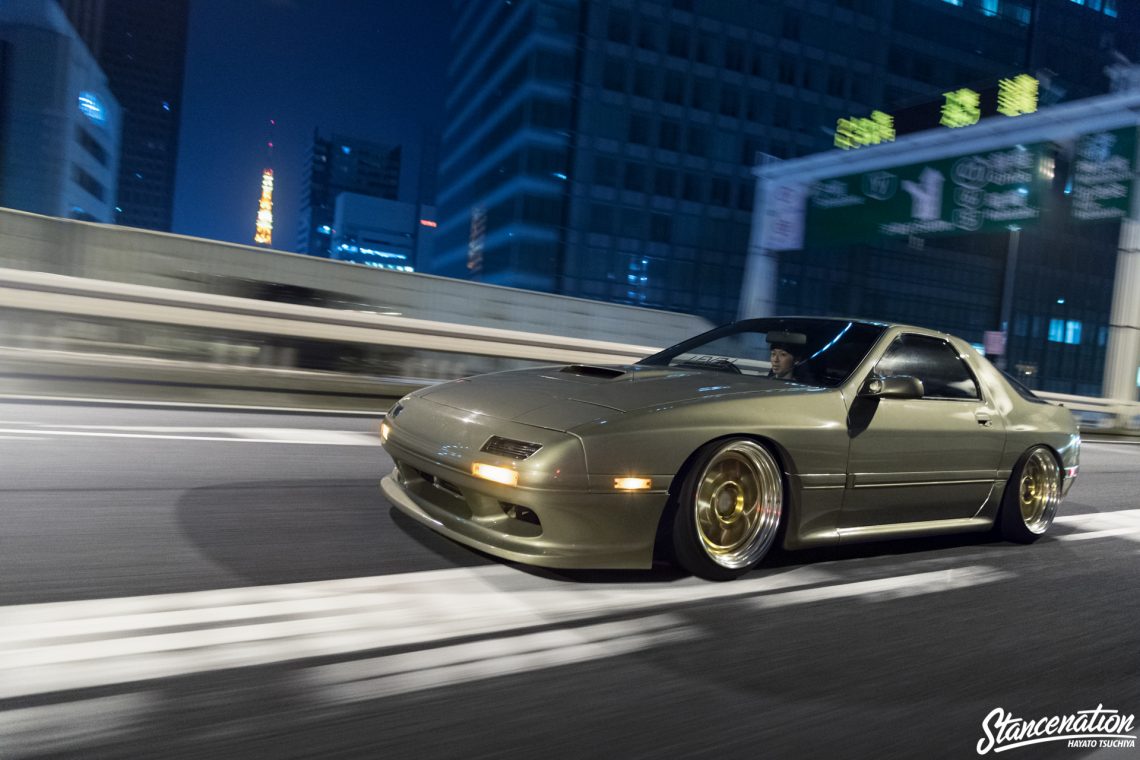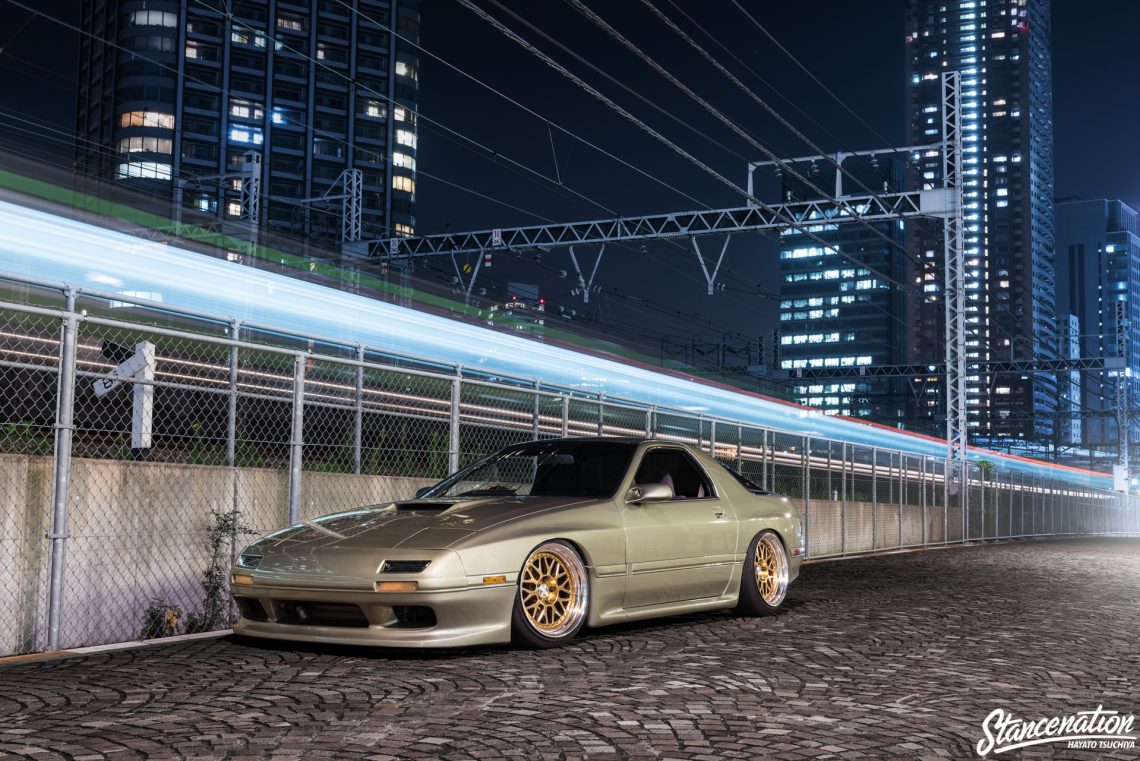 The car sits on a set of Tein Super Drift coilovers equipped with upgraded Swift springs (20K front, 18K rear). It's also got Super Now arms and other suspension components. Wheel choice is pretty damn unique too, especially on an FC. Barramundi Design Toman's sized 17 x 9.5 & 17 x 10 and wrapped in a set of 205/40 & 215/45's Toyo tires.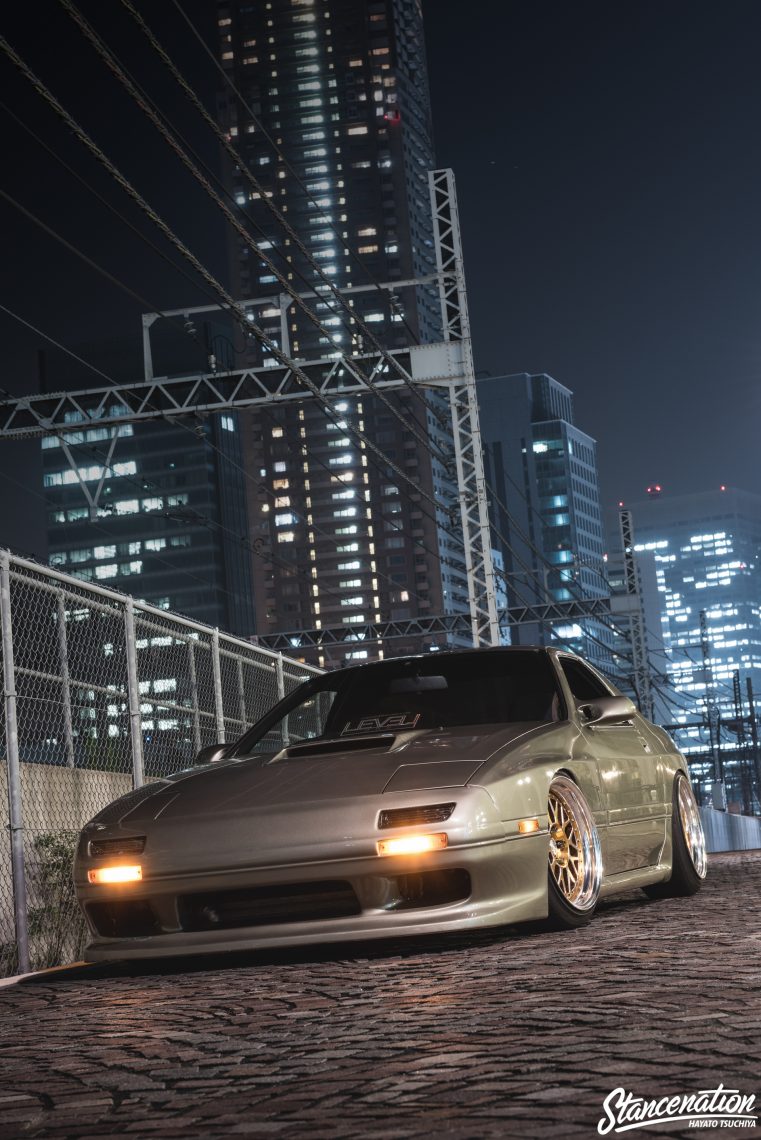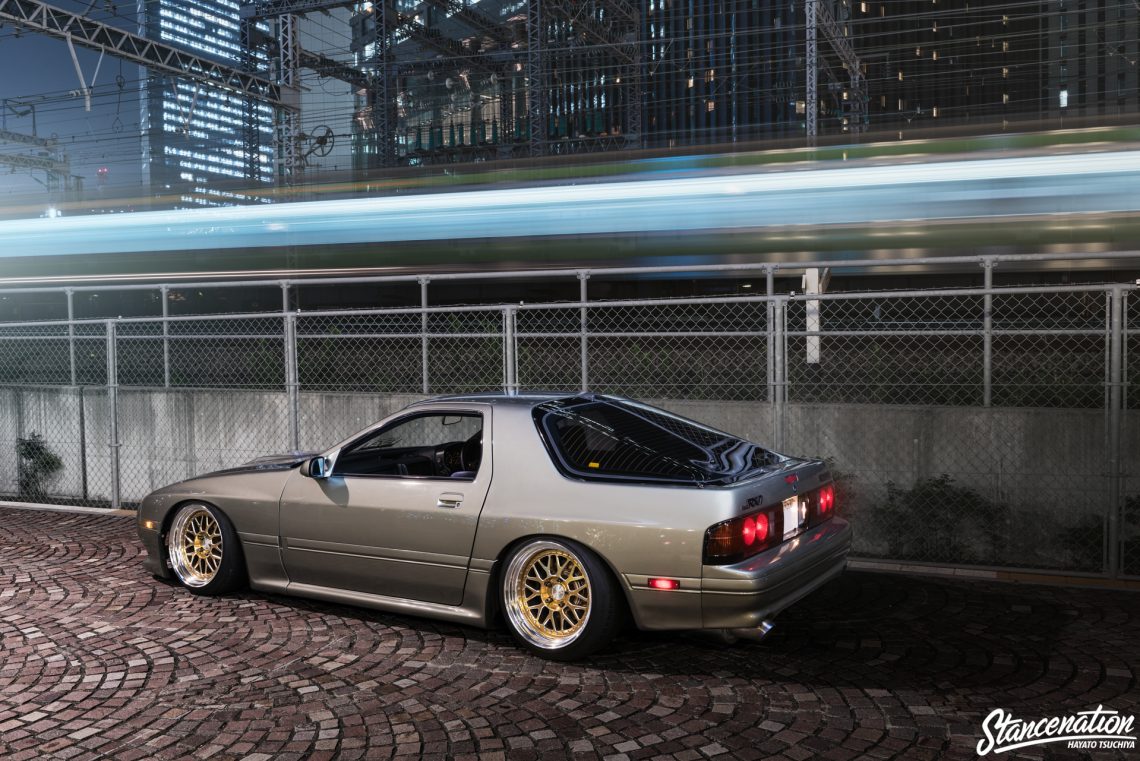 For now interior is relatively simple (steering wheels & bucket seat) but Kohei has something awesome in the works.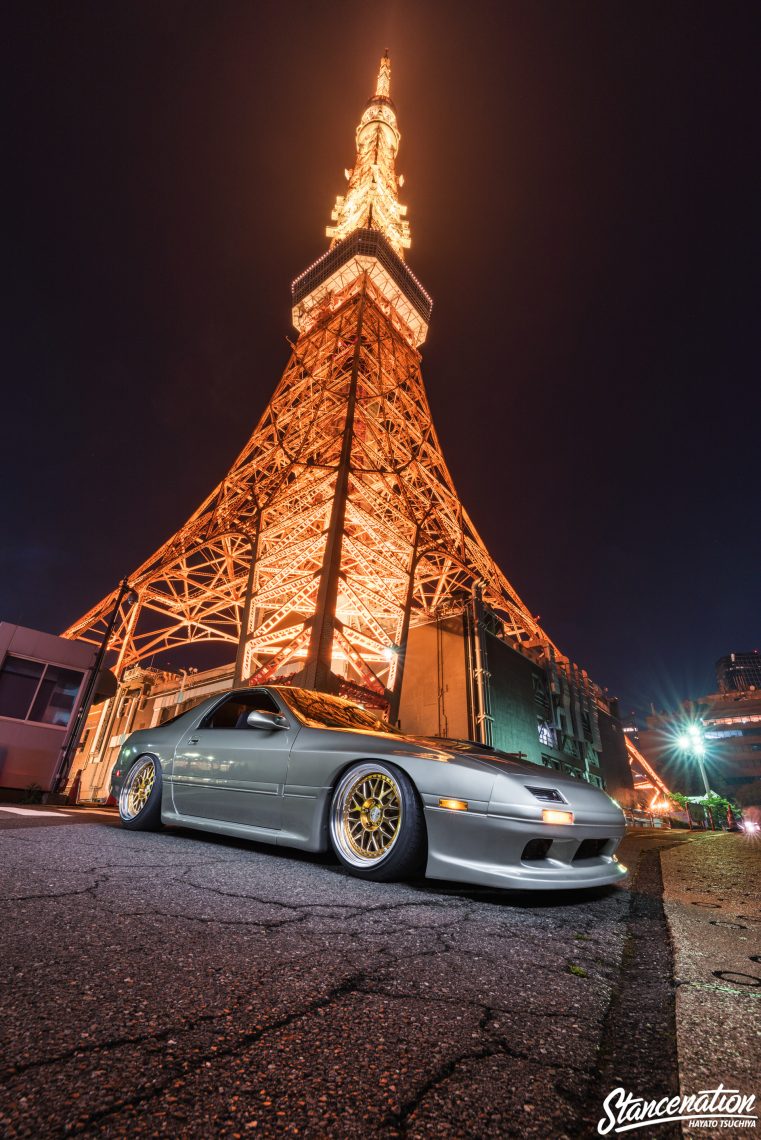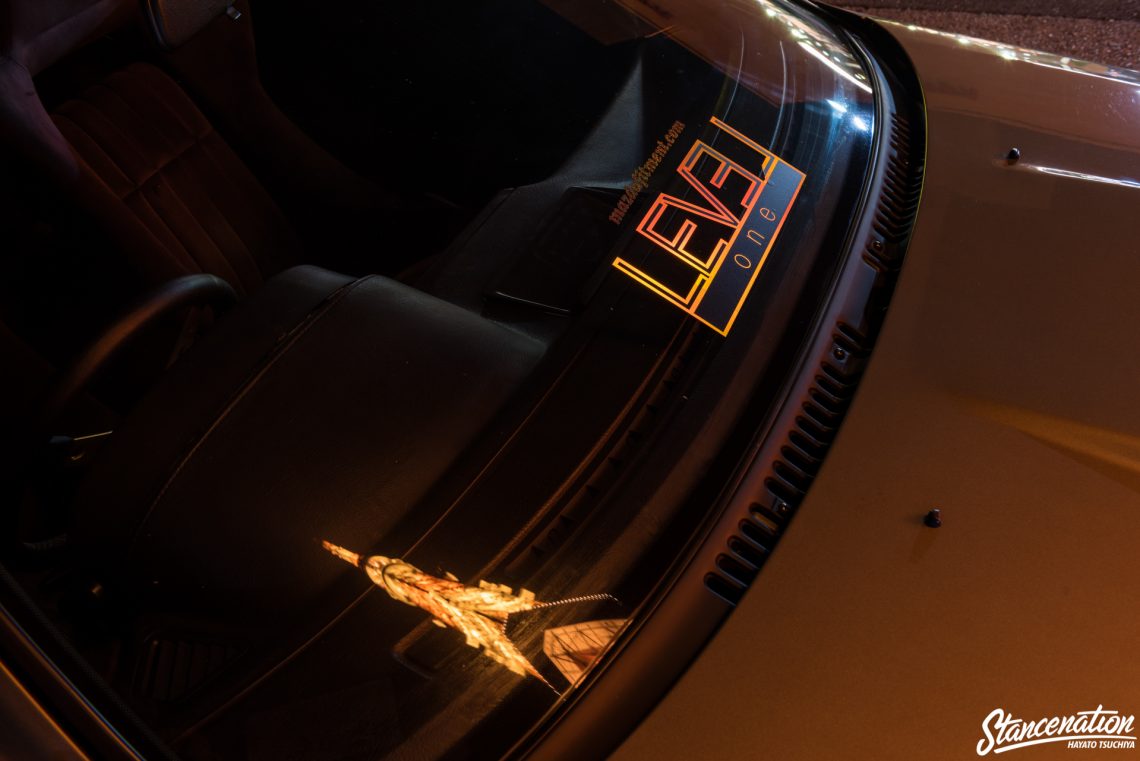 What's up next? 3 rotor, new interior & lots of drifting action. We're looking forward to it! Big thanks to Hayato Tsuchiya for the shots.