With the VIP scene growing as quickly as it has in the states in the last few years, it seems that it's getting more and more difficult to stand out among the others. Custom kits, vents, radiused fenders, you name it; and owners are doing it. Don't get me wrong, I absolutely love these insane and extensive builds we've been seeing recently (Elvis), But at the same time, I can also appreciate a simple and cleanly executed build that doesn't look like it's begging to be cut up. And I believe that Jin Ueno's LS400 is a great example of one of those builds.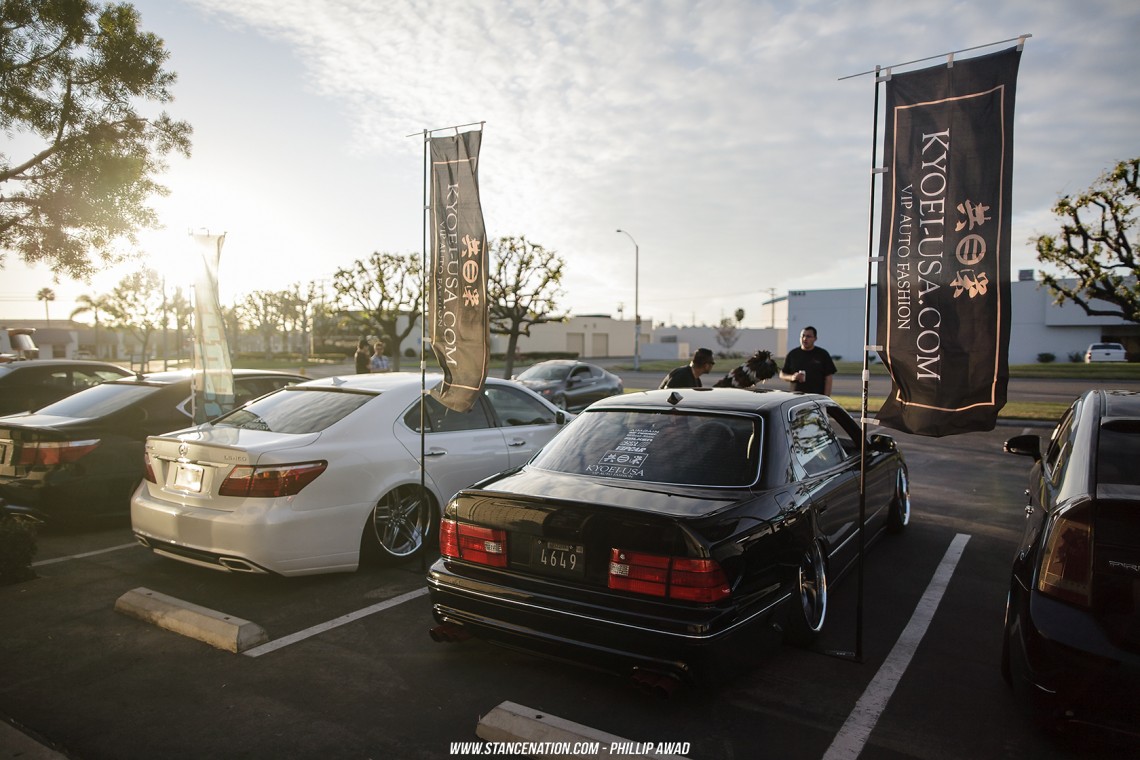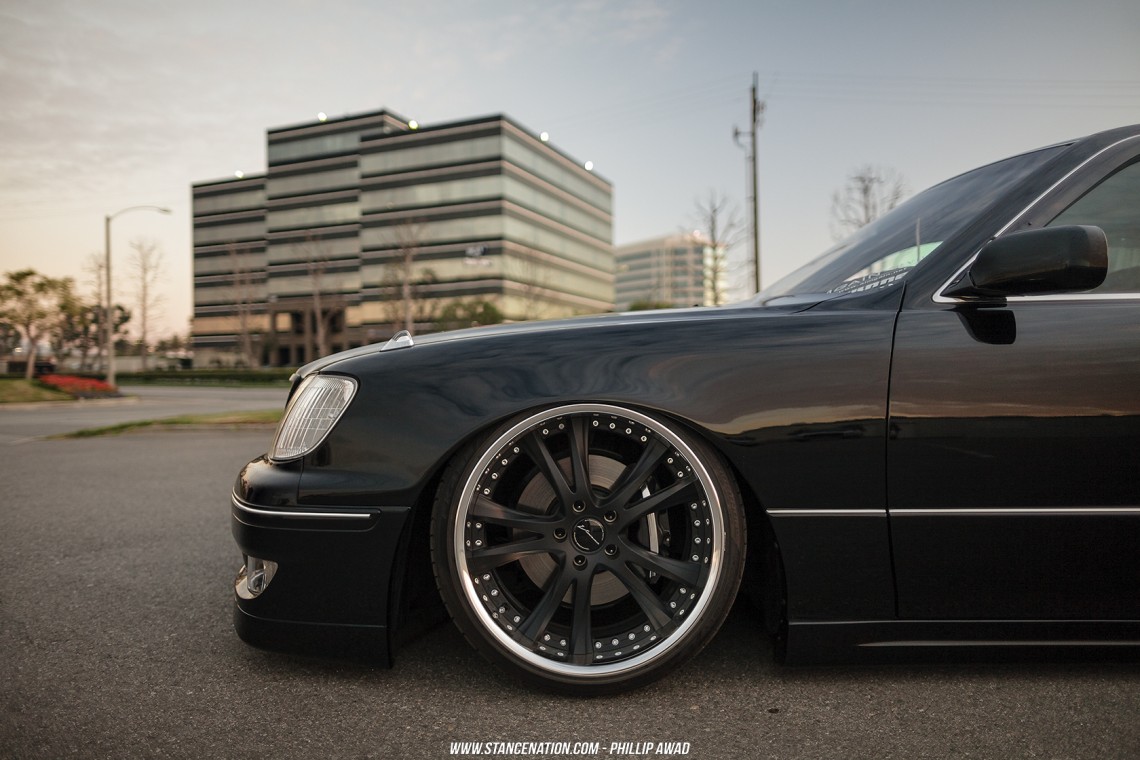 With style, comfort, and drivability in mind, Jin's LS lays out and tucks a ridiculous amount of rear wheel on a full Air Runner suspension setup complete with a custom floating tank/compressor setup in the trunk. Jut the way I like it.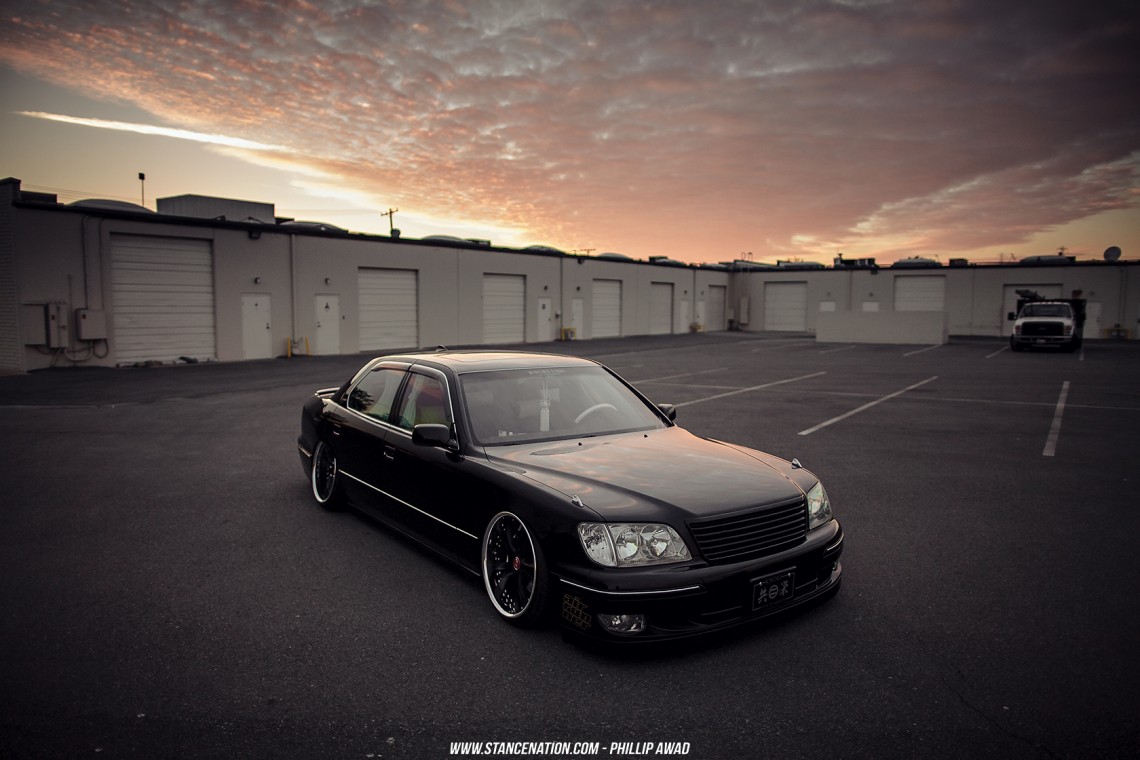 Tucked into the fenders, it's running a gorgeous set of SSR Vienna Merisias with flat black faces and polished lips. Out front, 19×9.5+15  and in the rear 19×10+9.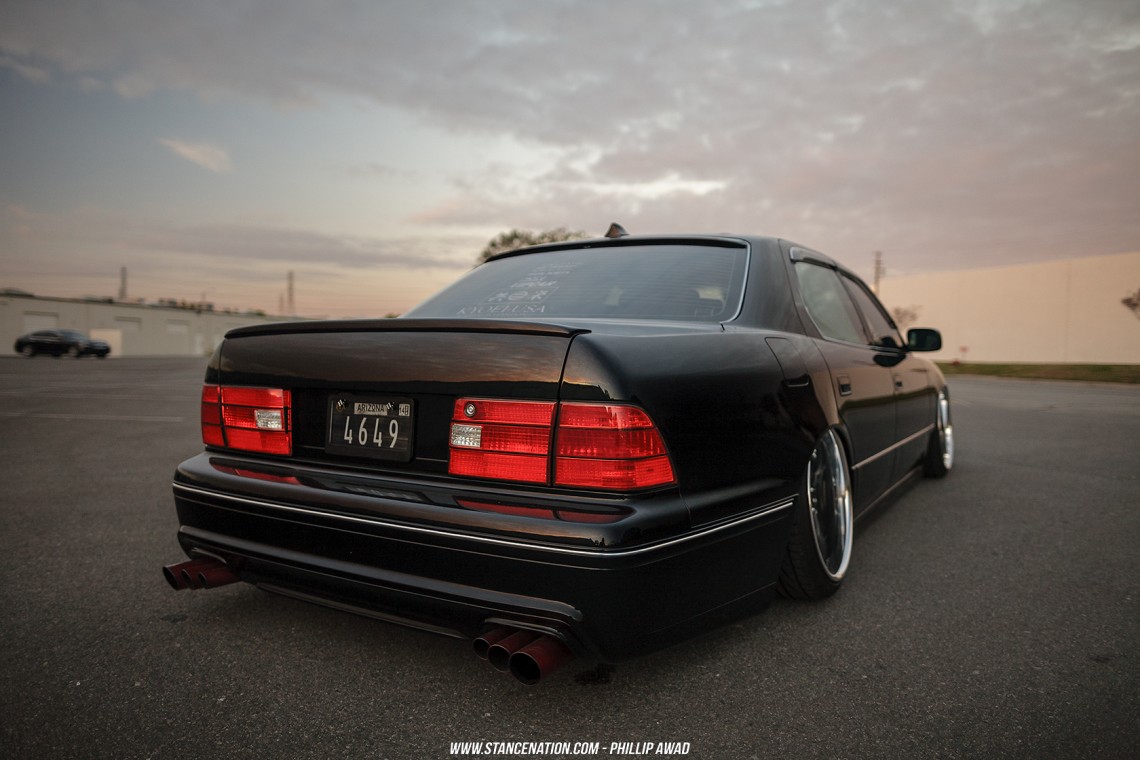 From front to back, Nothing seems out of place on this car. Every piece added to it keeps a clean and cohesive look that many car owners fail to accomplish while building a vehicle. From the Full Aimgain kit, to the Candy red dual triple exhaust tips, everything is a perfectly fitting piece of a larger puzzle.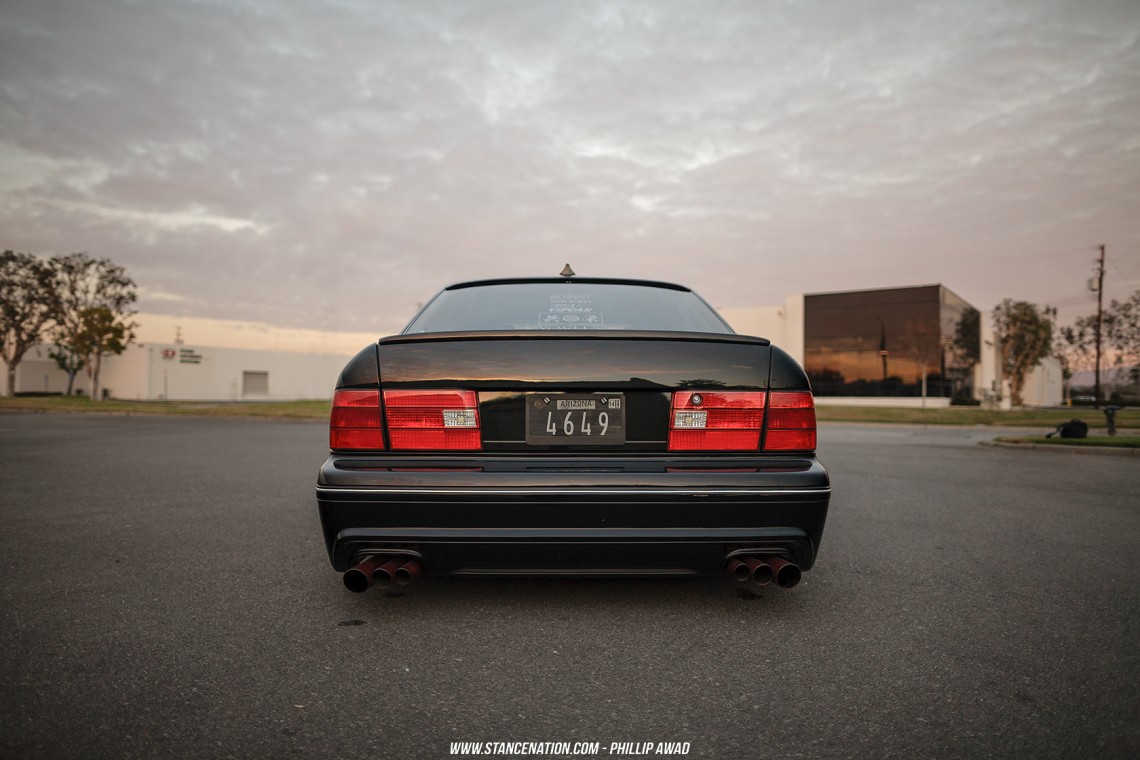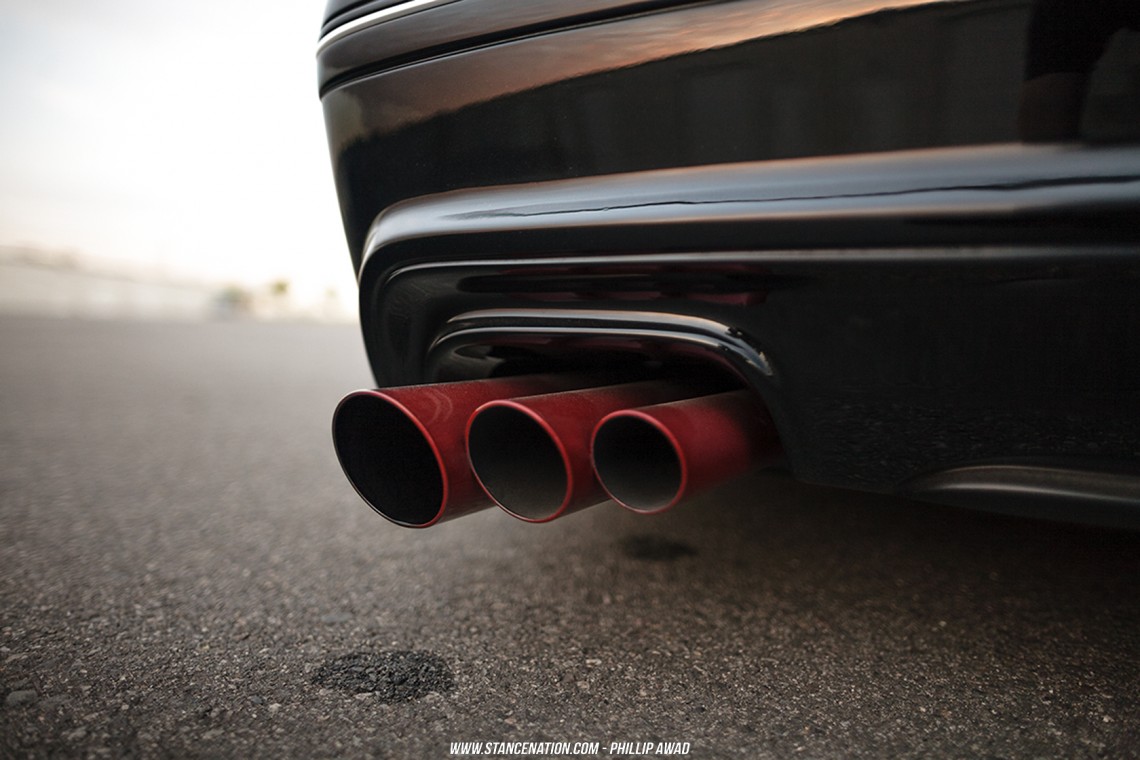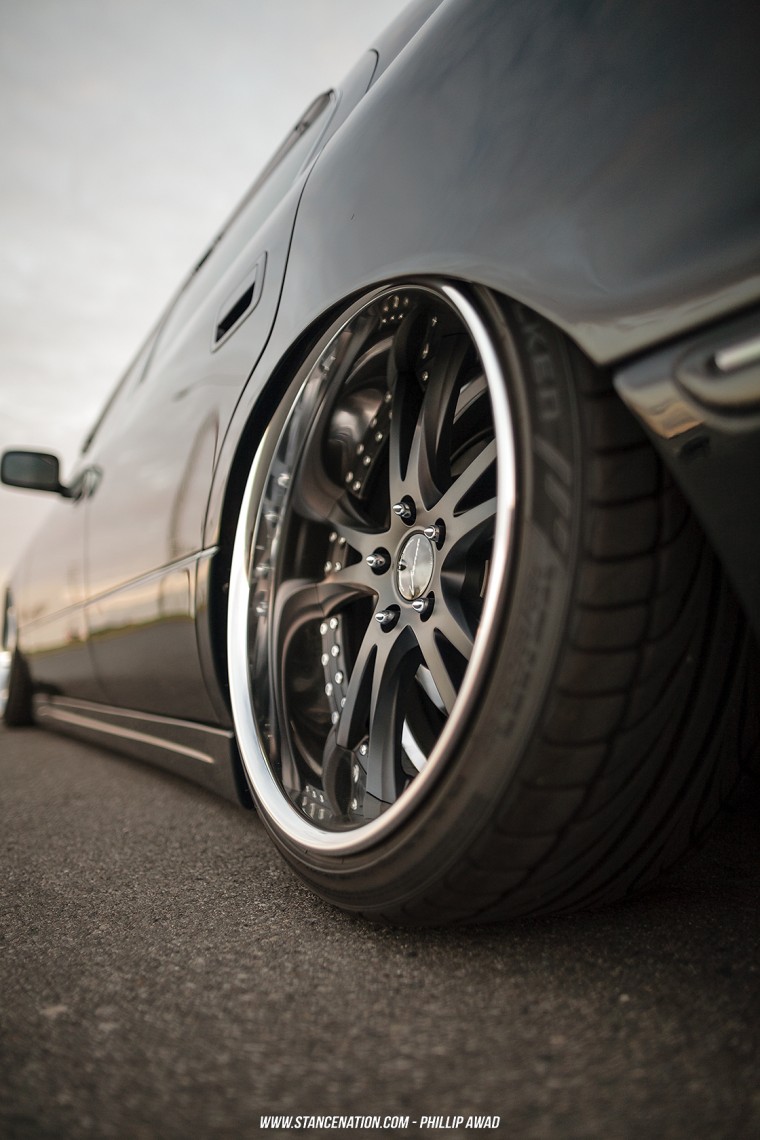 Completing the puzzle; Jin went with an Aimgain Stylish Grille, Aimgain Euro Edition Trunk Spoiler, Toyota Celsior Window Visors, Toyota Crown Majesta Fender Marker lights, and some custom pinstriping by Po'Boy.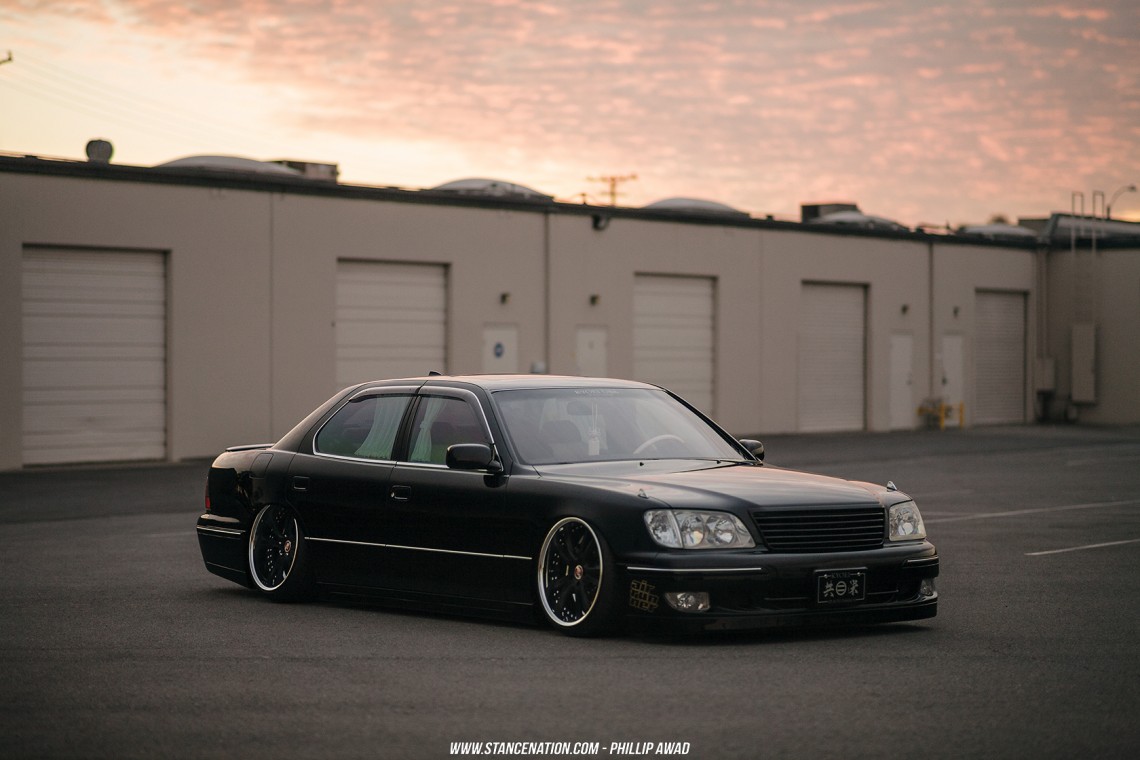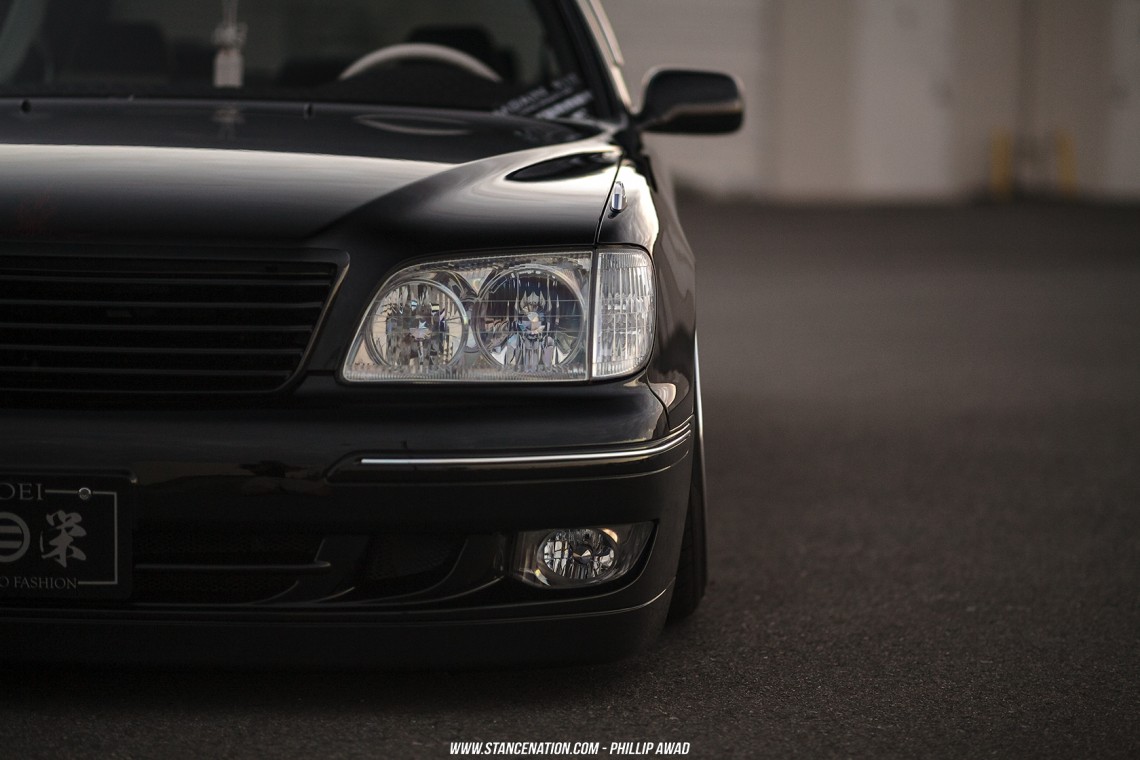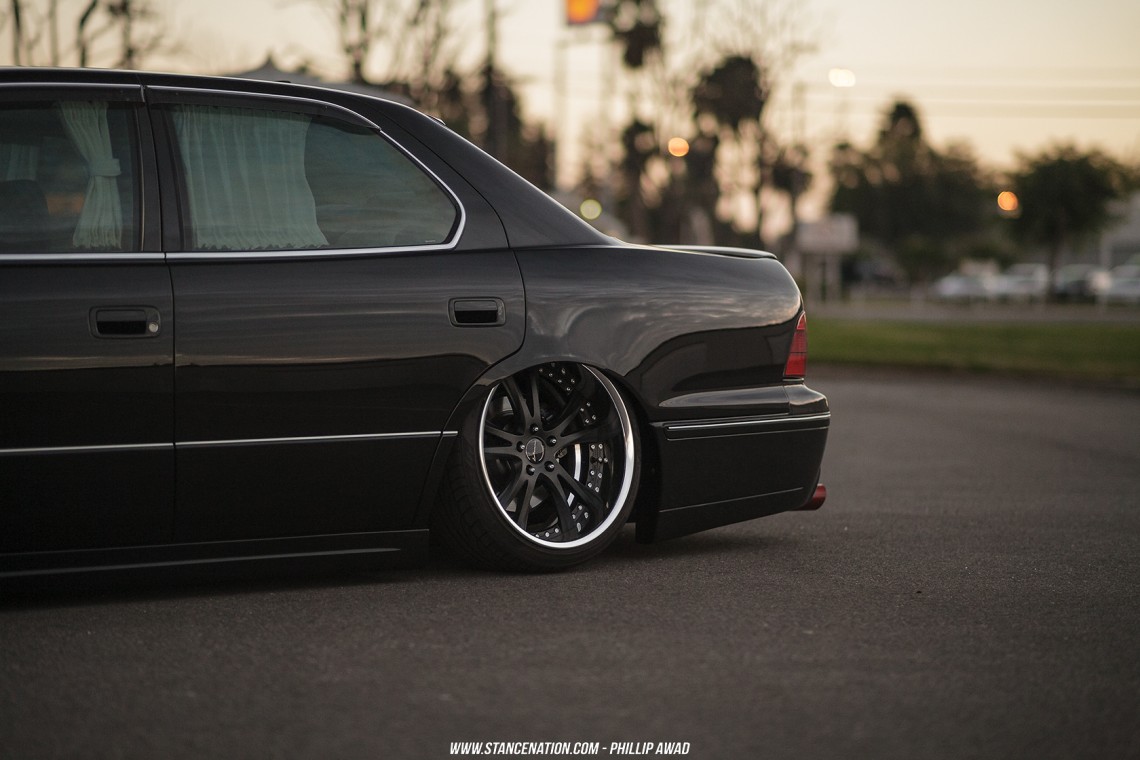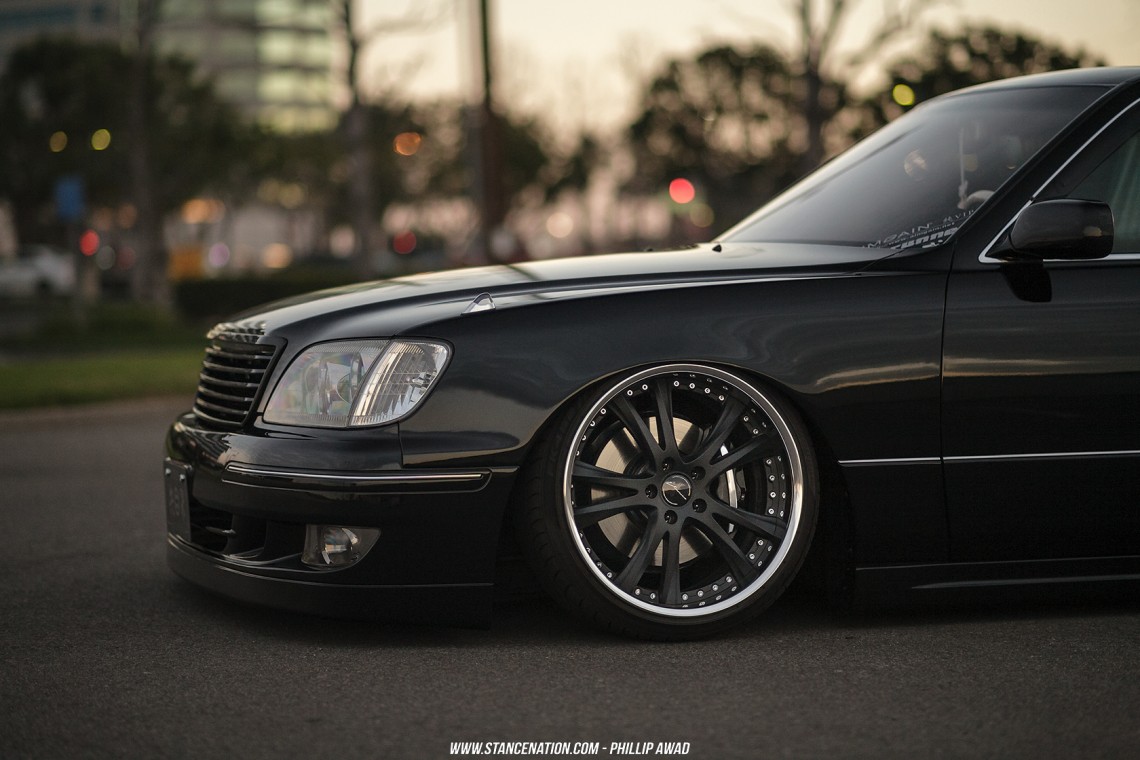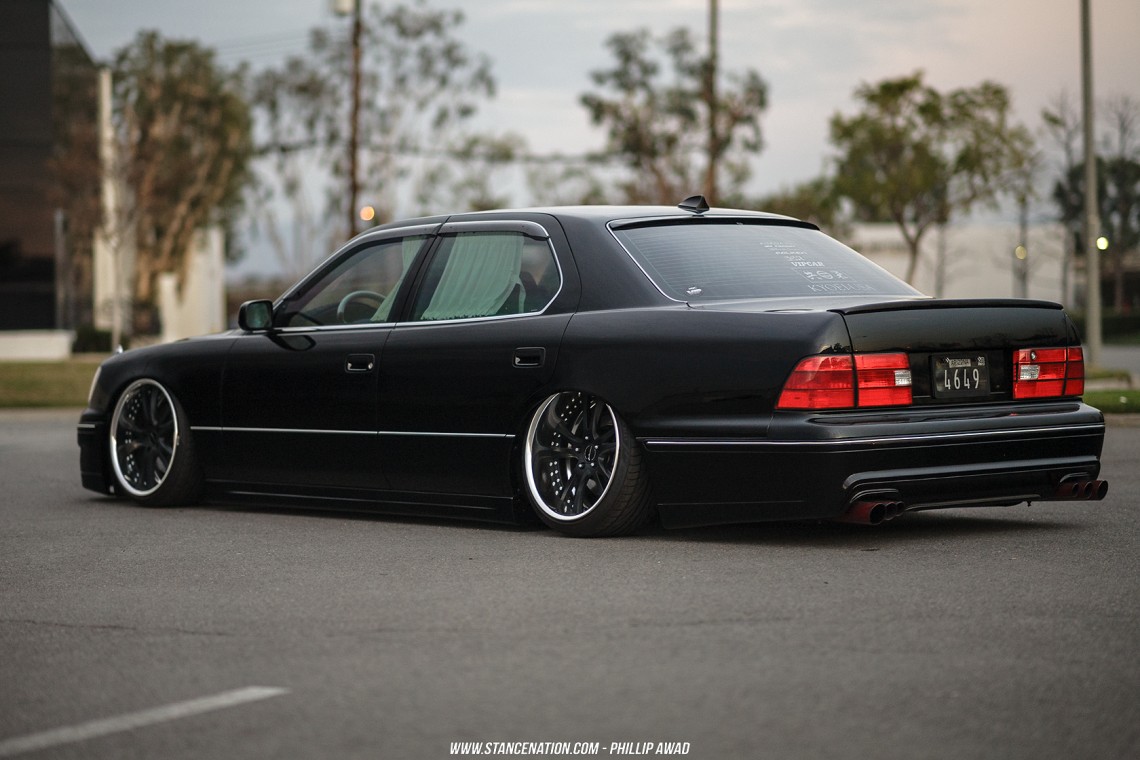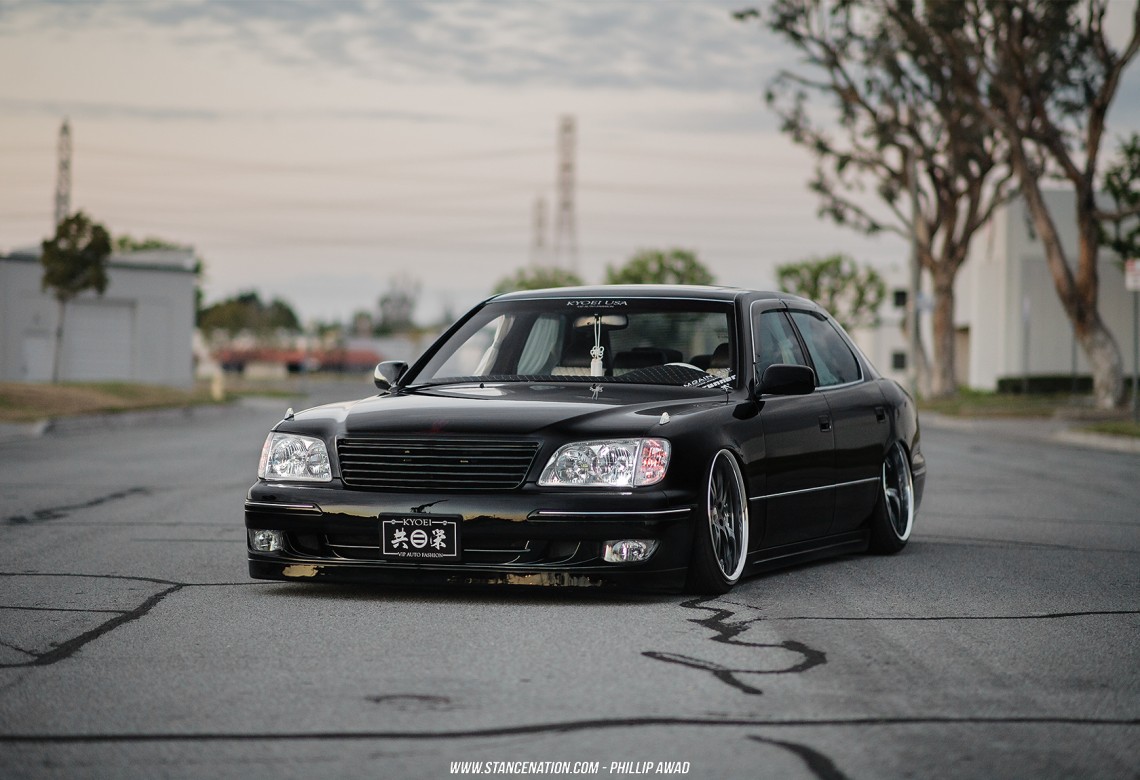 In the VIP game, interiors are where the men get separated from the boys. Comfort and style go hand in hand and details are key. Looking inside Jin's car, you can immediately tell which side he stands on. This black beauty is draped with a fish skin texture headliner, and black pebble suede.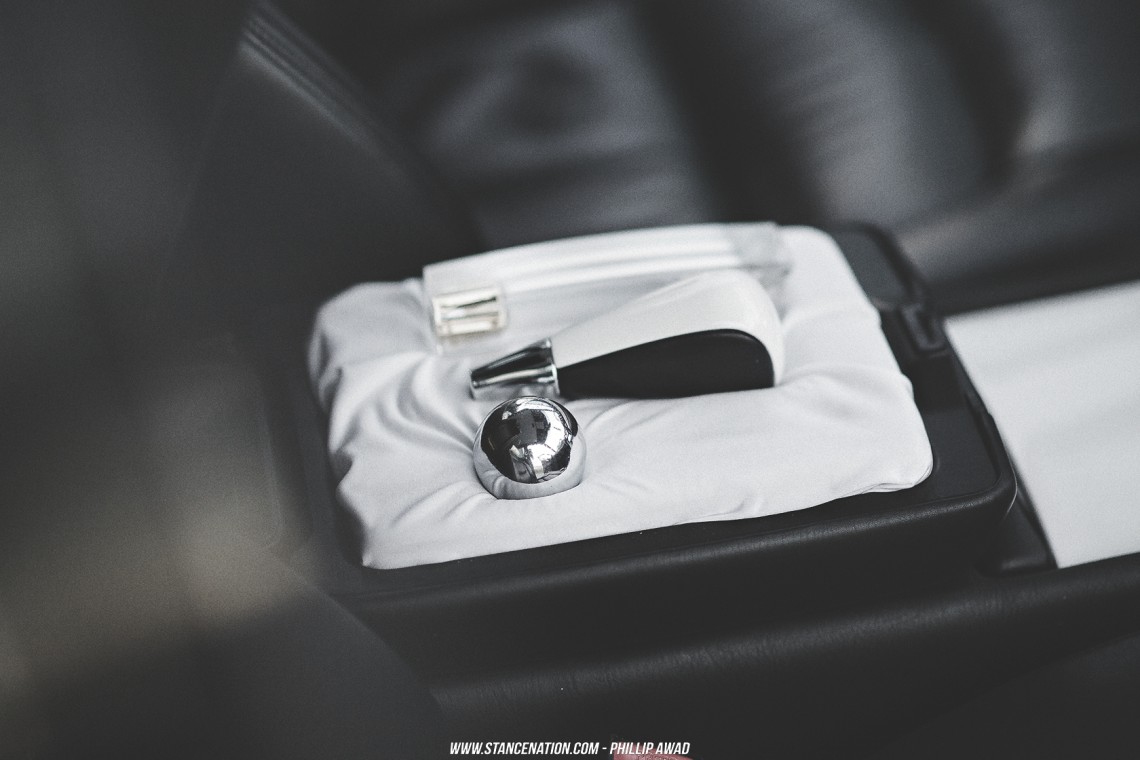 Adding contrast to the exterior, All of the original wood grain was painted Toyota Natural White to match the white stitching in the diamond stitched dash cover, front table, curtains, floor mats, and trunk cover. Jin also replaced most of the factory lighting in the interior with led's to set the mood, as well as added a one-off, carved wood shift knob.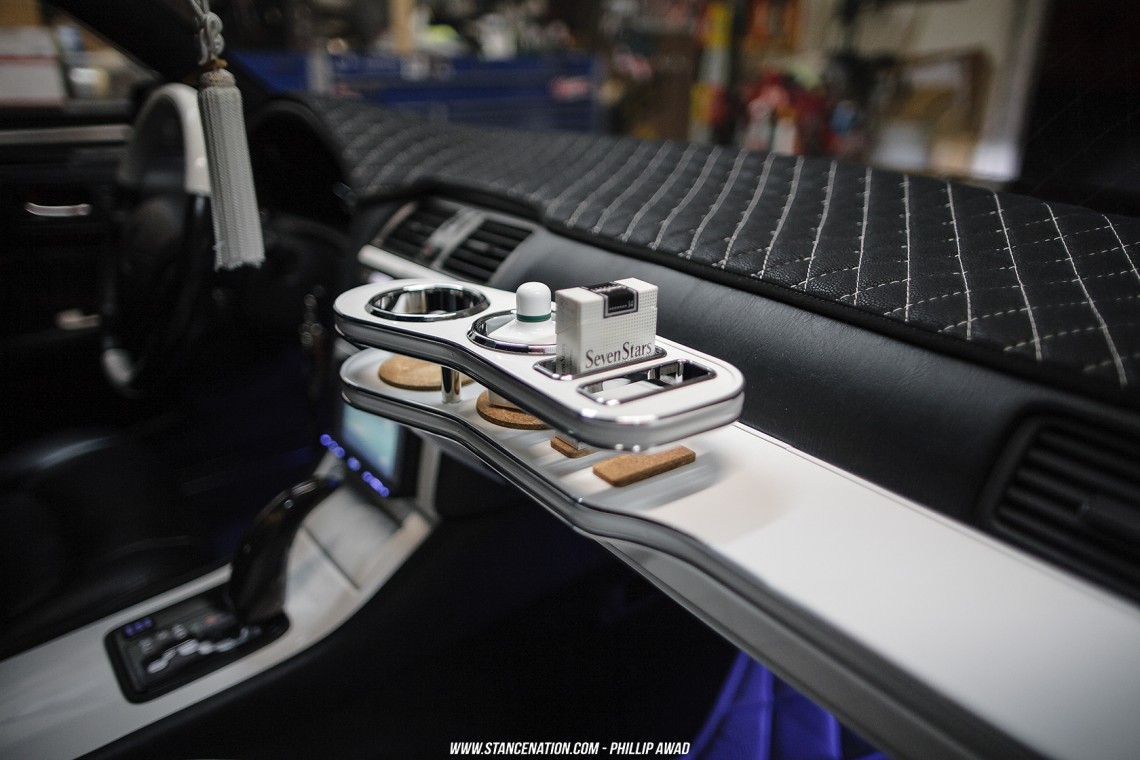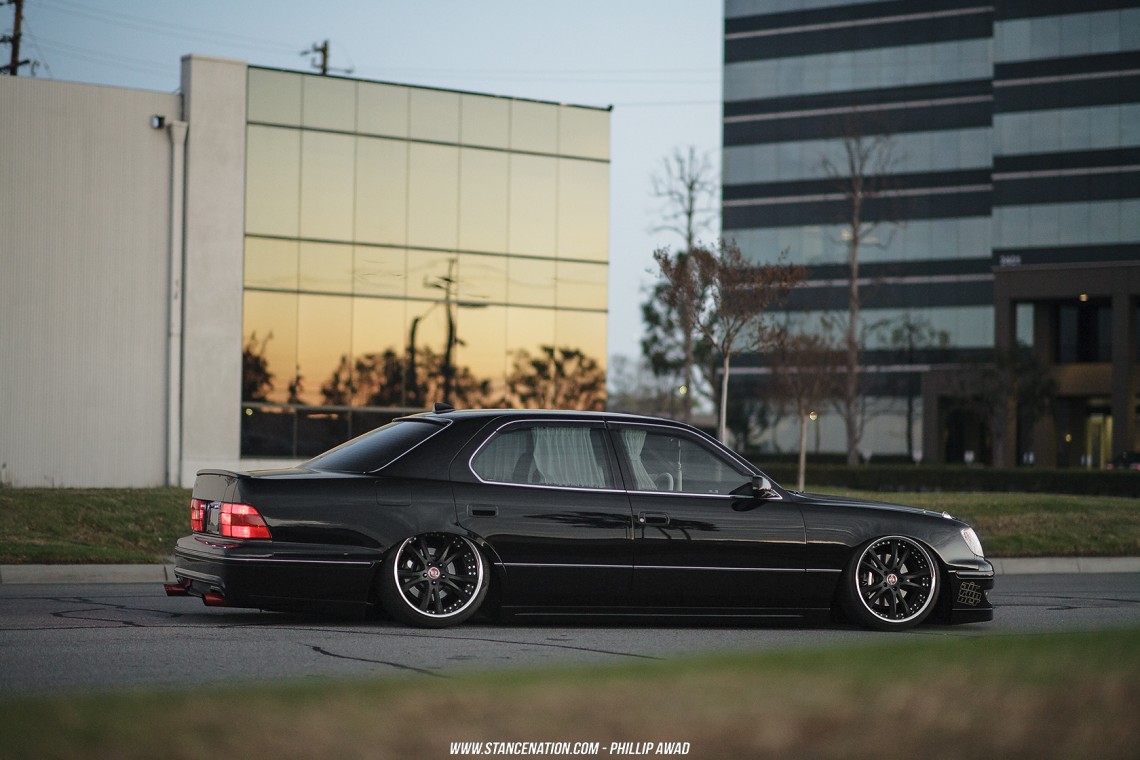 In the near future, Jin plans to possibly part ways with his car and let someone else enjoy the masterpiece he has so tastefully put together, but he tells us if he ends up keeping it, he will continue to enjoy it and add to what he has accomplished over time with a new trunk setup, audio enhancements, and even do a little work under the hood. Now enjoy the rest of this great photo set that Phillip Awad has provided us!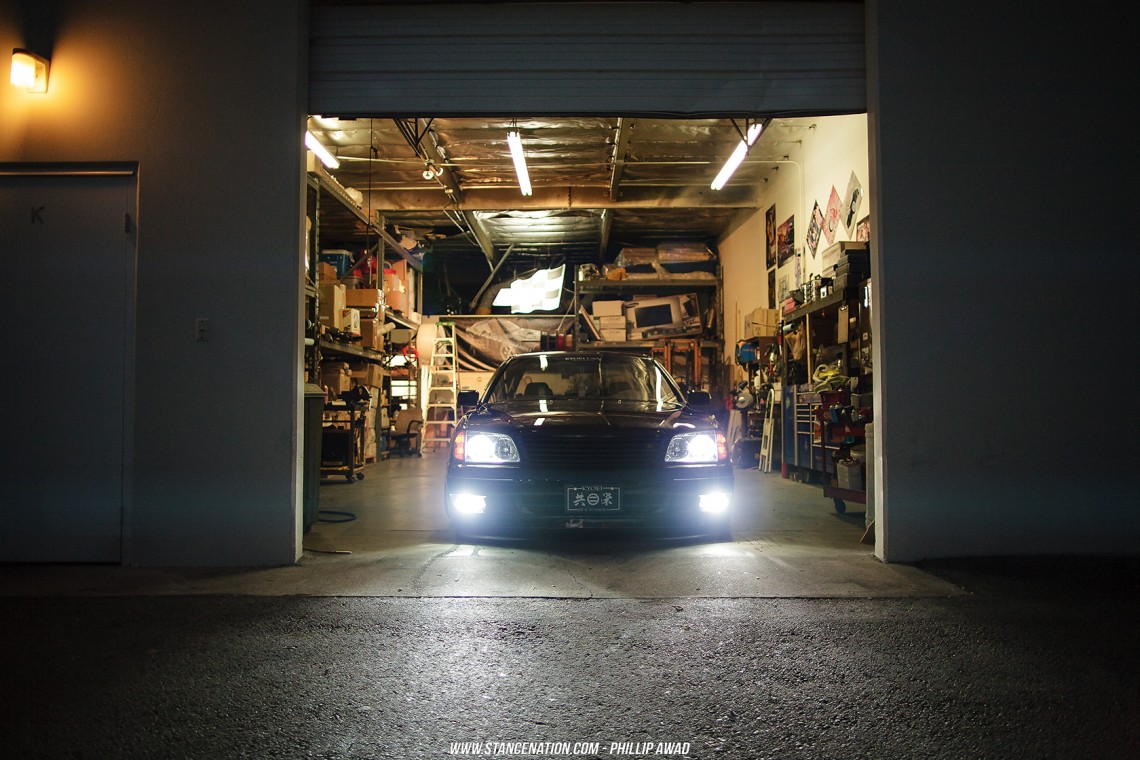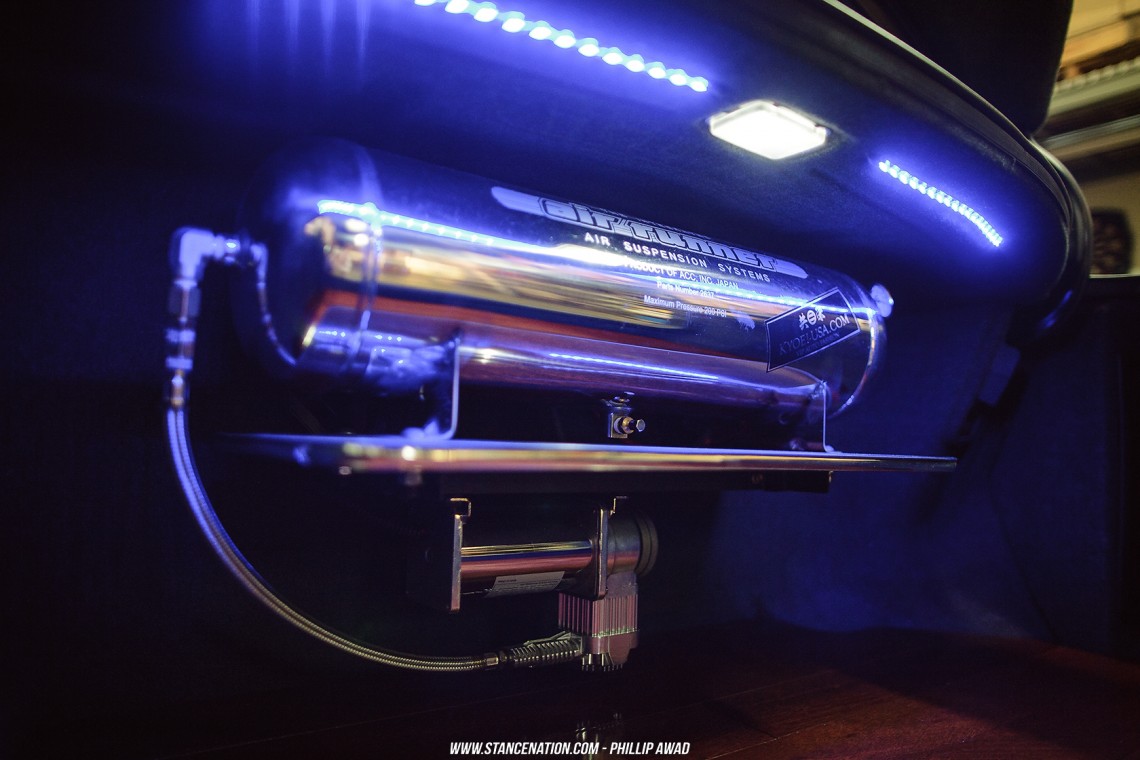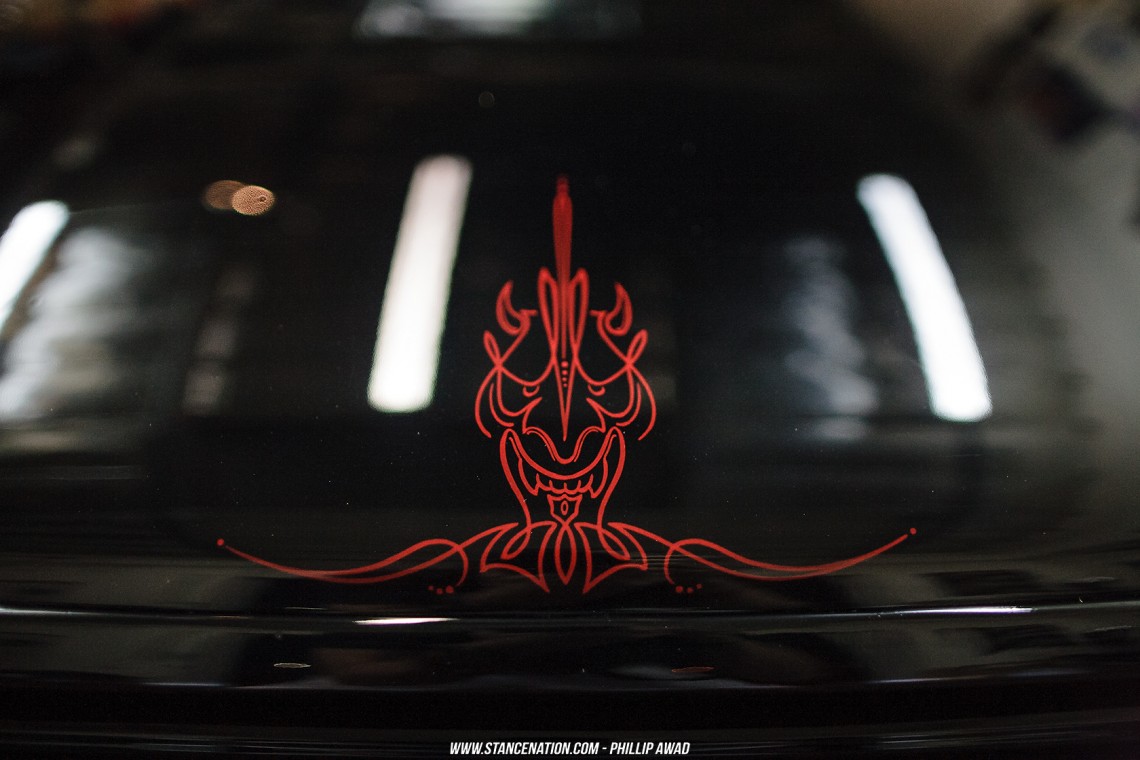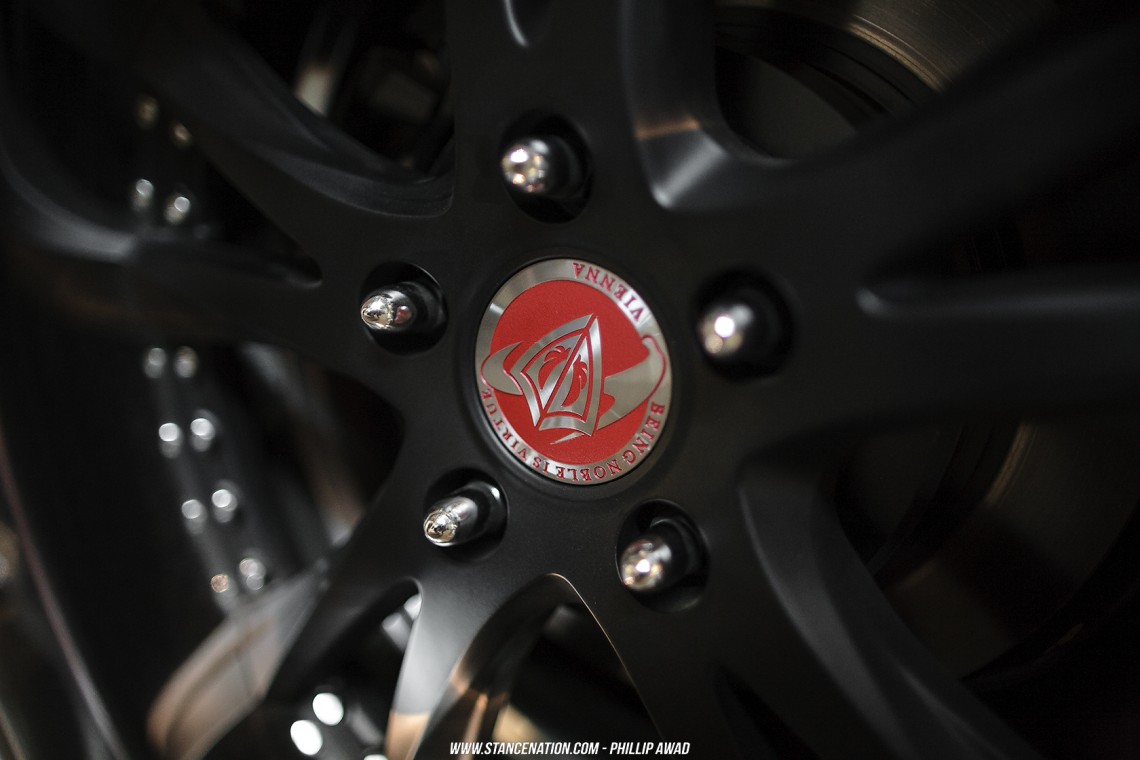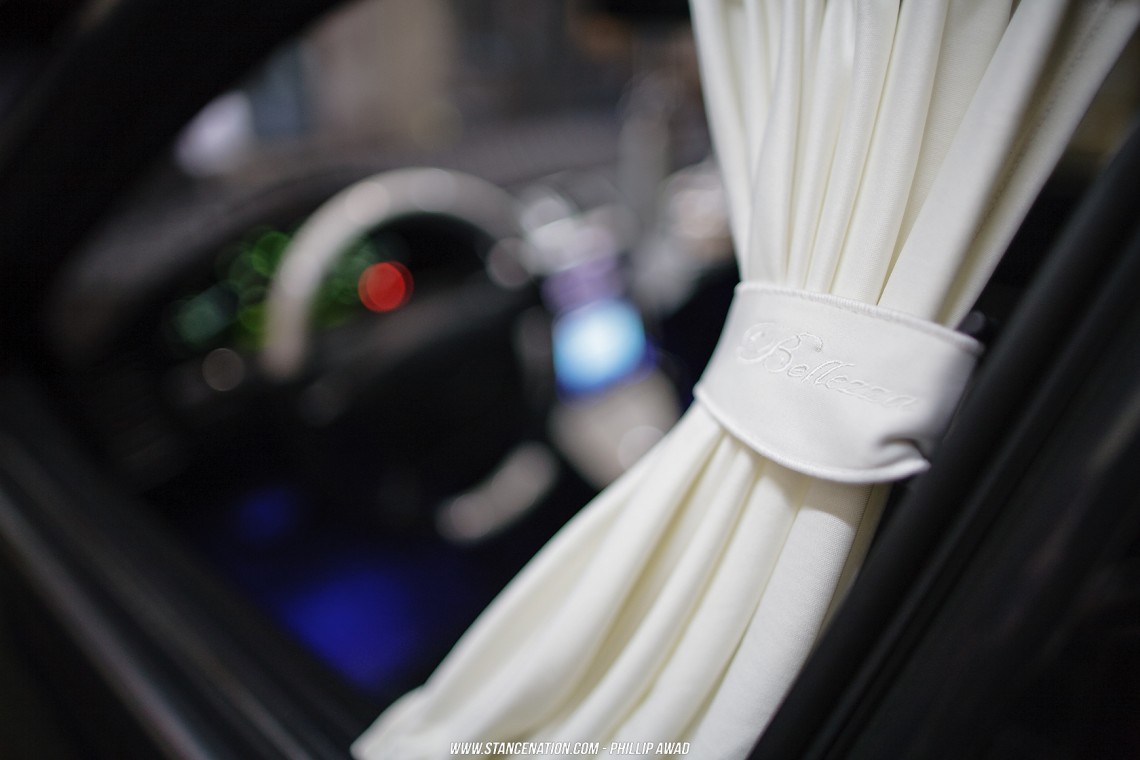 Suspension:
ACC Air Runner air suspension system
Custom Floating set air tank and compressor in trunk
Genb RCA
Wheels & Tires:
SSR Vienna Merisia Flat Black with Bullet lug nuts
Front 19×9.5+15 Rear 19×10+9
Falken FK452 225/35-19, 235/35-19
Exterior:
Aimgain Jun VIP kit with roof spoiler and LS460
Aimgain Stylish Grille
Aimgain Euro Edition Trunk Spoiler
Toyota Celsior Window Visor
Toyota Crown Majesta Fender Marker light
Custom pinstripe by Po'Boy
Custom exhaust after catalytic converter, raised pipe
Custom exhaust tripe tips (candy red powder coating)
Interior:
Custom Headliner with fish skin texture, other interior covered with black pebble
suede, Original neck pads, diamond stitch dash cover and rear tray cover,
matching white floor mats and trunk cover
All original wood grain trim painted to Toyota Natural White 056
Luxre 1 LED Dome lights, other interior and exterior lights
White front Table
Custom wood shift knob
Panasonic DVD player with Beat Sonic Trim and translator.
Bellezza White Curtans
Junction Produce white Fusa• Custom White floor mats and rear trunk cover
Custom rear table
All Climate control light replaced with LEDs
All Power window switch light replaced with white LEDs
LEDs 3rd Brake lights