BMW's Motorsport range has been at the forefront of European performance tuning for the better part of four and a half decades. That being said, the poster child of Munich's most popular go-fast brand would be the M3. Since the E30 chassis of the aforementioned nameplate rolled off the assembly line in the 80's, enthusiasts have always taken a liking to tinkering and improving these already formidable machines for the track and street.  Many argue that the E46 is the true driver's M3 and Yoshihiro Sakurai falls into that category.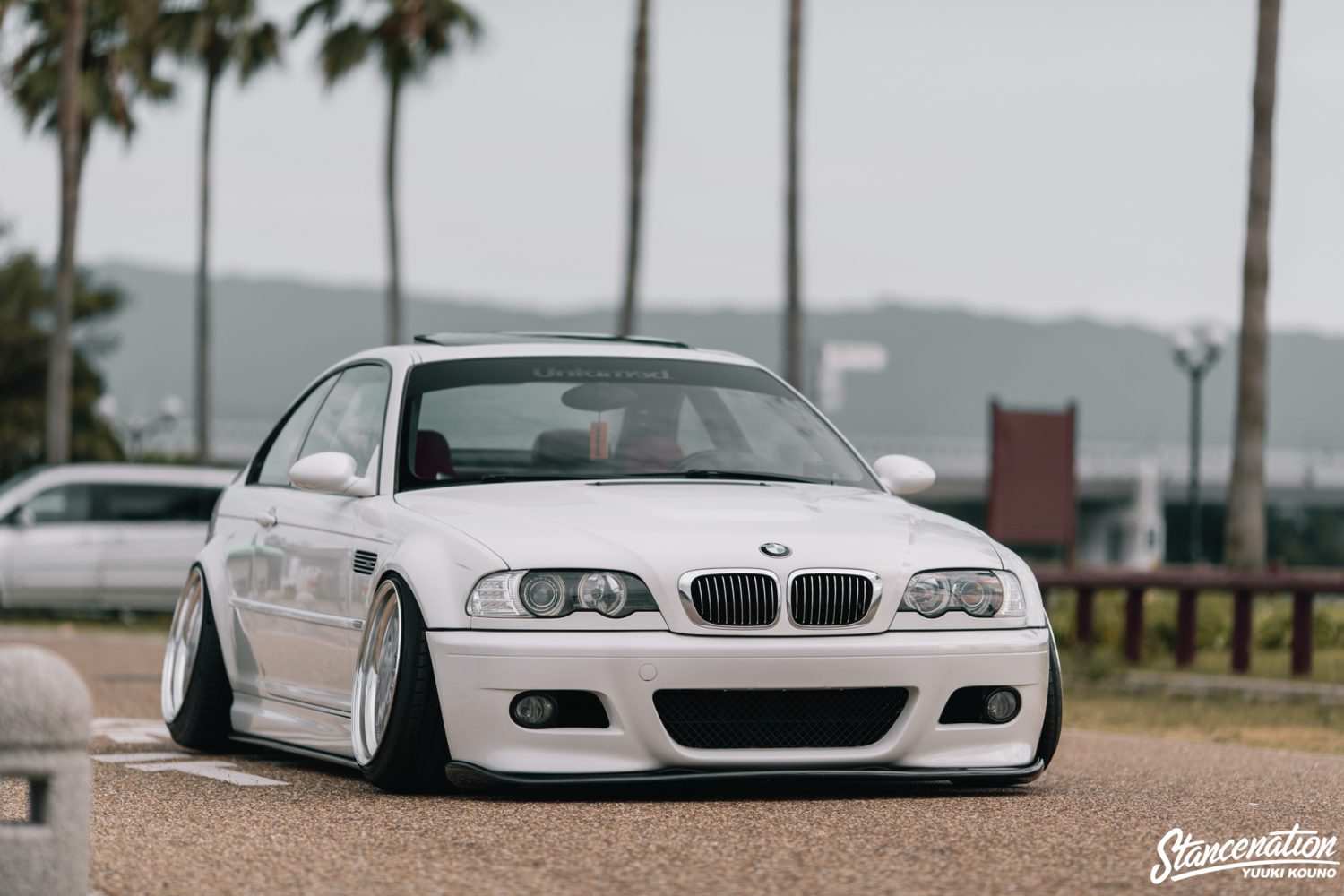 Mr. Sakurai has had the car for a couple of years and in that time he followed a simplistic approach in terms on styling. These cars from the factory are the epitome of early 2000's Euro. Pumped fenders and voluptuous quarters allow aggressive wheel fitment with little to no bodywork and the stock lines look extremely clean.  Yoshi was deciding on whether to run air suspension or coilovers and in true Japanese fashion the latter was chosen after seeing a majority of E46 M's on air at the time that he was building the car.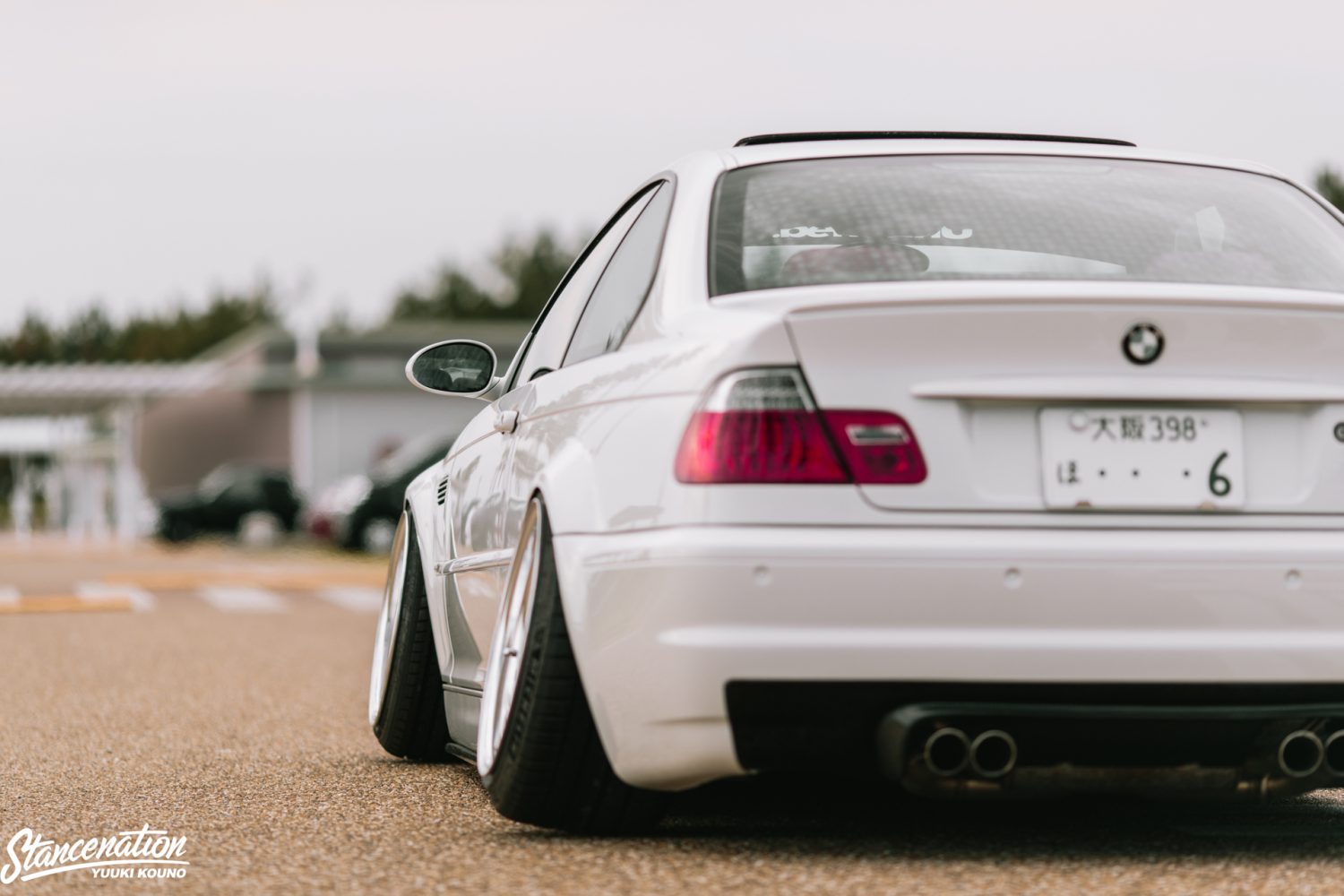 You will typically see the "Big Three"; Volkswagen, Audi, and BMW running air suspension setups when it comes to bringing the car closer to Earth. The purists in the Bavarian scene will argue that an M car is meant to be driven hard and that a static setup is the only way to go. Yoshi shared the same mentality and went with Nissho coilovers all around. Spring rates are ridiculous at 25k F and 30k R. While these are in no way the highest by any means they are still incredibly stiff for a daily and ensure that the arches aren't banging lip anytime soon.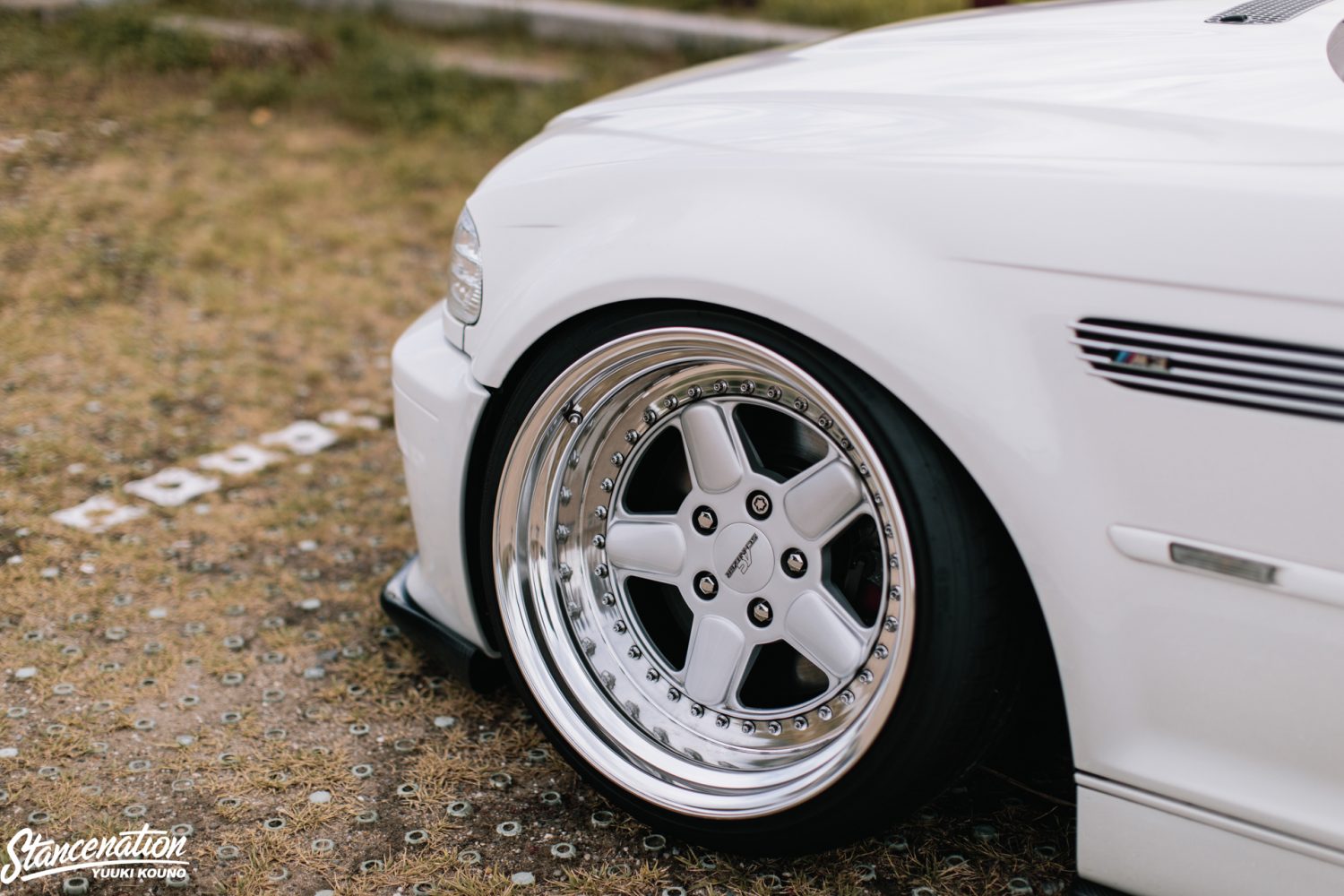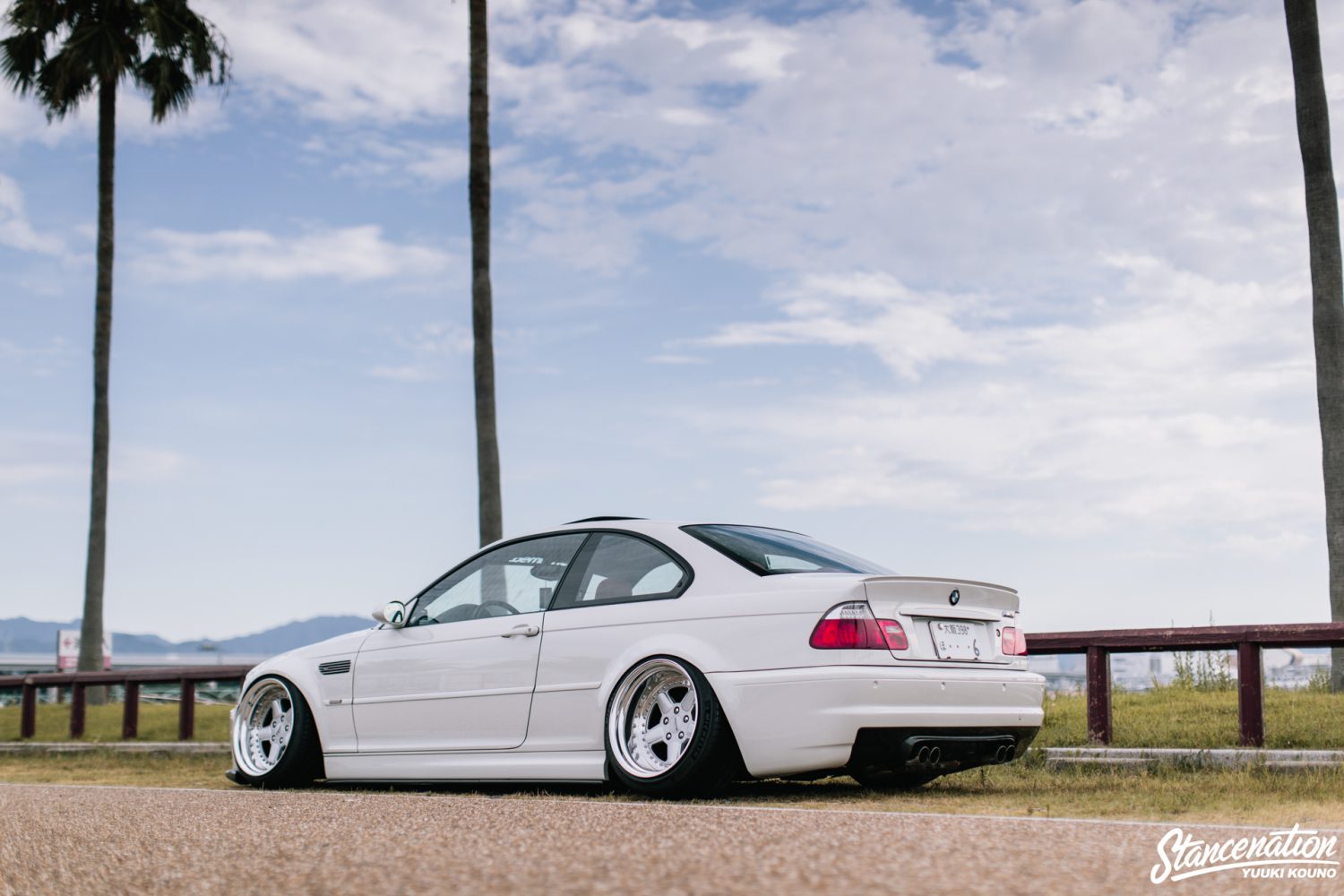 Choosing a gorgeous, yet functional set of hoops for the car wasn't a challenge as AC Shnitzer is one of the more prolific wheel companies that always seems to find their way onto high quality Bimmer builds. Timeless design mated to high quality spec are common when talking ACS rollers. These three piece Type 1's are 18×10/12 front and rear respectively with negative et's and a solid amount of negative camber as well. The end result is a car that drives as low as it parks which fewer people can relate to these days.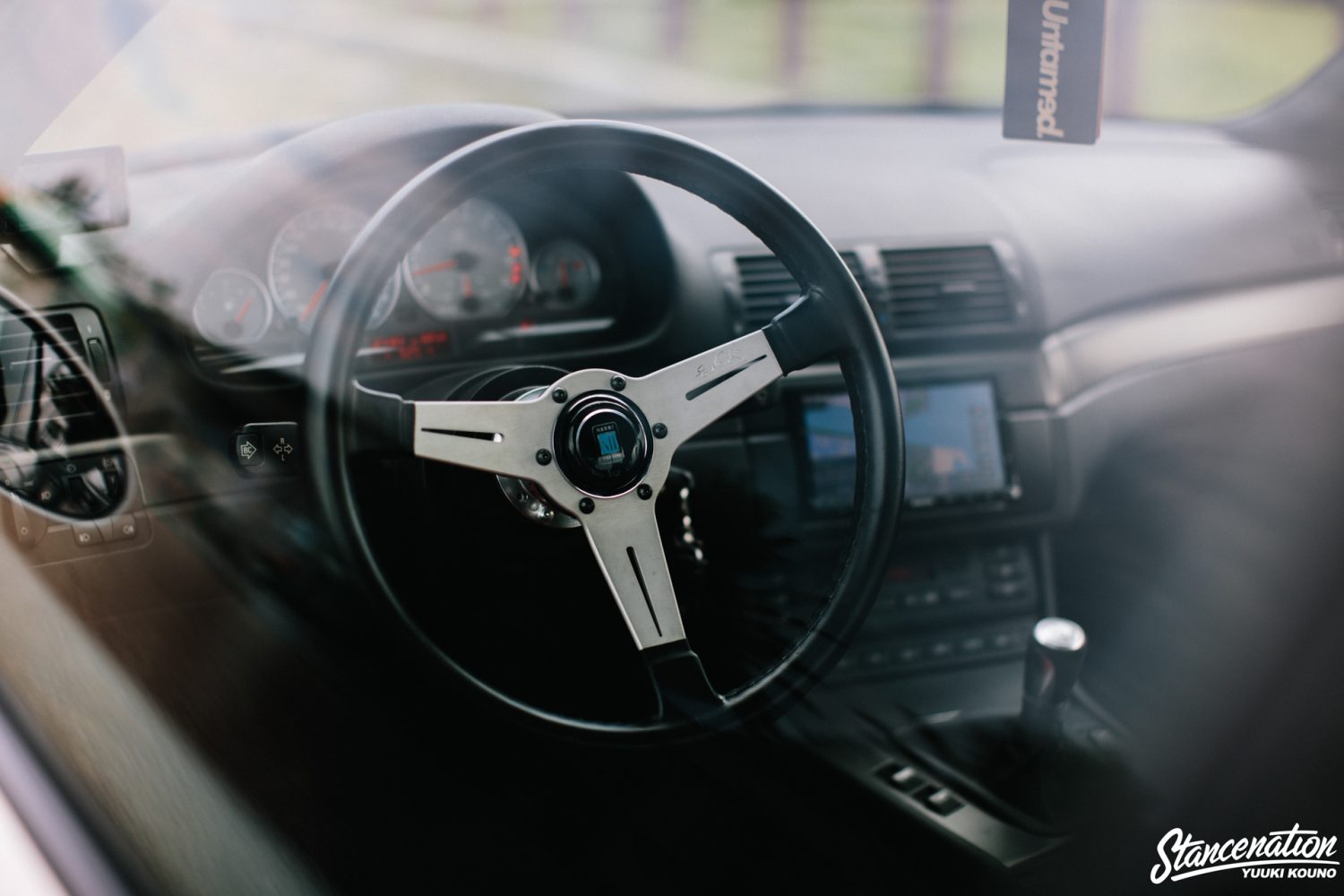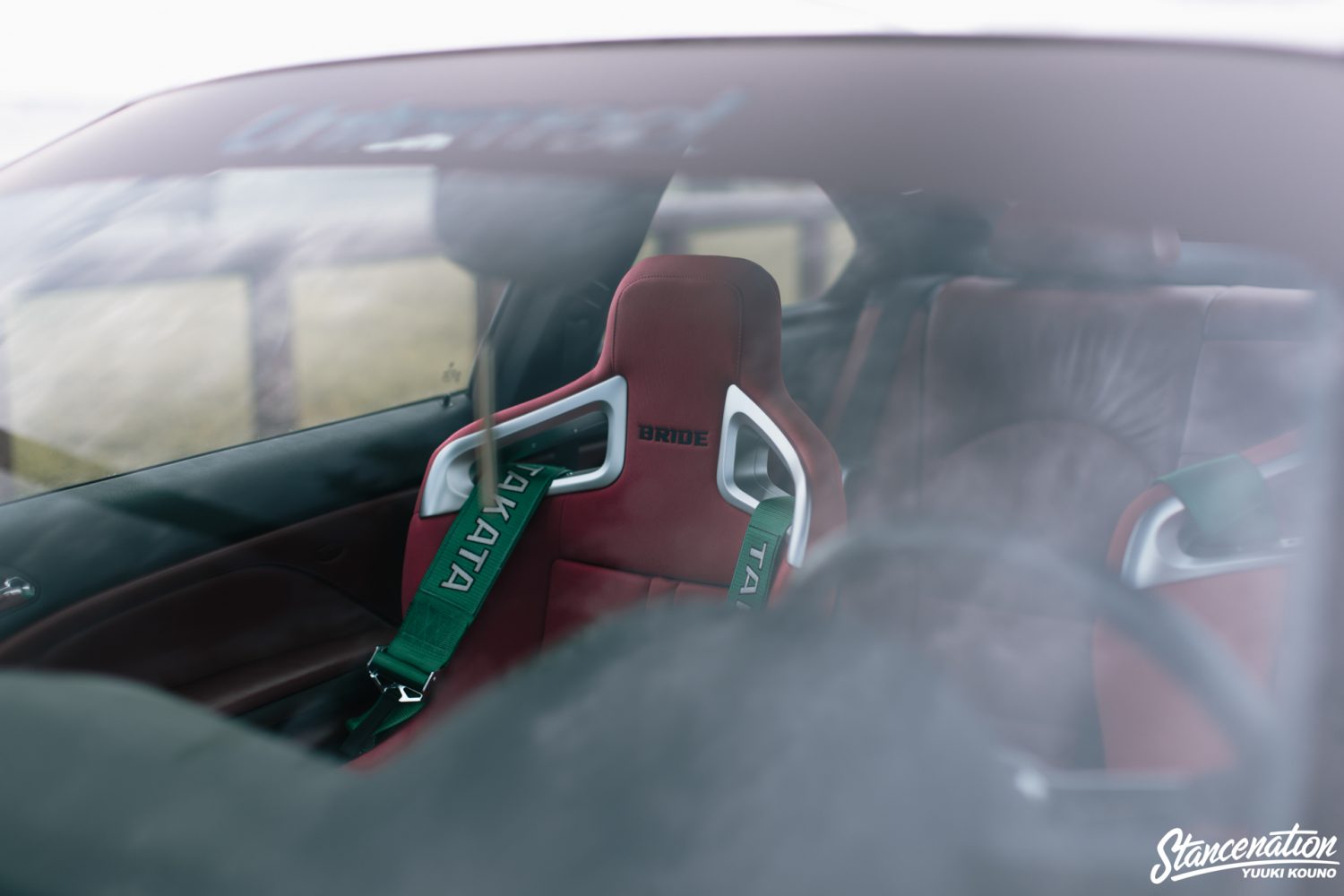 The interior is relatively simple consisting of Bride seats and Takata harnesses. Along with a Nardi three-spoke wheel and BMW Performance shift knob, little more is needed to make a daily driven street car completely functional for WOT pulls on the motorway and a little sideways action in the mountains.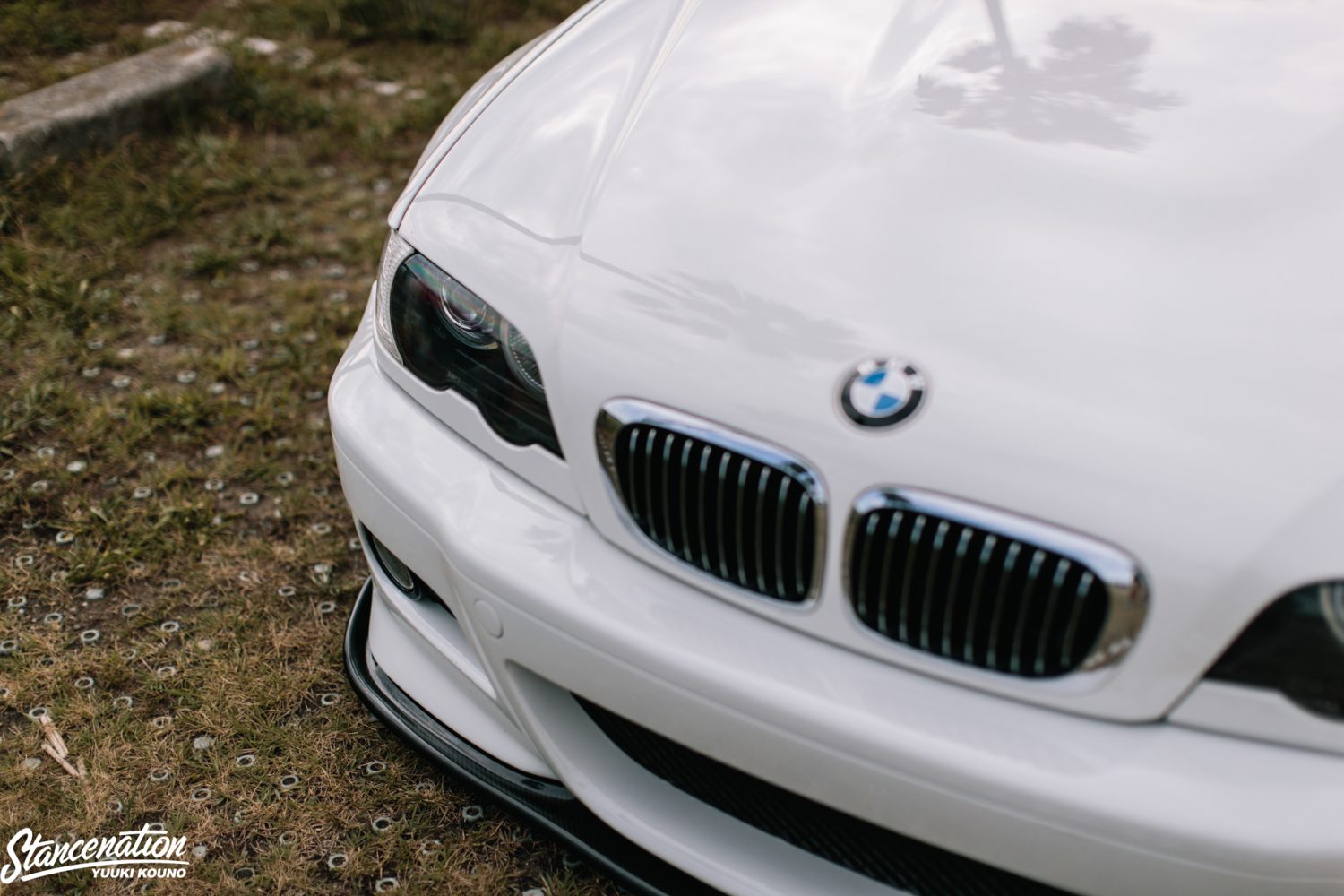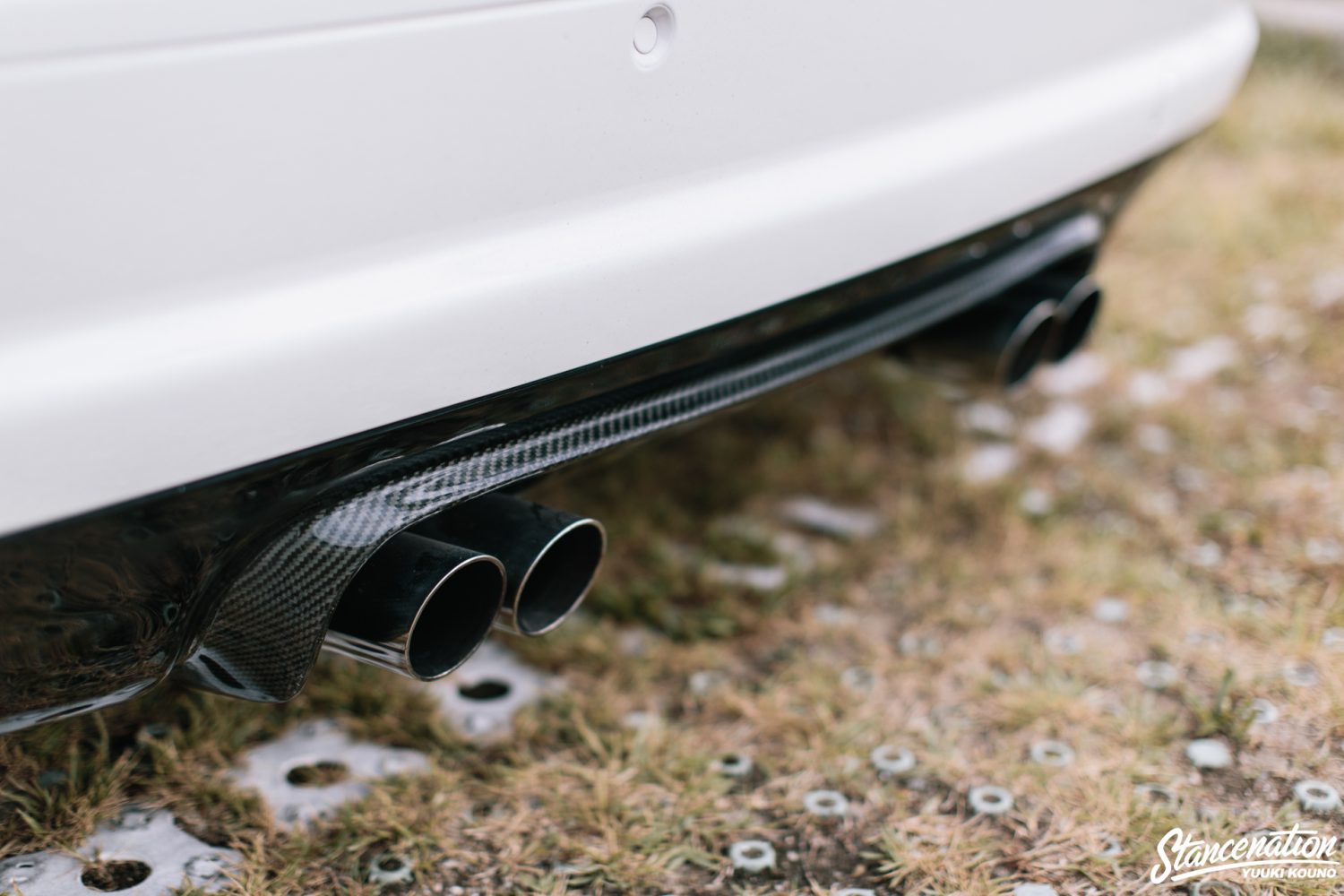 Yoshihiro claims that the car is finished in its current state. That is an extremely rare occurrence in our industry and while I would like that think there may be more in store for the build you can't help but appreciate a clean and simple job well done. This just goes to show that you can find a perfect starting point and check off all of the appropriate boxes when it comes to modification. Quality suspension and wheel fitment along with tasteful interior bits and a few bolt-on motor parts are all it takes to make one of BMW's most highly coveted rides that much cooler.