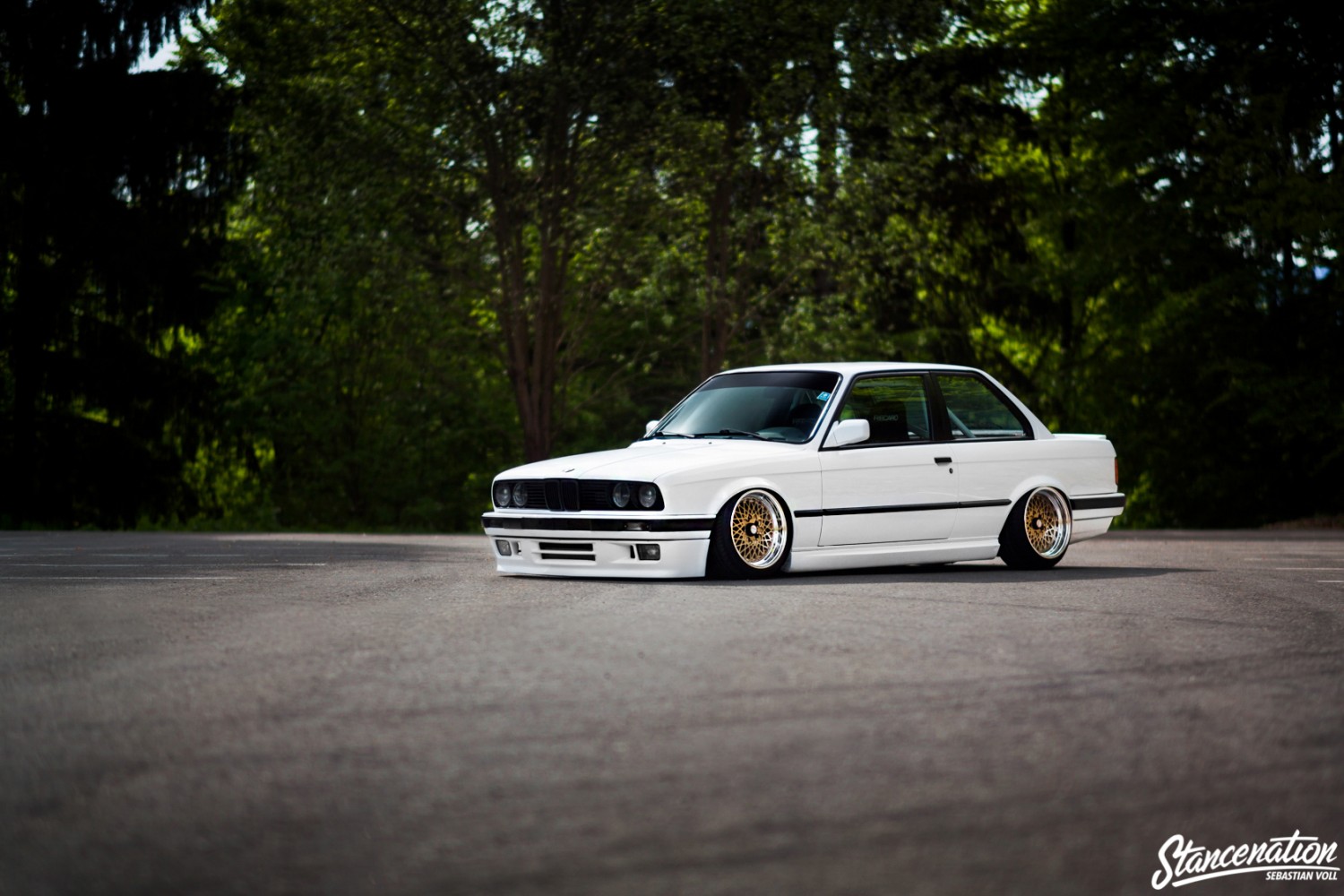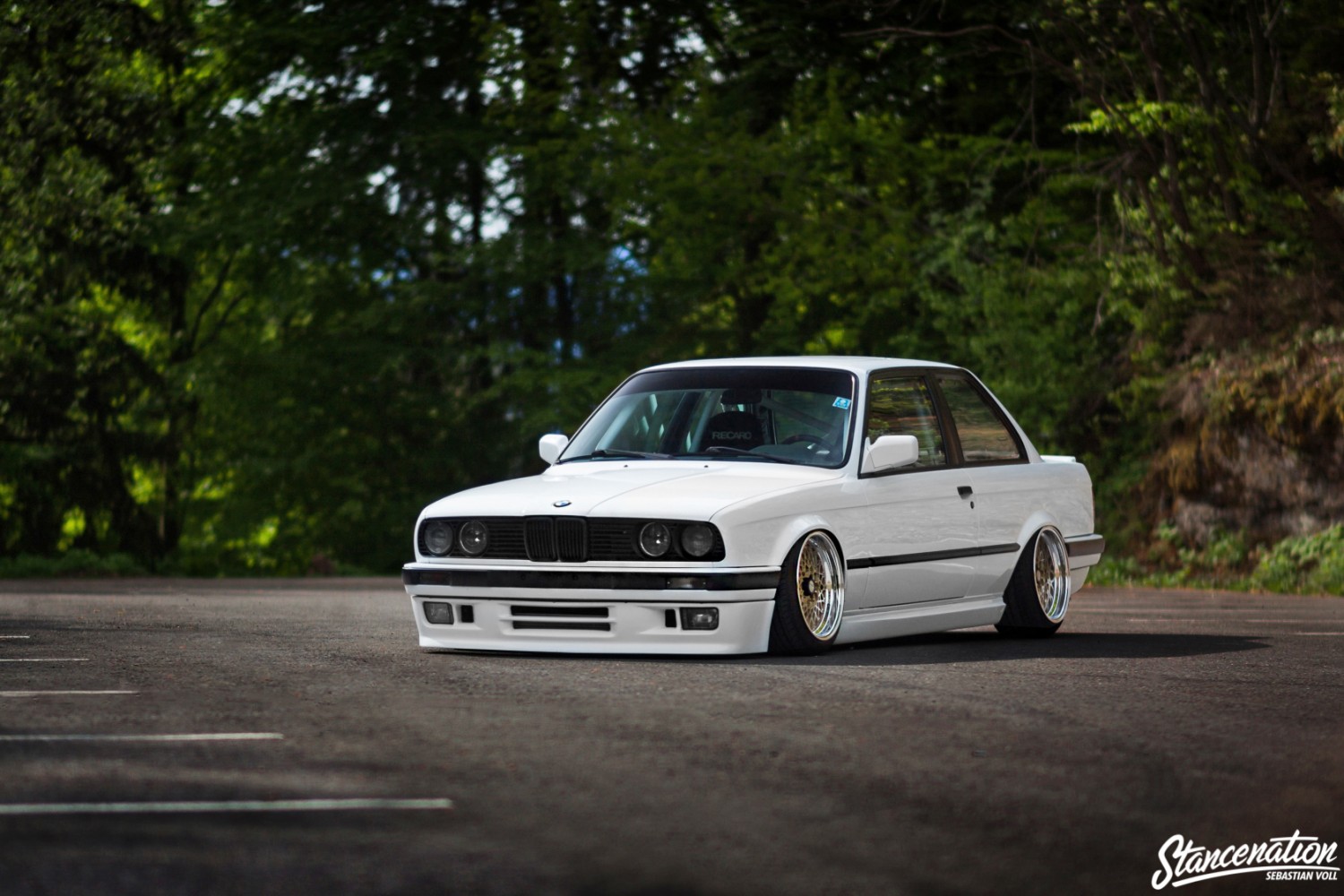 I never tried online dating. I don't feel like it would have been very successful. Short Korean guy; talks about cars a lot and cannot find a haircut that actually works… Not the total package. You see, the total package has a little bit of everything. Tall, dark, handsome doctor that takes care of puppies on the weekends and just got done teaching salsa classes after writing a novel… That's more like it. The total package. So maybe no one has actually attained that all-inclusive collection of skills and attributes – if you have… shut up and stay hidden wherever you are.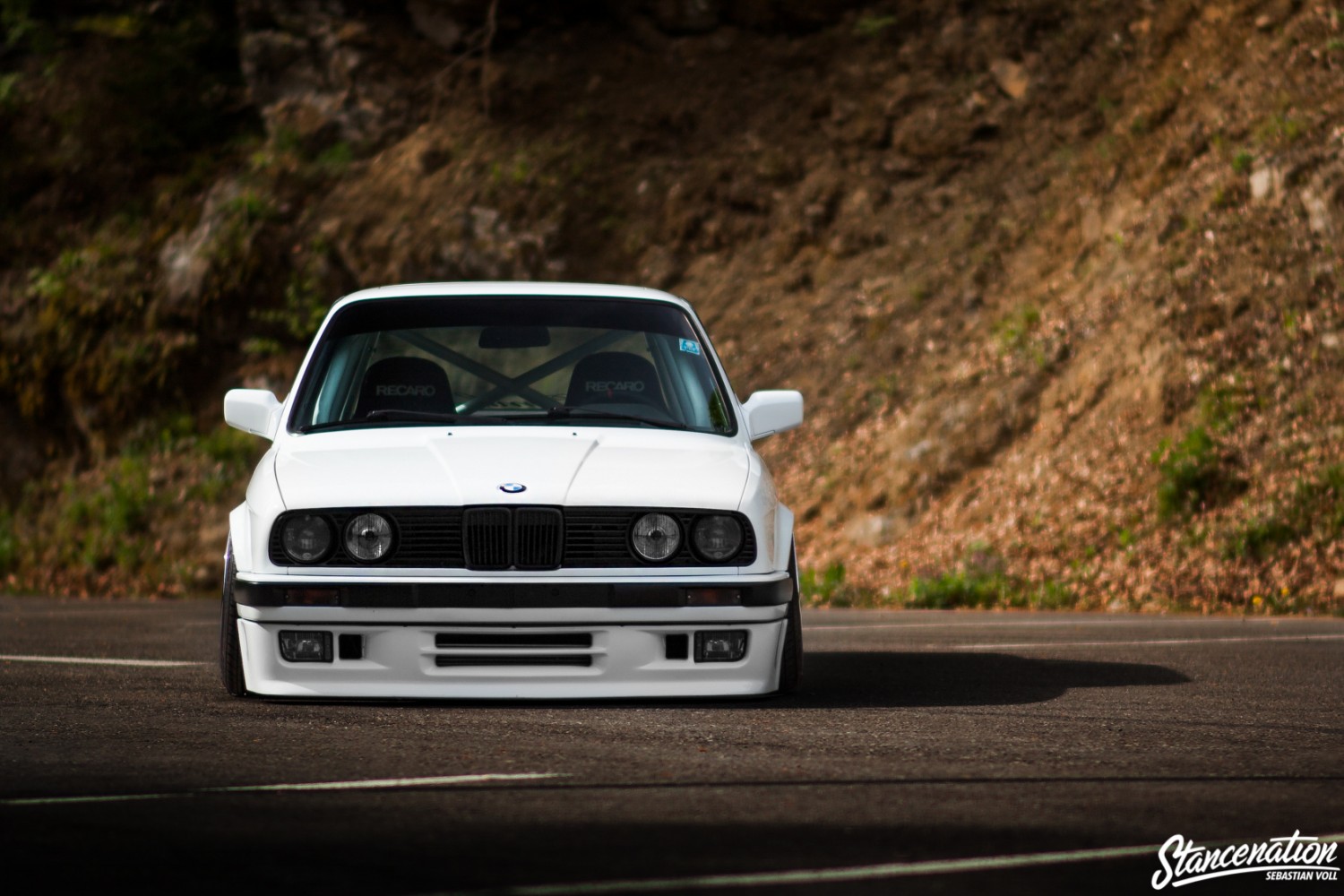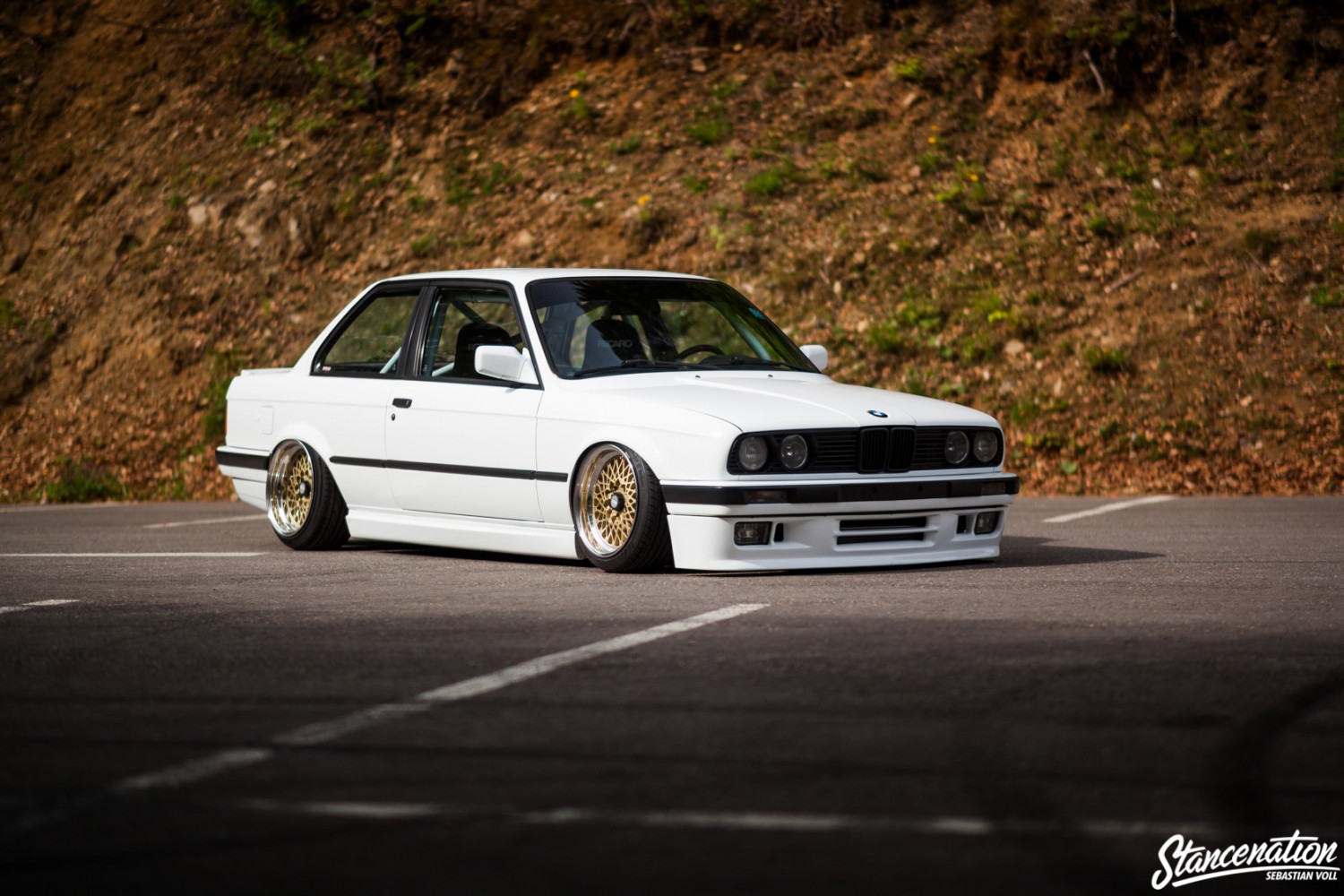 Not unlike single men and women all over the world – automotive companies are in constant pursuit of the total package. Arguably the BMW 3-series, a modern sport sedan capable of both high-performance and high-utility, effortlessly combines touches of attractive qualities causing many a magazine-editor to declare it the car to have for those that can only have one. The BMW 2002, followed by the E21 set the wheels in motion. In recent years, the E30 generation has become increasingly desirable for enthusiasts hunting for the car that has it all.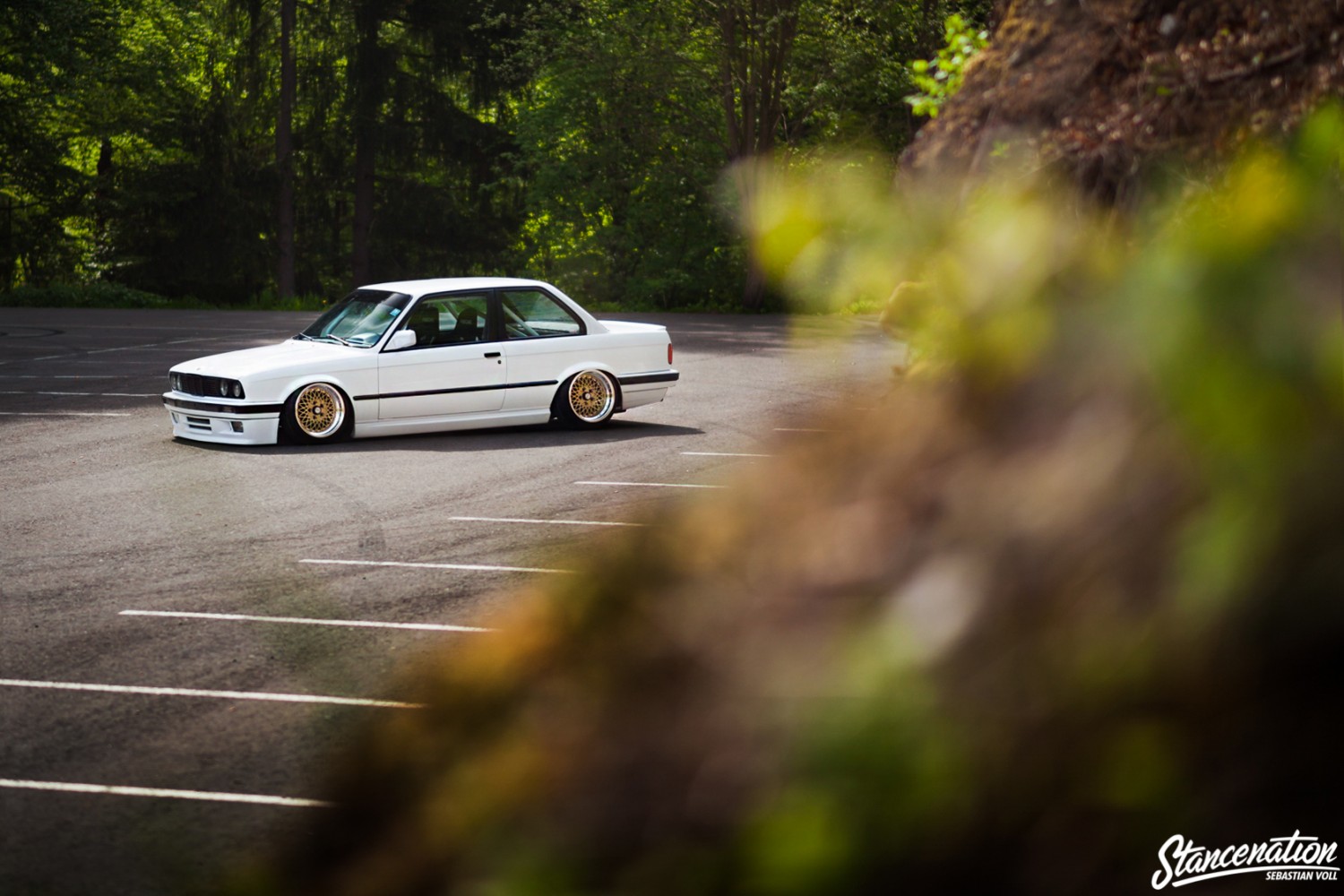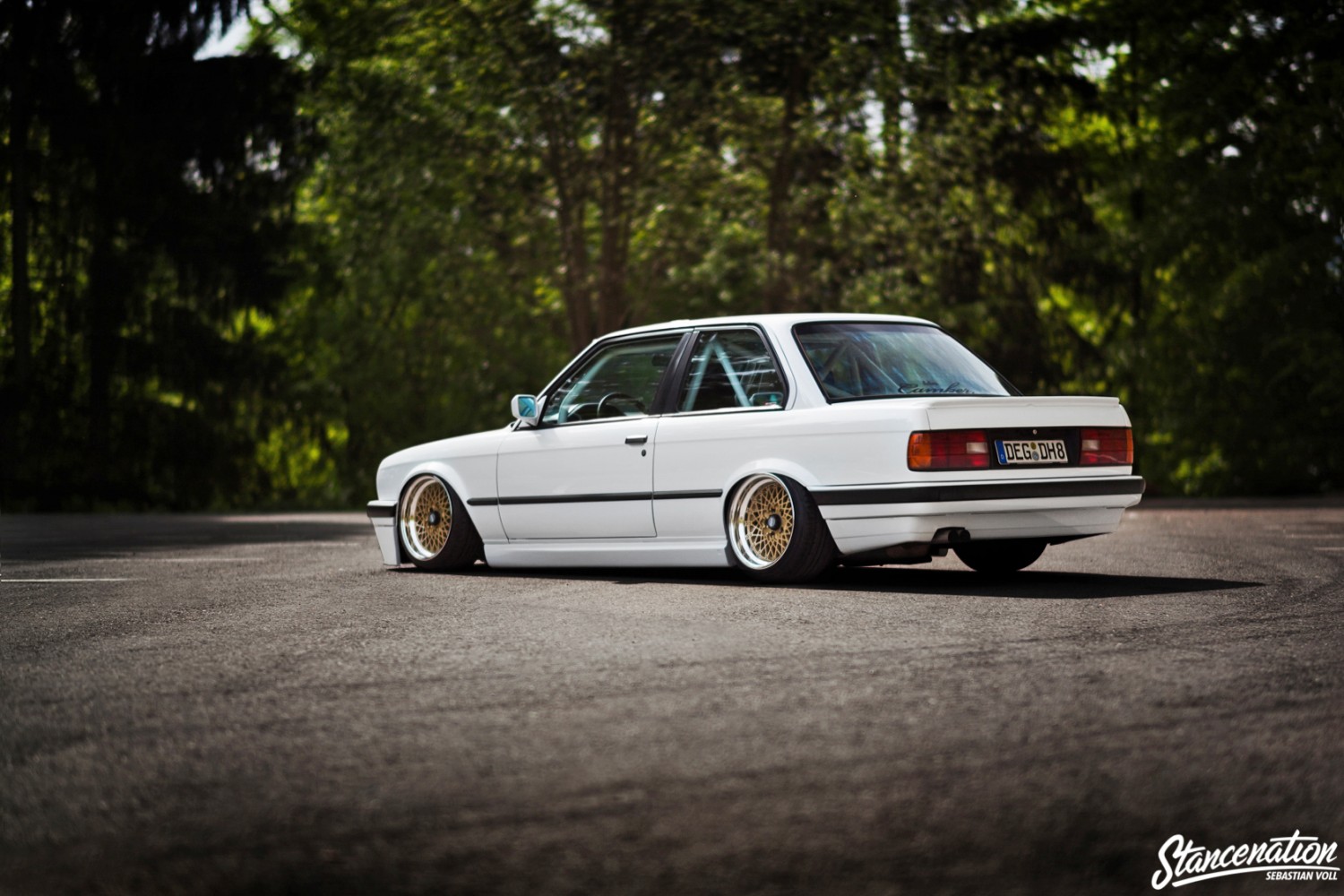 Daniel Hauke is one of those enthusiasts. His search for a fun, attractive, front-engine rear-wheel-drive car brought him to this 1990 German-market BMW E30 in 2009. Although the E30 already embodies the concept of the "total package" modern advancements have made it possible for Daniel to create a…er.. totaler package from the Bavarian sedan.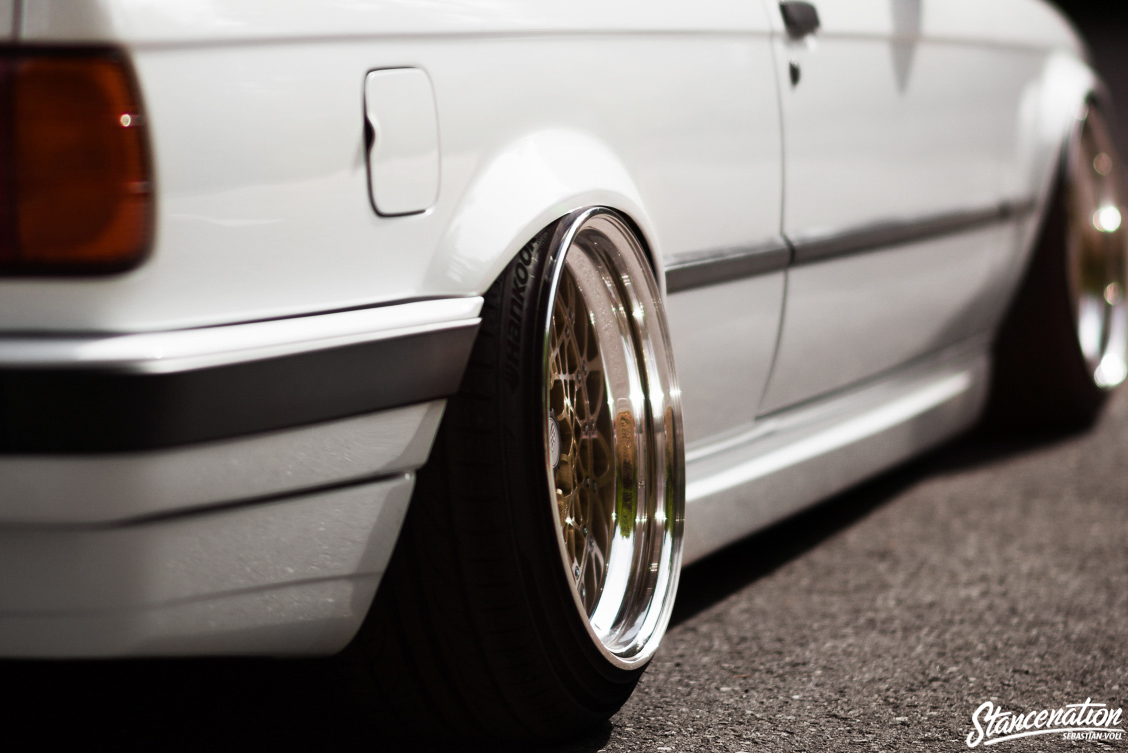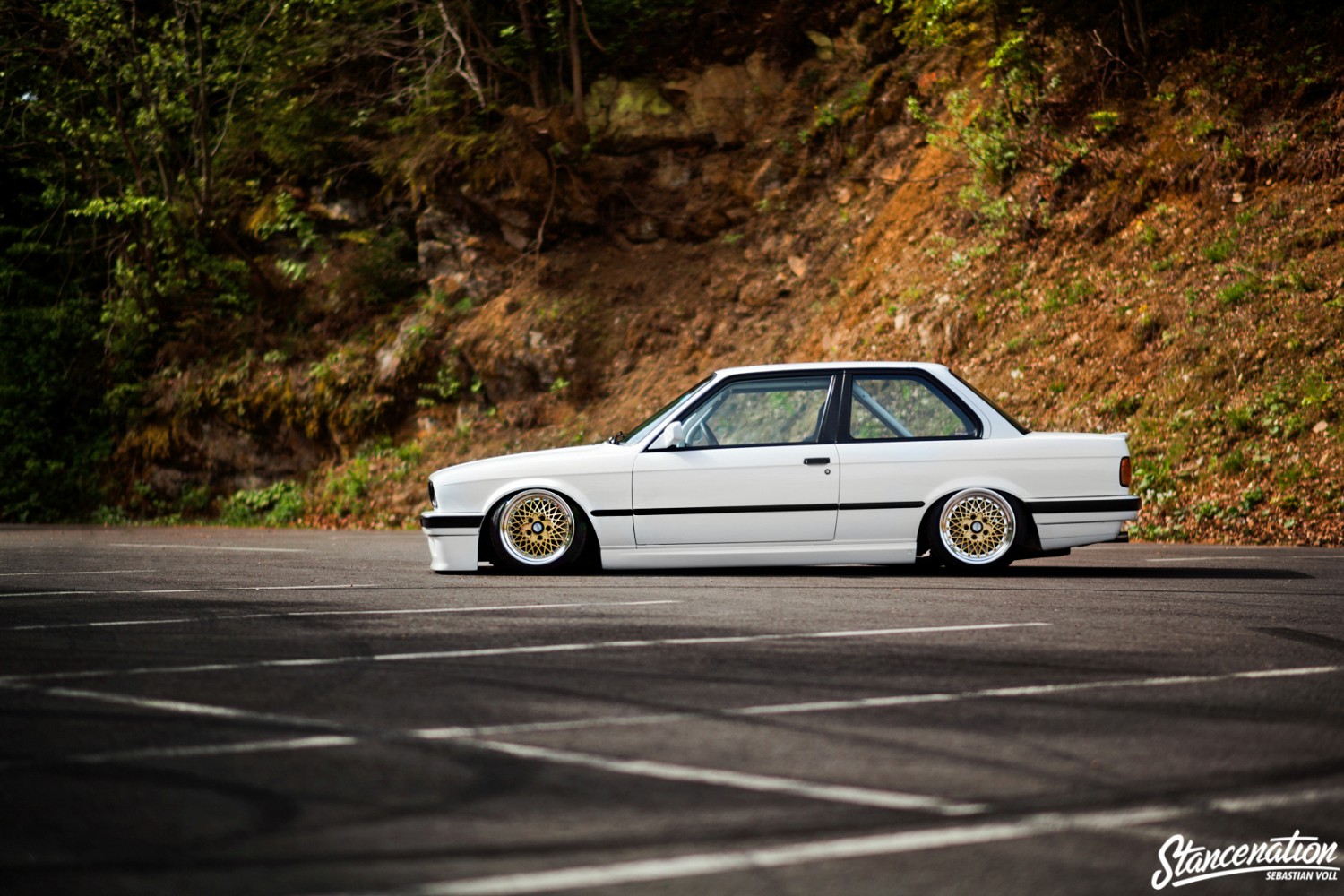 Daniel's E30 does not depart from BMW's original intent. The beautiful Alpine White finish drapes the factory bodylines, which are mildly augmented with an MTech II front and a set of side skirts. Emblems and badging are absent across the decklid edge while black Hella lamps provide forward lighting. These changes enhance the understated aesthetic rather than re-interpret the styling; a prudent choice with the classic platform.  The cleanliness of the chassis and overall fit and finish are not by chance.  Daniel has completely restored this E30 from the ground up; achieving this level of quality from the aging vehicle required significant time and energy.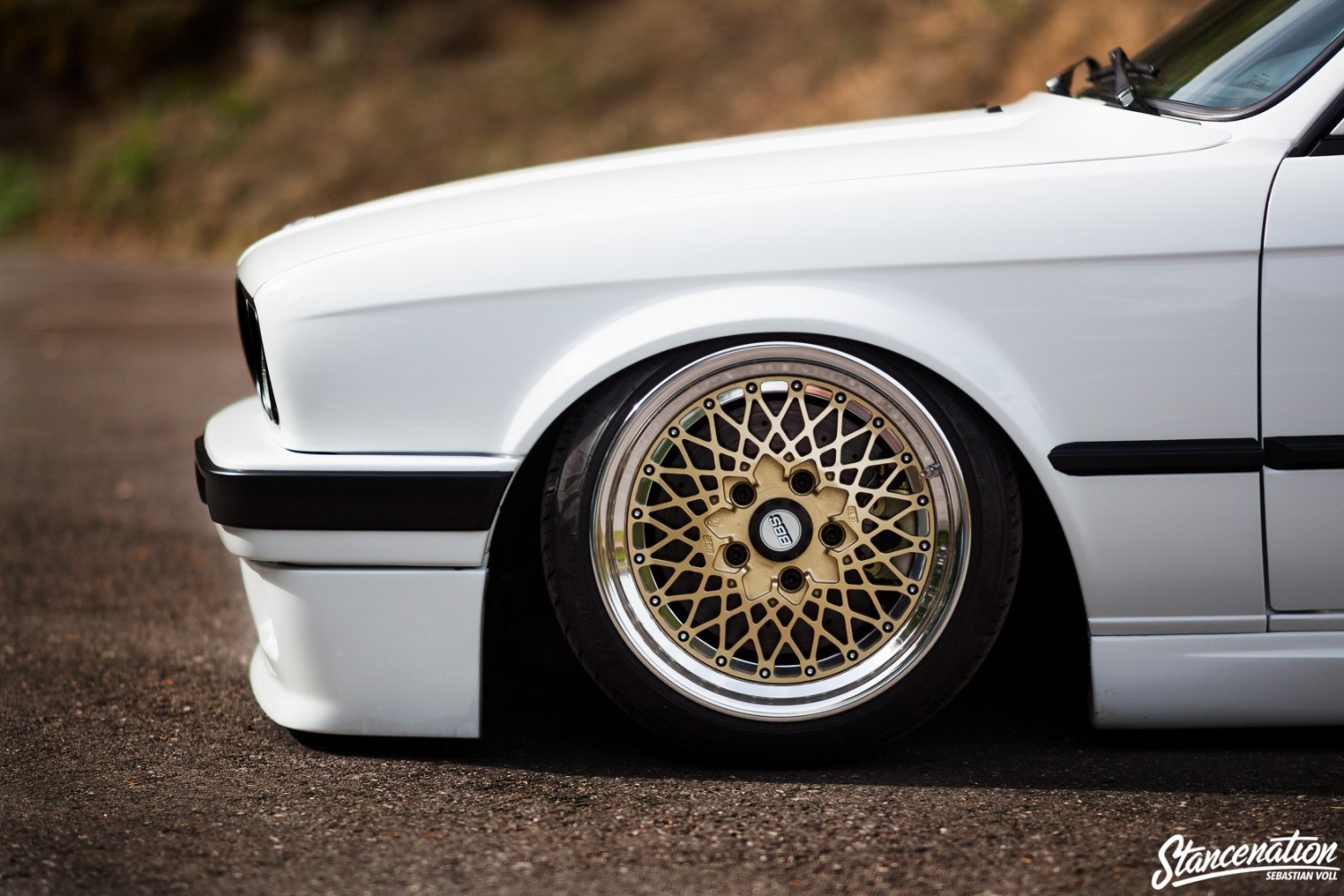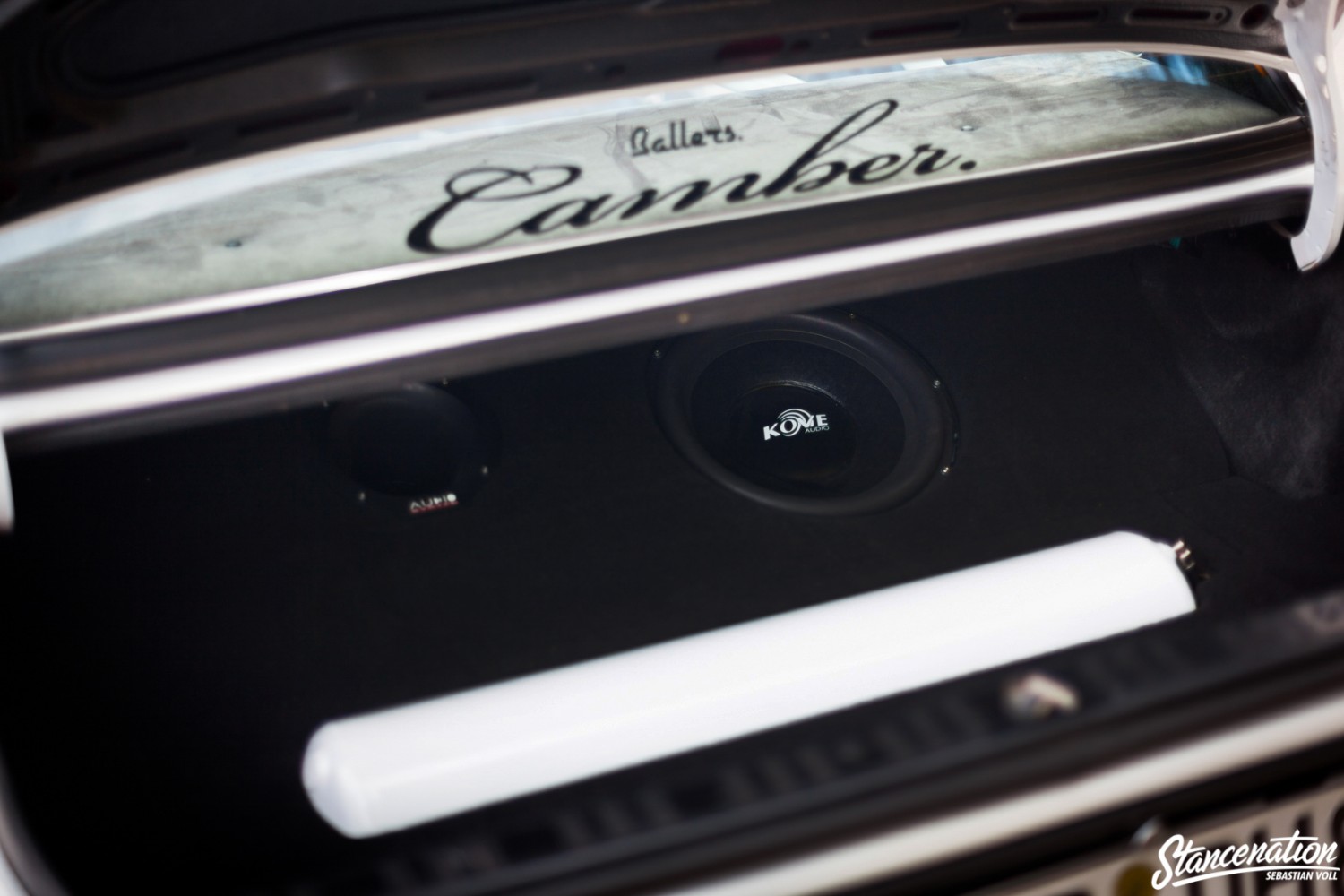 The strong motorsports heritage of the 3-series is wholly present throughout the interior. The white bars of the Weichers rollcage frame a pair of supportive Recaro Pole Position seats. Hauke relives the glory days of DTM with inputs through the OMP tiller and Group A shifter. A custom trunk featuring a 12" sub enclosure is also present, let's remember this is a street car, although the race-inspired door pulls and blank door cars make it easy to forget.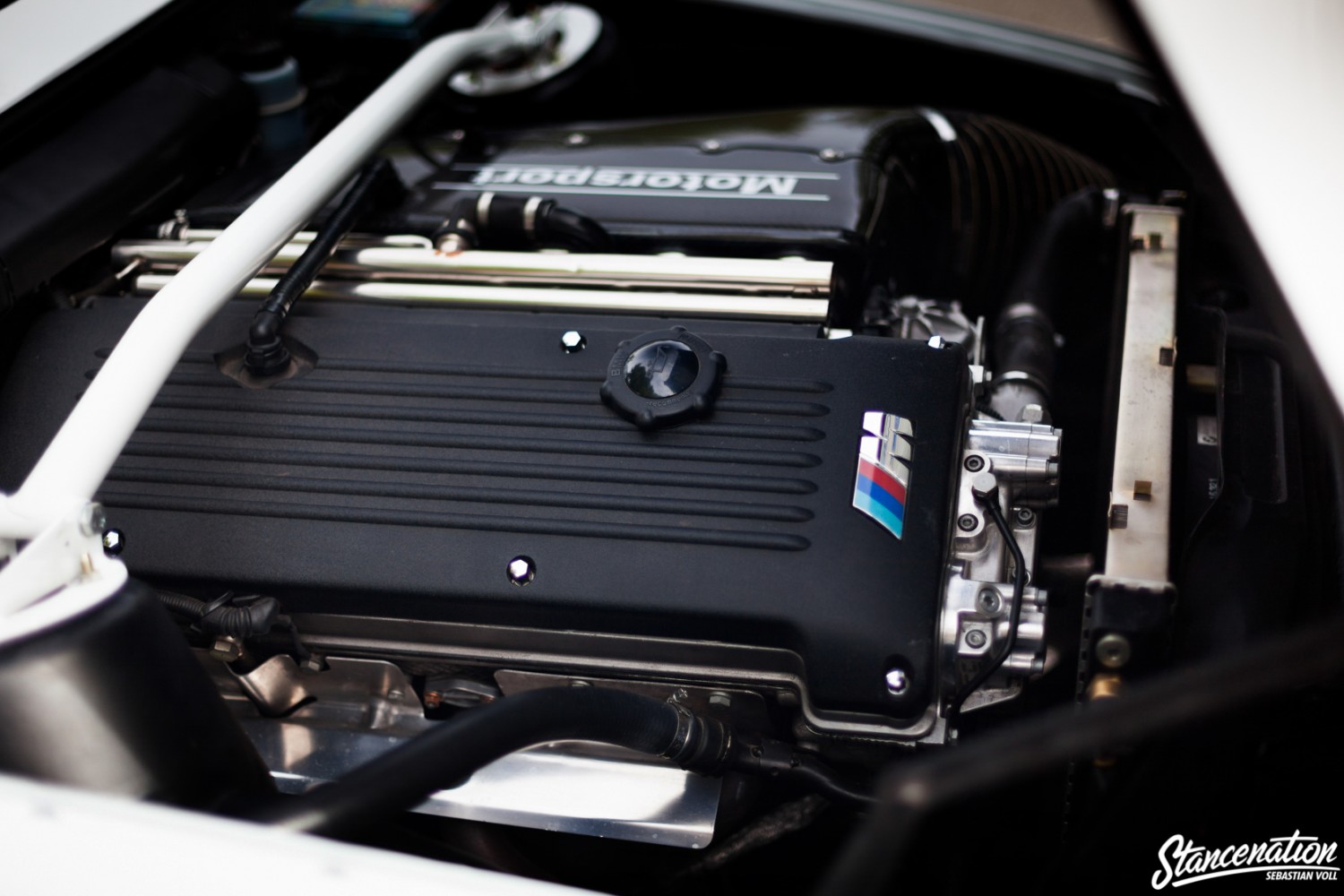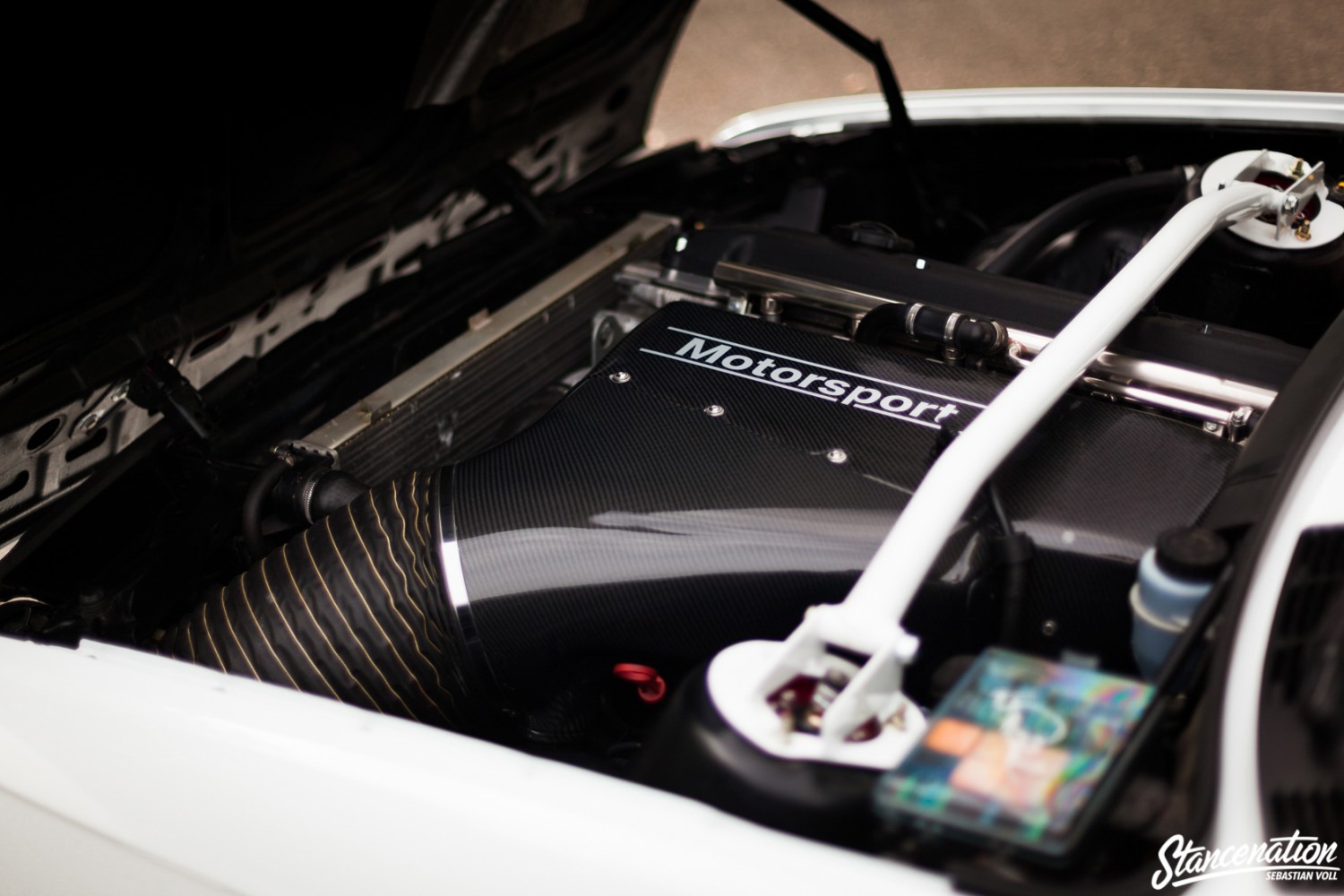 A legendary, Euro-spec S54B32 straight-six has found its way between the modest strut towers of this early 3-series. For those unfamiliar, the S54 was originally offered in E46 M3s and late-model M Roadsters. Stateside, the S54 featured 333bhp however this European 3.2L generates 360bhp. The Bavarian marvel breathes through a CSL carbon plenum and exhales through a trick exhaust with remote-actuated valves. The modern powerplant motivates the classic chassis through a custom-assembled 75% locking clutch type differential. If it were filling out a singles-ad this setup certainly qualifies the E30 as "athletic."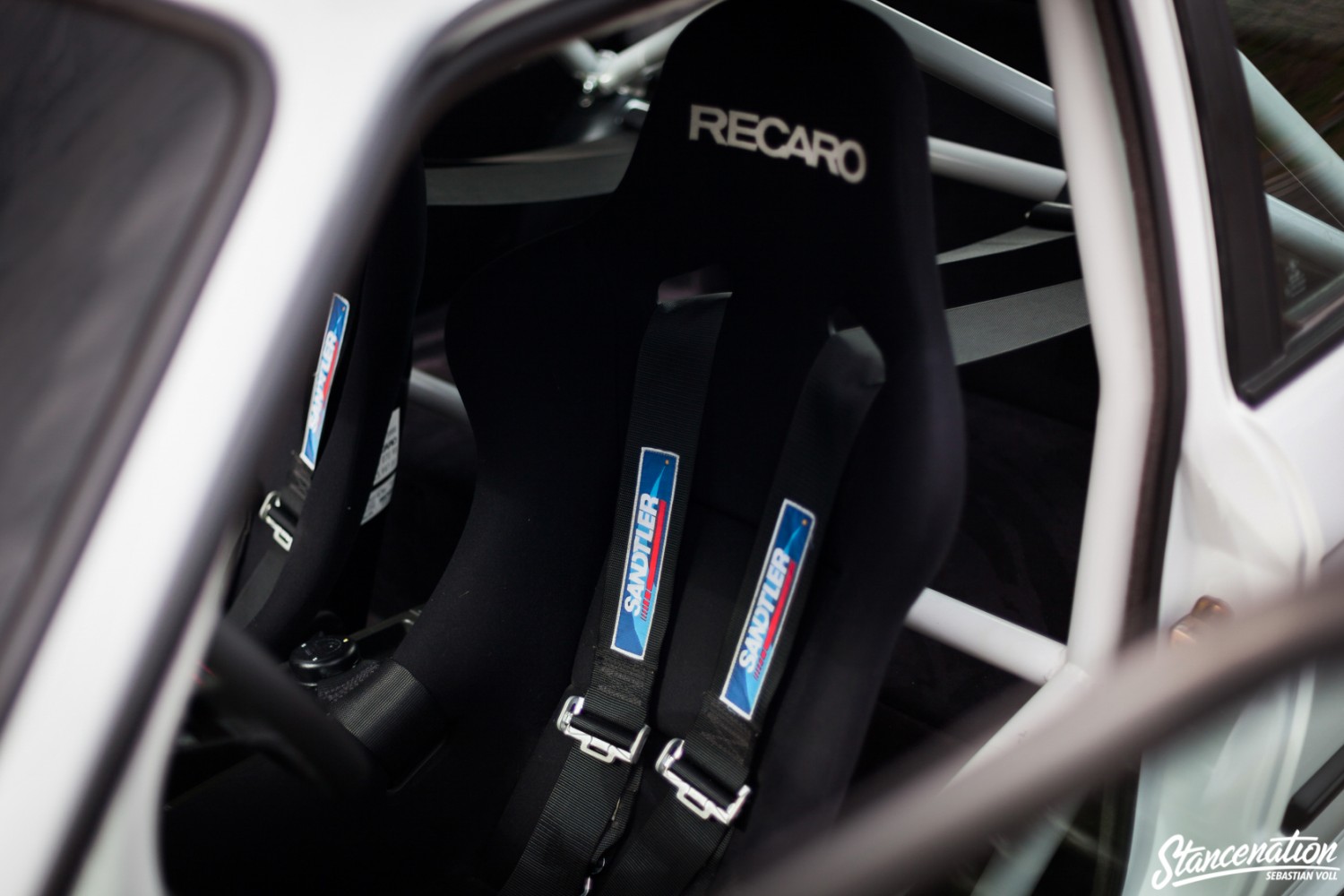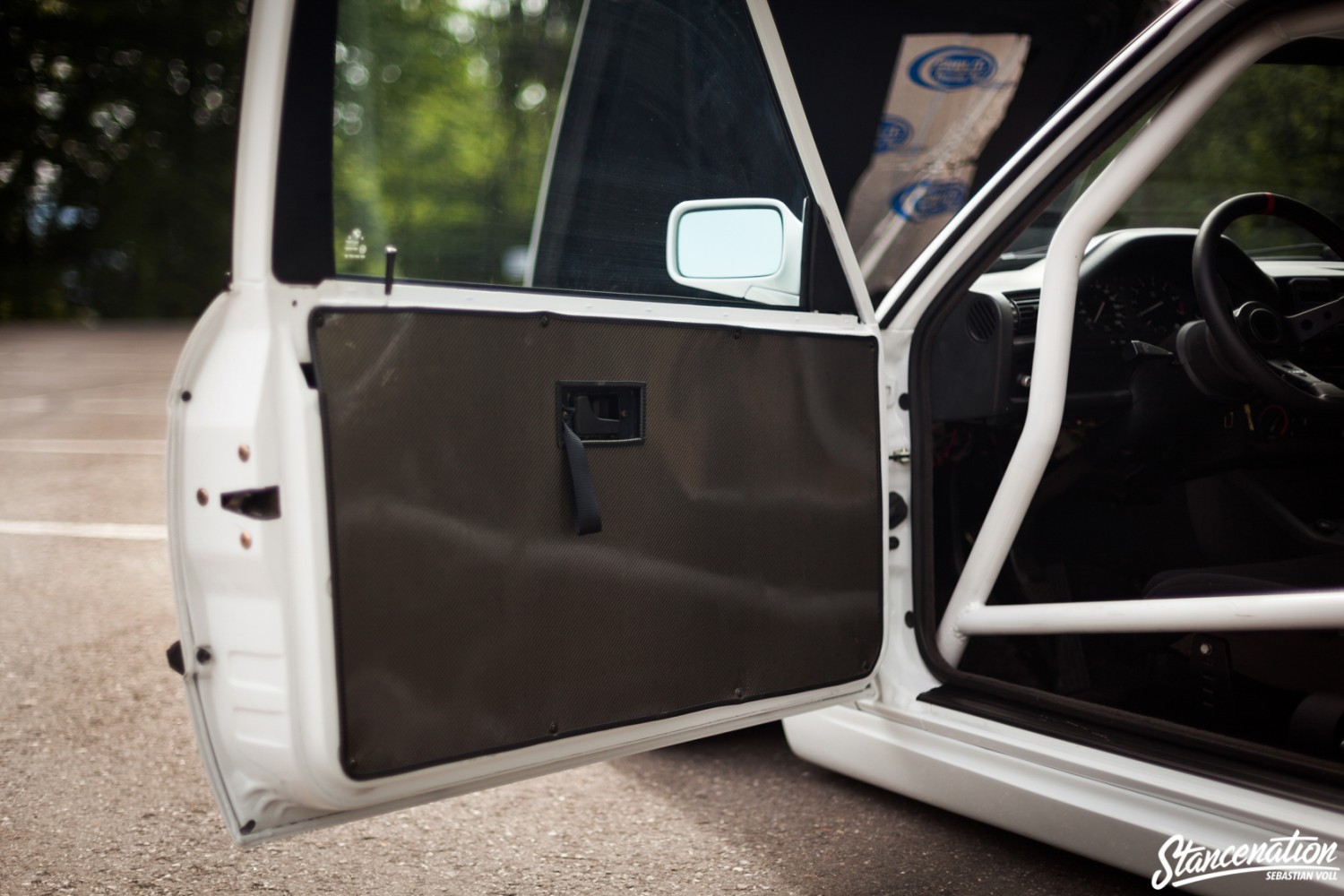 It is said that how you carry yourself is ultimately more important than almost any other external quality. This E30 saunters into the room with authority and attitude. Equipped with AirLift V2 airride, the BMW always has the most appropriate stance. A gorgeous, period-correct set of 16×9/10" BBS E50 is found beneath the fenders, featuring a classic golden finish that always works well on a white car.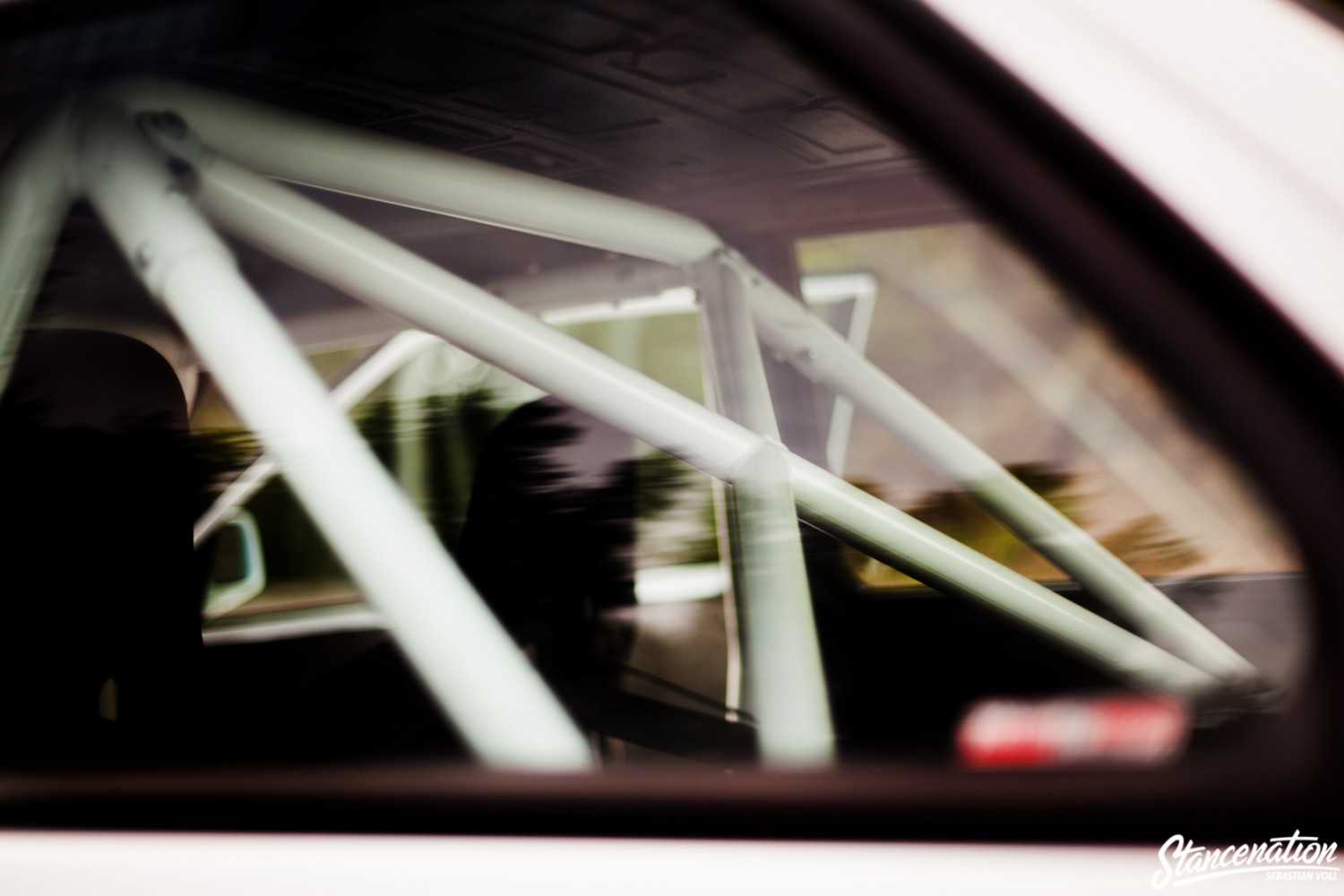 Performance, style, heritage, technology… this E30 could go on and on listing qualities on its hypothetical dating profile. Hauke tells us the combination of "go and show" is his favorite aspect of the car. We could not agree more. Daniel plans to focus on the minute details of his E30 for future improvements. This BMW leaves nothing on the table and truly has it all; it is the total package.