We get asked all the time what we think the next "trend" in the car scene might be, but what most people don't seem to want to accept is that stance is here to stay. Heck, the week we started StanceNation back in March of 2010 there were already a ton of people commenting about how they "can't wait for this trend to be over", yet here we are 10+ years later. Funny enough, stance has been around for decades, it just never had an official name, nor was it as mainstream as it is nowadays. With that said, the definition of stance has evolved over the years and will continue to do so in the future. Not only here in the states, but worldwide. Shota Imoto out of Hokkaido, Japan wanted to put his own twist to a Porsche 997 and today we'll be showing you more of his car, which we feel perfectly embodies the evolution of stance.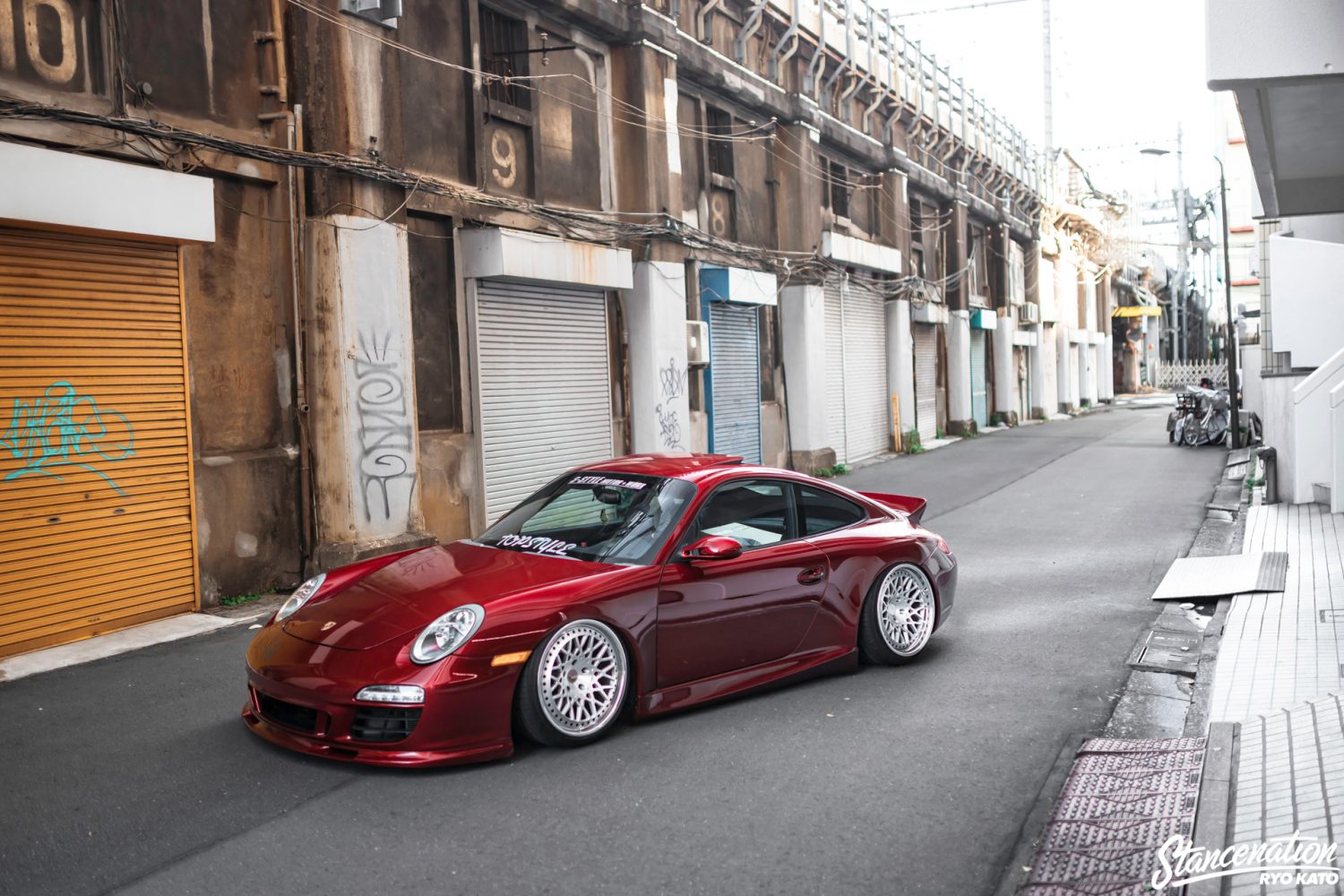 When you think of words stance and Porsche your mind is most likely going to go straight to RWB. While Rauh Welt Porsches are incredible machines, what attracted us to Shota's 997 is that it's actually not a widebody Porsche and even Shota himself said the following; "Over fender is in fashion. But My Porsche is stock body. No over fender!". Shota and his favorite shop that goes by the name S-Style MotorWorx felt they wanted to create something that demands presence yet at the same time stays "delicate and simple", so they went to work! Very light fender work, aero change, fresh coat of candy paint, wheels & suspension is essentially all it took. Sure we're downplaying the actual amount of work that it took to create this beauty but this car right here proves that you can indeed create something timeless and just as attractive as cars that are currently in fashion in the Porsche community without doing the "usual" widebody. And we mean that in the most respectful way!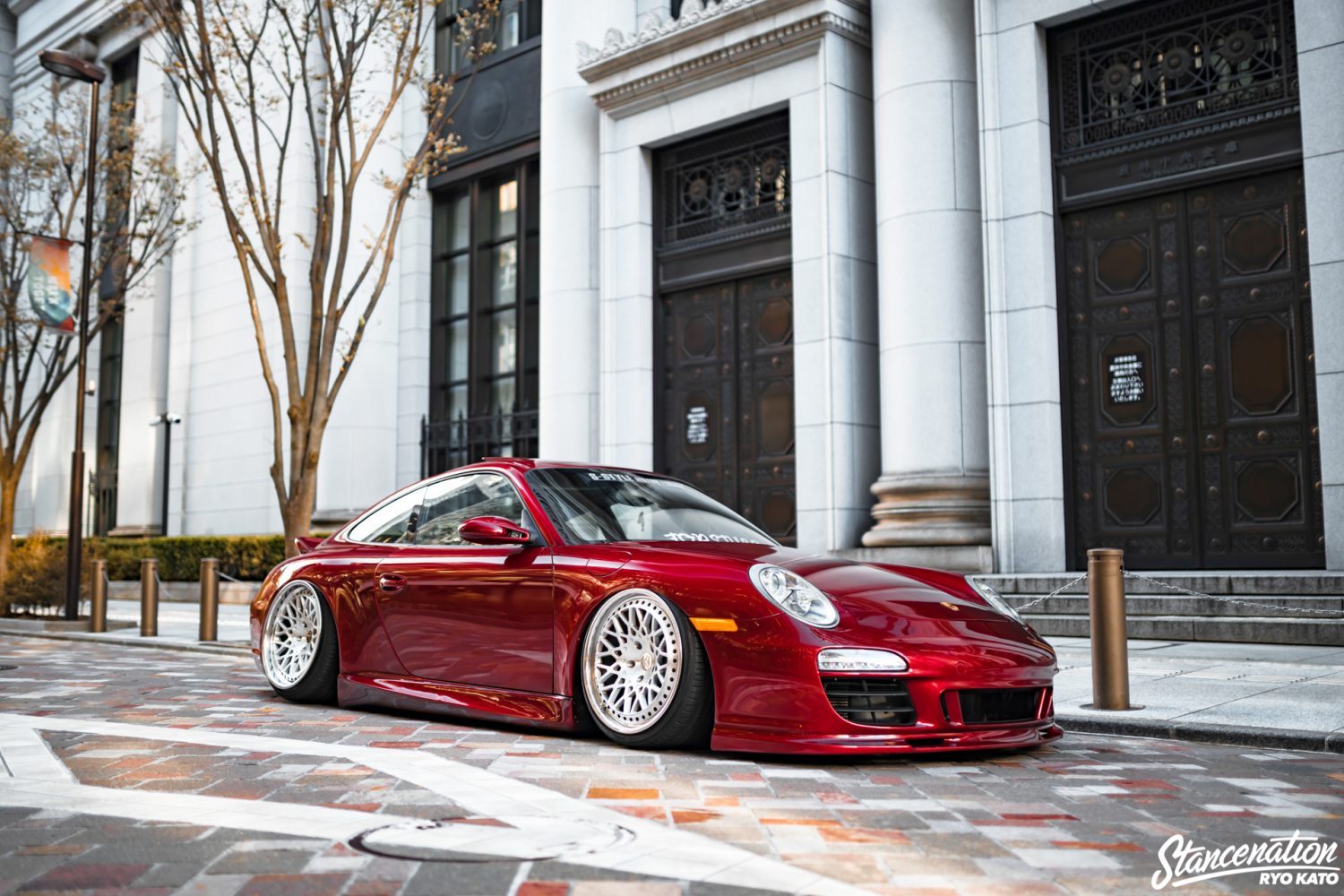 Exterior looks relatively simple on surface but there are quite a few changes. Front bumper and spoiler are from a GTS cup car, side step is a Techart product and the duck tail spoiler is from a later model 997.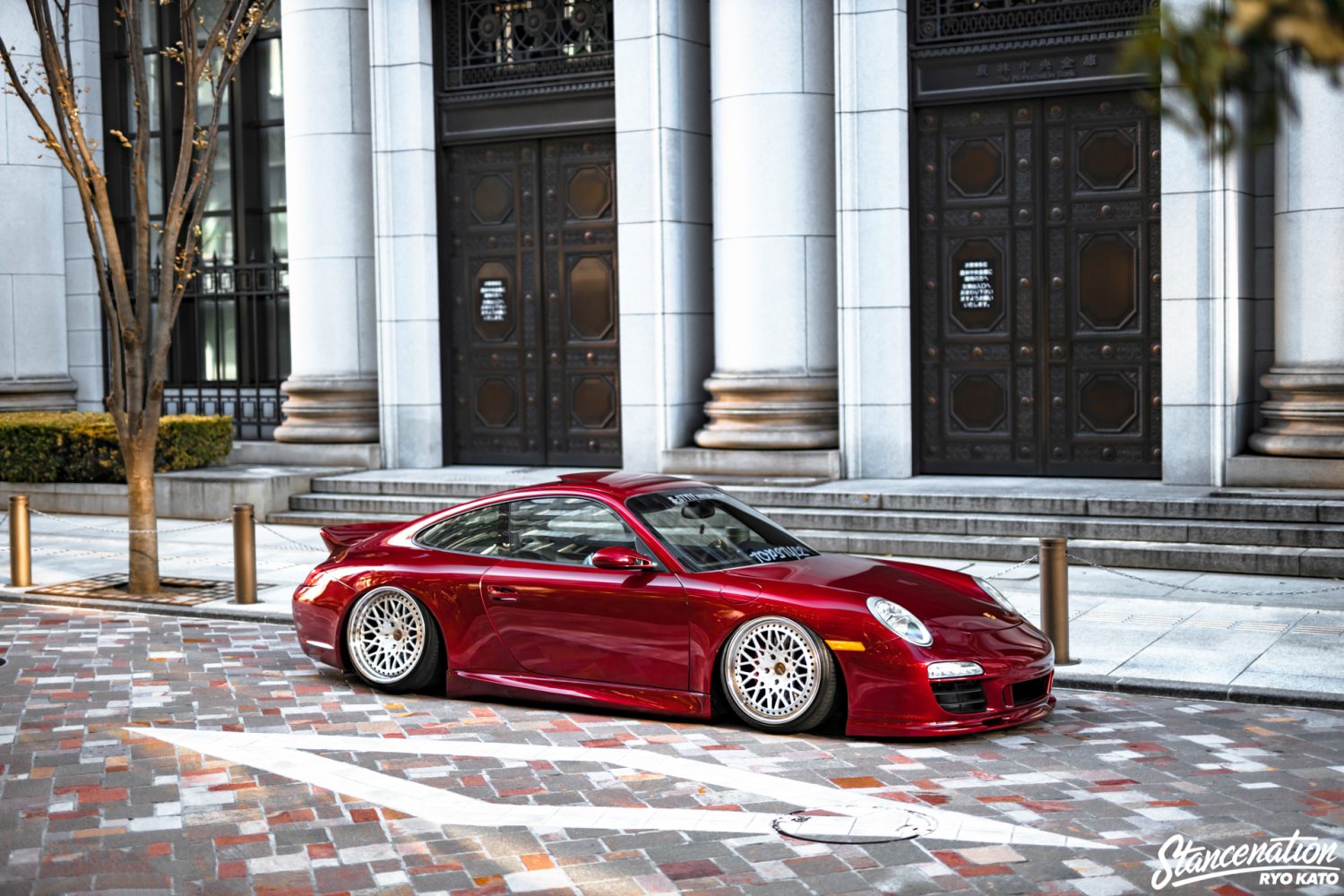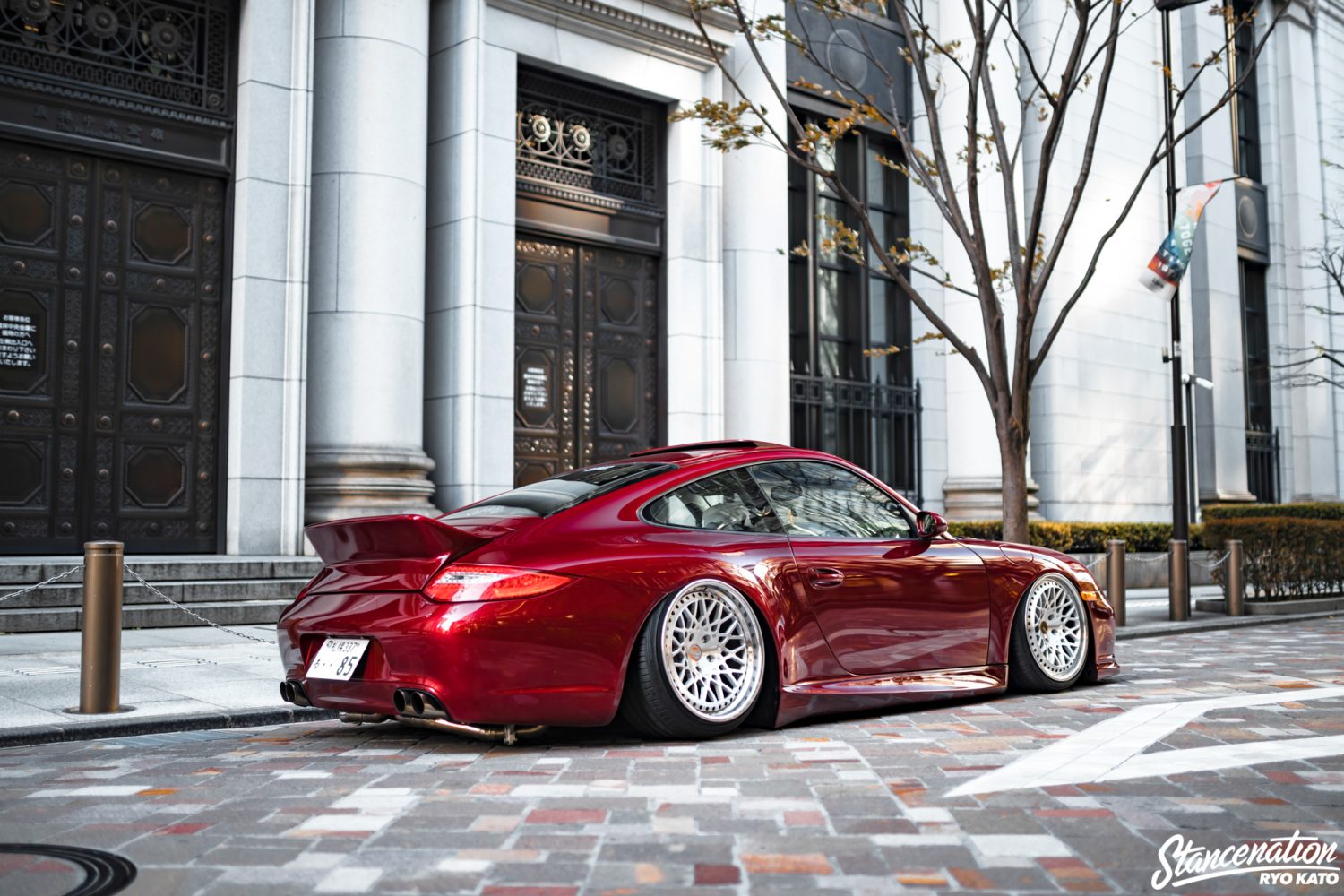 Wheels are pretty damn cool and we'd even say uncommon, especially on this platform. The maker is Pokal and the model of the wheel is GRB02 sized in 19″ respectively. The car is equipped with Air Lift 3P management with the help of Ploom Air out of Japan.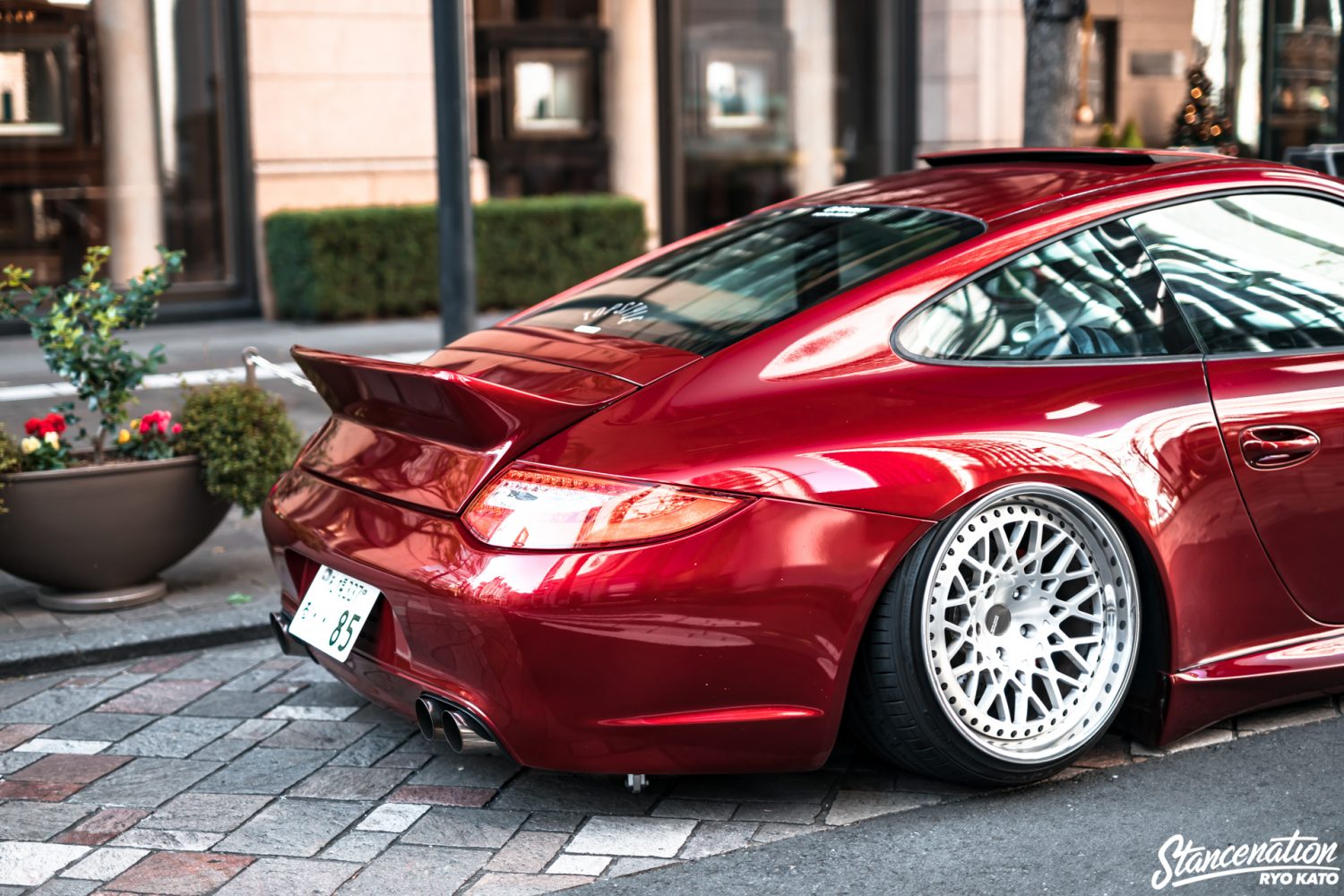 Shota's car also features a few other suspension components changes such as Skid Racing control arms, and custom upper arm shortening to achieve that perfect amount of camber and wheel fitment.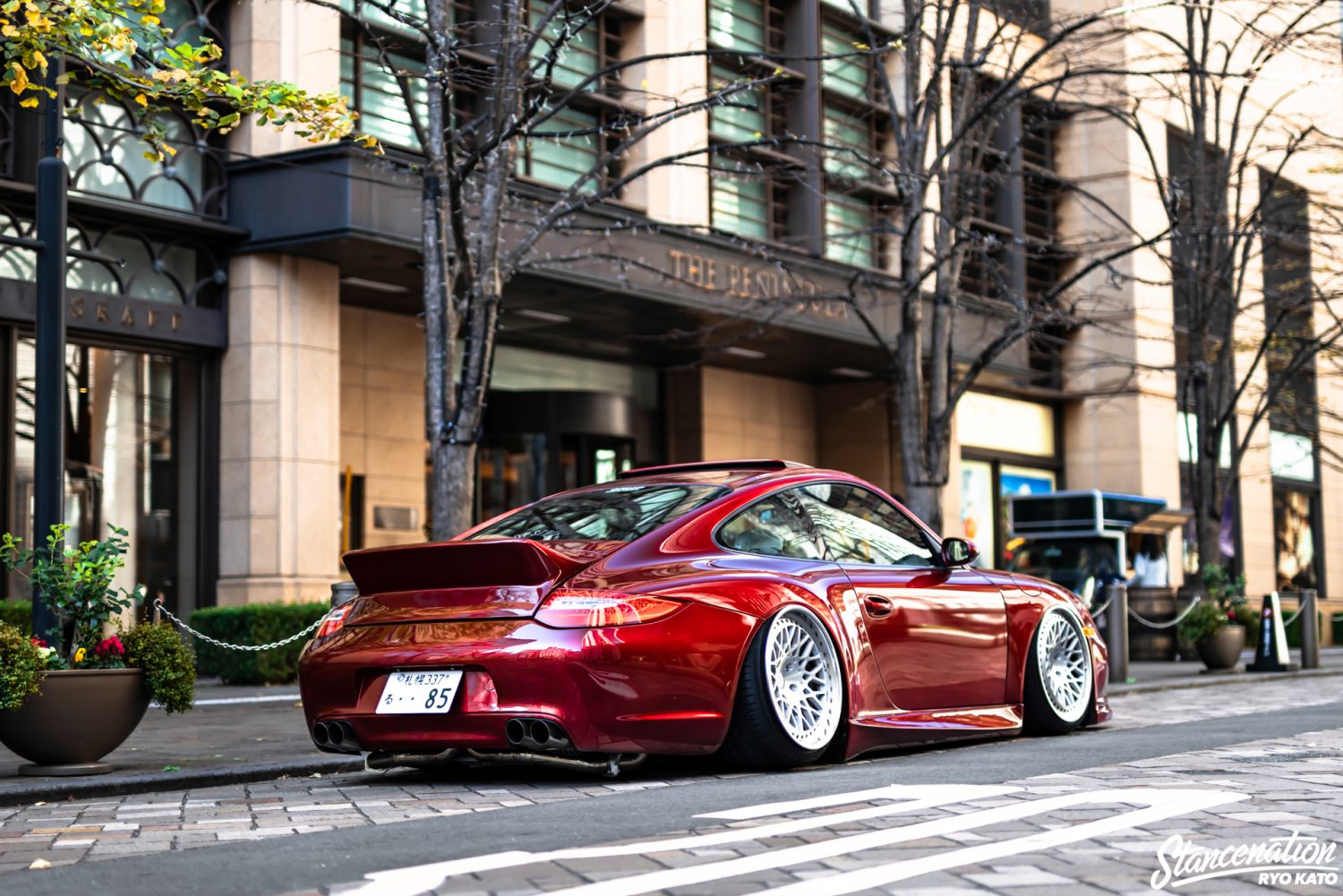 At the moment the car is pushing around 380HP but it is far from done. When we asked Shota what other plans he has for this car, his answer was; "Keep modifying as long as I live!".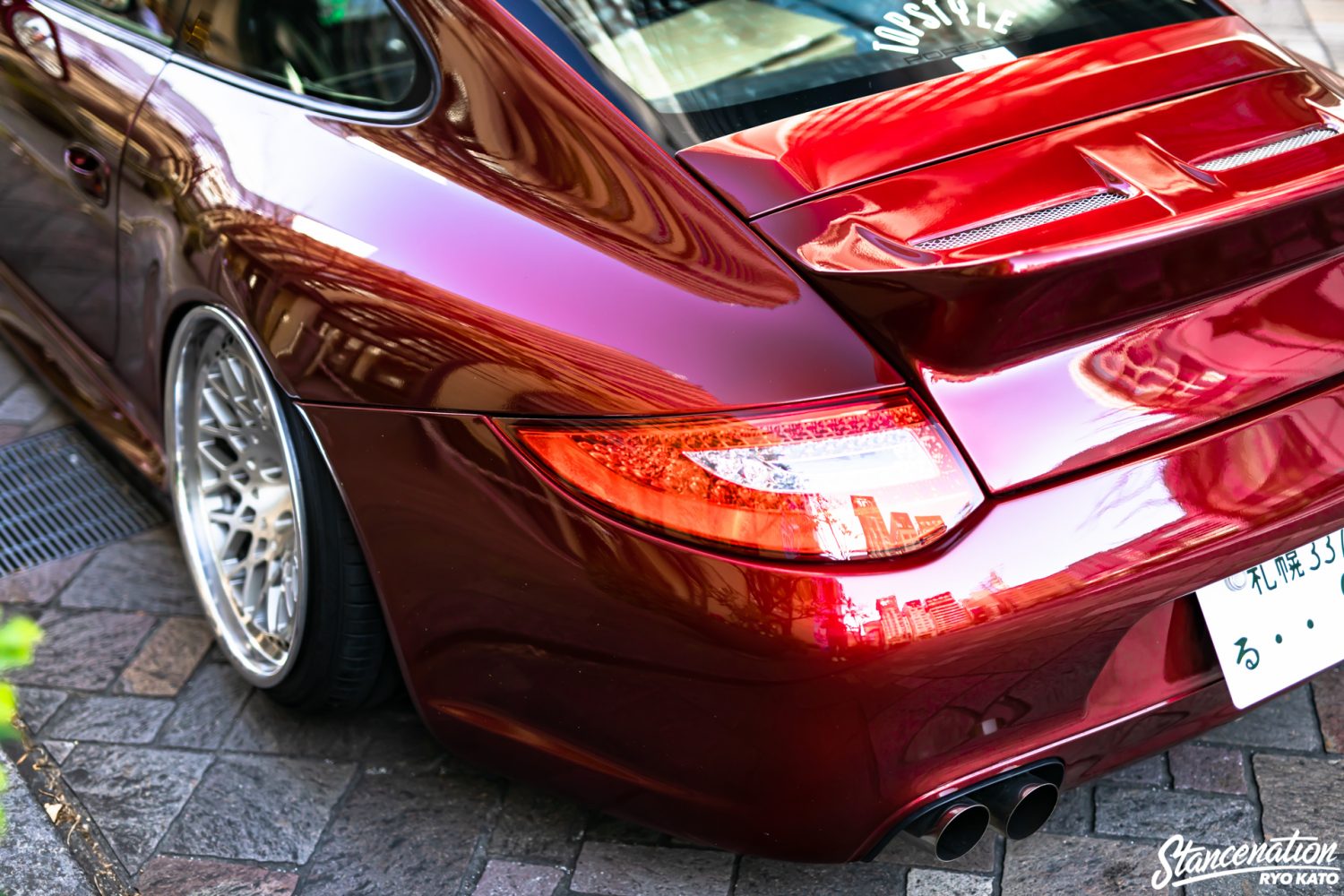 Interior features a pair of Bride Histrix seats, a renown steering wheel, as well as the removal of the rear seat because…well, it's useless anyway!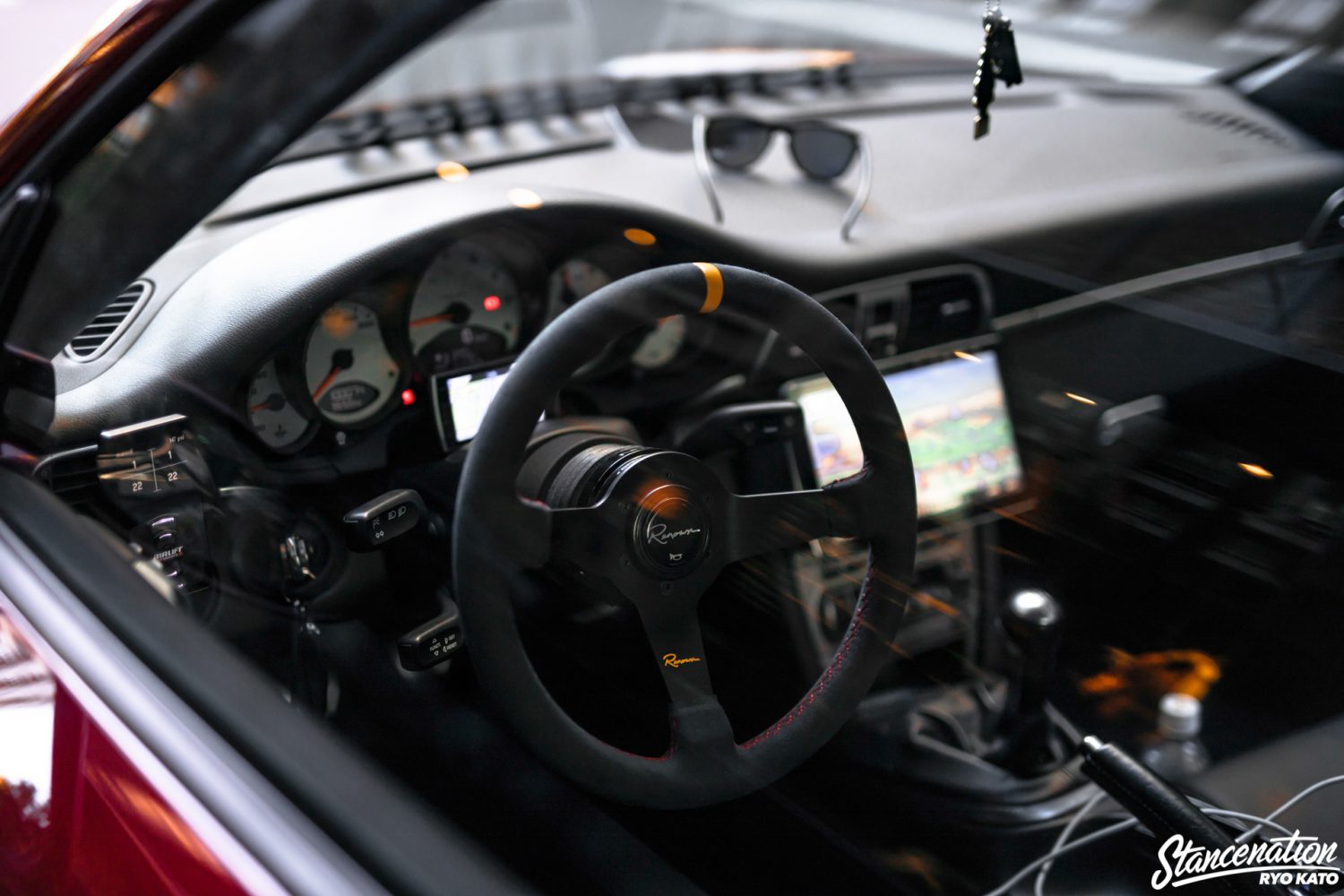 We would like to send a special shout out to Shota and his car crew TopStyle C.C for not being afraid to create something out of the box all while not going overboard. ありがとうございました!