I first remember seeing images of this car from Osaka Auto Messe earlier this year.  It quickly reminded me of the touring cars from the Super GT race series in Japan.  The widebody, the aggressive stance & styling, the GT wing.  The build invoked racecar in my mind, so I was a bit surprised to find out that this was actually Aimgain's latest demo car.  I say just "a bit", since this is really where the scene is evolving into if you haven't noticed by now.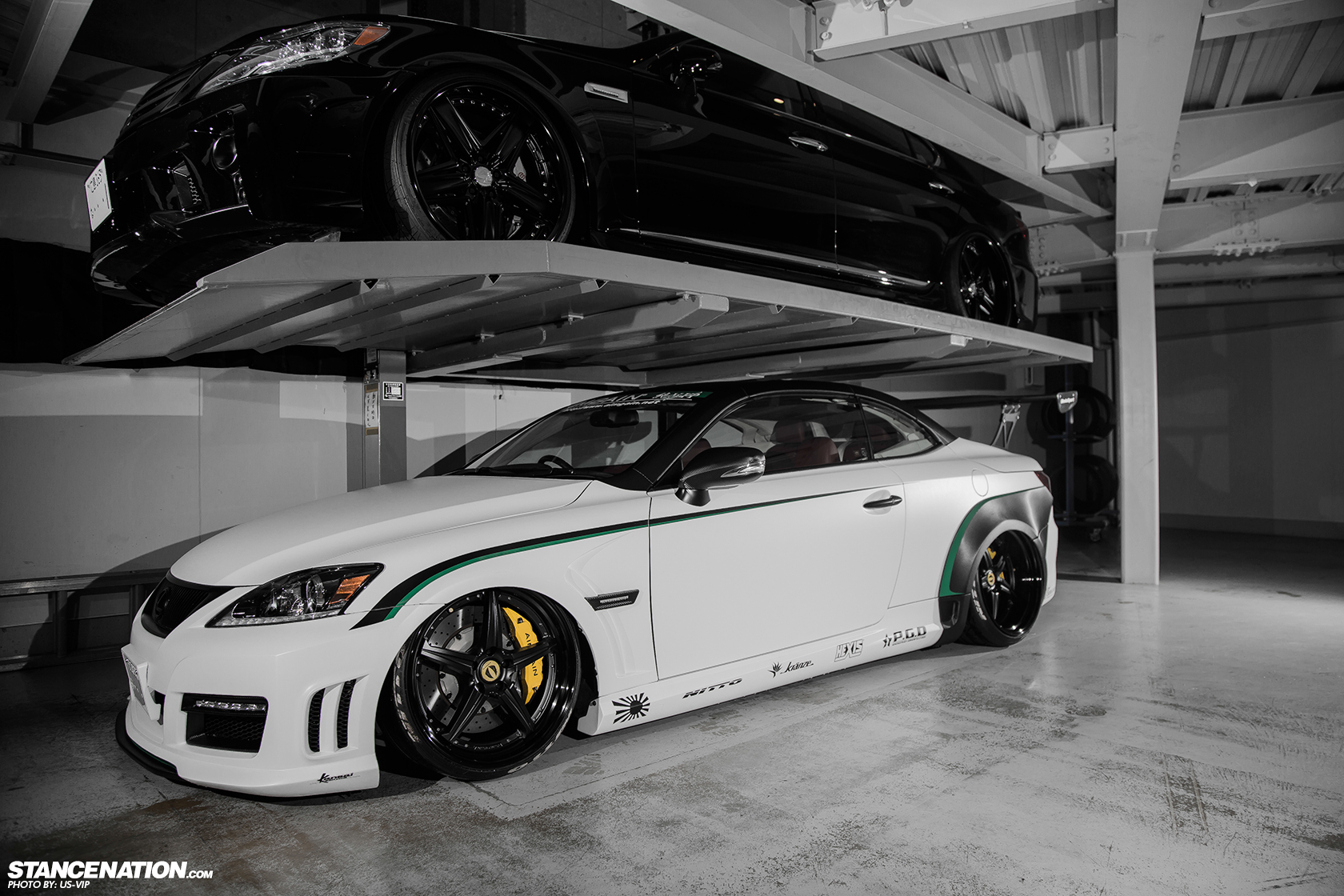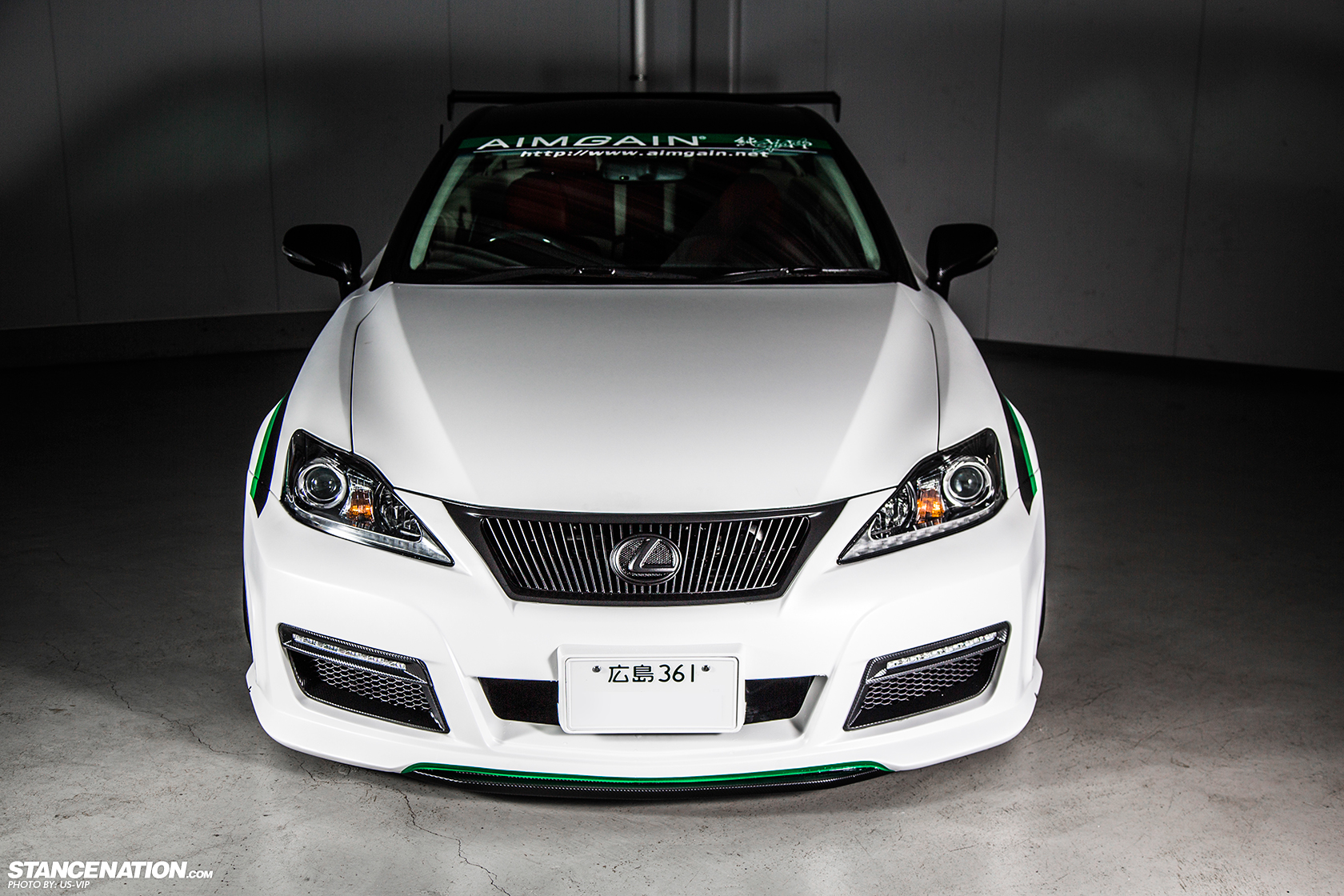 Based out of Hiroshima, Japan, Aimgain is known as one of the largest brands in the bippu scene.  In more than 10 years, they have been designing and/or manufacturing VIP parts;  from aero kits, interior accessories, aluminum wheels, suspension options, to exhaust & performance upgrades.   This Lexus IS250C is meant to showcase their latest products & not much went untouched. Click the thumbnails for high resolution photos.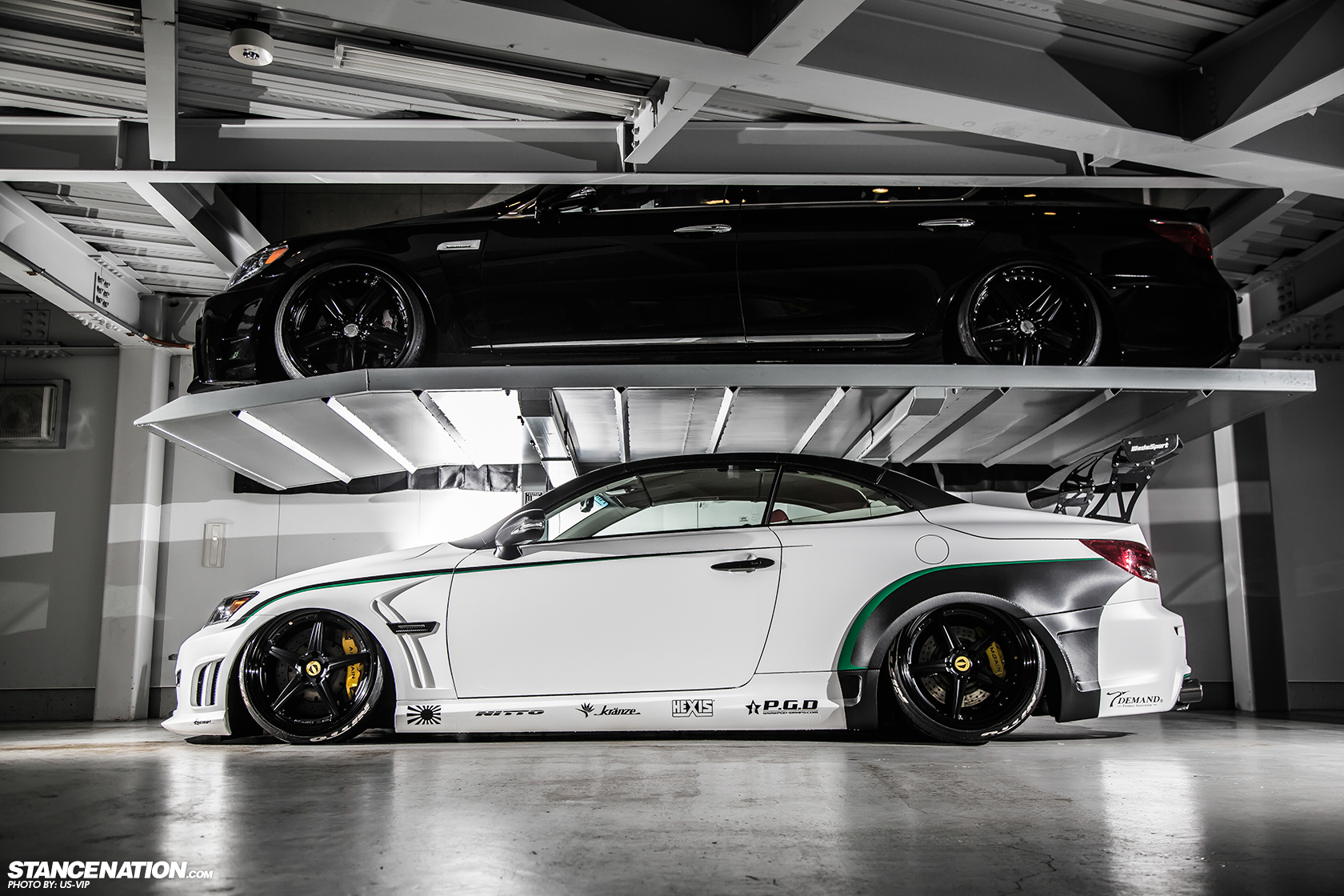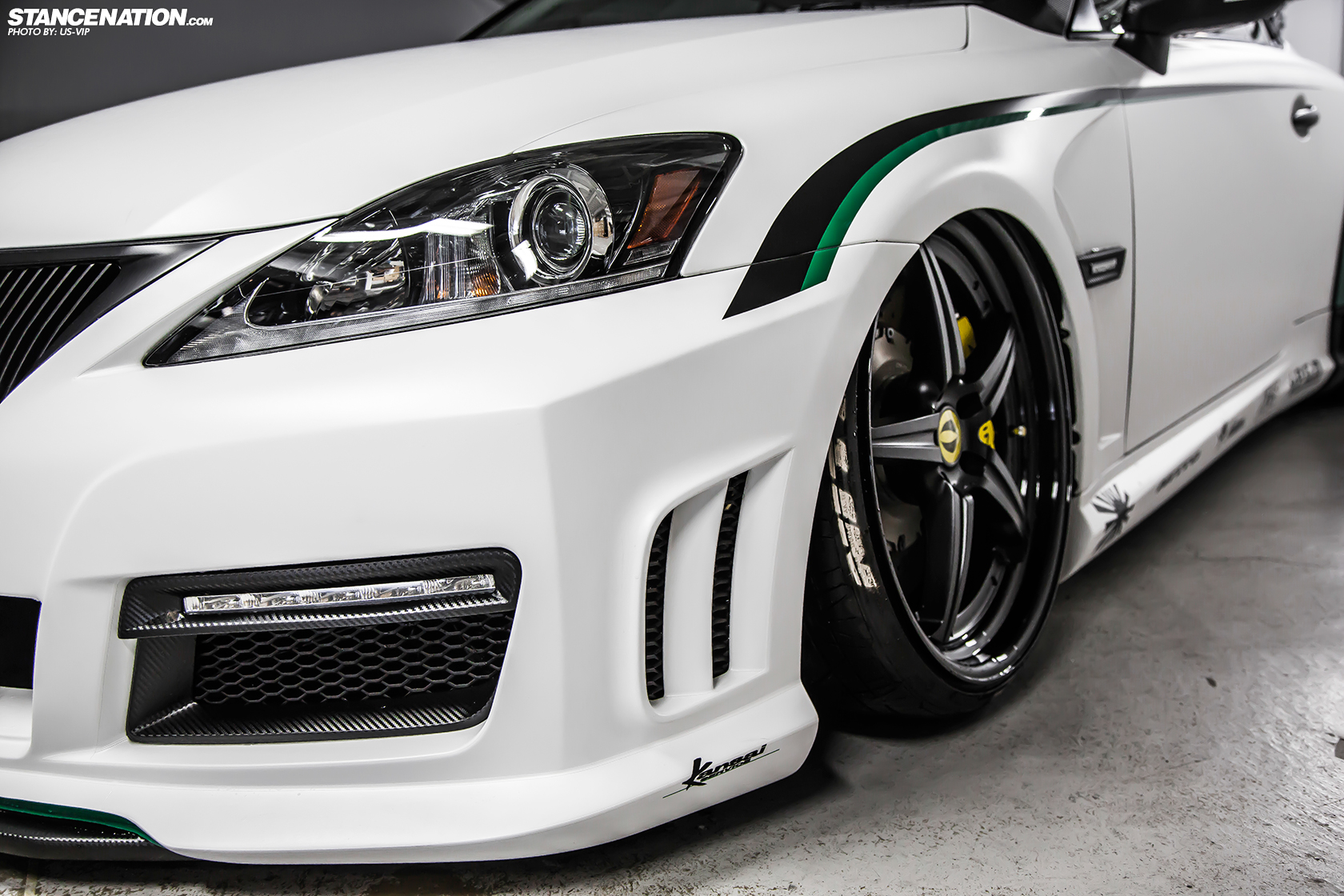 Aimgain labels this body kit appropriately as VIP Sport/Tuning Style.  Designed for the Lexus IS convertible, it's a modern take on the VIP style.  Gone are the bulky designs inspired by the 80's silhouette race cars.  It's a sleek design that seems to take inspiration from european luxury & current GT race cars. Both front & rear fenders were widened to accommodate the 20" Aimgain GIIIS wheels.  The fronts sport vertical fin-like ducts, while the overfenders on the rear widen the car by 50mm per side.  The front & rear bumpers continue the design with side vents of their own.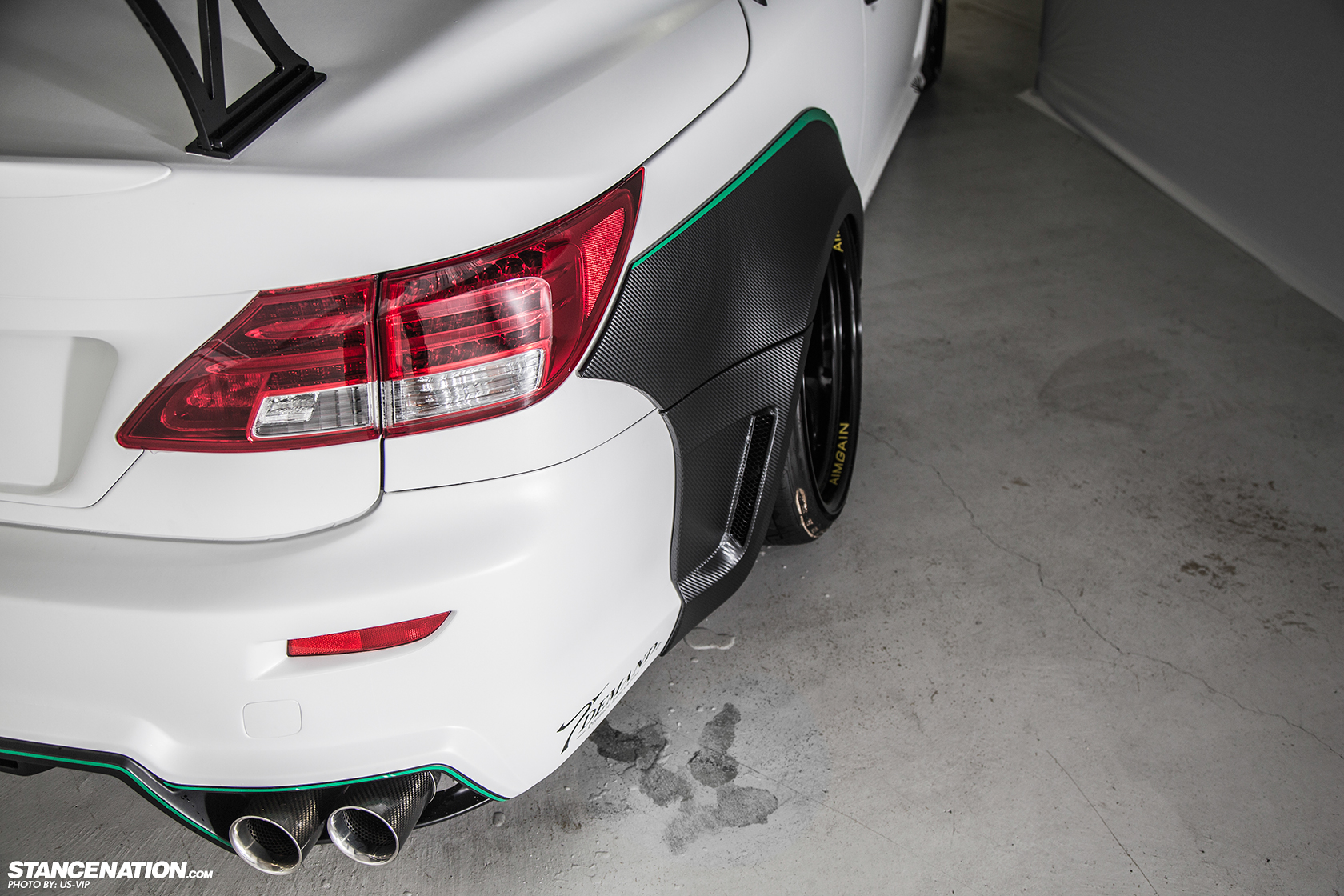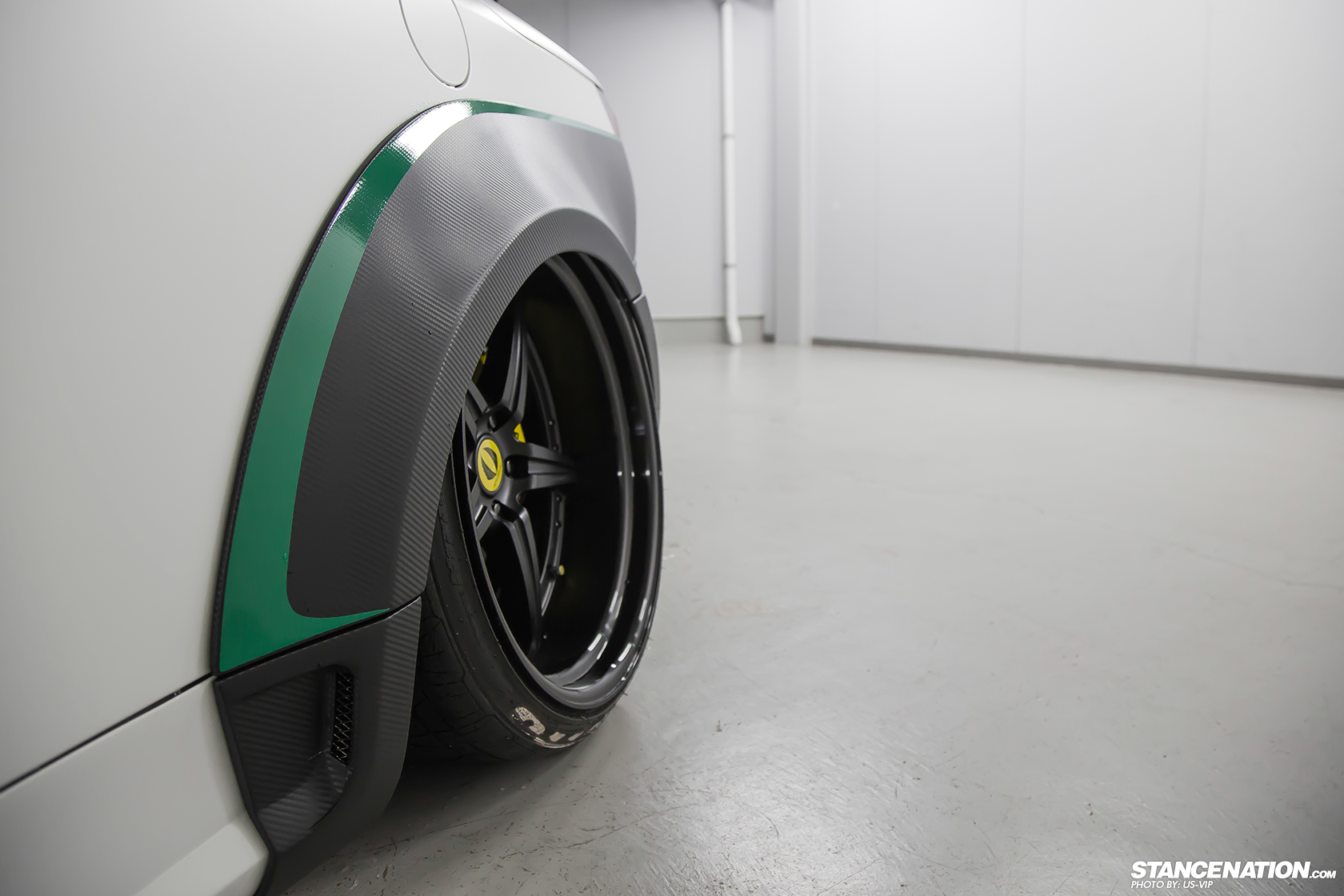 The matte white finish combined with the carbon fiber wrapping on the roof & rear fenders adds to the sporty look.  Even the Aimgain loop muffler type E is carbon wrapped.  The attention to detail is extensive.  I personally like the addition of the green vinyl as it highlights the modified body lines of the car.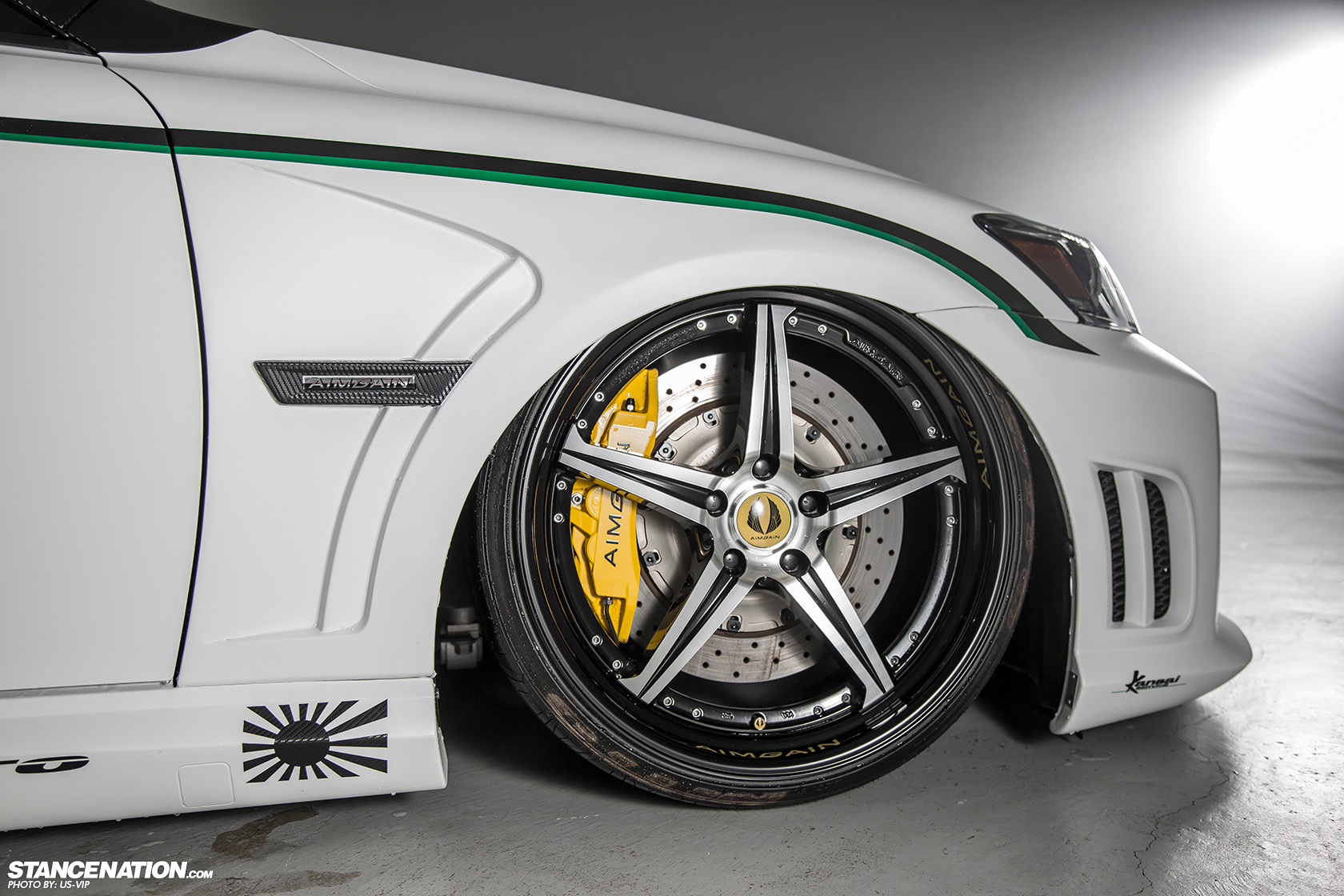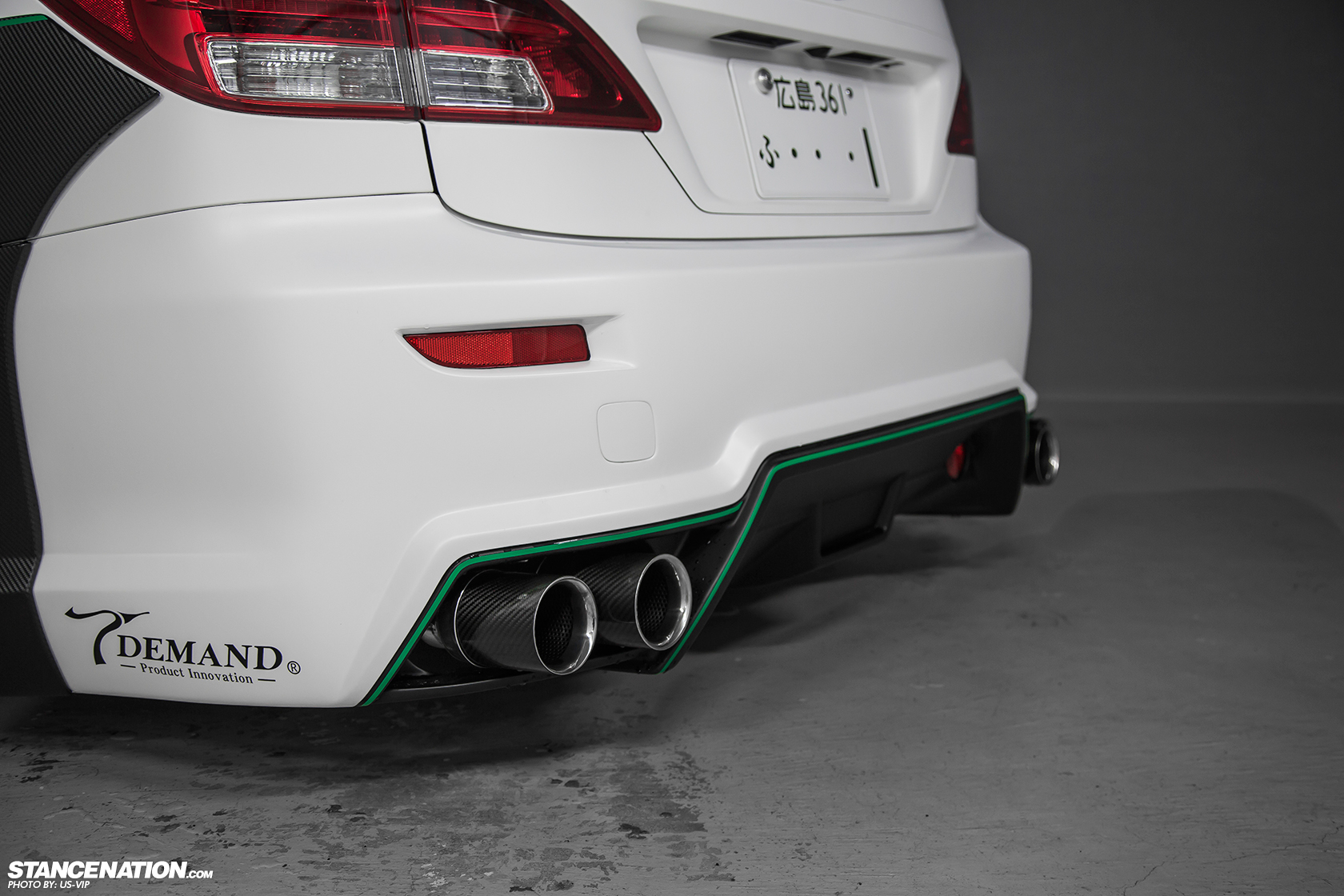 If the styling wasn't imposing enough, the performance was made to match by installing an HKS supercharger.  I'm sitting here wishing that we had a video of this beast for your enjoyment.  I bet the exhaust note would further confirm my GT car comparisons.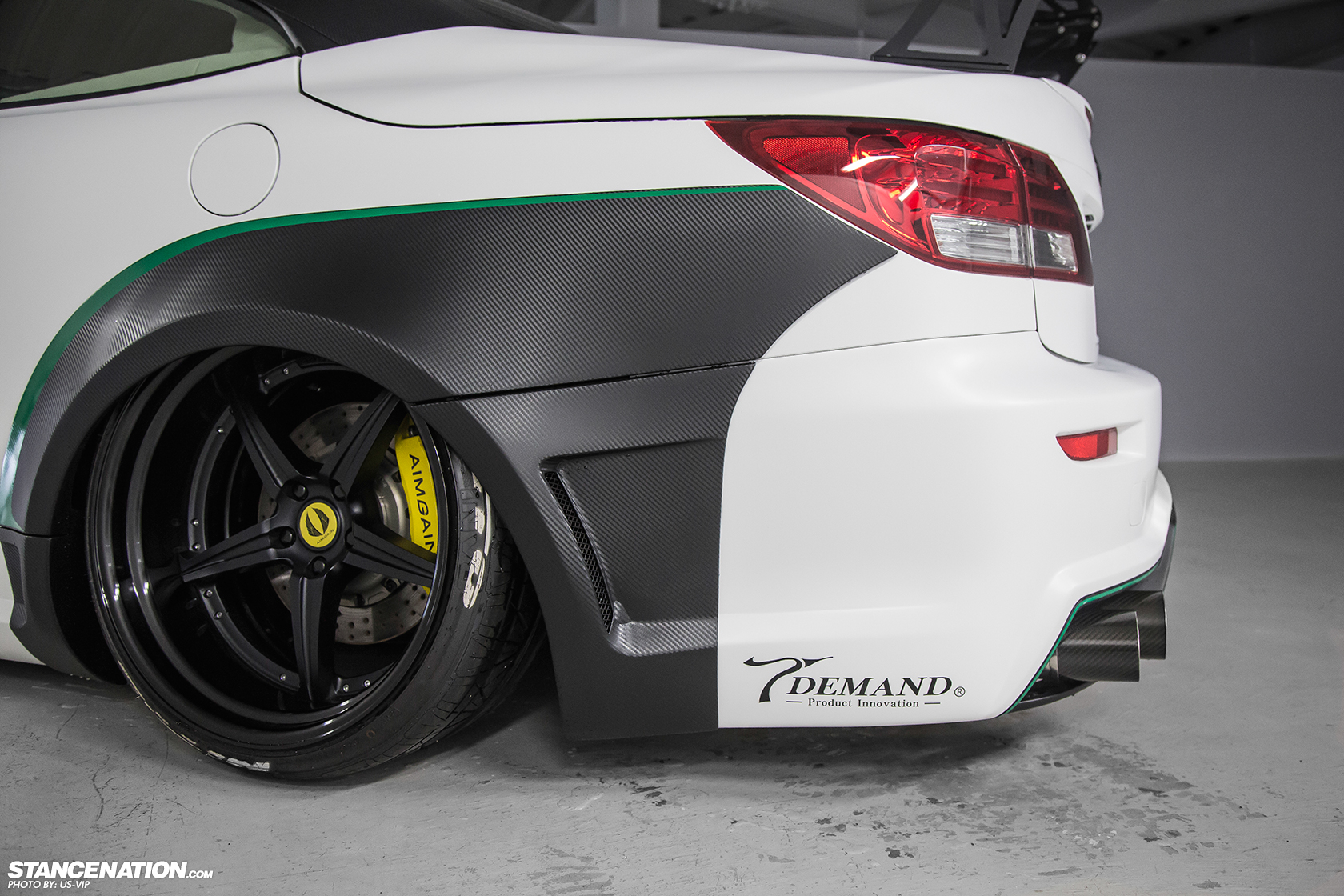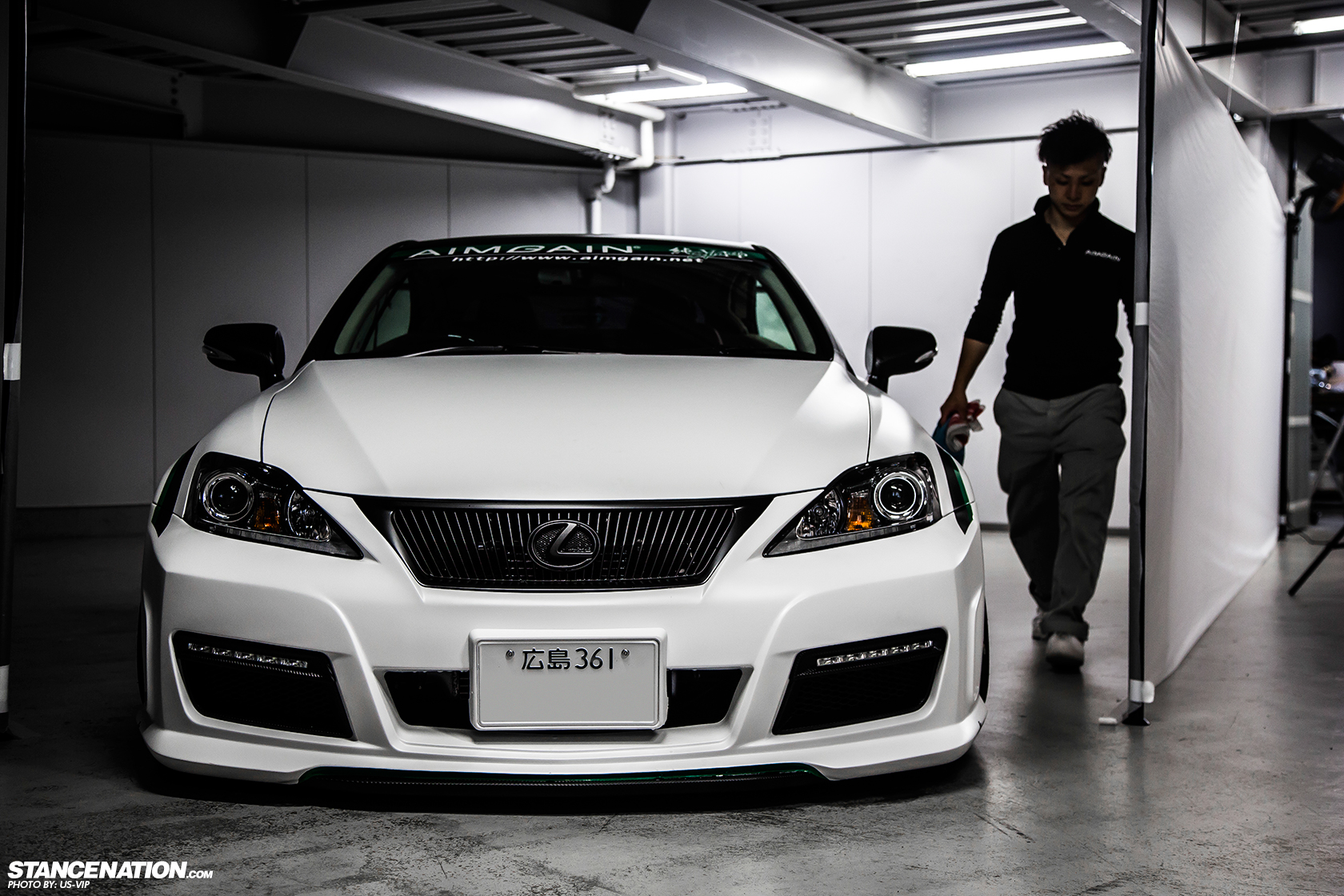 The bippu scene in Japan has truly changed.  Combined with the luxury details of tradition now comes the aggressive styling queues.  More & more builders have adapted to this type of modification in the last few years.  Mash up bumpers, wider fender modifications, & bolder color choices.  Someone once said that aggression constitutes the powerful obstacle to culture.  Japan builders always break the mold, inspiring us to keep moving forward.